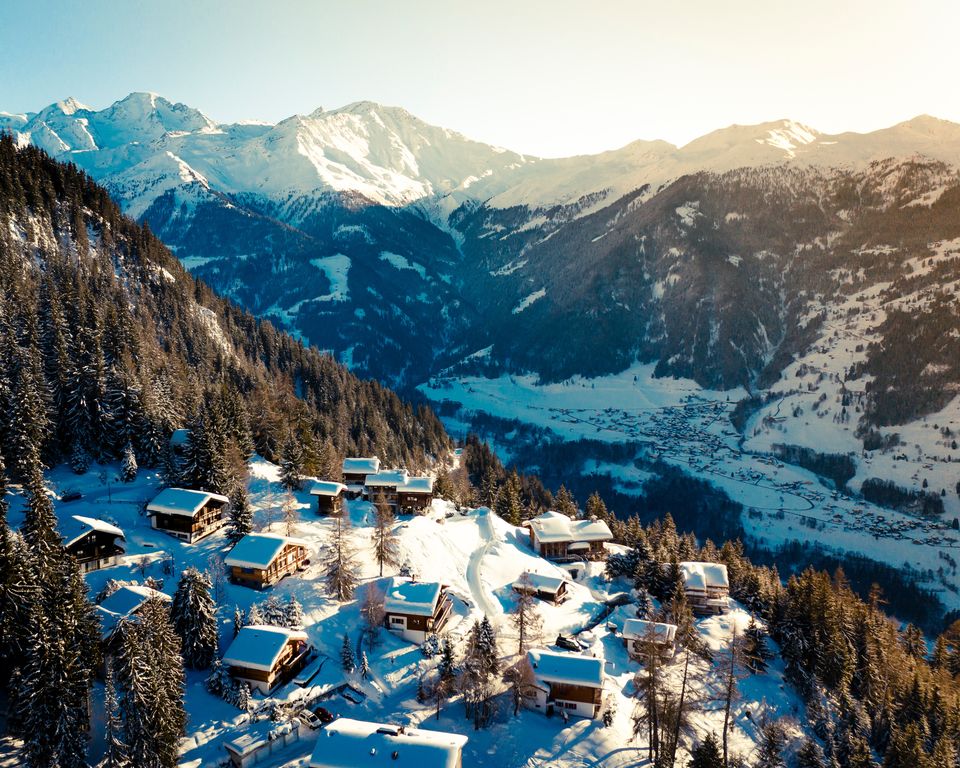 In the heat of this unrelenting summer, even a single day of pleasant weather is celebrated like a festival, especially in the North Indian cities which are subjected to scorching summer sun. Doorstep food delivery personnel remain busy, restaurants brim with customers ordering their favourite foods, drinks are shared, and more smiling faces can be seen. However, it's a rare luxury when summer is at its peak. There's no way you're can get to enjoy a toned down weather every other day, can you?
This is when taking a trip to some cooler place comes to your rescue. And if you too are thinking on the same lines, then wait; we may just have some even great options for you as these underrated summer destinations promise to offer more than what otherwise popular destinations would.
If right now you searched for 'best places to visit during summers in India' on internet, you wouldn't find much of Munnar in the top results. But the reality of Munnar is that it can easily tempt anyone who loves to chill around in the hills during summers. And so it won't be an understatement if we say that Munnar is one of the most beautiful but equally underrated summer destinations in India.
Best time to visit: June-August
Most preferred way to reach: Take a bus from Kochi city or hire a taxi.
It's surprising how a place as beautiful as Ziro has such fewer mentions on internet. The rolling lush green hills, the mesmerising viewpoints, the quaint villages, or variety of fauna, Ziro valley is one true epitome of natural beauty in the Northeast India. Whether you are an adventure seeker, a photographer, a nature lover, or a peace lover, you just visit Ziro valley and you''ll yourself wonder how can such a place be so underrated!
Best time to visit: May - June
Most preferred way to reach: Take a night bus from Guwahati to Ziro valley, or take a shared cab available from Itanagar.
We don't travel to hill stations just to escape the summer heat but also to take in the peace and to escape the daily hustle. However, not all of these destinations, especially in the northern India, have been given due credit. The Kumaoni village of Kasar Devi near Almora in Uttarakhand is one of those. Apart from the utter peace and tranquility, you can also get sweeping views of Nanda Devi and Panchachuli on a clear day from the Crank's Ridge in Kasar Devi. Surprisingly, it is another underrated hill station despite its natural beauty and serenity.
Best time to visit: May - June
Most preferred way to reach: Either get down at Kathgodam railway station and travel to Almora by bus or taxi. From Almora bus stand, it's only 8 km.
There's a rare chance that you have heard of Lepchaghat in West Bengal? And if that's true, it's perhaps because this quaint town about 20 km from the much famous Darjeeling in West Bengal is an intact place of natural beauty that very few people know about. The specatcular views of the towering Kanchendzonga peak, lush green hills, and misty environs of Lepchaghat make it a perfect place to skip the much crowded Darjeeling and rather visit this serene hamlet.
Best time to visit: May - July
Most preferred way to reach: Lepchaghat is at a mere 19 km from Darjeeling by road. The nearest airport is Bagdogra from where you can take a cab to reach the hill town.
No, Srinagar and Gulmarg aren't the only summer destinations in Kashmir. Located just 45km south of Srinagar and at an elevation of 2,390 metres, Yusmarg is absolutely picturesque and less crowded destination that makes for a great summer getaway. In Yusmarg, you can enjoy lush green meadows, picturesque views of the snow-clad mountains, the typical Kashmiri natural beauty, and a lake that can be reached by trekking for around 8 km. It is believed that Yusmarg was the place where Jesus Christ stayed for some time. And yet it is not as popular as Srinagar or Gulmarg.
Best time to visit: May-September
Most preferred way to reach: Srinagar has an airport of its own and Yusmarg is just 50 km from Srinagar. So, it can be one of the fastest ways to reach Yusmarg. You can also reach Srinagar by bus and take a local bus or a taxi to Yusmarg.
Located just about 22 km from its popular neighbour Dalhousie, Khajjiar is a quaint little hill town which is often termed as 'mini Switzerland of India', yet quite underrated when compared with some popular summer retreats in Himachal like Manali, Shimla, and McLeod Ganj. The Khajjiar lake in the middle of lush grounds surrounded by dense ring of pine trees, the drive from Dalhousie to Khajjiar, the scenic hike to the Daikund peak, all make for a great summer destination it is. Definitely doesn't deserve to be an underrated destination it is.
Best time to visit: May-July
Most preferred way to reach: Travel by road to Dalhousie [by bus or taxi] and then take a taxi or a local bus to reach Khajjiar.
And last but not the least is Tawang, the hill station in Arunachal Pradesh. Located at an elevation of 3,048 metres above sea level, this gorgeous hill town is not only home to unbelievably beautiful landscape but also some other tourist attractions such as the ancient Buddhist monastery, the giaant Buddha statue and more. As rarely popular as Tawang is, one visit to this place you might have second thoughts on the best summer destination in India.
Best time to visit: May-July
Most preferred way to reach: Travelling by road is the only way to reach Tawang. It's best to hire a local cab from Tezpur in Assam or from Bomdilla in Arunachal Pradesh to Tawang which is 9-10 hours' journey.
So, if you were just about beginning to think that you have nothing new to explore this summer, these underrated but picturesque destinations of India might rekindle your desire to pack your bags. See, that's how incredible India! What do you think? Let us know in the comments below.
Also, you can create your own travel blog and share it with travellers all over the world. Start writing now!
Subscribe to Tripoto on YouTube and watch exciting travel videos.
Get travel inspiration from us daily! Save our number and send a Whatsapp message on 9599147110 to begin!