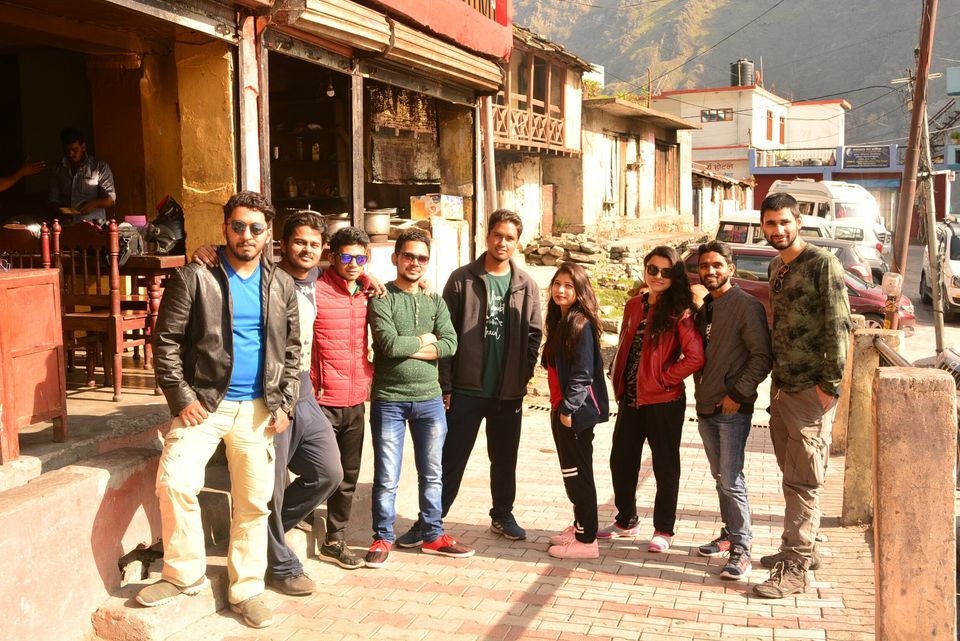 we started our journey or can say a kind of reunion of school friends and a first tour to make some new friends. Things didn't went our way as one of our friend got stuck in traffic in way from delhi. So we started the trip with 2 bikes and a car (xylo). In total we were
10 persons. Due to that friend we made a slight change in plan and started the journey at 8'0 clock from bhimtal and the people who were willing to go by car waited for that friend and started around 12. We started our journey from bhimtal and picked our 2 friends from bhowali then we moved ahead. As we already made a late start still we wanted to achive our goal to reach govindghat (25 km from joshimath) which was base to our trek. After 2 hours we reached another beautiful location ranikhet where somnath garden, nar singh stadium and golfcourse are the main points of attraction. After 4 hours of driving we took a rest for some snacks at dwarahat which was native place of one of our friend. After having maggi tea we started our journey again and gairsain was the next major station gairsain is famous for its present struggle to be the capital of hilly state uttarakhand. From that place we moved towards karnprayag (confluence of alaknanda and pinder river and also one of the panch prayags) where our biker gang has already reached. From there the sun begun to set and it was the time the darkness started to spread its arms in the valley and we decided to stop our cavalcade near chamoli (head quarter - district chamoli.) Stay connected for day 2.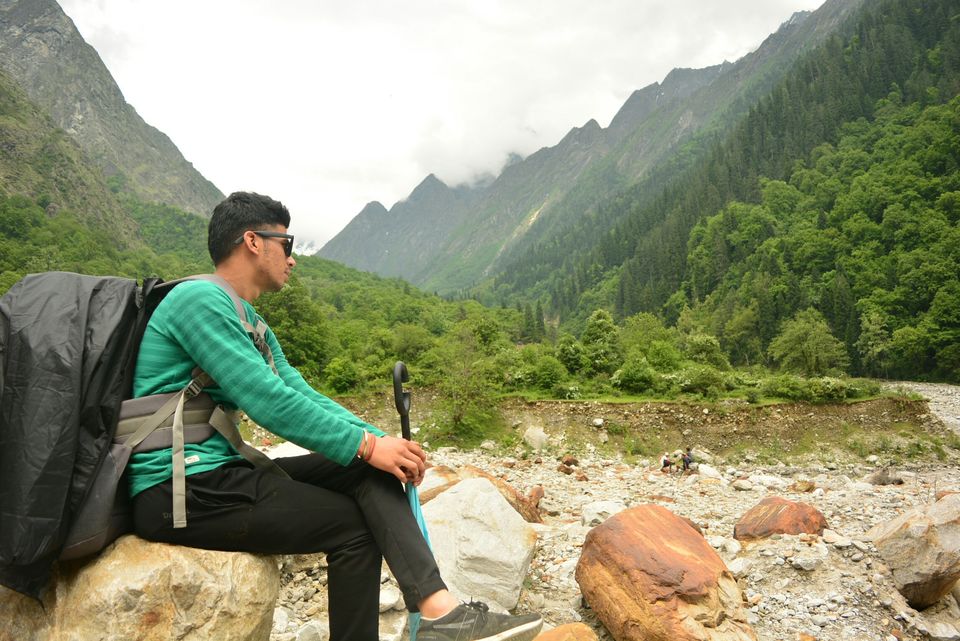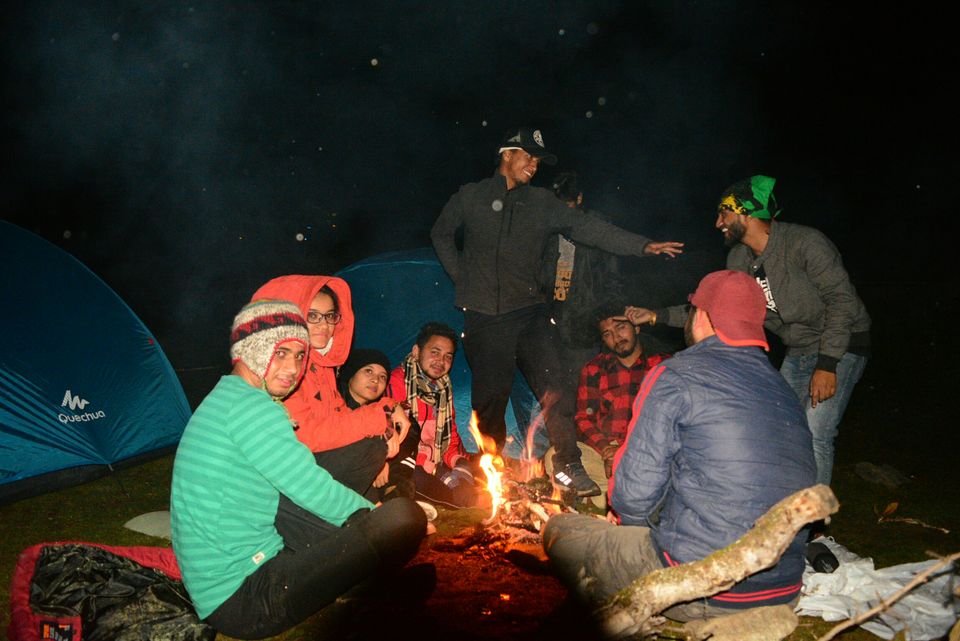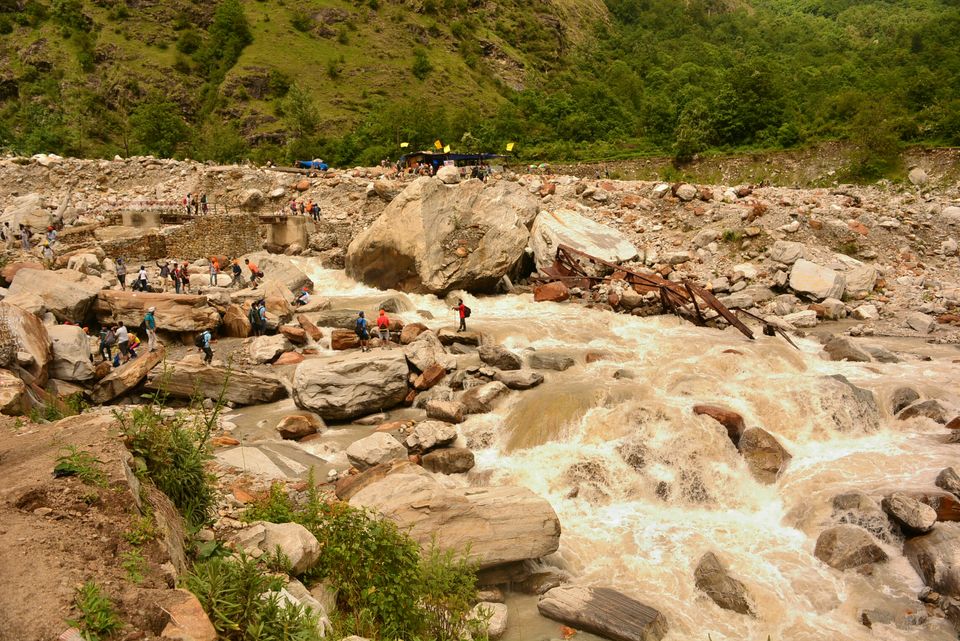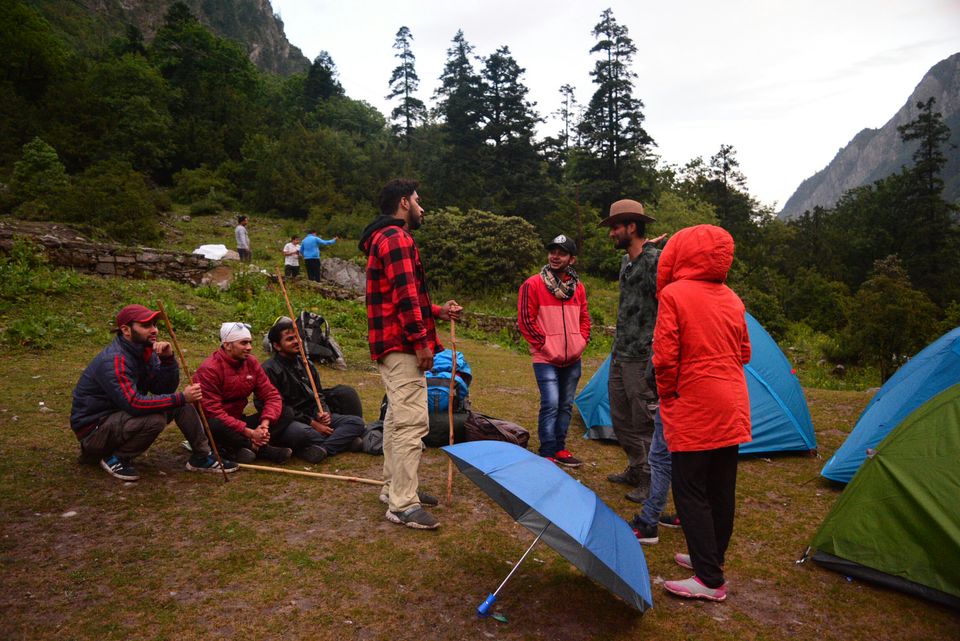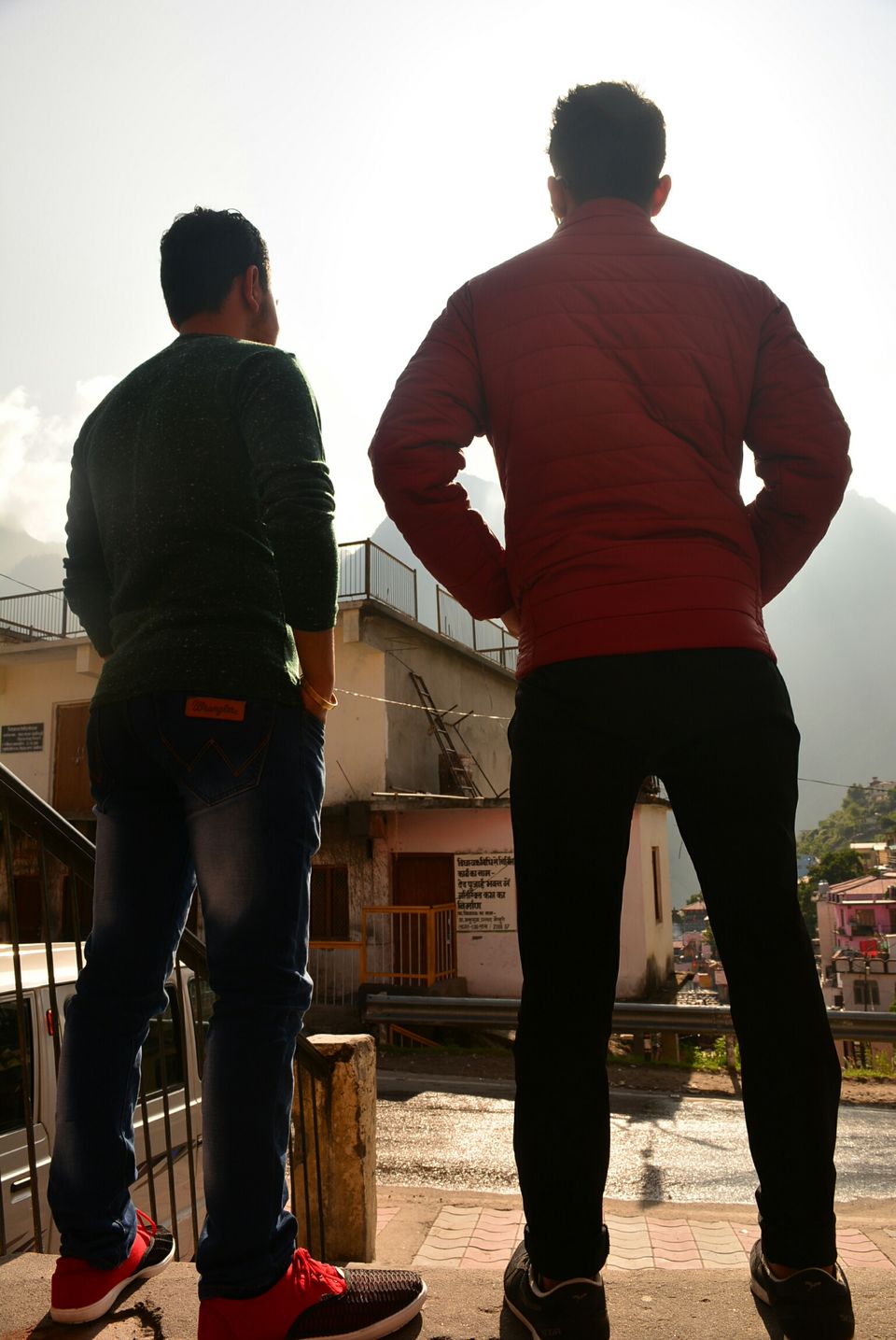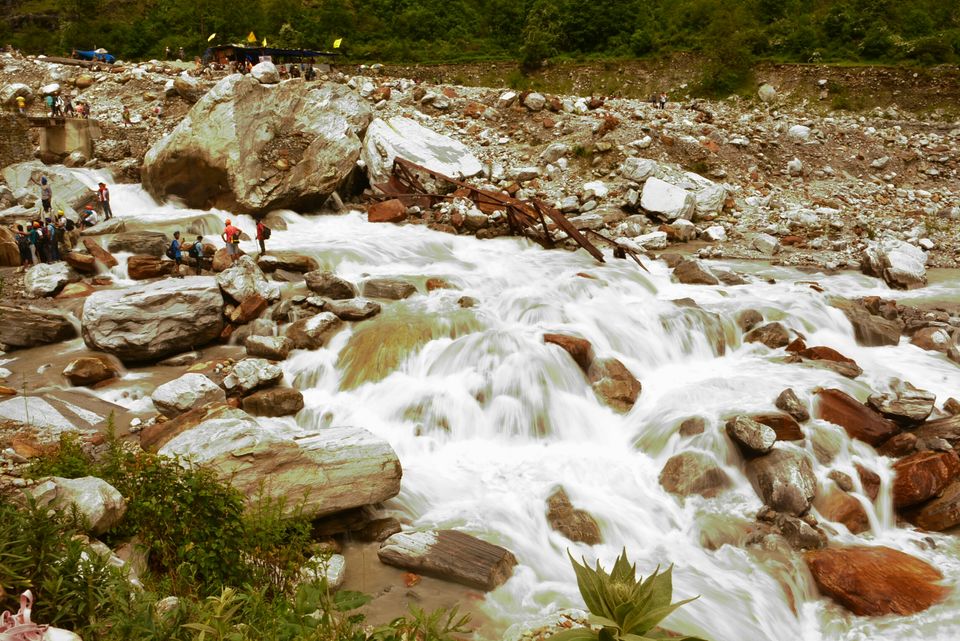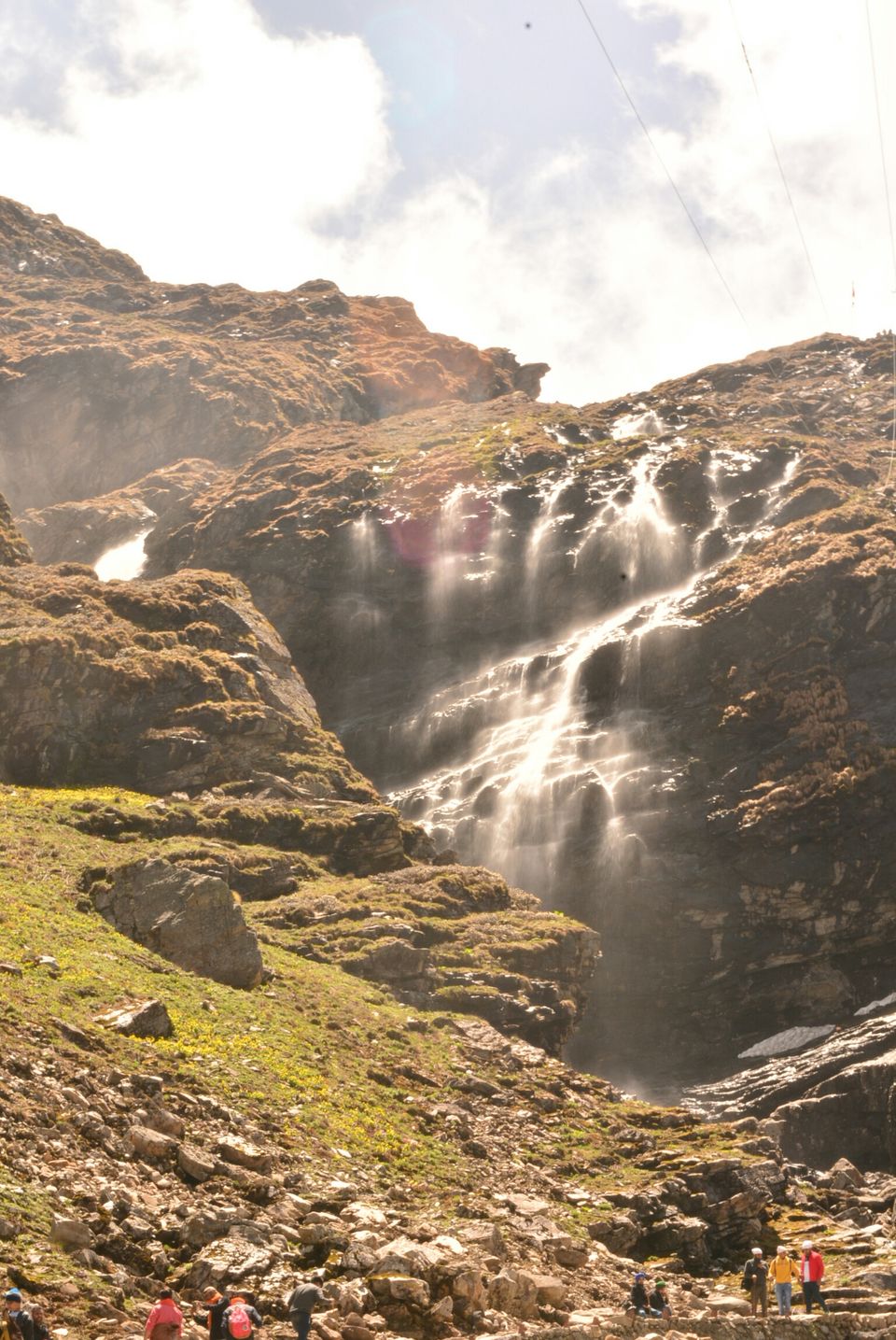 We started our journey of day 2 from chamoli early in the morning as our first aim was to reach the base of our trek govindghat. After 2 hours of driving we reached joshimath where we took a pretty heavy breakfast (in terms of cost). After buying some goods for our trek and a पतीला (utensil used for cooking) we again started oir journey and reached govindghat within two hours. It was around 11 when we reached govindghat. Here a small tragedy took place when we lost two of our friends while parking our bikes and cars. Then after finding them we again packed our bags and started for our next destination ghanghariya which was 14 km from govindghat where we parked our vehicles. From there we took a taxi for next 4 km till pulna. From there our trek started for hemkund sahib gurudwara. Our today's destination was ghanghariya where we planned to place our camps for the night stay. The journey was full of tiredness but the enthusiasm and excitement was much more in comparison of tiredness. We again carried our bags and started our journey. It was the beautiful mountains, valleys and rushing river which enlarged the enthusiasm. After 10 km of trek we finally reached ghanghariya and after taking permission from forest department we placed our camps and did planning for the rest of the trip.