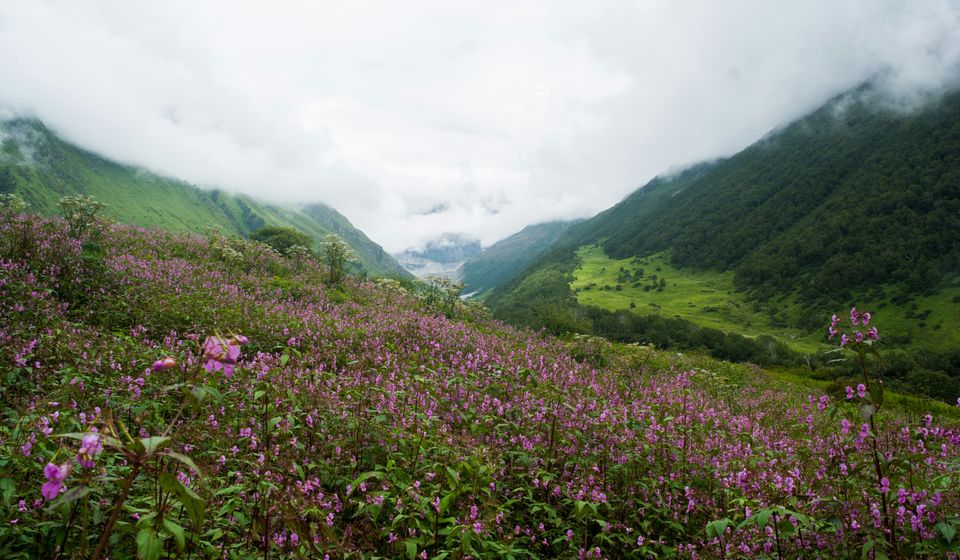 Me and my friend began our journey to valley of flowers from dehradun.It was raining in Dehradun so we packed our rain clothing and began our bike trip.Our first stop was rishikesh because two of our friends were joining us from there.We had to reach Srinagar(uttarakhand) as early as possible because now a days uttarakhand government is not allowing to travel during night time.We started from rishikesh at around 8PM and reached Srinagar (uttarakhand) at 12AM.We did not find any hotels so we stayed in the Gurudwara.
We woke up at Gurudwara and did our breakfast and we started our journey from Srinagar.We had to reach Govindghat the very same day before 2PM so that we could start our trek to Ghangaria.We reached chamoli around 10AM but unfortunately there was a huge landslide and the road was completely shut, there was no other way to take our bikes the other side of landslide.We came back from the area of landslide to a dhaba where we came to know that there is a way to go on the other side.There was a village on the upper side of the hill and so we dropped our bikes in the parking area in chamoli and took public transport to that village to go on the other side of the landslide.Then we tracked down of the village and used the another transport on the other side of the landslide to reach Joshimath which was around 40kms from there.We reached joshimath at 3PM and picked another public transport from there to reach Govindghat.The public vehicle dropped us there and it was 4PM so we could not start our trek that day so we stayed at Govindghat.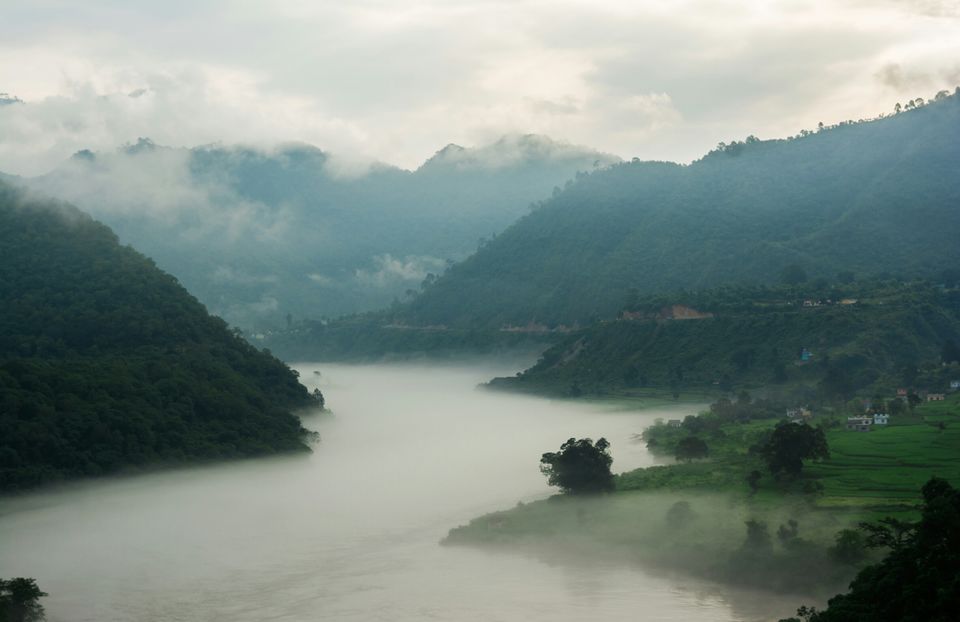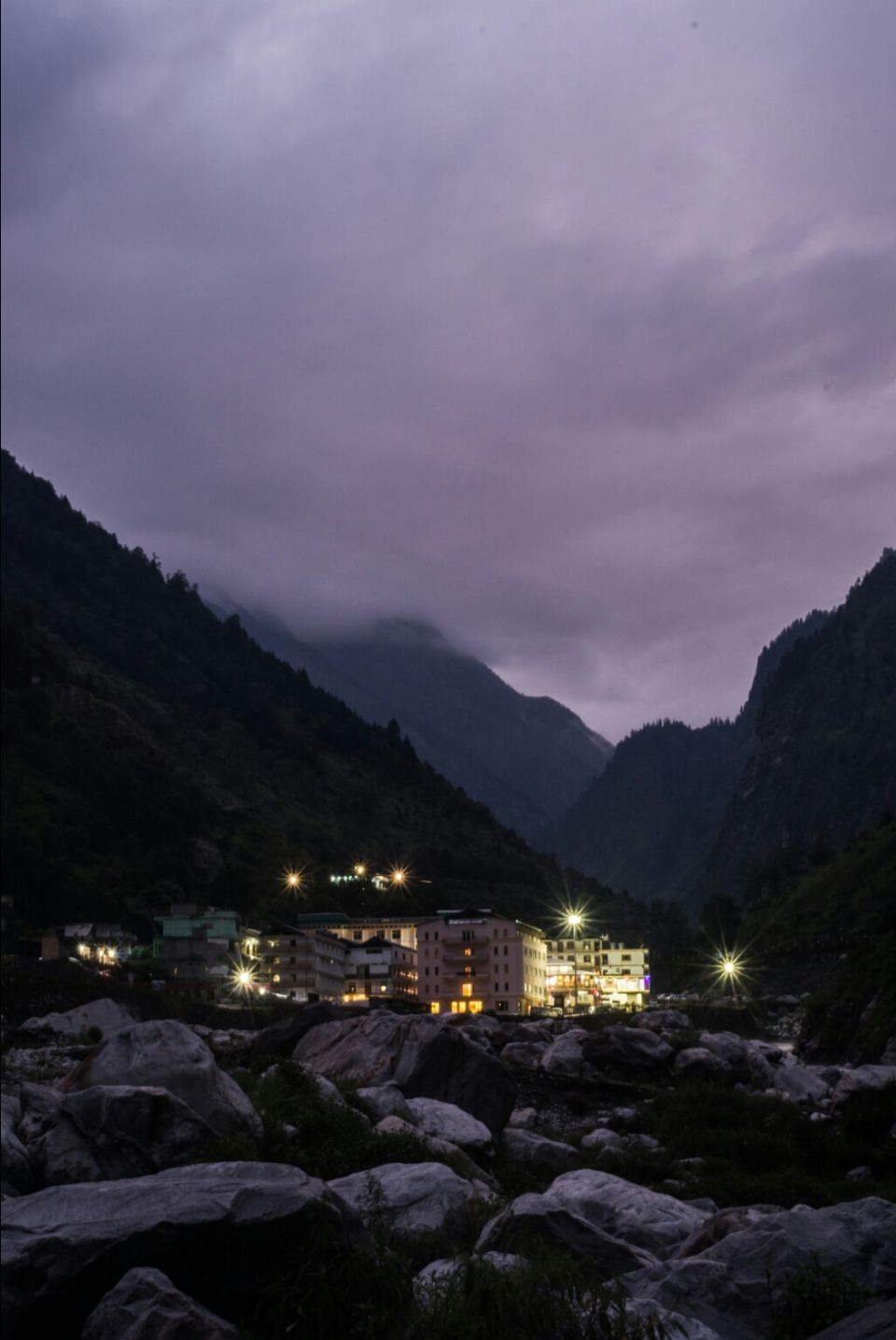 We woke up at 5AM in the morning to start our trek and we had to pick the public transport to drop us to the beginning point of the trek which is 5kms from Govindghat.It started raining and we began our trek at 7AM.First we had to reach Ghangaria before 12PM because the permit to valley of flowers is only allowed before 12PM.Luckily we reached Ghangaria in three and a half hours.We stayed in Ghangaria for a half hour to eat something,one of our friend has a hotel in Ghangaria we had our tea there.It stopped raining there and we started our trek to valley of flowers at 11:40 and we took the permit.We were told to get back immediately after 2:30PM from the trek as no one was allowed on the trek after 4PM.We reached the Valley of Flowers at 1:15PM.It was really a breathtaking view.Looking at the beautiful valley and the different kinds of flowers it was an amazing feeling and a different experience.The same day after witnessing the beauty of this valley we came back to Govindghat where we took Gurudwara for our stay and food.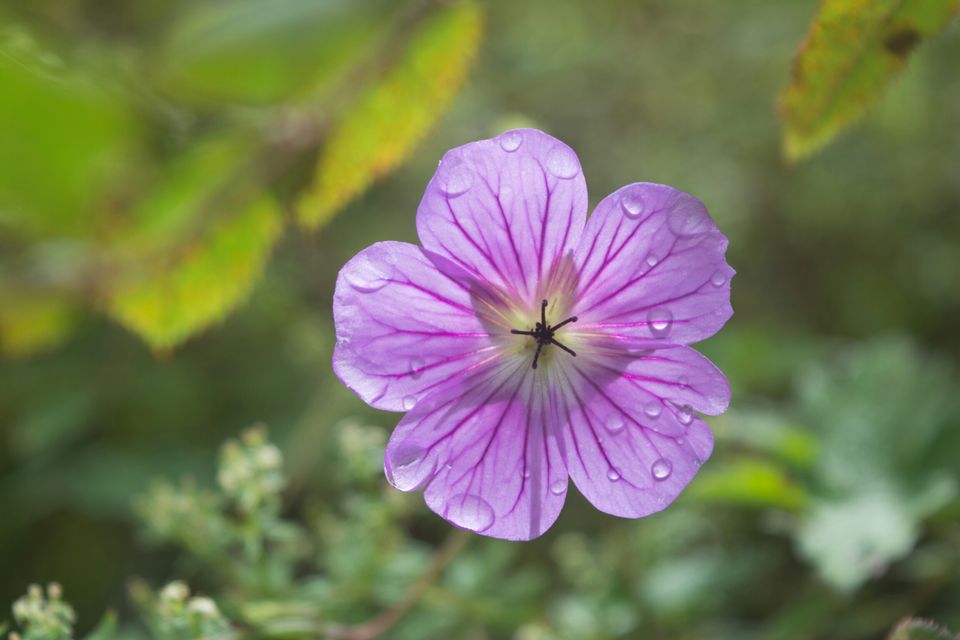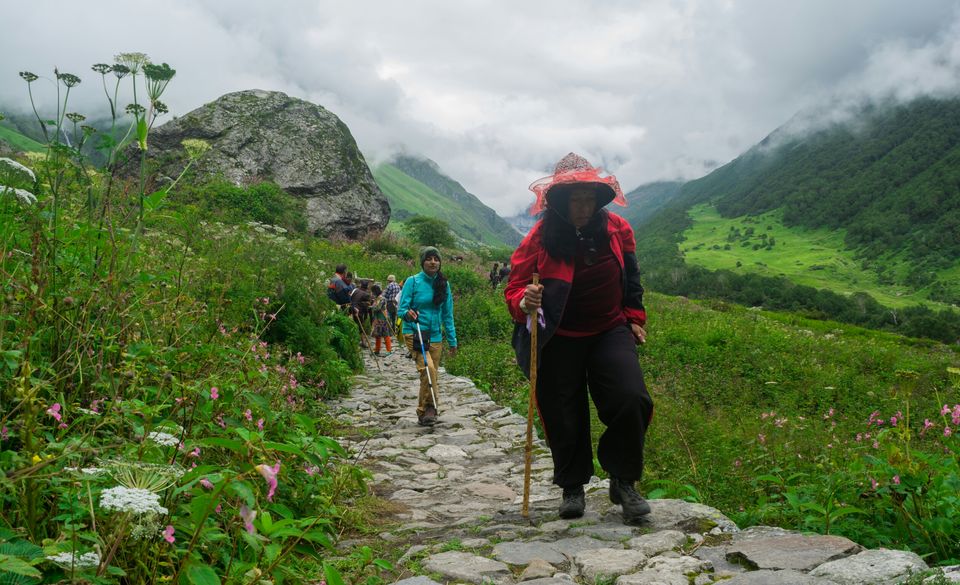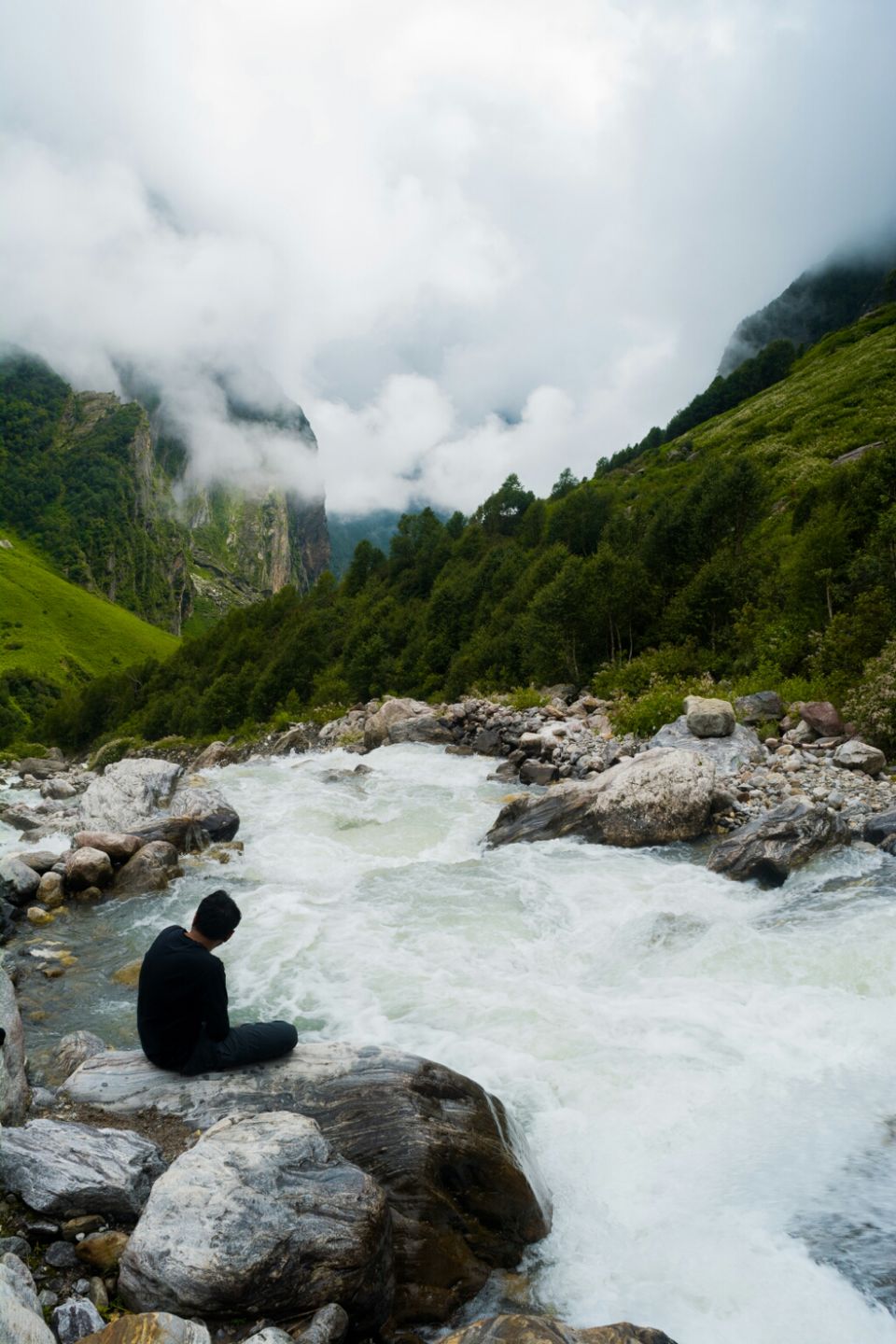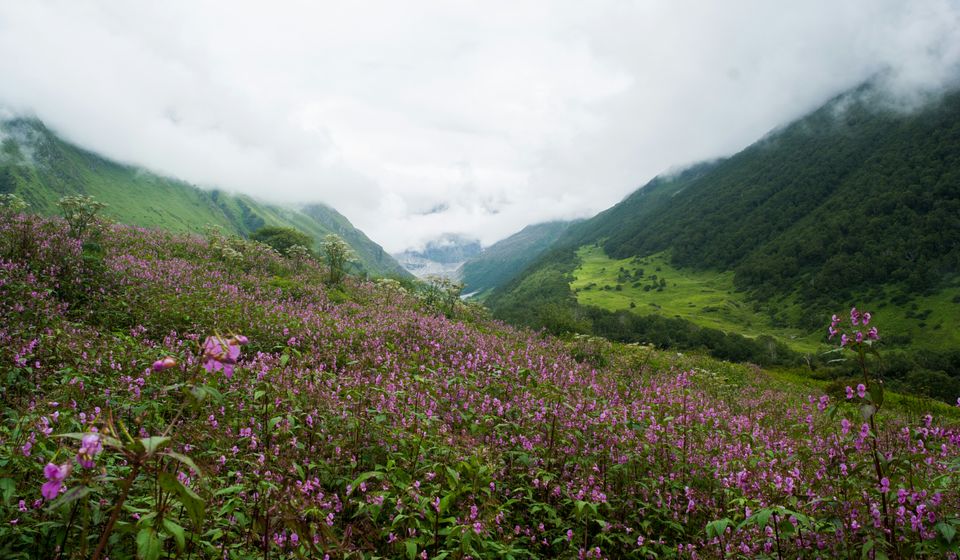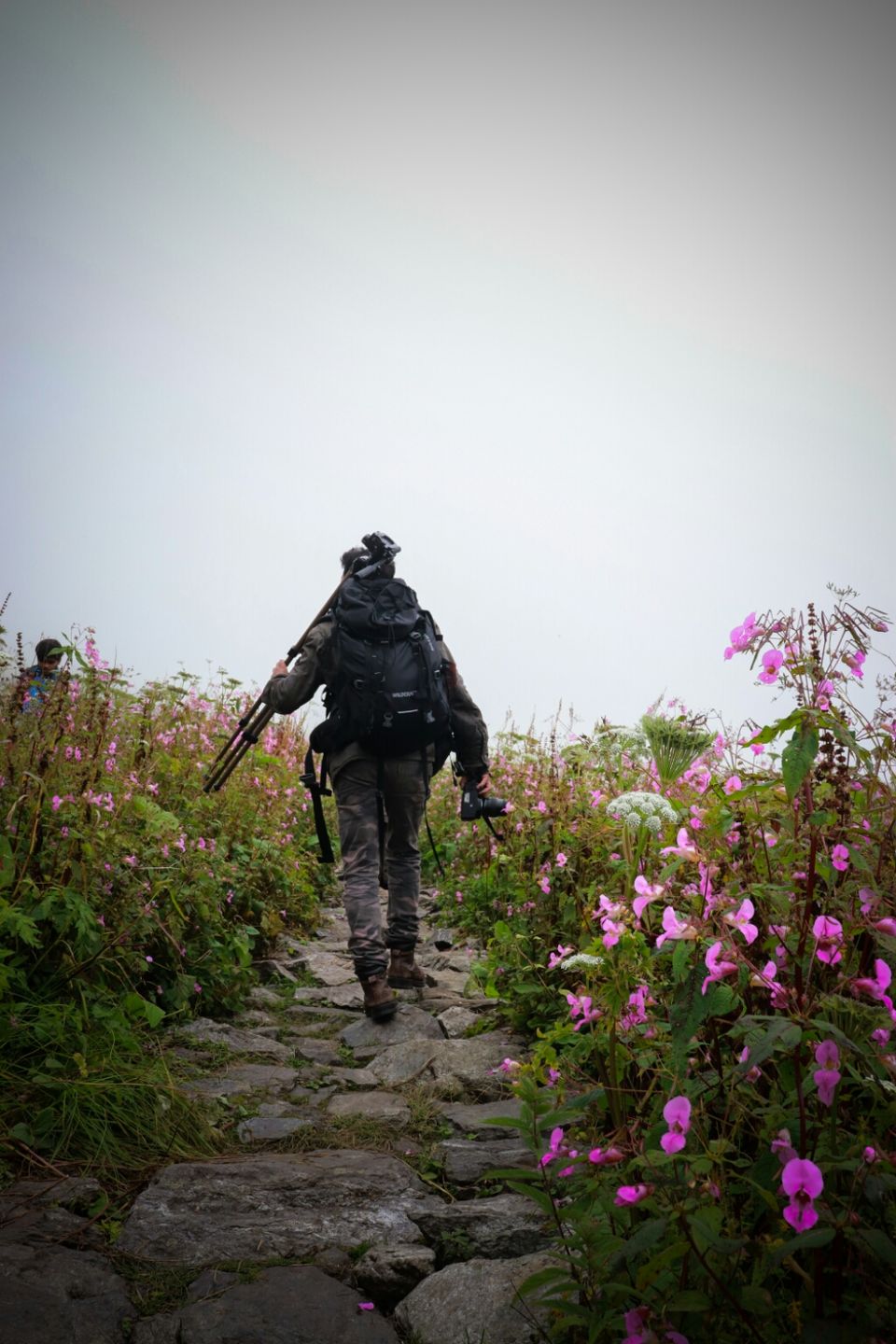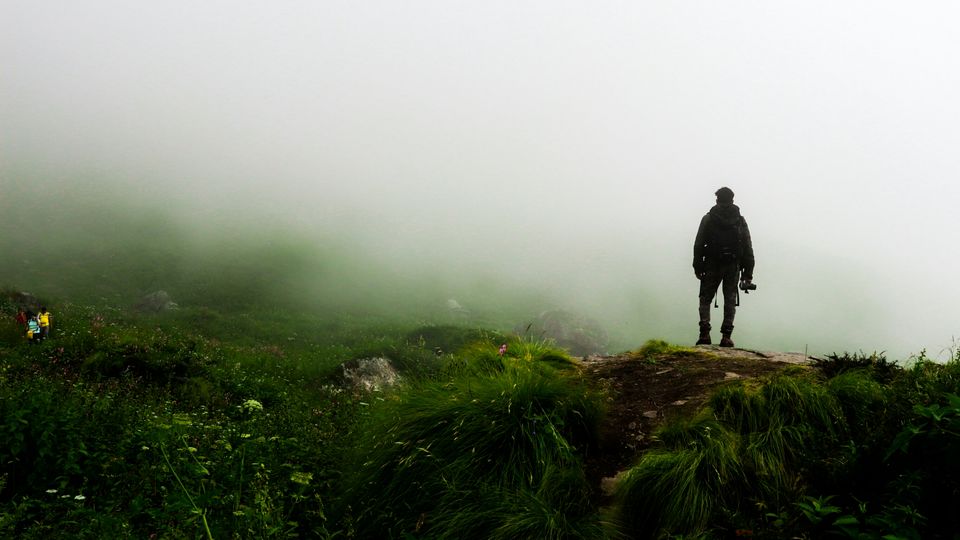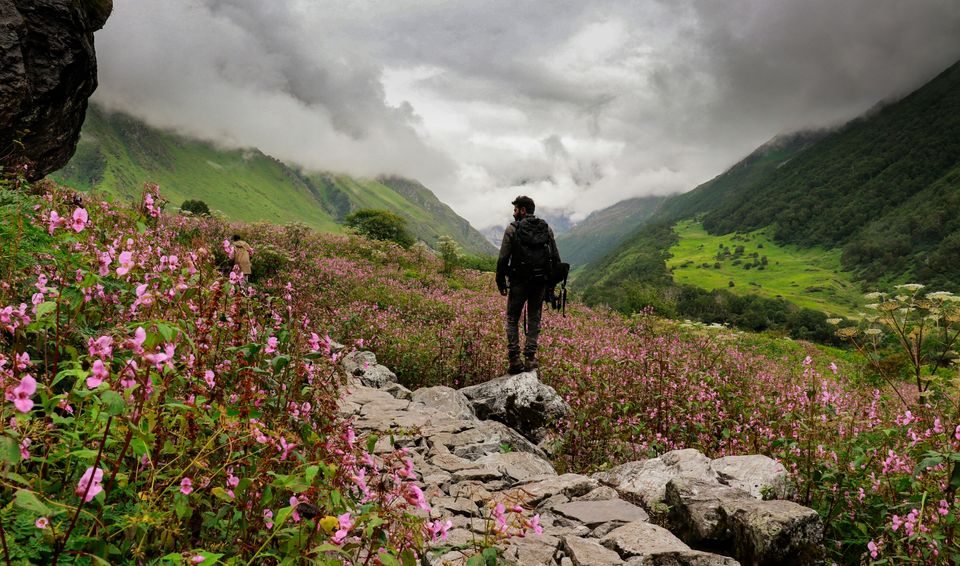 At 6AM we started our journey back to chamoli from where we had to pic our bikes to reach dehradun and we reached chamoli n started our journey back on our bikes to dehradun.