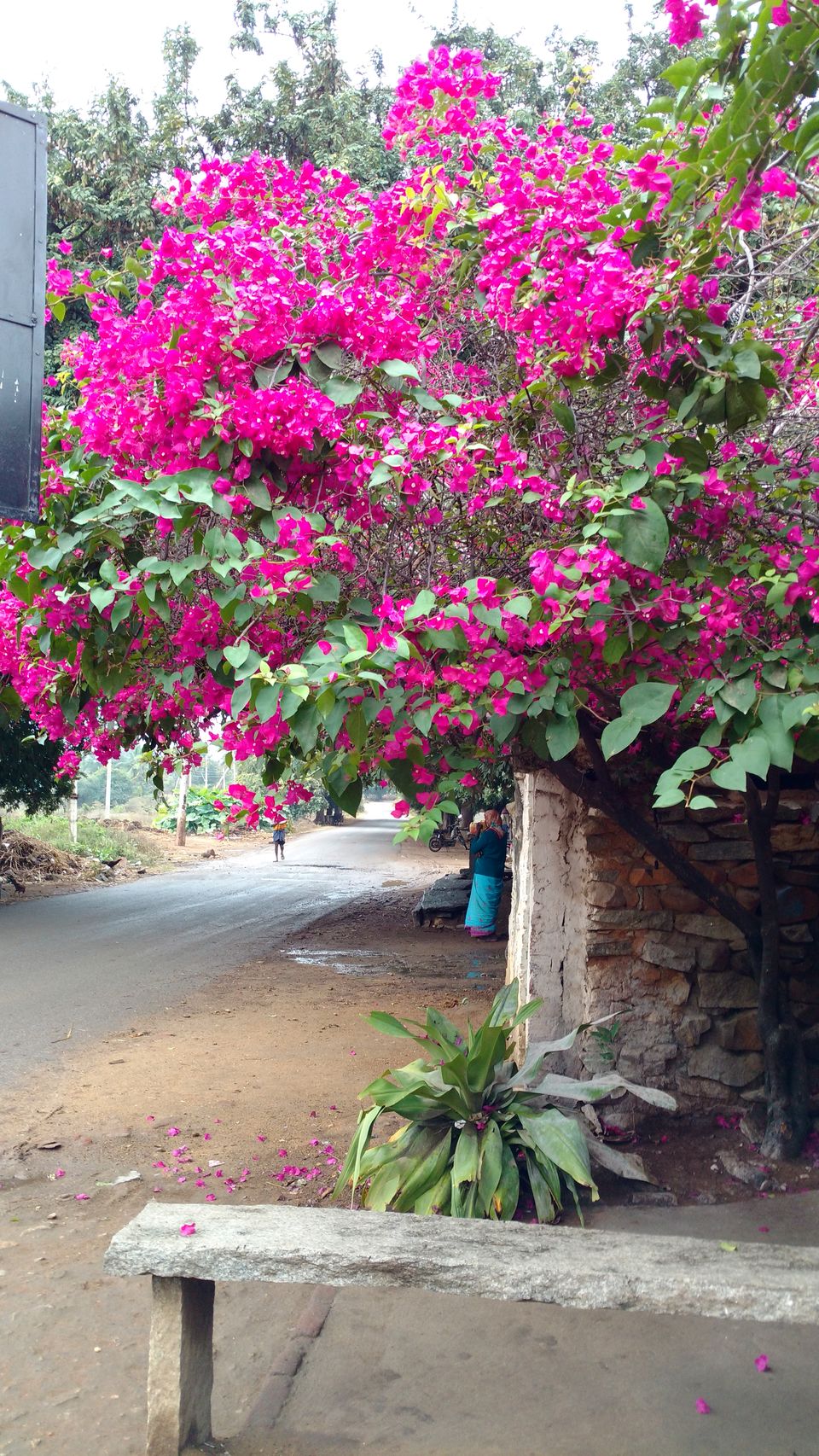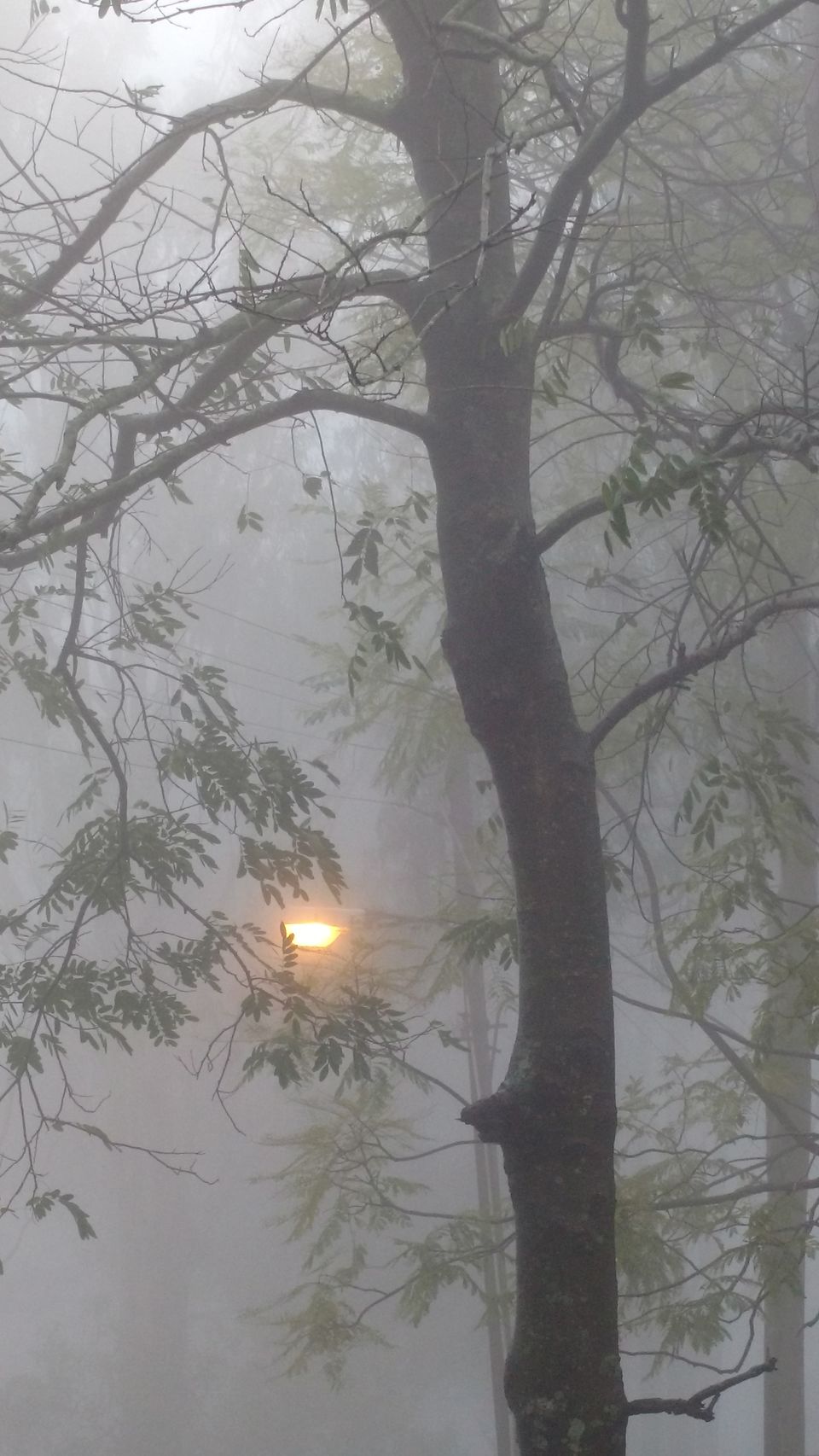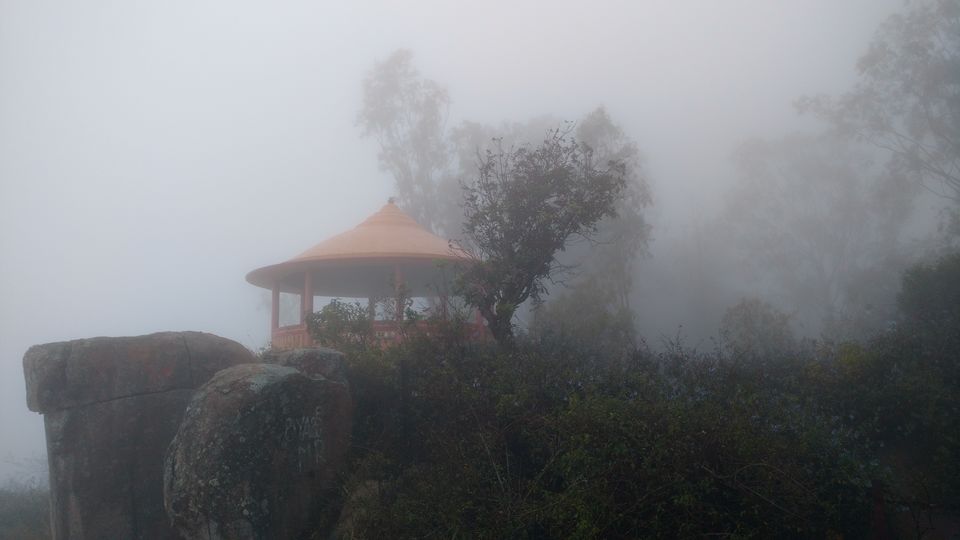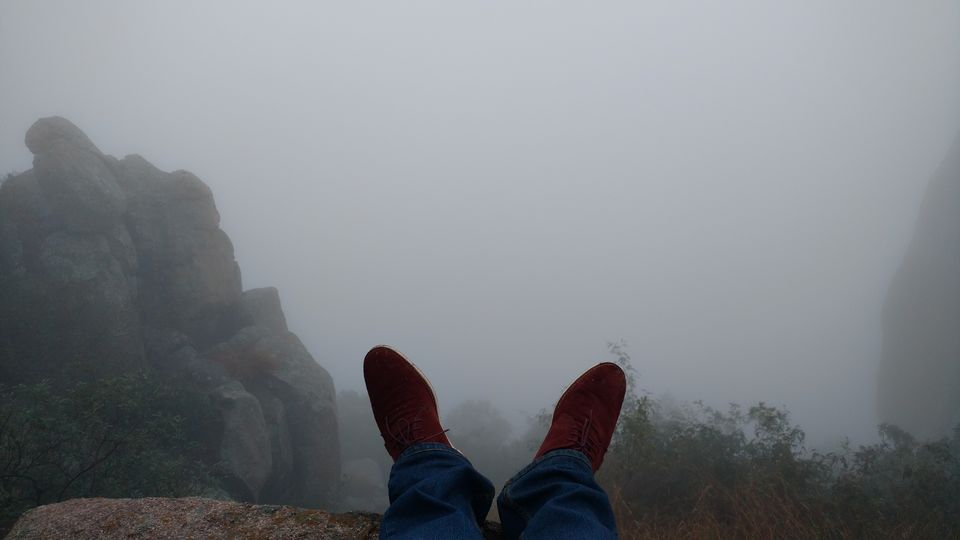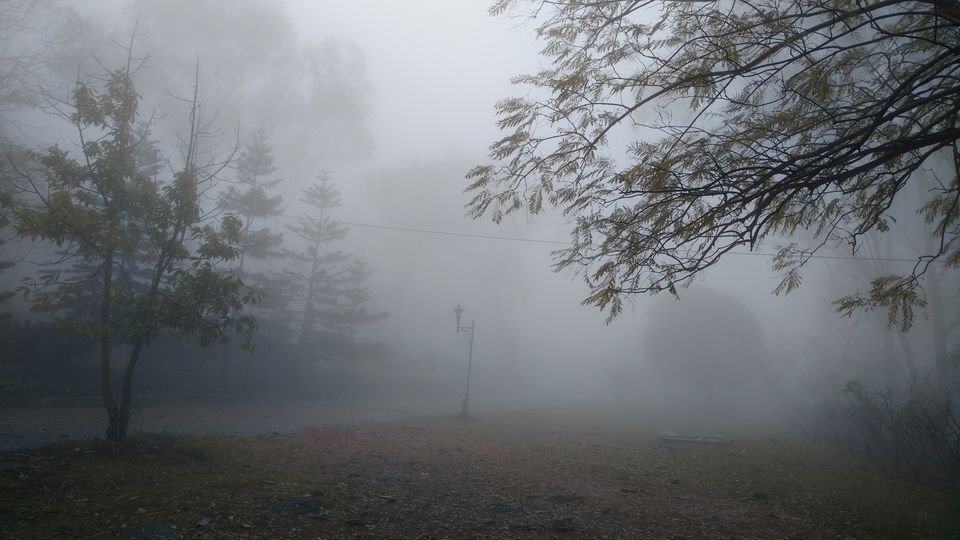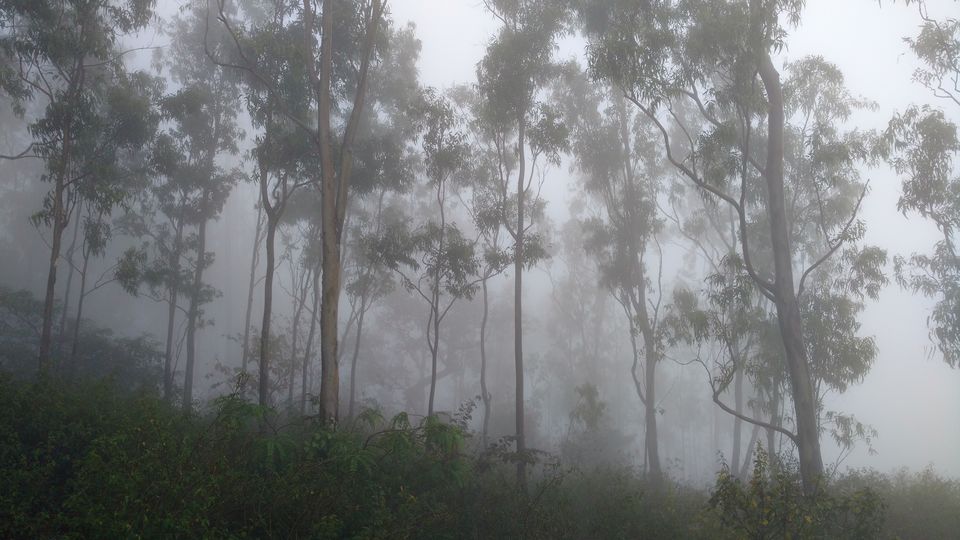 3rd Dec 2016. I woke up at 3:00 am and dressed up in a hurry as if there was an emergency. I was excited about my solo long drive to a small hilltop called Horsely hills, about 3-4 hours from my home. I packed my little bag with all the essentials and ran out. I had already planned the journey in advance, checked the route, the weather etc and there was no room for error. It was a typical winter morning,cold and foggy and the visibility was a bit low this day. To add to all these pain was the fact that I have poor vision and find it difficult to drive in such weather. However, the excitement of the journey and what lay ahead fired up my engines and boosted my eyesight tenfold. I had estimated that the journey would take me around 4 hours, considering a 5-10 minutes break for tea after every 1 hour. I took the NH4 (Old Madras road) highway. The initial 1 hour went slowly as I took my time to adjust to the fog and drove cautiously.
I took the first break at a small village somewhere near Hoskote, it was around 5:00 am. There was a small tea shop open and a few village people were seated outside having tea and enjoying the fresh air. I ordered a cup of tea and sat down. As I was handed over the tea by the lady owner of the shop, I tripped and the small glass fell down. This little incident aroused the curiosity of the people around and they stopped their discussion as I had caught their attention. Some laughed at me, and one or two were staring at me wondering what went wrong. I tried to divert their attention and asked one of them the route towards Horsely Hills. The people were friendly and so was the shop owner. I had my cup of tea and started on my journey, thanking them for the hospitality and bade them goodbye.
I went through some villages, lost my way a few times, as usual. Sometimes I laugh my heart out for having this wonderfully messed up sense of direction. It's like a superpower I have, even if I go through the same route 10 times, I can assure you that I can miss some turn here or go the wrong way there often. Anyway, after another hour and a half I reached what looked like the beginning of the climb towards the hills. It was like a mini forest, covered in fog. It was one of the most beautiful sights I had seen till now and the excitement was building up. I stopped my car, started a video on my camera, turned up the volume of the stereo and started the climb. As I went further, a little drizzle started adding to my joy. It was a memorable drive. As I drove on, the road became more and more winding. Somewhere midway or so I assumed, I stopped again to enjoy the view and take some pictures. It was a very beautiful view, the villages looked tiny from this height, covered in fog.
I reached my destination at around 7:30 am. There was a very dense fog all around, with very little visibility and it had started raining a bit now. Somehow I managed to find the parking and went around to explore the place. On top of the hill, there were several cottages, resorts all adjacent to one another. People looking for a quiet weekend can stay there for a day or two. I walked around checking the surroundings and clicking pictures. There was supposed to be a view point somewhere nearby which was the main attraction of the place. After wandering about for a few mins I found the way to the view-point. There was a small shelter from which you could see the hills and scenery beyond. But the only view I got was fog and fog all around. I was determined to have a good view and so I went farther ahead and started climbing rocks towards the edge of the hill. It wasn't an easy climb, but I somehow managed to make it to the edge of the hill. Although there wasn't anything else to see other than the mist, it was an experience of a lifetime. I sat there for a long time, staring into nothing. There was a strange calm and peace on top of those rocks. The only sound was that of the howling winds and the insects and birds. I sat there for another half and hour or so staring into the mist. But it would take time for the mist to clear.
The drive back home was less 'eventful' and I reached home in the afternoon. I would love to visit the hilltop again someday and enjoy the peace there. It was a drive to remember.
Details of the Route to Horsely Hills from Bangalore:
Bangalore to Hoskote (30 kms)
Hoskote to Muddenahalli (24 kms)
Muddenahalli to Chinnesandra (25 kms)
Chinnesandra to Gownipalli (32 kms)
Gownipalli to Horsely Hills (45 kms)
P.S: Distance mentioned is approximate