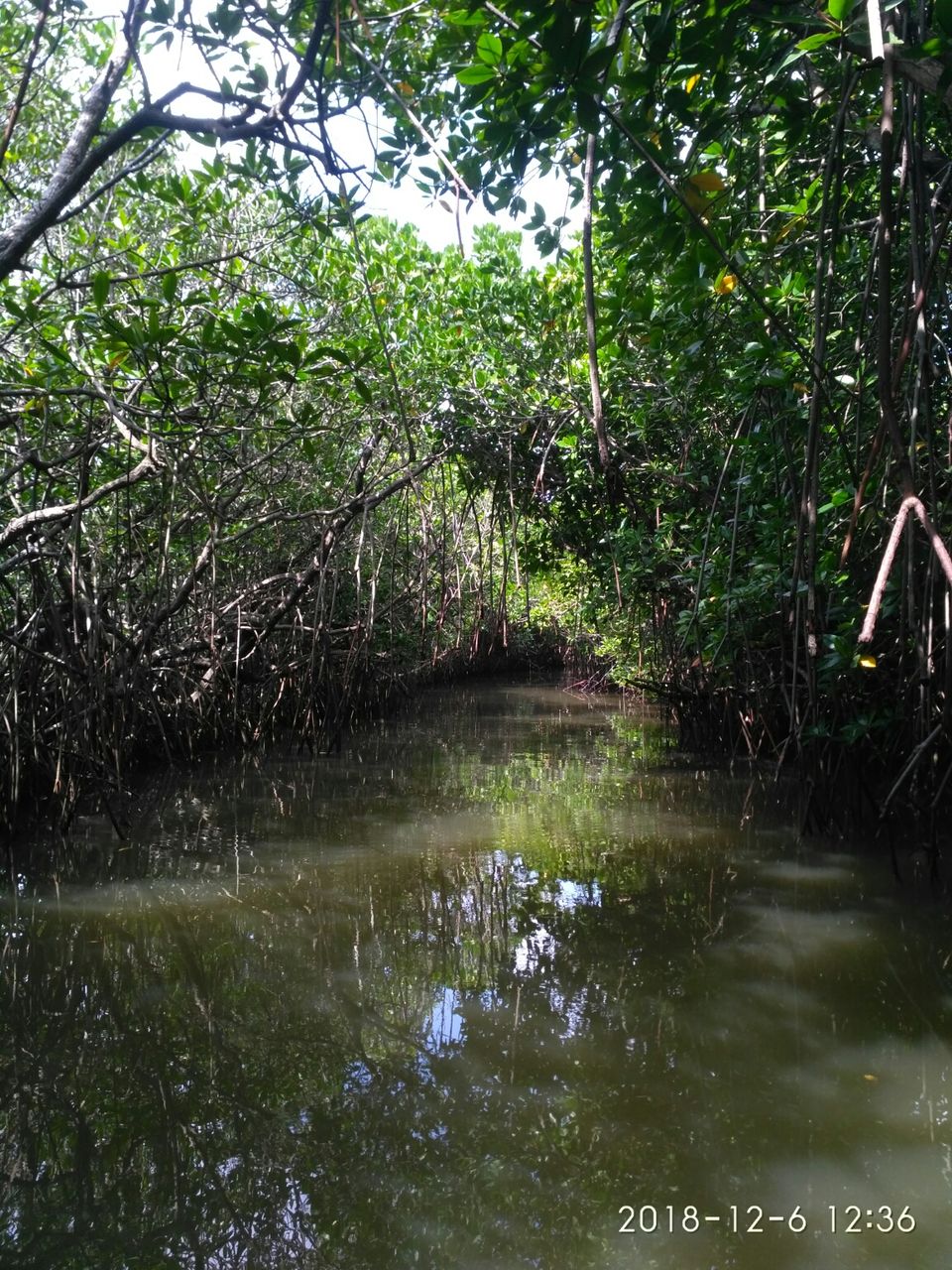 Looking for some natural getaway from pondicherry in the form of mangrove forest. Pichavaram is the second largest mangrove forest in India after the Sunderbans. It is situated 65 kms from pondicherry. One hour to 1.30 hour journey via car or bike. If you don't have your own vehicle, you can reach pichavaram via the bus. From pondicherry, take a bus to chidabaram which is 1.30 hour ride. From Chidabaram, change the bus to Picchavaram which is again a 30 min ride. The ride is itself scenic with lush green rice fields with various water bodies along the way.
You can enjoy the mangrove forest only by the help of boats. Depending on the number of persons, type of boat(motor or pedal) and duration decides the rate of the boat. Usually for 2 persons for 2 hours it is roughly around 400 rs for normal boat. The boat guy will show you the around the forest and if you pay additional money around 300 rs or so, he will go through the canal which is the place where some scenes of famous Kamal Hassan movie "Dashaavtaram" were shot. Though it is not possible in a motor boat. Perfect place for some candid and portrait shots. On the way, you can watch different birds such as kingfishers, eagles and peacocks( usually in the evening). You can even jump in the water and can swim for a while because it is not that deep and moreover you are provided with a life jackets.
After your tour of the mangrove, you can visit the nearby park and light house outside of the booking office. If you have reached around the lunch time, you can have an authentic sea food lunch at Neithi Hotel which is 300mt from the boat office. The speciality of this hotel is that it is actually a house providing food to the visitor at very affordable prices. You can have prawns, squids, crab and fish dishes along with meals prepared in authentic karnataka cuisine. Perfect place to fulfill your cravings of sea food.
The evening ride can be via local buses which are very frequent (usually 30 minutes) back to Pondicherry via Chidabaram which would be again around 3 hours or so. If traveling by bike or car back to the Pondicherry, you can stop on the way near the rice fields and enjoy the sunset.