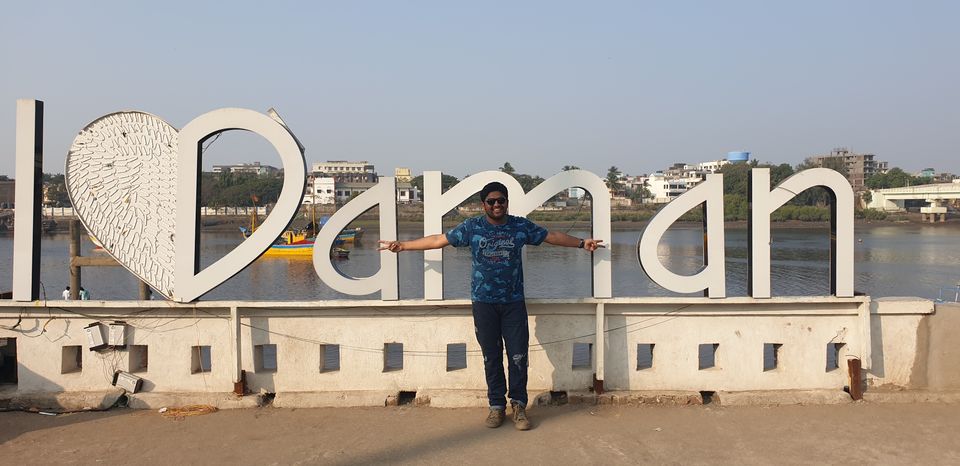 We all have planned a ''PEACEFUL WEEKEND'' a thousand times in our minds, out of which we expect nothing but some time for ourselves. It might be just a cup of coffee in our PJs, curling under the blanket, or 12 hours of uninterrupted sleep, a small drive or binge-watching our favorite show/movie (which we have watched infinite times) or the most popular DOING NOTHING category. Even when we know it requires absolutely nothing but a Saturday and Sunday and YOU. But frankly, how many times we have actually done it??? And the reason for not doing so? Yes we know they all are some excuses and/or so called "Responsibilities".
Recently I had gone through one of such LIFE CHANGING dilemmas in which I almost lost my job, almost... While I was still under mental-pressures some of my collegues were planning a short weekend trip to Daman, the Union Territory which is about 180 kms from Mumbai and lies in the state of Gujarat. This write up is about that trip. Let me tell you it was amazing.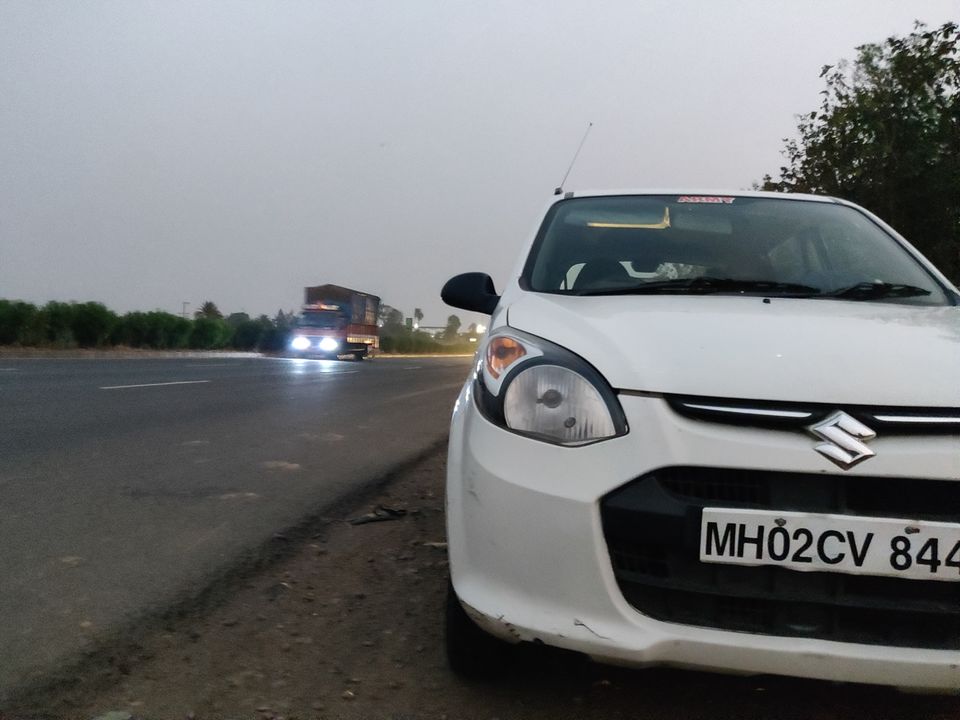 If you are willing to spend a weekend on a short trip for peace of mind, food and Alcohol and nothing else, think no further. Go to Daman. It has just that.
SATURDAY : Have your Friday night hungover cured, sleep till 11 Am. have ur regular brunch, in the afternoon pack a pair of T shirt and shorts. Fetch ur friends,car keys and leave. You can take the Ghodbunder road which is equidistant from Western and Central lines (Borivali/Thane). Only traffic you may encounter is at Ghodbunder, then its a 141 km long stretch of highway till Vapi (which is in Gujarat).
Along the way near Manor you can get local shops selling Oil fried Fish & Chicken, be sure to try out few. They are the best and the cheapest fish you can get.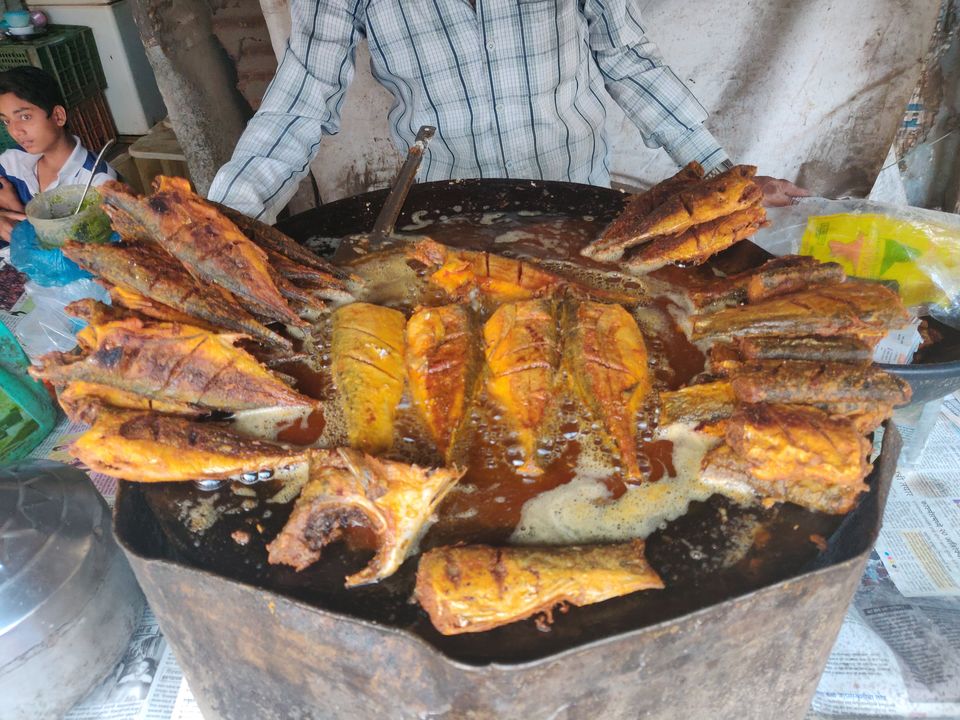 In the highway you may also encounter some tapri shops selling DESI THADI/TODDY which is also called Neera. It is the base form of alcohol fermented from fruits of some palm trees. It is a whitish translucent liquid which is sweet in the beginning and becomes sour as it fermented. It is known to make anyone slightly high (not recommended if you are d one driving.
In around 5 hours you will be reaching Daman. Get some beer along the way if you want because its damn cheap there, it will cost you hardly 50 bucks. Get your room in any hotel in Daman as they are not very expensive. Sai Kripa Imperial is one of the recommended budget options. In OYO you can get it for around Rs. 800-1000 a night. Daman is all open handed when it comes to Tourists as it is one of the popular destination for Maharashtra/Gujarat.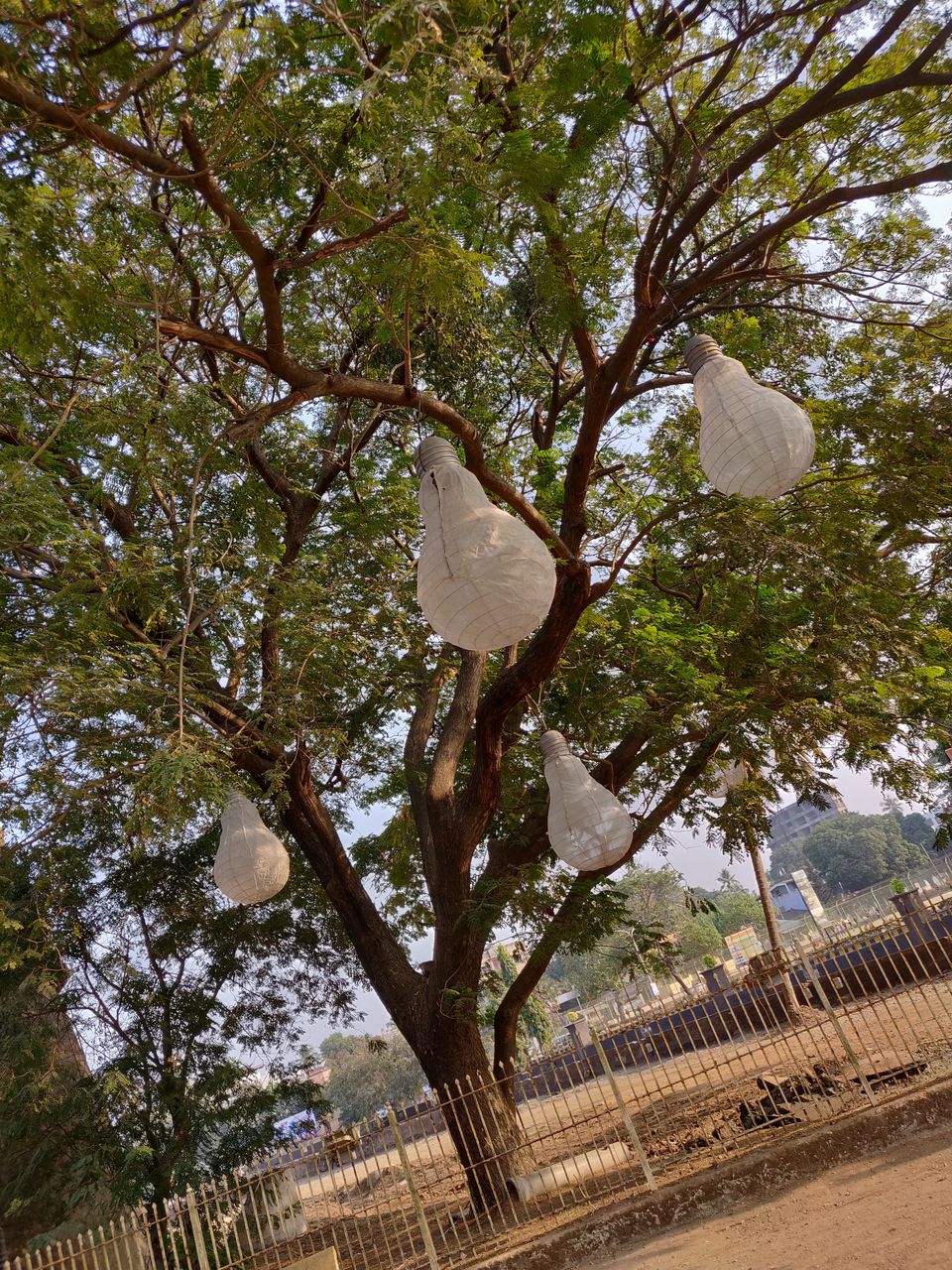 For Dinner head out towards Vapi to one of Daman's finest Dhabas- Veeras Dhaba. It is THE BEST dhaba you can get there. It is also huge with separate areas for Liquors, Family etc. it is nicely decorated with some nice statues and installations for the Instagramer in you.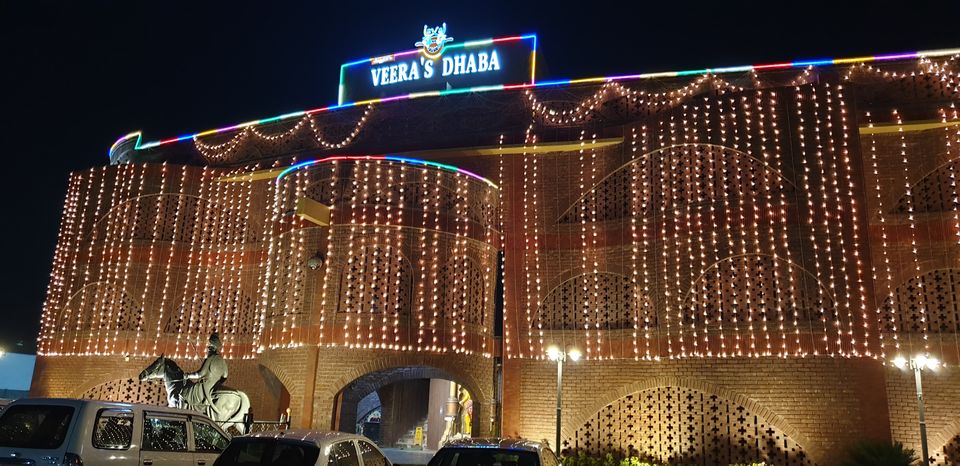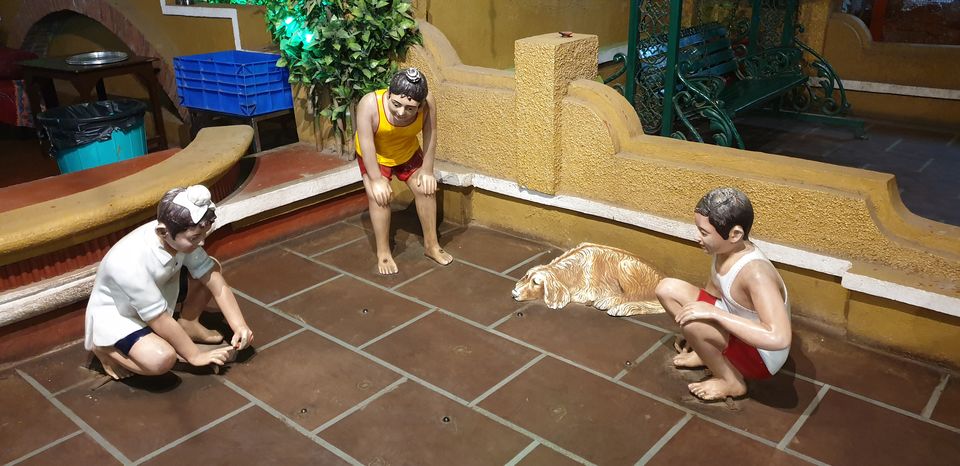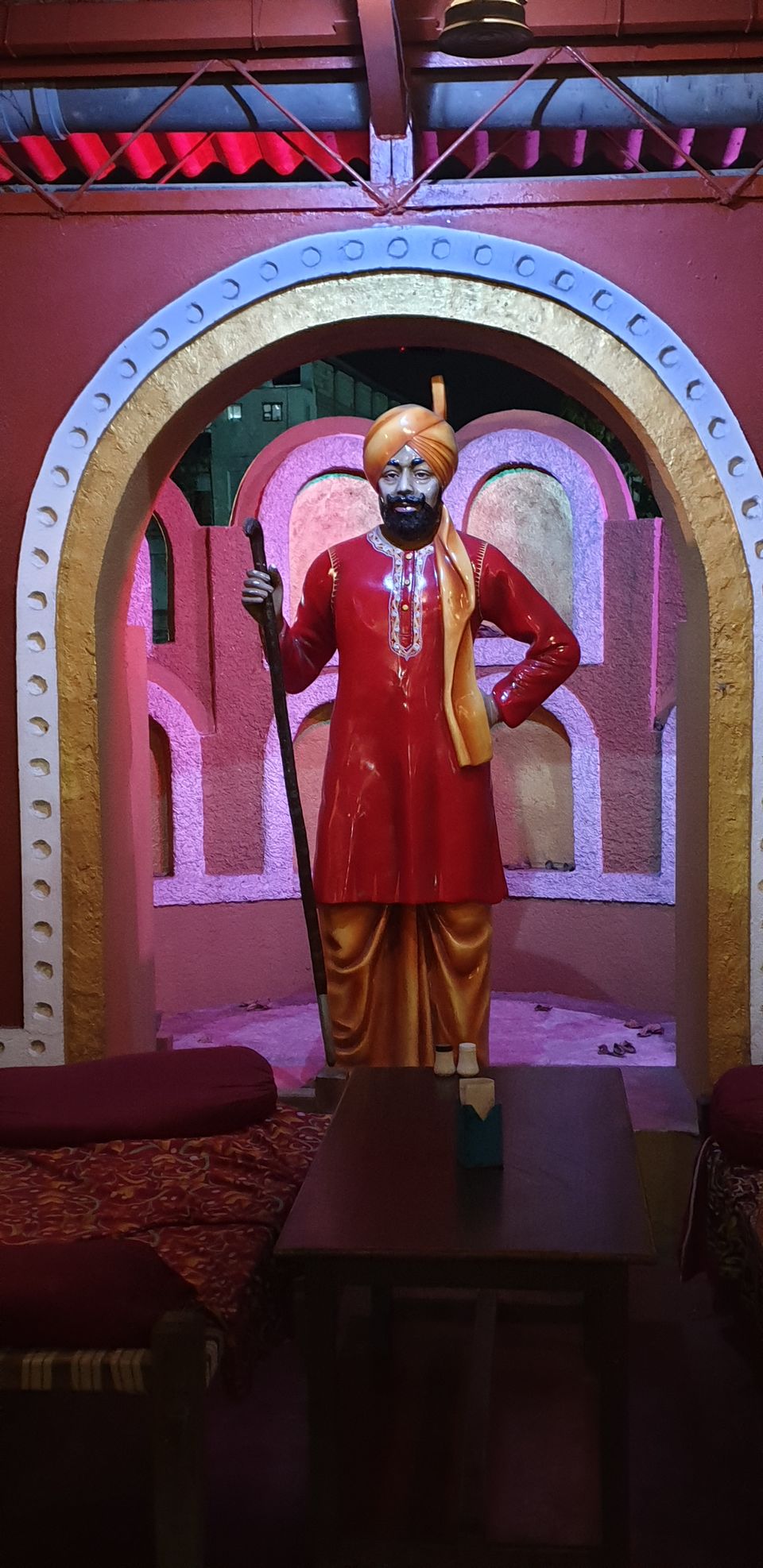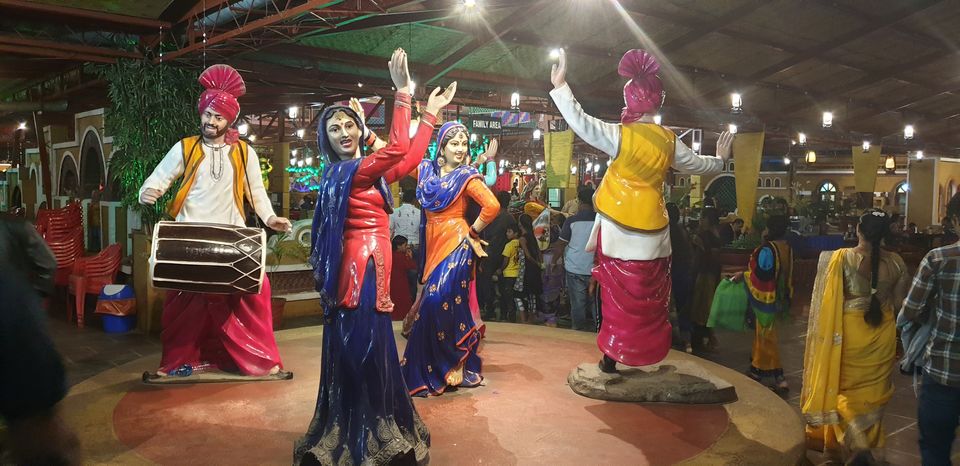 This place has got all the ambiance to keep you seated for few hours. They offer all kinds of food and drinks options. if you are a foodie its the paradise plus it is very frugal. Try out the Chicken starters. A full bottle of Old Monk will cost you about Rs.600. Unfortunately it is open till 11.30pm due to local rules. head back to room and a peaceful sleep. Climate in Daman is similar to Mumbai.
SUNDAY : After Breakfast head straight towards Jampore Beach. Beaches in Daman does not have clear or clean waters, so swimming/ taking shower in Beach is not recommended. instead you can chill in one of the shacks in the beach. Make sure to BYOB as selling alcohol in the shacks were banned recently. Even if you don't carry you can just buy from the opposite side shops of Parking lot :)
Jampore Beach has some fun activities to offer. Main attraction is the Para-Sailing (from a Jeep on the beach, not by boats). You may have to wait till 11.30-12 noon depending on the wind. but the wait is worth to awaken the ADVENTURE JUNKIE in your profile info :) It will cost you around Rs. 700 for solo and 1200 for two.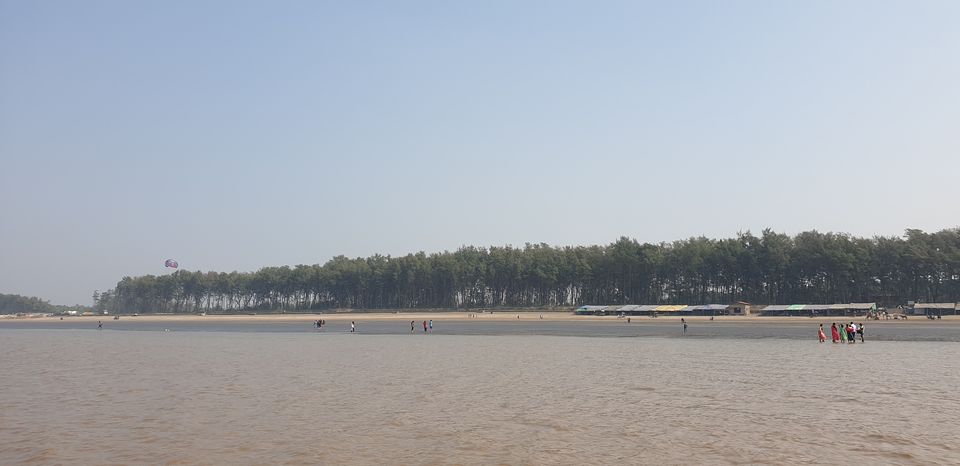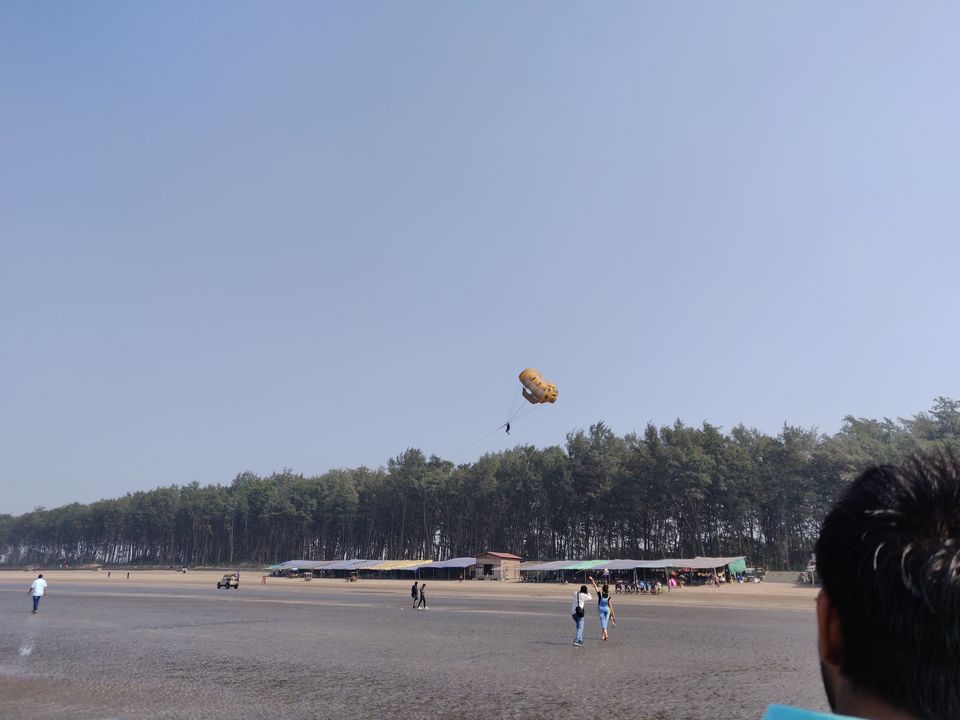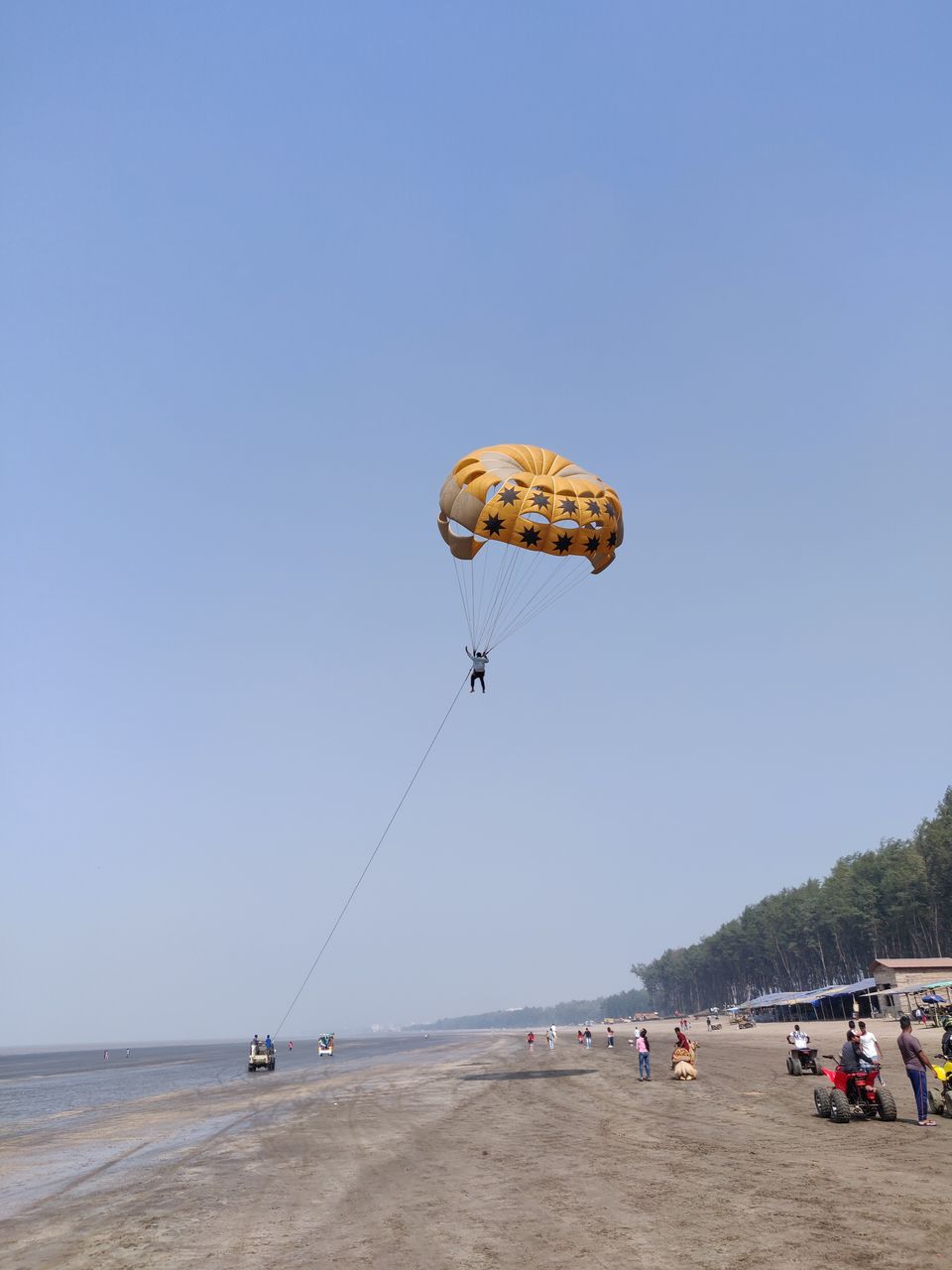 The beaches some regular stuff like ATV and Camel rides.
Apart from this the shacks also offer some starters and refreshments at a nominal price. Munch on your chicken and forget all the usual Sunday routine. This place is divine if you are fall in the category of 'DOING NOTHING'. Spend as much time as you want here as it is pretty much good for a perfect weekend. The 60 seconds in the air during parasailing is enough to calm you down and forget all your worries.
Post this, you may head for the Moti Daman Fort. If you don't have time, you can drive around the fort and click some pictures with the Tank kept outside it.
Daman is divided as Moti (Big) Dcaman and Nani Daman. These two is connected by a bridge. There is still some remains of the old bridge which gave way in 2003 killing almost 40 School kids. The area is now houses the iconic Love Daman Installation.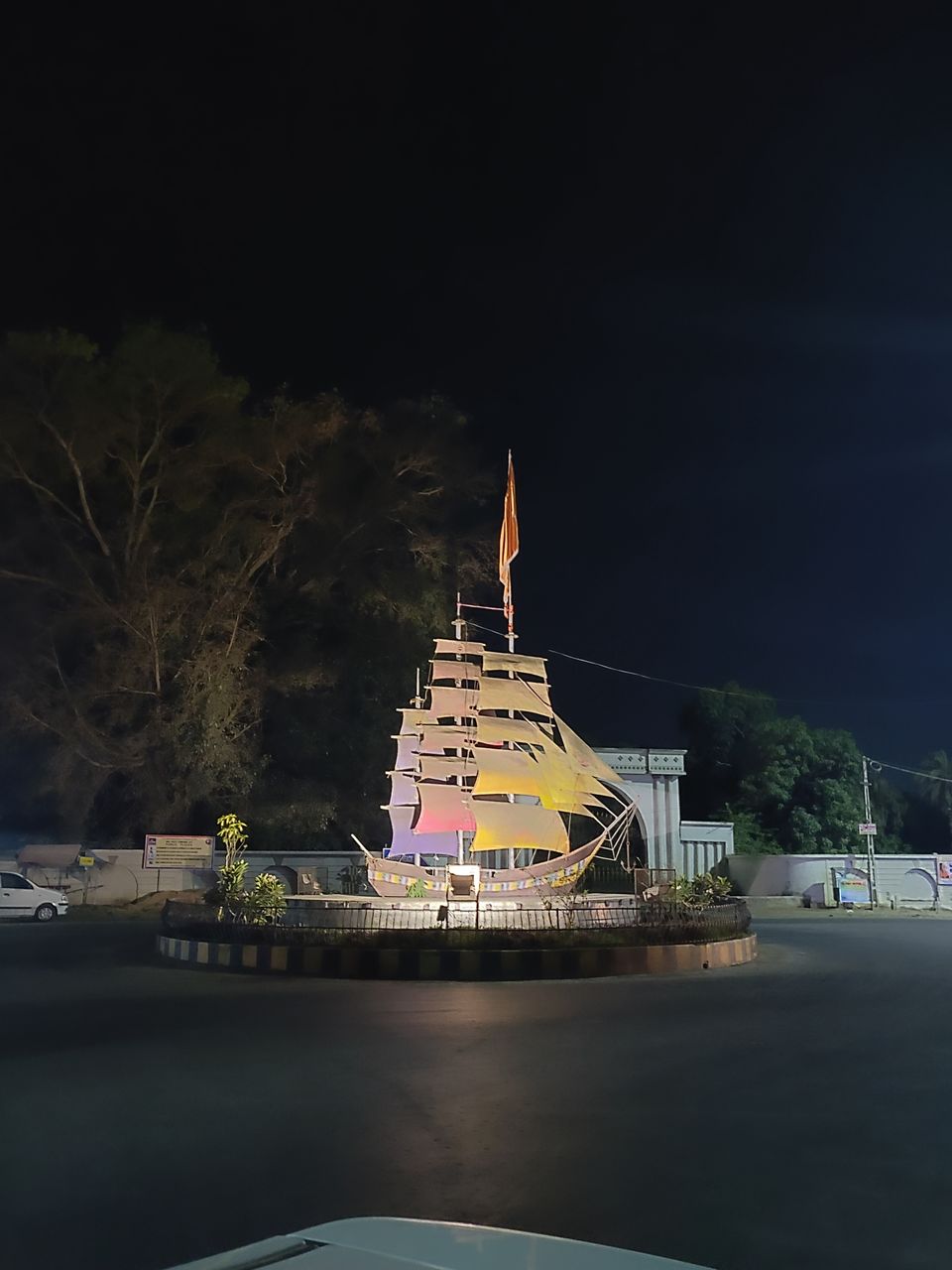 If you have one more day to spare, I would recommend exploring Nani Daman on foot as it is home to various Portuguese fort and Churches. other attractions include Devka Beach, Mirasol Lake Garden, Old Bridge, St Jerome Fort, Somnath Mahadev Temple, Dominican Monastery etc.
Having filled your hearts with joy of visiting one of the Union territories and whole lot of Alcohol, its time to bid adieu to Daman. Be sure to fill your fuel tank and pack the trunk with one or two bottles of your Dad's favorite Whiskey as both are cheaper here ;-)
Have a safe trip. Avoid Drunk driving as your Boss & Monday morning report awaits you....
Thank you for Reading.
Muhasin.