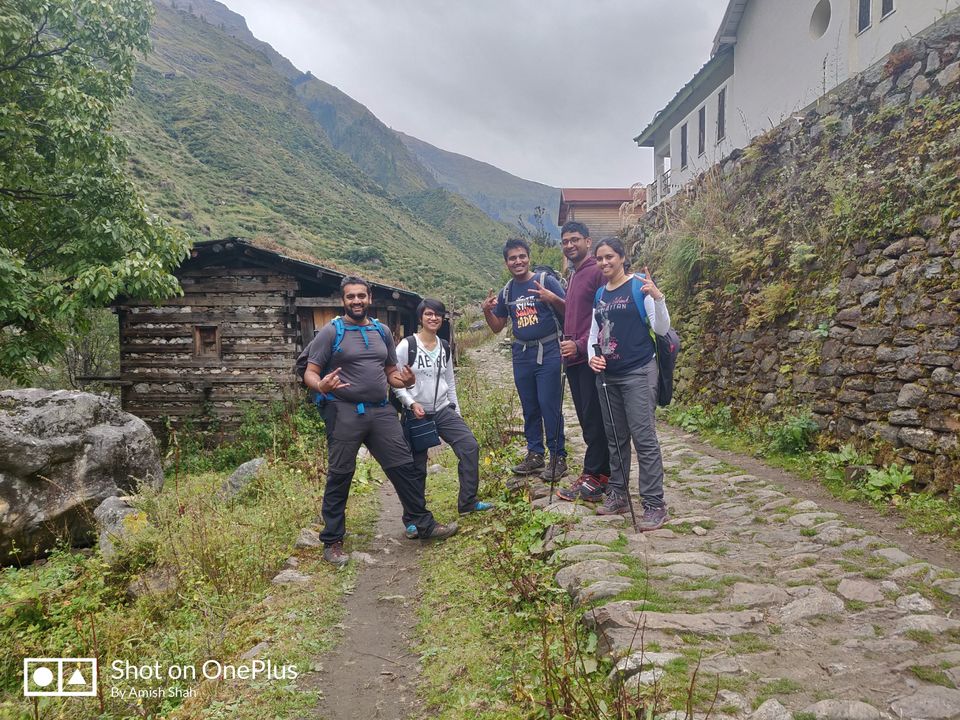 Slept at Delhi and woke up at capital city of Uttarakhand i.e. Dehradhun City.
Mornings at Dehradhun were very calm & cold for a boy from Hyderabad who has habit of waking up at 20°c .
We were all suppose to assemble at Dehradhun station and Move forward to our Base camp at Sankri, Purola, Uttrakhand.
But the twist here lies with TTH ( Trek the Himalayas) is that you don't have trek leader to welcome you at the Dehradun station. You have two cabs waiting for 25 enthusiasts to climb the Har ki Doon, So we board the Tempo Travellors n we move forward to our base camp, where our trek leaders are waiting for us. In a way i feel it is a good initiative as you are traveling with strangers, you initiate to talk with them and know them and you start building a bond, & this is how I met few friends who in future becomes to be good close friends. (Strange how network plays a big role in forming and breaking new relationships).
So after the morning tussle at the Dehradhun station we moved out to our first breakfast point (Kempty Falls),
As we were settling in our seats, i took the seat which i always take if i m not driving and that is the seat next to the driver to get the same view as the Driver gets. As we're moving forward, making way through the long (pine) trees, not only we were changing gears but we were changing mountains also at a considerable speed.
The roads were recently washed with heavy rains, and the rains gifted them big potholes with lots of sand making it difficult for the driver to pass through smoothly.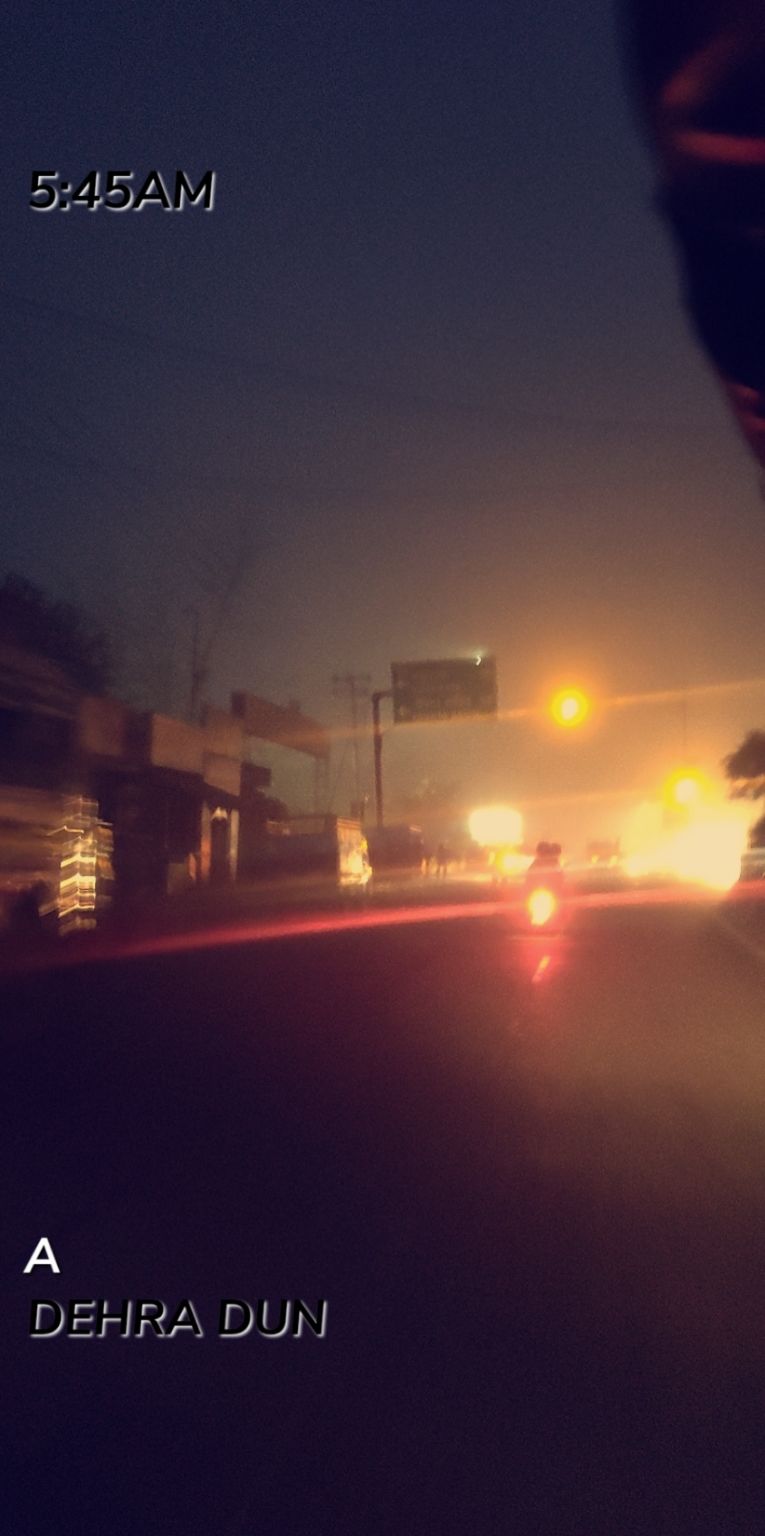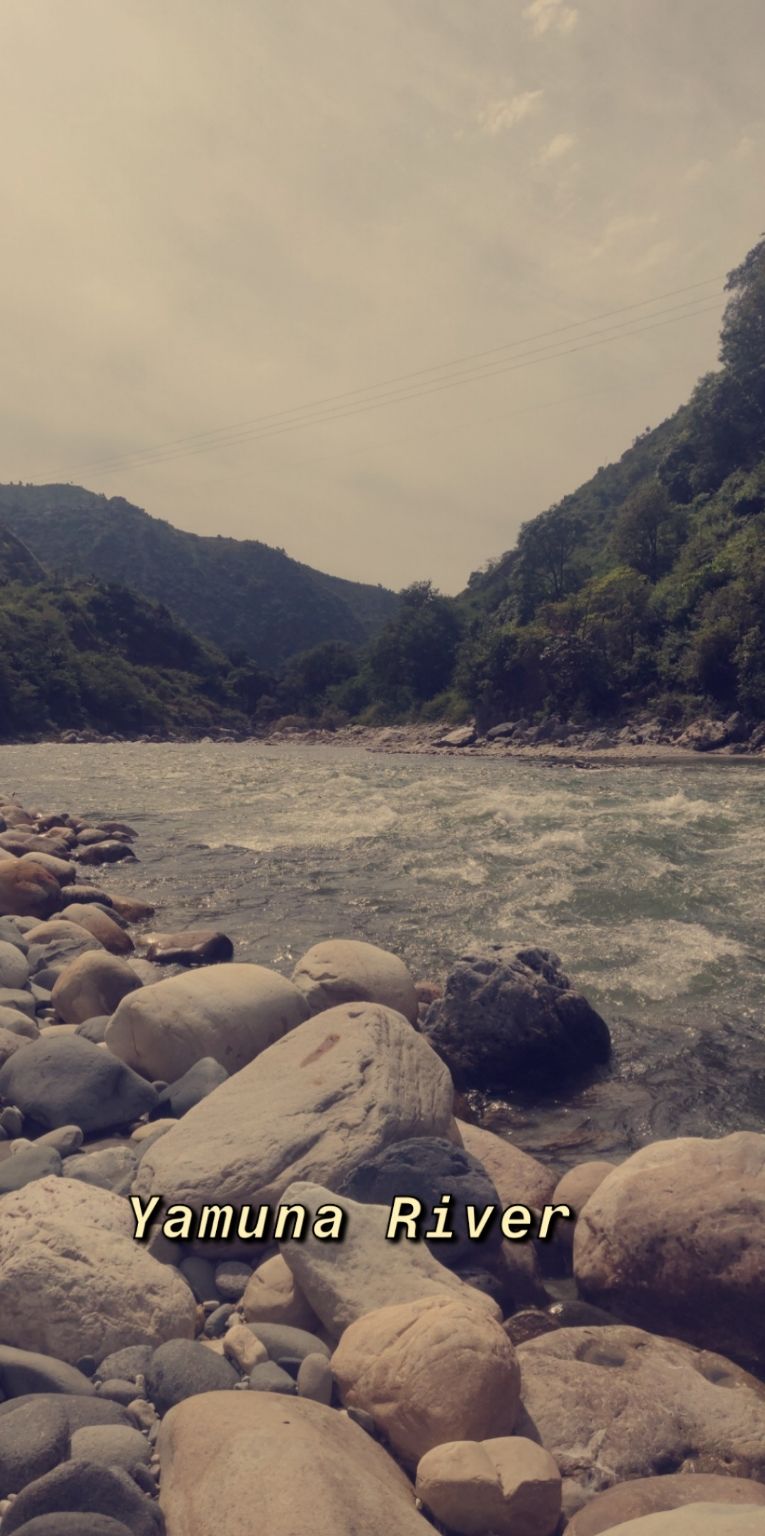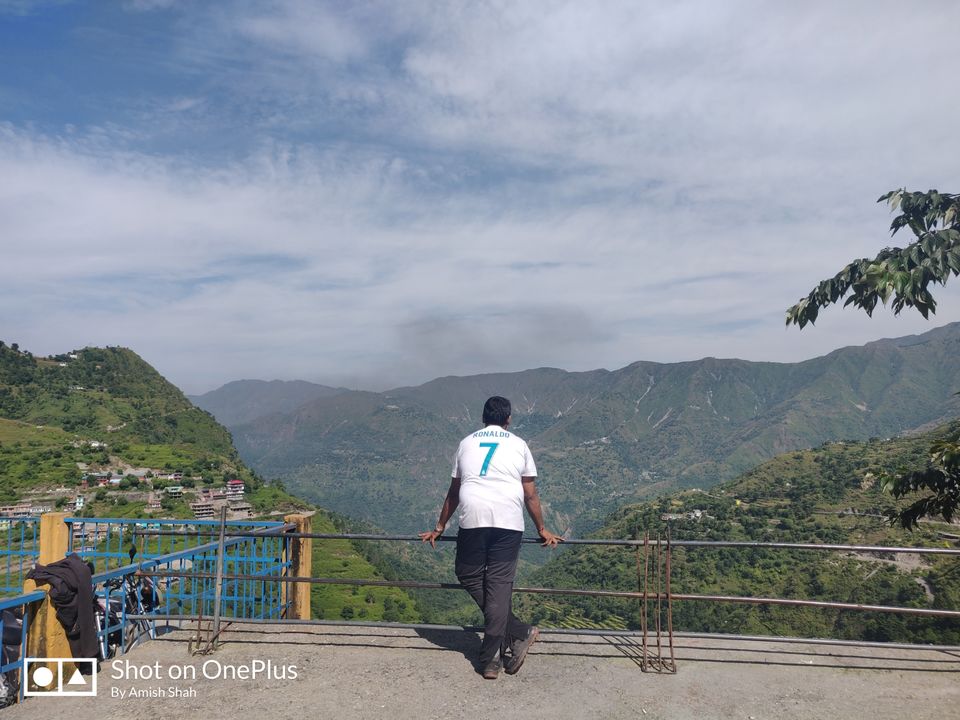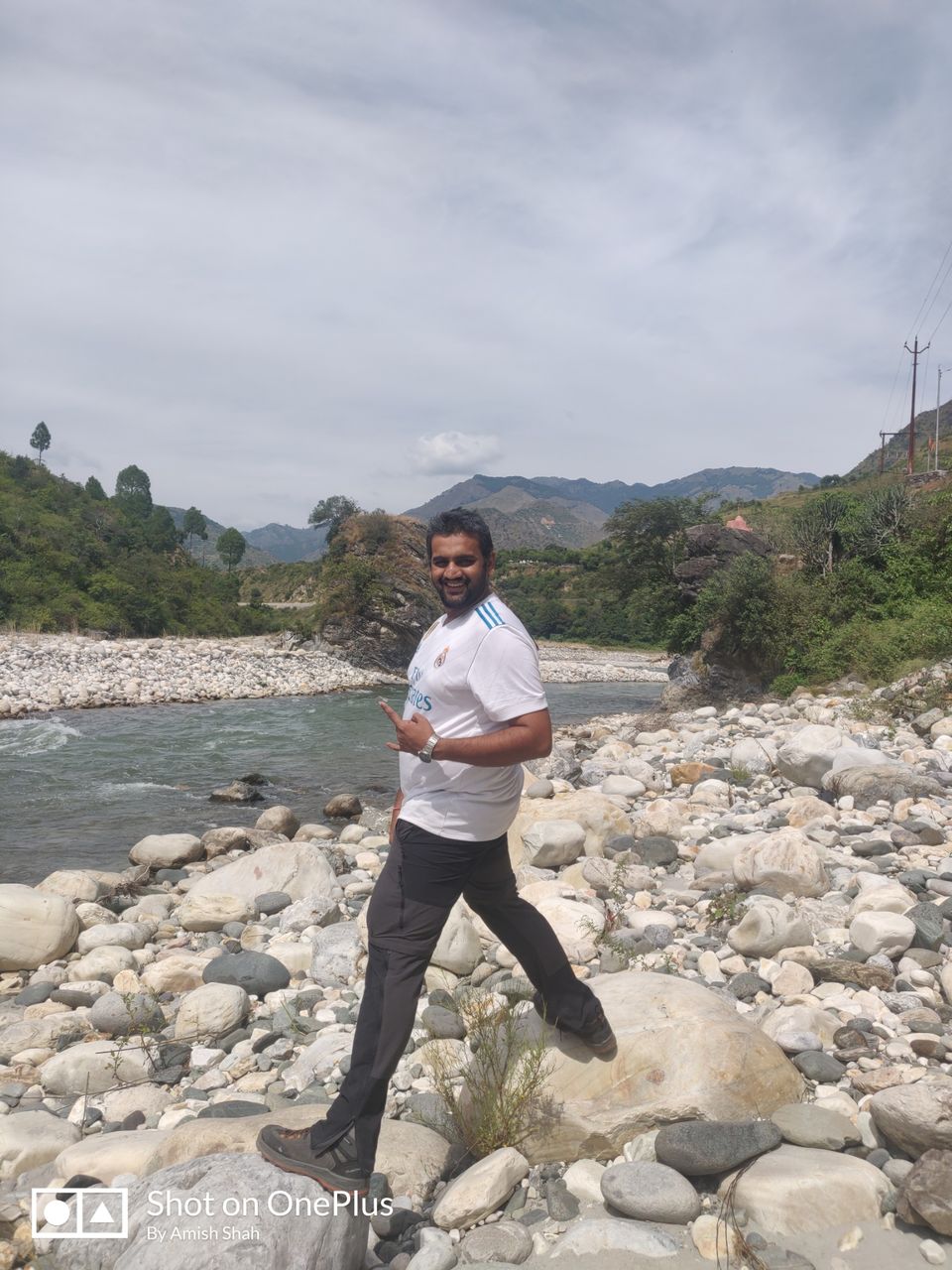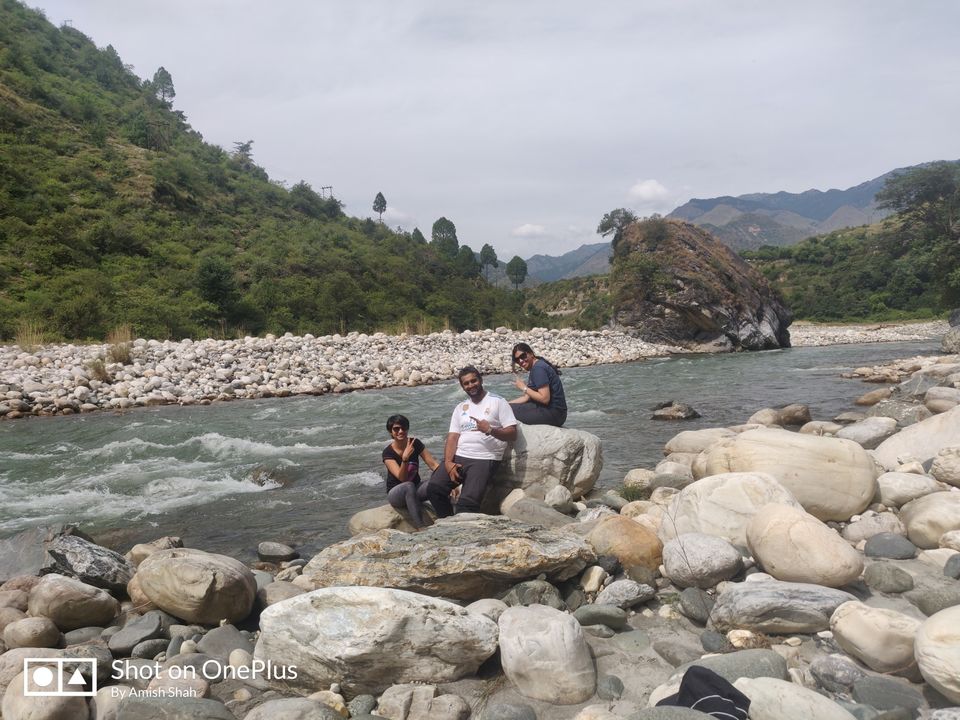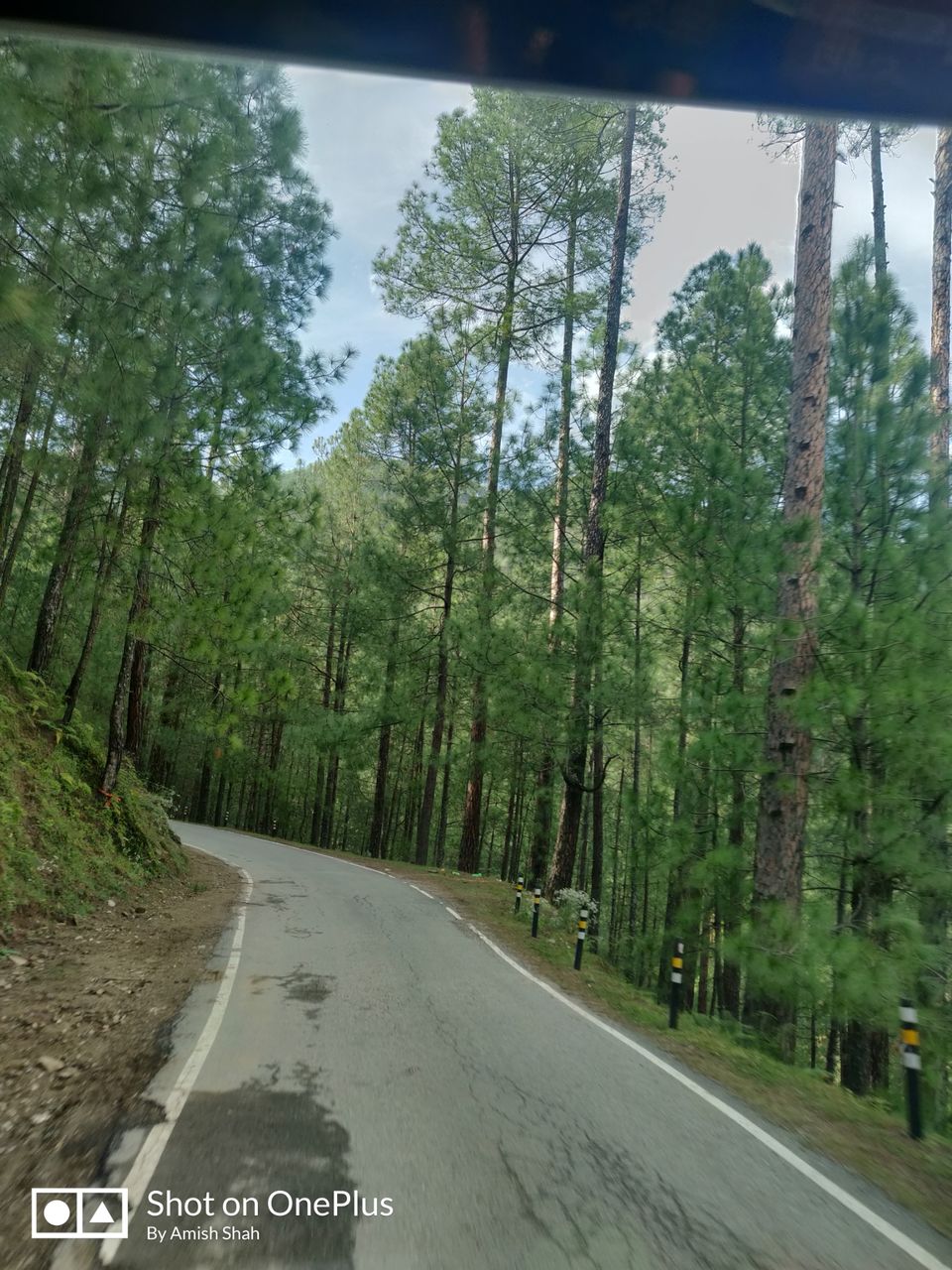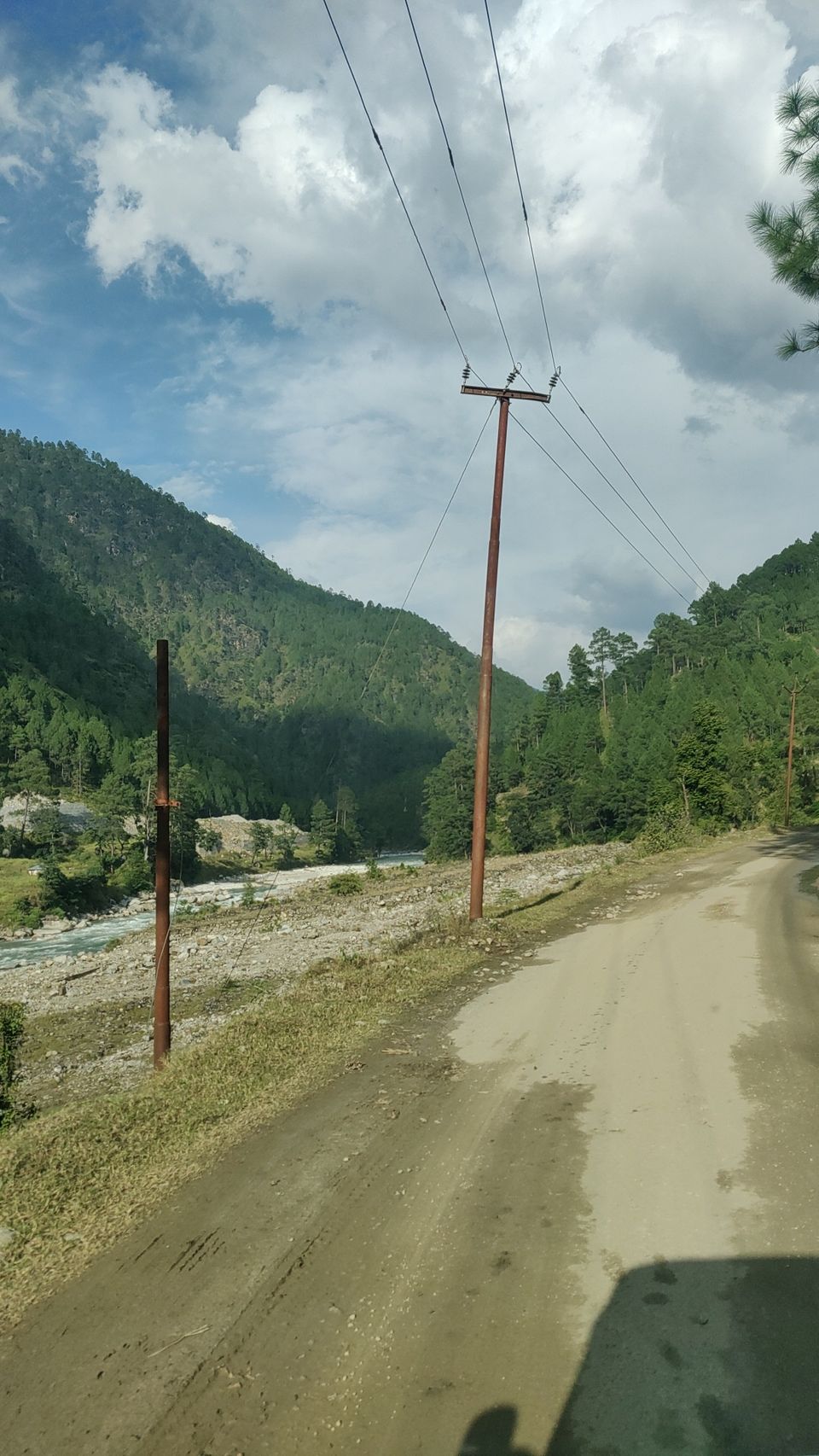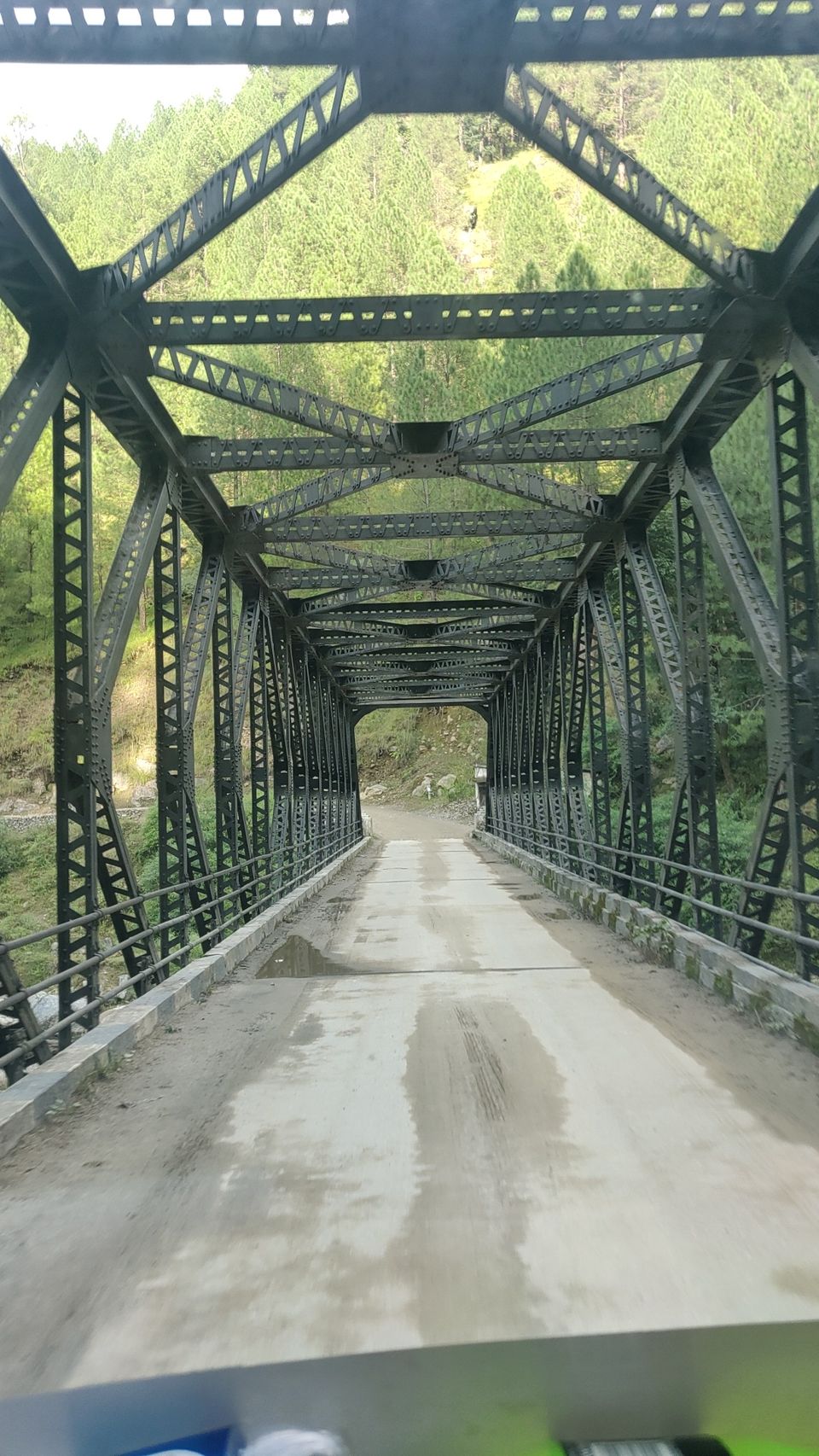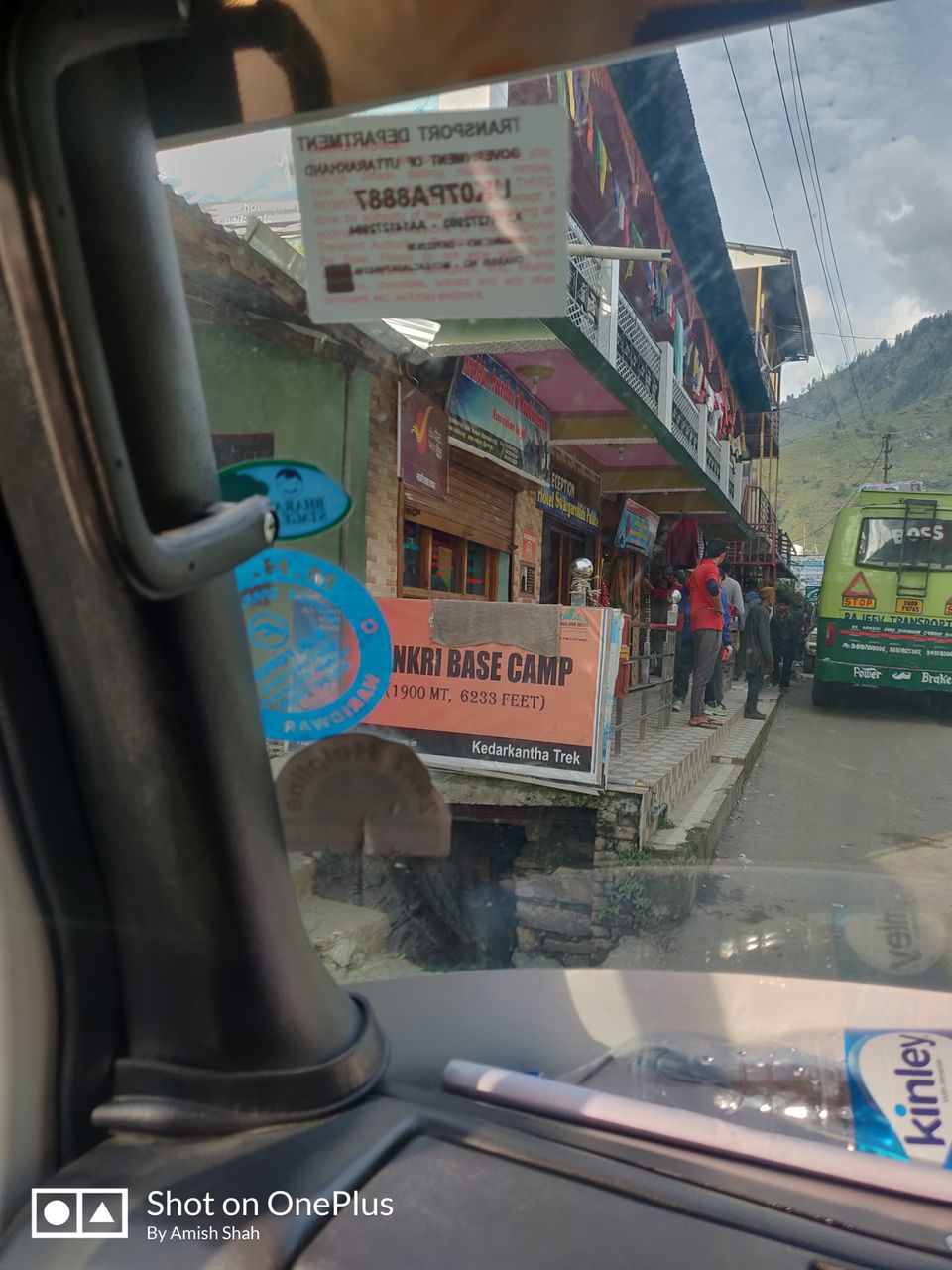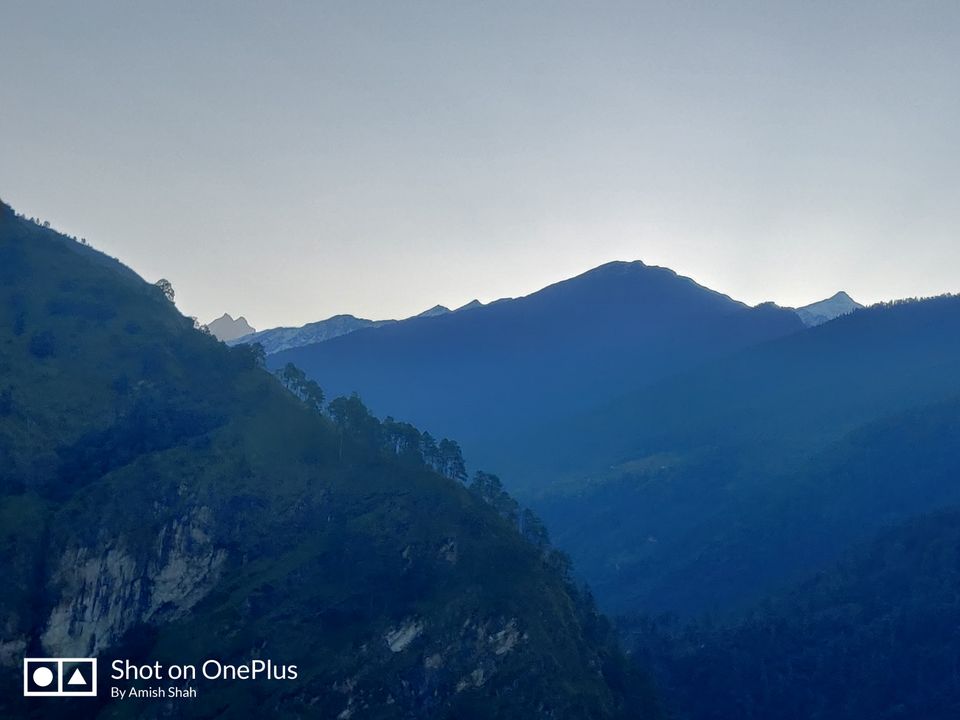 We had a smooth & Serenity journey mountains, Valleys, and river flowing next to our road. The journey was roughly around 9 hours and we reached our hotels at the base camp.
Base Camp : Sankri, Purolla, Uttrakhand. A base camp for many treks i.e. kedarkanta and all, at 1900 my above sea level.
We reached our hotels n here we check our phones to call our family members and we see no network so we are disconnected from the world. Only a couple few of us who had Vodafone had little network to get connected to.their family but that also had a bad probability.
So we were on our own, we got our hotel rooms, we checked in i was with two other boys Mr. Vipul Gupta & Mr. Akash Garg. These fellas were living in Gurgaon, both Ex-iitians.
Well both intelligent people and I m one non iitian guy between them. I was laughing and checking how my Dumbness will make them entertain in the trip.
In the meanwhile, during the journey from Dehradhun to Sankri, i made good friendship with Mrs Taruna Kwarta & Miss Nandini Reddy.
We were called for a group meeting at a dinner place at 6pm by our trek leaders(finally). Here we were formally introduced n told about all the do n donts n all.
It went on for an hour, then we had our dinner and we all disperesed to our respective rooms after listening to the guidelines.
We were in our rooms and the girls decided to stock in some water and go for a winter walk in the night. So we guys have them company, the walk was pleasant and we were gazing at the stars so close (in city we don't find stars bcoz of city lights) and the feeling is like just... Not to expressed in words.....
After the walk we guys sat down to have a normal conversation and in the mean time I was filling water, &we came up with Hydra pack of Water which was bought by Nandini for trek instead of buying water bottles (go green).
We filled water but we were unaware how to use it, so we tried all possible ways to get the water out of it from the drinking nose, we tried Lifting it feet high n making all permutations n Combinations to just get the water of it. It was the great hilarious bonding session for us, we guys made a lot of fun out it and were on our peak of voices on our laughter..
After an hour or more long hilarious trials of Hydra water bag we made our way to respective rooms to catch sleep for the tough trekking days ahead.
So That's Day 1 for you from Dehradhun to Sankri to Creating bond between strangers in absence of the social media.
Friends-bonds-Happiness- Crazy Times
These re called Trekking Tales