Being a student and a traveler is probably the most adventurous combination you can have. From keeping in mind the classes you are not supposed to miss to the budget you have to maintain, all while doing the most you can.
One such trip was this one.
We started our trip from Chennai. We took the evening train to Rameswaram which costed us around ₹700/person (3AC).
We reached Rameswaram in the morning around 7:30. Now, we sure did the sunrise but what we didn't miss was the view from the Pamban bridge.
There are 2 trains that ply from Chennai to Rameswaram directly. One of which crosses the Pamban bridge in the dark. So, you'll not be able to experience and see the view.
Once we got out of the station, we headed towards the temple. There are Dharamshalas right outside the temple where you can freshen up if you want to (we did it in the train) and keep your luggage as well in a locker. We paid ₹100 for a locker and kept our luggage, while we went inside the temple. (We just had backpacks so it was easy)
It took us around half an hour as there was not much crowd and we decided not to take bath in all the Kunds.
After coming out of temple, we had our breakfast and collected our luggage. We then booked an auto for the whole day for just ₹600, which included a visit to Dhanushkodi and a few other temples.
The Dhanushkodi beach is by far the cleanest beach I've been to.
You're welcomed at the beach by a message from your mobile operator, 'Welcome to Sri Lanka...'. Yes it's that close. Just 29kms to Sri Lanka. We spent some time at the beach and headed to the other places. (Temples mostly)
We were free by lunch time. We just had coconut water in lunch as it was very hot.
We then proceeded to the APJ Abdul Kalam memorial museum by a shared auto. He took ₹20/person from the point our previous auto dropped us to. It took us around an hour to make the round trip.
Quick note: You're not allowed to carry anything inside the museum, so if you're traveling with luggage you've to request someone to either look after it or have a member of your group stay back with it (that's what we did, one of us went in first while the other looked after the luggage and vice versa)
Afterwards we went to the railway station. We reached there by 4:00 PM. Our train to Kanyakumari was at 8:50 PM. We loitered around and killed time at the railway station.
We had booked 3AC train tickets again, which was around ₹600. We then boarded the train and headed to our next destination.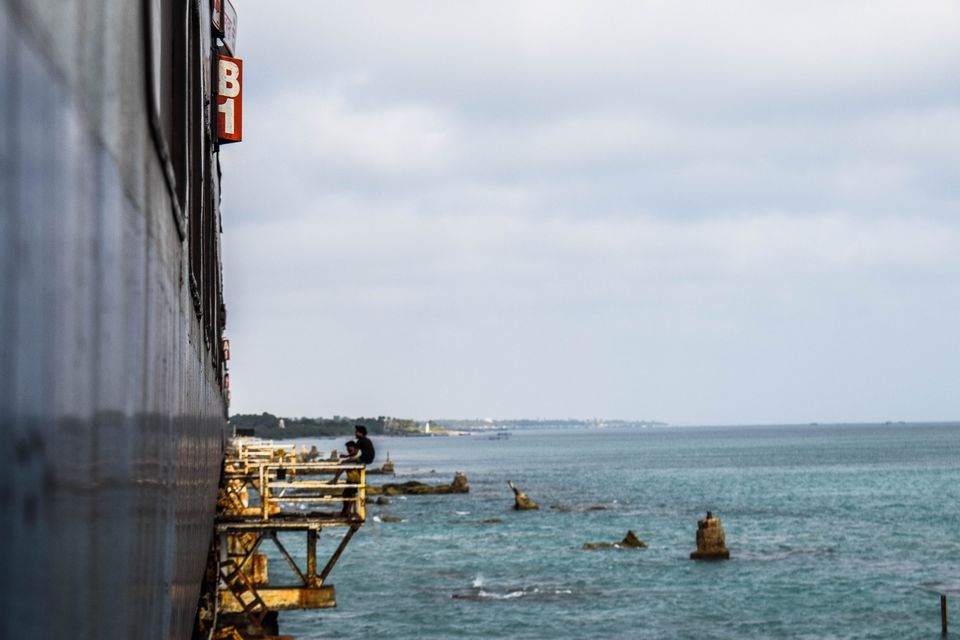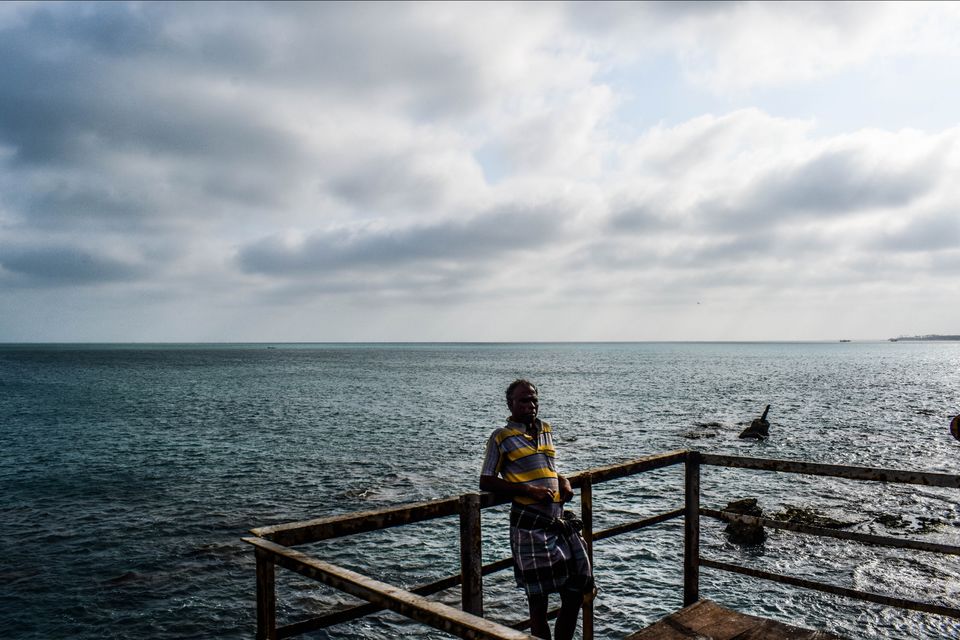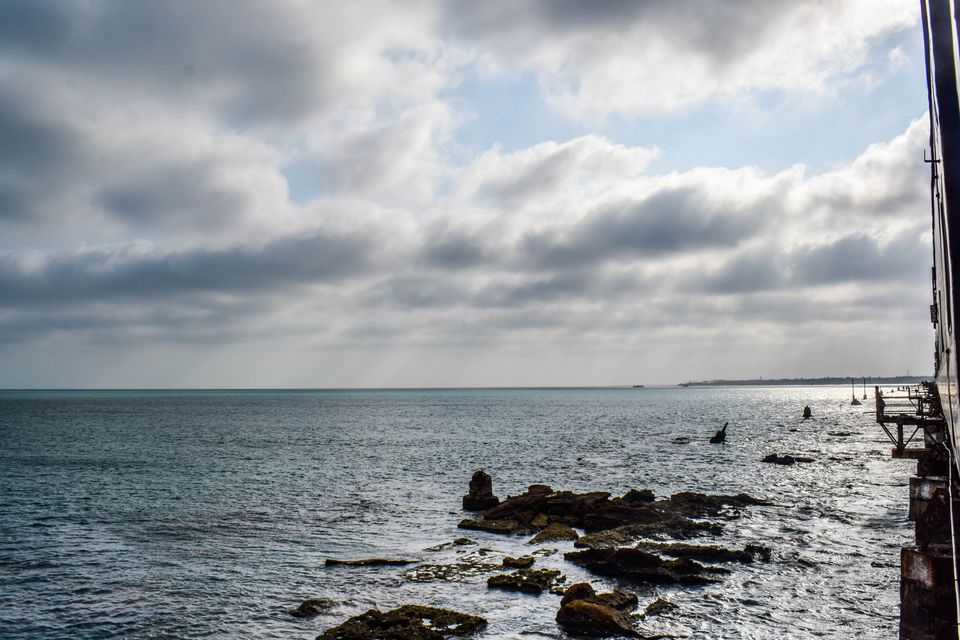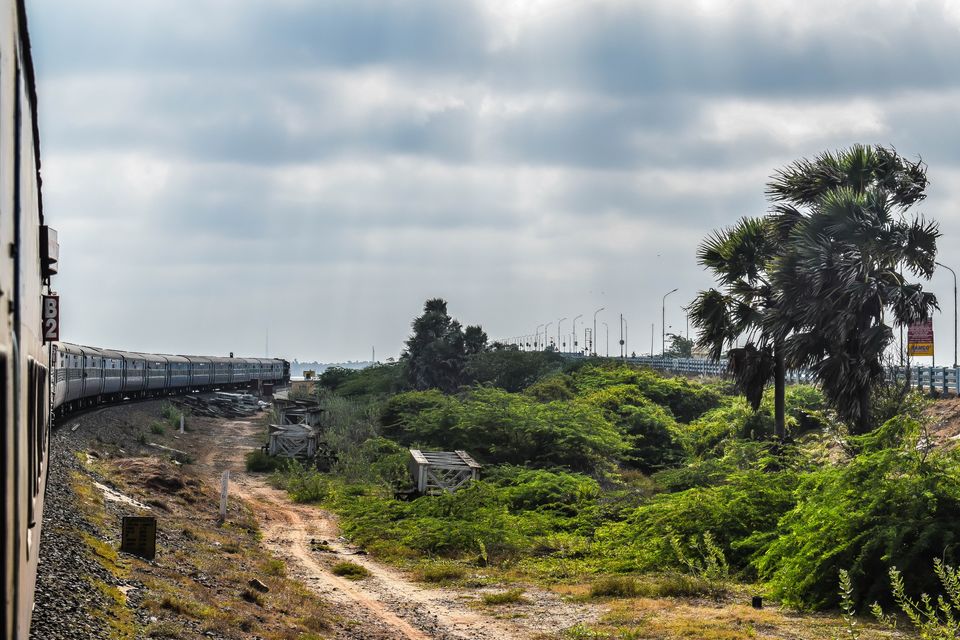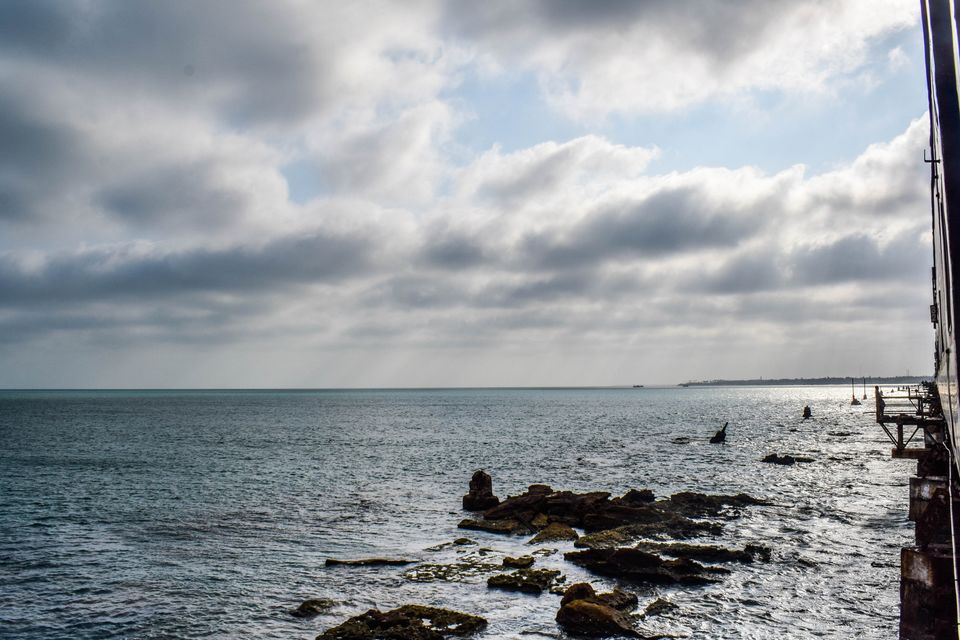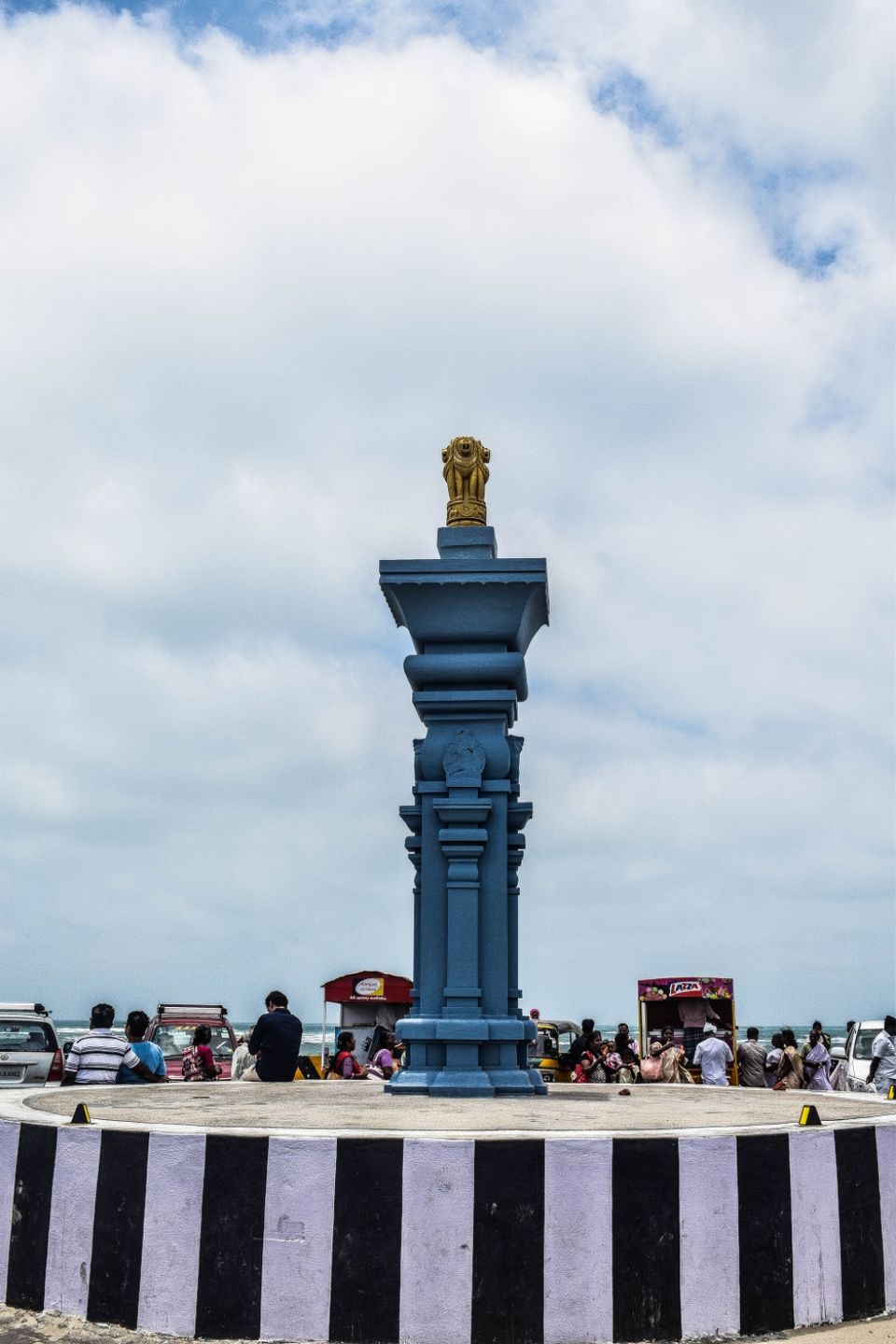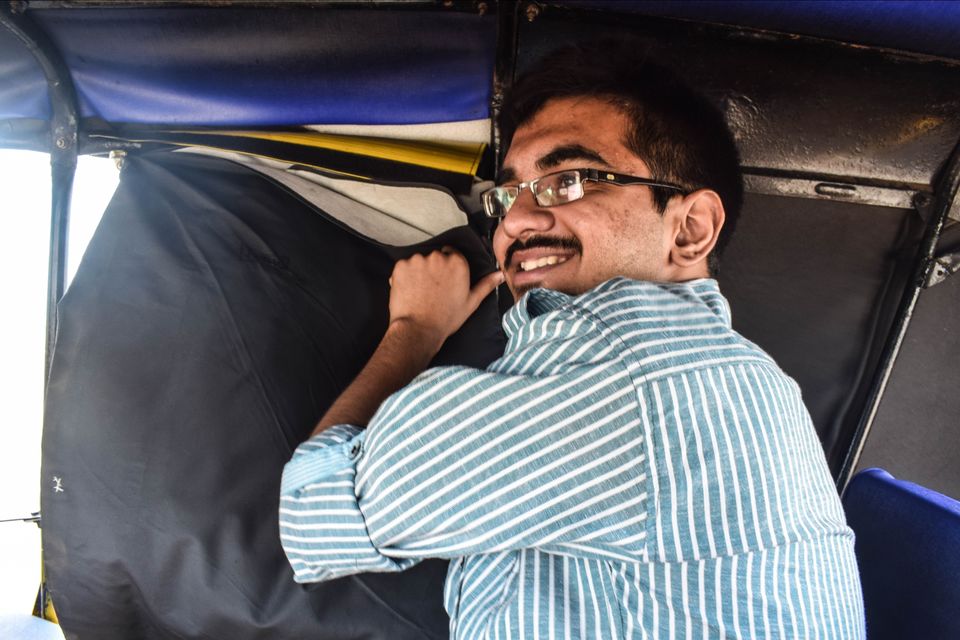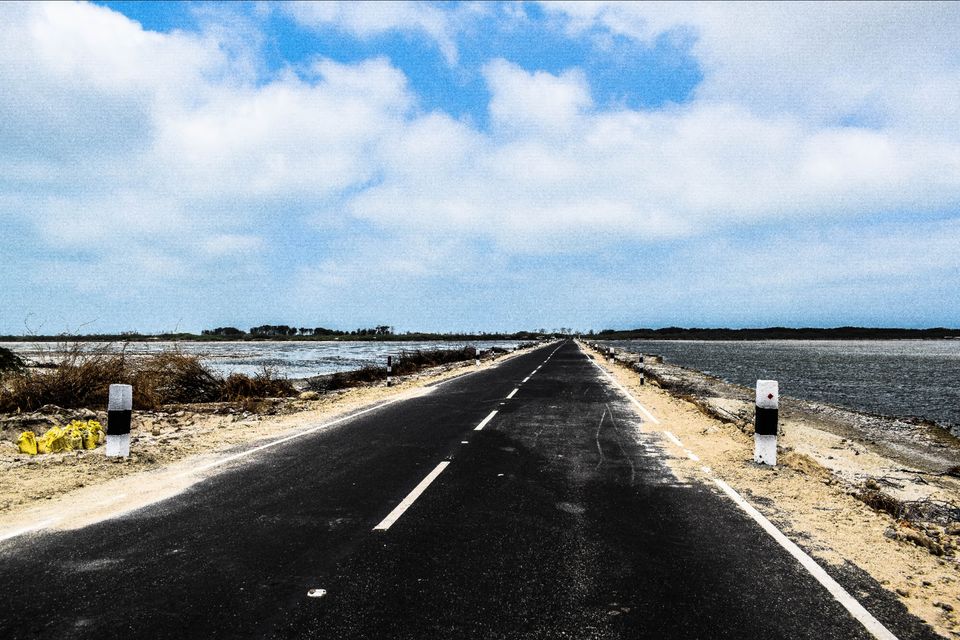 We reached Kanyakumari around 4:00 AM. This time we had booked a hotel (₹1740 with early checkin) so we went straight to the hotel. It was just 2 kms from the railway station and very near to the beach. The auto was asking for ₹100 for the ride to the hotel so we decided to walk.
We freshened up at the hotel and lied down for a bit and headed to the beach to watch the sunrise. And it was lovely! 🤩
After watching the sunrise, we came back to our hotel and decided to sleep for some time. We then woke up, had our breakfast and headed to the temple.
Since, it was too hot in the afternoon, and we had another day with us, we decided to just have our lunch and relax. In the evening, we walked to the beach and the Tri Sea Sangam. After which, we went to a Mahatma Gandhi Mandapam. We then walked towards the sunset point which is just a km from the Tri Sea Sangam. And again, we were in awe with the view.
We then walked back to our hotel, had our dinner and slept.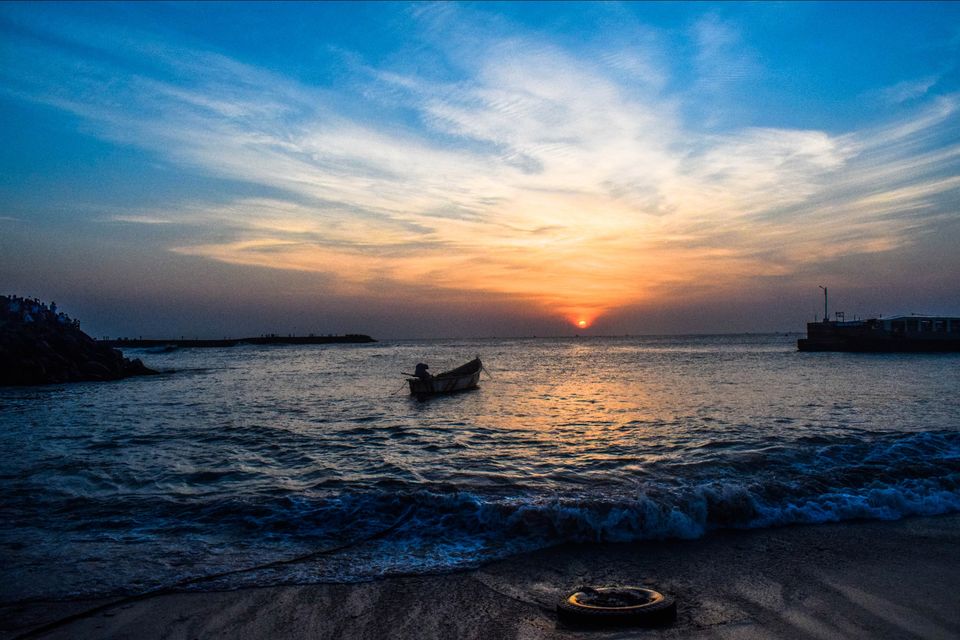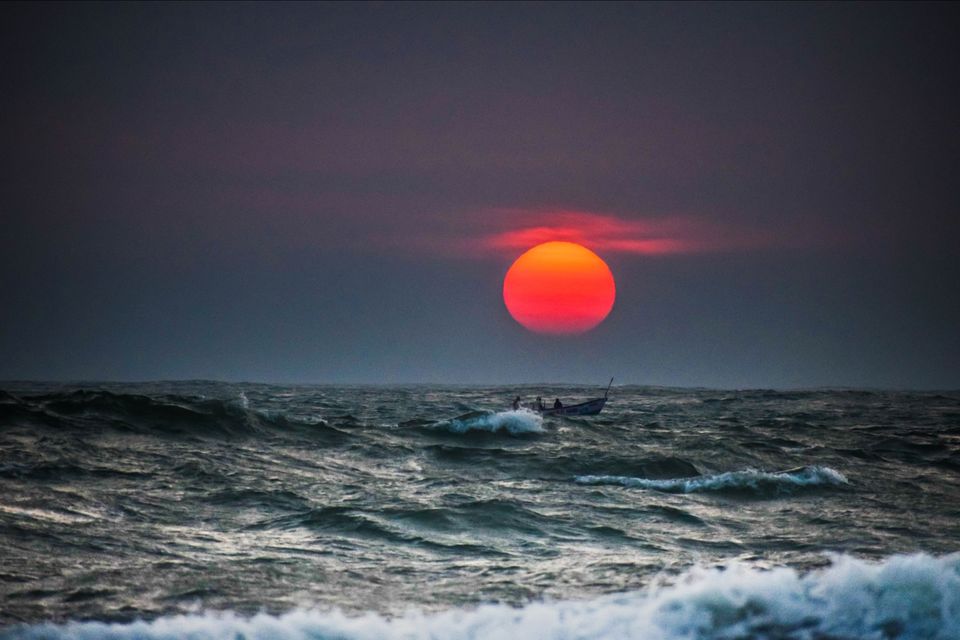 We woke up early and headed to the sunrise point again. We still had a few places to go to so we decided not to sleep today. We just got ready and headed to the Vivekananda Rock Memorial. We took a ferry (obvious). It costed us around ₹150/person both ways and a ₹10/person entry fee at the memorial. We spent some time there (around half an hour) and came back to our hotel. We then picked up our luggage and checked out.
We then walked to Our Lady of Ransom Church.
Then, we booked an auto (the only time we took an auto at Kanyakumari, if you notice) to the Vattakottai Fort (or the Circular Fort). That costed us ₹400 (thanks to the off season). The fort is quite small but the views from here were amazing.
Check out my photo blog of the trip!!
https://tripoto.page.link/62VE
The auto wallah dropped us at the Railway Station from where we took a passenger train to Nagercoil (20-30 mins.). Our train to Madurai was from Nagercoil. We went to the Naga Temple at Nagercoil but it was closed so we headed to a restaurant and had food and relaxed there, before heading back to the station by a local bus.
We boarded our train around 9 at night to Madurai. We had booked a sleeper ticket from Nagercoil to Madurai since it was just a 4 hours journey (₹170/person)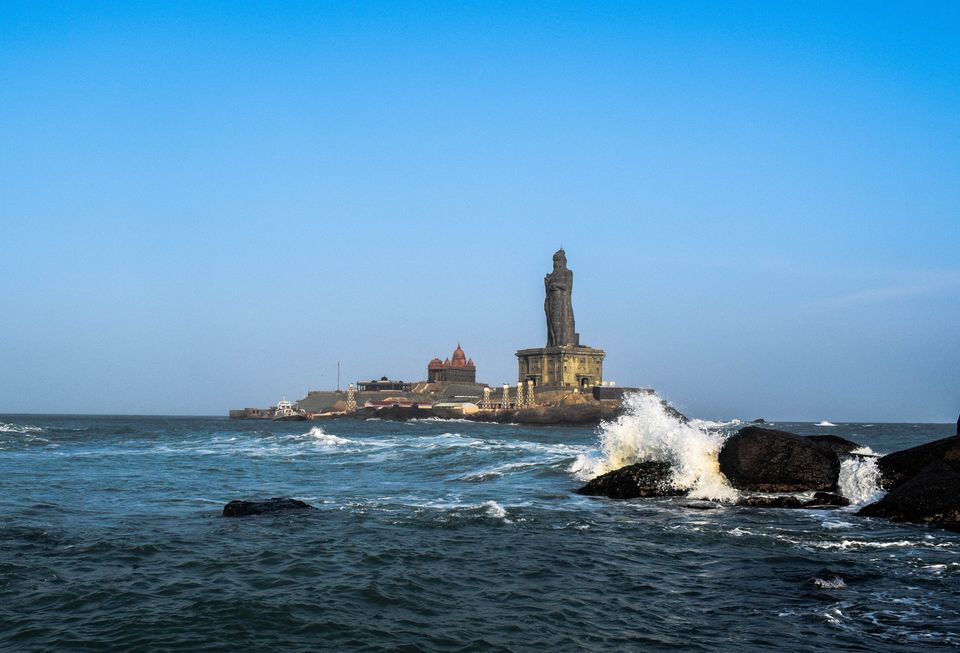 We reached Madurai around 1:30 AM. We hadn't book a hotel in Madurai as we were hoping to get a retiring room at the station itself. But all the retiring rooms were already booked. (If you have an onward train ticket from a station, you can book a retiring room at that station. It has all the basic amenities, including an AC, which is not bad for the cost. It is booked for 12 and 24 hours)
So, we headed out and found an auto (he found us) who helped us to get a room in a very very very basic hotel for ₹600 (for 2 people, non AC, 24 hours). It was nearby the railway station. But we were tired and sleepy so we slept as soon as we hit the bed. After waking up we walked towards the temple, stopping for breakfast in between. After visiting the temple, we went to the Mahatma Gandhi museum, which had very fascinating objects, from some of the letters he wrote, to the blood laden cloth he wore on the day he was killed. The auto took ₹100 from the railway station to the museum.
We then went to the palace by an Ola (yes, we forgot that we are in Madurai now and Ola is available there! 😅) But before going to the palace we decided to go to a church nearby.
The palace was nice. Can do with some better maintenance. We watched the light and sound show there which was horrible. We then came out and had a JIGARTHANDA (₹100/glass, the shopkeeper gave us the special one). You need to try it. It was amazing. And then we headed back to the market since we had an hour and a half before our train back.
We had our dinner after picking up our luggage from the room and walking around the market.
And then we boarded our train back.
It was an amazing journey. You can cut the cost and a day inthis trip by not booking a hotel in Kanyakumari. You could instead visit all the places in one day. It would be a little hectic but you'll save money and time.
Note: Always try traveling at night especially if you are backpacking. It saves your money as you don't have to stay in hotels overnight and it helps you to travel the city more.
Photo blog: https://tripoto.page.link/62VE