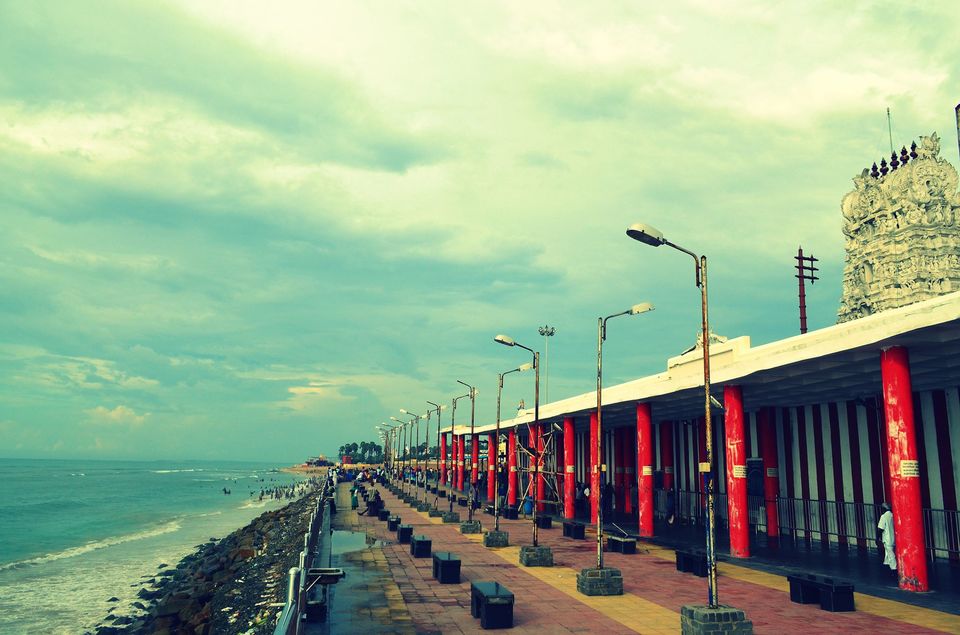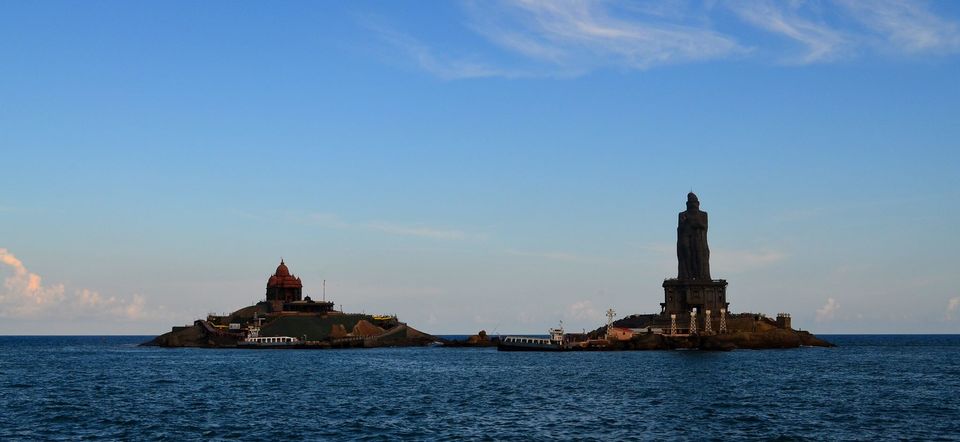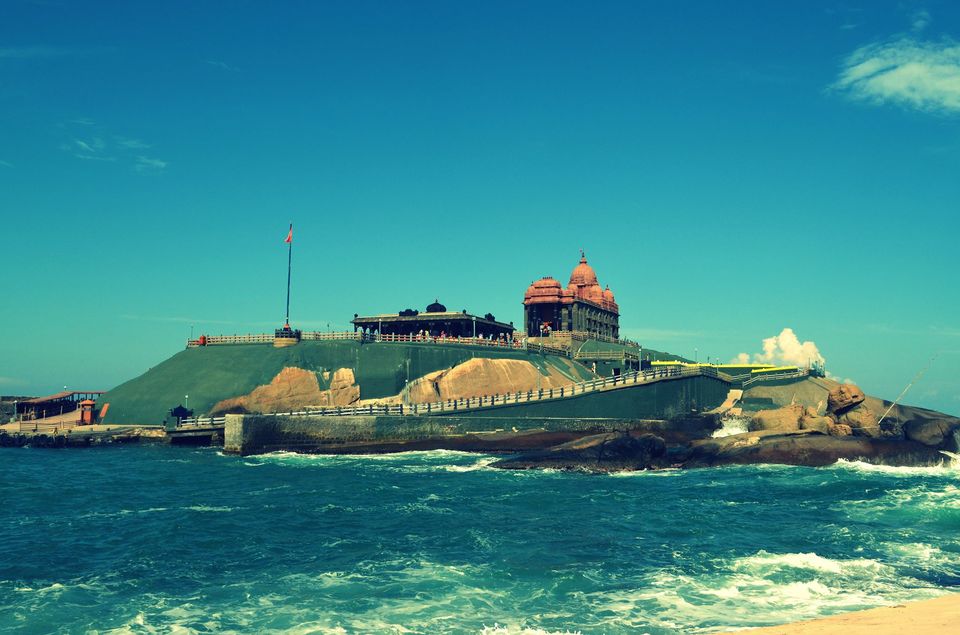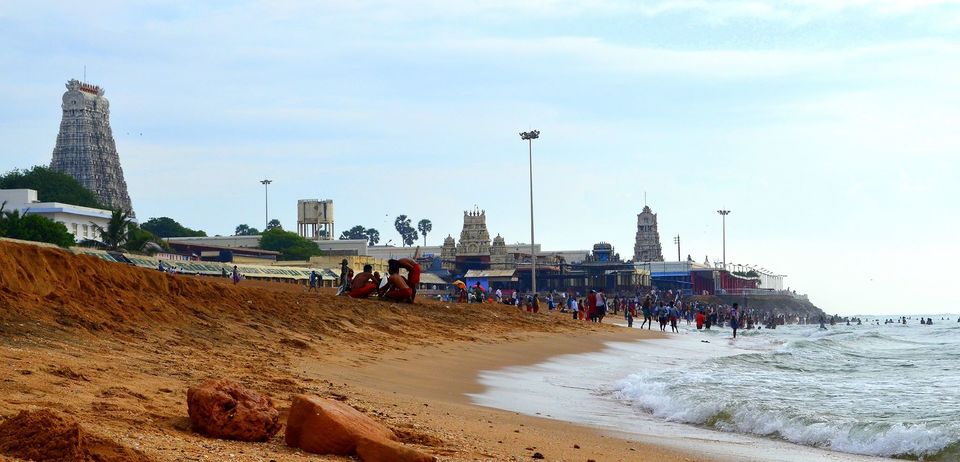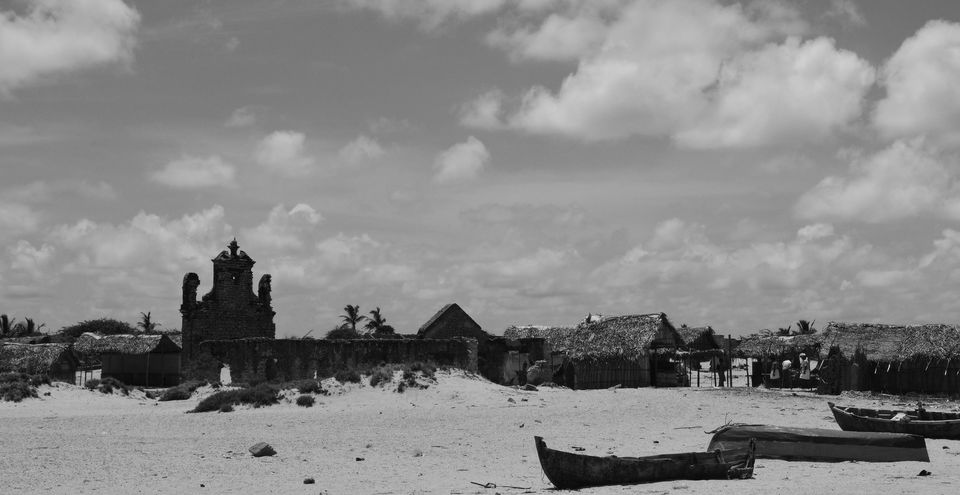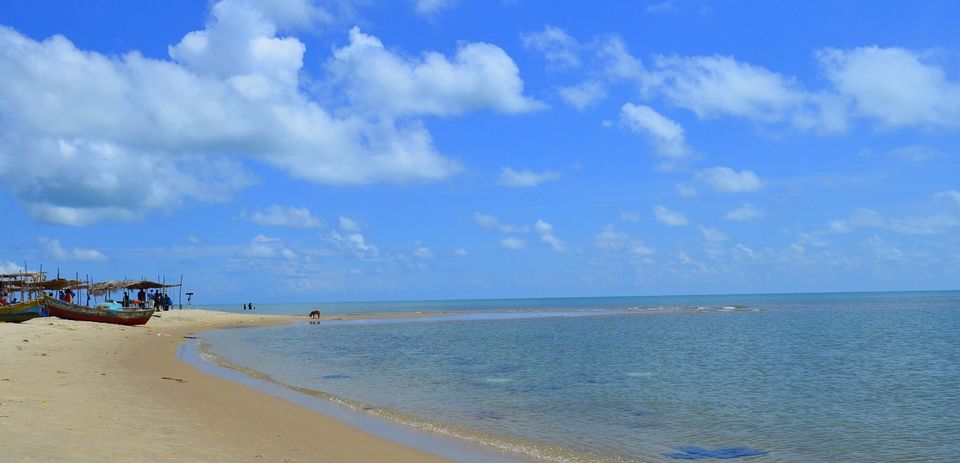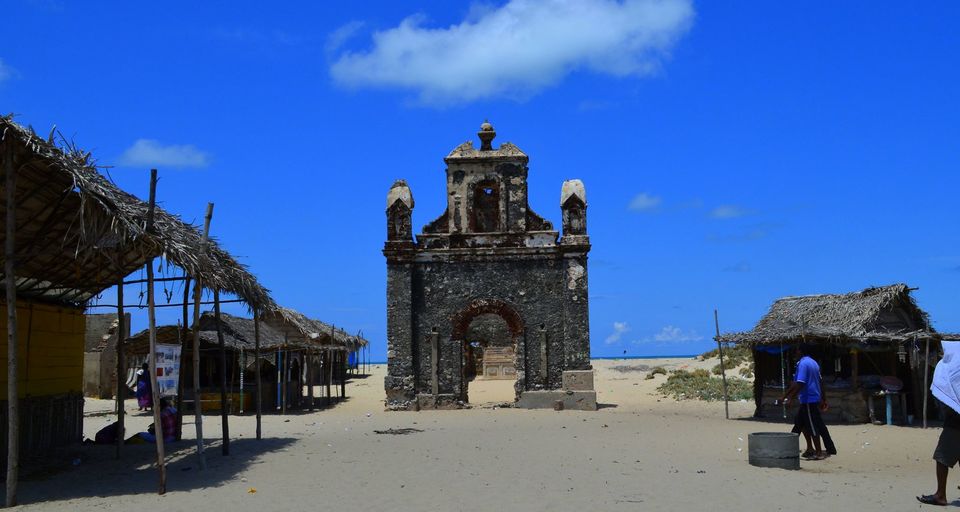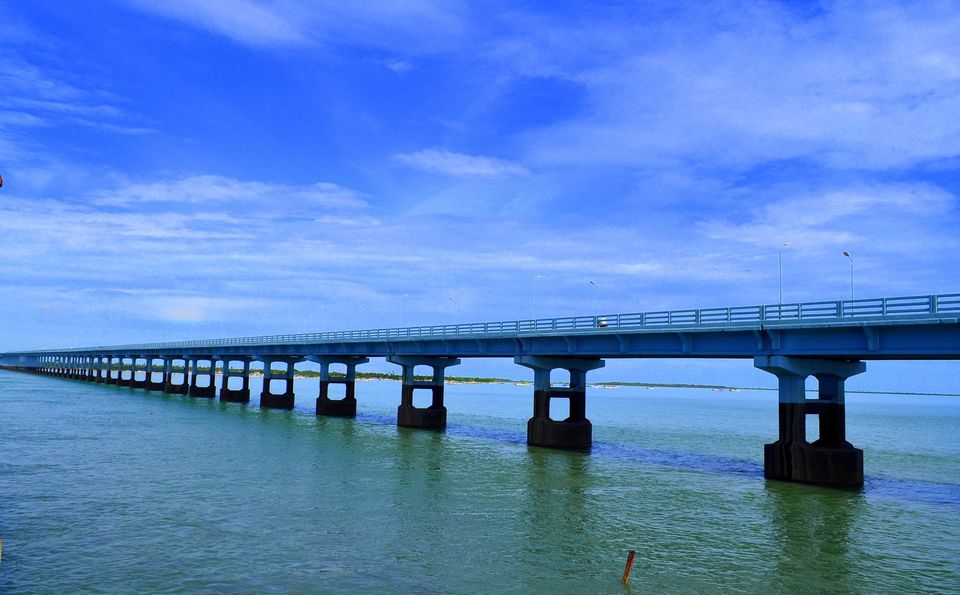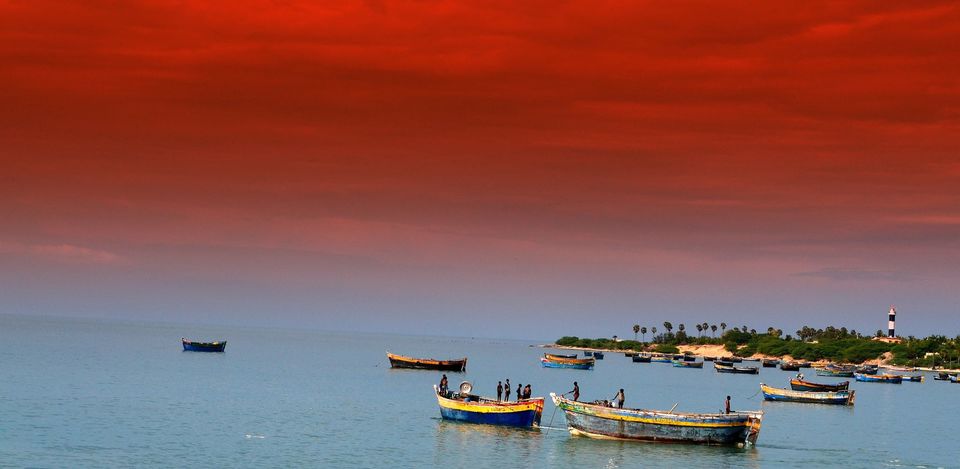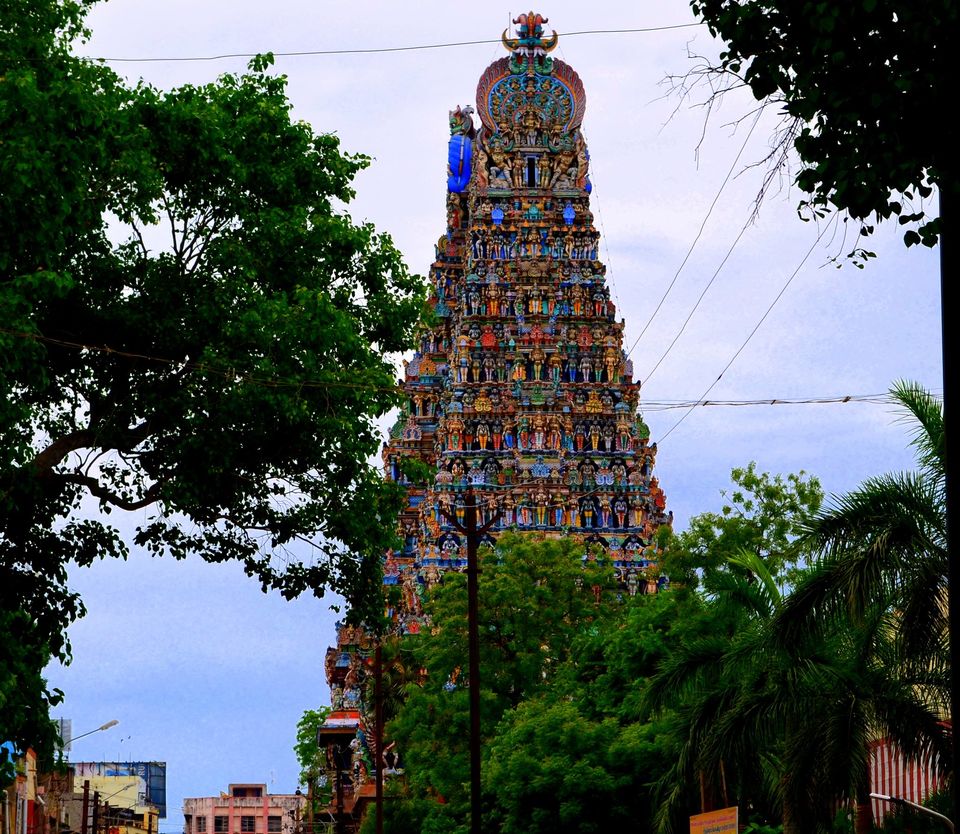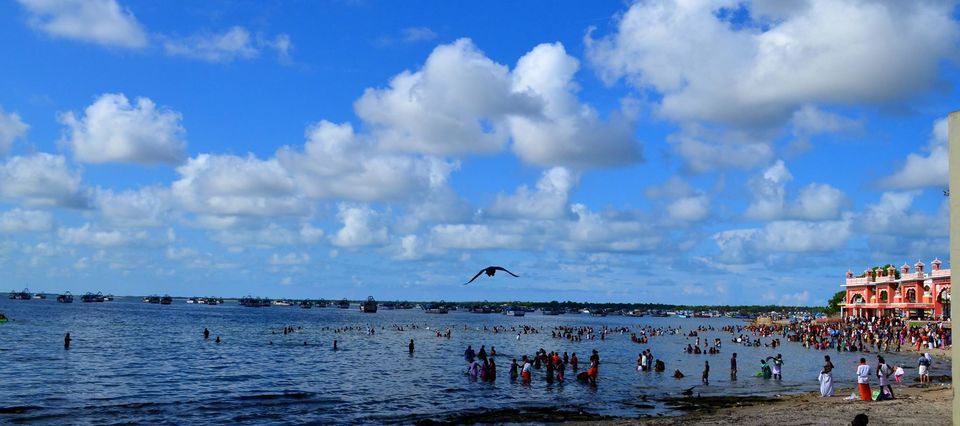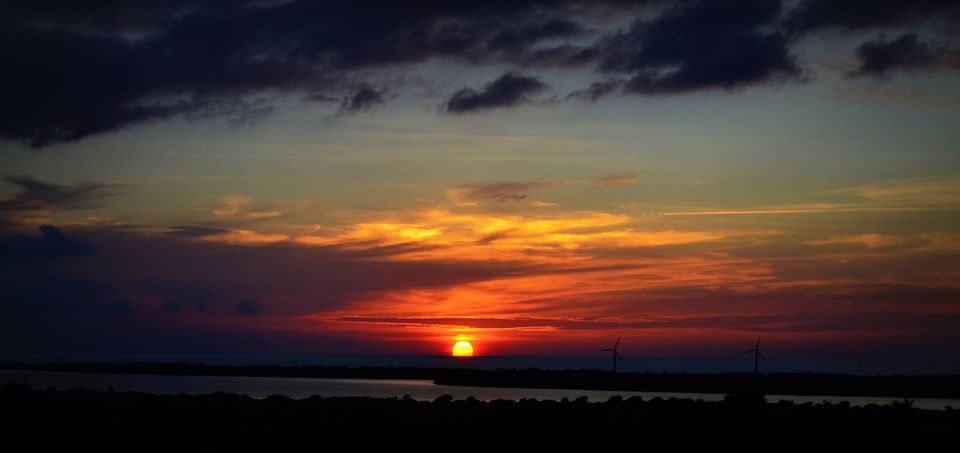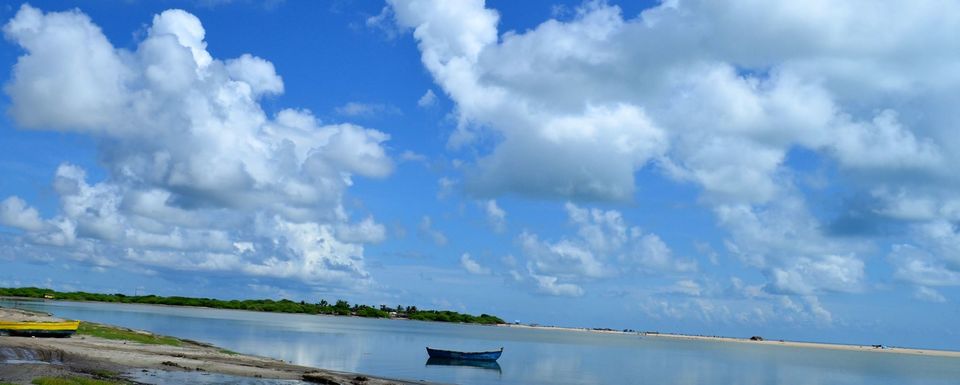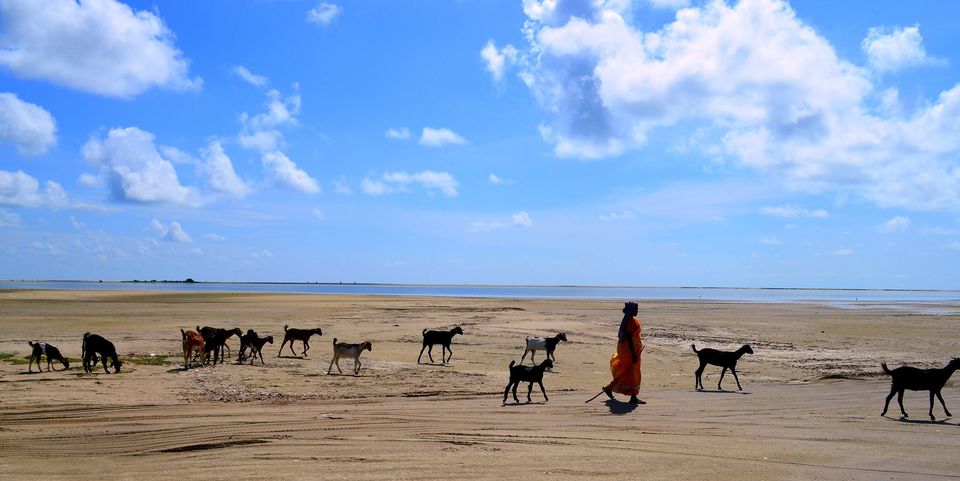 Solo Traversal of Tamil Nadu- Part I
*************************************************************************
Key Points of this trip:
Type: Solo
Starting city: Bangalore.
Places covered: Madurai,Rameshwaram,Dhanushkodi,Tiruchendur and Kanyakumari.
Transportation type: Public
Number of Days: 4 days
Month of Travel: April
Temperature of the places: Bearably Hot
Languages required: I managed with Hindi and English.
**************************************************************************
Loosing yourself and finding yourself, talking to yourself and explaining to yourself, living in yourself and believing in yourself, this is what a solo trip means to me. There's nothing more enduring than the tranquility of travelling. And travelling solo is the possibly best thing I can ever think of.
This time, I chose different parts of Tamil Nadu. Madurai, Rameshwaram, Dhanushkodi, Tiruchendur and Kanyakumari. I am keen in ancient architectures, heritages, cultural junctions and so cordially to places with history.
Bangalore, Madurai, Rameshwaram, Dhanushkodi, Tiruchendur, Kanyakumari.
Day 1. From Bangalore we've both Railways and Roadways to reach Madurai. I preferred going by Bus. Booked a ticket from redbus for KPN travels. The bus was scheduled to leave from Madiwala at 10:30 PM. From 9 O'clock it started raining, raining cats and dogs. Thus, the bus departed 1.5 hours late. So, I started my journey with rain and storm at midnight from Bangalore.
Day 2. I reached Madurai, Periyar bus terminus at 6:00 AM. Hired an auto-rickshaw for Meenakshi temple. In and around the temple you have many Hotels. I just wanted to get fresh and leave for temple. However, they were not ready for renting any room for couple of hours, so I had to book a room for all day. I left for the temple sooner I could make. As I stepped out my hotel, the manager at hotel said me that I am not allowed to get into the temple in shorts. I had no idea of any such rule, never encountered any so far in my life. Anyway, abiding what the local folk said, I returned to my room, changed and left for temple. The temple has four gigantic entrance cum exit gates. I entered though the one I found nearest to my Hotel. They don't allow you with DSLR, so I submitted at the entrance. The temple is beautiful equally from inside and outside. It was such a serene moments inside the temple. I sat there for almost 2 hours, roaming inside the huge temple. You can spend whole day sitting there, such a place it is. But I was in dearth of time so left the premise. I asked people while walking back to hotel about the possible mode of communications one could take for Rameshwaram. Bus, Passenger Train, etc. they said but no one could help me with the time of departure. I checked out of hotel and walked to Railway station, inquired and found that there's a passenger train leaving at 12:30 PM. I got the ticket and went out for eating. Well, it's a general passenger train where we've no concept of seat reservation. It follows REFHAGS Algorithm: Reach Early, Fight Hard And Grab Seat. Knowing the REFHAGS algorithm from previous travel experiences I reached the platform much early, also managed my favorite window side single seat.
One of the best journeys began as the train ran past the platform, gradually moving away from the city, the last whistle fading away, the green flag of the engine guard flapping before he seized it in his hands and freed the train to head for its destination. People inside the compartments still arranging their luggage under the seats, and talking every language I don't understand. I was carefully lost and loved it.
Through the endless fields, tiny stations, interesting chit-chats, muster of peacocks wandering on adjacent fields, mighty Pamban Bridge and the spellbinding scenery alongside the railway track, the train reached the destination, Rameshwaram at 4:30 PM.
I had book my stay in Rameshwaram, so just called that guy and he picked me. I checked in hotel at walking distance from the Main Ramanathaswamy Temple. I just dropped my bag, took bath, and walked out with my DSLR. It was almost sunset time. I hired an auto and went to Gandamadana Parvatham, one of the visiting places in my list. It was a small hill but with beautiful view. Took some shots of Sunset and sat there watching the sun hide under the horizon. Return to the temple ghat and sat there under faint light of distant Street lamps, facing the endless sea, feeling the strong breeze through my hair, amidst shrill sound of hawkers nearby selling some regional snacks under the light of kerosene lamps. After a while, I took a long walk past the main bathing ghat and temple. Talked to a travel agency about the bus availability and timings for Dhanushkodi and Tiruchendur from rameshwaram. Had dinner in the market and returned to my hotel.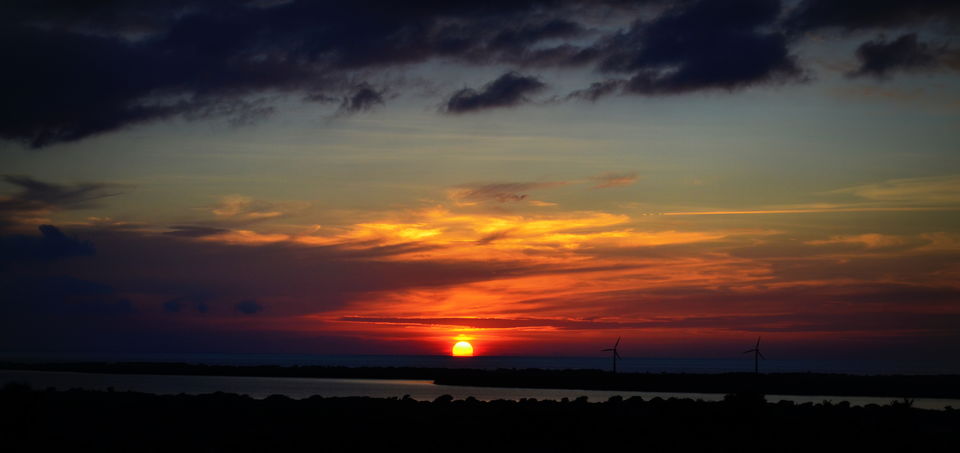 Day 3. By 6:00 AM I reached the ghat, took bath in the sea and entered the temple (that's how we need to do, they say). There are 21 agnitheertham (well) inside the temple in which you need to take bath or at least sprinkle the water of all holy wells after taking bath in the sea. The queue for getting the ticket for agniteertham was too long, at least 200 people ahead of me. So, I didn't take the ticket and entered in the temple, took the holy bath from wells where probability of getting caught for not having ticket was less, I wasn't conscious enough for all the wells anyway. Now, according to the rule of temple you are not allowed for deity darshan in wet clothes, so before you queue for dharshan you need to be in dry and fresh attire. Yet again dearth of time compelled me to break the rule. I toweled myself dry and finished the darshan in wet clothes . Returned hotel and left for bus stop immediately post changing. Bus stop is near the bathing Ghat of the sea. My next destination was Dhanushkodi. From the stop, bus leaves for dhanushkodi every 30 minutes. I boarded at 7:35 AM. The distance of 19 Km was covered in 45 minutes. In that 19 KM, half of the way is inhabited and the remaining half is utterly beautiful. Endless backwater on either side of the boulevard is breath taking. From the place where bus drops you, you need to board shared tempo or jeep which would drive you through the backwater, and over complete sand and sea to reach the final spot named Adam's bridge, travelling past the old village of Dhanushkodi which was washed away in tsunami.
That place is ineffable. The beauty of that place can never be strung in any sentence and any lexical. A place where Blue Ocean eats away the ground from either side and eventually meets. One side was the violent Indian Ocean and the other side sober Bay of Bengal. It's perhaps the only place where, while having your feet in Bay of Bengal you can hear the roar of Indian Ocean. It was completely mesmerizing. As I said earlier, it is ineffable. The tempo would wait for around 30 minutes and make the return journey. You can also give a miss to the tempo that carries you and return in some other tempo. Obviously, u needa pay to both. While returning it stops at the old Dhanushkodi village. The ruins and remnants of once a civilized place speaks thousands stories. The broken church, semi-demolished railway station, schools etc. Eventually the tempo drops you to the bus stop from where we get bus for rameshwaram every 30 minutes. I returned to hotel by 1:00 PM.
I had two options: to stay back in rameshwaram for the day or travel to tiruchendur. There is no direct bus to kanyakumari as and when you require. It runs on evening only. So going to kanyakumari was out of options. I thought of travelling rest of the day and reached to bus stop from where all the buses for Madurai, kanyakumari, nagarcoil, etc leaves. At 2:30 PM bus left Rameshwarm for Tiruchendur. You have very few buses directly to tiruchendur.
I had two options: to stay back in rameshwaram for the day or travel to tiruchendur. There is no direct bus to kanyakumari as and when you require. It runs on evening only. So going to kanyakumari was out of options. I thought of travelling rest of the day and reached to bus stop from where all the buses for Madurai, kanyakumari, nagarcoil, etc leaves. At 2:30 PM bus left Rameshwarm for Tiruchendur. You have very few buses directly to tiruchendur. Tiruchendur is around 220 KM from rameshwaram by roadways, mostly state highway. It is famous for seashore temple of lord murugan. Ideally, I anticipated to reach Tiruchendur by 7 PM but I reached by 9:30 PM. Nevertheless, the journey was beautiful. Found a hotel near the temple and checked in (ample of hotels available.) Got fresh and went out on stroll towards temple. On the shore hundreds of people were sitting, sipping tea and enjoying. Such a beautiful place it was. Sitting on the seashore next to a beautiful temple, watching the half moon and hundreds of stars in the sky and hundreds of moon dancing on every wave of the Ocean, couldn't ask for more. Once in a while, the waves would be strong enough to sprinkle its resources over you and bring you back to this world. All my exhausted body seems to recover breath by breath. By 11:00 the temple guard gives a whistle, I was trying to decipher the signal of whistle form the guard then noticed an exodus. That is the time post which they don't allow wandering on seashore. I returned to my hotel and retired to bed.
Day 4: I got up early, got ready and hit the street for my last day of this trip. I headed straight towards temple, Thiruchendur Murugan Temple with my Nikon D5100. There is an entrance made almost 350- 400 meters away from the main temple, opening towards the main street. The entrance is a gigantic gate made up of concrete and painted with God and goddess images. From the main entrance till the temple, alongside the street peoples keep the shop.
Shop selling different regional sweets, toys , holy threads that we tie on our wrist, laminated photograph of lord Murugan in various sizes, cheap t-shirts bearing images of different gods, Indian cricket captain Dhoni, salman Khan, Saniya Mirza, etc. sought to be taken as souvenir by the visitors. Walking past all those amazingly arranged shops and broken English speaking and greatly cooperative keepers I reached the temple. The morning sun rays were hesitatingly piercing the clouds to reach the perennial and an infinite sea spreading until the horizon and to brighten up the marvelous architecture that stood giant on the seashore.
That morning you will wish to never grow old into day and remain as it is. I took lots of snaps and kept walking the shore until the crowd gradually turned sparse and temple looked away. Hundreds of people were bathing in the sea and handful of professional divers, diving in iteration seeking for some sea shells which they sell to the tourists. I finally queued myself for the darshan of Lord Murugan. By the protocol of temple, I had to give my DSLR and t-shirt at the security check. Here, Men are not allowed to enter the temple wearing anything on the upper torso. Well, post dharshan and an easy walk in the area I entered a place for breakfast, had one of the best dosha of my life. After that I retreated to my hotel, picked my bag and headed towards bus stand. From the temple area Bus stand is around 2.5 KM. My next and last stop is kanyakumari. I did not get a direct bus from Tiruchendur to Kanyakumari.
However, the bus conductor said that either I can go to Nagarcoil or Kavalkinaru via Tirunelveli and take another bus to kanyakumari from either of the place. My basic algorithm said to board the bus whichever leaves sooner. Kavalkinaru is a place from where you can take bus to Kanyakumari and it is just 20 KM away. However, the frequency of buses is too low. On the other hand, you can go further from Kavalkinaru to Nagarcoil and take bus from there to Kanyakumari, it's 40 KM distance but buses are frequently available. I don't know why but the bus conductor asked me to get down at Kavalkinaru.
I walked to the bus stop from where the bus of Kanyakumari would leave. I talked to the students waiting at the bus stop and they said it's the time for the bus. So, I'd to wait for around 30 minutes for the bus and it dropped me directly at the spot, Kanyakumari. Straight away I queued myself for the ticket for Cruise that will take you to VivekaNand Rock and then to Thiruvalluvar statue. Soon I was at Viveka Nanda Rock. Such a serene place amidst the three largest water bodies present on earth. The view is spellbinding. Mesmerizing. The distinct "Triveni Sangam" will catch your eye and leave never. The confluence of Indian Ocean, Bay of Bengal and Arabian Sea. My solitary heart was accompanied by thousand thoughts and besieged in the abundant beauty of nature. I stayed for 4 hours at both these places and then returned to the shore in returning cruise. Paid darshan to Kanyakumari temple, called Bhagvathi Amman Temple. And boarded a bus for Nagarcoil Railway Station from where I had my returning reservation for Bangalore.