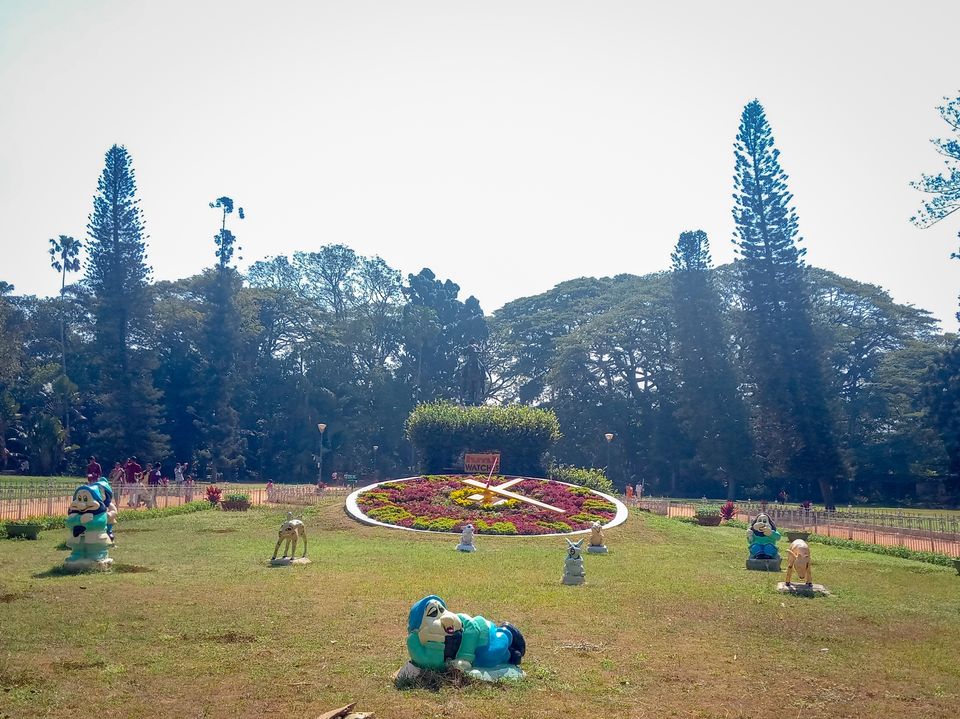 Covering an area of nearly 240 acres, Lalbagh is a beautiful garden in Bangalore having plethora of tall and old trees spreading out their branches, colourful flowers , a lake and a glasshouse.
The fascinating and well curated elements pose a striking beauty to adore, given the vast geographical area. It would take a whole day to cover all the books and corners of the park hiding little gems of colourful bushes and photography spots.
The is a quite 'down-to-earth' grass clock, and many old trees that proudly show their senescence by their thick brown trunks.
The whole garden has a very welcoming atmosphere and I, personally feel that it's the best place to pen down your thoughts, create a new art or feel grateful for your existence. I recommend you to visit this enchanting garden during morning hours to enjoy the warm rays of the sun along with the chirping songs of birds.
(Also check the original blog post at- https://theglobetrottersush.wordpress.com/2019/01/10/bangalore-travel-guide-top-8-things-to-do/ )
Here are some photos of the Lalbagh Botanical Garden in Bangalore for a virtual experience.