Throwbacks are astonishing as they take you back to moments you once cherished. Writing about travelogues is like reliving past you loved but left with sands of time.
I cannot fathom words to define my love for traveling. Its my poetry. Its where I bleed . Its me.I do not talk much about travelling because travelling is beyond explanation for me hence I write, despite the fact that my words do not do justice to the experience, I write I try.
Throwing myself back to the year of my family trip to Bangalore,mysore and ooty and the splendid memories I have of the phenomenal experience.
It was one frosty morning, we had boarded The Rajdhani Express from Hazrat Nizamuddin railway station at New Delhi, and the journey of straight 33 hours in duration had begun, my first Rajdhani experience was infact commendable. I remember it like it was yesterday.
REACHED BANGALORE
We reached Banglore quite early in the morning and the weather was as crisp as ever, breezy, pleasant and exuding.
After some unwinding, from the overnight train ride, at the hotel. We had planned to pay our visit to LalBagh Botanical Garden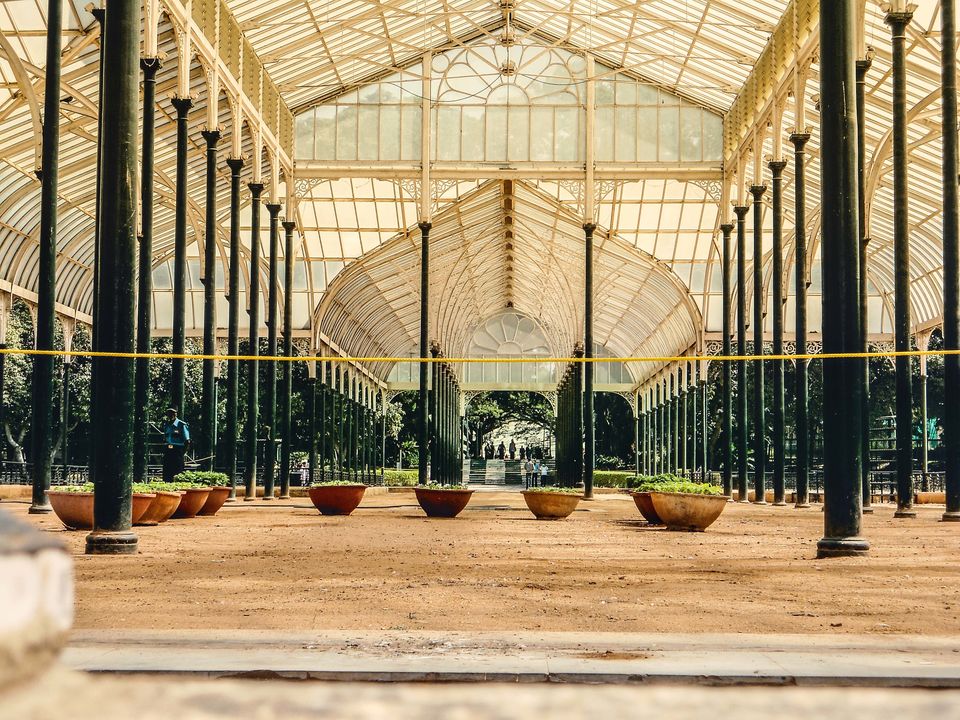 The Lalbagh Botanical Garden a piece of natural sanctity has this famous glass house which works as the centre stage for popular biannual flower shows. The aerial view of Glass House is like a jewel in a pendant, built in 1889 by Britishers it is in the centre of the botanical garden which was, back then a private garden stretching across an area of 40 acres of Hyder Ali , a ruler of old Mysore in 1760. This garden was later nurtured by Tipu Sultan followed by the British empire and is now under the custody of Directorate of Horticulture, Govt. of Karnataka. As beautiful as it was I just couldn't stop myself from thinking about my later visit to ooty . It left me anxious, I was restless with the thoughts of my escapade and my love for mountains fused a spark as I could feel butterflies in my stomach while thinking of it.
MYSORE : Pages from the past.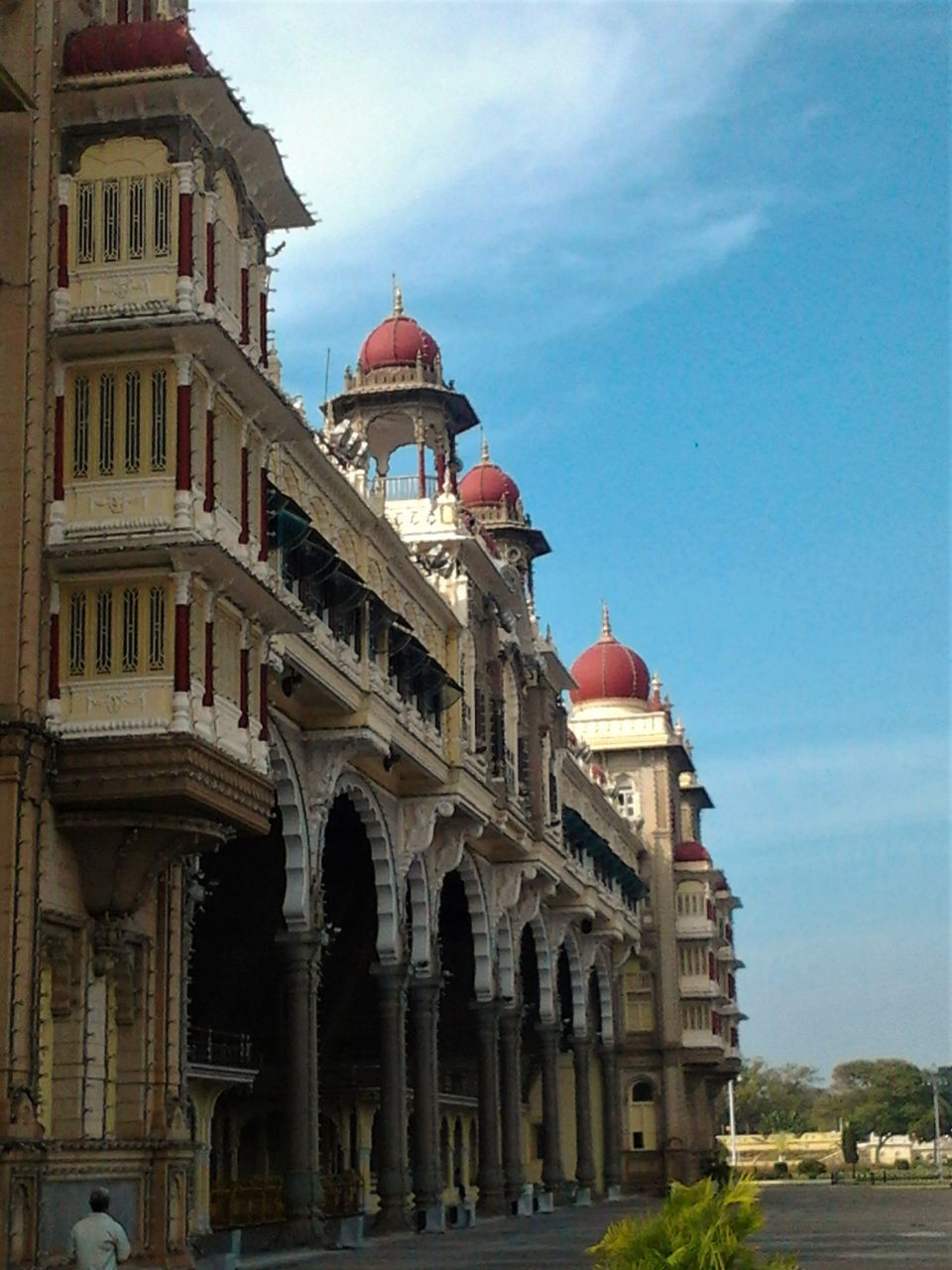 "Restless traveller's dream of roads that may lead them towards unending journey". It was a sleepless night, tossing and turning in bed but I was getting way too easy thinking like a backpacker. It was 11am, we had reached Mysore the next morning. Our main destination was Ooty but since my father loves architectural heritage, a trait we both share, we decided to explore some famous attractions of Mysore. Starting from Zoological park , which is a popular spot of any city, followed by the magnificent Mysore Palace which stands with it's glorious past.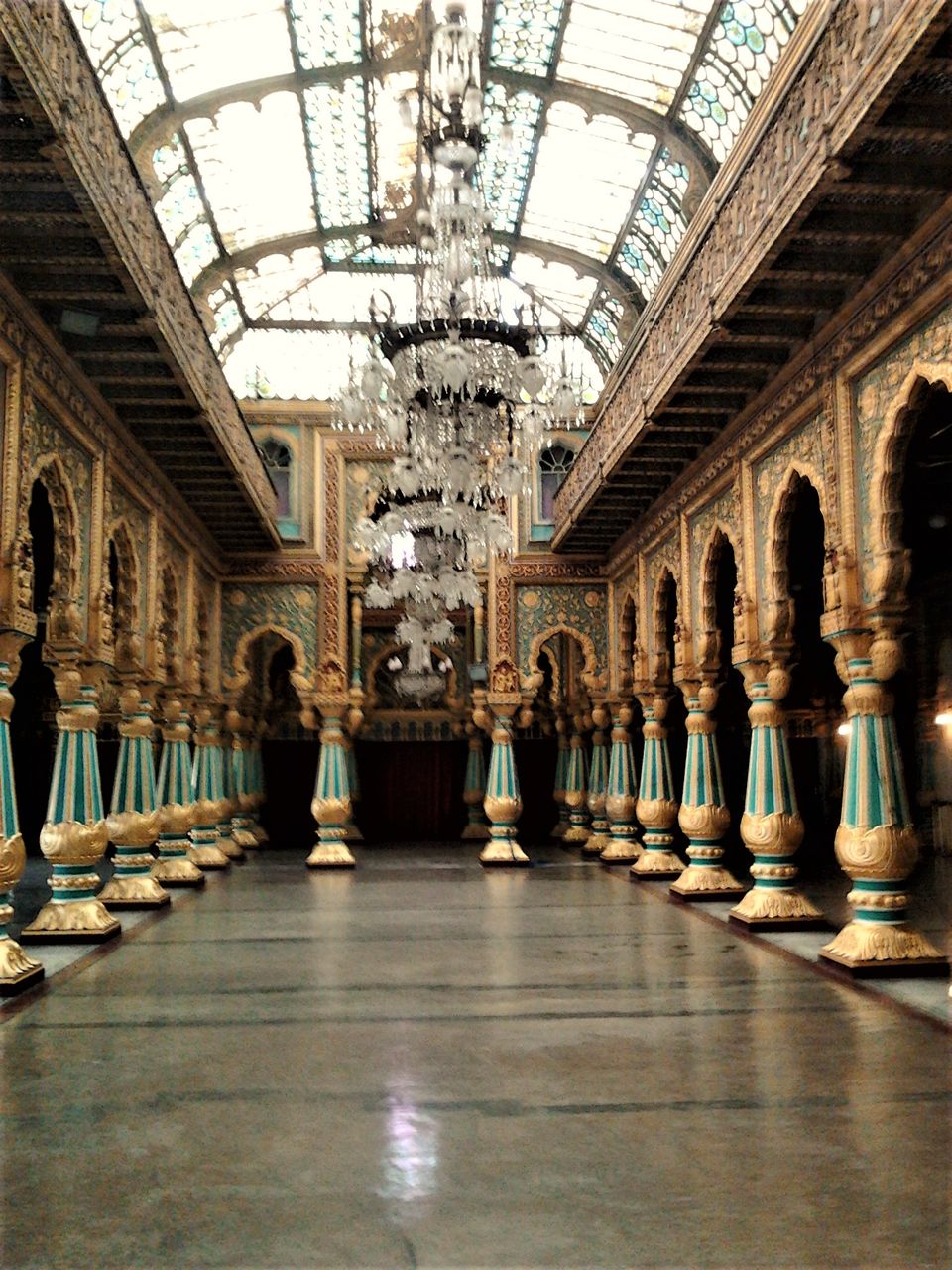 It was something like I had never seen before, adorned with lavishly built halls and courtrooms of utter significance, after all it was royalty of that time. After spending quite some time at Mysore Palace the rest of the evening was spent at Vrindavan Gardens, a glorious evening I must say. The fountains and complementing lights in arrays were an alluring vista.
DEPARTURE FOR OOTY
Later my thoughts at night summoned me with mountains calling. I woke up fresh, energetic and geared up for the outdoors of Ooty. Nilgiri Hills or the Blue Mountains lay across Ooty and the whole region is in between the western and the Eastern Ghats.
We travelled 125 km from Mysore to Ooty passing The Bandipur National Park, limited area under Bandipur Tiger reserve and what I witnessed left me awestruck, there was a massive retreat to wildlife lovers.
While the car was tearing the asphalt and our journey midway to ooty , the driver made it a point to bring to our notice that there was some hindrance 100 meters ahead of us. The cars were lined up and everyone peeped out with cameras flashing,capturing Parade of Wild Elephants having their daily share of food alongside the highway. So I must say it was a pleasant hindrance in our journey.
As its a famous saying that the "Call of the Wild has its Own Ringtone" , it was then that my heart raced to travel distances if I ever could. Be adventurous and explore the world which will be an everlasting learning experience, hence I have not held myself back ever since then.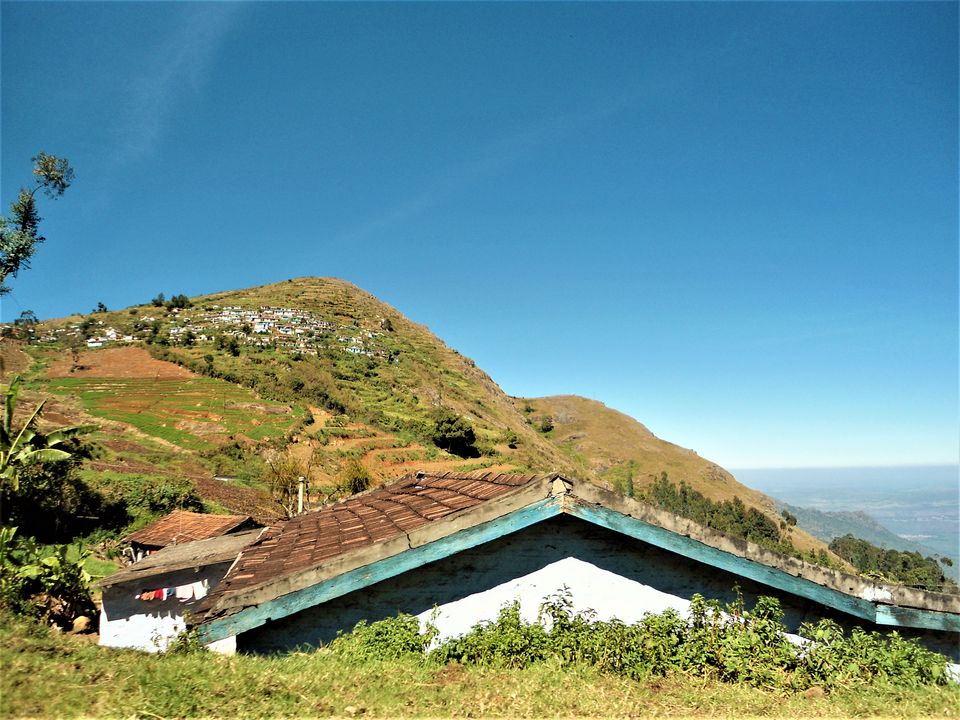 The quest to blue hills was unique,and the wind surfed through my hair like a beautiful lady had caressed my hair with utter love and nothing else, while I click few pictures of the panoramic view.
Our taxi entered the town, steer clearing away the houses, shops and street vendors behind as we reached the resort around 1 in noon. Nobody expected that they would be losing ourselves and that the fatigue will taking over by bidding goodbye. After having a sumptuous lunch at the resort , we left for next set of sheer pleasure of sightseeing and great escapes of the nilgiris.
Wenlock Downs 9th Mile shooting.
Extremely popular place that you will most certainly fall in love with. Like a green silk cloth spread across miles and miles. This stunning grassland discovered by british way back in late 1800s which resembles the quintessential Yorkshire Dales of the British Isles .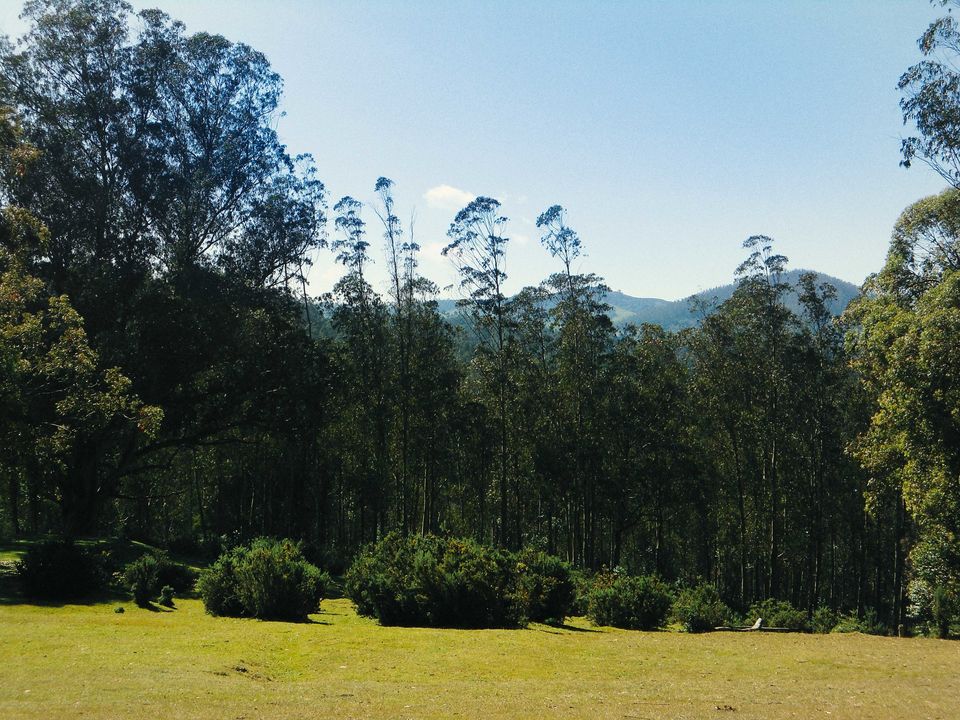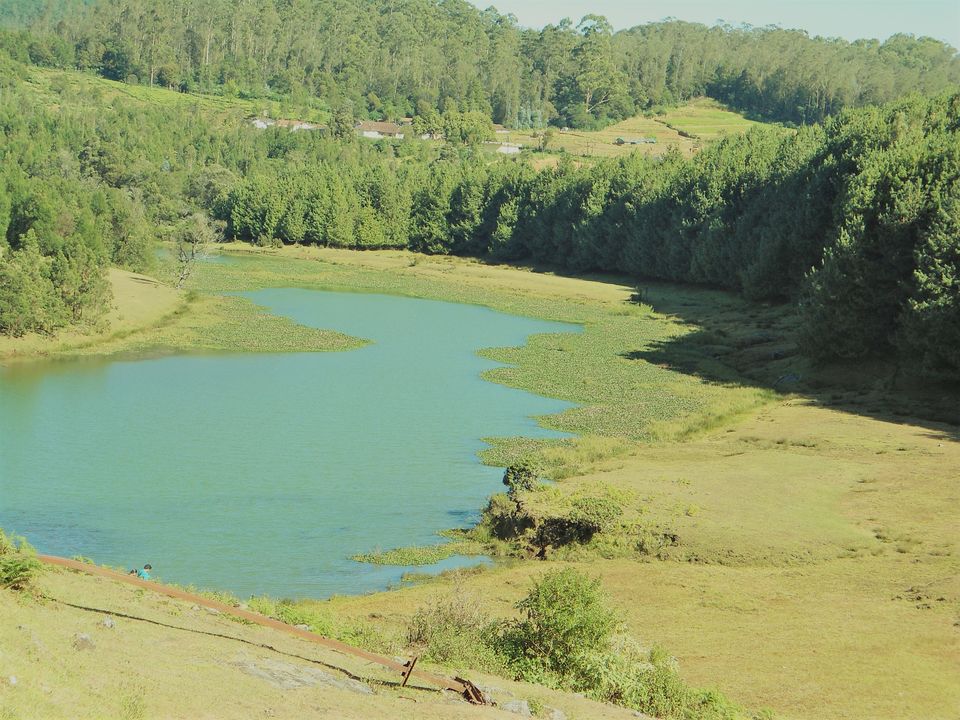 Coonoor
Ooty experiences temperature as low as -5 degrees, during January. Hence our nights were freezing as the temperature had literally dropped to 5 degrees.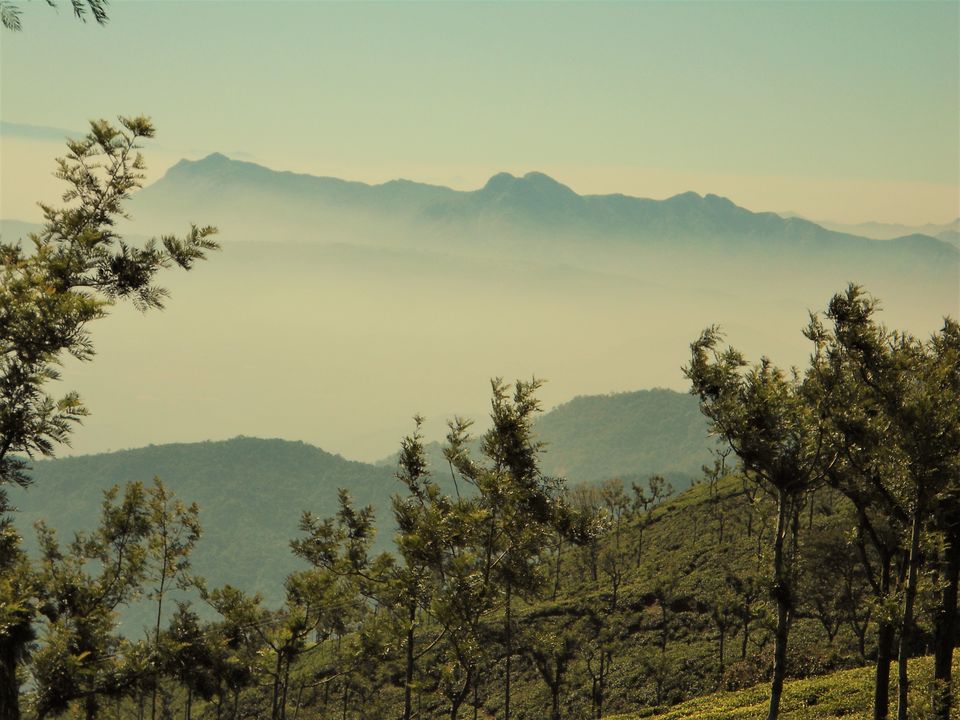 Although limited time withheld us to only visit the Golf Course a part of the grassland and the Kamaraj Dam nearby. This marvel of nature is a core attraction of Ooty and is highly famous because of the unparalleled view it offers.I felt like a nomad on the green grass like never before, in a distinct memory of introspection.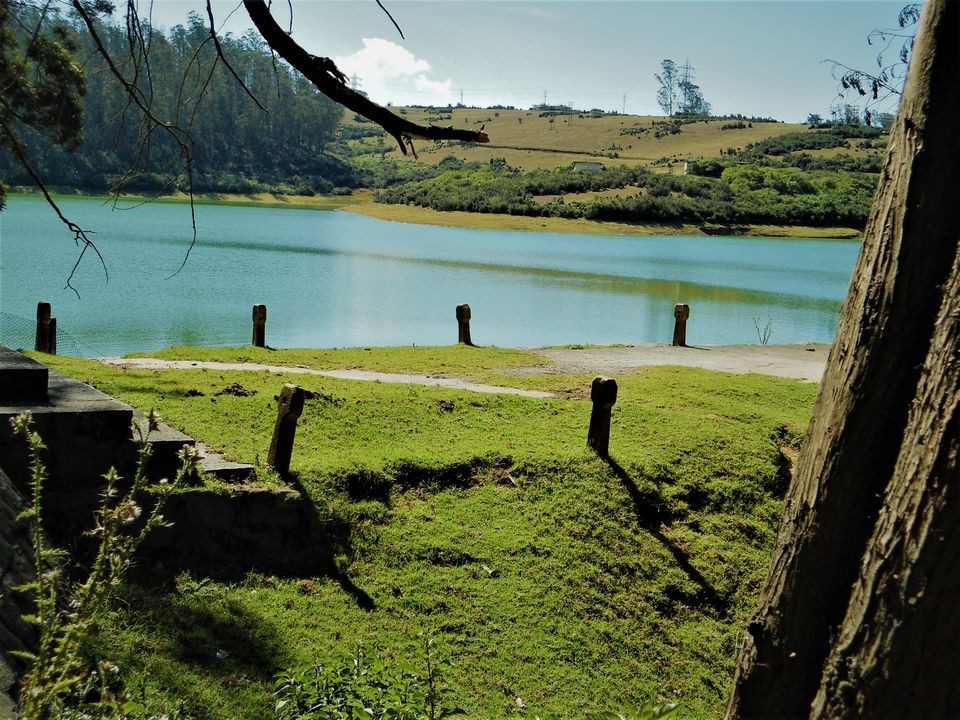 Since I was there with my family , I reconsidered my intent to trek or hike as it would not be an easy task for them, specially my parents. But one thing I know for sure that one day I will return to this, I will return and just meander in the vast expanses of this green spacious desert.I will be a wayfarer in those grasslands.
Walking down the memory lane , I remember the beautiful meadows and boulevards crossed by to reach this amazing place.My mood got uplifted and brightened as I saw water and green grasslands submerging into each other , and water perfectly flowing over rocks like soft feathers of dove.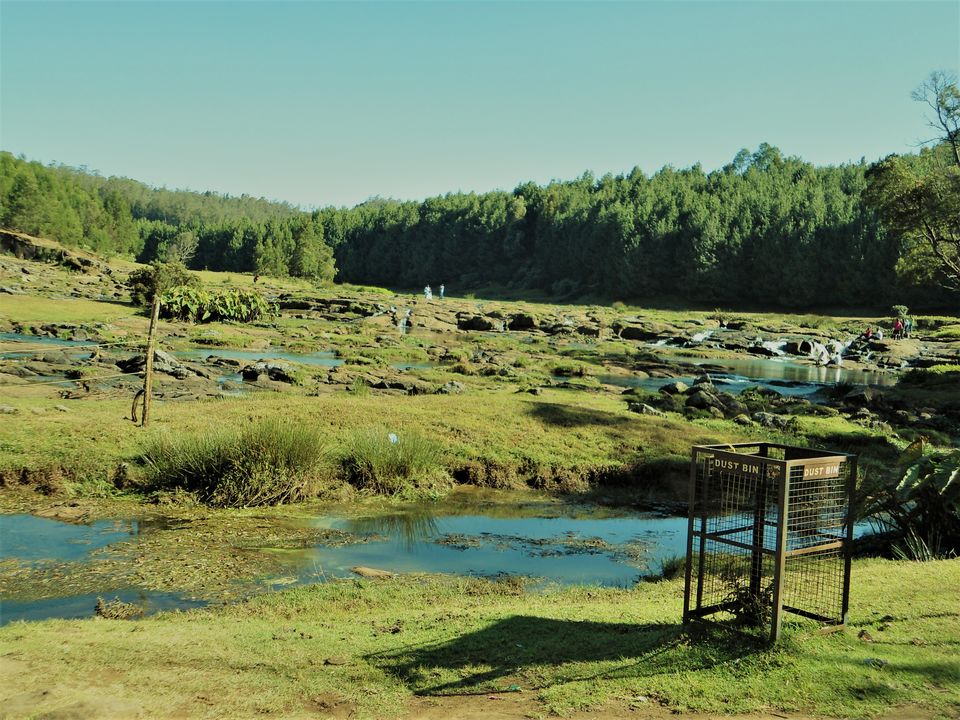 The fall was not as I expected.Water flowing through Pykara Lake and then flowing over wide area of rocks and falls from rock to rock in wide spacious setting of nature.
DodaBetta Peak & Tea Factory
Spending some time there we moved to Dodabetta Peak second highest of south India , and highest in nilgiris. The serene and the amount of beauty it held was worth watching.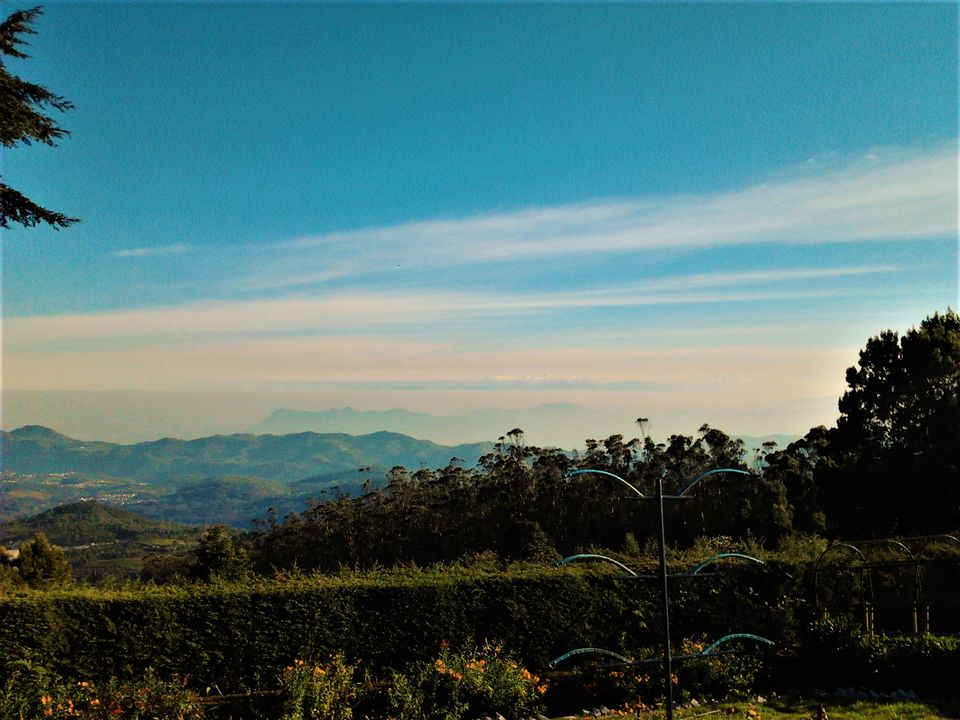 All eclipsed beneath my eyes .Nearby was Dodabetta Tea Museum and factory. I never knew what the tea leaves go through to become a final product, and witnessing the process was an informative, the tea I had relished at tea factory was the best I had in years.The gravity it had to cling your beverage thirst by a sip, in chilly weather was inseparable as a matter of fact, it's heaven for chai lovers.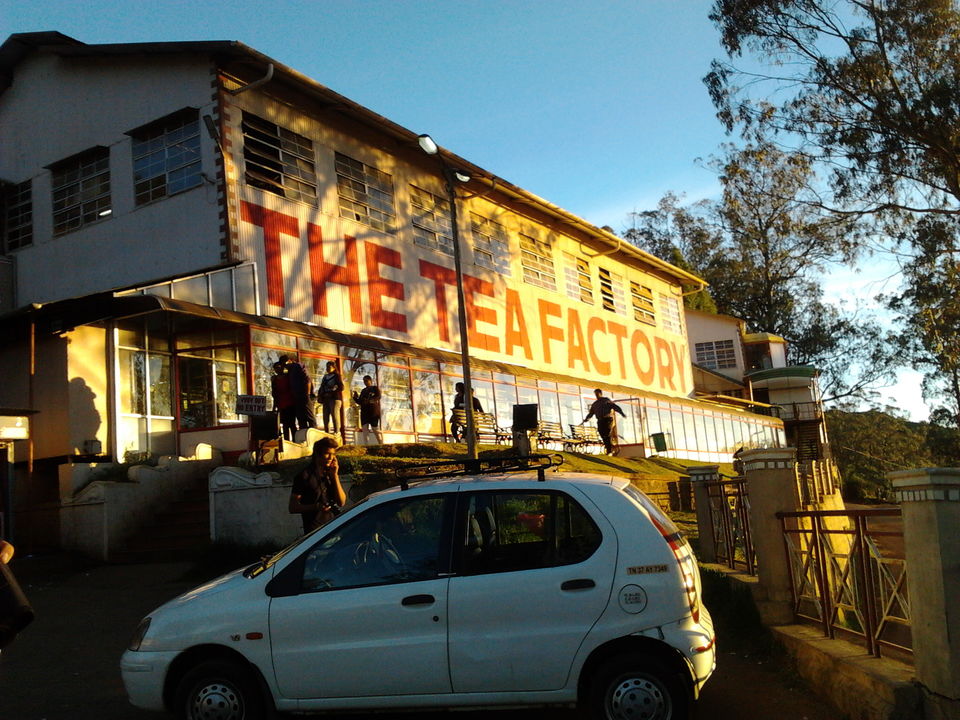 Trips like these, have you saying the same thing every morning, "such a beautiful day it is", and that is on repeat. We left early for coonoor that day and the beautiful tea estates. The mammoth hills beautifully landscaped with tea plantations looked symmetrical and vivid. Visited Dolphin nose point atop the mountains and relaxed looking at the lovely scenery the spot offered with a waterfall very far off across the deep valley. On returning back to the town. we visited botanical garden and few local shops for home made chocolates which are very famous.
The moment of regret in ooty was of not being able to take a ride off the Nilgiri Mountain train also not visiting a world heritage site nearby coonoor. But despite these regrets it is safe to say it was one the best trips of my life till date, and a dedicated trip to coonoor from ooty must always be on your bucket list.
The day was a wrap and we left for Bangalore the same day around 1 pm, right after having lunch .
The journey was long and my mind lost in the fractions of sights that held in my mind and eyes as I could not see anything before my eyes but only preoccupied with the visuals of the sites I visited. These few days had given me a new start for my life. The days I had spent wondering why people love travelling so much somehow now I could relate to them.The essence of this beautiful color is that it fills your soul with zeal and adds charm to your eyes.
Because I always say."
Frequent Searches Leading To This Page:-
things to do in gokulam mysore, mysore palace rooms, mysore palace raja, mysore palace raja name, mysore palace royal family, mysore palace review