It was 14 November s night when I left my ho e after coming back from office at 10pm I packed my bags with the stuff I felt necessary and what I have caught a local train. From Kanjurmarg to thane to reach at my friend's place @harshsingh who has Royal Enfield Himalayan It was my first experience as a pillion of course lot of thoughts in my mind it was my first time to go on trip to meet new people and of course long bike trip what I always dreamed of . Harsh and I both didn't get enough sleep so he told me to rest for 2hours till that and he made everything ready all gears helmet and Saddlee bags but it was not possible to sleep of course because of excitement . After all we left home at 2am at night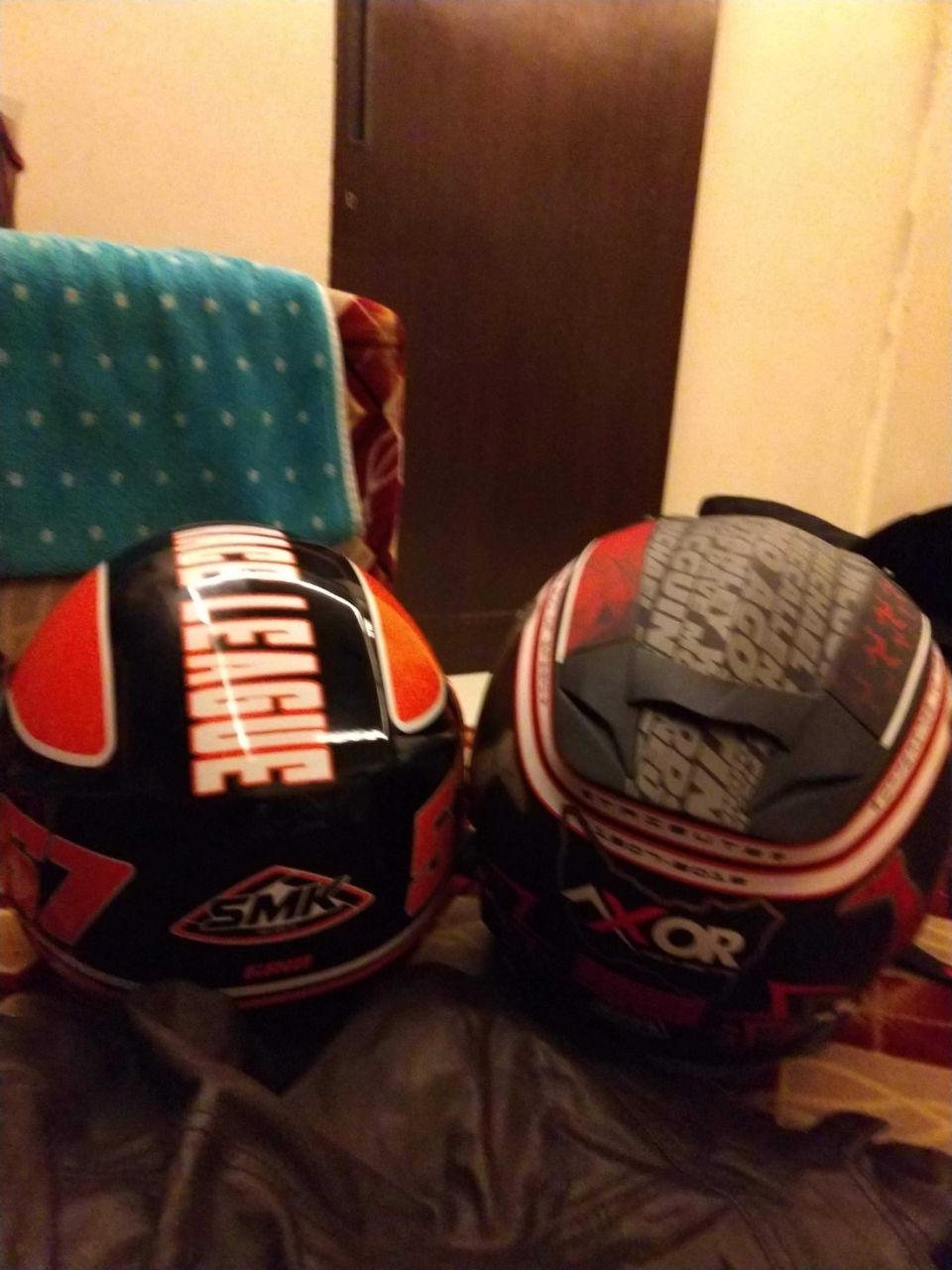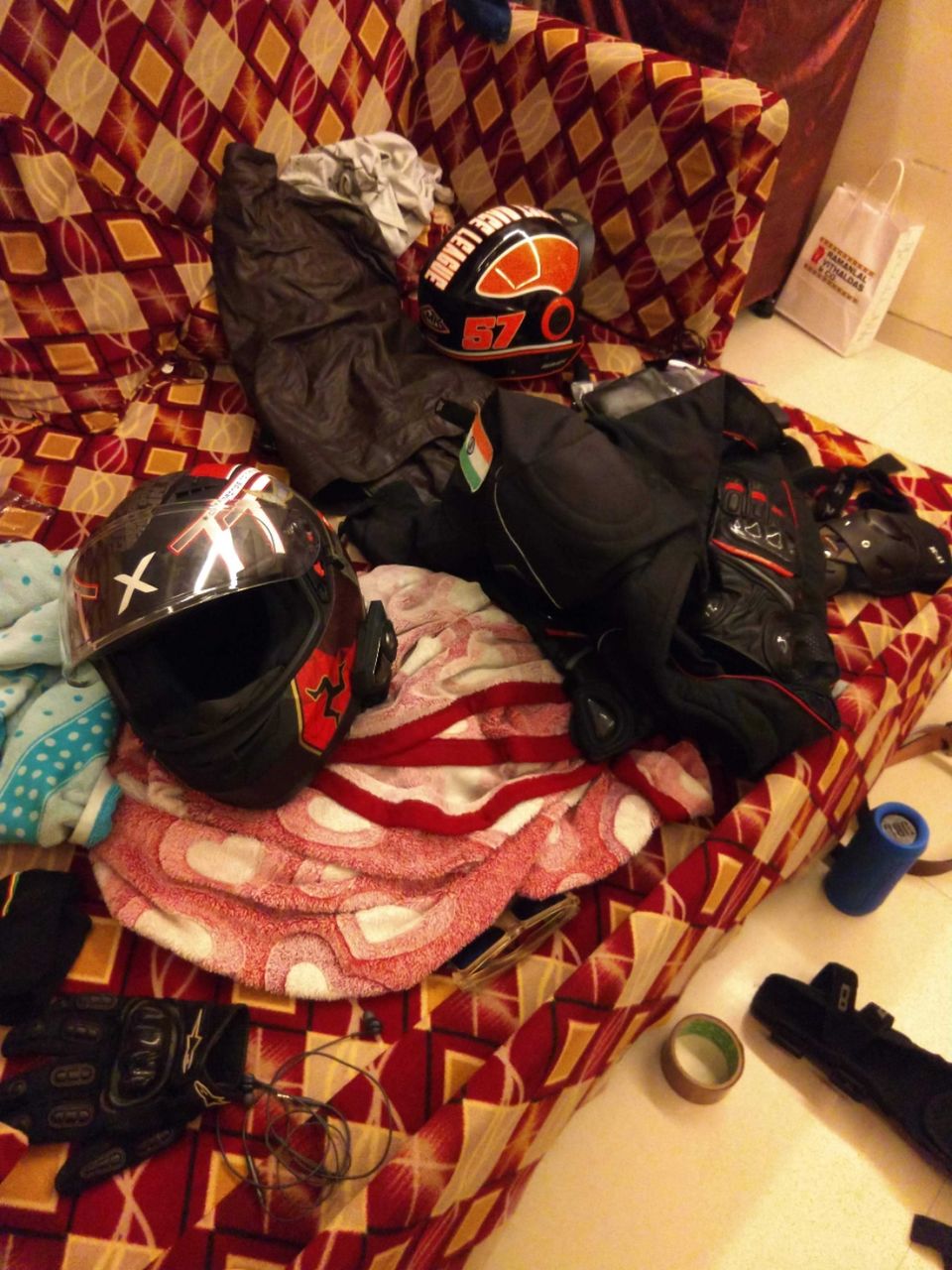 We met harsh's friend Ankit with his pillion wife shweta at kharghar had some chai in that as it was ridermania 2018 at Goa all royal Enfielders we're passing by we also met his other two friends ashmit and deven but they were late so went ahead.. fueld bikes and riding at good speed it was smooth ride . On some part of the road riders were not able to see the road because of heavy fog . But then everyone was helping each other in there way showing signs if there is any obstacles actually riders drive like family when they are road it's the awesomest feeling you will get.second halt was at lonavala we met many other riders there also talking about new gears they bought how to cover further road , everyone there is cool person .
We moving ahead and ahead crossed Pune and stopped at McDonald's had a breakfast every rider stops there meet companion s and move ahead.
Further journey was not easy for me and harsh as we had no sleep our eyes became heavier my eyes started closing in between satara kolhapur road there was a situation harsh eyes also got closed but he handled we stopped at hotel in between had lunch took a 15 minutes nap and started again after covering some distance same thing was happening with us we stopped for some time again took a chai break and moved ahead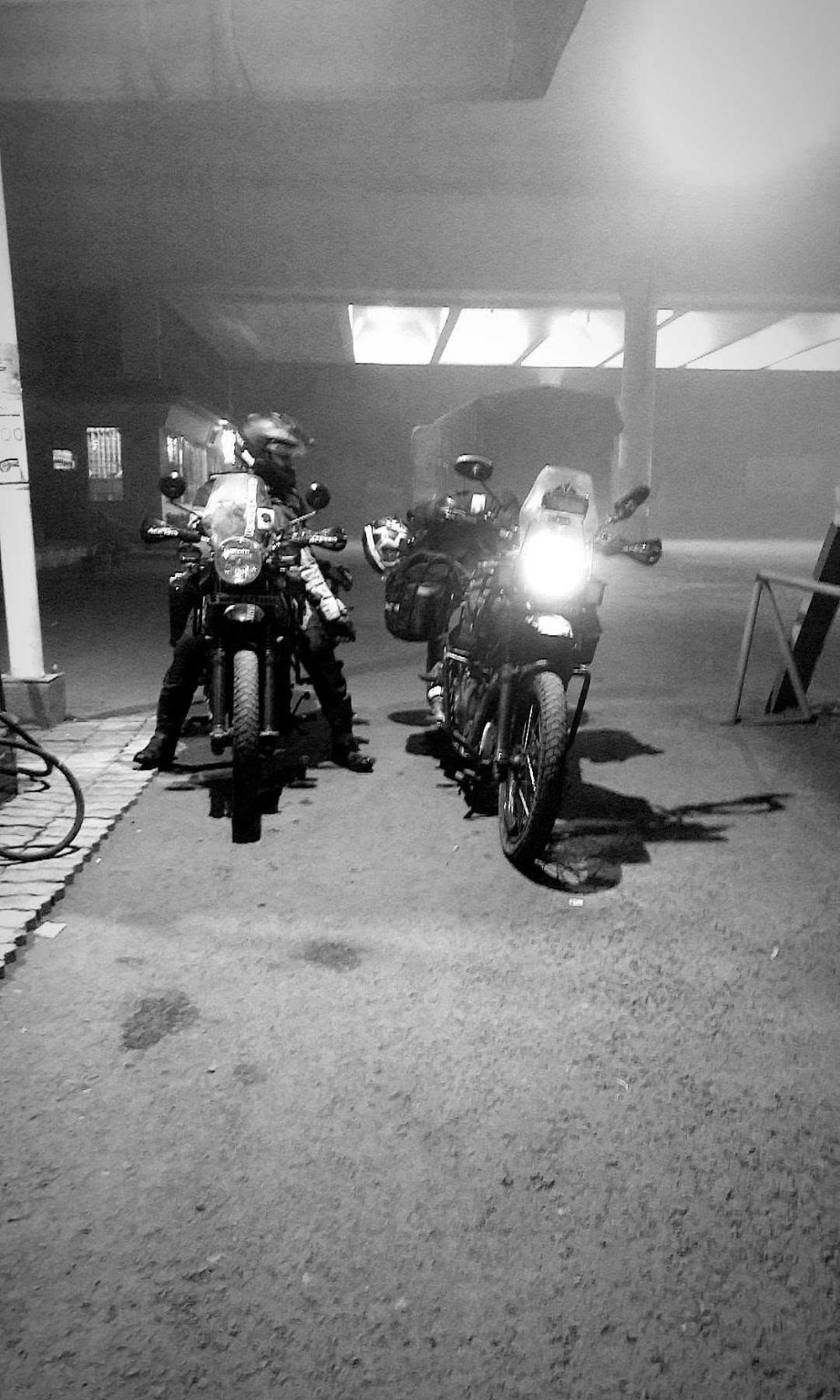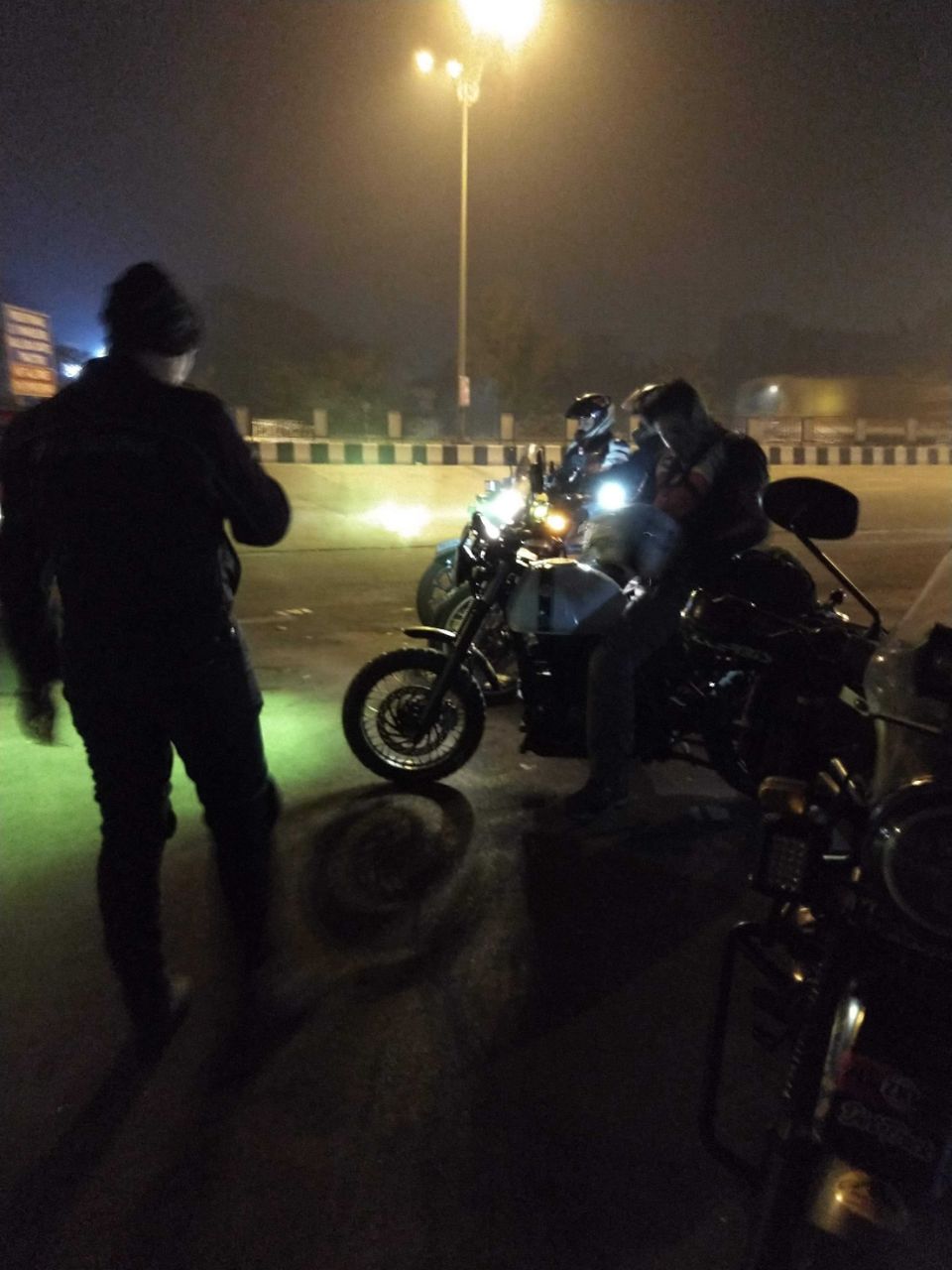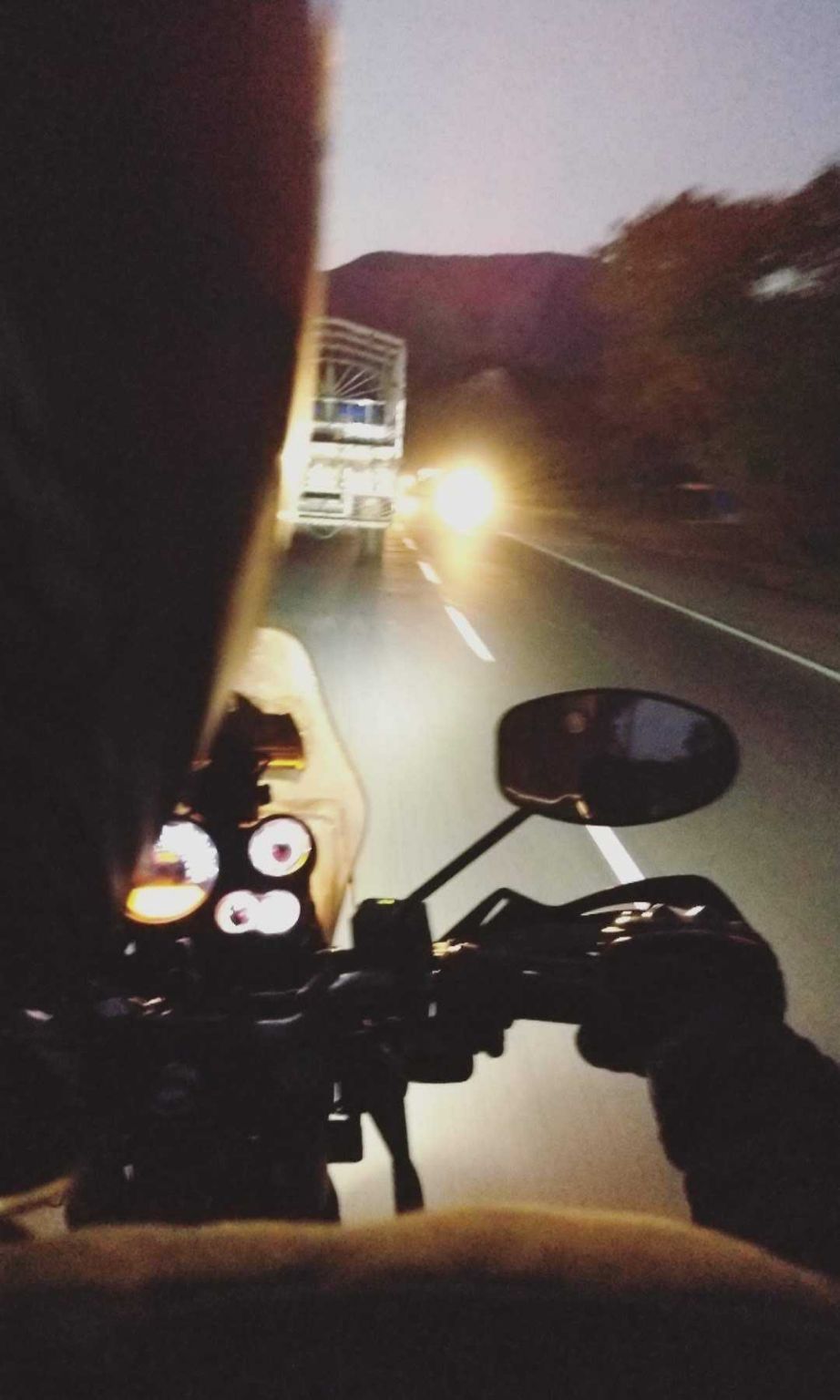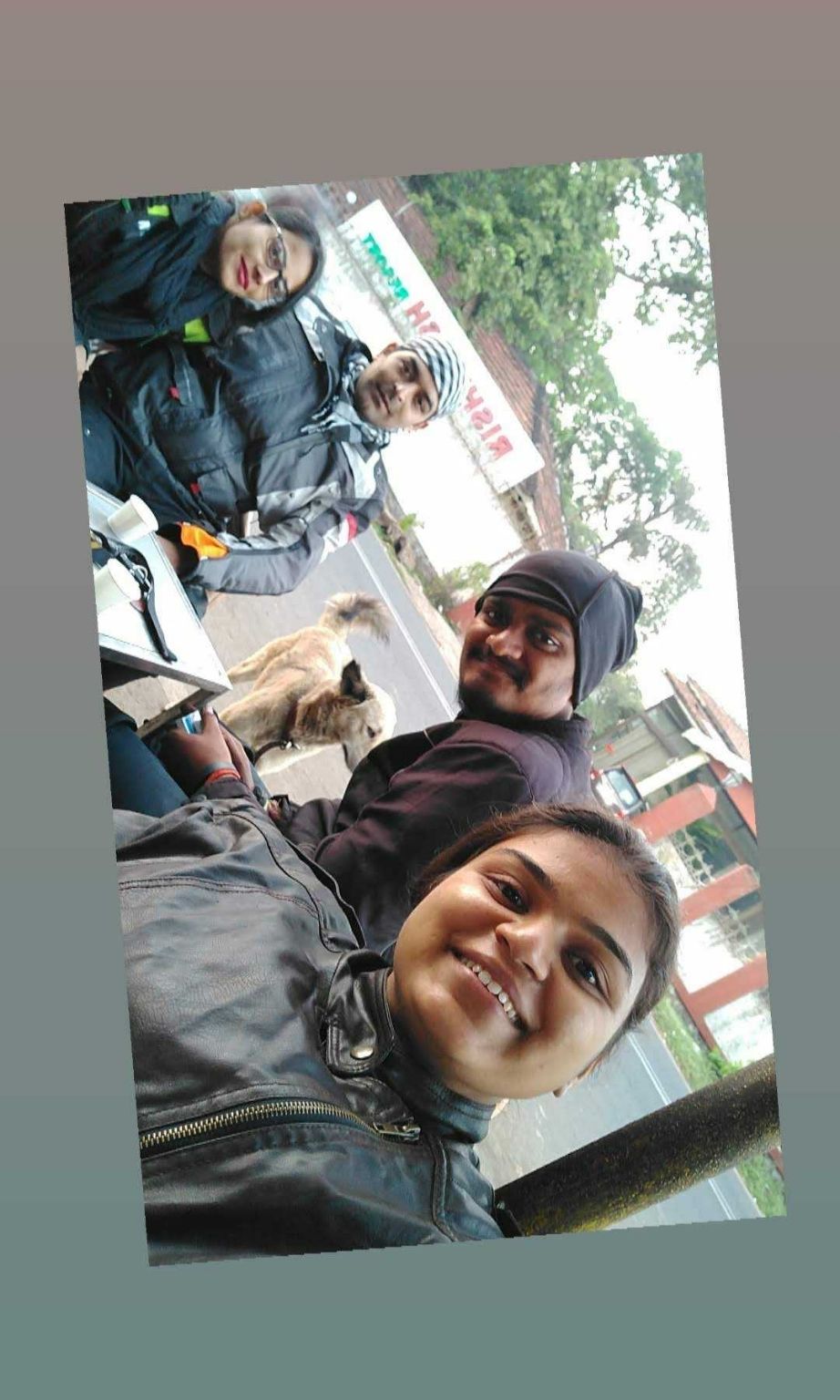 we covered pretty much area till 4 O click then we started for Amboli ghat a road of less road and more pot holes harsh was like a fire standing waiting for nothing at the start we got beautiful sunset . And then it was dark only vehicle light was only option on road we met many bikers who's bikes got breakdown and they had repair.