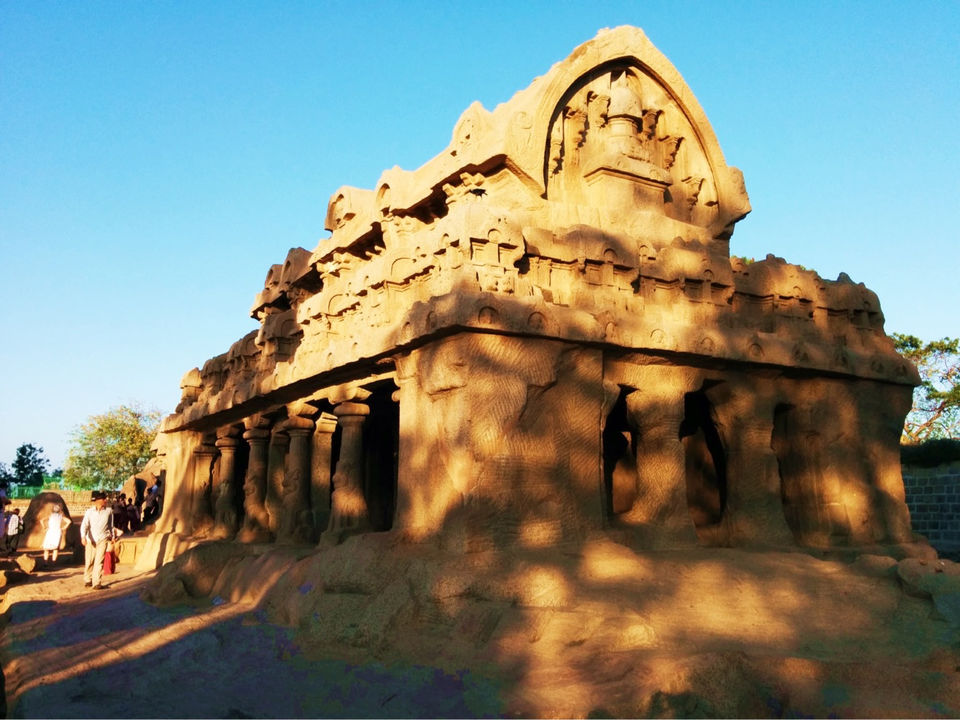 Mahabalipuram, also known as Mahamallapuram is situated in Kanchipuram district of Tamilnadu. It is famous for the monuments built in 7th -8th centuries by the rulers of the Pallava dynasty. The monuments are listed on the world heritage sites list.
Mahabalipuram is around 30 minutes far from Shollinganallur (the place we stayed). We, a group of friends took shared auto from Shollinganallur to Mahabalipuram. The entry ticket is 30 INR for Indians and can be used for visiting other monuments around Mahabalipuram. Visiting time: 6 AM to 6 PM.
Places to visit in Mahabalipuram:
The Shore Temple: It is one of the oldest stone temples in India and is made entirely of granite stones. There are three temples, one large and two small. If viewed from a Nothern end, the temple appears like Dharmaraja Ratha. This pyramidal structure is placed on a 50 feet platform and is approximately 60 feet high.
Tip : There is a flea market near the shore temple where you can buy various souvenirs made of sea shells and local handicrafts
5 Rathas: Built during the 7th century by the Pallava ruler, the 5 rathas are architectural marvels. The Rathas are excellent examples of Dravidian Architecture and are monoliths ( each Ratha is chiseled out of single rock). The five rathas are named as 'Dharmaraja Ratha', 'Bhima Ratha', 'Arjuna Ratha', 'Nakula Sahadeva Ratha', and 'Draupadi Ratha' after the five Pandava brothers and their common spouse Draupadi from the great Indian epic 'Mahabharata'. This place is listed in UNESCO world heritage site.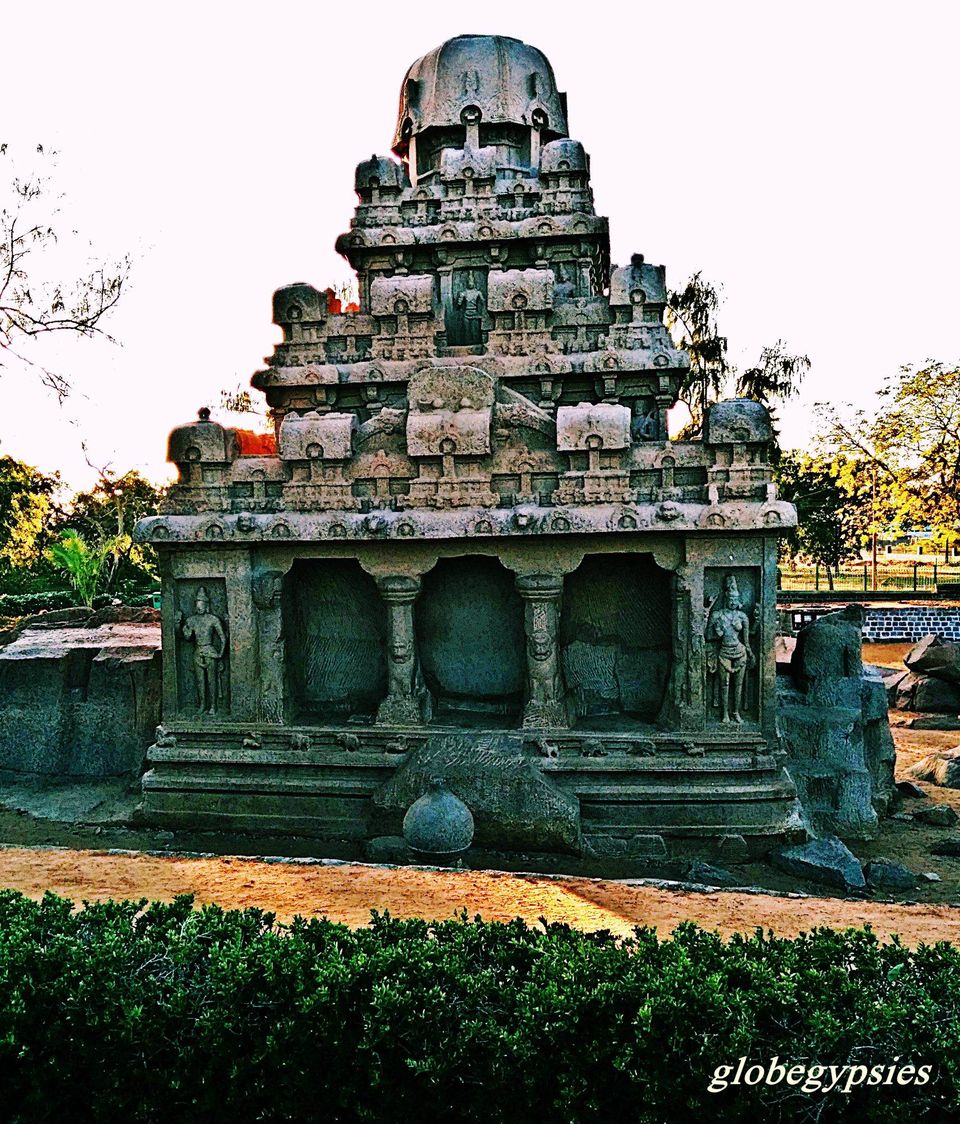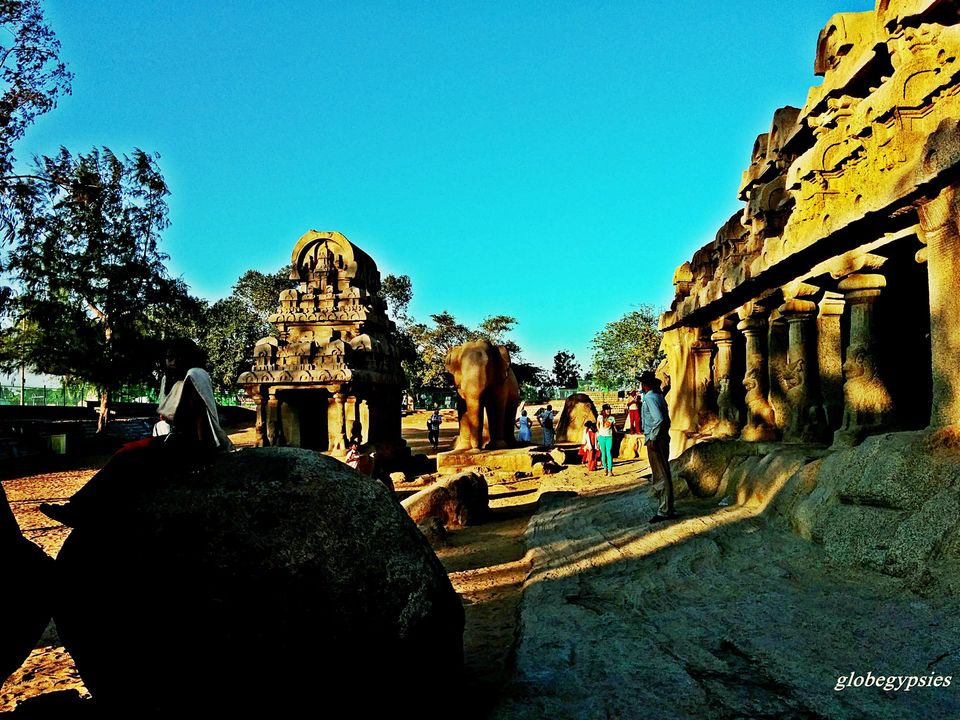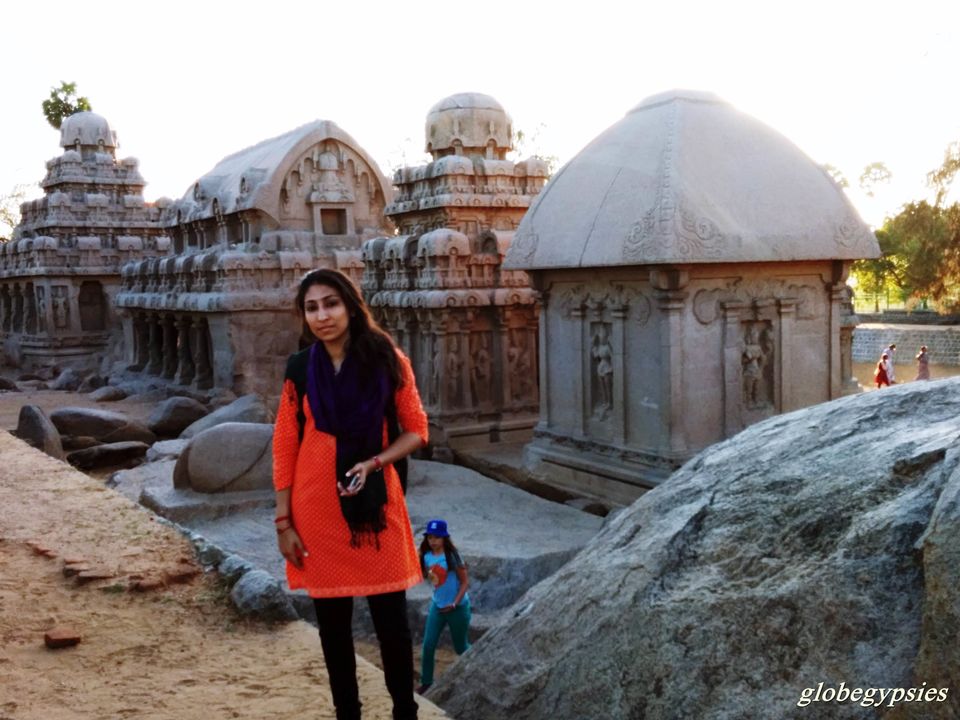 Arjunas Penance: It is a monolith wonder 43 feet tall. One can see intricate art on the rock depicting the scenes of the real and the celestial world. These carvings are a treat to the history buffs :)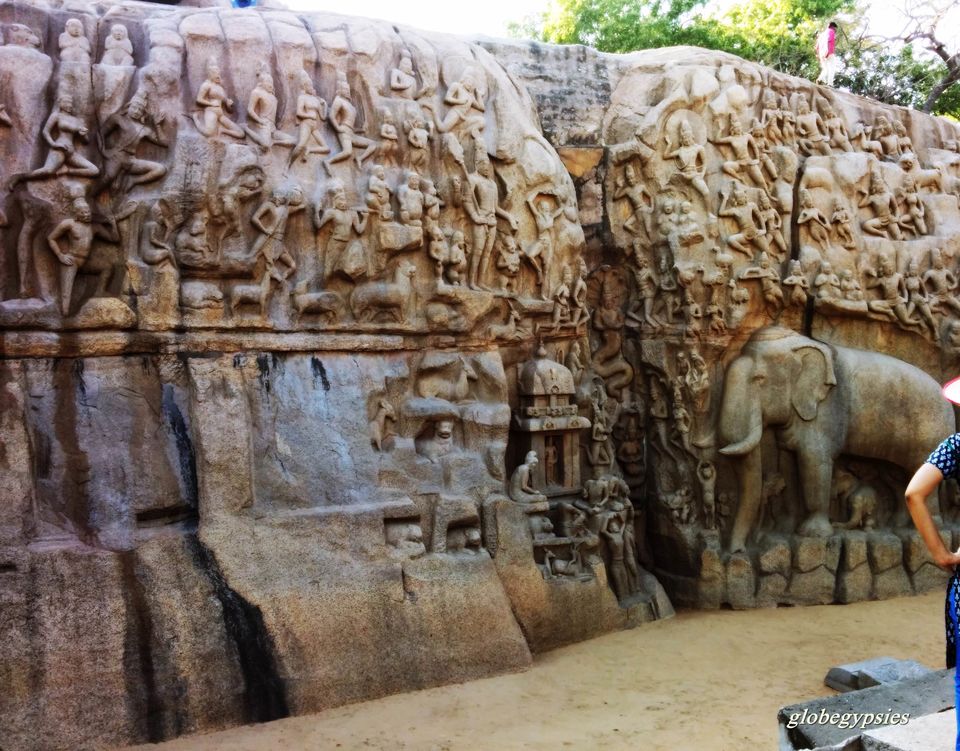 Caves and Mandapams: there are various mandapams or halls all through the monument complex. Some of them are Krishna mandapam (the largest cave), Varaha mandapam, Ramanuja mandapam. And several caves like Mahishasura Mardini cave temple and the tiger cave( this is situated several KMs outside the Mahabalipuram monument complex).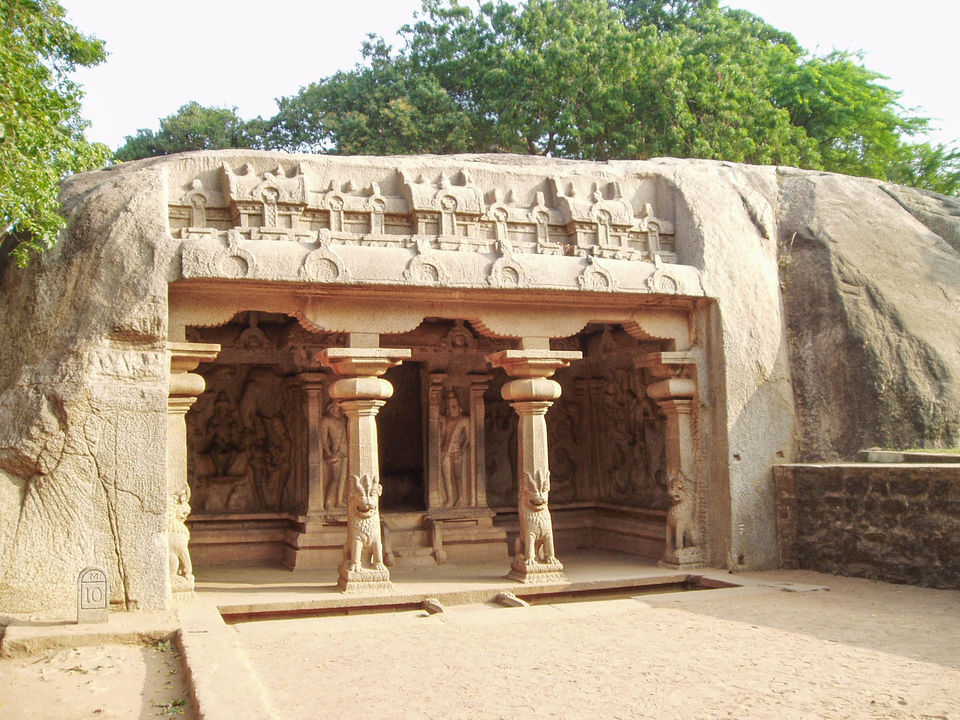 Krishna's butter ball: It is a gigantic ball shaped rock that is inclined at 45 degrees without rolling down. The massive rock weighs several tons and has been standing that way for over thousands of years now.
Tip: There are a lot of refreshments like raw mangoes, fried groundnuts, water bottles and juices available nearby, that is sold by the locals at a bit higher prices. It is advisable to take your own water bottles and some snacks.
Mahabalipuram lighthouse: One can visit the top of the lighthouse after paying a nominal entry free. One has to walk a lot even to reach near the lighthouse.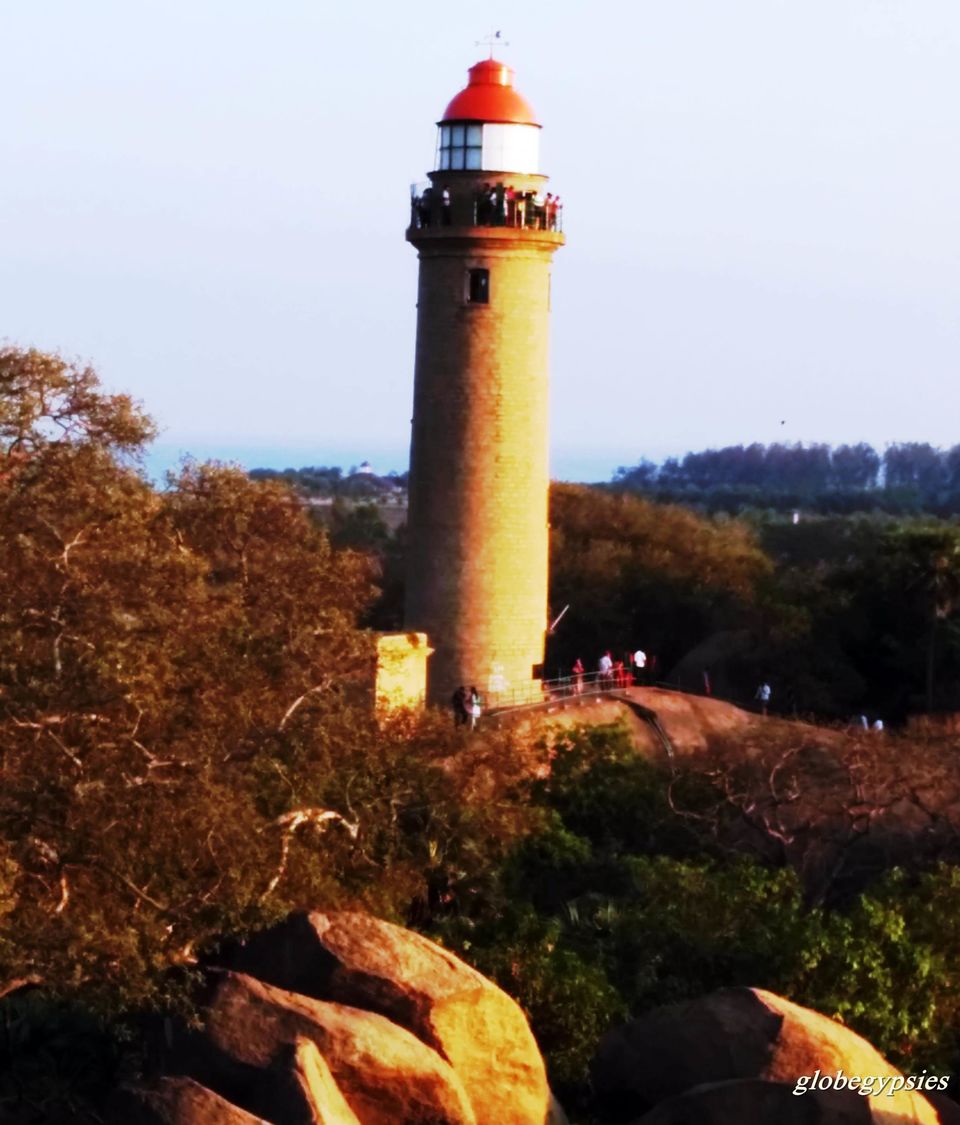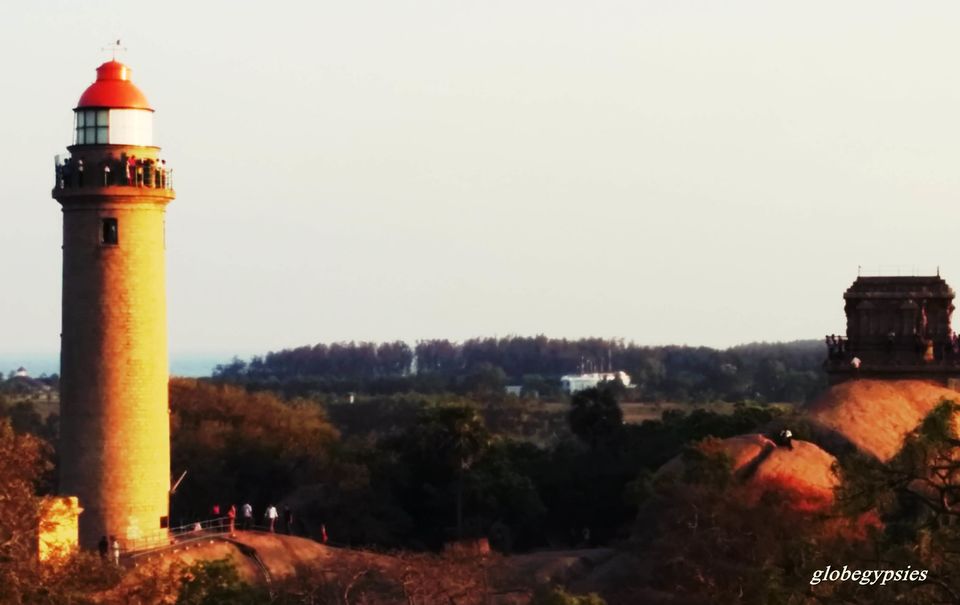 Raya Gopuram: It is an unfinished tower, yet it was worth visiting. It was supposed to be the entrance to all the monuments on the hill.
One can visit the seashore and enjoy the breeze and get back to Shollinganallur ( good hotels are available for stay) by evening.