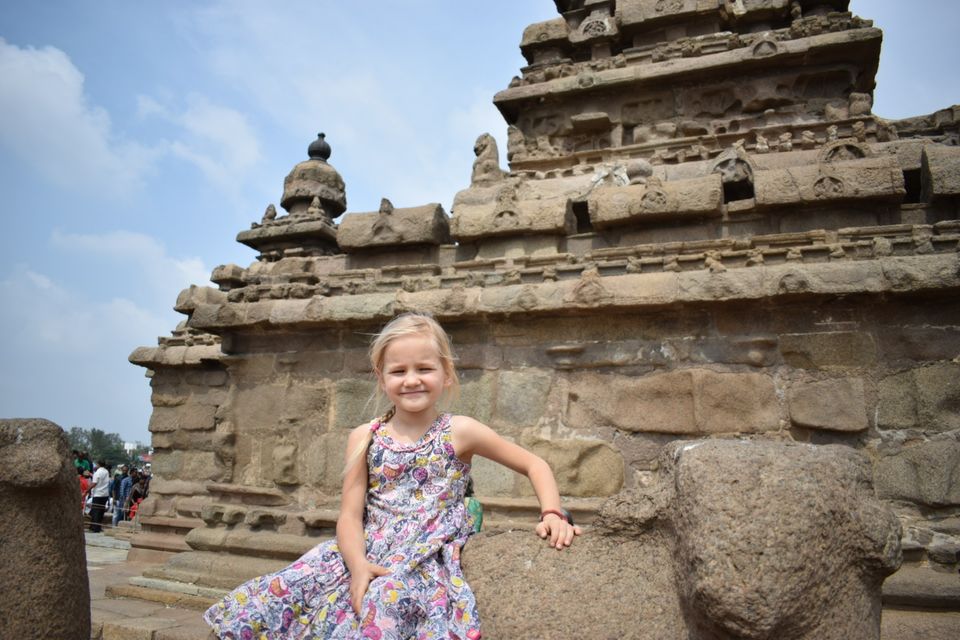 It was a long festival holiday of Pongal! Me and my family decided to take a trip to Mahabalipuram.
Although I have been to Mahabalipuram once for attending a wedding reception, I didn't find enough time to explore the place.
This time, we started early and reached the place by 8.00 am.
It is said that the path itself is sometimes more beautiful than the destination, but here in Mahabalipuram both the destination and the East Coast road ride are tough competitors.
The long east coast road running parallel to the Bay of Bengal gives a soul refreshing ride. Since I was with Family, we were traveling in a car, but my last visit was on a motor bike from Chennai. (For best experience in ECR take a Motor Bike)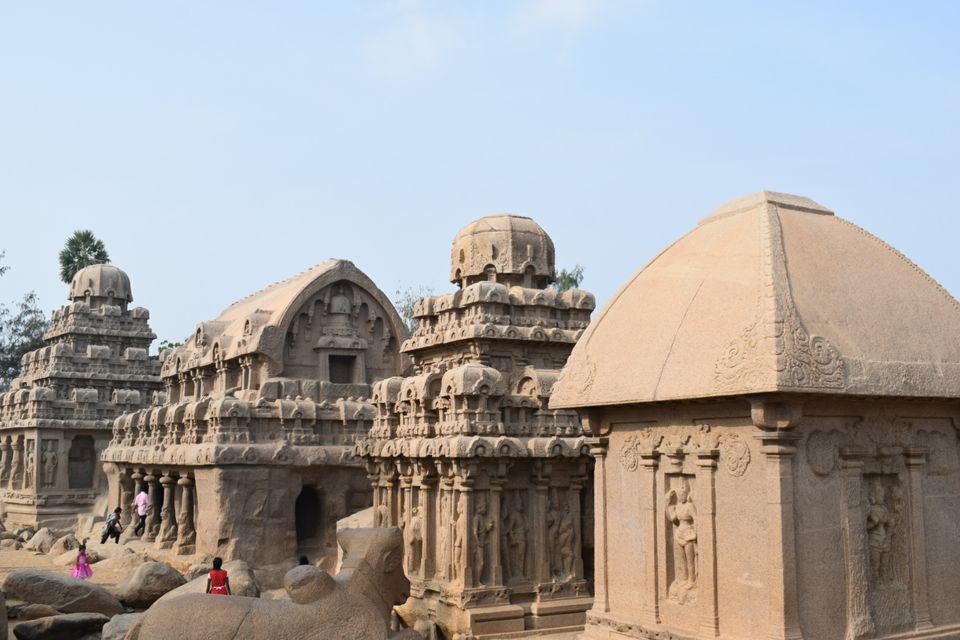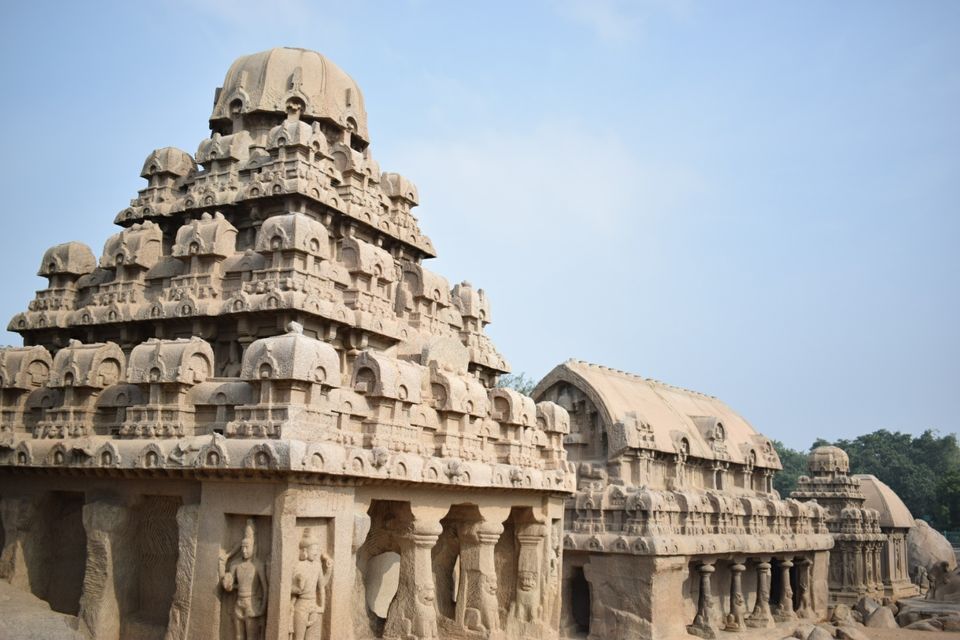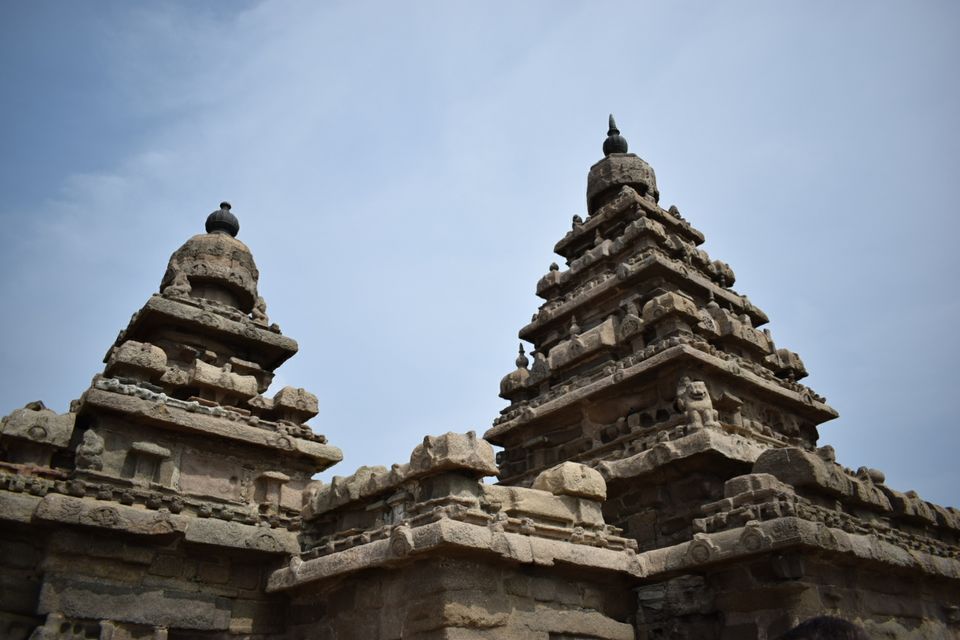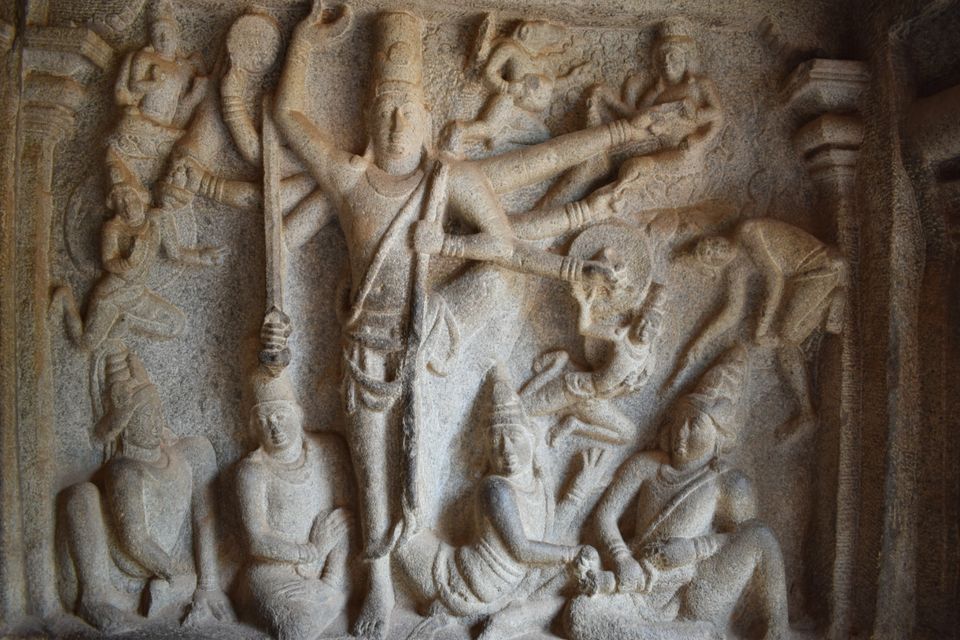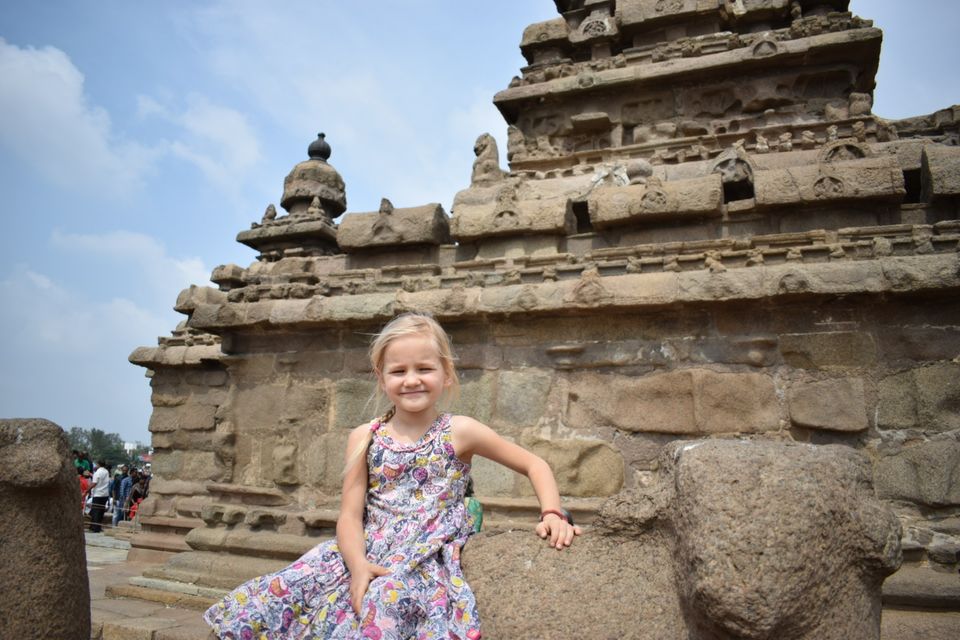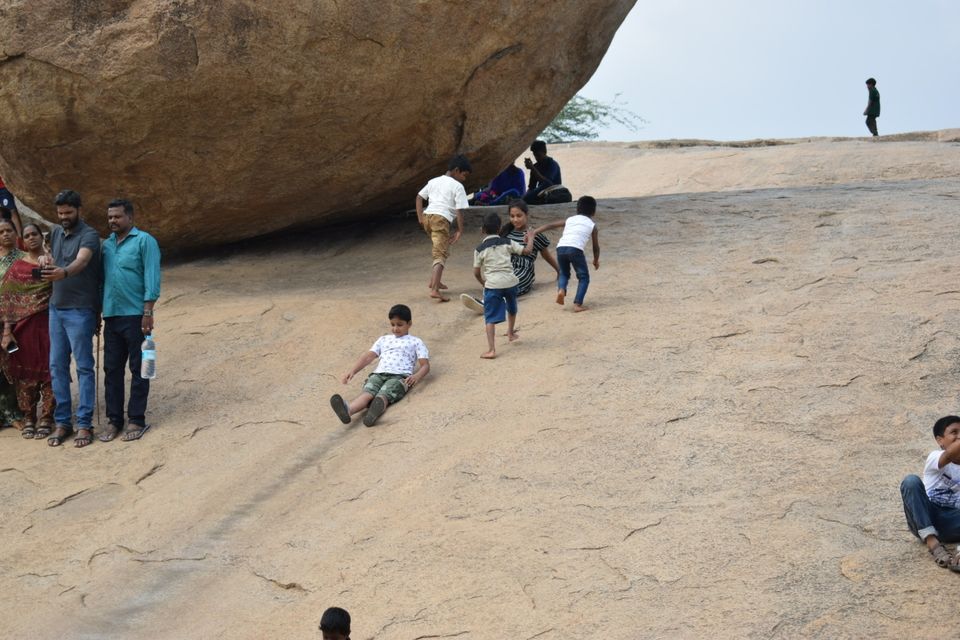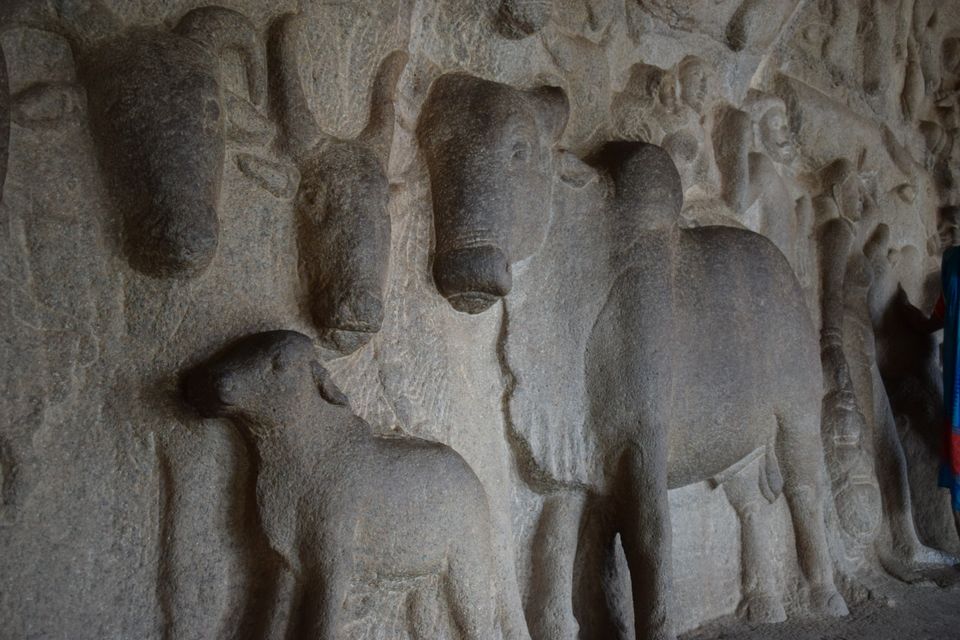 After spending about 30-40minutes there we headed to the Krishna Manadapam/descent of Ganges site.  I was astonished by the details carved in the Krishna mandapam. Especially the one in which a cow was milked by man as the cow licks and plays with the calf-its a true masterpiece of the 7th century pallava art excellence.
Along side Krishna Mandapam, a large group of Monolithic stone carvings know as "Arjuna Penance or descent of Ganges". One must really be present in the location to witness the magnificent piece of art; the herd of elephants, meditating sages, deers, lions,common men and women dancing and so many to express!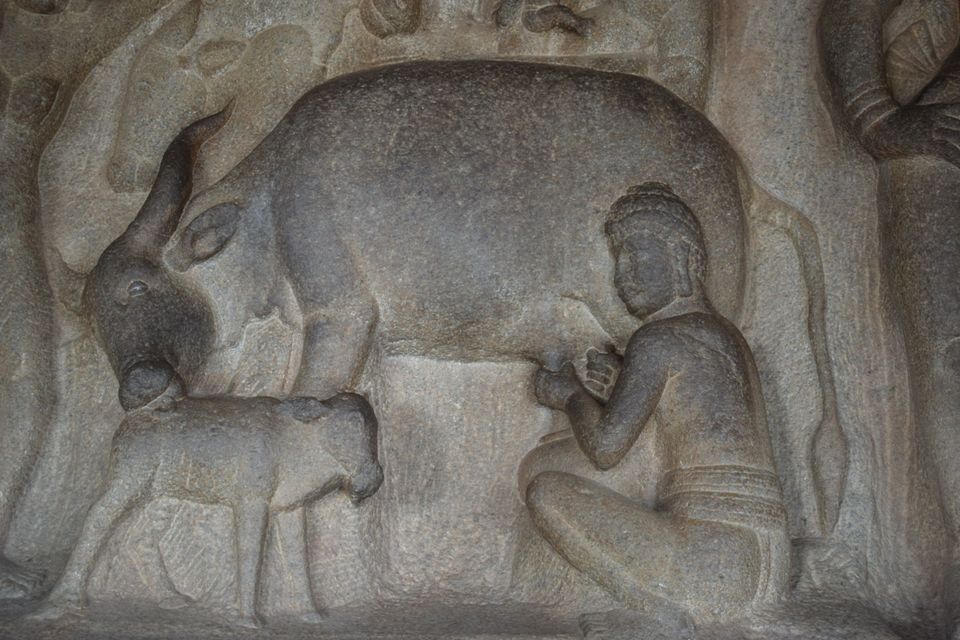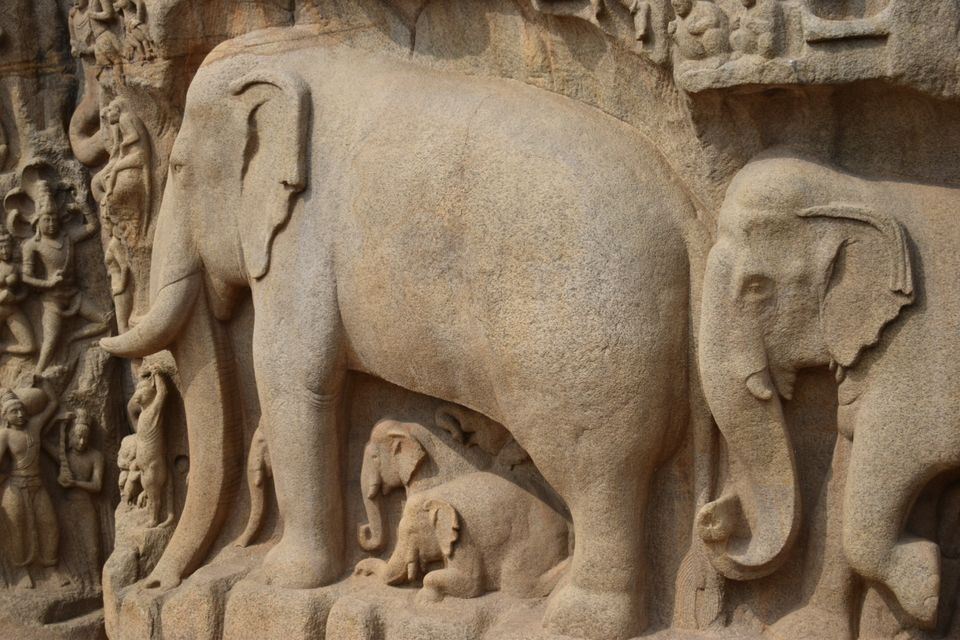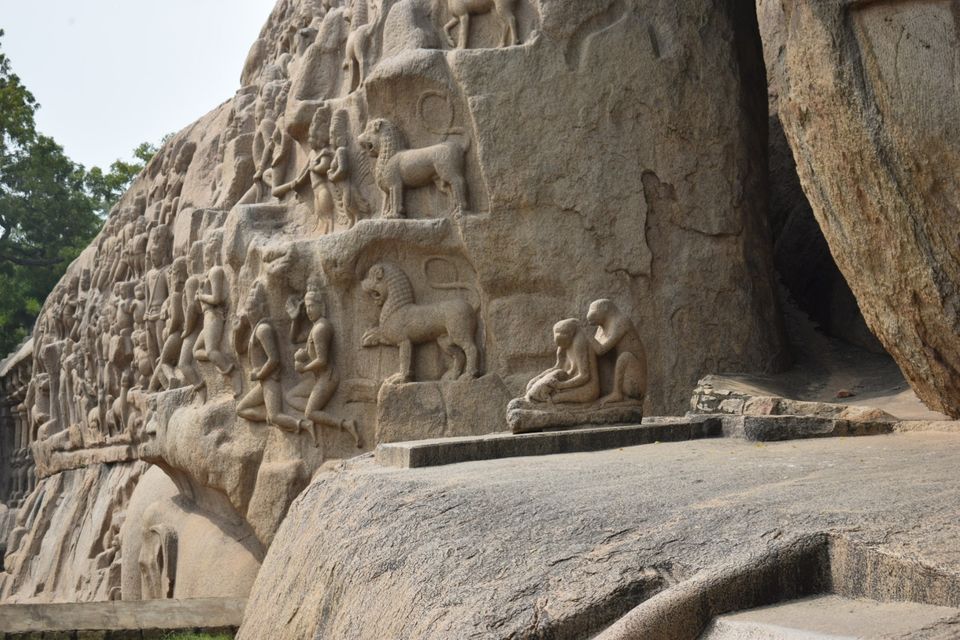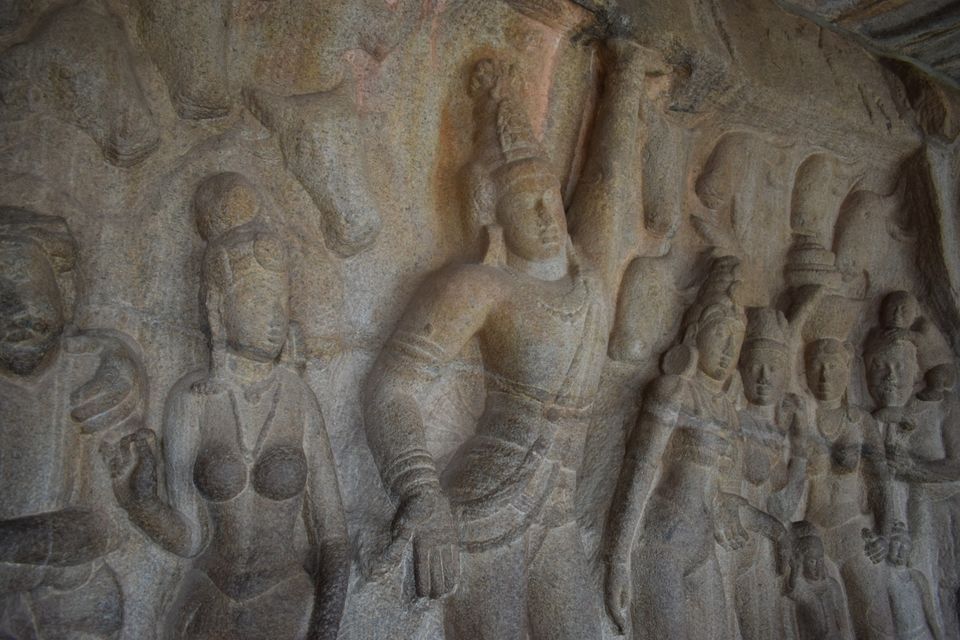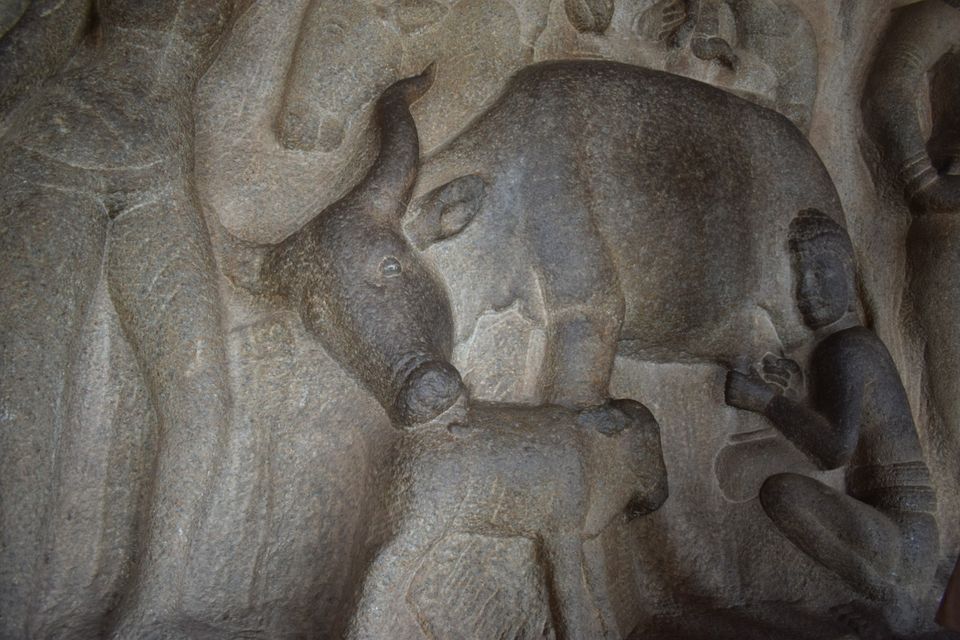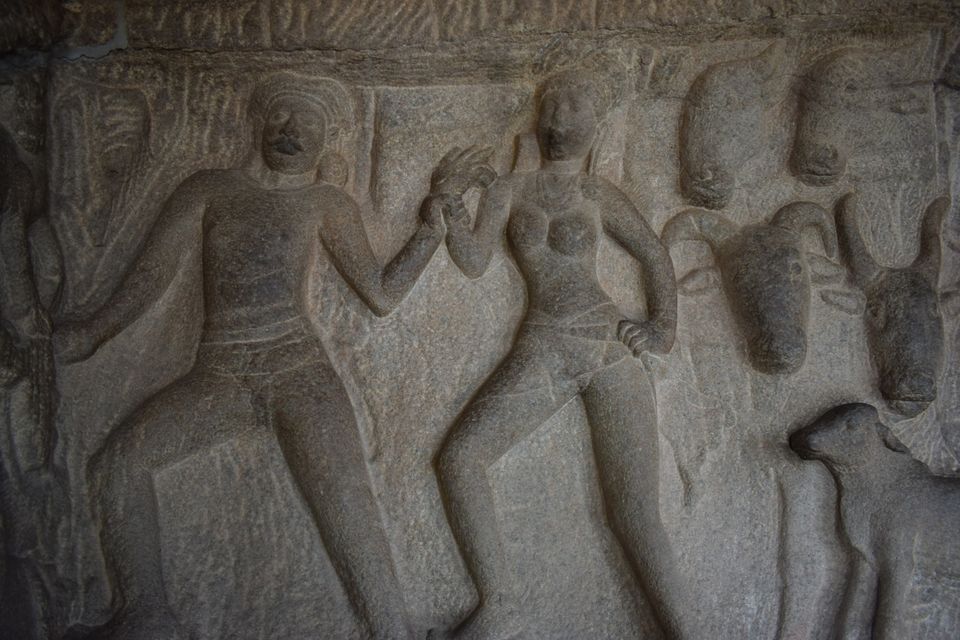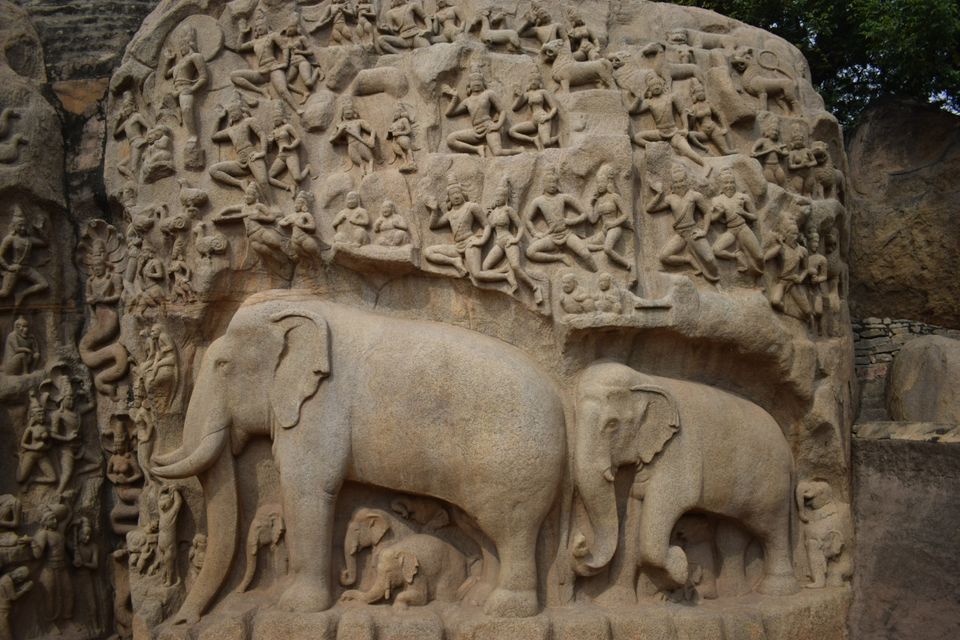 We first got to the Panch Rathas group of monuments, each ratha(or stone Chariot) dedicated to 5 pandava brothers (except for the fact there is dedicated Chariot for Draupadi and  a common Chariot for Nakula &Sahadeva)
Along with this Rathas, there was a large life size Monolithic Elephant statue! Also there was sculpture of an Large Lion and a Bull/Nandhi.
I could clearly see, these sculptures were constantly being eroded by sea breeze and many intricate details were lost. The entry ticket was Rs.40/adult for Indians.(Don't throw away the ticket, it's a common ticket for all the sites or else you may have to get new tickets at shore temple counter)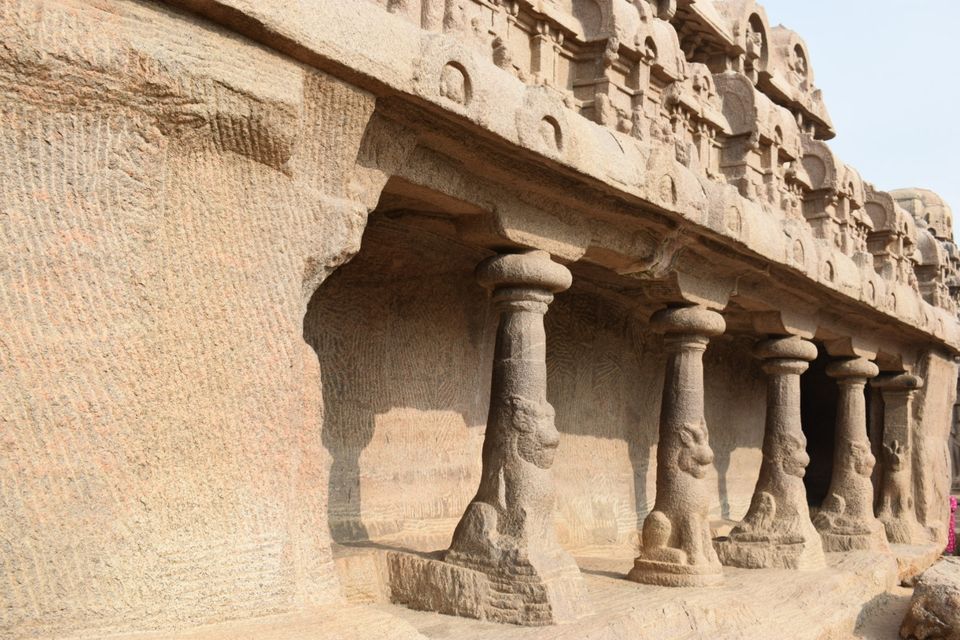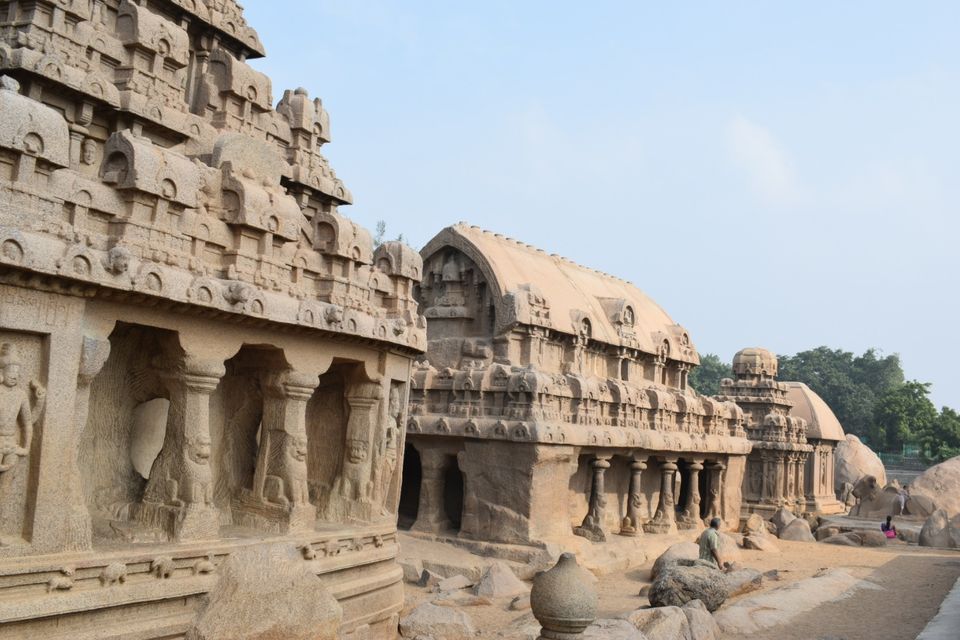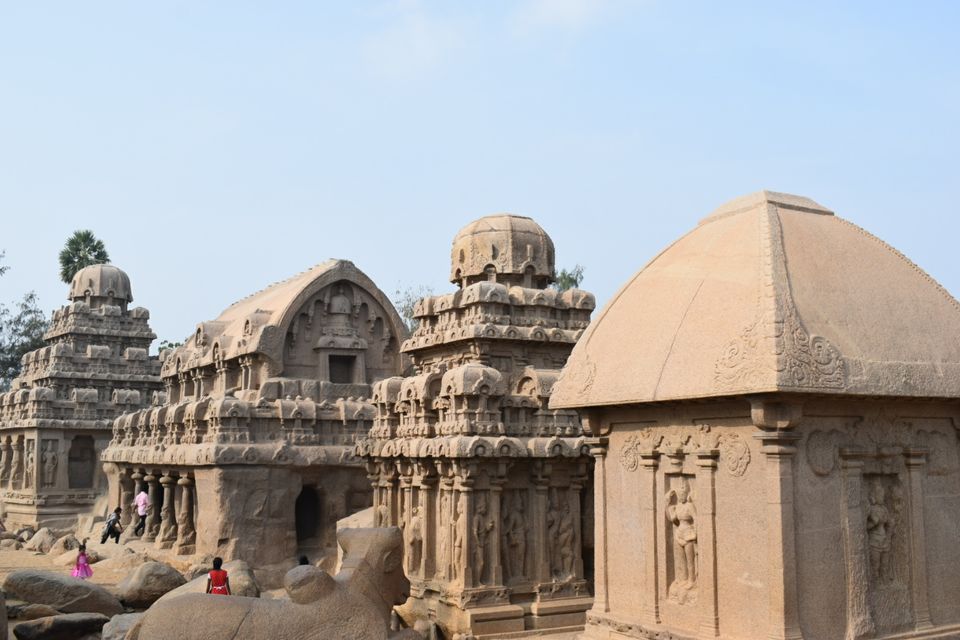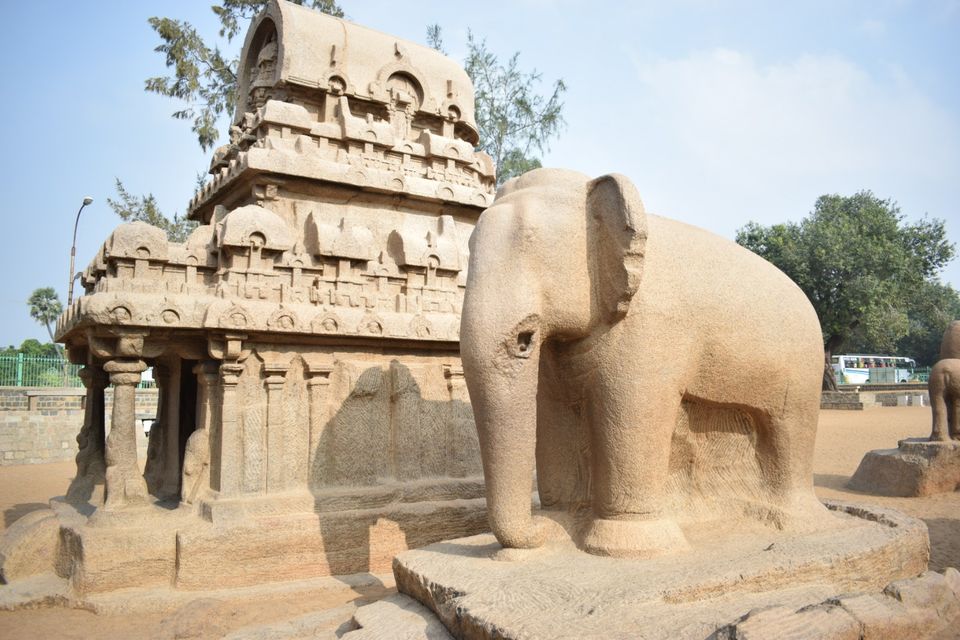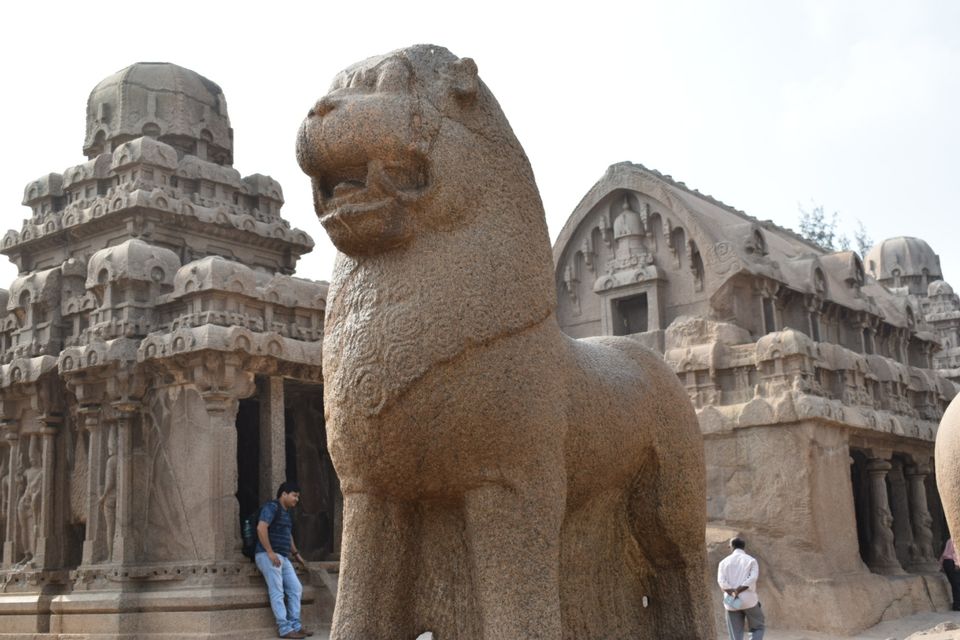 Along side Arjuna's Penance is the Krishna's butterball, a very large almost spherical rock standing on a sloppy surface. The sight of rock is threatening as it appears, it may slide any second!
In the picture you could see kids sliding next to the humongous rock, giving a hint of the slope of the base rock.
Inside this complex lies multiple Sculptures and mandapams and an incomplete Gopuram(built in Vijayanagara period of 12th century)
Then we headed to the famous shore  temple.
By the time we reached shore temple (use the same ticket you purchased earlier) it's almost noon. The winter sun was not harsh, so the crowd was also high(being a long holiday).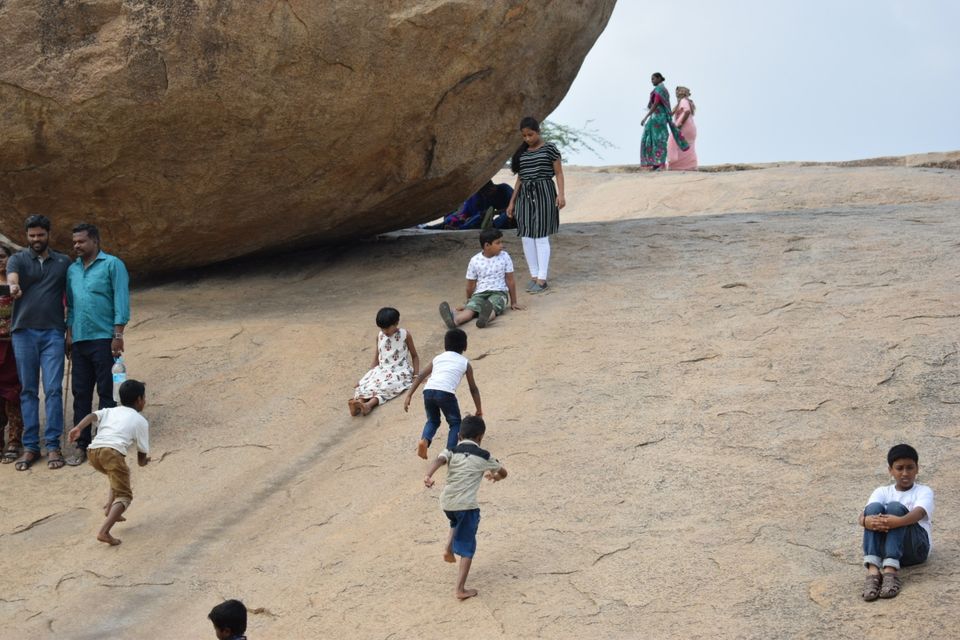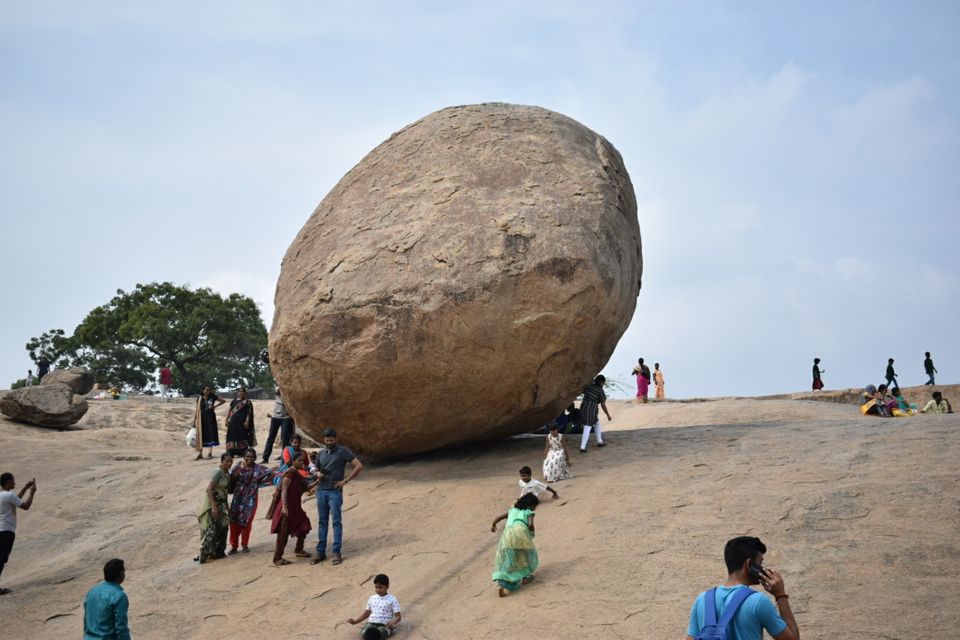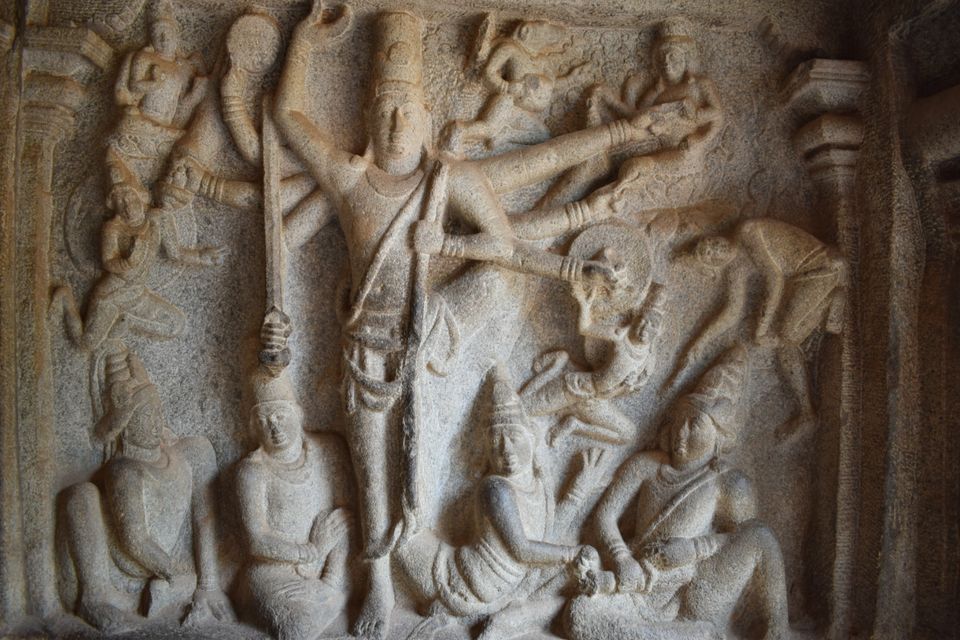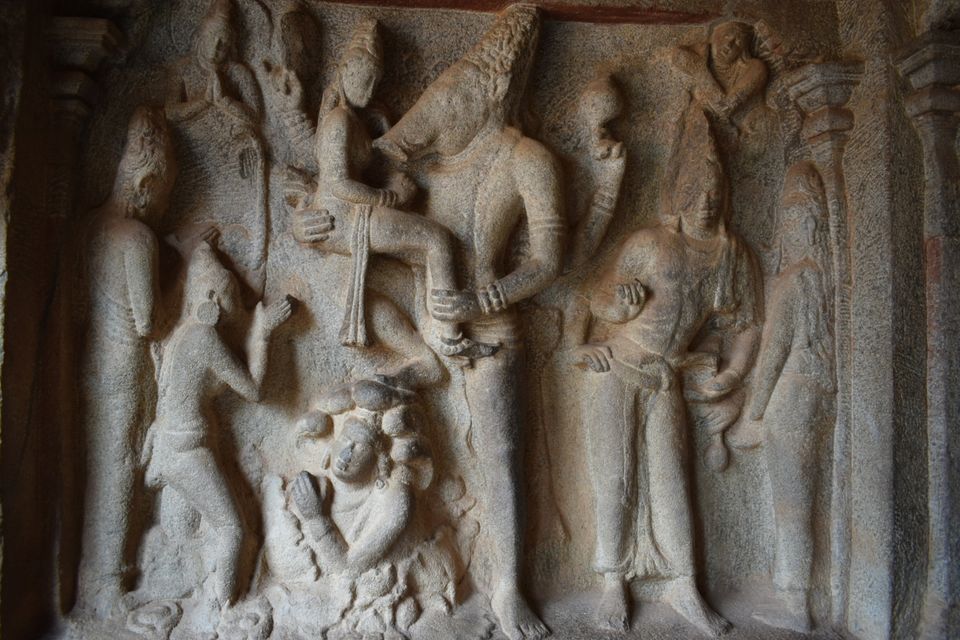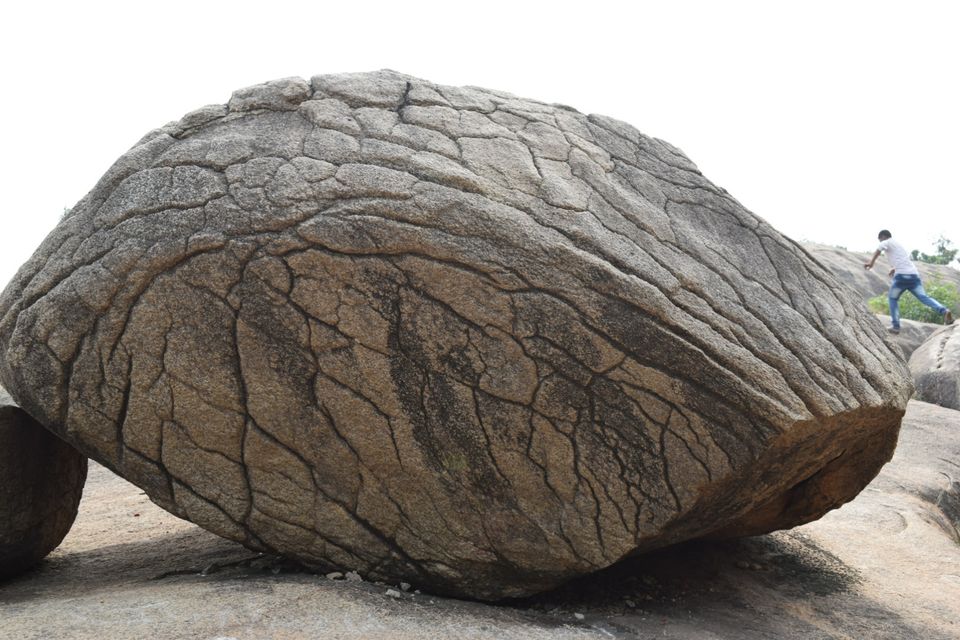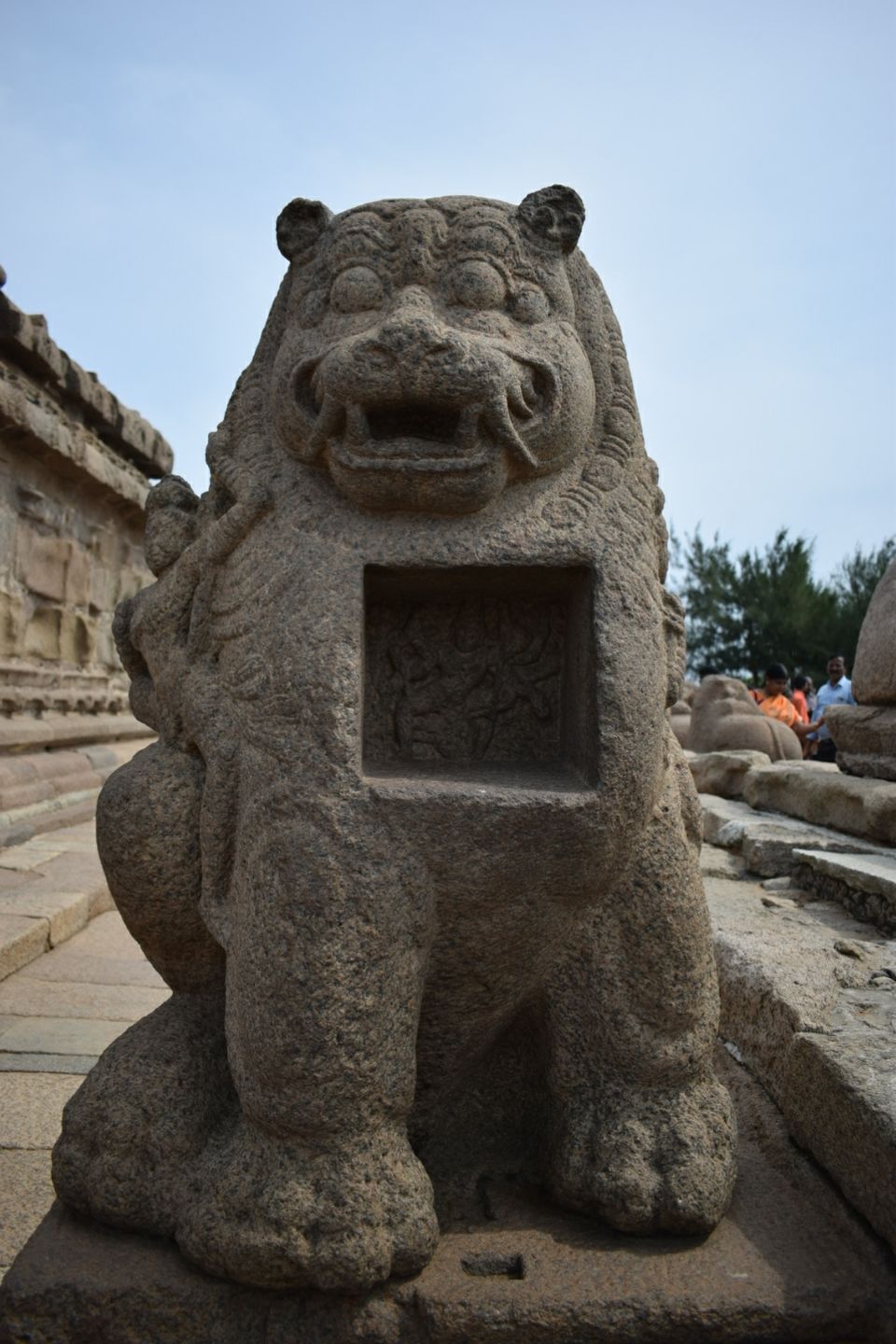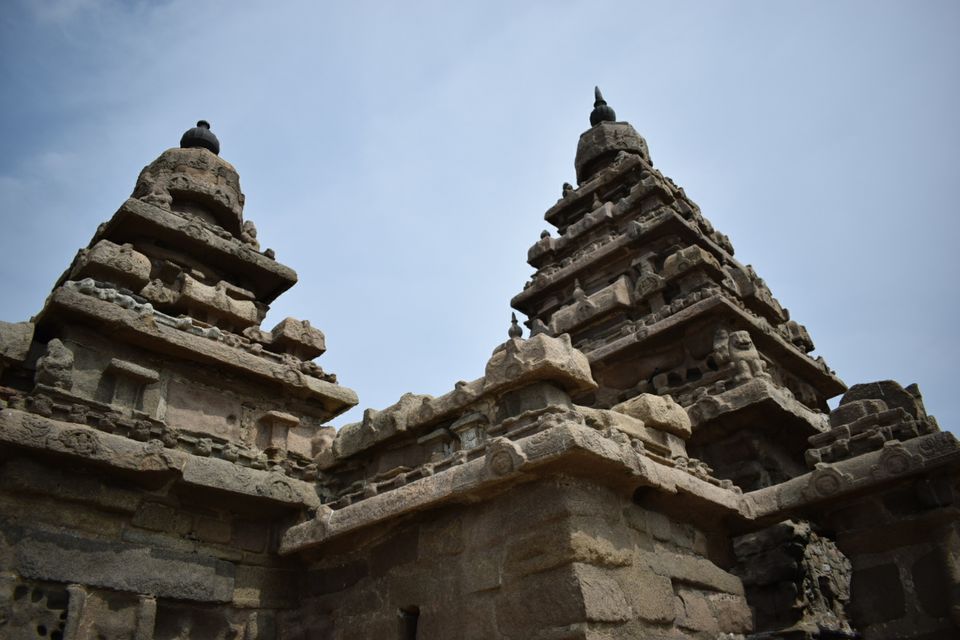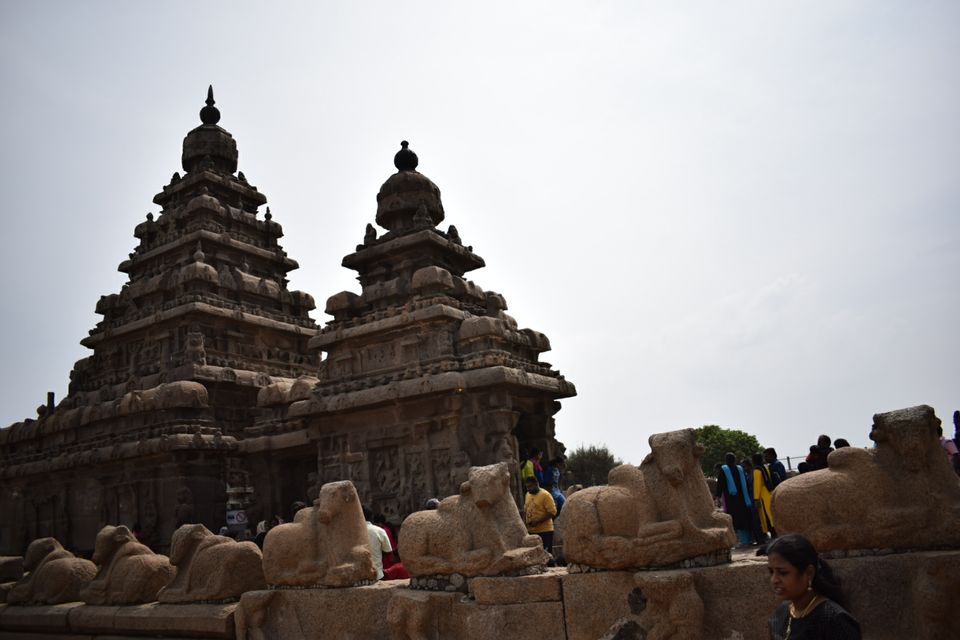 By 2.30pm we winded up Mahabalipuram and had our lunch in a restaurant named Delhi Dhaba on ECR. The place was nicely themed.
After lunch we headed to Muttukadu Lake, which is about 12kms from Mahabalipuram. The lake offers boat rides. Of the multiple options available, we picked the handrow boat for four of us.
The handrow boat experience was very calm with water splashing during each row. The boat man also took us closer to bird nests and meeting point of lake and the ocean.
Tip the boat man generously he will take you to good Photography spots! I personally feel the handrow boat has better experience than motor boat and much better route.
Our day ended with watching a beautiful sunset from the lake.
Next time when you visit Chennai, don't miss out this beautiful experience of Mahabalipuram!