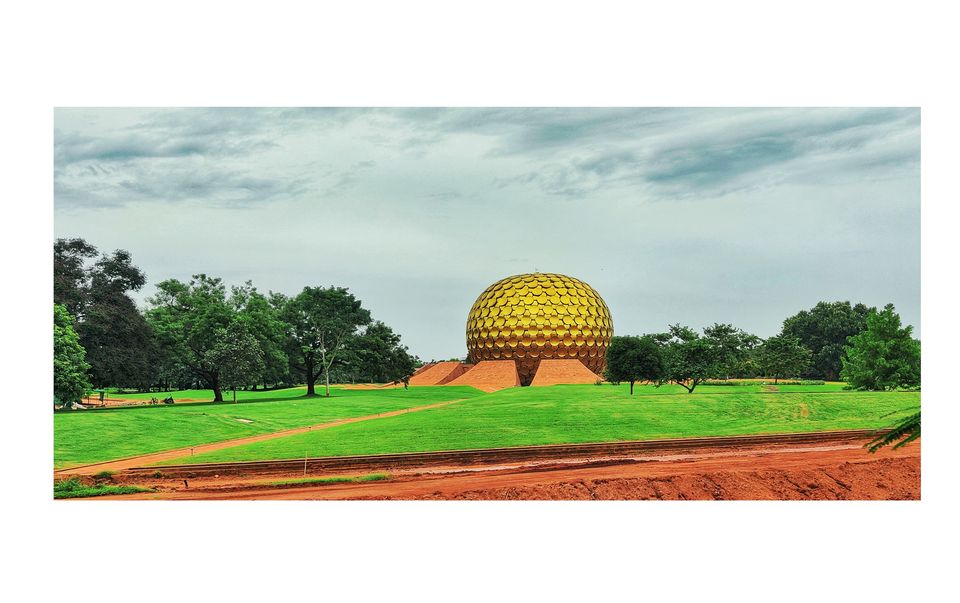 Day started from Panaiyur chennai at 7:00 am heading my way through ECR with a chill breeze and dark clouds chasing us till the end ..with some drizzles to make out our vibe check ✅.
There's nothing more exciting, liberating and powerful in the life than hitting the road at a moment's to notice the beach view ❤️
Entering the auroville makes the best part as the pictures we see there are quite diffrent as most of the people's drew cycle for commuting, NRI people's residing and wandering as their home town . Chriping and whistle sounds of birds and much on .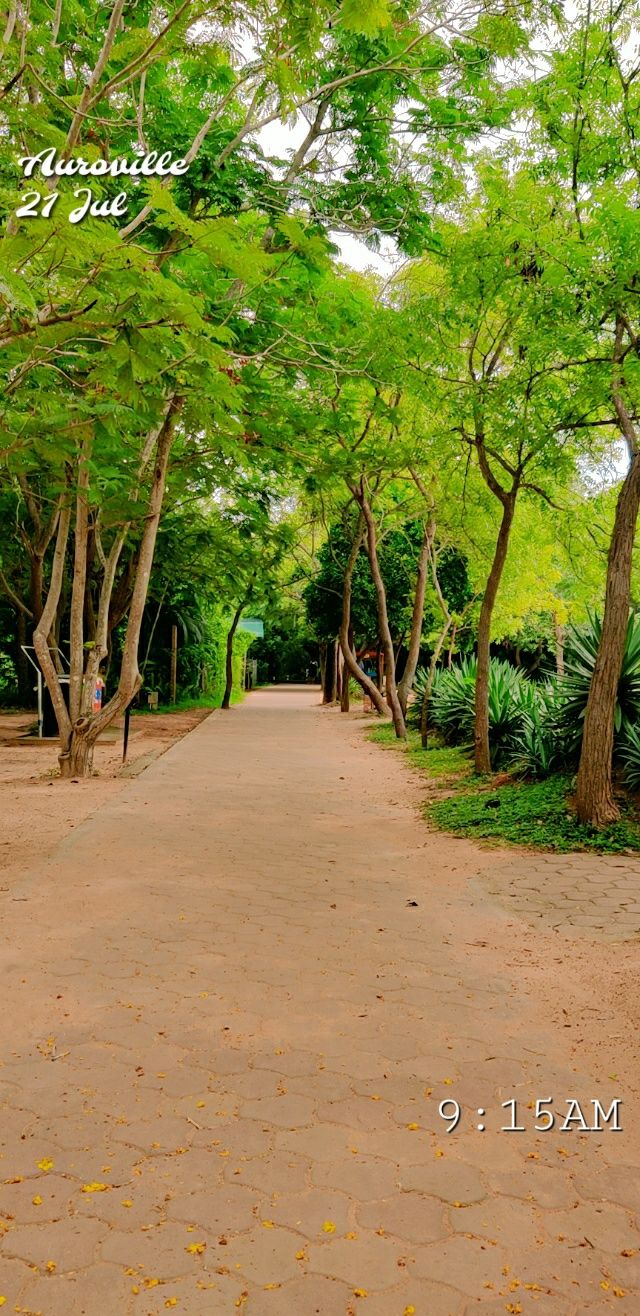 Here comes the best place MATRIMANDIR
37 years of construction.The Geodesic dome is covered by golden discs and reflects sunlight, which gives the structure its characteristic radiance.
Note : You have an mediation hall inside the sphere ...which u need to book early.
The path we find for reaching MATRIMANDIR took a 2 km of walk ..where you will feel you are in a jungle with anonymous plants that you may not even seen before ..
Maximum 5 hours of time where you could able to enrich your mind and soul with calmness and surrounded yourself full of nature and positive vibes❤️