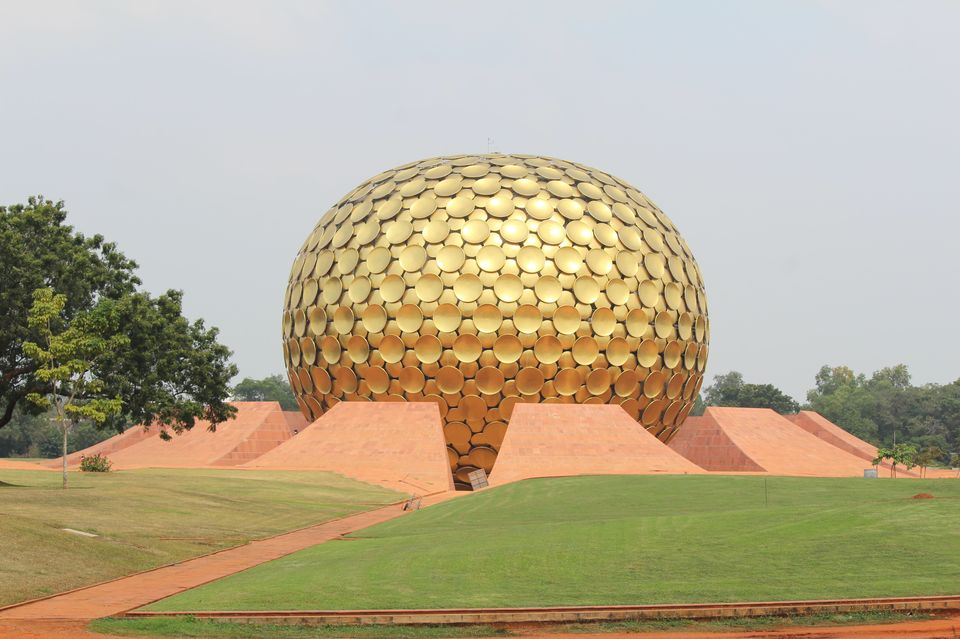 I love spending my weekend in Pondicherry. I have been to there two times before and it has never let me down. While Pondicherry is quite small in size it has few best attractions which can leave you awestruck. One of such great attraction is Matrimandir famously known as Golden Globe in Auroville.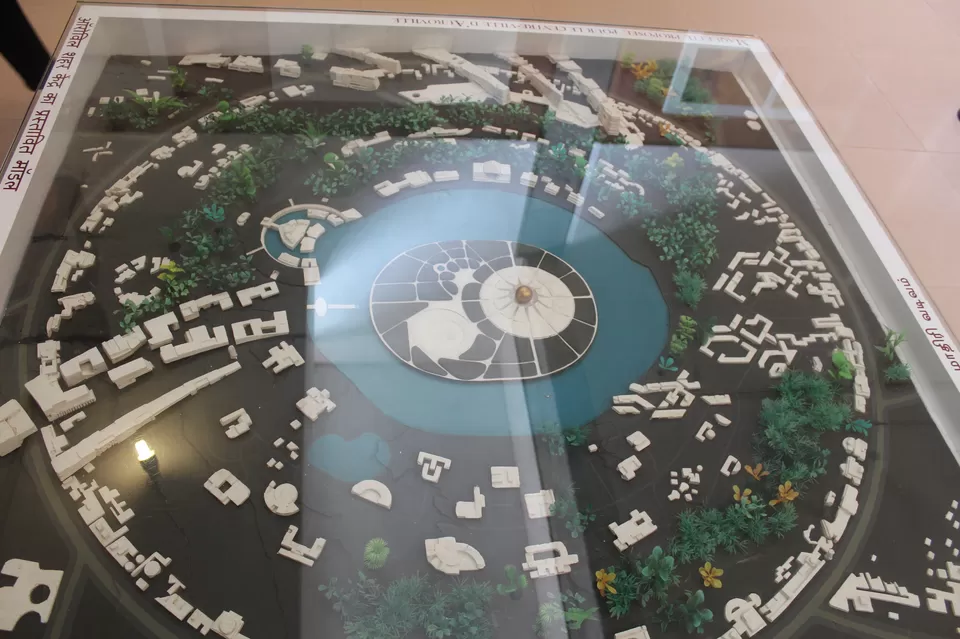 What is Auroville?
The concept of Auroville - an ideal township devoted to an experiment in human unity - came to the Mother as early as the 1930s. The purpose of Auroville is to realise human unity – in diversity. Today Auroville is recognised as the first and only internationally endorsed ongoing experiment in human unity. Her aim was to create a town where people of all nationalities could live in peace and progressive harmony, and true to her ideal, the place is a study of calm and composed. It is not a tourist destination but a platform to rejuvenate the spirit within yourself.
What's so special special about Matrimandir a.k.a Golden Globe?
At the very centre of Auroville one finds the 'soul of the city', the Matrimandir, situated in a large open area called 'Peace', from where the future township will radiate outwards. The atmosphere is quiet and charged, and the area beautiful, even though work continues in the Gardens.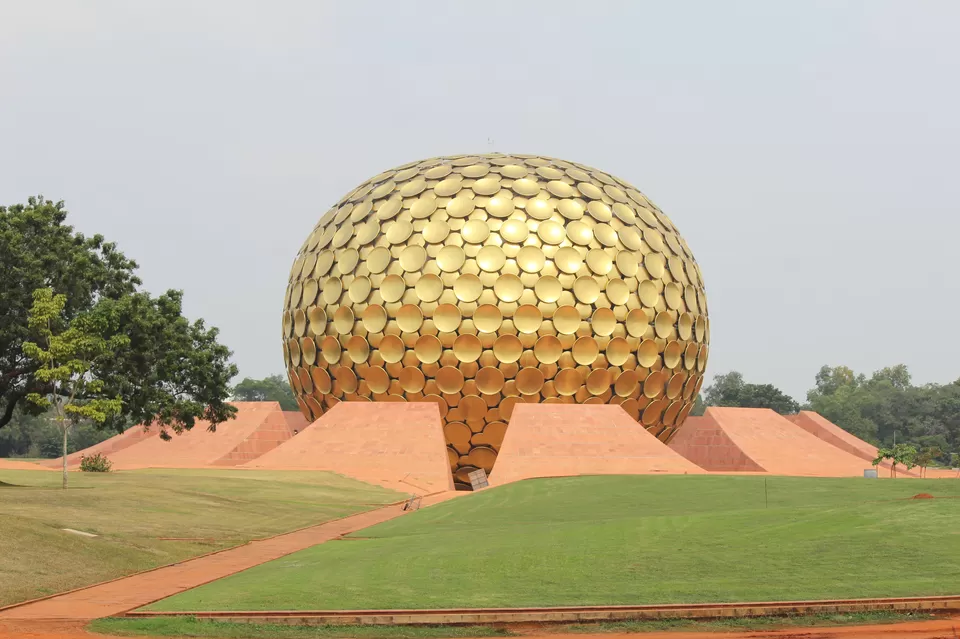 How to get into Matrimandir?
You can either see Matrimandir from outside or actually enter the Matrimandir and see it from the inside. Either of it is free of cost but there are certain strict rules and timings.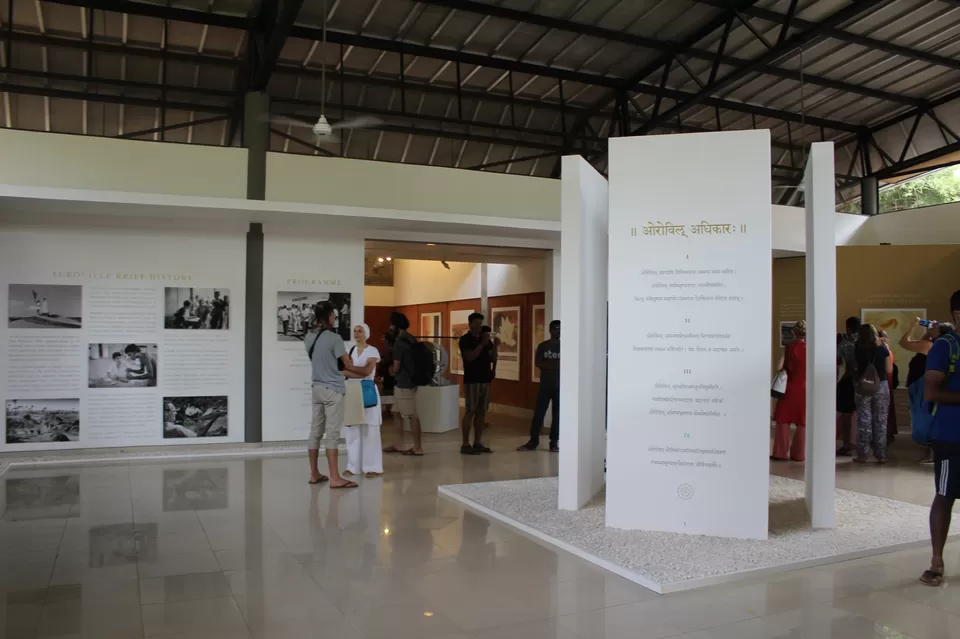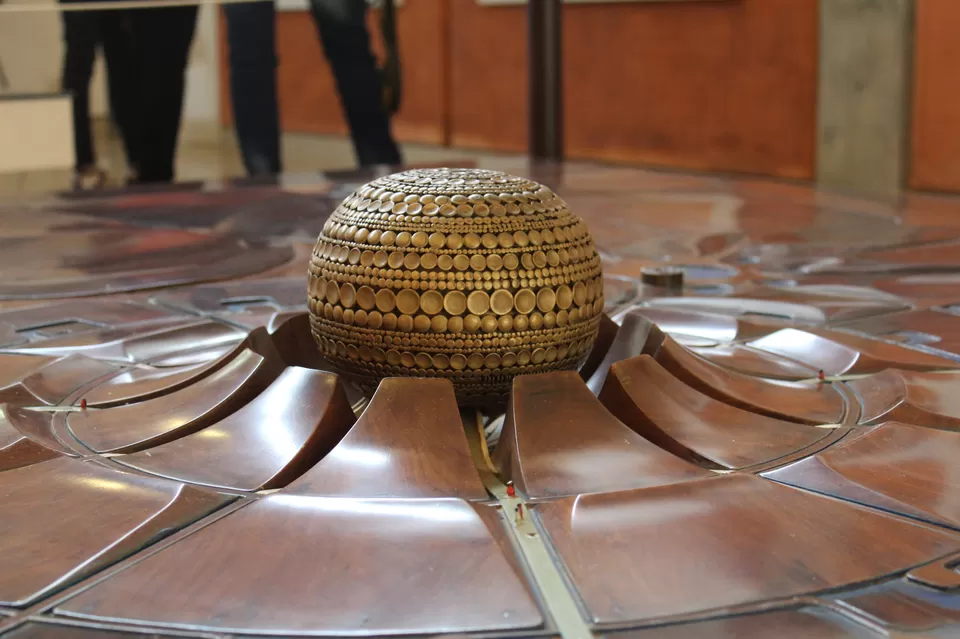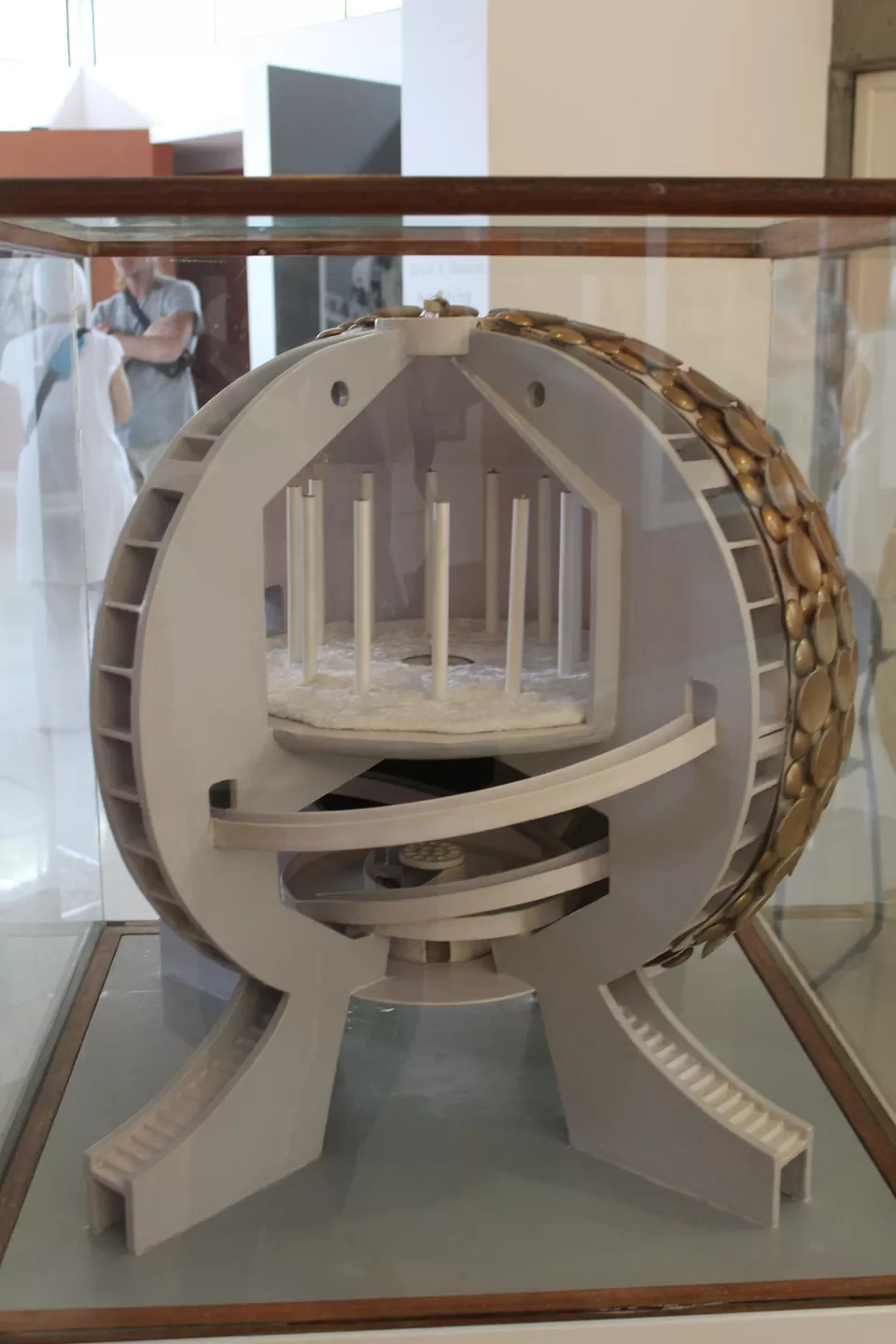 1. Matrimandir viewpoint: This component of Matrimandir is relatively simple to visit. You can tour the Auroville anytime between 9 am to 4 pm on all days of the week, get on spot free tickets and visit the view point from the golden globe viewpoint.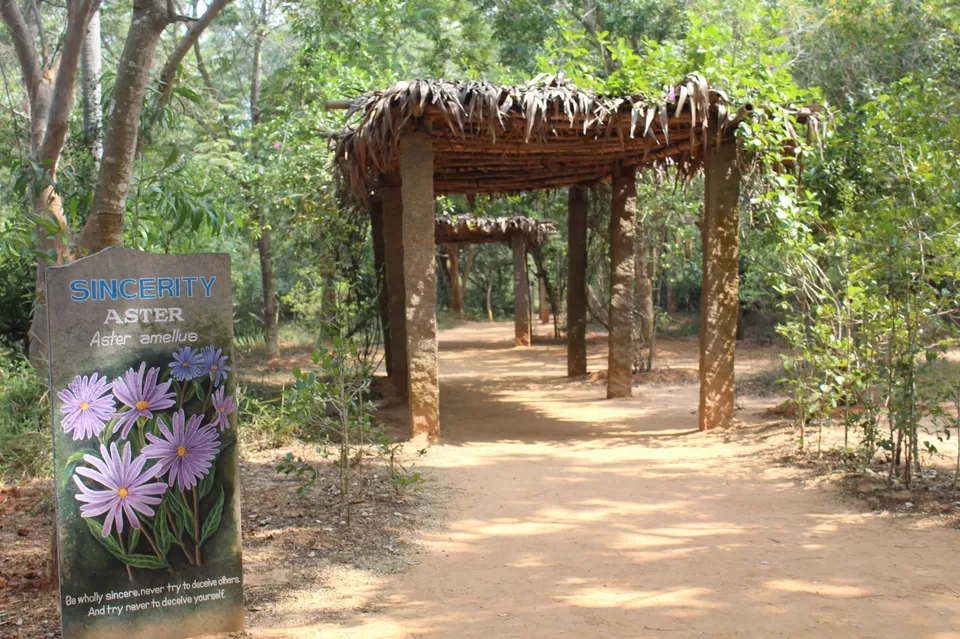 a. Passes can be obtained free of cost at Auroville's visitor centre after watching a short introductory video.
b. Passes issue times are from 9 am to 4 pm from Mon to Sat. And 9 am to 1 pm on Sunday.
c. There are shuttle services available to reach matrimandir from visitors centre for those who have difficulty in walking.
Entering the Matrimandir is little complicated. And needs getting prior tickets (free of cost) one day before at least.
2. How to enter Matrimandir meditation area?
You need to obtain passes previous day to enter the Matrimandir.
A day before :
a. You have to visit Matrimandir information centre one day before (except Tuesday) from 10 am to 11 am and 2 pm to 3 pm
b. You need to watch a introductory video called "Matrimandir" which will be shown at the info centre itself
c. The tickets are given for the next day, remember there is no entrance fee for the Matrimandir. Its free of cost but its mandatory to visit in person a day before and reserve the seat.
Visit day :
d. Once you get the free tickets to enter Matrimandir, you have to visit Matrimandir on the next day.
e. You should be present at the info centre by 9 am, last entry allowed is at 9.45 am.
f. The timing to the meditation centre is from 9.35 am to 10.05 am for inner chamber and 9.30 am to 10.45 am for the petal meditation room.
g. You cannot carry mobiles and cameras into the meditation center, make sure to deposit them in the deposit counter.
h. Meditation center is closed on Tuesday.
You can find the complete details about the steps to enter Matrimandir in Auroville's official website. Make sure you read it thoroughly if planning to enter the Matrimandir meditation centre.
Feel free to ask any doubts. You can read my complete trip of Pondicherry on my blog.