Banaras or Varanasi or Kashi. Many names but the same flavour. At the outset, I want to tell you all that if you plan to visit Banaras in August then its a very bad idea. Well, it could be a good idea too, depends on what you are looking at.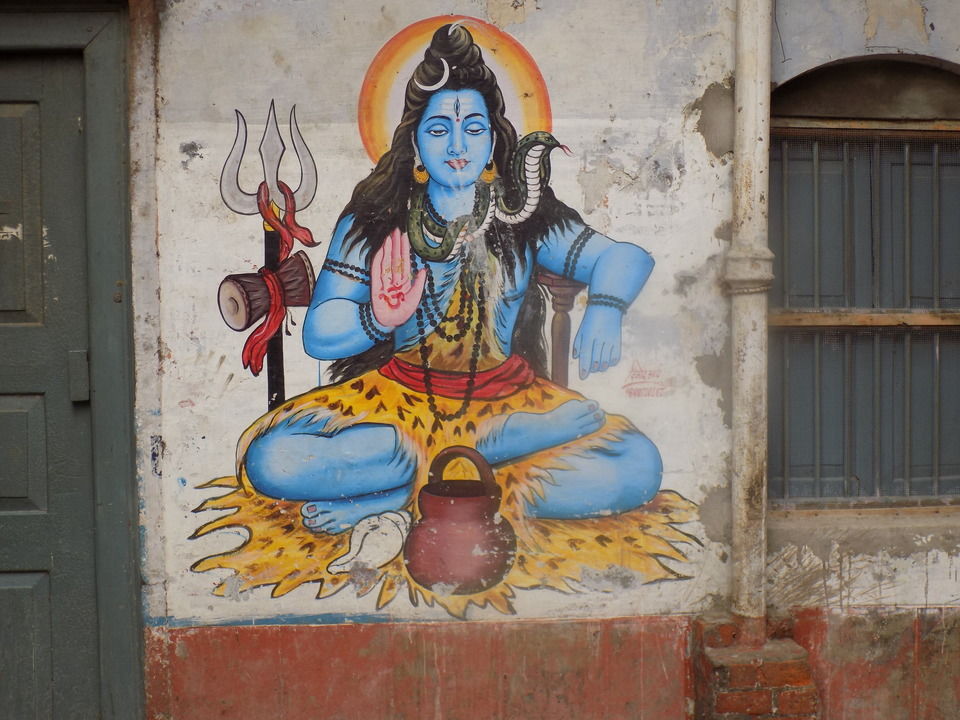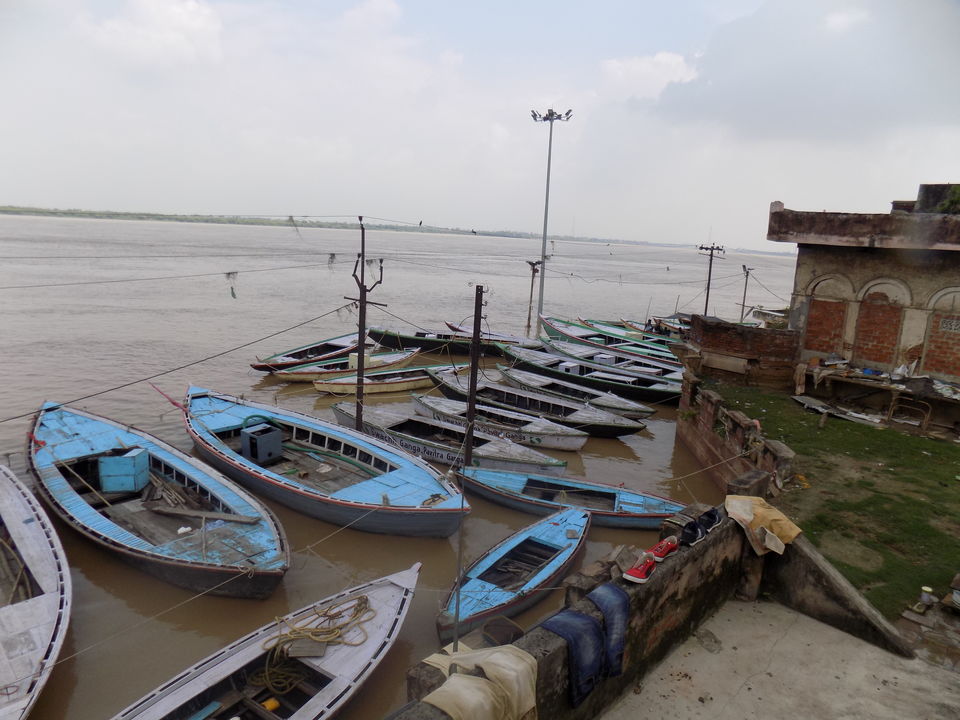 The main attraction of Banaras is its Ghats and the Boat ride in Ganga. It remains closed in 2-3 months of Monsoons as the water level in the River increases dangerously. Small temples on the ghats get submerged. Therefore, the most powerful charm of Banaras disengages in the month of August. But my wife and me had different thing in our mind. Although we were sad to miss the opportunity to spend time on ghat but the blessing in disguise was to see other aspects of the World's most ancient city.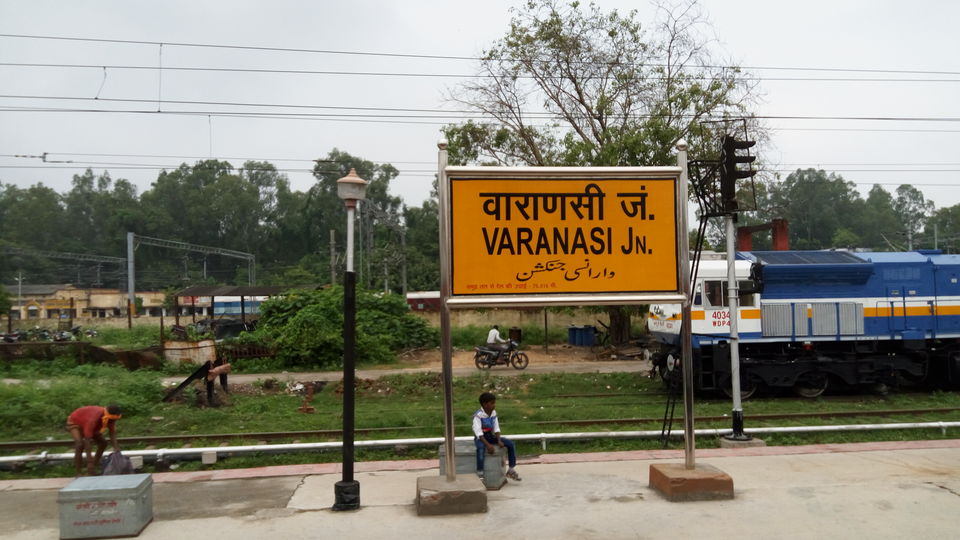 I always say that the cheapest hotel in India is the Indian Railway. We left New Delhi Railway station around 9 PM by an overnight train and reached Varanasi at 11 AM. The train journey was comfortable. We stayed at STOPS, the youth hostel and it was bustling with people from various countries. The energy levels were very high. The staff was equally friendly. It is located in Bhelupur and the ancient Jain temple and the place where Lord Parshvanath, the 23rd Jain Teerthankar was born was located very nearby.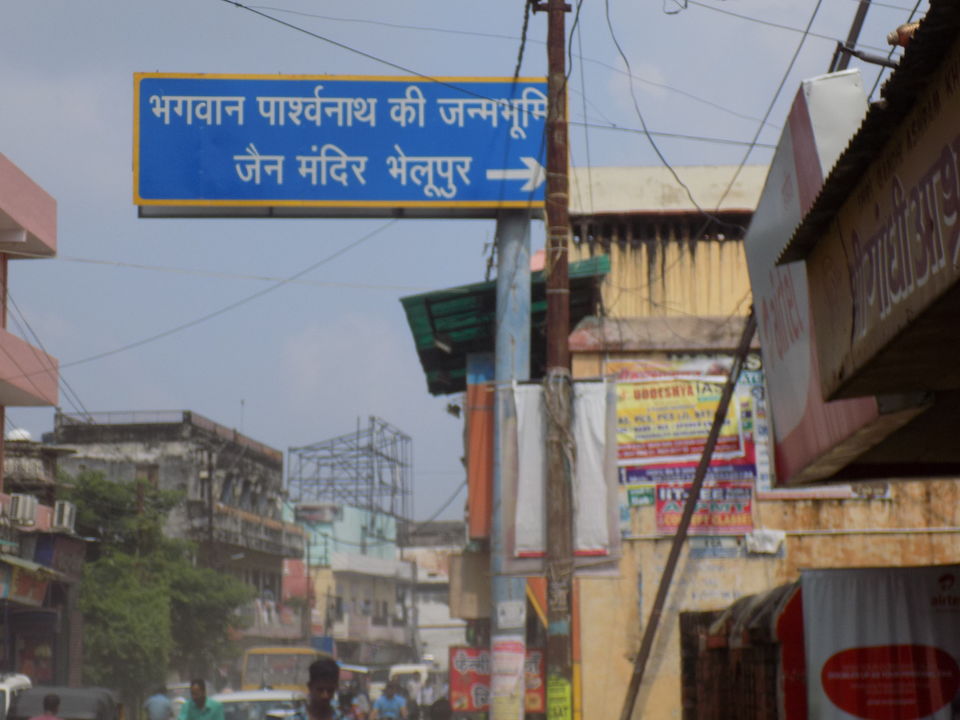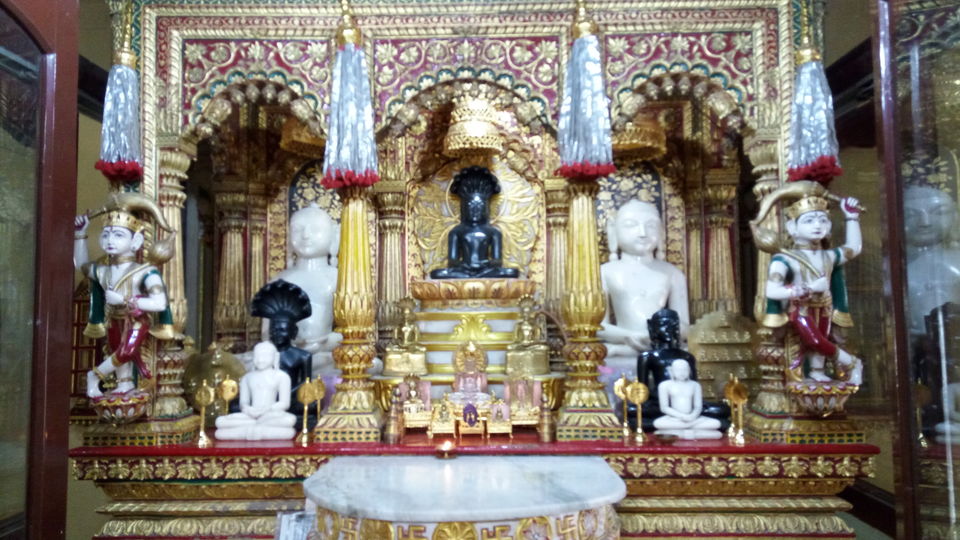 We wanted to see ourselves that how bad is the water situation. We were hoping that if there is a way we can find to have a boat ride. So, after having lunch, we went to the nearest ghat which is Kedar Ghat. It is said that Kedar Ghat is one of the most beautiful of all and is very big. Well, that day it was submerged in water. There was no way boat ride was possible. We sat near to ghat for the long time, watched Ganga flowing and taking away with it whatever came in the way. The Ghat also had a huge South Indian temple.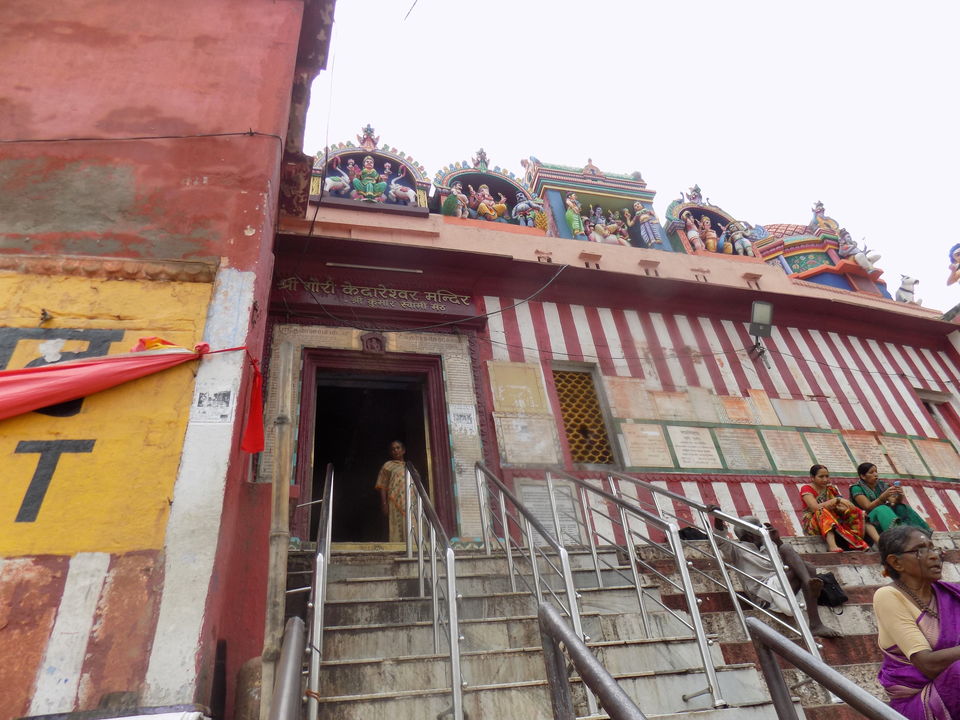 After doing some shopping, we explored the by lanes of the old city. These lanes had a charm which is unmatched. We were tired but didn't want to retire so thought to end the day by watching a movie "Rustom" in the nearest theatre.
Next day, we started early with Harishchandra Ghat. It is a ghat where dead bodies are cremated. The fire never stops. My objective was the reach the Bhadaini Jain Ghat. It is a place where jain scholar Ganesh Prasadji Varni established a Sanskrit school called "Syadvad Mahavidyala". Some 80 students still study there. It also has a Jain temple and the view of Ganga is just spectacular from here.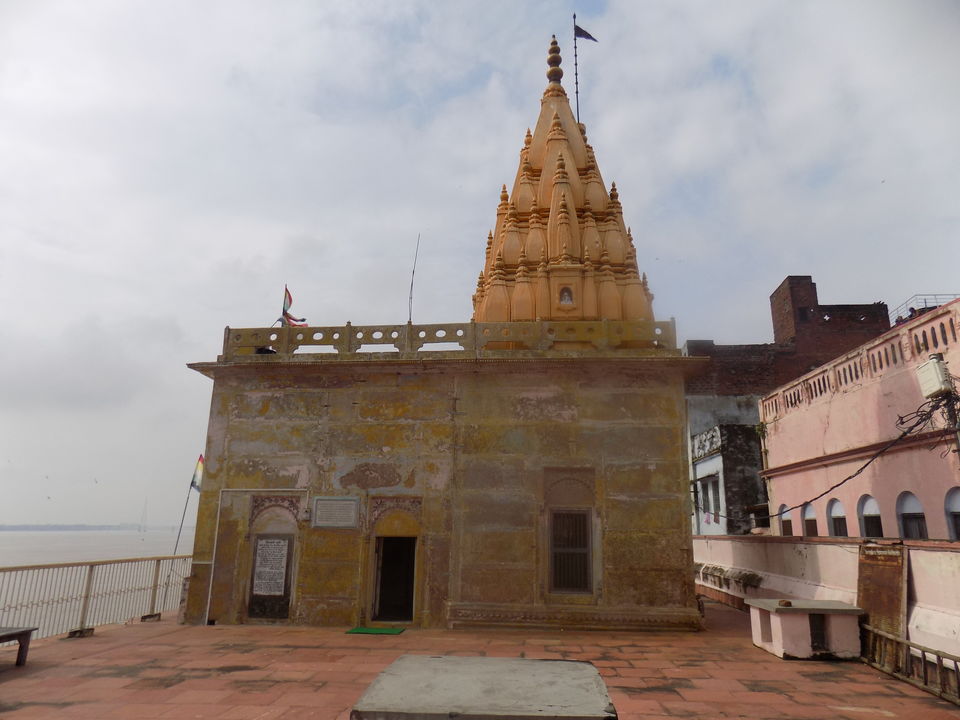 Going through smaller lanes and allys, watching unfold the daily lives of Banaras people, the garbage, the cows, small temples, shops, tea vendors, and every other ally taking you to Ganga, it was surreal. I was feeling like a part of history, a guy who just entered in a some club which belong to the oldest civilization in the world. We made our way to Assi Ghat which was completely under water.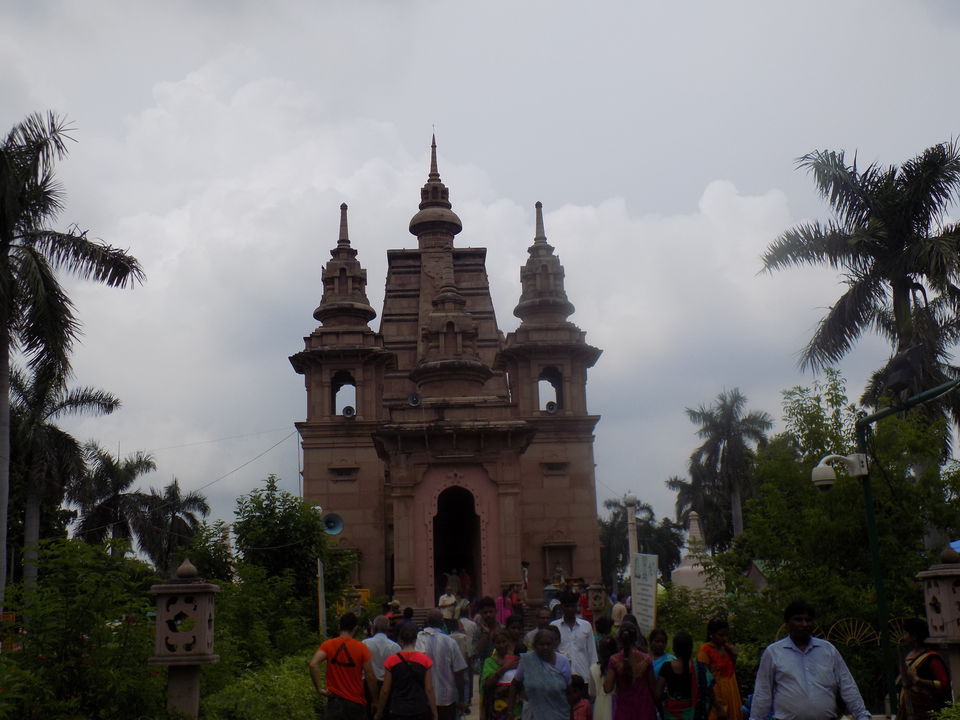 We came back to hostel and met fellow mates from different part of the world. Talked about various topics over the breakfast. In the process, we made 2 great friends, a lady who was from South Korea who was travelling across India since last 2 months and a guy from Taiwan who is travelling across the world. We had a plan to visit Sarnath in the afternoon and Taiwan guy, "Quincy", tagged along.
We hired a rickshaw to go to Sarnath some 45 minutes away from Banaras. The place is worshiped by Hindus, Buddhists and Jains. Sarnath is the birthplace of 11th Jain Teerthankar Lord Shreyansnath. There are 2 big Jain temples, 3-4 Stupas, around 5 huge Buddhist temples.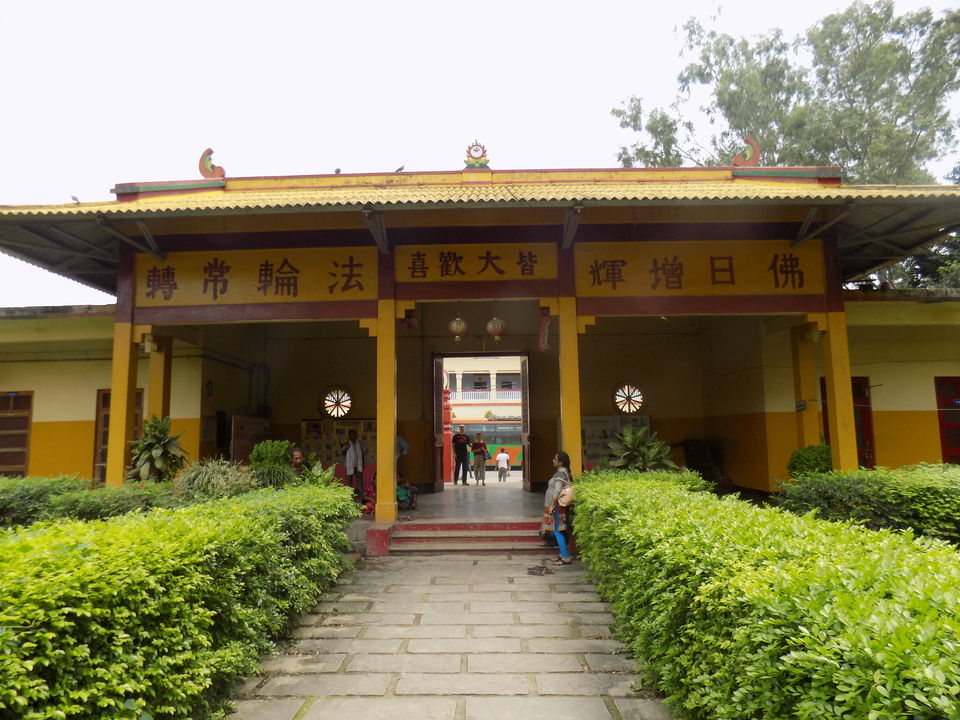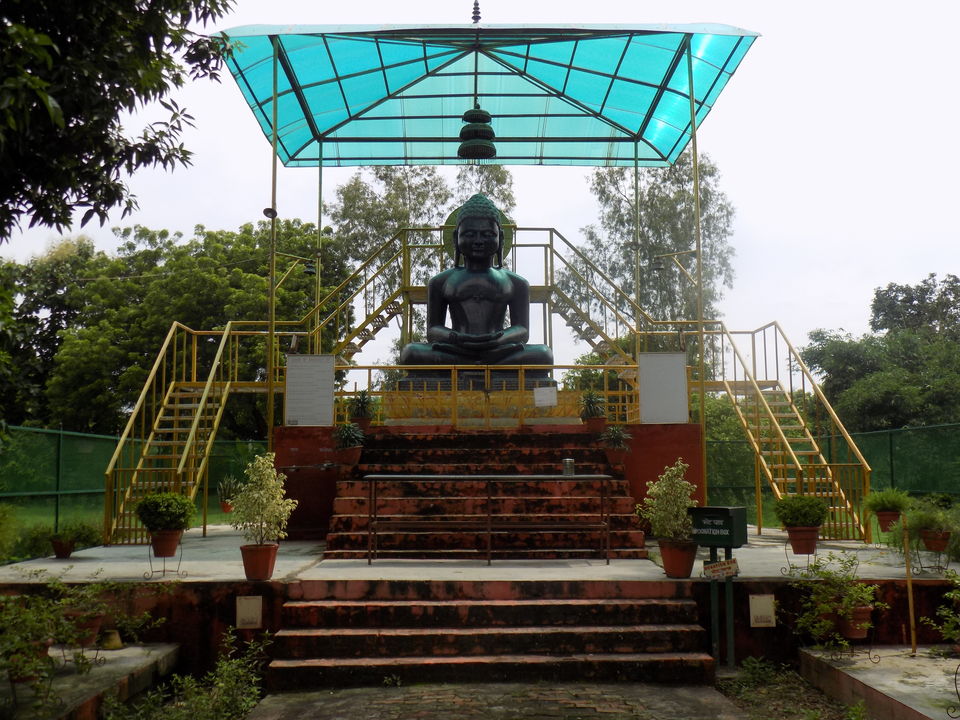 Some attractions were Chinese Buddhist Temple, Tibetan Monastry, Wat Thai Sarnath, Chorwandi Stupa etc. While coming back to Banaras, we also visited Malviya Bridge which is 130 years old and is located at the far end of Ghats. From here, once can see the huge span of Ganga and the Ghats on the one hand decked up one after another.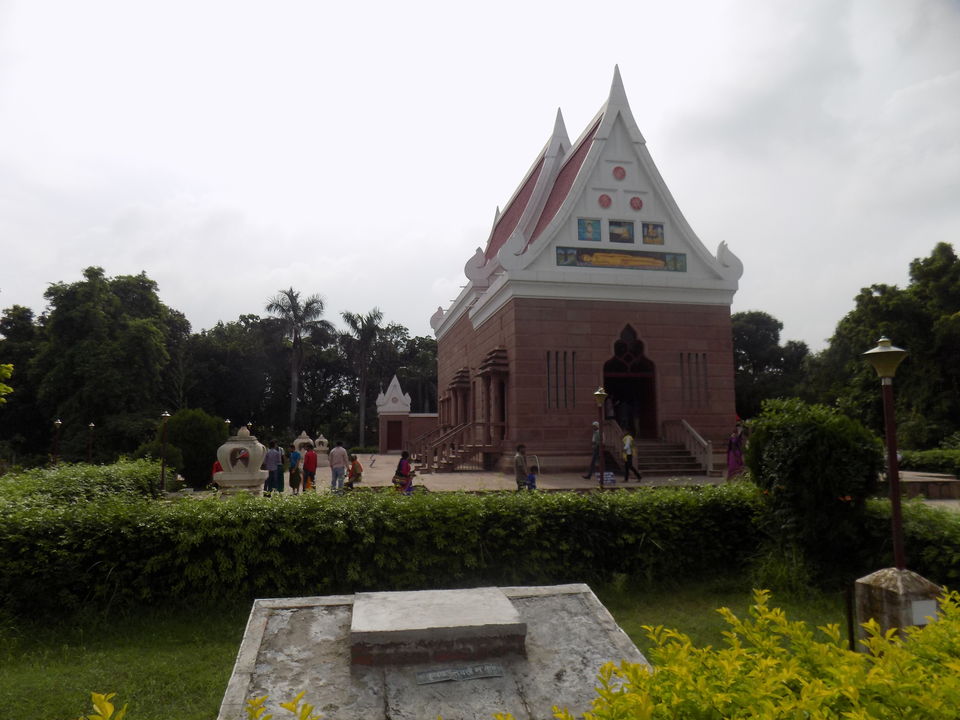 Ganga Arti is a major attraction and we couldn't miss it. Around 7.30 pm, all roads lead to the Ganga Arti. And this become our chance of a boat ride. The boats took us to 20-30 mts in the river from where we can see the ghats and arti. I believe that arti is too commercial. We did a lots of shopping from Banaras.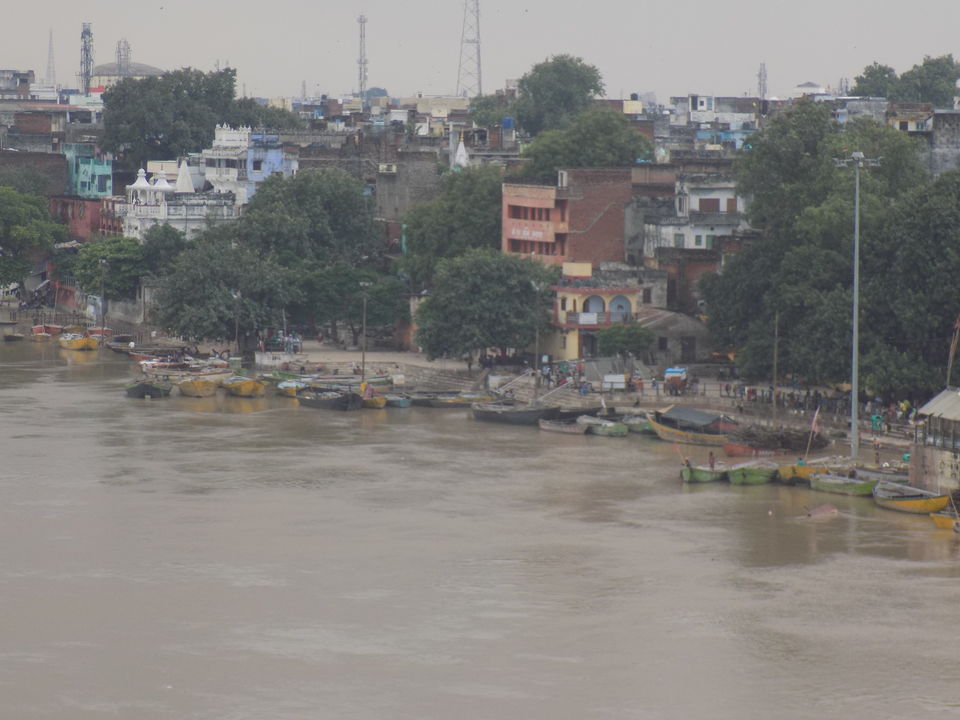 On our final day, we visited Banaras Hindu University or BHU. It was 15th August and the air was festive. The campus of BHU is well maintained and the university is well planned in terms of buildings and open spaces.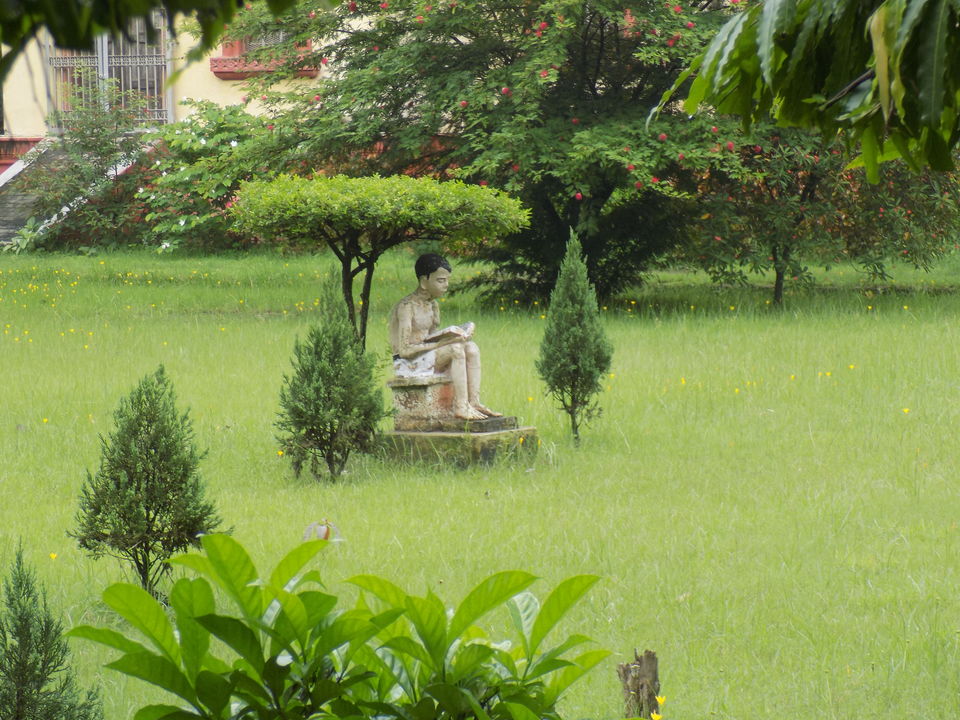 Since it was an Independence Day and the airport is located very far from the city, we decided to leave early for airport. What we could not see in the city, i.e., the view of ghats from the river, we were able to see that at the airport. They made a very detailed fiber structure replicating the ghats.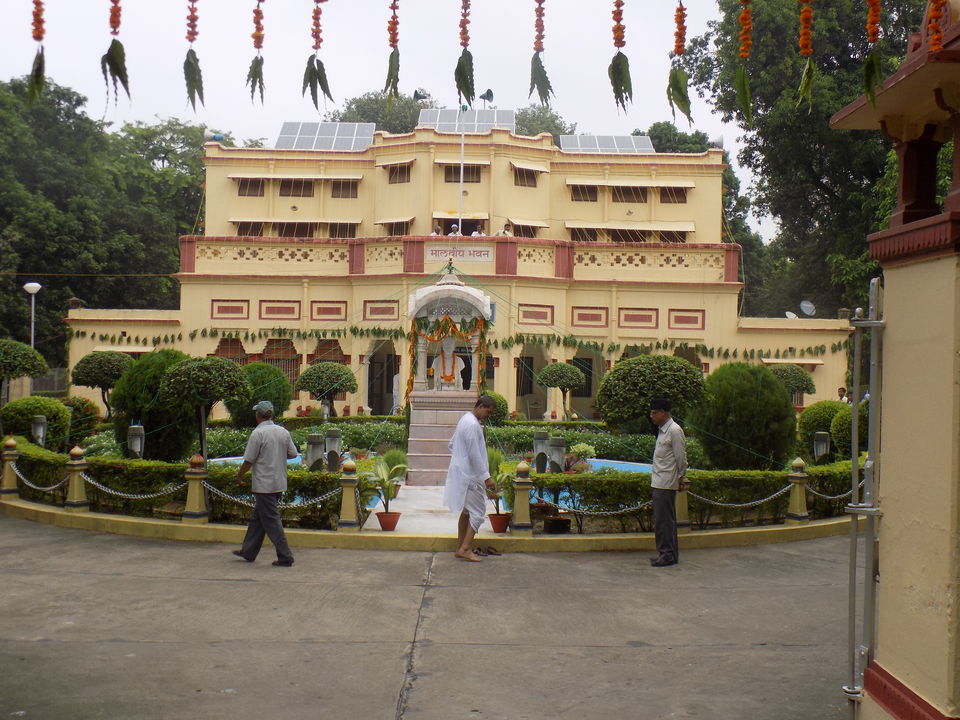 Banaras is a great place for food lover and Kashi Chat Bhandar is the epicenter. Its a small shop near Vishwanath Galli, sitting capacity of not more than 20 people and food is so cheap that we ordered all Jain things possible and it was less than Rs 200. Since, its a small shop, people share a table and an old Sanskrit teacher at BHU and her daughter sat in front of us. In a short time of 30 minutes, they told us a lot about Banaras. Incidentally that daughter and us were in the same flight to Delhi while coming back.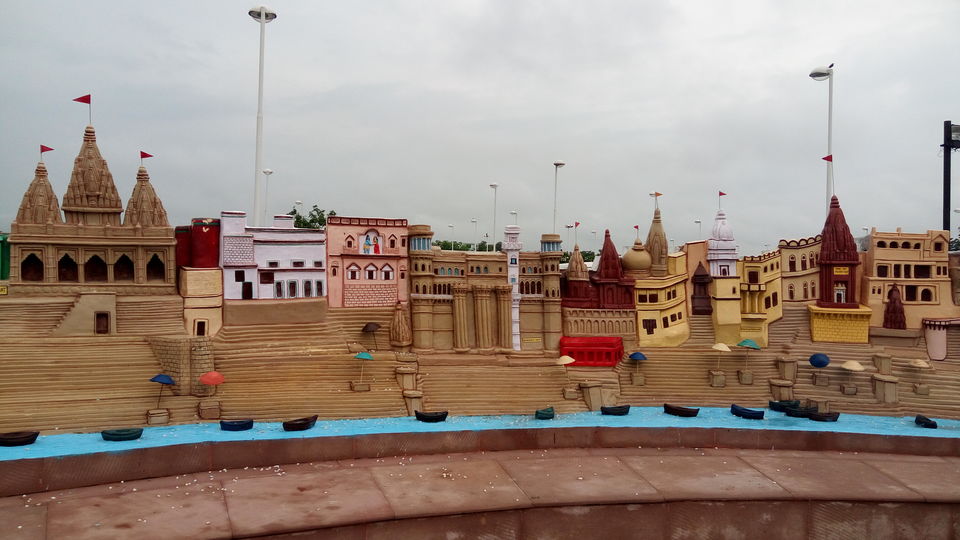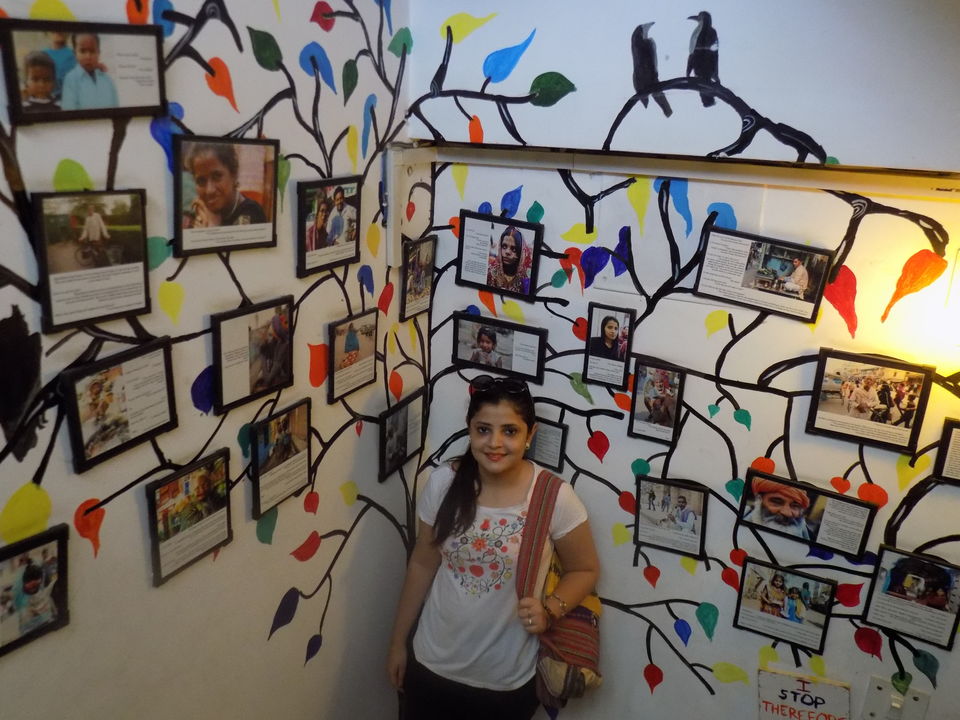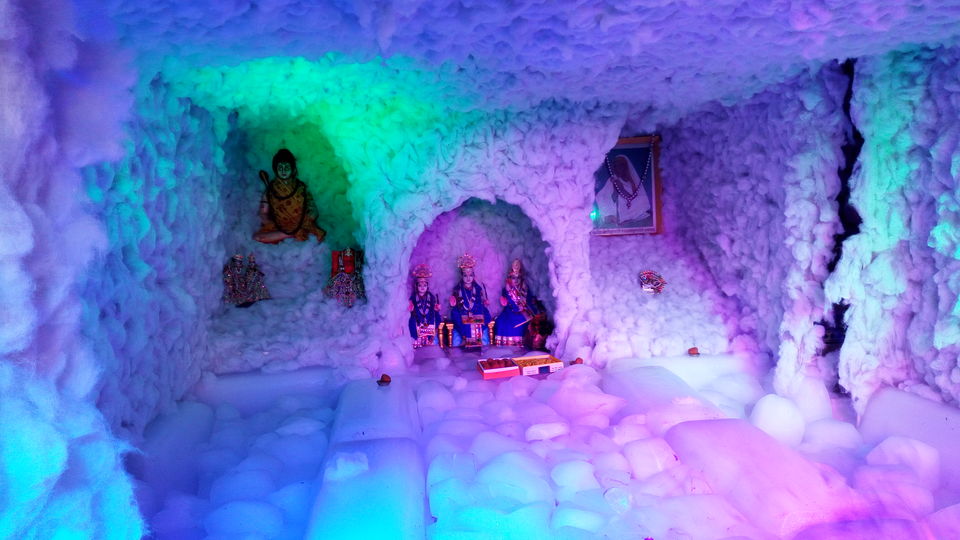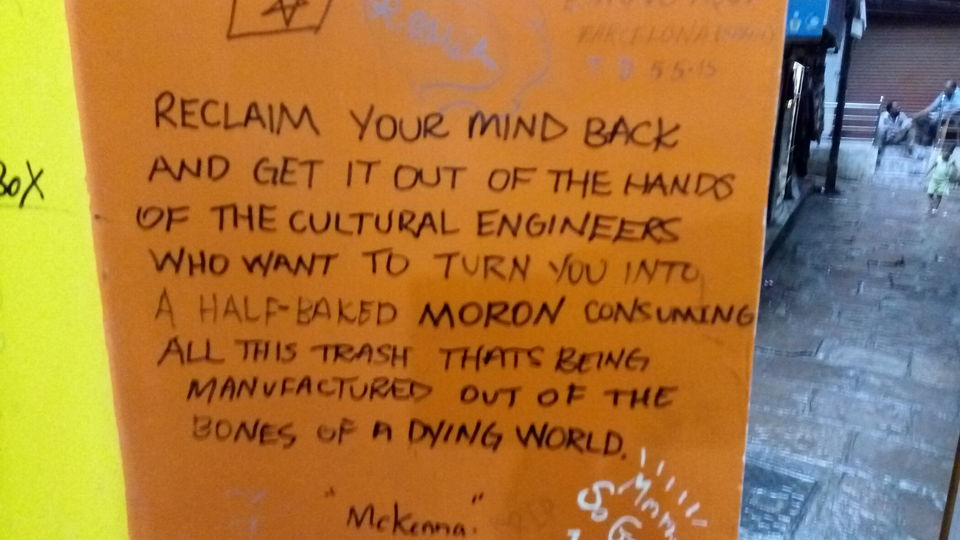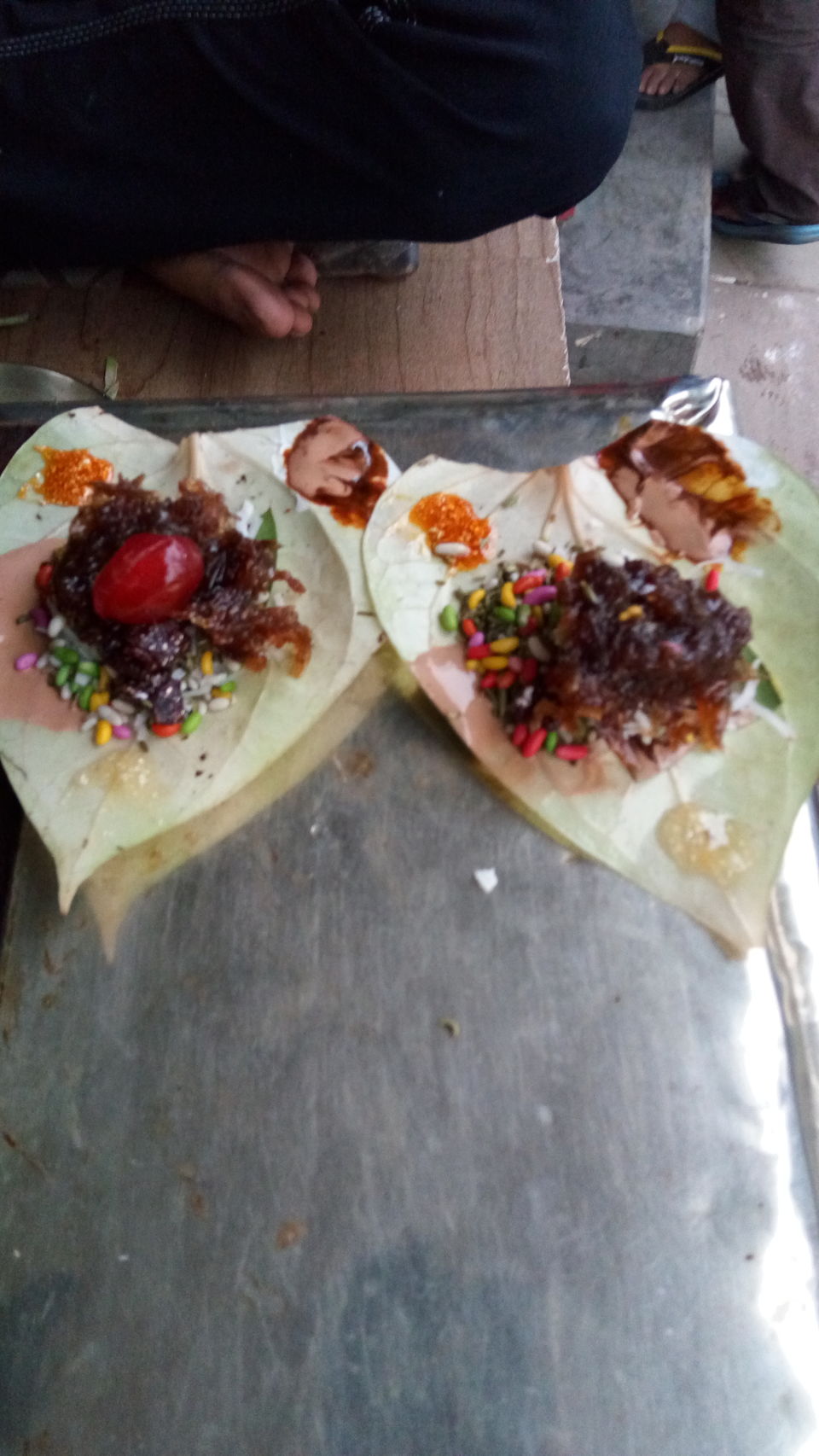 The Banarasi can live without food but not without Pan. The leaf of Pan is very different here. Very light green in color and I am not exaggerating while I say this that in 100 mtr street there are atleast 20 such Pan Shops and local people like to consume the same with tobacco and Chuna. Another such thing in Banaras is Tea. The vendors use coal Bhatti (gas stove made of mud) to prepare a Tea and there is no room for Tepidophobias. The tea is so aromatic and strong that it wakes all the senses immediately and specially when the Tea is transferred from the cooking vessel to the tea pot, the aroma spreads on the entire street.