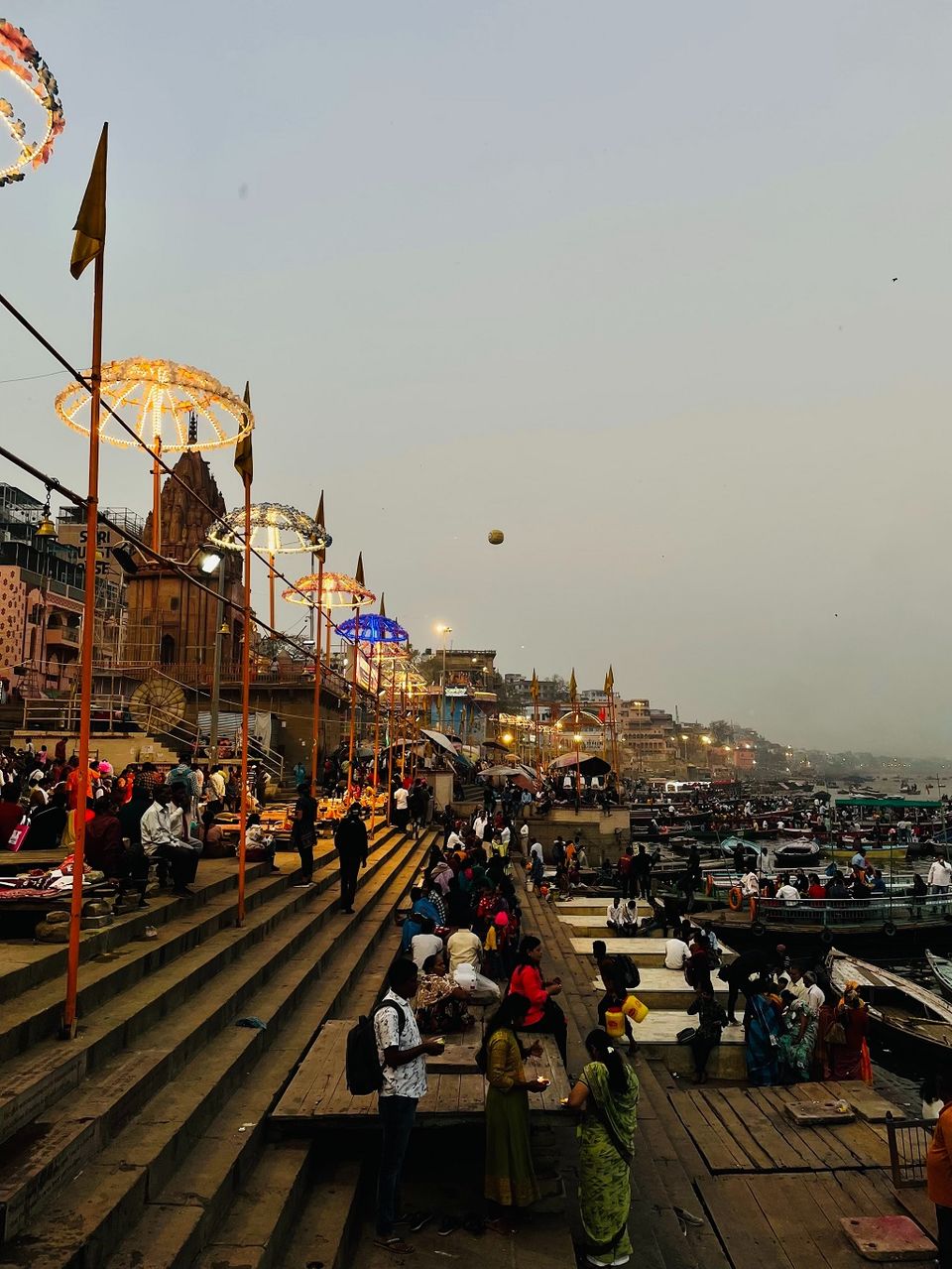 I travelled to Varanasi in January month, weather was very pleasant that time of the month. There was fog on Ganga river, and crowd was little less than usual. It was a 2 days trip and these 2 days were really amazing.
Talking about Varanasi, it's a city of the state Uttar Pradesh in northern India. It's also known with other names as Banaras & Kashi. This is one of the oldest and holiest places in India. It's situated on the bank of river Ganga, the most sacred river of India. This city draws Hindu pilgrims, who came here to bath in sacred water of Ganga & perform funeral rites. There are more than 2000 temples in the city, which concludes the famous Kashi Vishwanath Temple of Lord Shiva. Varanasi is famous for it's heritage, old temples, it's rich culture, friendly peoples & it's streets. City is not just popular for Indian travelers but among all the travelers coming from different countries across the world. People came here, bath in Ganga river, bow down in Kashi Vishwanath temple and feels the cherish environment of this beautiful city.
How to Reach Varanasi
Varanasi is popular railway station of the Northern railways. It's well connected to all Major cities. Nearest airport of Varanasi is Lal Bahadur Shastri Airport also known as Babatpur Airport, located at a distance of just 18 kilometres from the city. You can also take bus, if you're coming from Delhi, Jaipur or any north Indian city. Since i was travelling from Delhi, so i took a night train from Delhi and it drops me in Varanasi in early morning.
Best time to go Varanasi
There is no special time to visit here, you can visit any time of the year here. In summers it'll be a lot sunny days and weather can be little harsh, but nothing that can't be tolerated. In winters & rainy season the weather will feel pleasant. the only issue will be in winters that the fog will be more dense and long lasting on Ganga river than usual. But among all that the beauty of this place will amaze you in every season.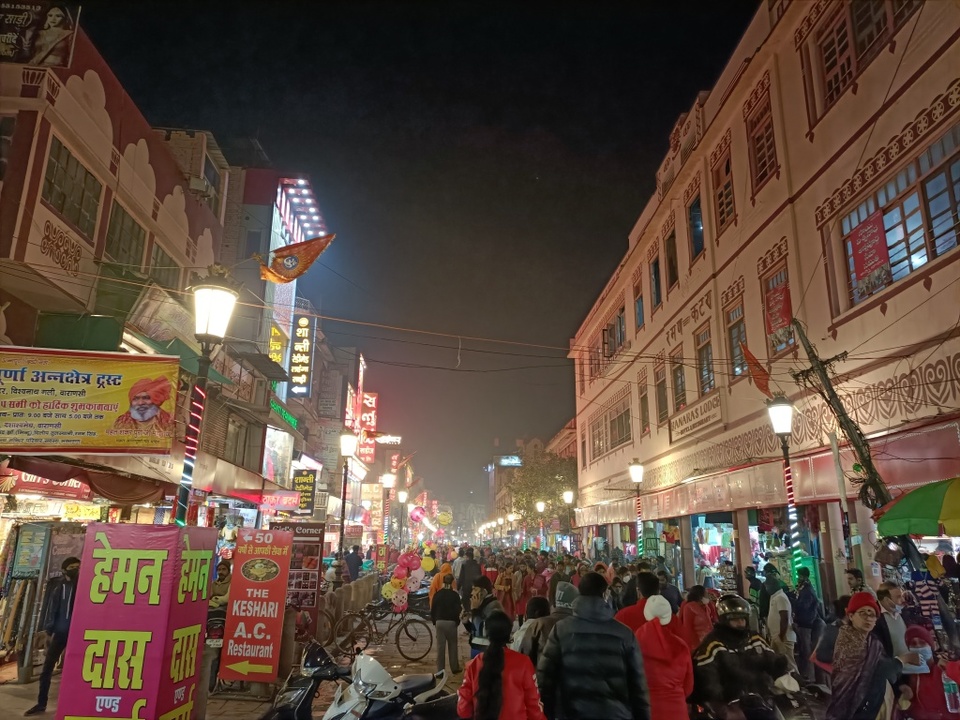 Major Tourist Destinations in Varanasi
There are many famous tourist attractions in Varanasi. Some of the famous destinations are as below, which includes many Ghats, Museum, Sarnath Buddhist temple, Ganga River, Ganga Arti, Banaras Hindu University
Ganga River Sarnath Banaras Hindu University (B.H.U) Ganga Arti Kashi Vishwanath Temple Manikarnika Ghat Assi Ghat Banaras Ghats Dasaswamedh Ghat Ramnagar Fort Sankat Mochan Hanuman Temple Tibetan Temple Vishwanath Street Kashi Corridor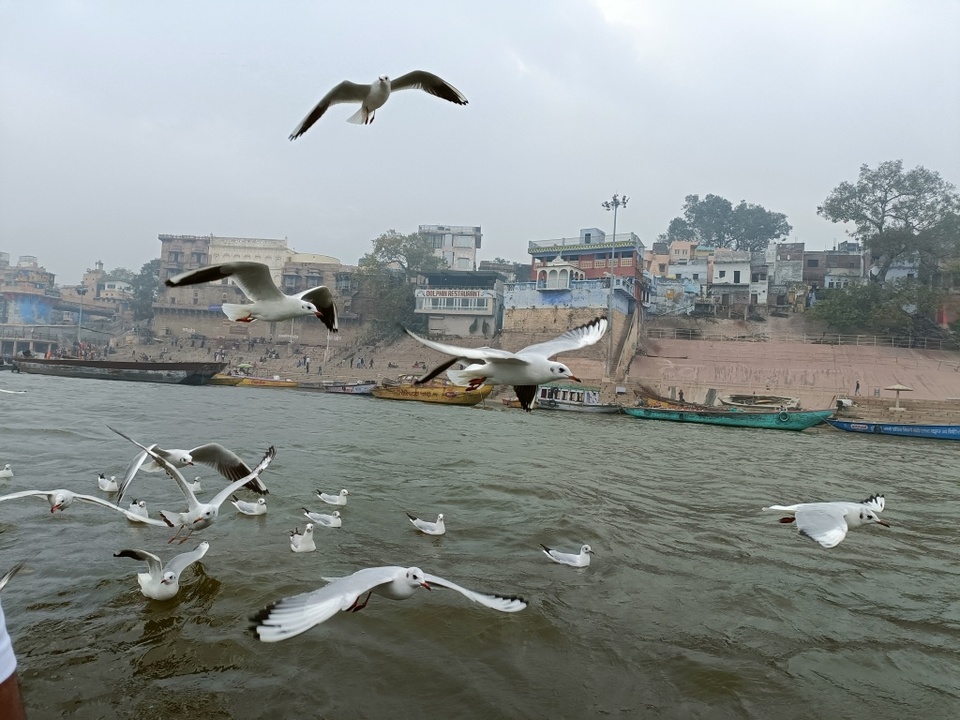 Activities to do in Varanasi
There are many things you can do in Varanasi. One can visit famous Ganga ghats, temples and stroll through the old streets of Varanasi. You can enjoy the beautiful Sunrise and Sunsets over Ganga ghat. You can take the boat ride in Ganga river or take the cruise tour too. Varanasi is also famous for it's vegetarian food. You can enjoy the different cousins while strolling through the famous Banaras streets. I personally enjoyed the famous Kachori Sabji & Banarasi Paan of the city. If you're a food lover, there is so much for you to taste.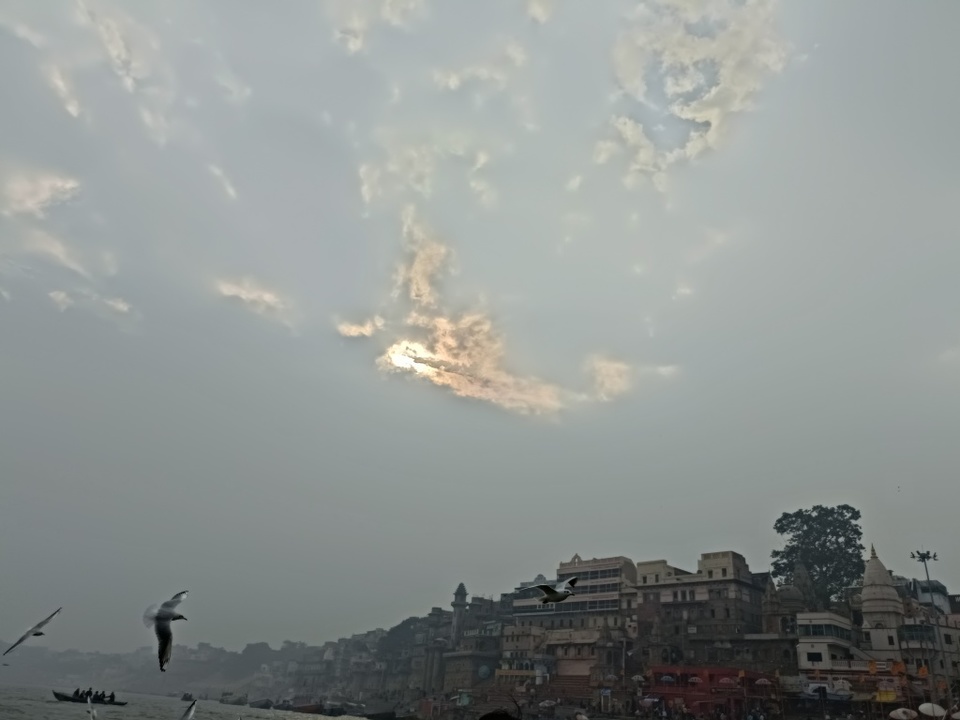 Sarnath is also one of the famous tourist attractions of Varanasi. Here you can see the old heritage of Buddhism. It is famous, as the site where Gautama Buddha first taught the Dharma, or where Buddha preached his first sermon. there are many monuments in Sarnath, where you can visit and spend your day. Before visiting here, pls make sure that the site is open for the visitors that day and keep in mind the timings and openings hour too. As when i had gone in January it was close due to COVID restrictions and entry in the premises were restricted.
Sharing some of the pictures of my visit. Enjoy the beautiful scenes of the Varanasi and plan your next trip for this beautiful city.
So that's all the details of my Varanasi journey, stay connected for my further journey stories. Do like and share the article with your friends and family.

I'm passionate about my work and always ready for new challenges. View all posts by riteshdixit