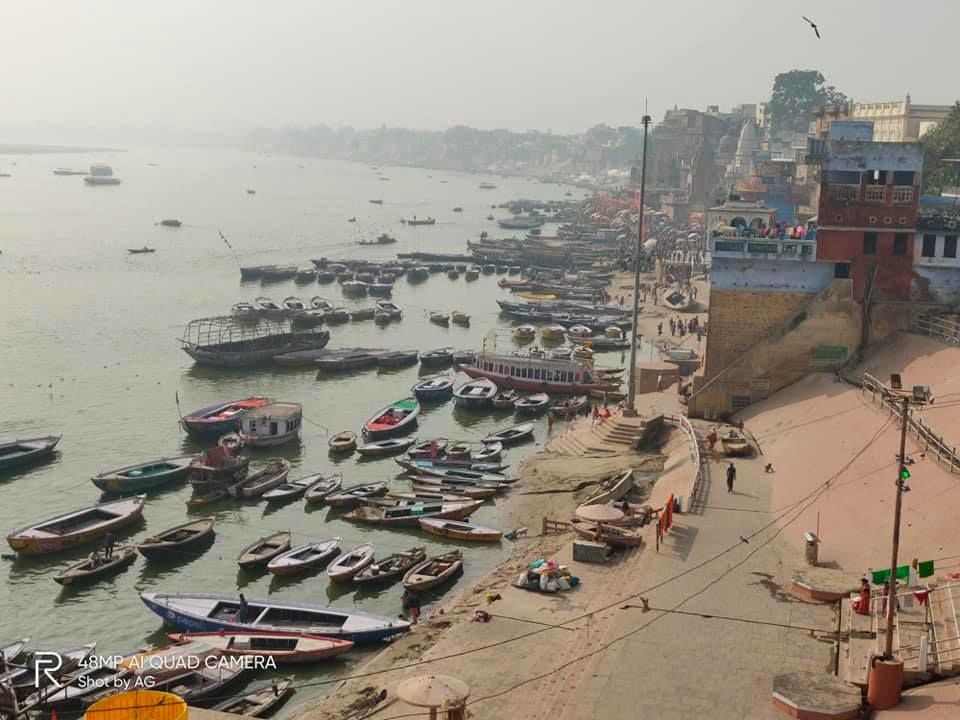 Varanasi this city has 3 names Benares, Banaras or Kashi is a city on the bank of the holy river the Ganges in Uttar Pradesh, India.
Let's go to the flashback when I was in school my grandmother told me many stories about Varanasi. Now it's time to explore the stories & facts.
This is one of the world's oldest continually inhabited cities, and one of the holiest in Hinduism. Pilgrims come to the Ganges here to wash away sins in the sacred waters, to cremate their loved ones, or simply to die here, hoping for liberation from the cycle of rebirth.
I reached Varanasi 90 clock AM, my journey was around 14hr from Kolkata (India). I booked an OLA & reached Goudillia chourha Varanasi.
Station Info:-Varanasi Junction, also known as Banaras Junction, Varanasi Cantt Railway Station and Banaras Cantt Railway Station, is the Main Railway Station which serves the City of Varanasi.
Nearest Airport :- Lal Bhadur Shastri International Airport ,Varanasi
Address :- Varanasi District, Babatpur, Uttar Pradesh 221006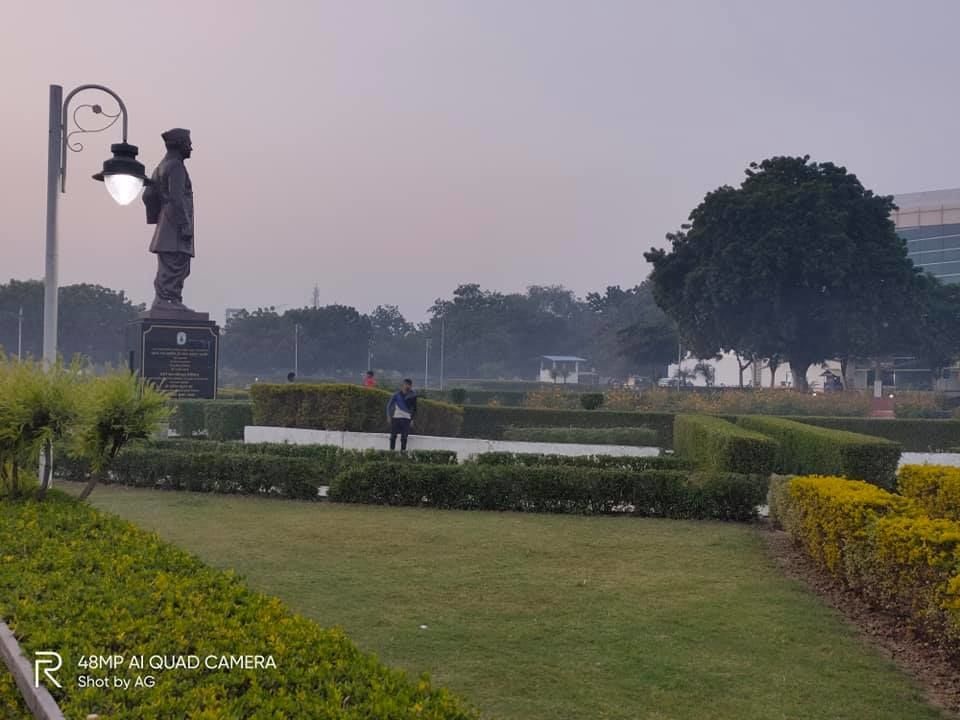 I stayed in Hotel Alka near meer ghat, four-wheelers are not allowed near ghats because ghat areas are very narrow & also to avoid unusual traffic, so cab will drop you on Goudillia chourha Varanasi from here you have to walk 600m to reach the ghats.
Hotel Review:-Overall good ,food was good in reasonable rate.
Cleaness:- 4.5/05
Food :- 4.5/05
Rooms :- 3.8 ( Single occupancy room)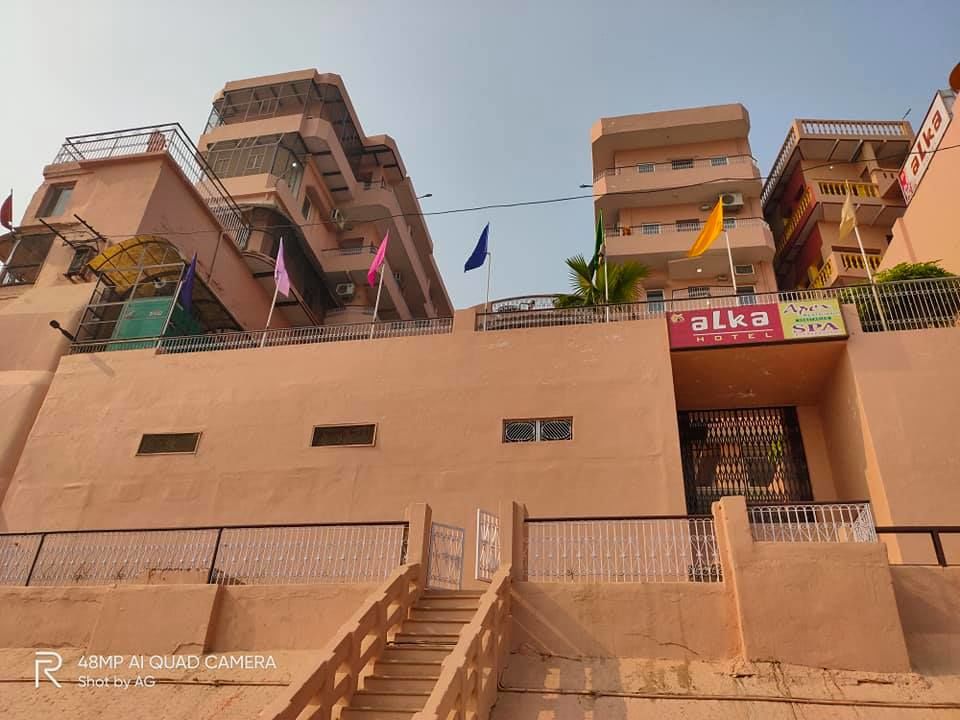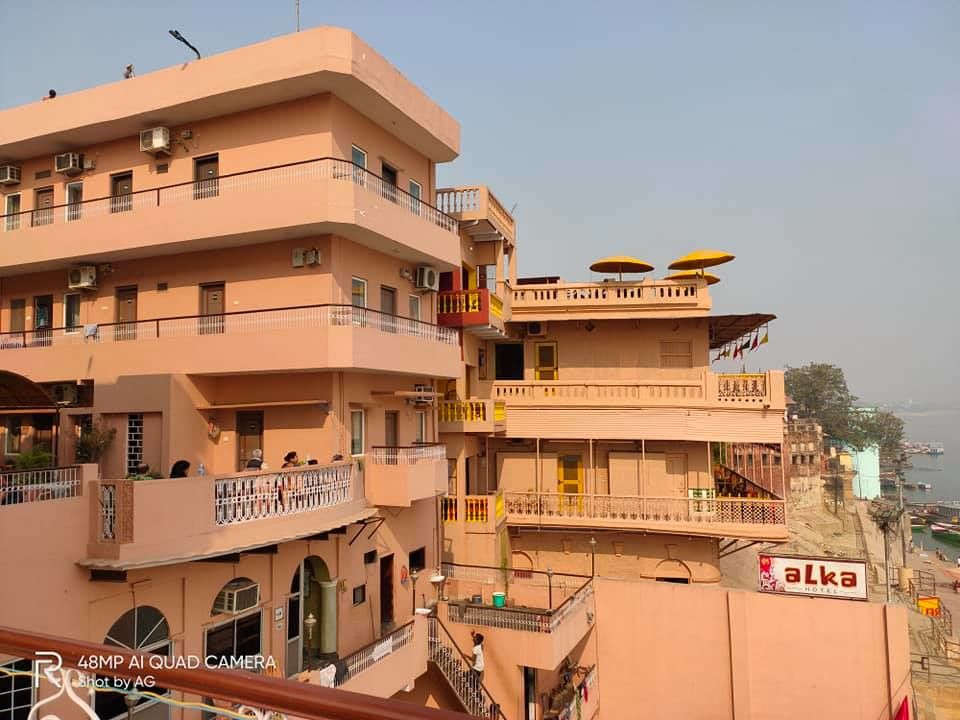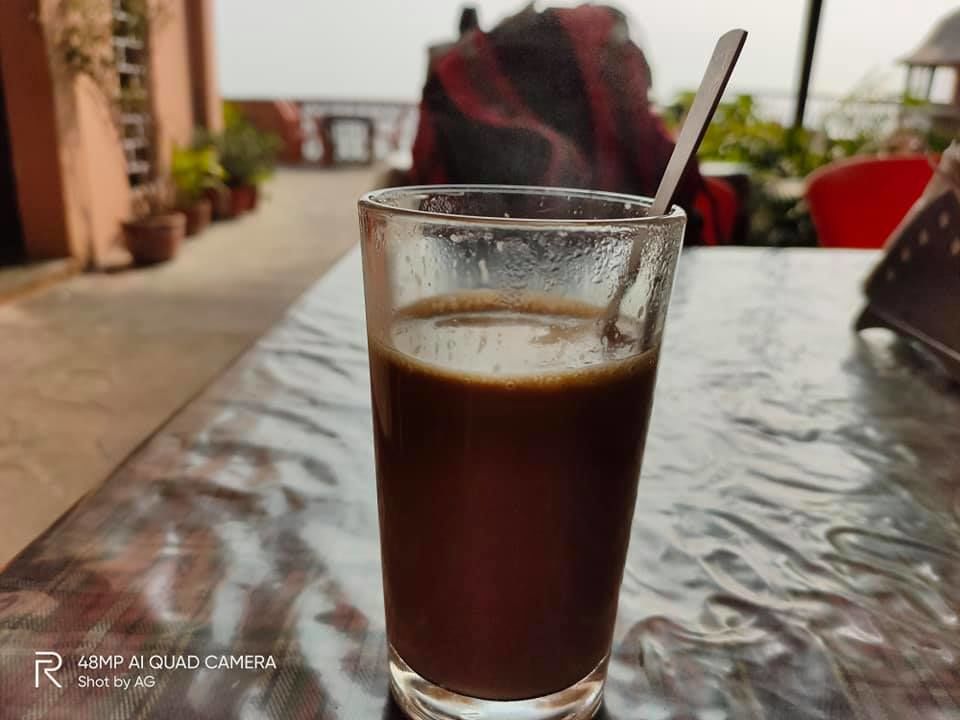 I came here for 3 days, after completion of all check-in procedure in my hotel, I went to ghat called Dashashwamedh Ghat and taken bath in the holy river Ganges. Don't confuse with the ghats, there is a total of 88 ghats in Varanasi.9 Important Ghats in Varanasi that You Must See.
Assi Ghat, Chet Singh Ghat, Darbhanga Ghat, Dashashwamedh Ghat, Man Mandir Ghat, Manikarnika Ghat(Per Hindu ritual dead bodies are burn in this ghat), Scindia Ghat, Bhonsale Ghat, Harischandra ghat.
Beauty of Varanasi.
Ghats rating :- 05/05
Cleanliness :- All ghats were well decorated & clean many facilities were added to attract tourist.
If you want to see Gangs aarti by boat you can also book through online website or you can add this into your package at the time of hotel booking.
Shri Kashi Vishwanath Temple
Shri Kashi Vishwanath Temple is one of the famous Hindu temples dedicated to Lord Shiva. Many stories are still unrevealed & untold.
This city is also called Kashi in ancient time, hence the temple is called Kashi Vishwanath Temple.
I stand in a queue around 1hr, you have to face 2 security checks to get entry inside the temple, however, a policeman was very cooperative & hat's off to them, they were managing the pilgrim's queue very well.
Restricted items inside the temple:-
Mobile phone, Camera, leather items, harmful weapons etc, but don't worry inside Vishwanath Gali every shop has locker facilities to store your important items.
Many other temples were also present inside the Kashi Vishwanath Temple & one of the famous temple called Maa Anpurna Temple & this temple has also its own importance in Hindu religion.
After completion of my puja, I was very hungry & now its time to relax my tummy, I did my lunch & that was amazing in taste, I basically prefer 'Thalis' If I'm going for a trip.
Why I prefer 'Thalis'?
To taste local foods of that particular city & that would be the great option.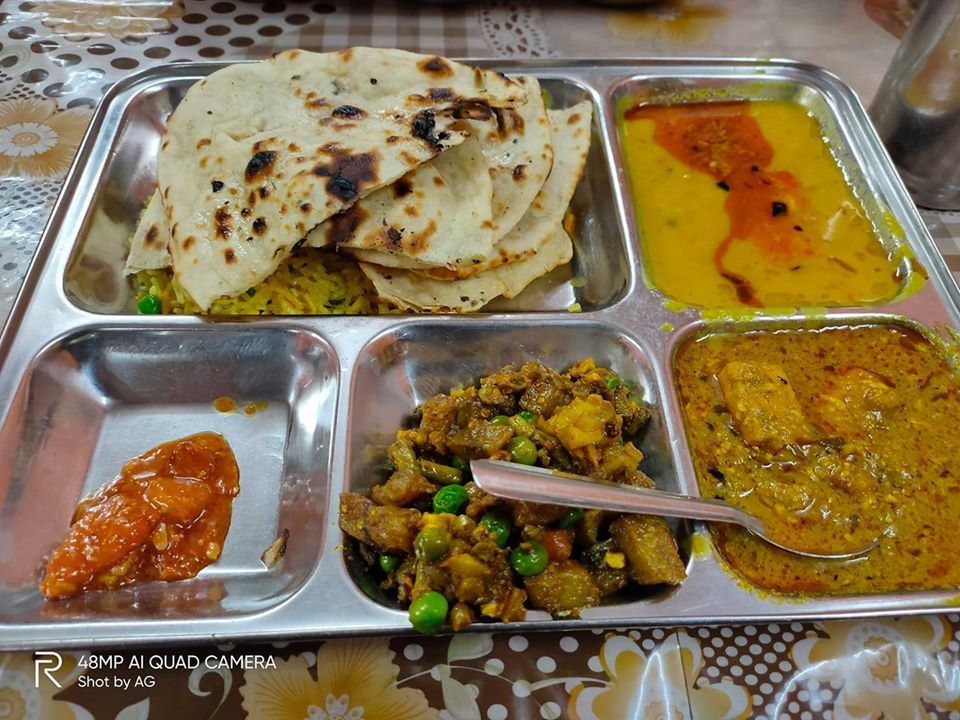 Sankat Mochan Hanuman Temple
Sankat Mochan Hanuman Temple is a Hindu temple in Varanasi (Near Lanka).
Restricted items inside the temple:-
Mobile phone, Camera, leather items, harmful weapons etc.
Please stay alert with Monkeys inside the temple, don't try to harm them otherwise they will harm you.
Day 1 ends with all those funs & now its time to back to the hotel.
Day 2:-
My day start's with delicious chachi's (Aunt) kachori (Indian Bread) with potato curry, I heard from locals that this shop has been running from a very long time, earlier one lady use to set in this shop & now her sons are running this shop.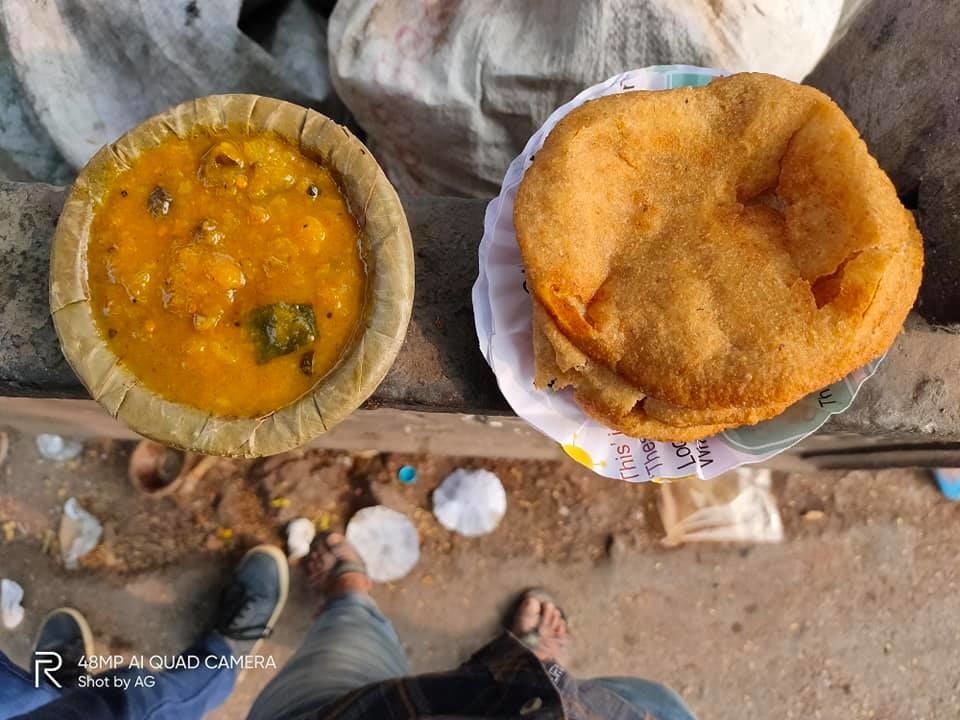 Location:- Near Ravidash gate , Lanka Varanasi.
I recommend you to visit here & have some breakfast.
My journey towards Sarnath
Sarnath is a place located 1okilometers north east of Varanasi.
Why Sarnath is so famous, I will explain to you.
The deep park in Sarnath where Gautama Budha first taught 'Dharma'.
From where to get tickets for Sarnath Archaeological Museum – The oldest site museum & Sarnath, archaeological site
There were 2 counters present nearby museum where you have to pay total 30/INR (5INR for museum & 25/INR for Sarnath, archaeological site) after that you will get access for both the places.
Sarnath Archaeological Museum:-
Restricted items inside Museum:-
Mobile phones (DCLR & other cameras are available), plastic items are strictly prohibited inside the Museum, you have to deposit all your restricted items inside the locker room.
When I entered inside the museum, I saw 80% of people were came from outside India & there tour guides were explaining to them about the things placed inside the museum.
I feel proud when someone came from outside India especially to know our cultures, how our rituals are happening.
Everywhere computer display was available, If you can read more about that particular pillar or statue you can read it.
Many school children came to see the museum& I like this approach.
Timings:-
9 am to 5 pm; Friday Closed
Photography
Allowed
Wheelchair
Accessible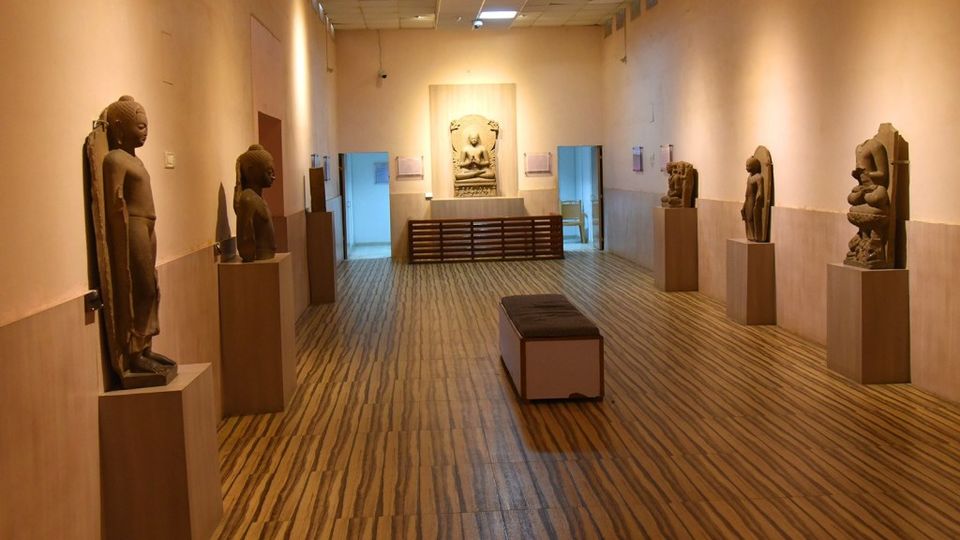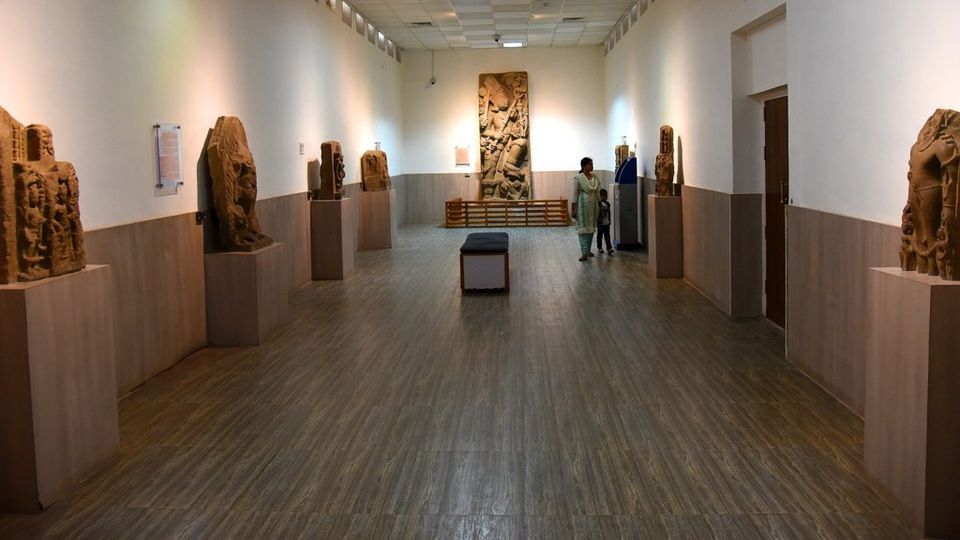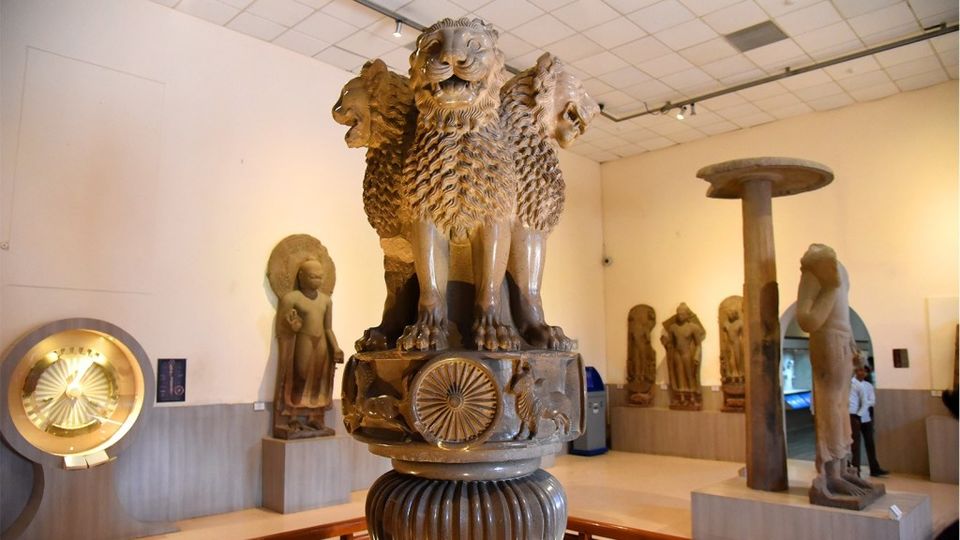 Sarnath, archaeological site/Park
According to tradition, it was there that the Buddha first began teaching his followers. The site contains a stupa (shrine) and the famous lion-capital memorial pillar, which was erected by the 3rd-century-BCE Mauryan Emperor Ashoka and is now the state emblem of India.
As this is Buddhist pilgrim spot so you will see tourists from outside India come here especially to visit this place.
I strongly recommend this place to feel the silence & If you are love to do meditation then this could be one of the choices.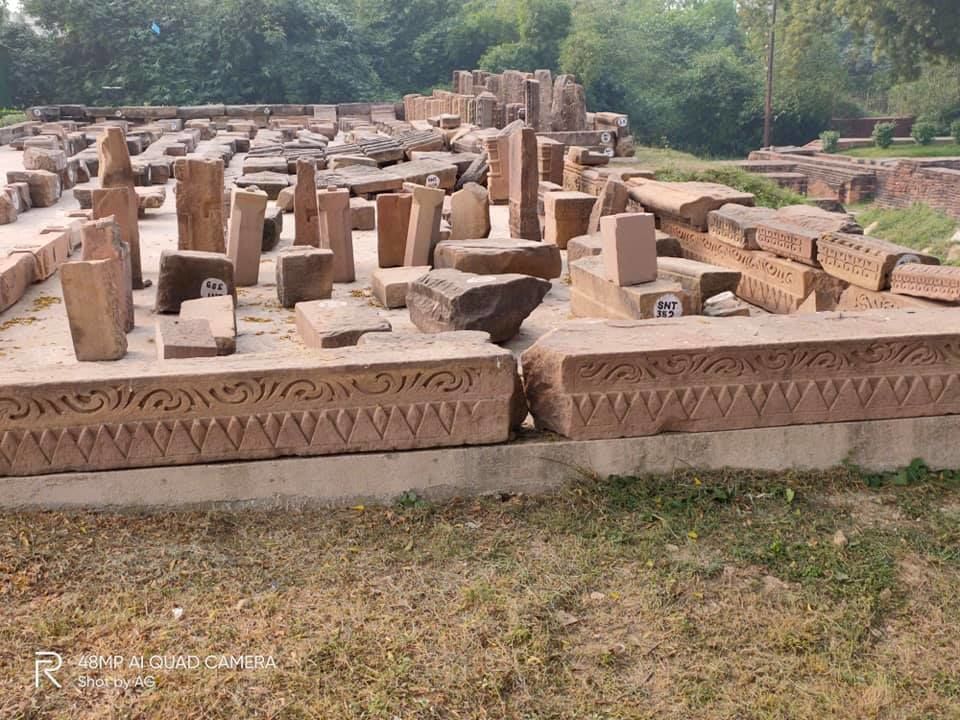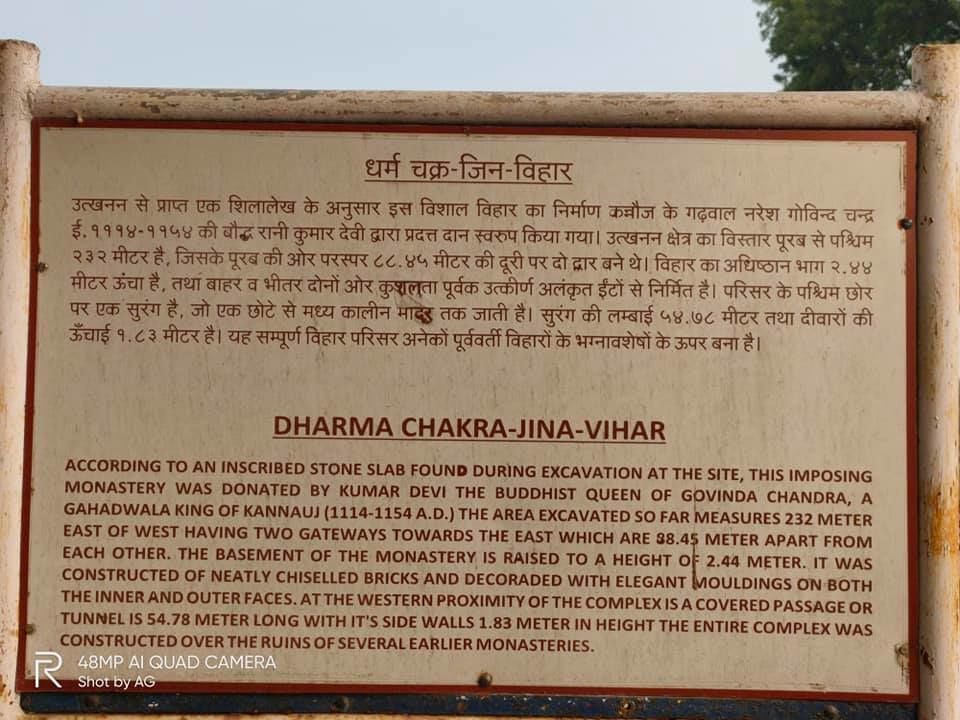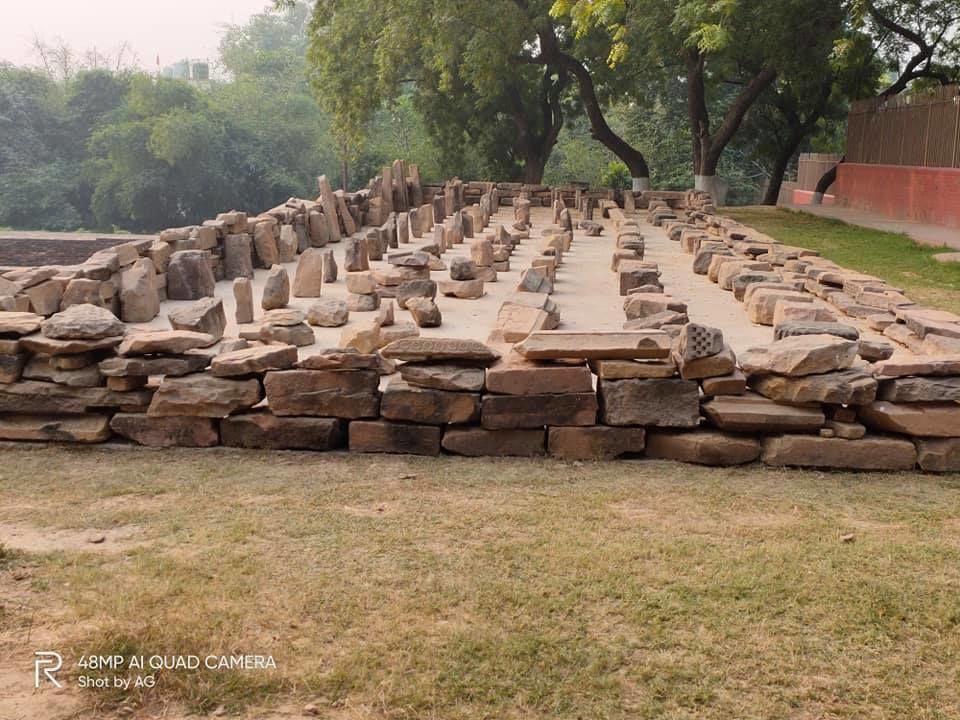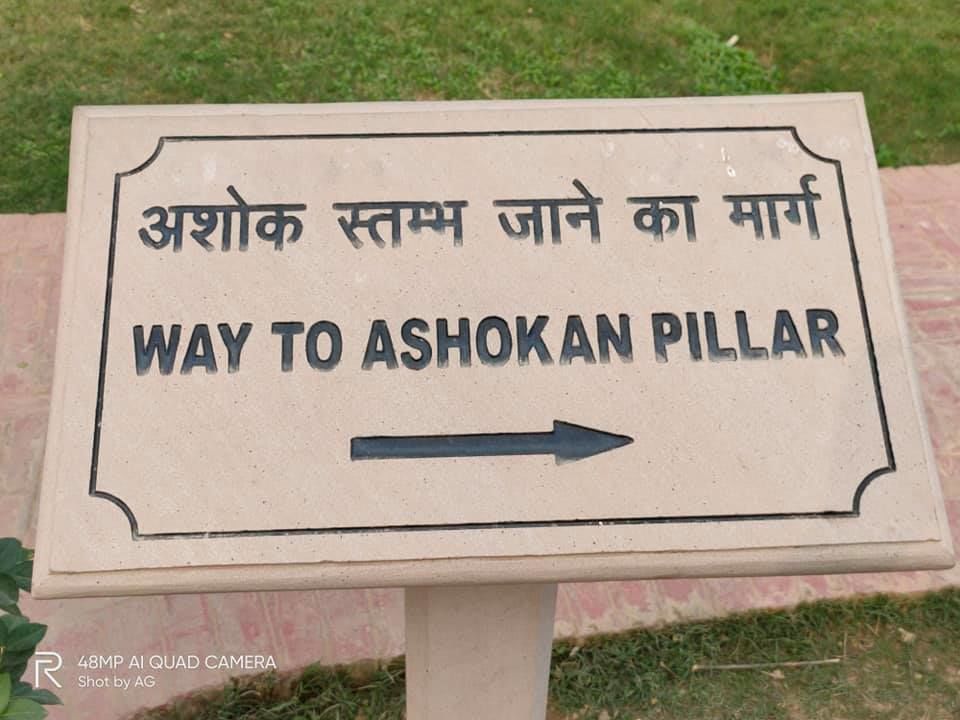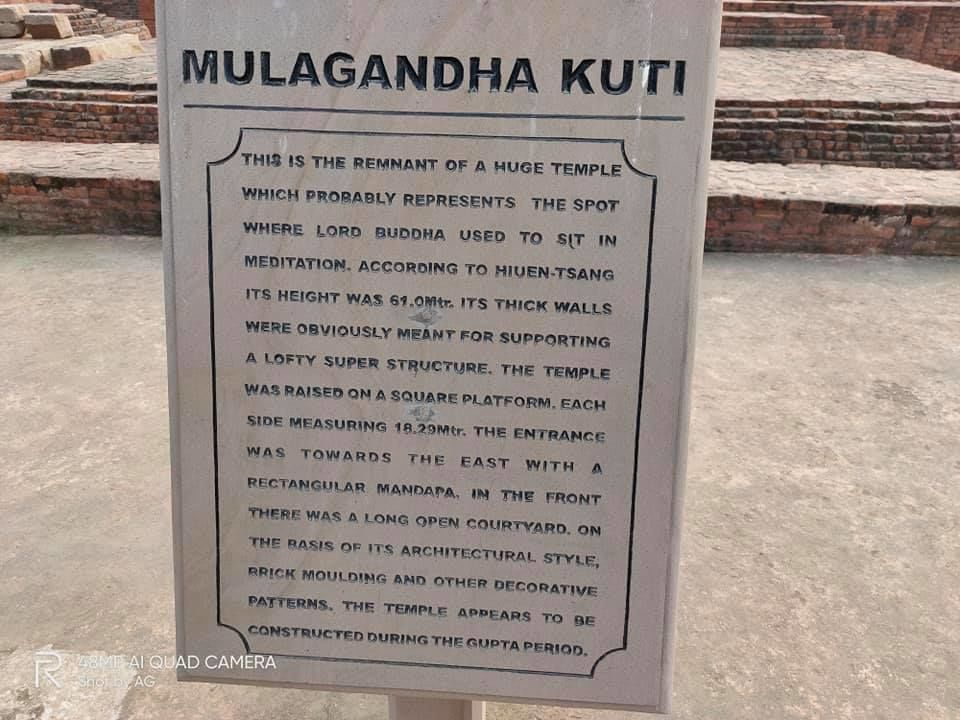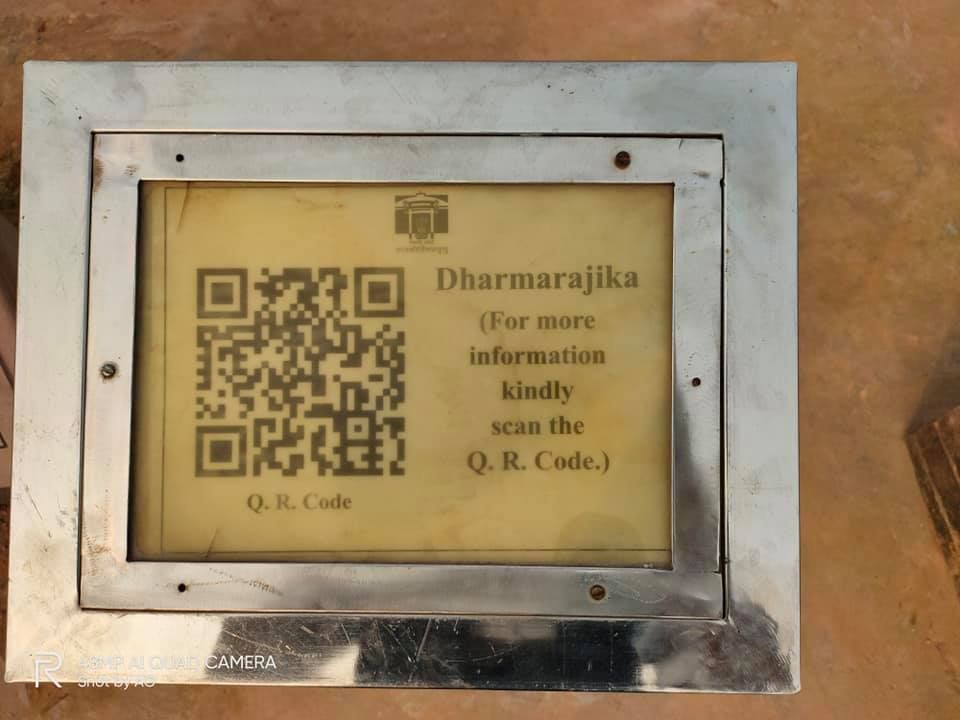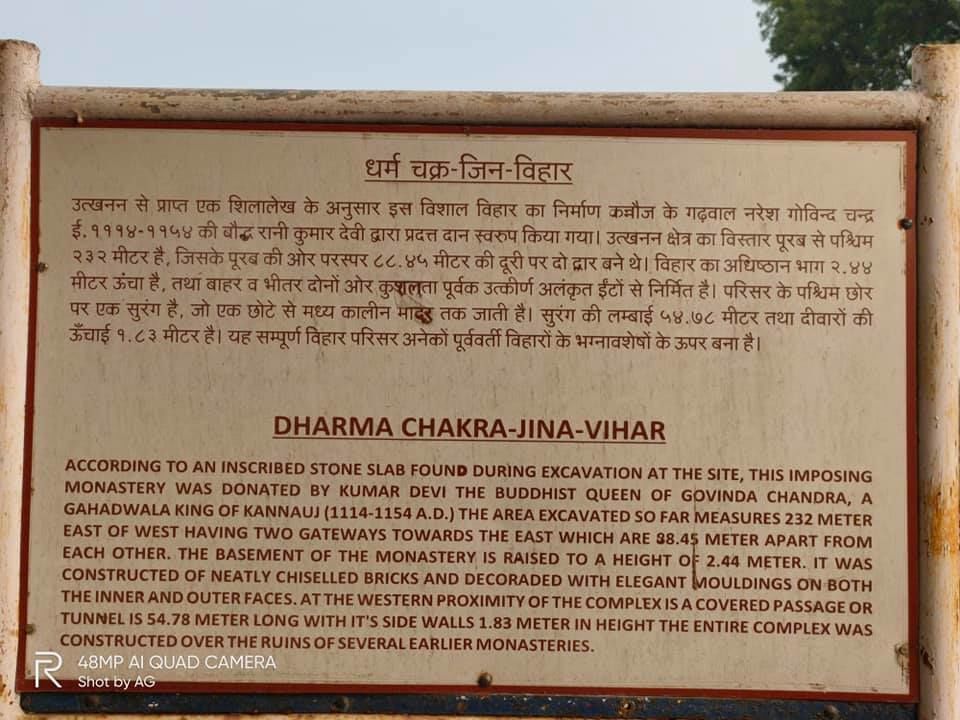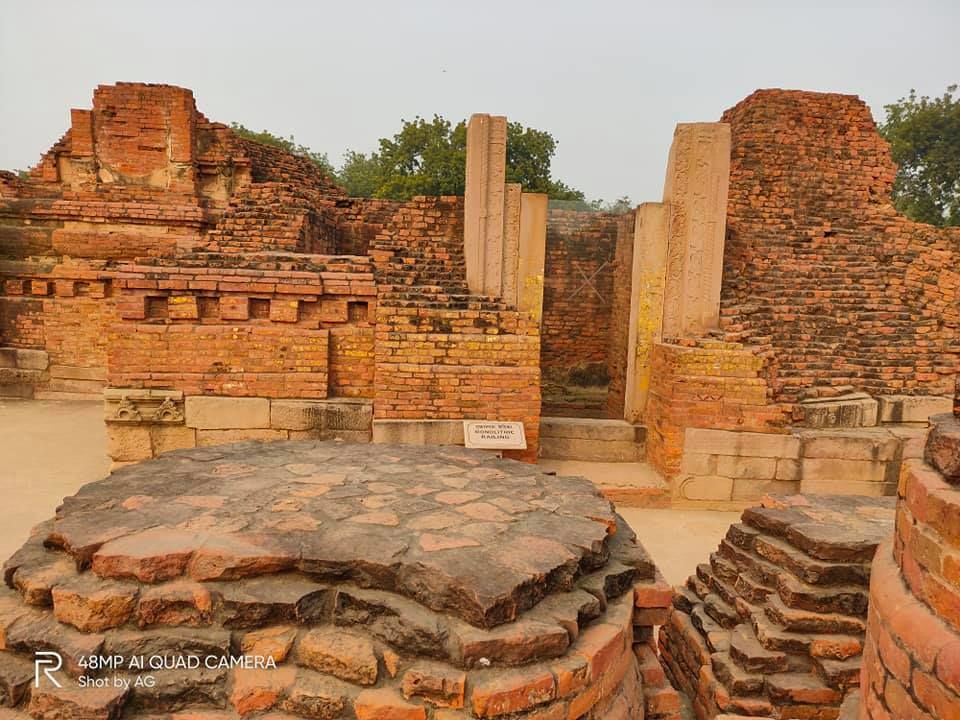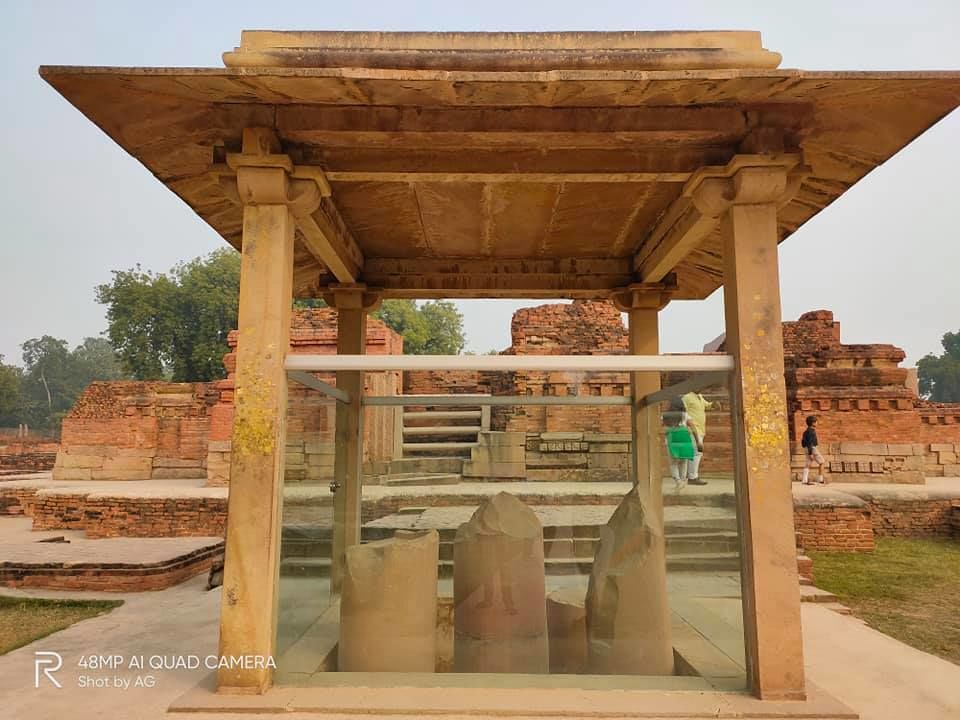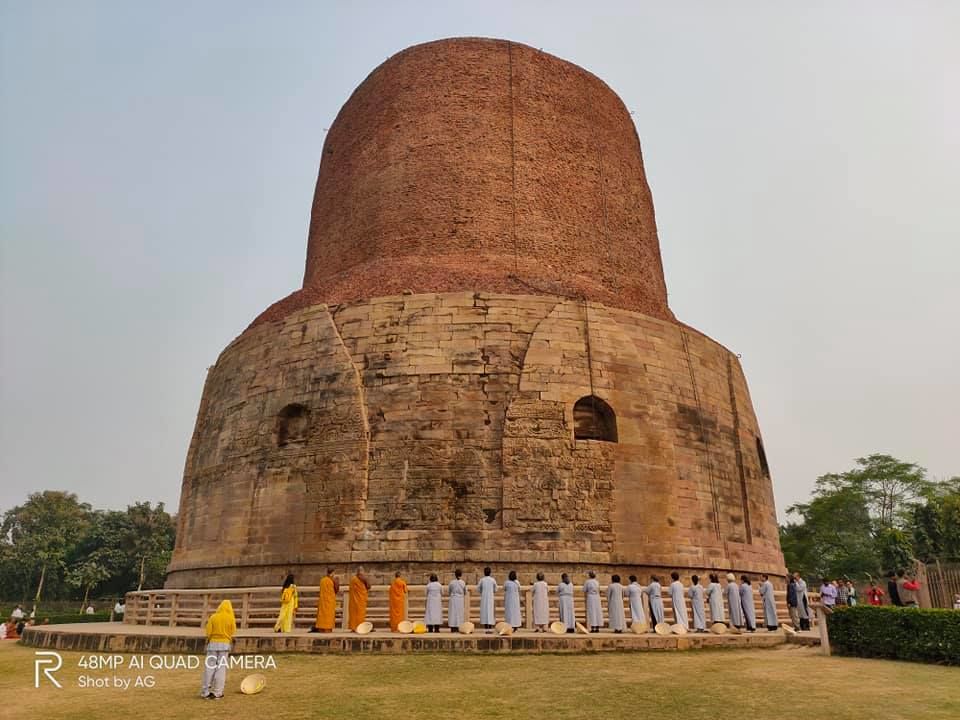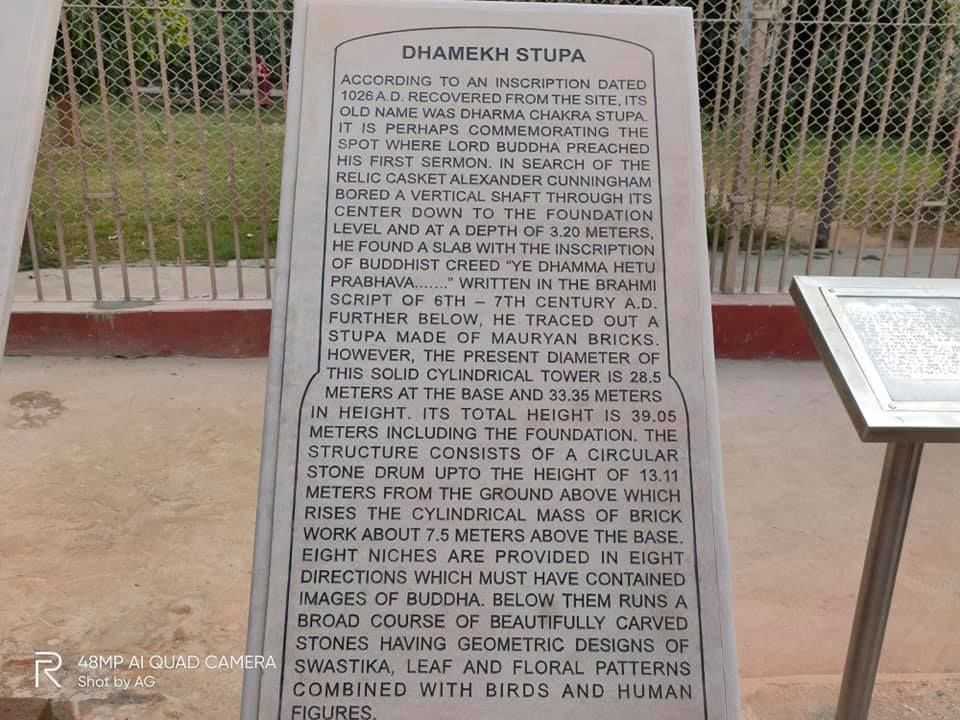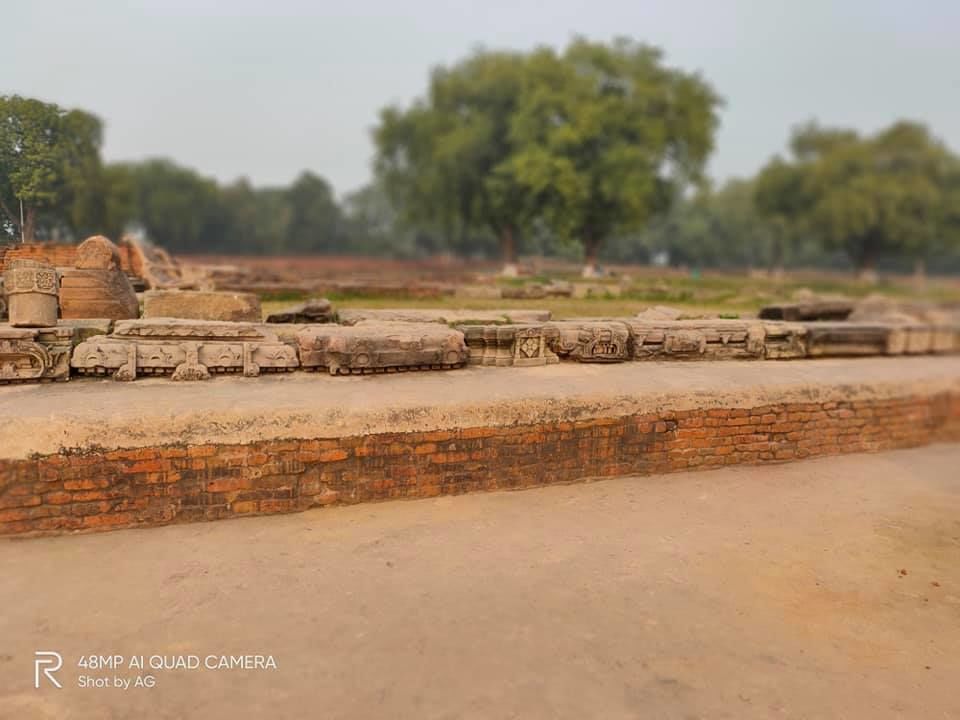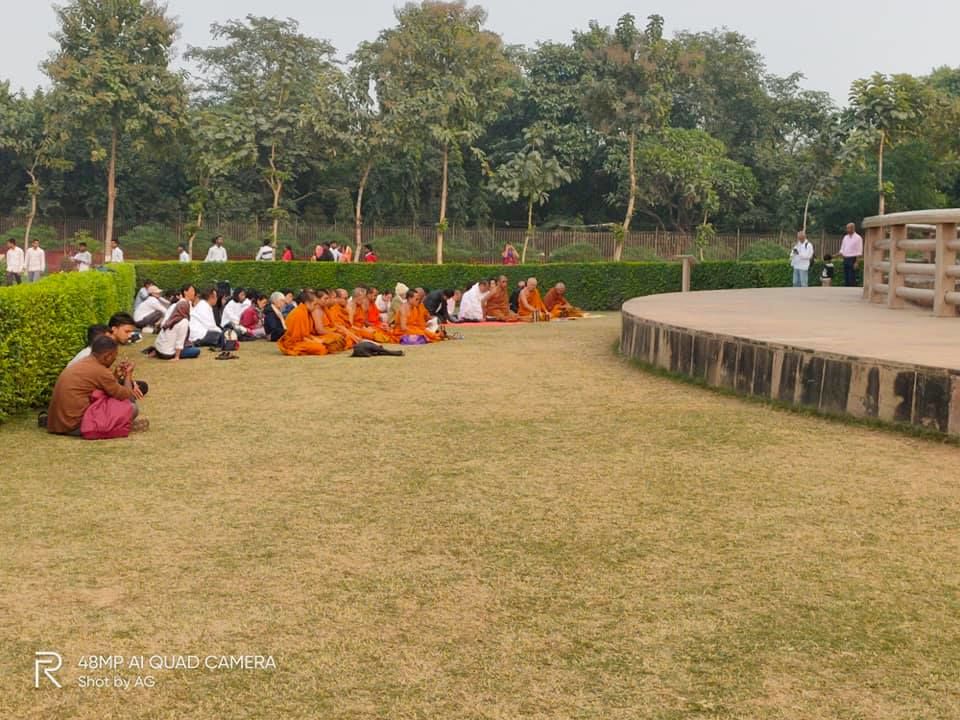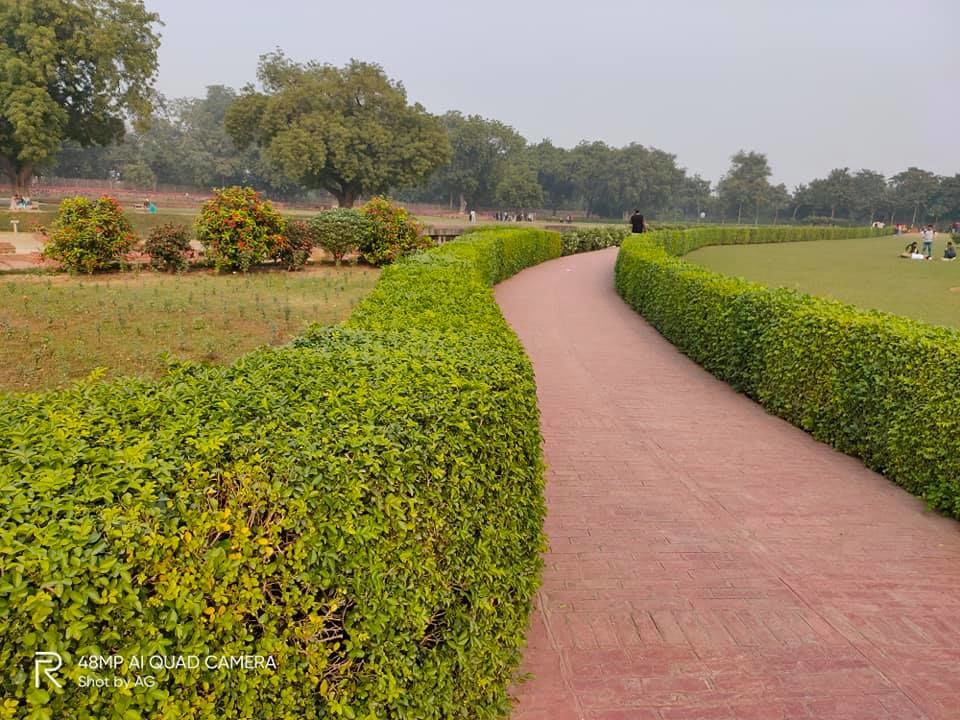 Sarnath Buddhist Temple
This is the place where Lord Buddha delivered his first sermon (talk on a religious or moral subject) to his five disciples.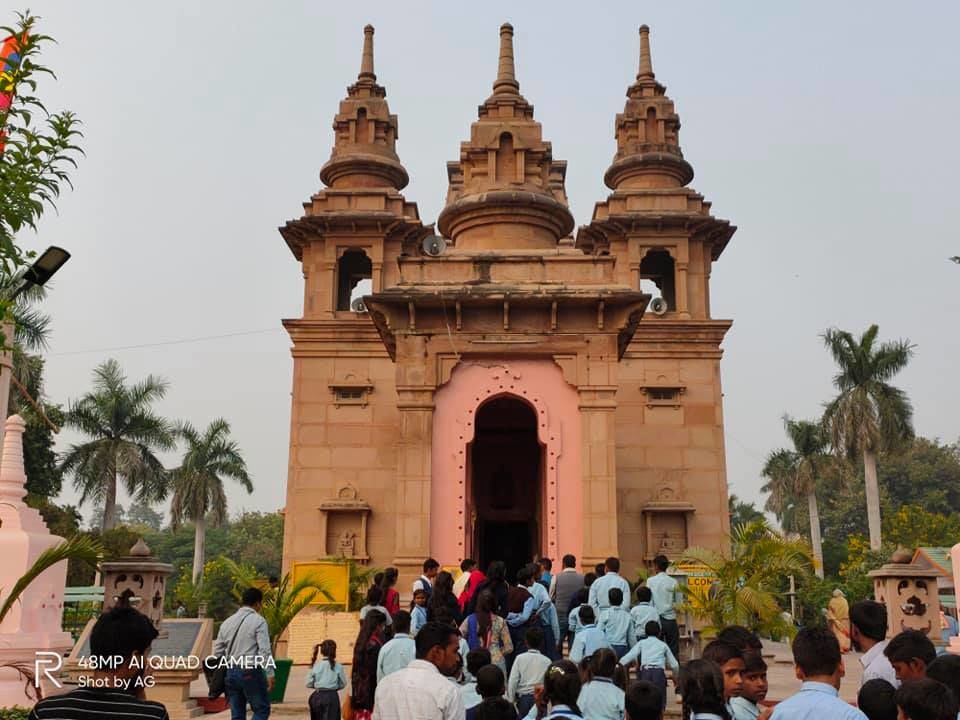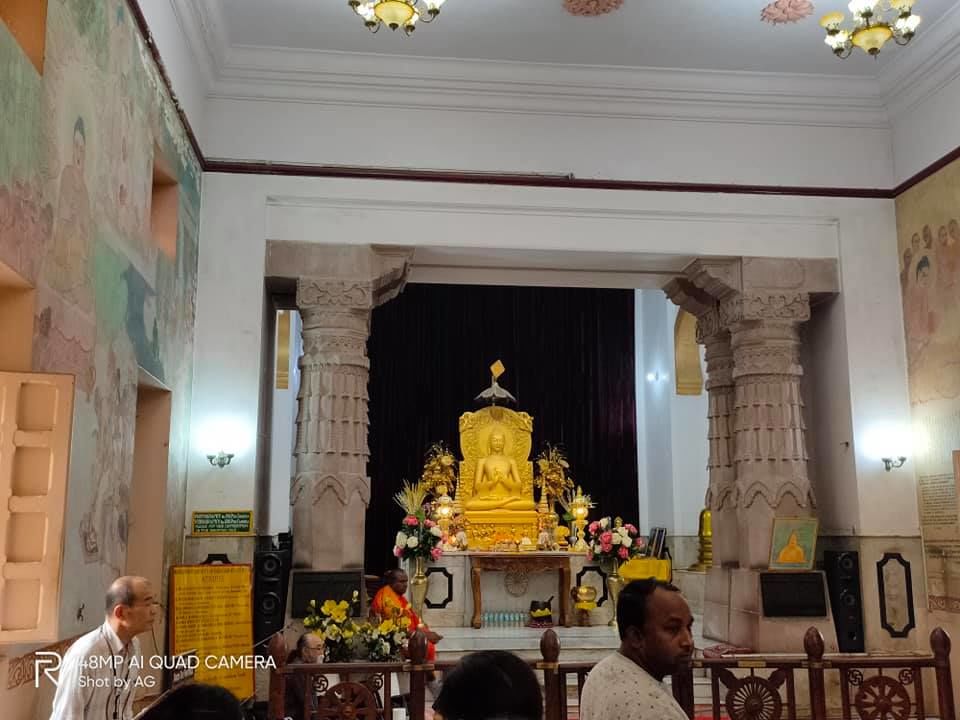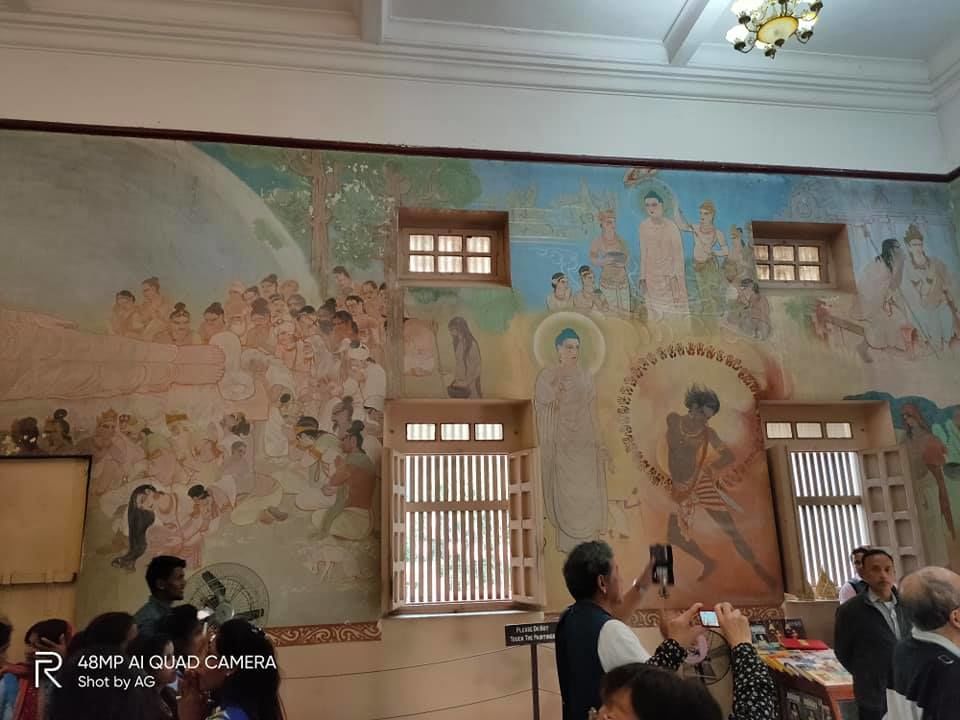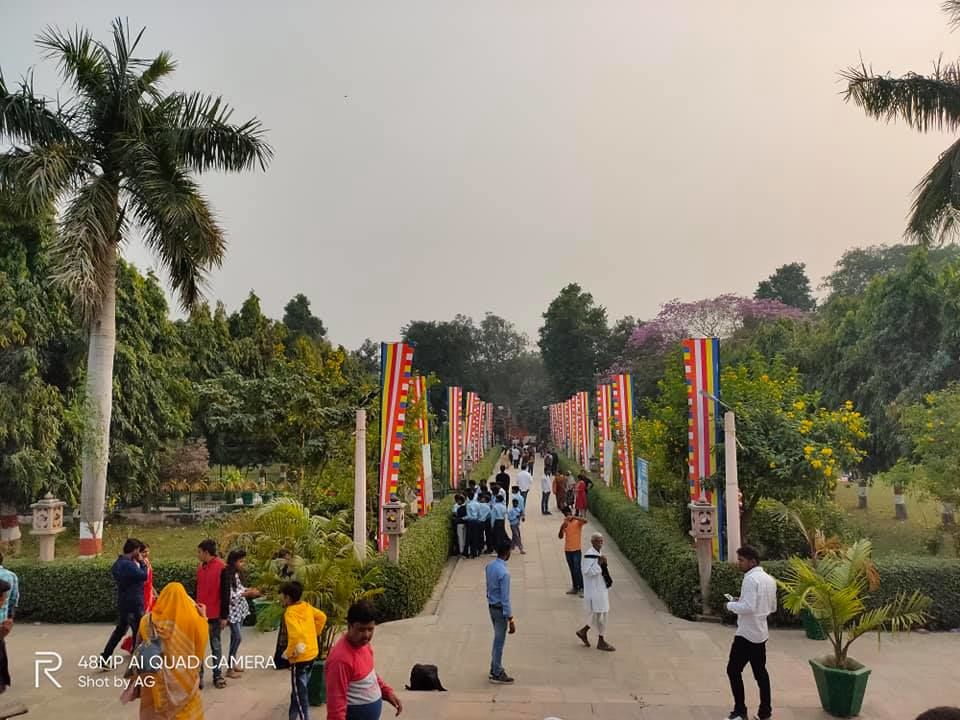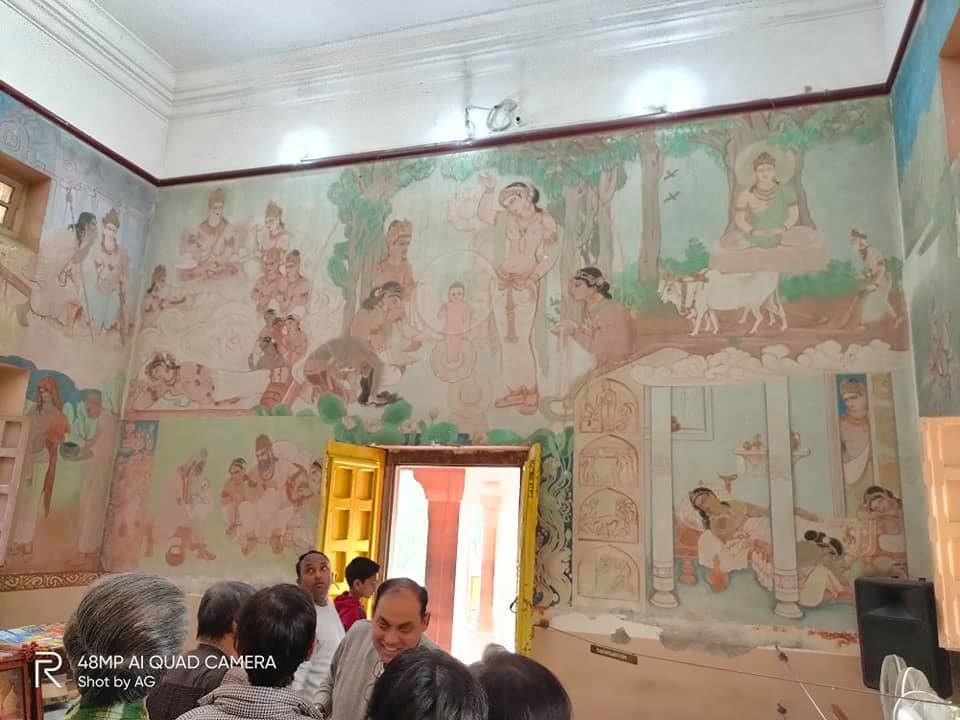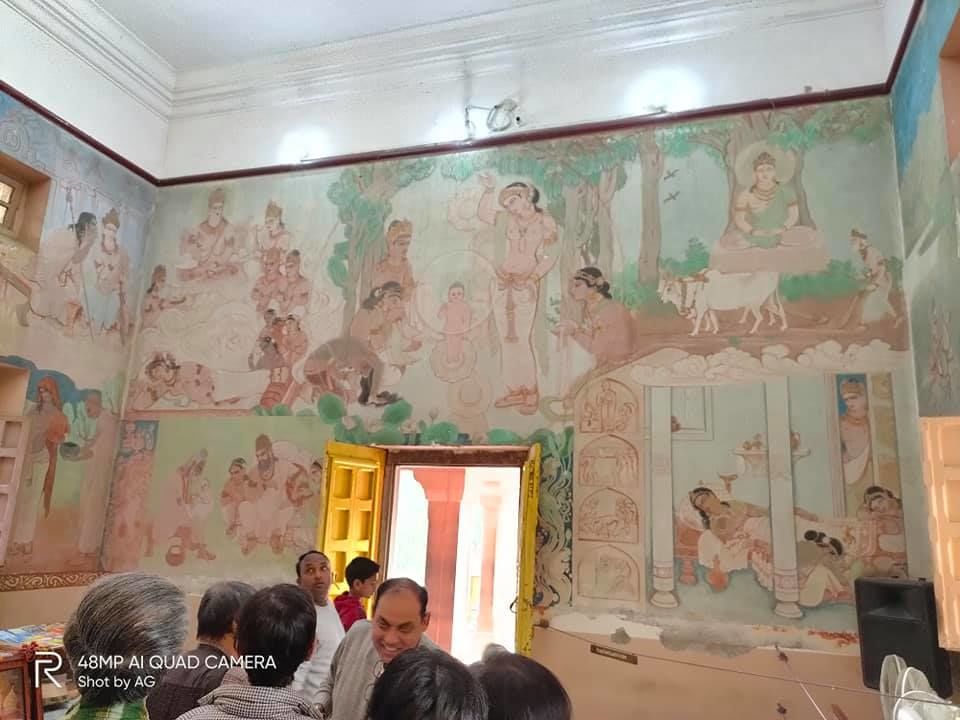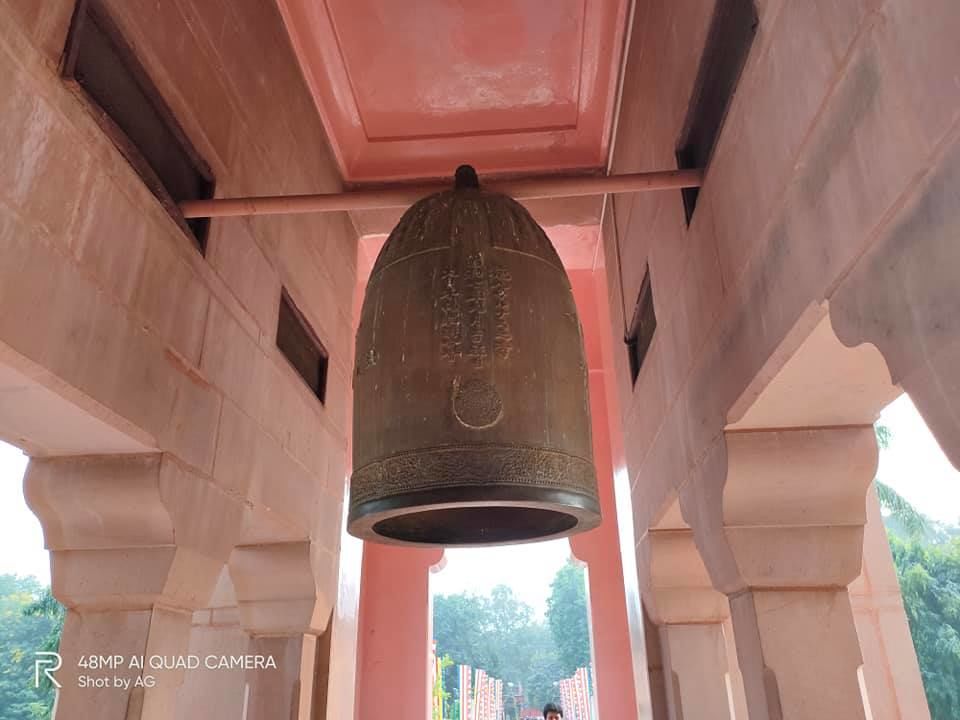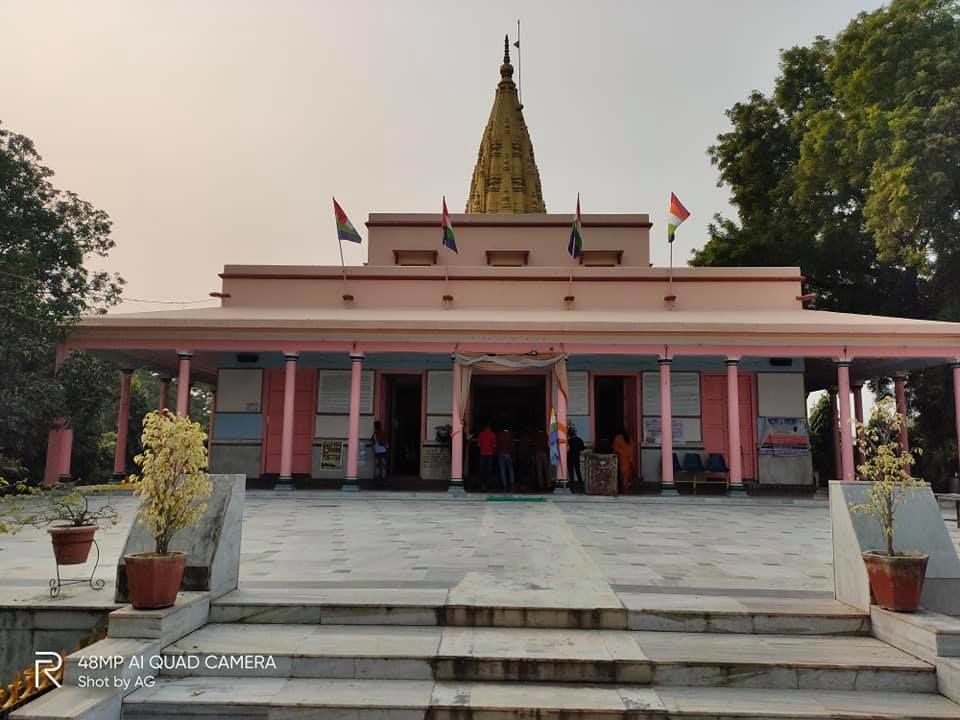 Shopes outside Sarnath, archaeological site/Park & Museum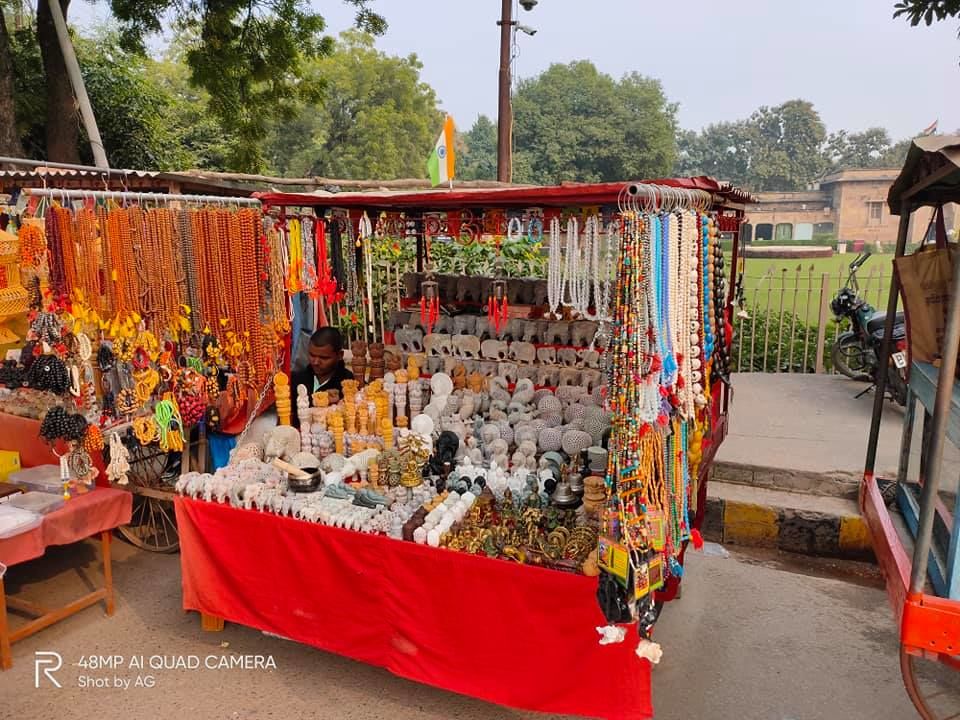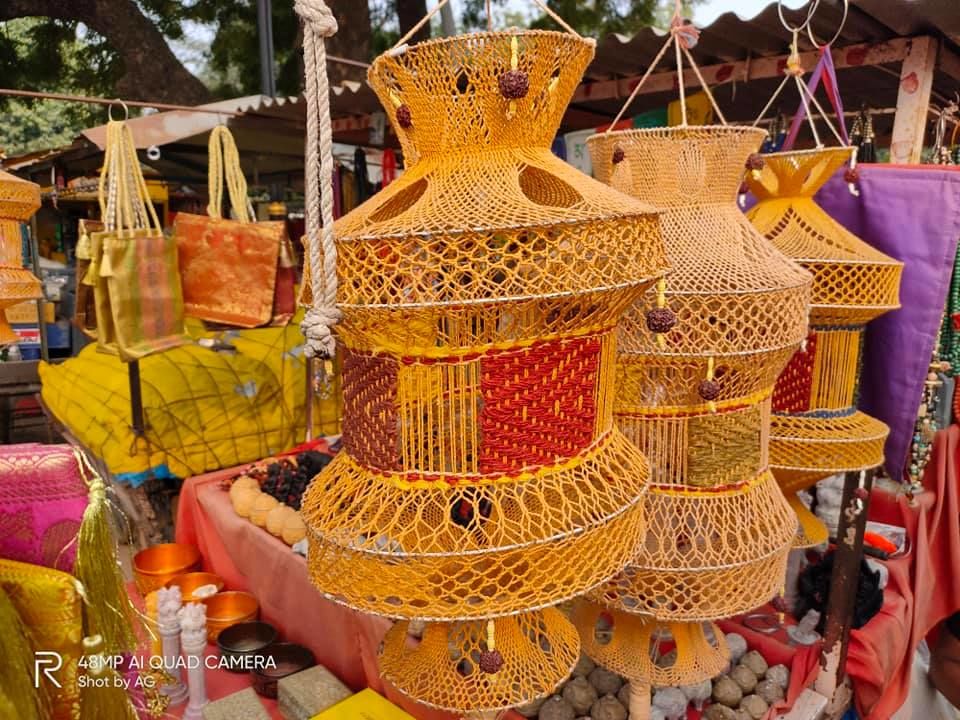 Viswanath temple inside BHU (Banaras Hindu University).
This is one of the famous formerly Central Hindu College, It was established in 1916 by Madan Mohan Malaviya, with co-operation from Annie Besant.[3] With over 30,000 students residing on campus, it is the largest residential university in Asia. (Source Wikipedia)
If you want to visit Viswanath temple inside BHU auto-rickshaw is also available. There are no restrictions for outsider you can go and visit the temple.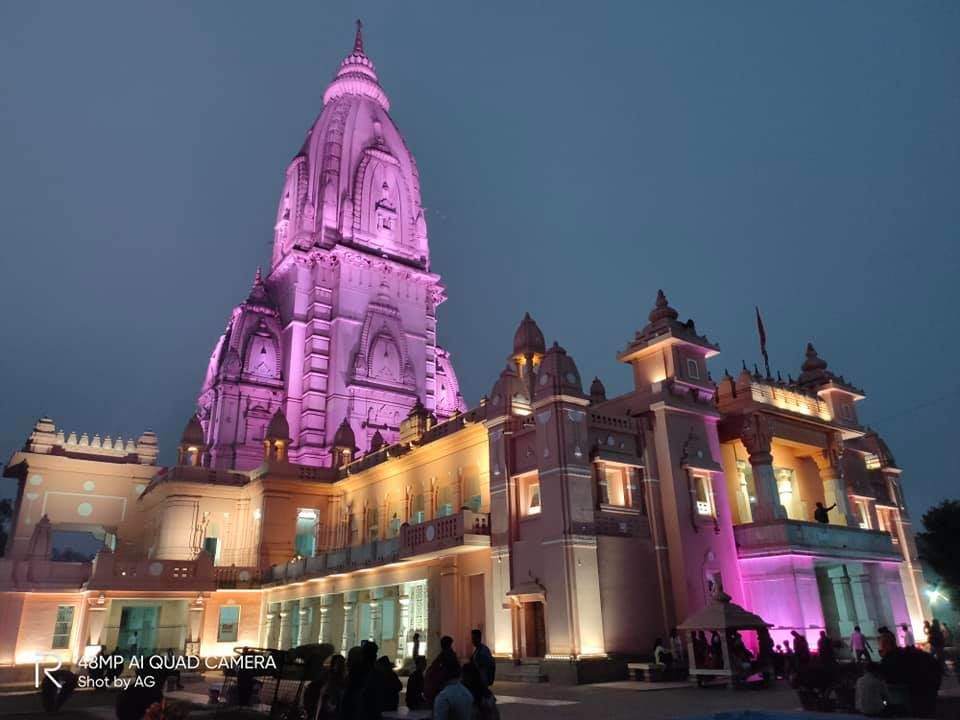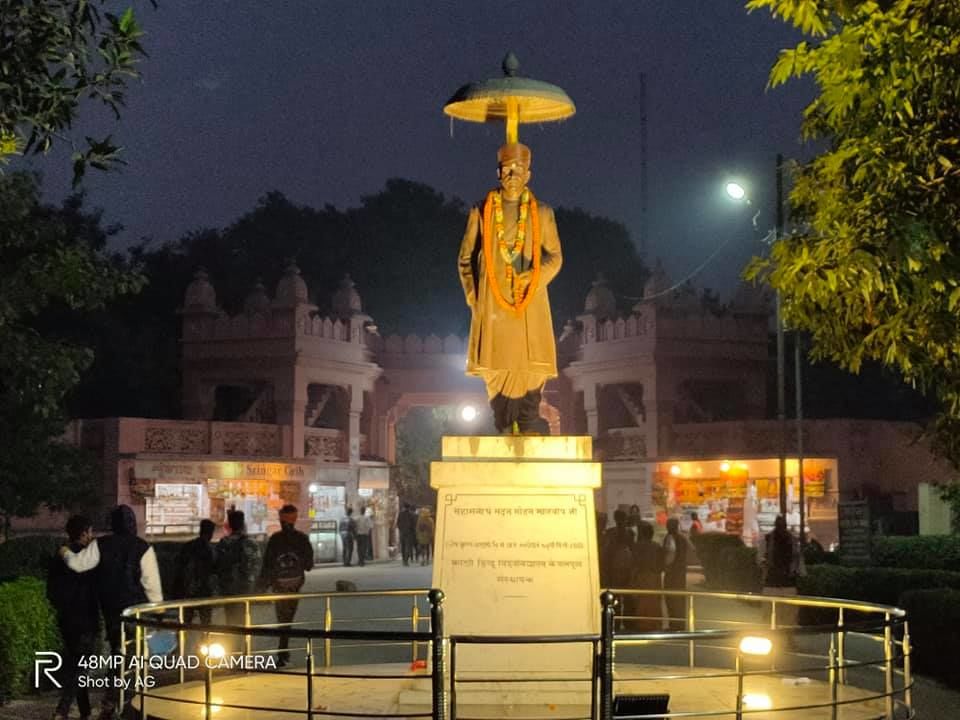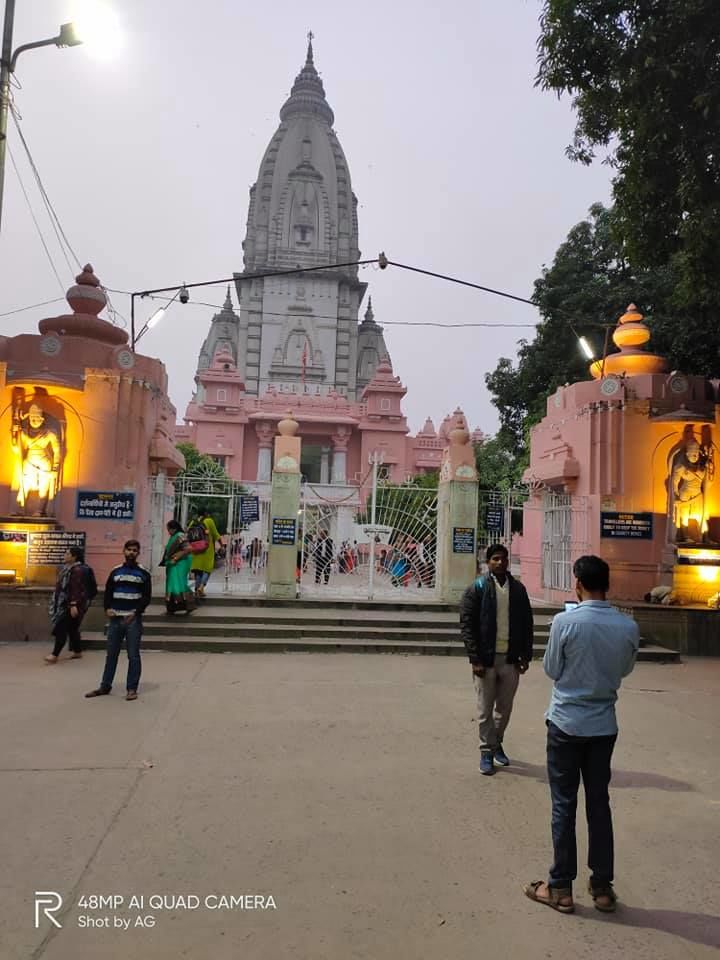 Godowlia chauraha market :-
Shopping time for family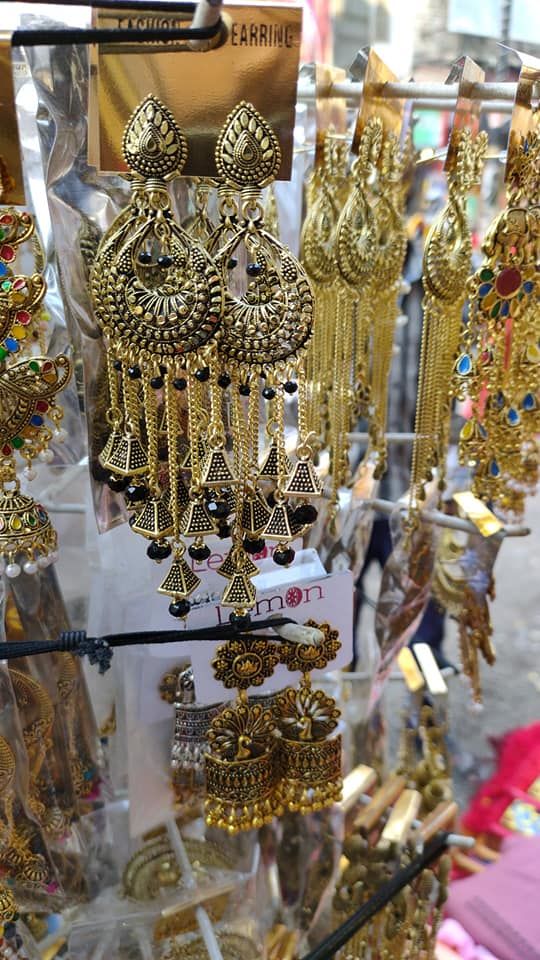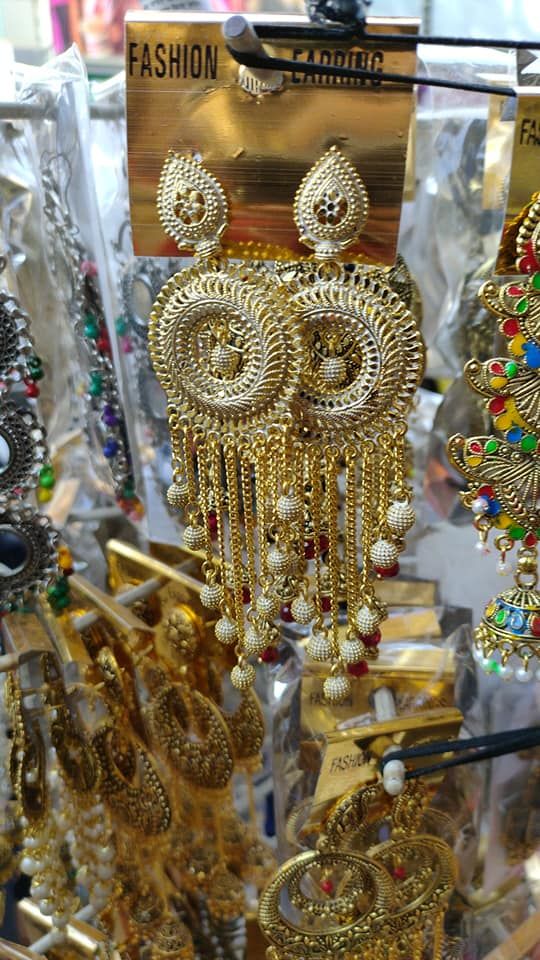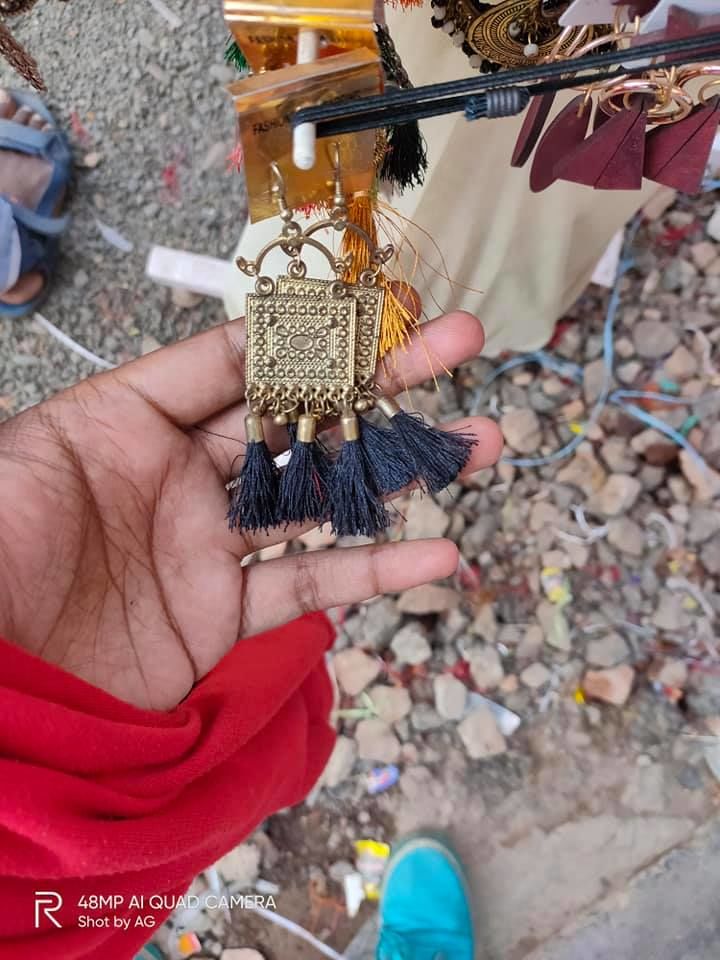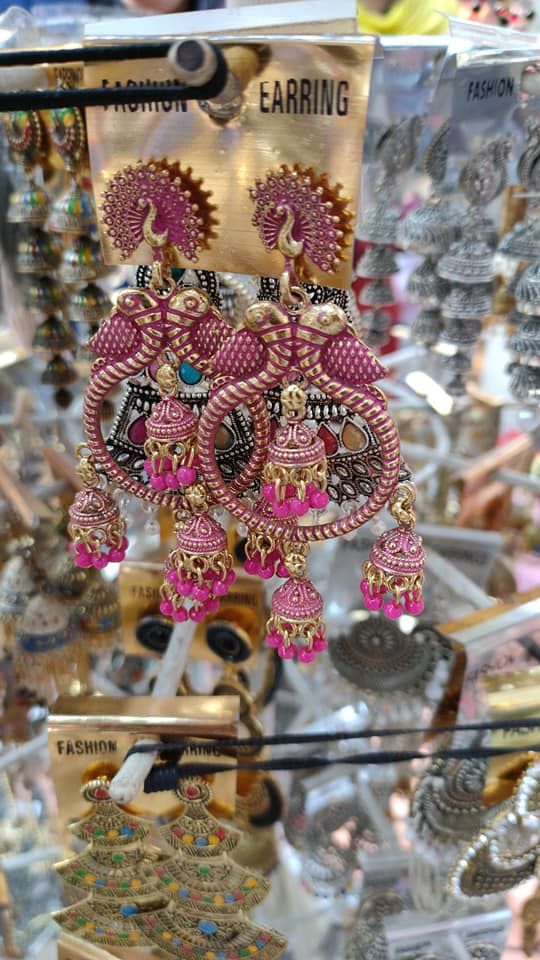 Day 3:- Now it's to say goodbye to Varanasi & back to normal work life.
Thanks, Varanasi for the sweet memories & lot of positive vibes. If I'' ll get a chance I will visit again Varanasi.
I'm ending my blog here, please share your spiritual trip experiences…stay connected with My travel Box' to explore the next level.
I didn't click pics in few places due to photography restrictions.
I'm not doing any paid services for any of the above-mentioned references. I'm sharing my own journey experiences and accordingly giving the rating and feedback.
Stay connect with 'My Travel Box' to explore more.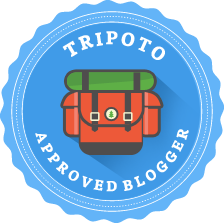 Frequent Searches Leading To This Page:-
Sri Lanka tour best time to visit, Best Sri Lanka places to visit, Sri Lanka tour itinerary, Sri Lanka honeymoon trip, 4 days tour packages Sri Lanka, Sri Lanka beach tour packages