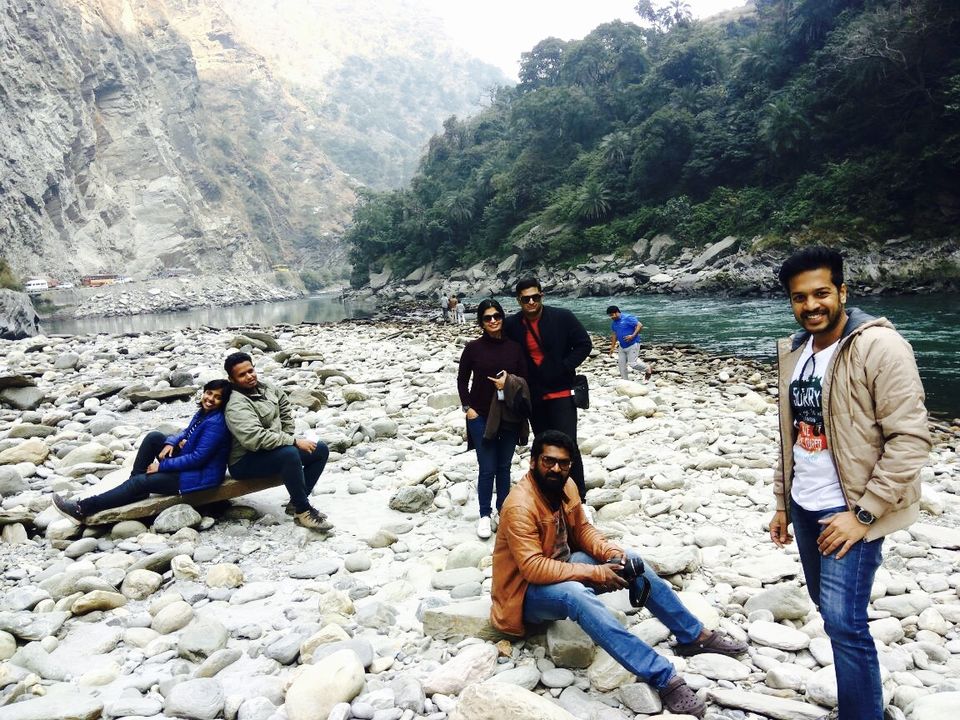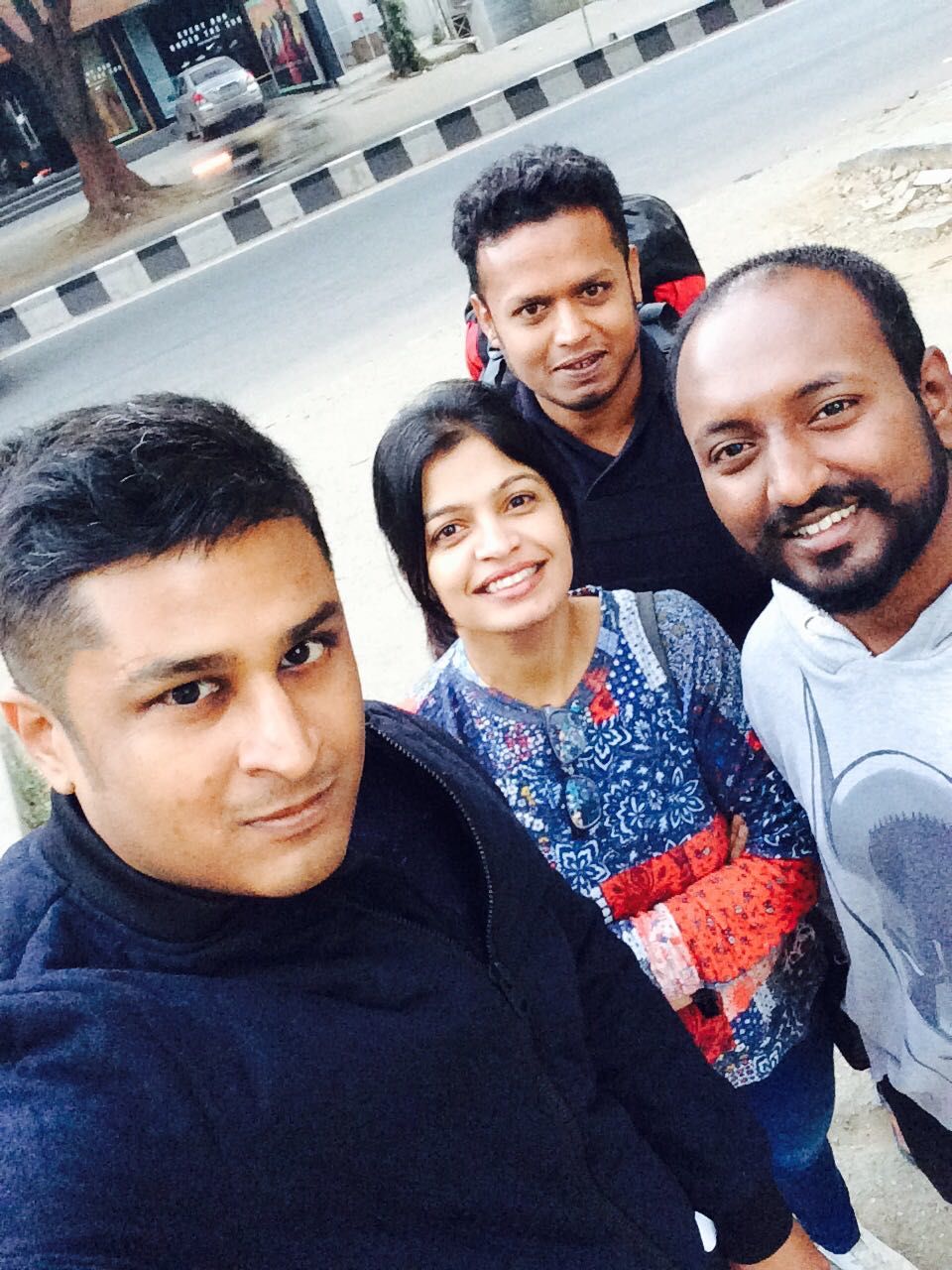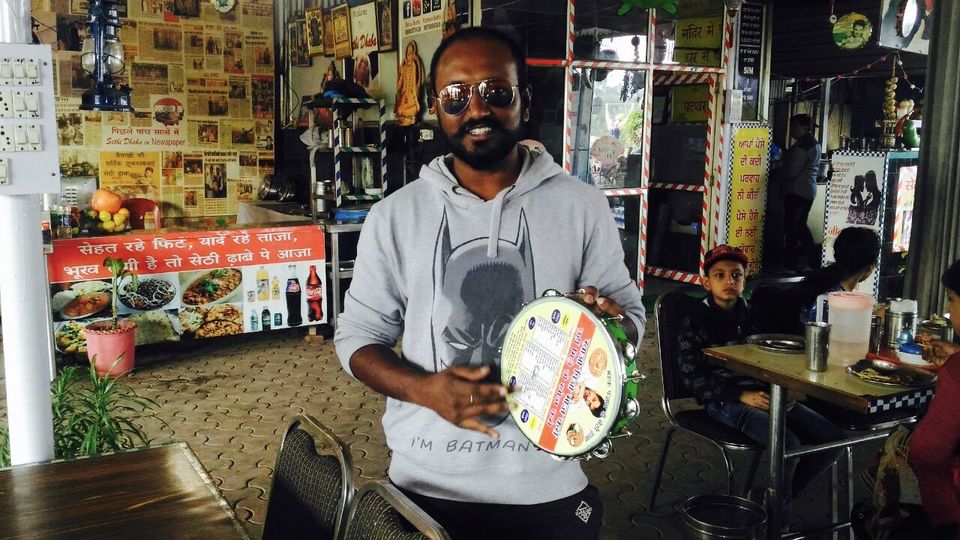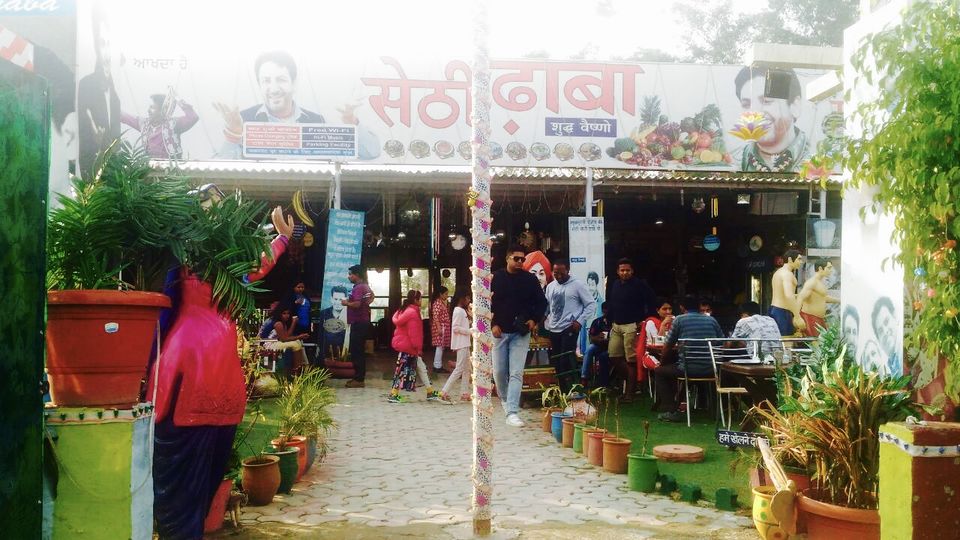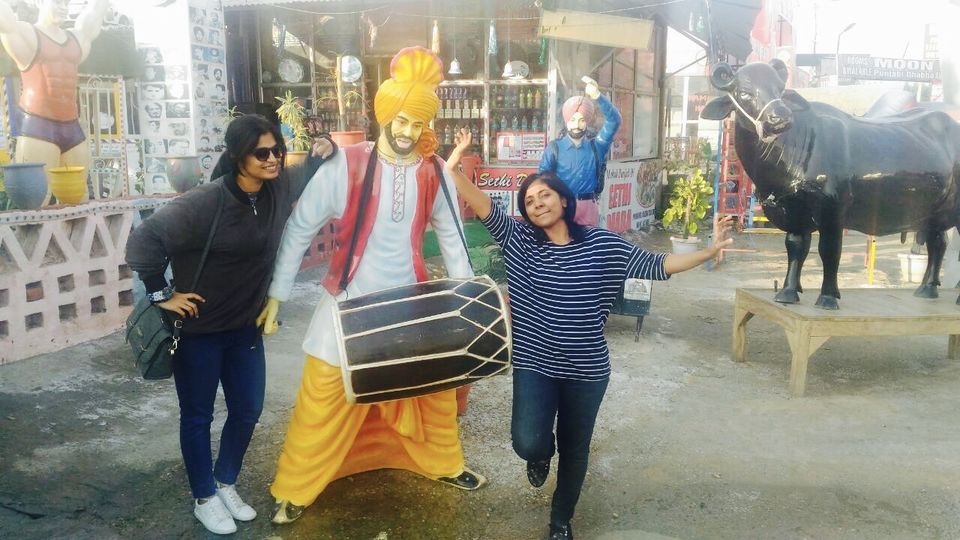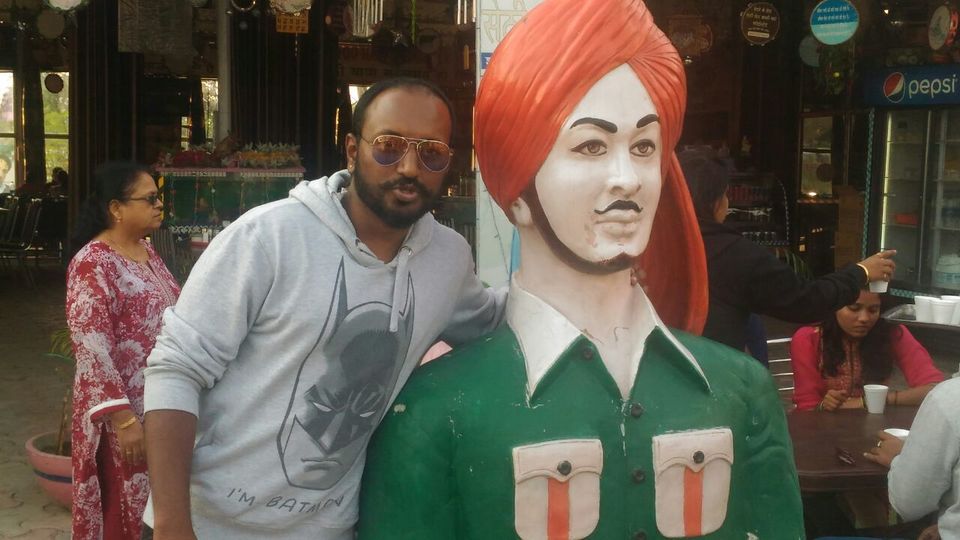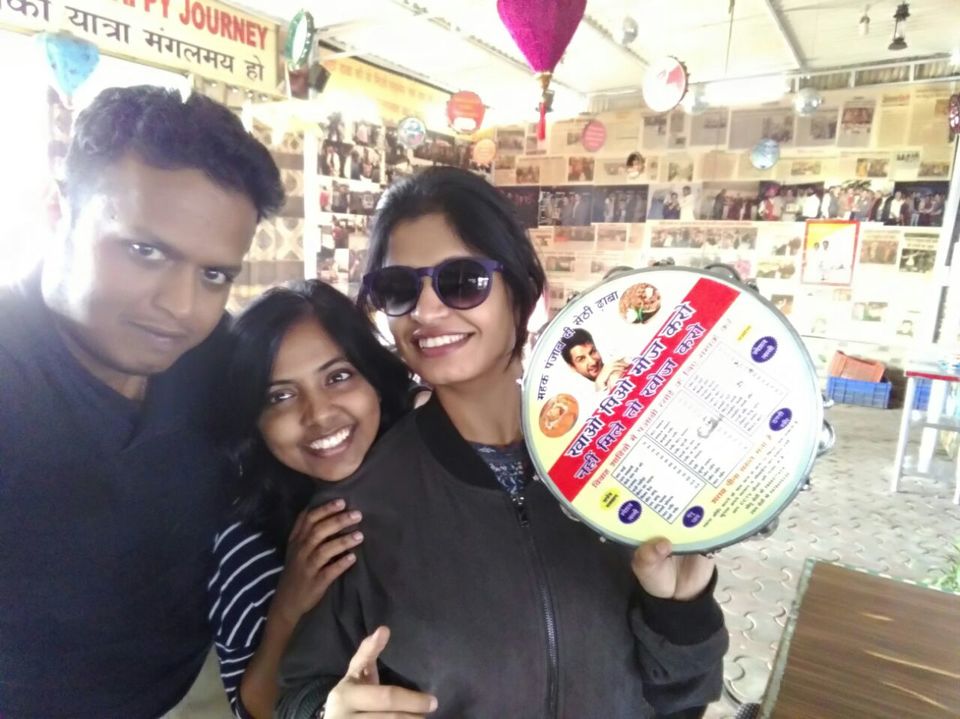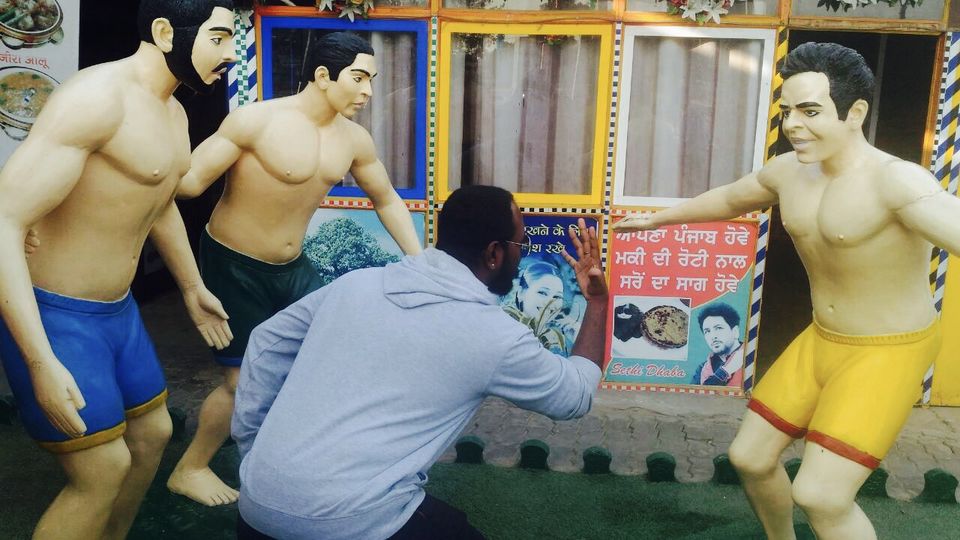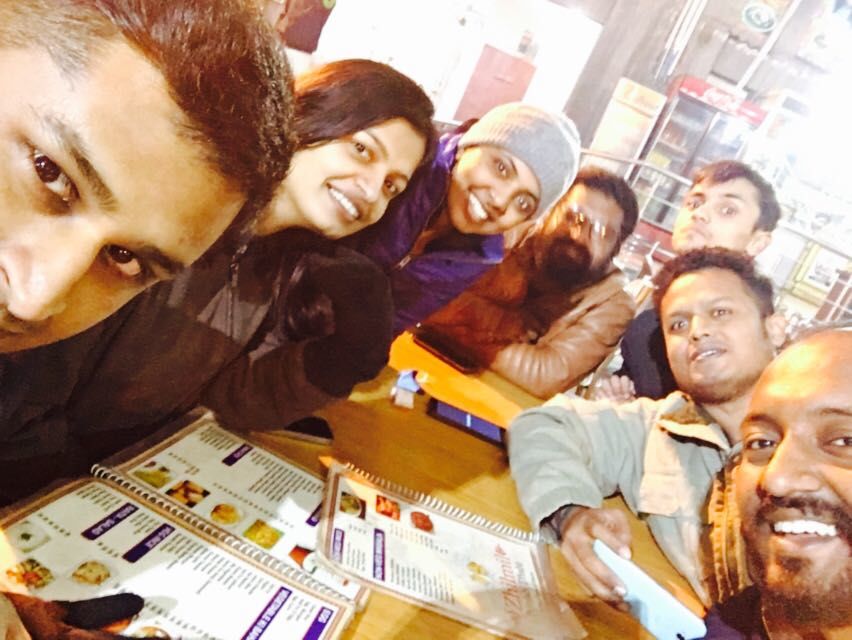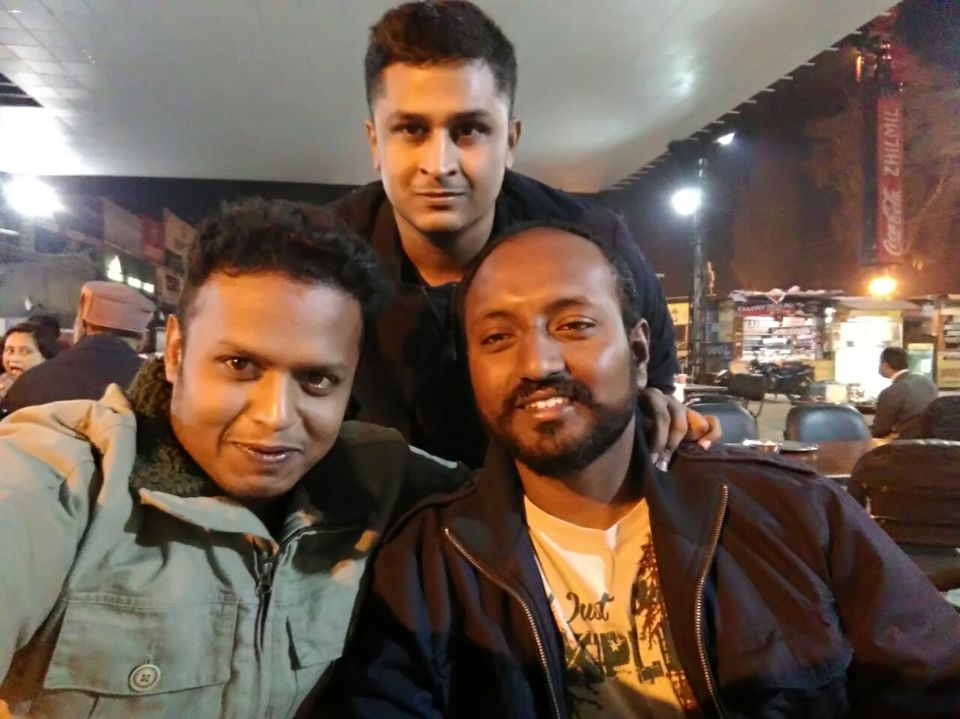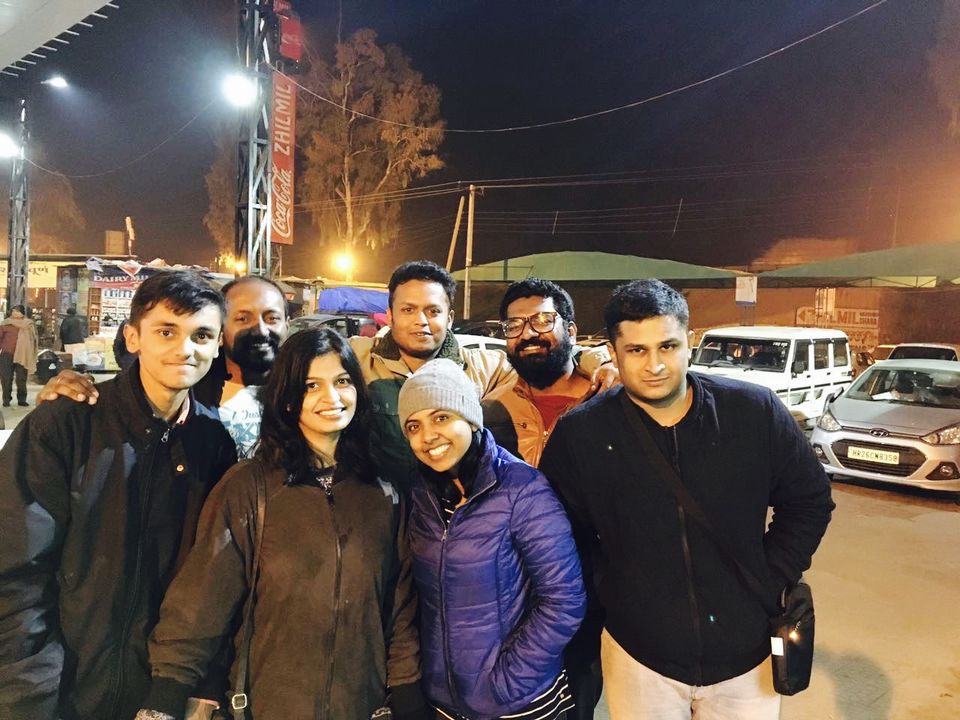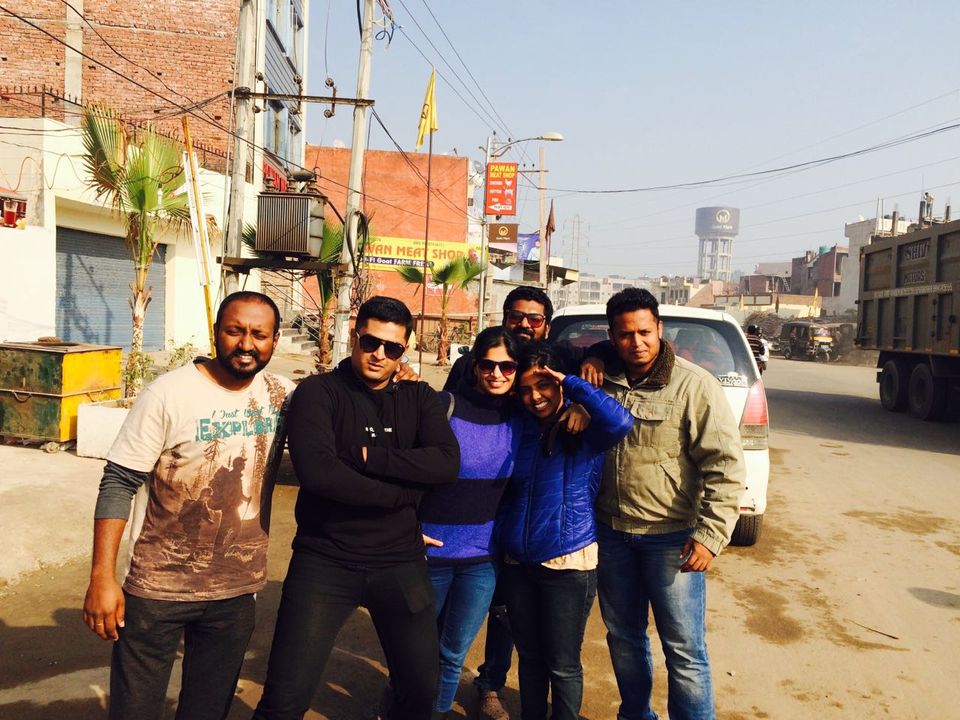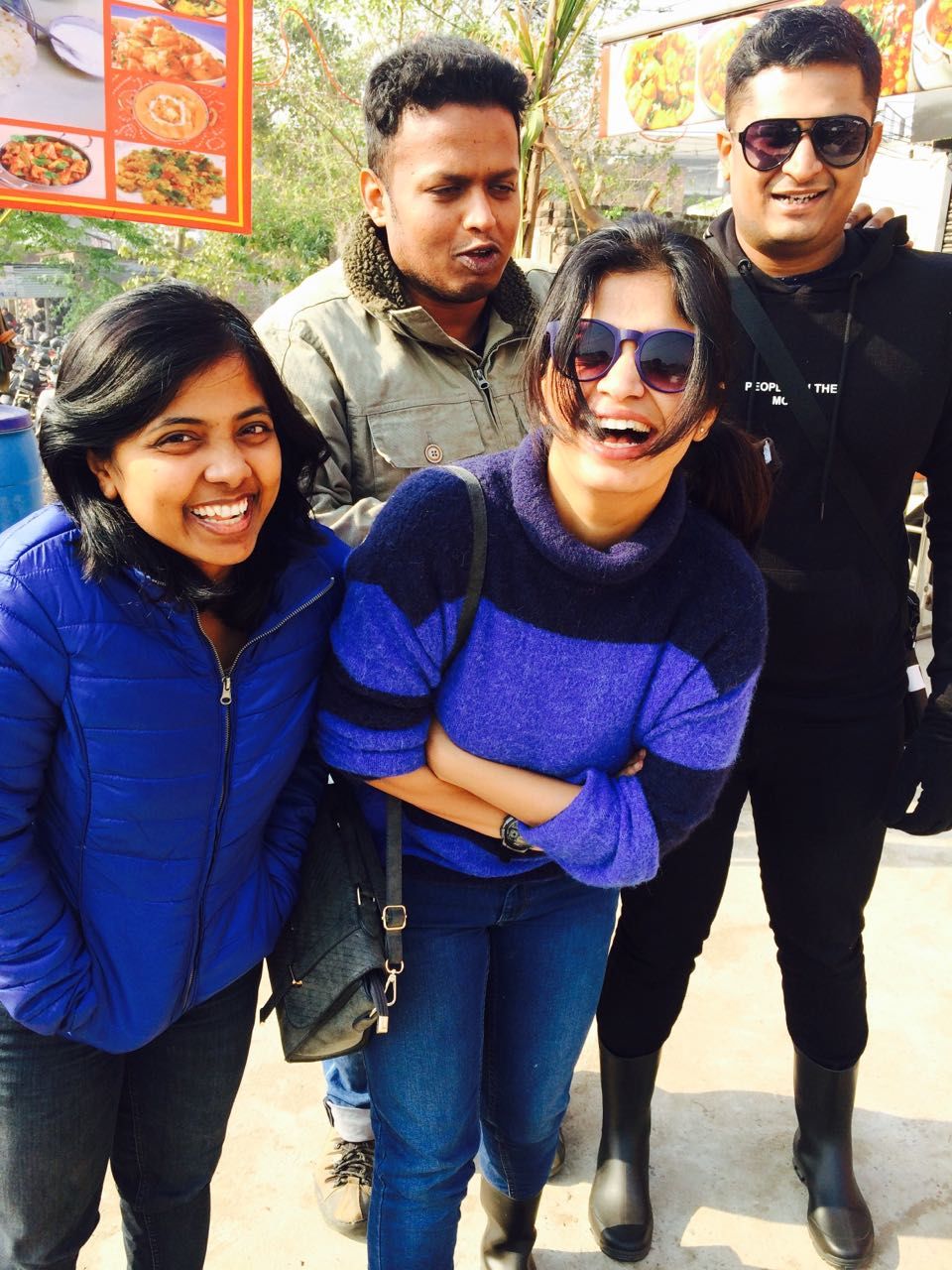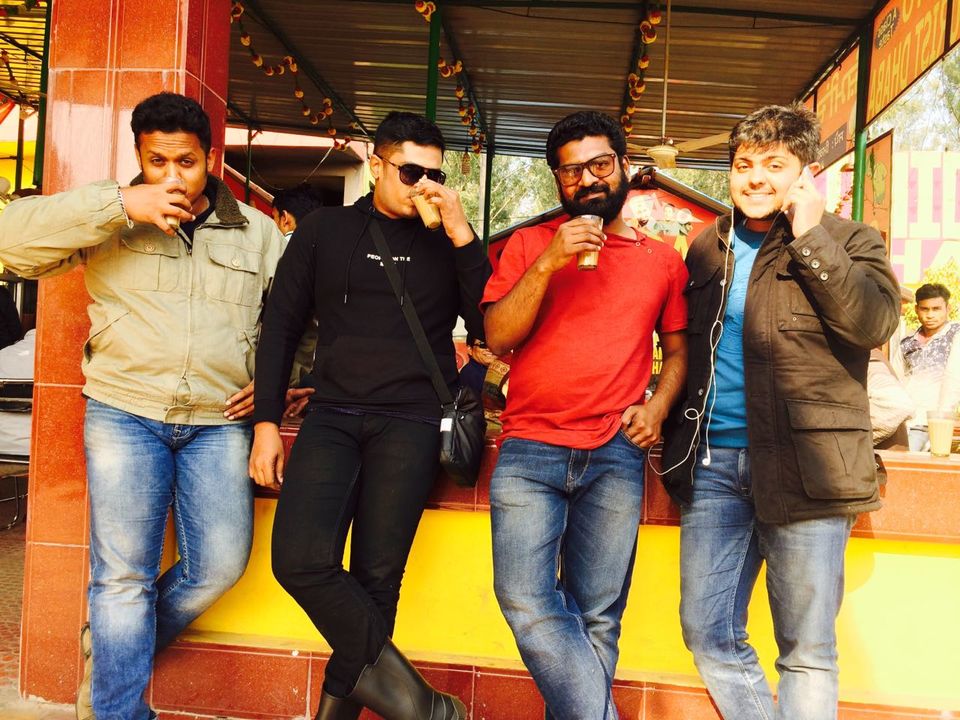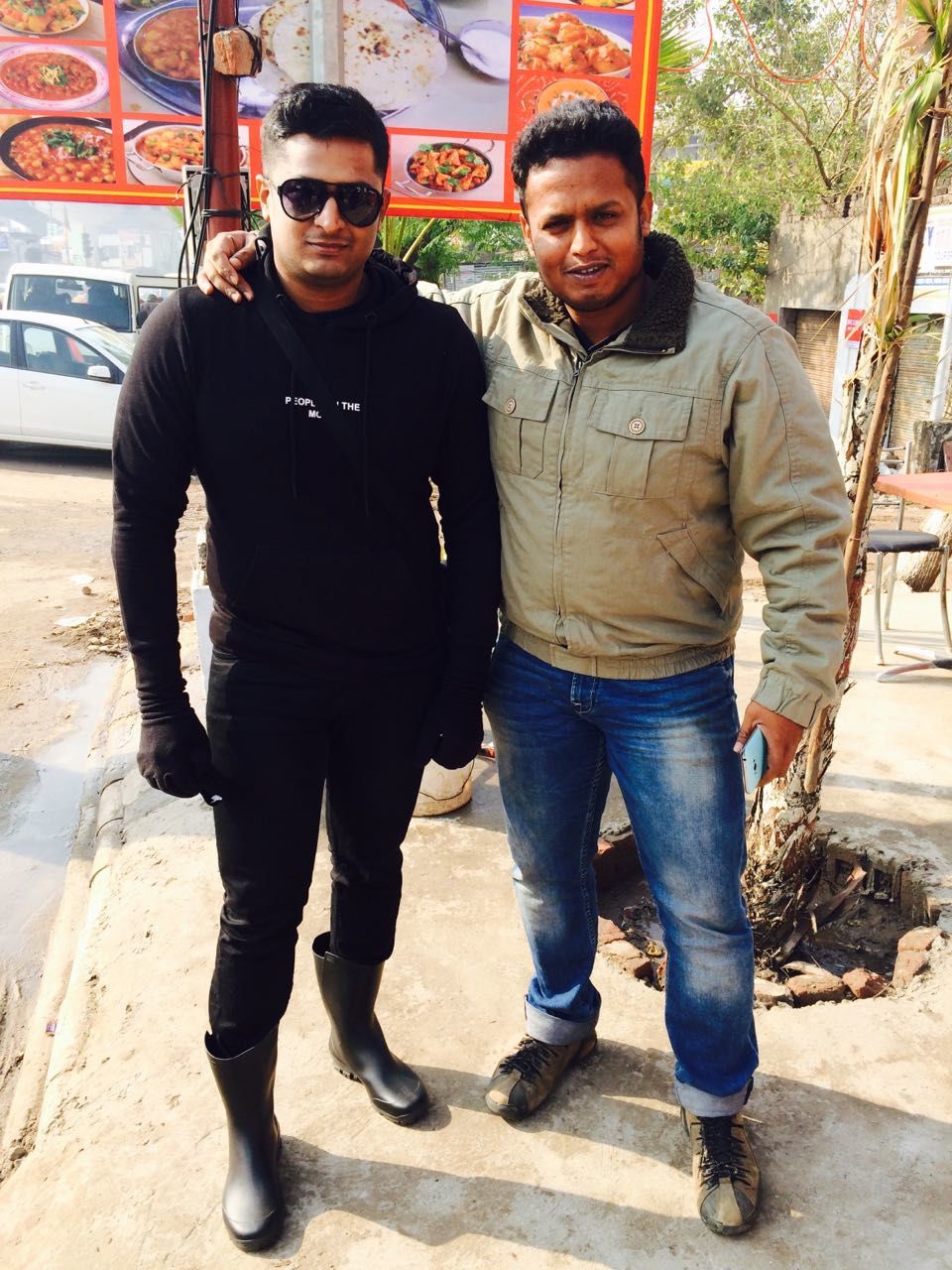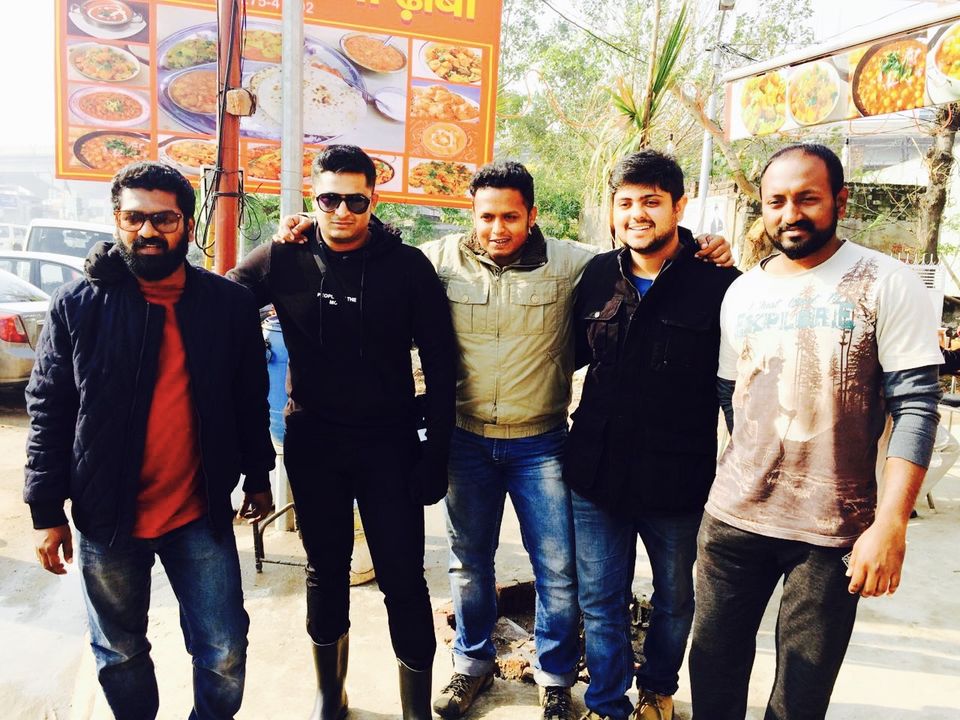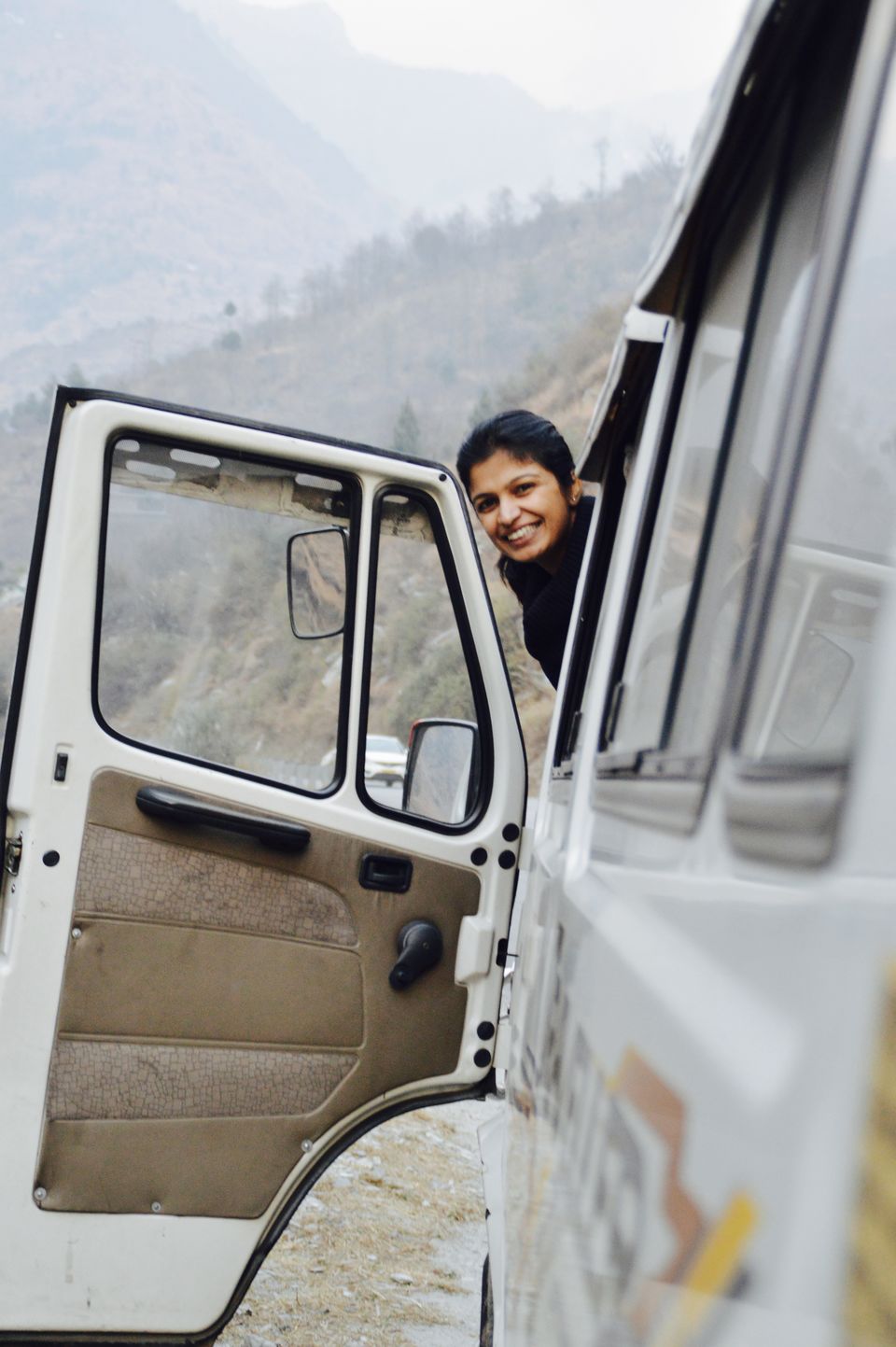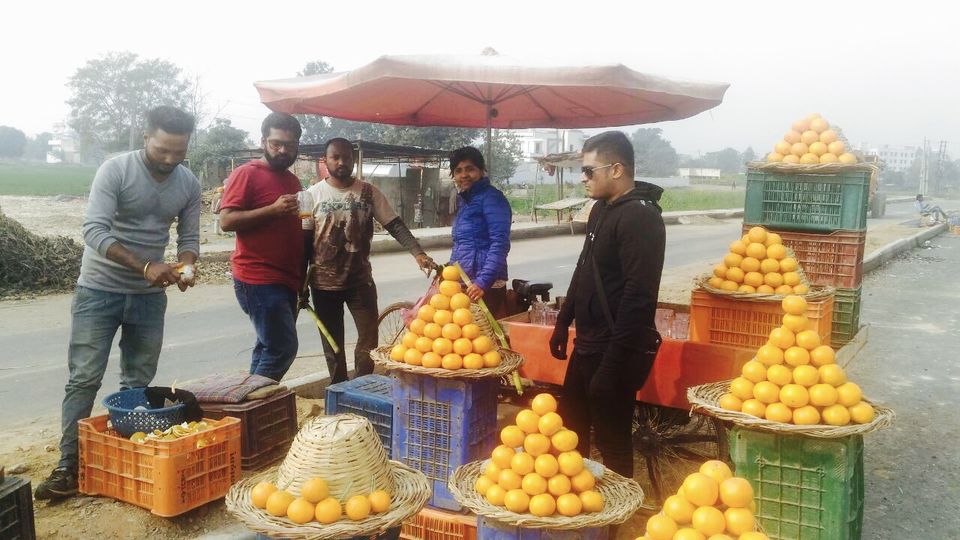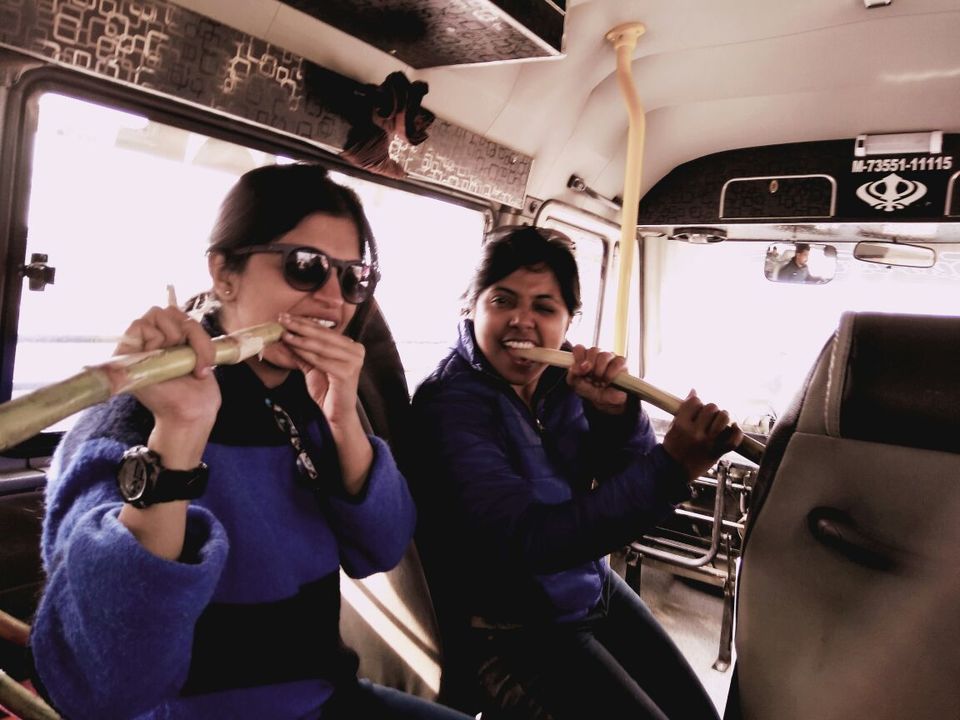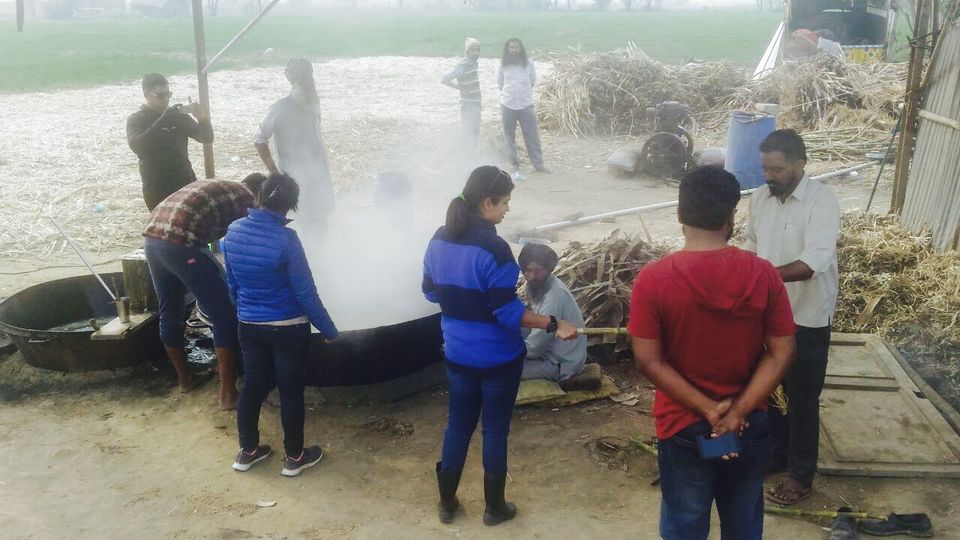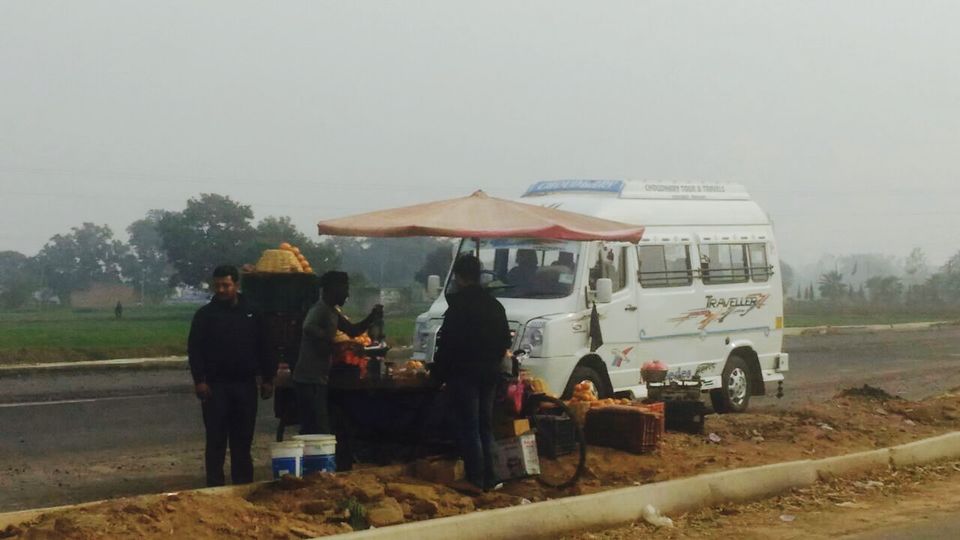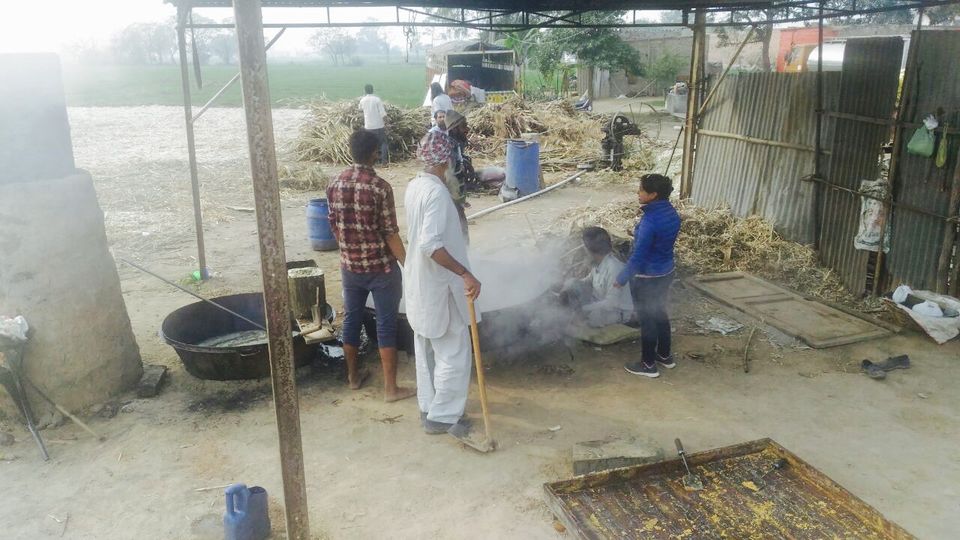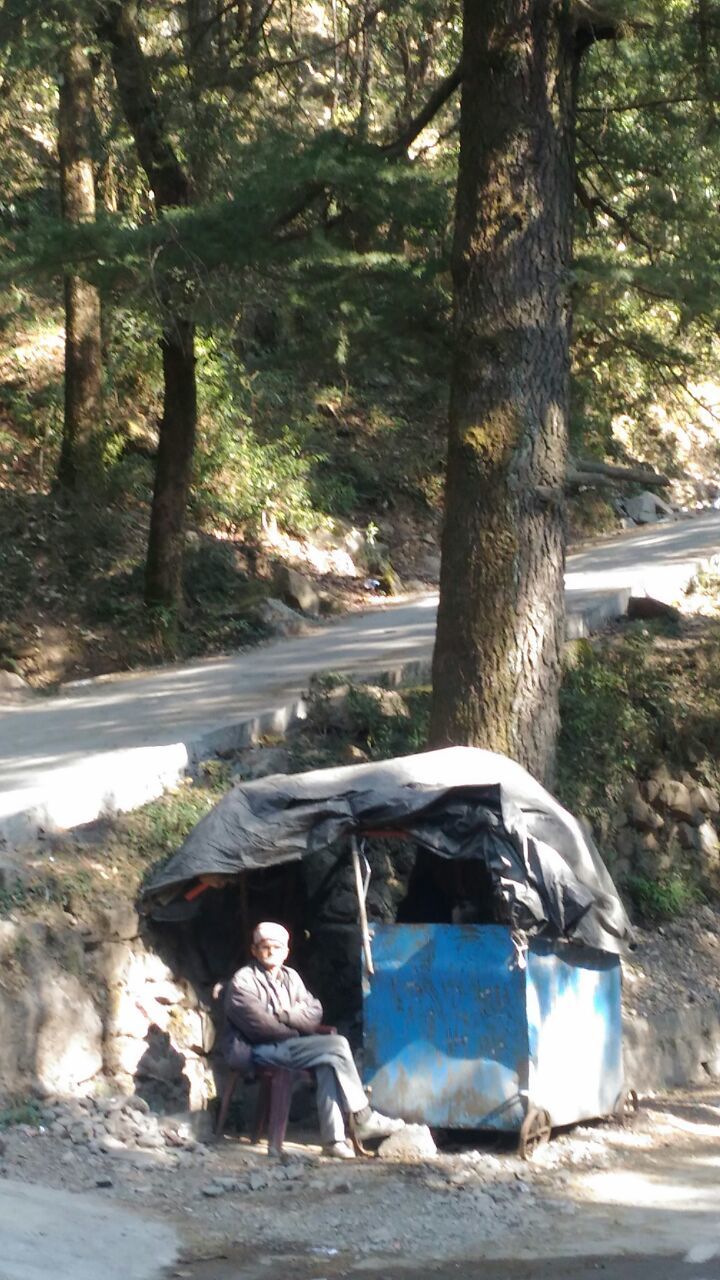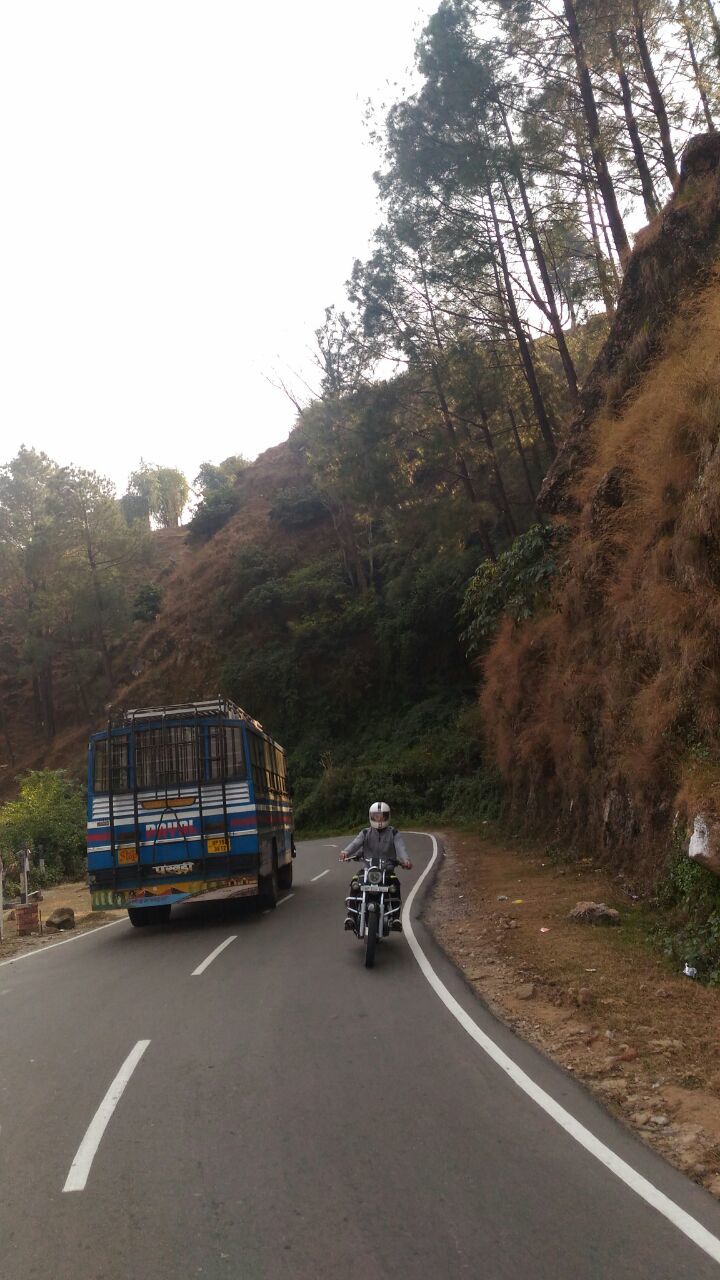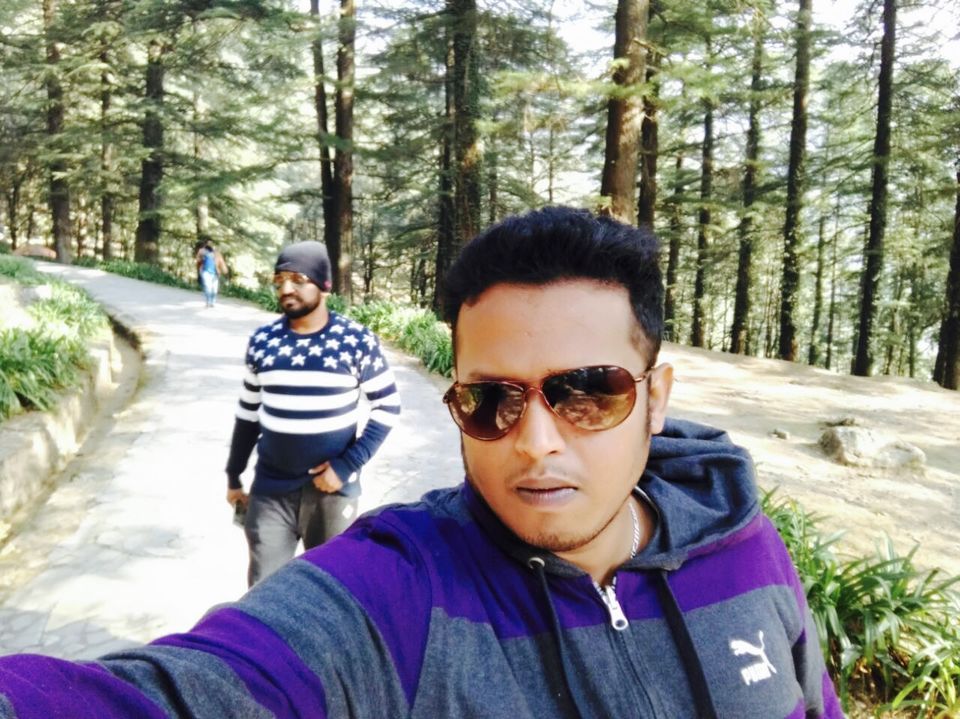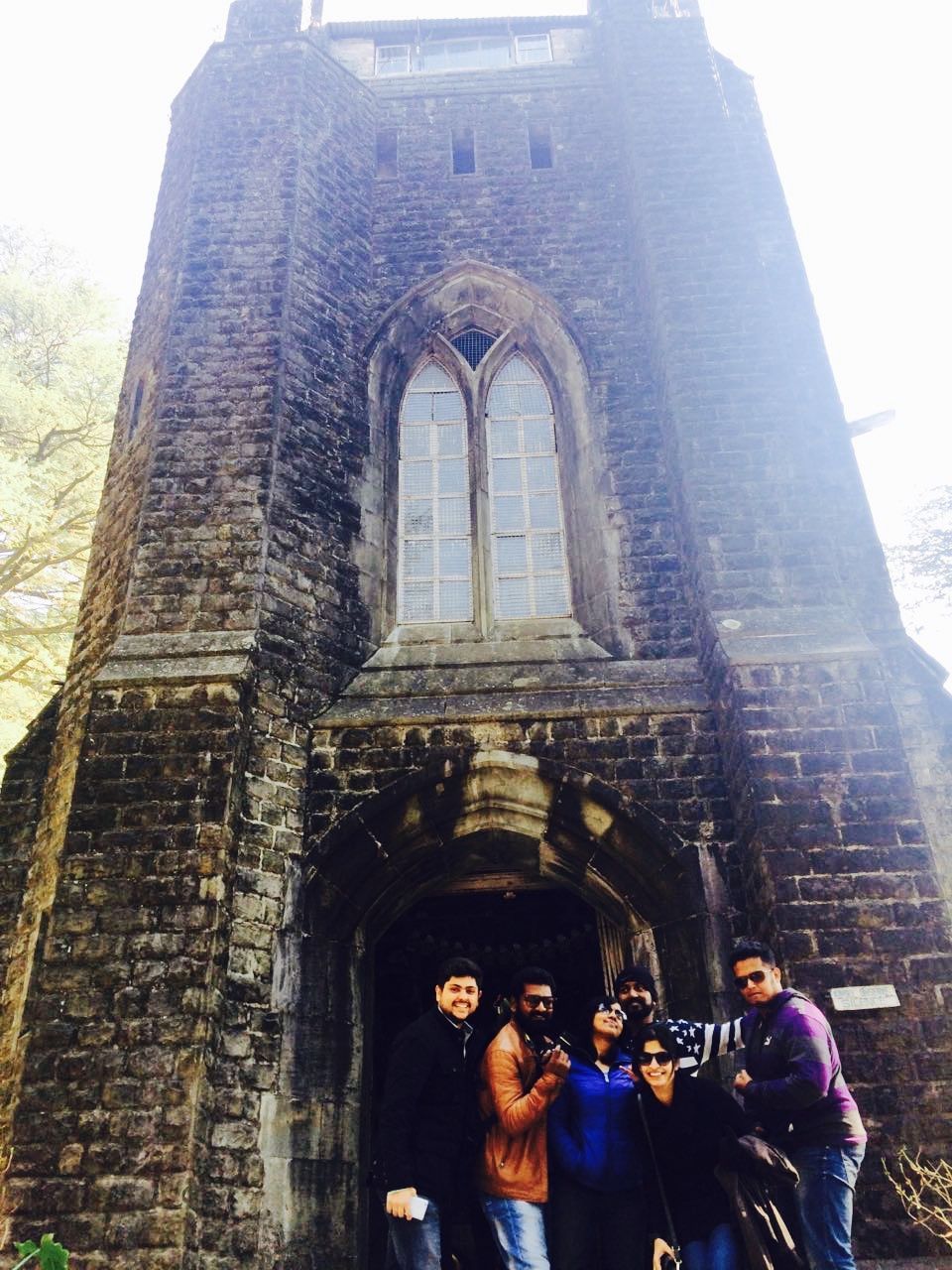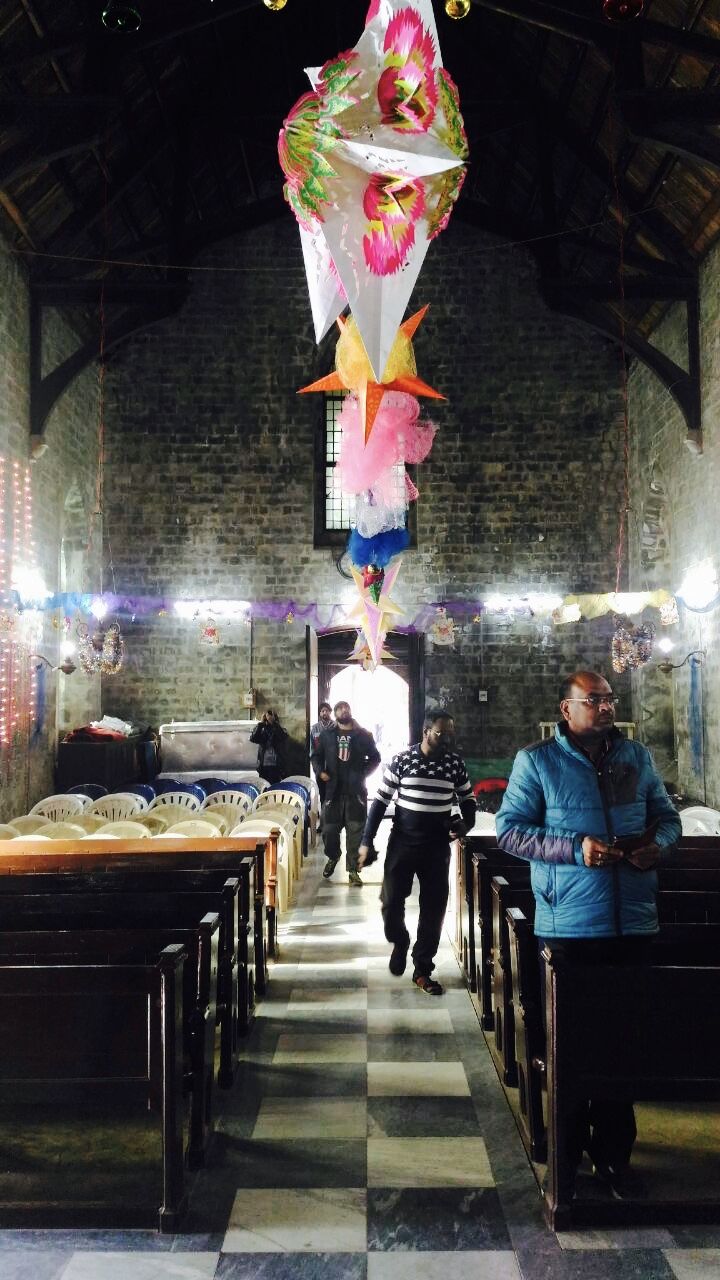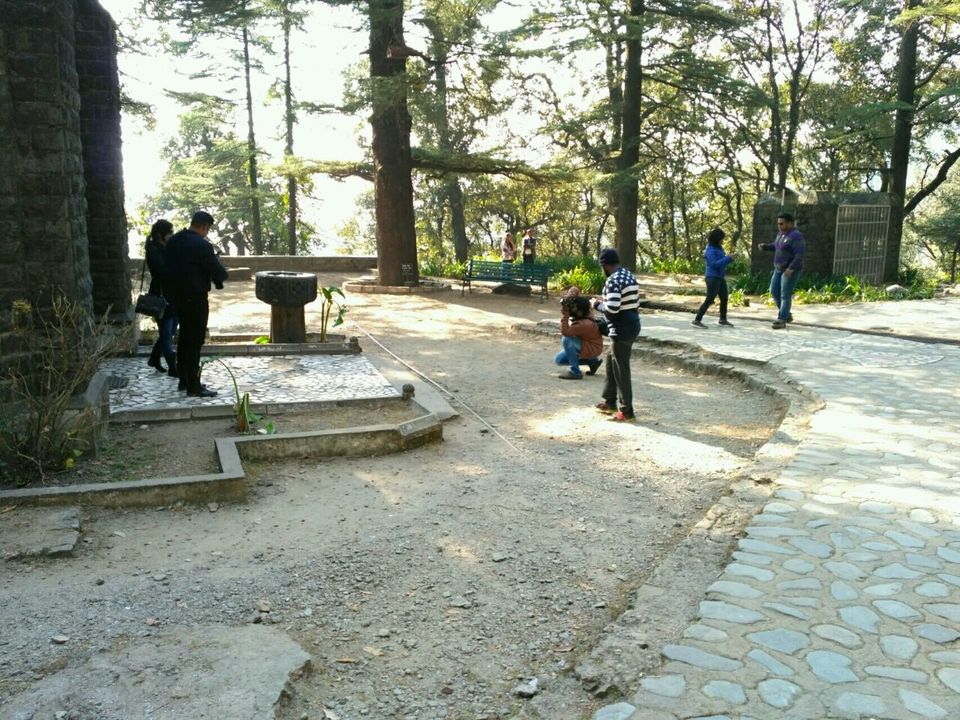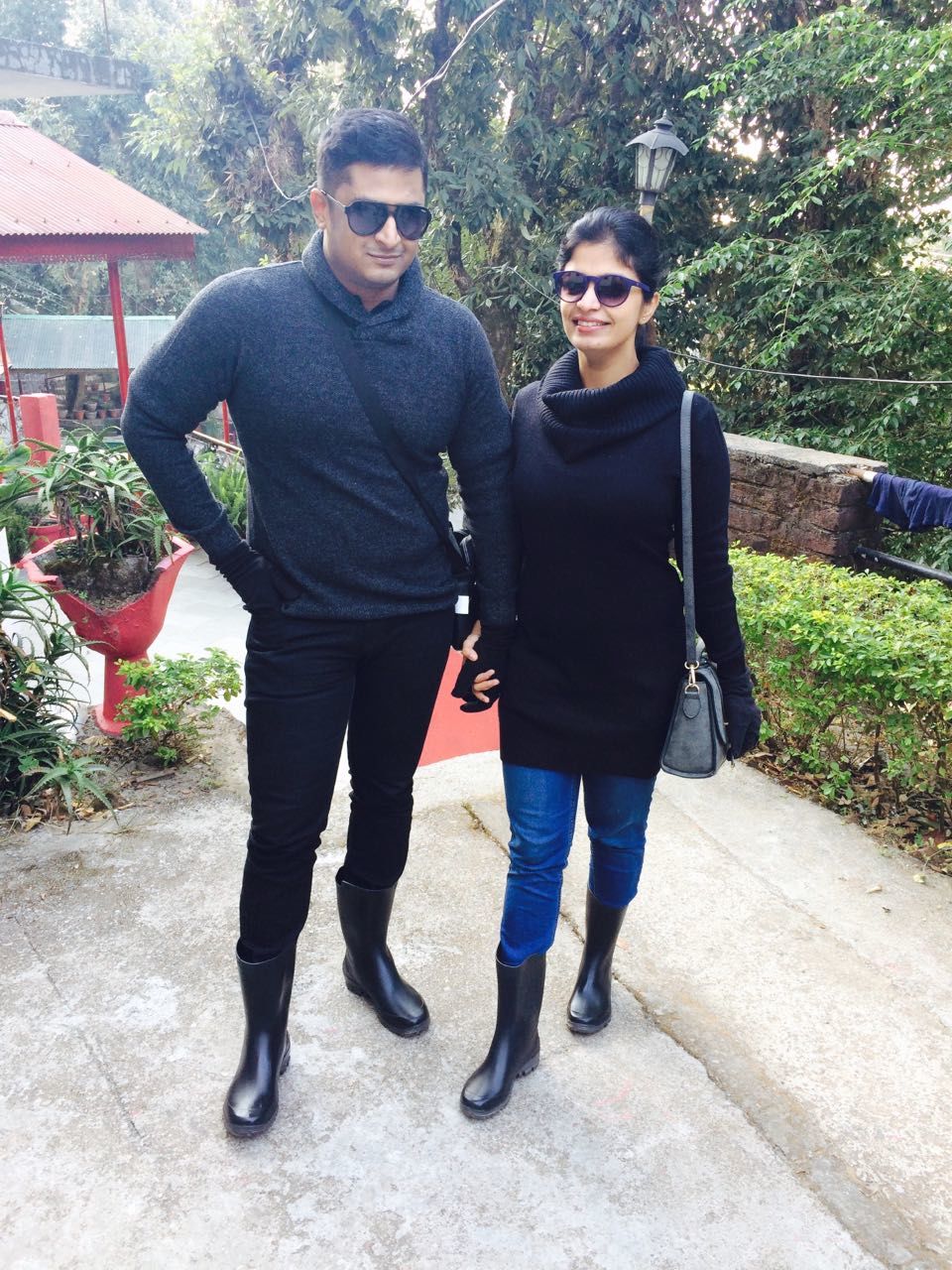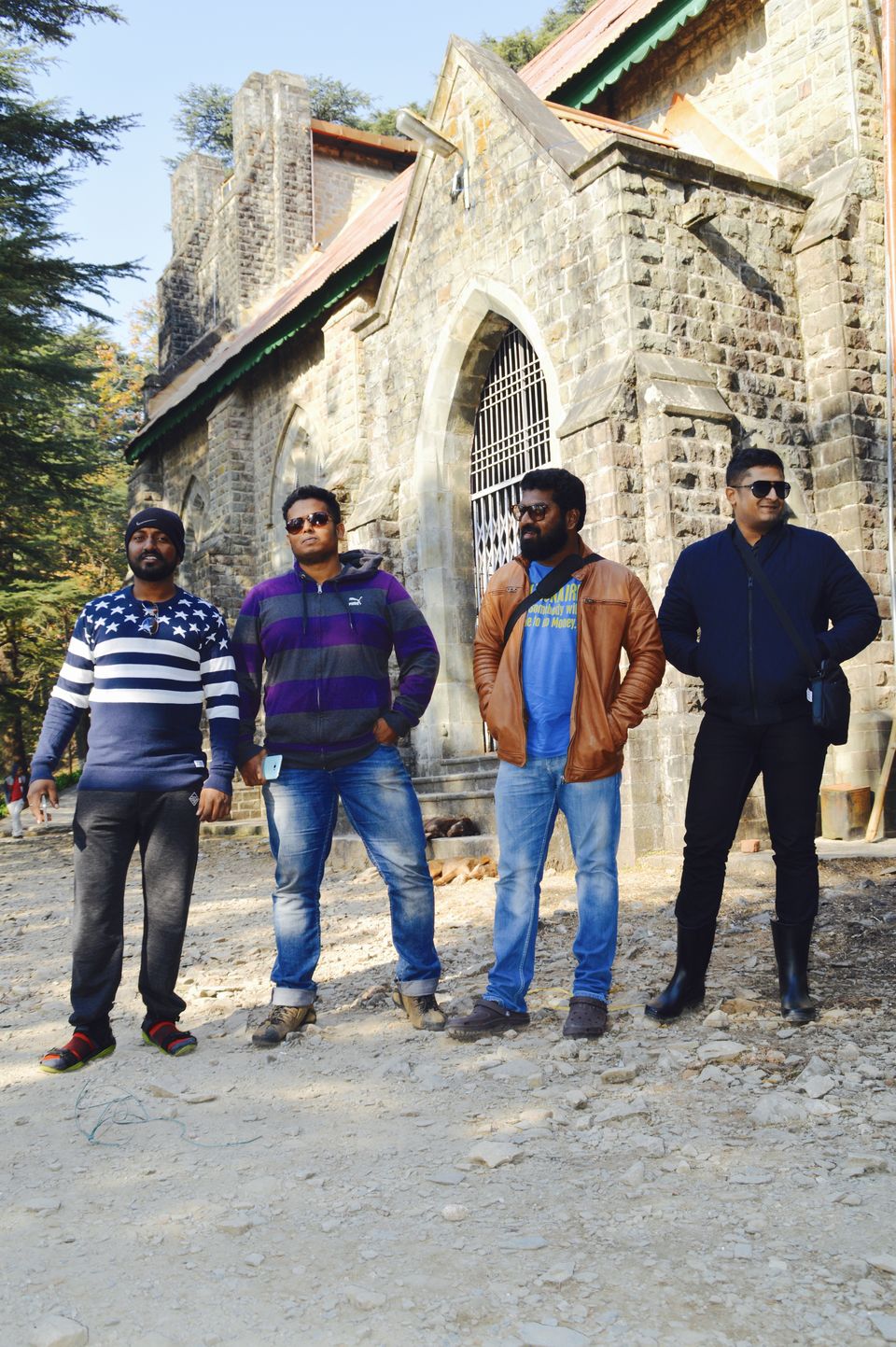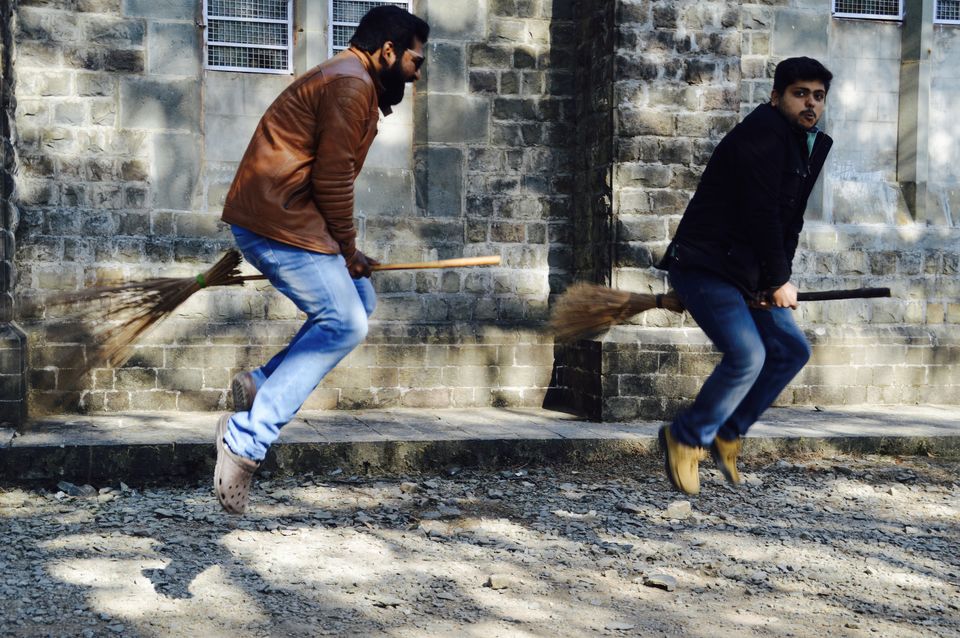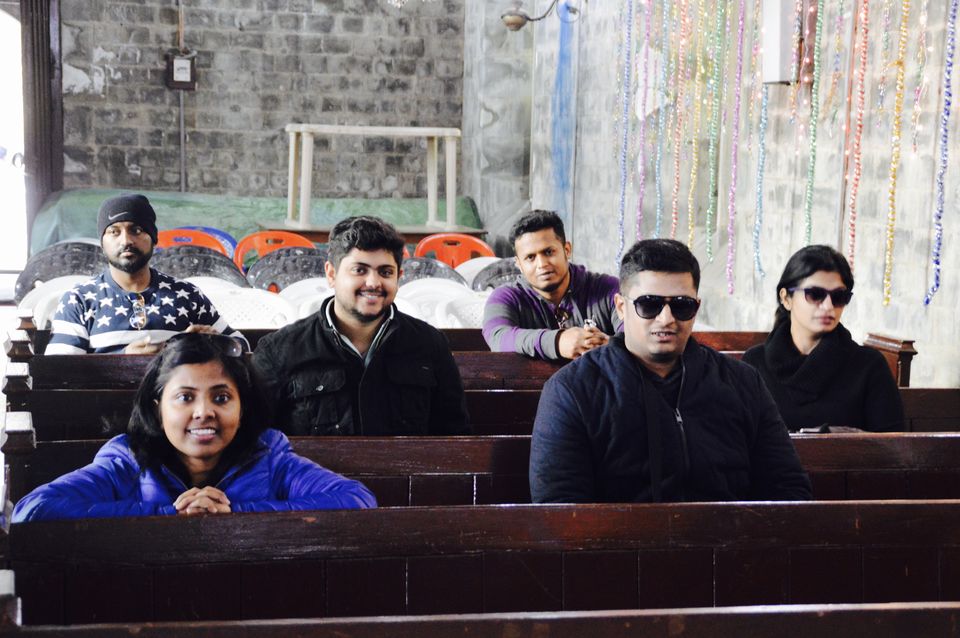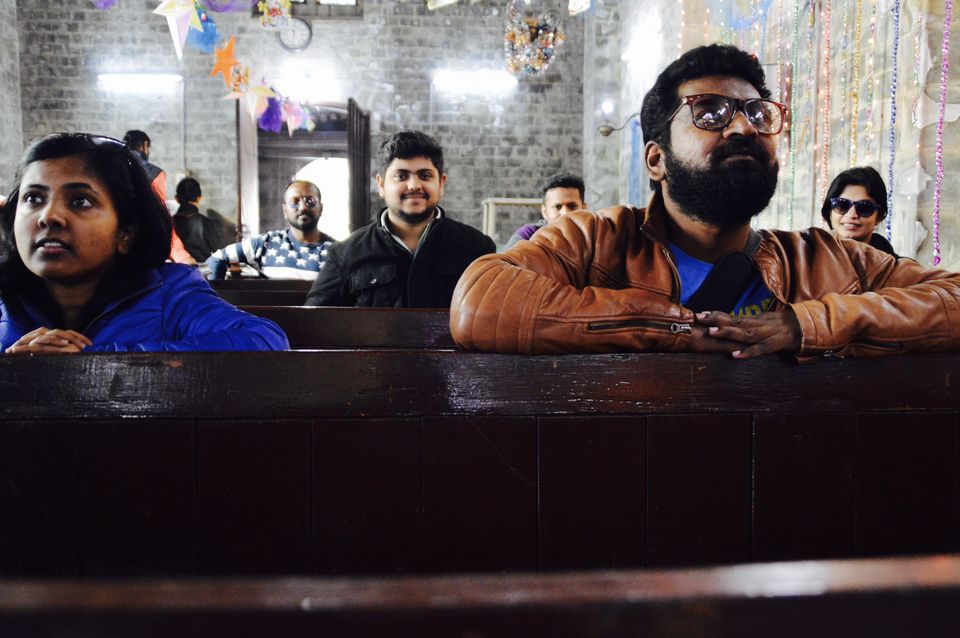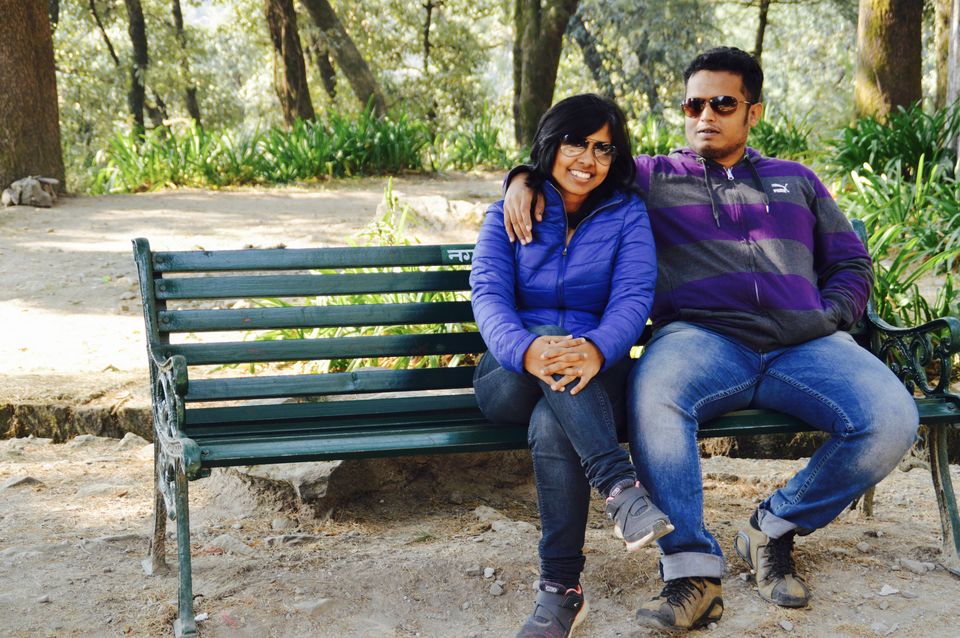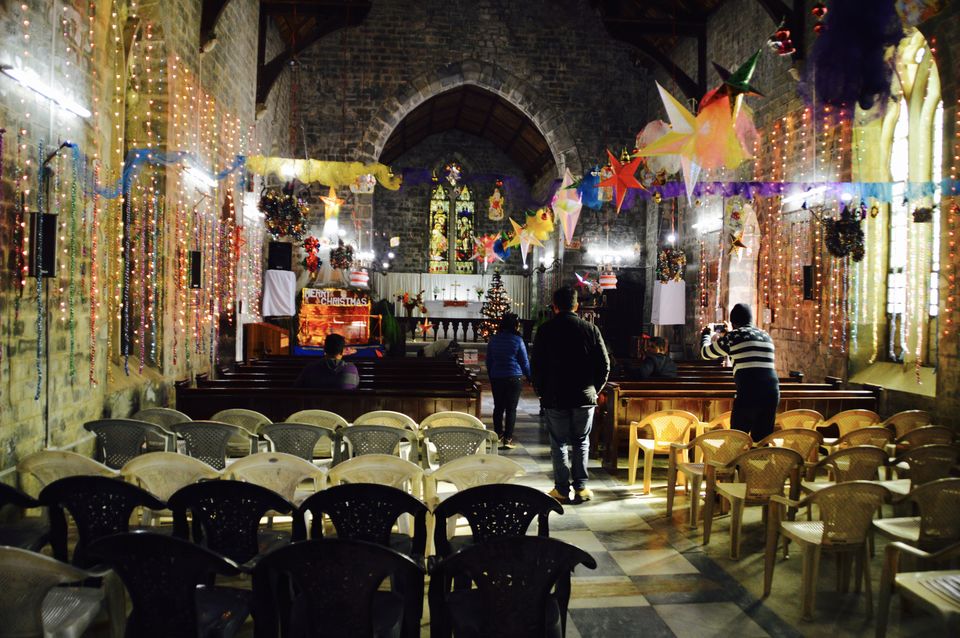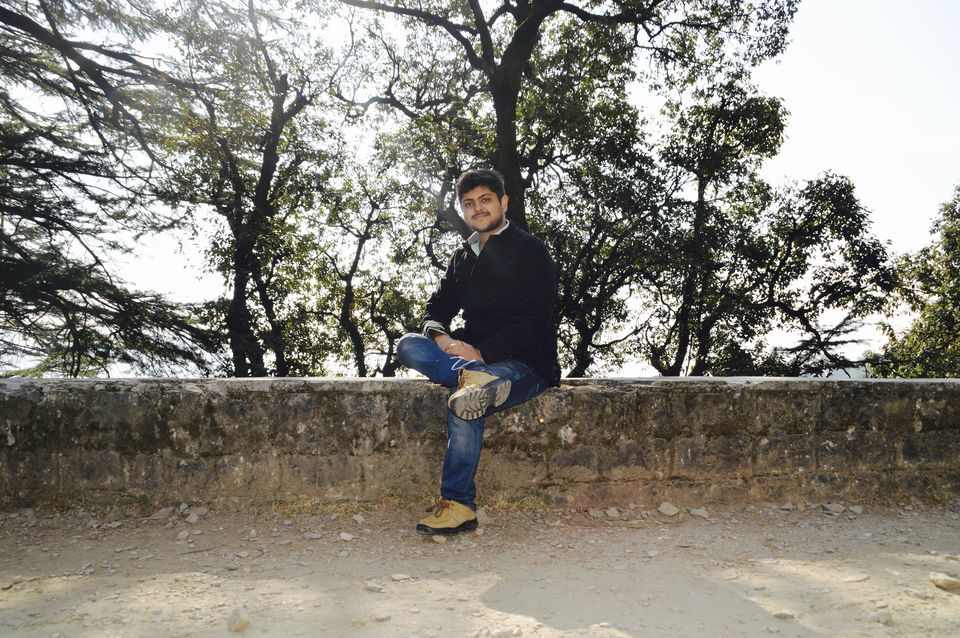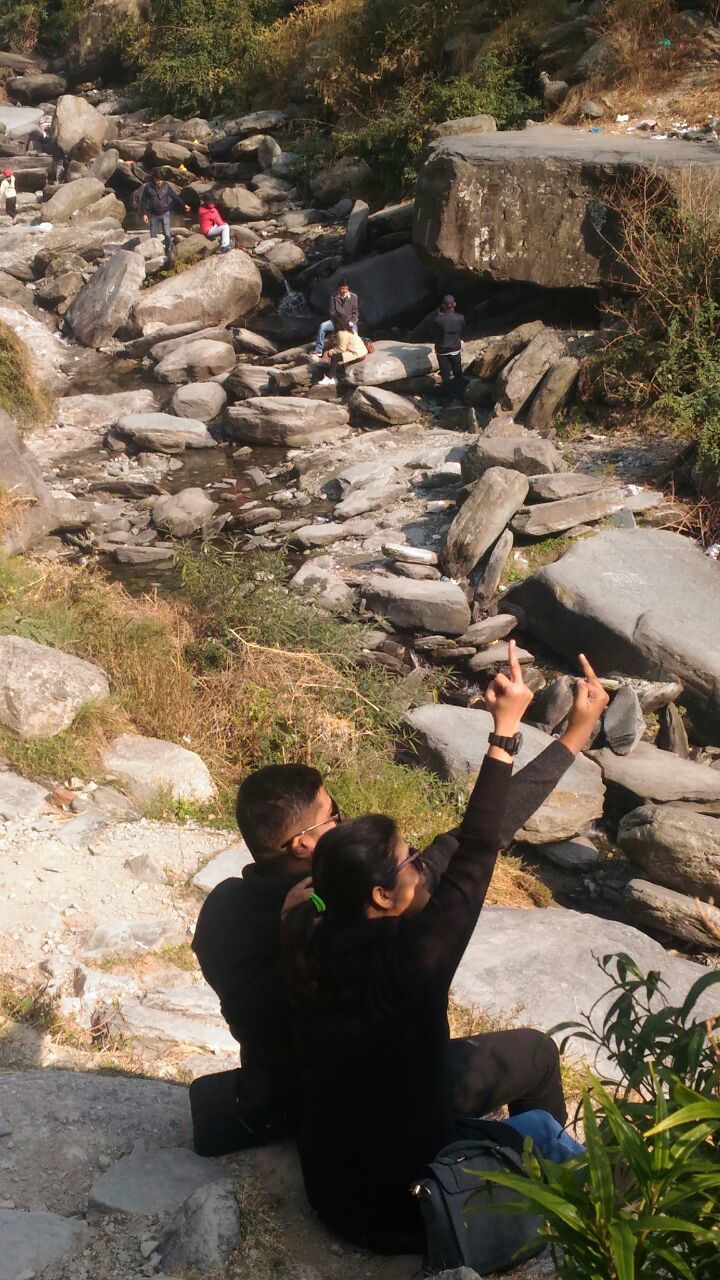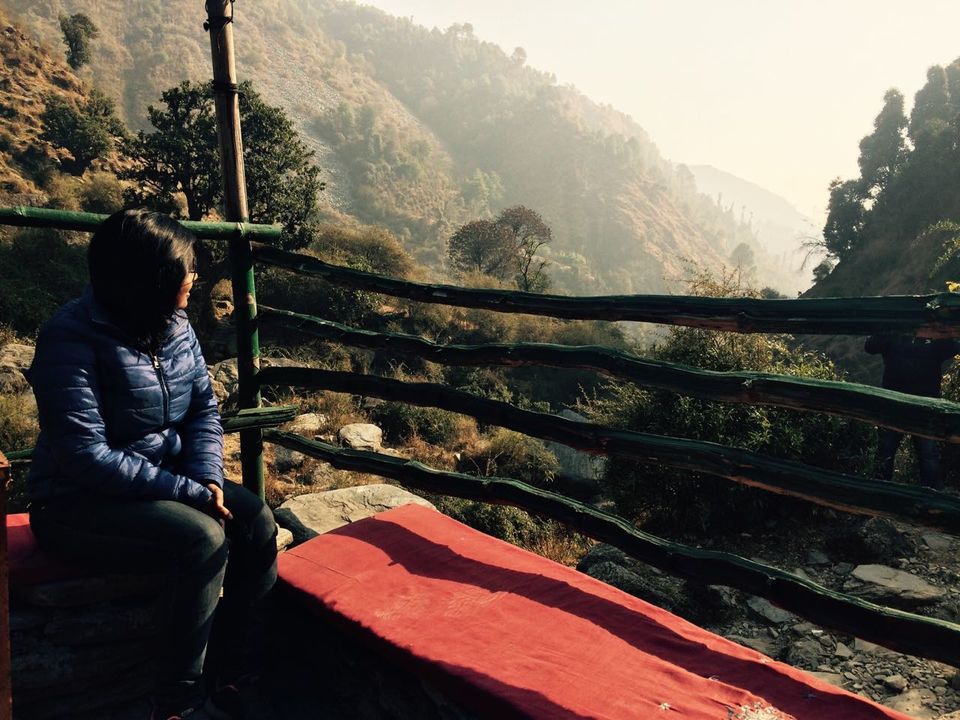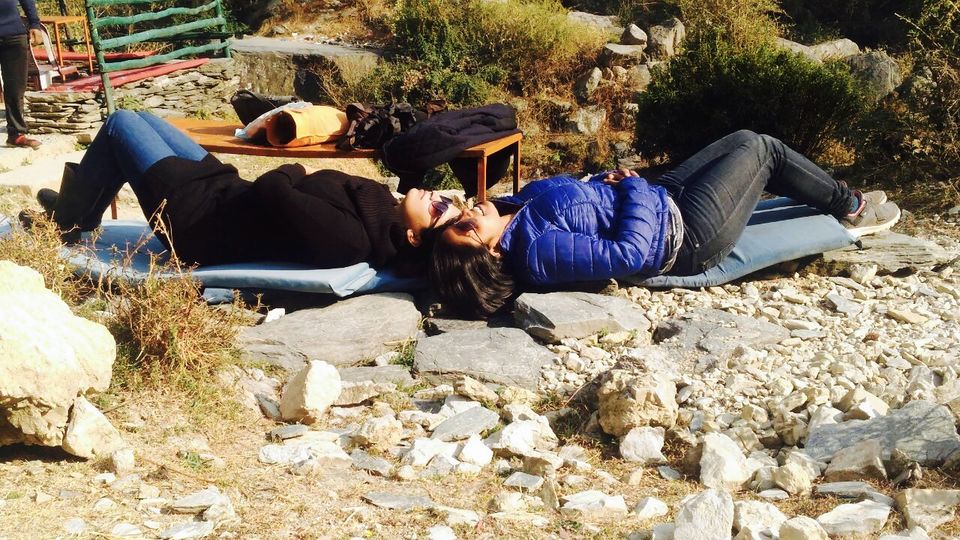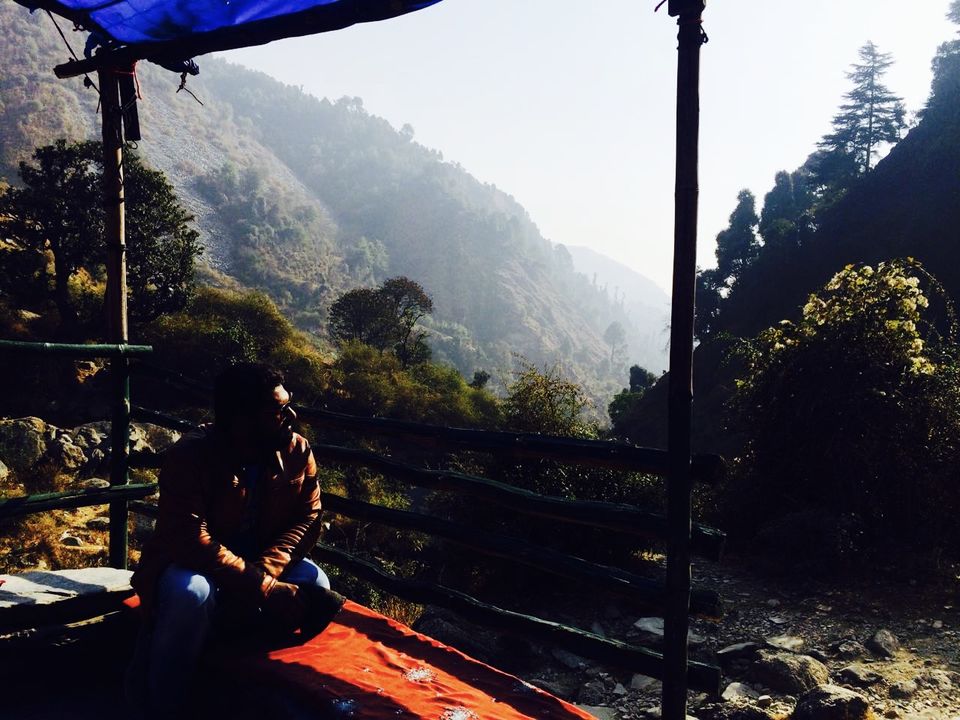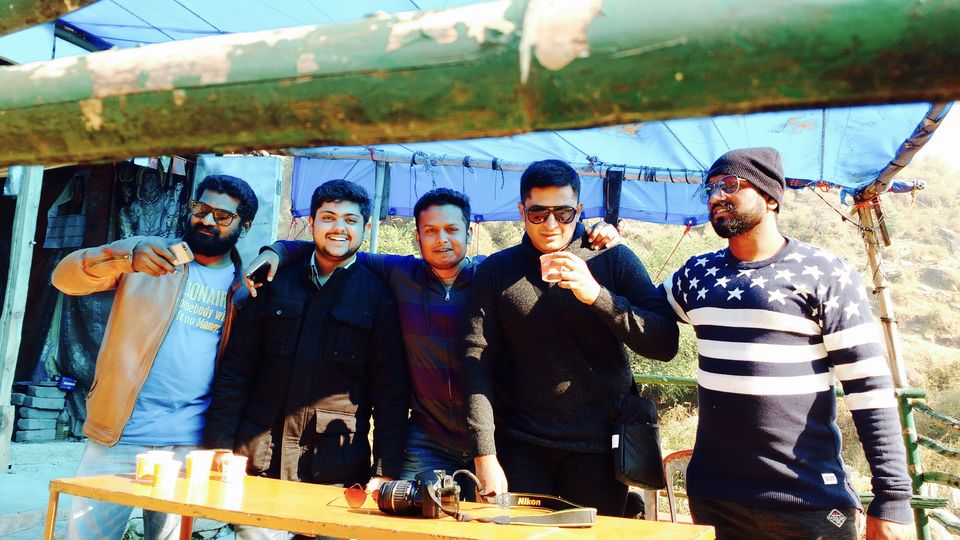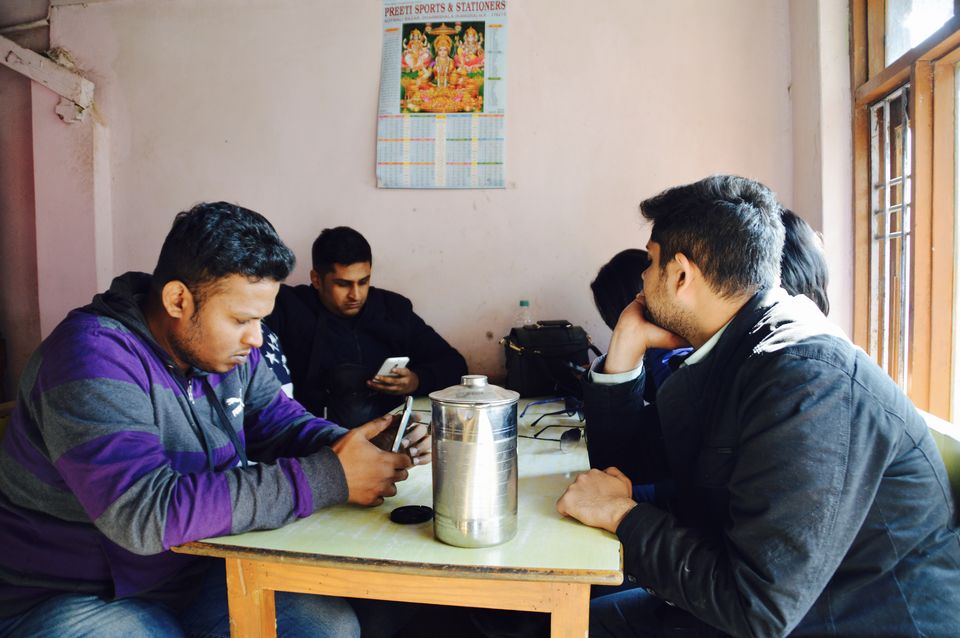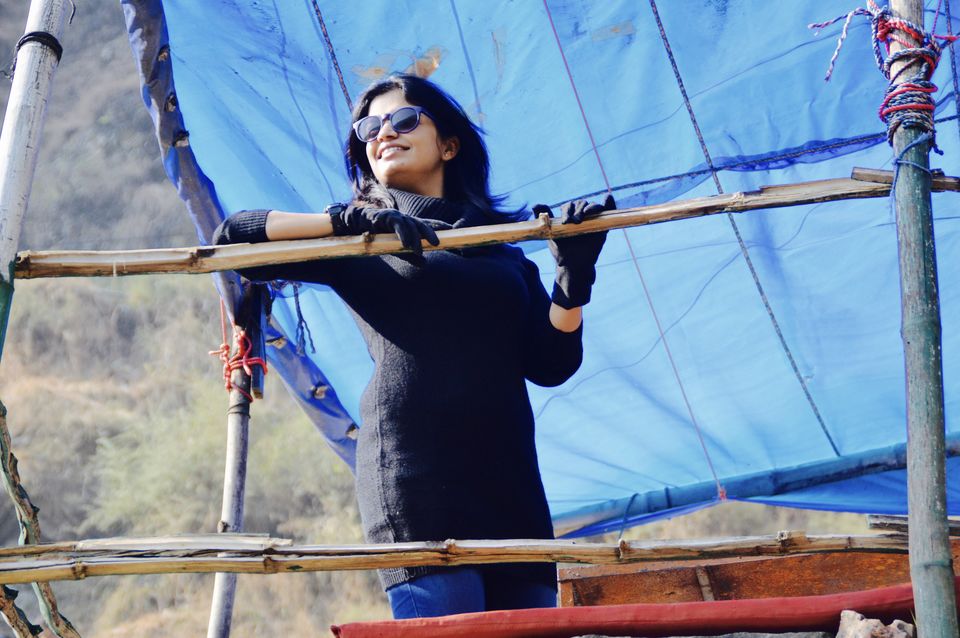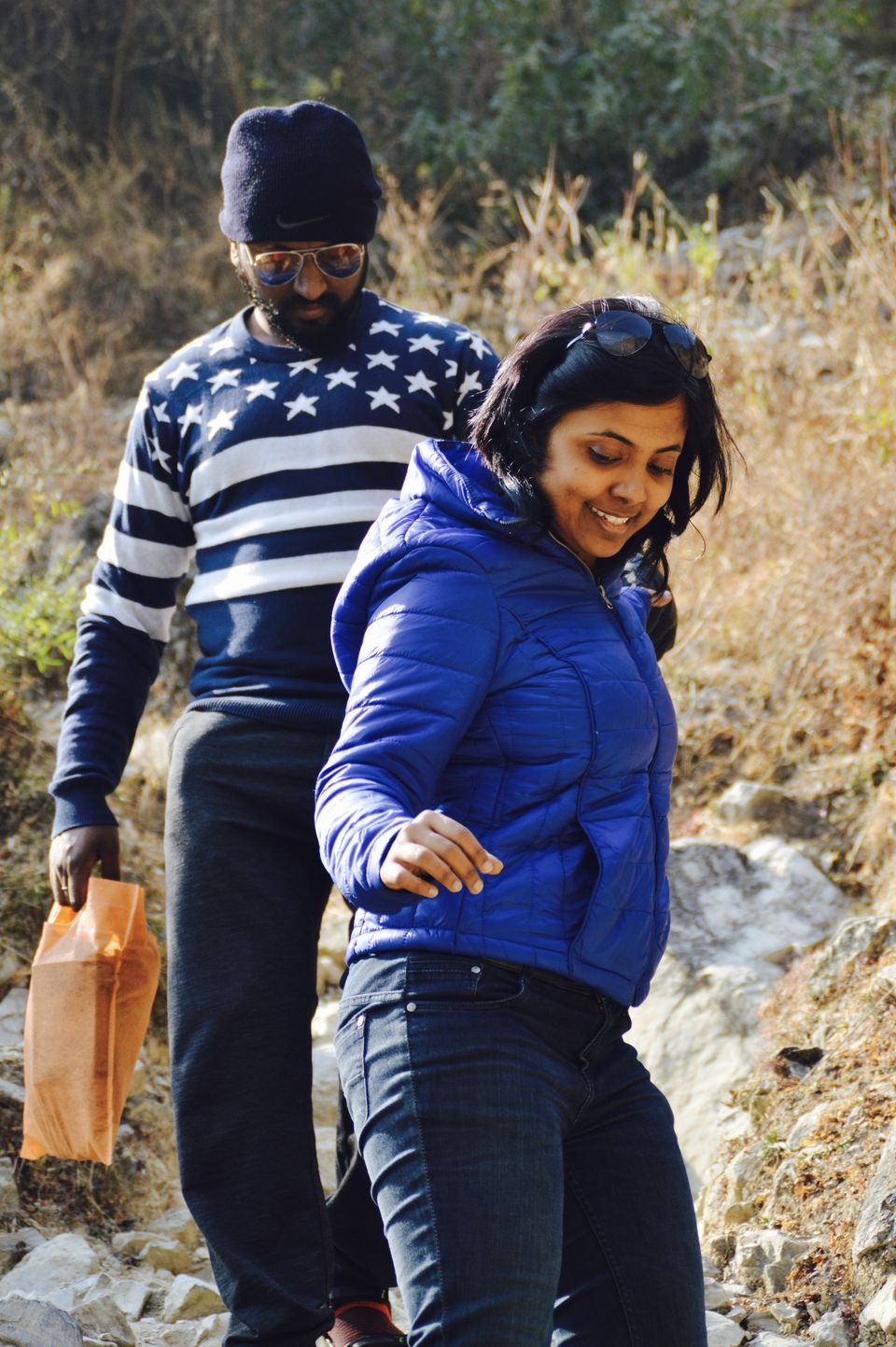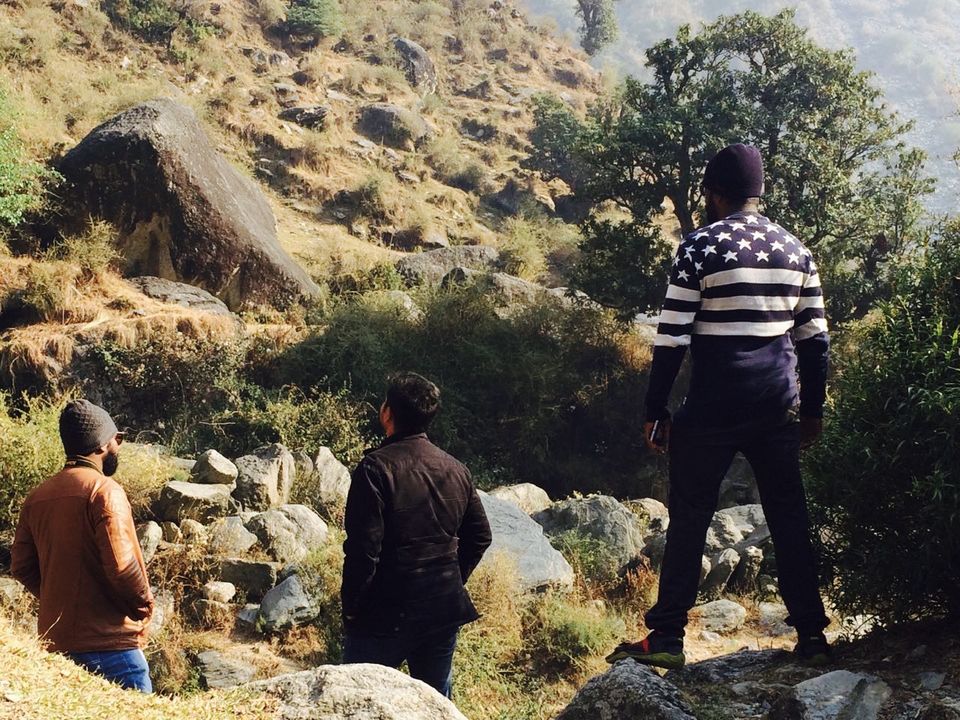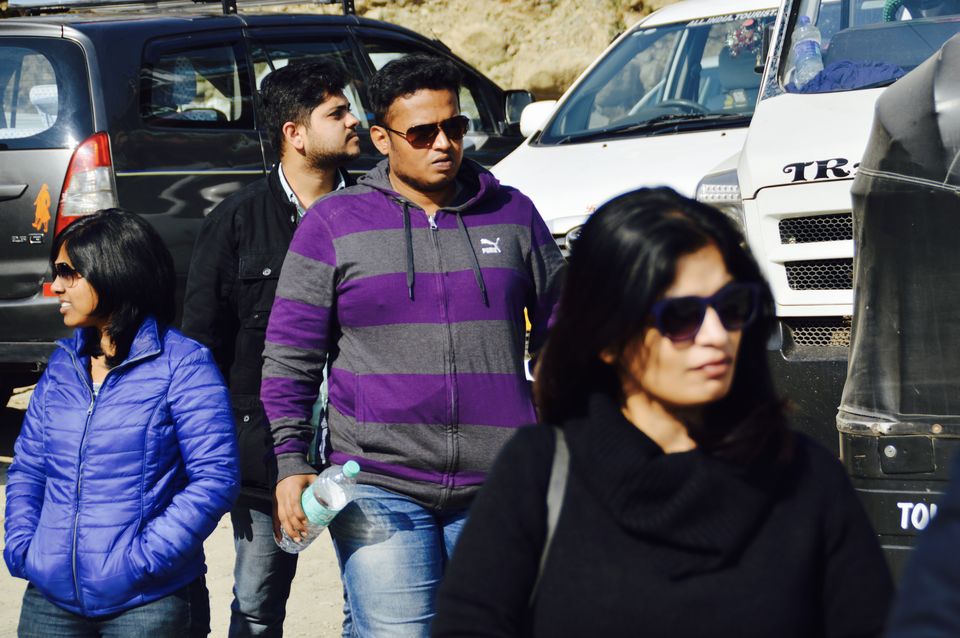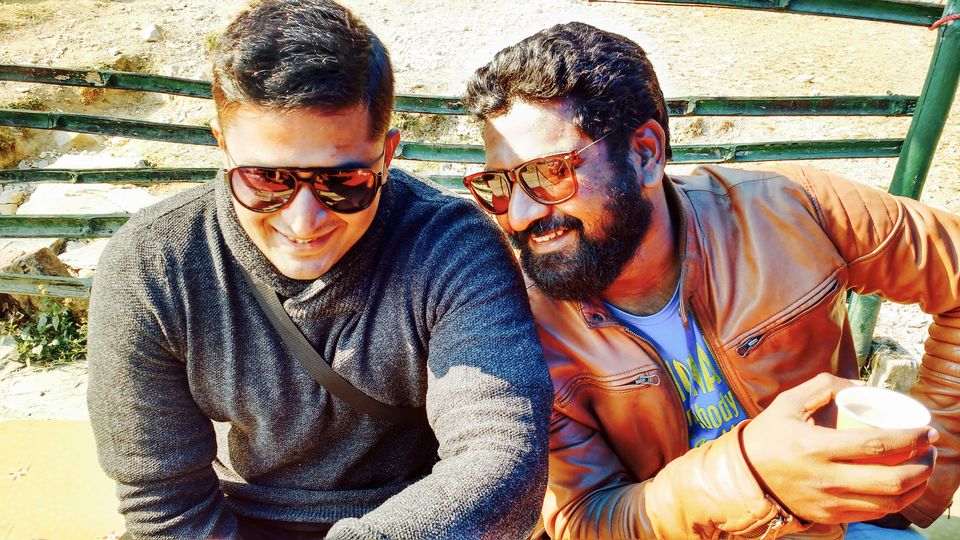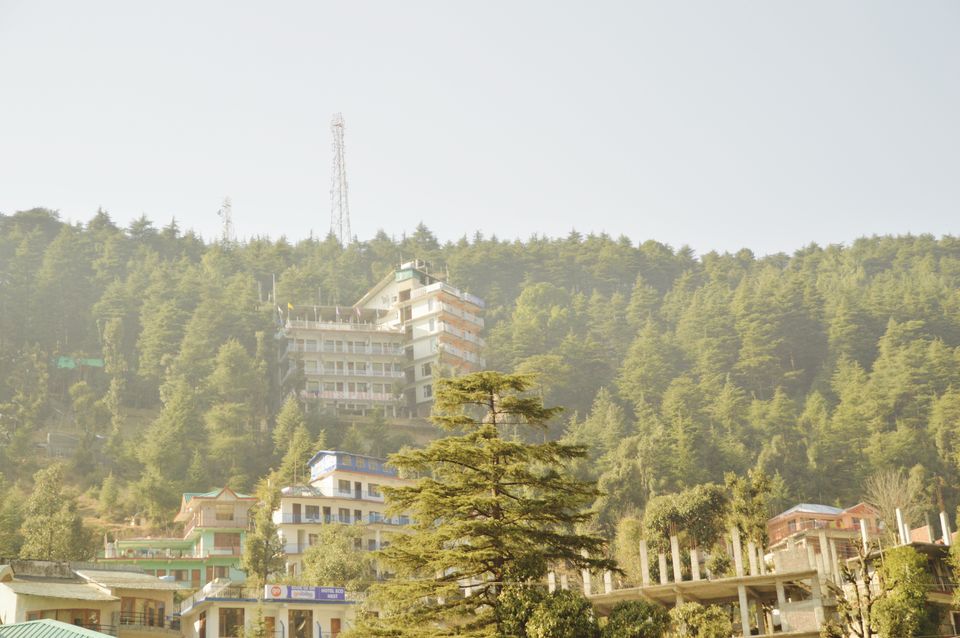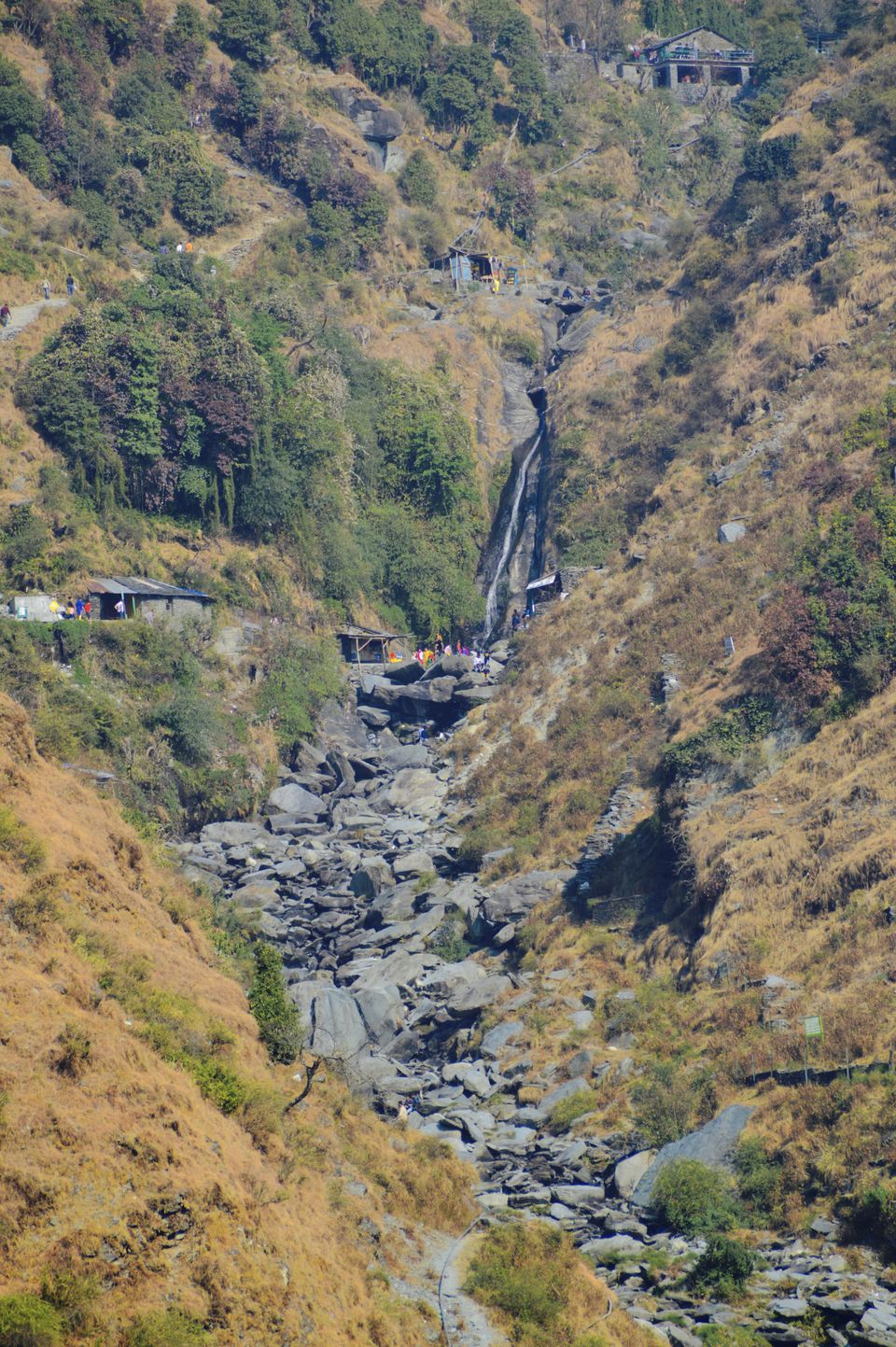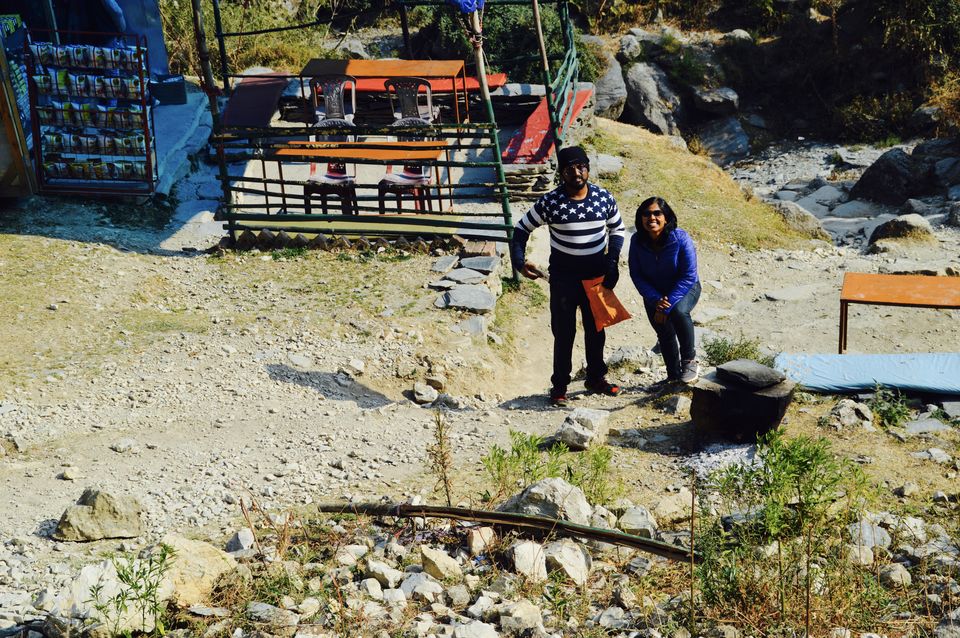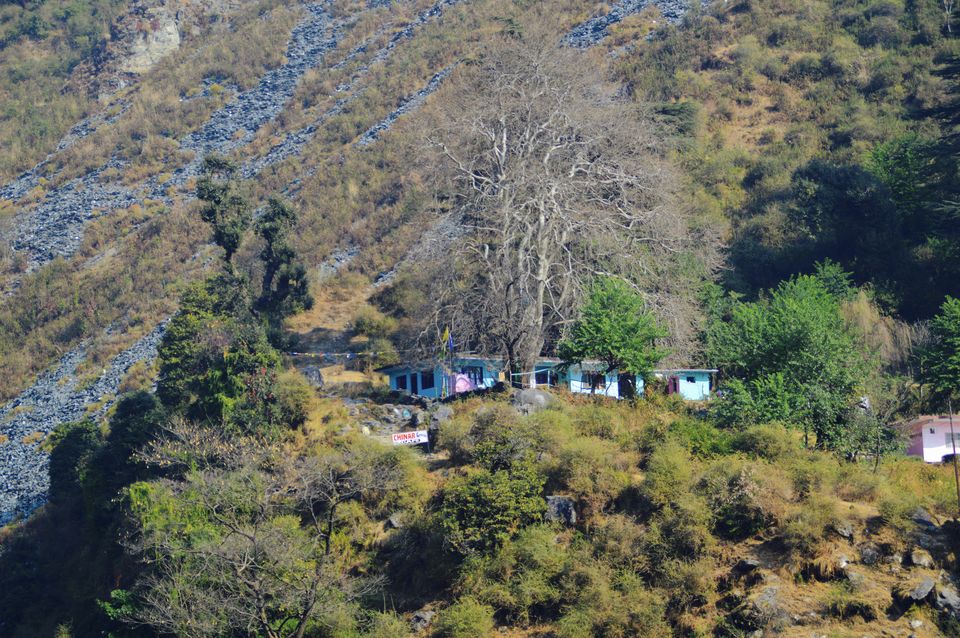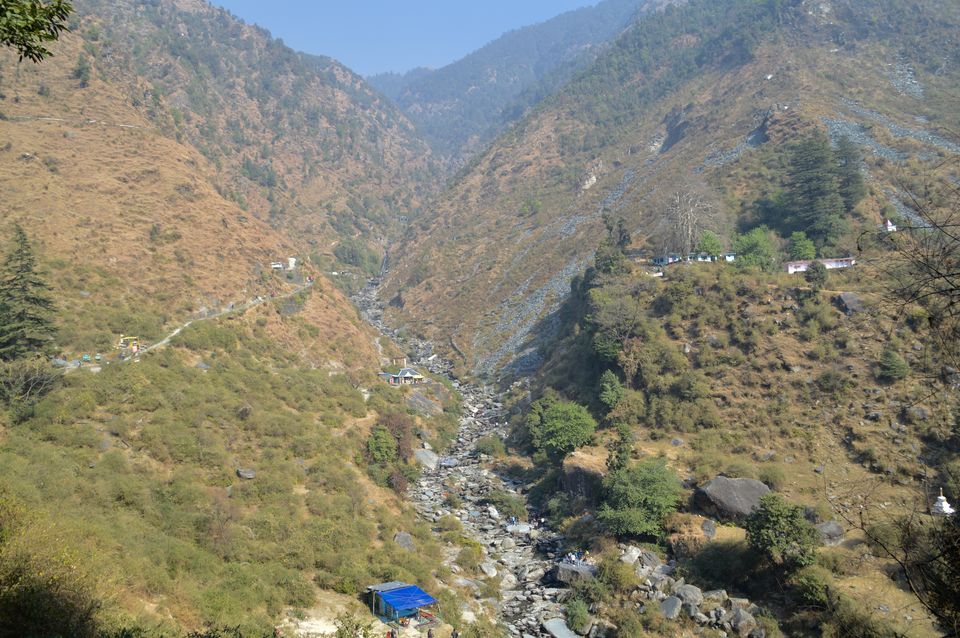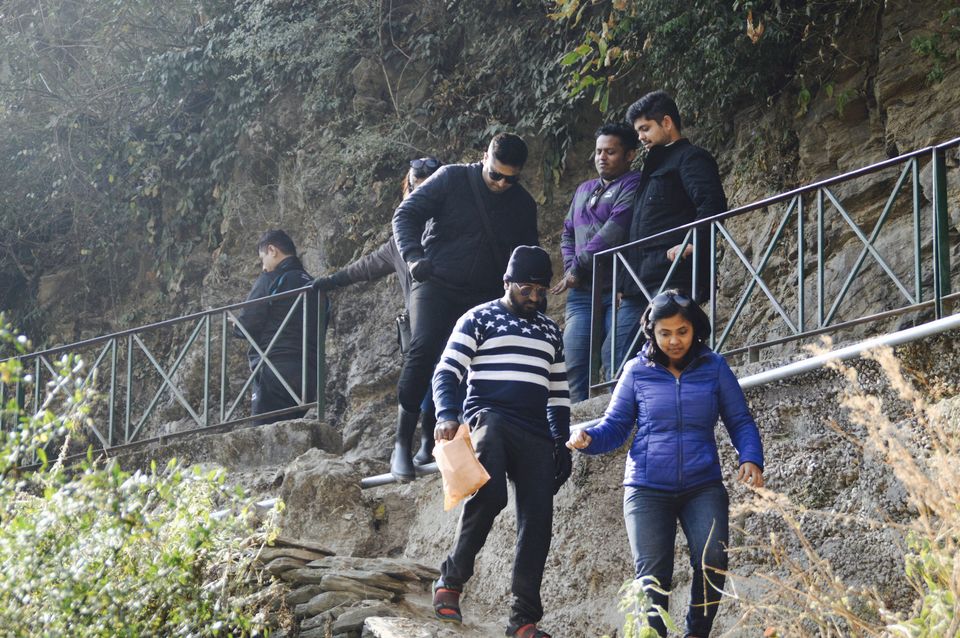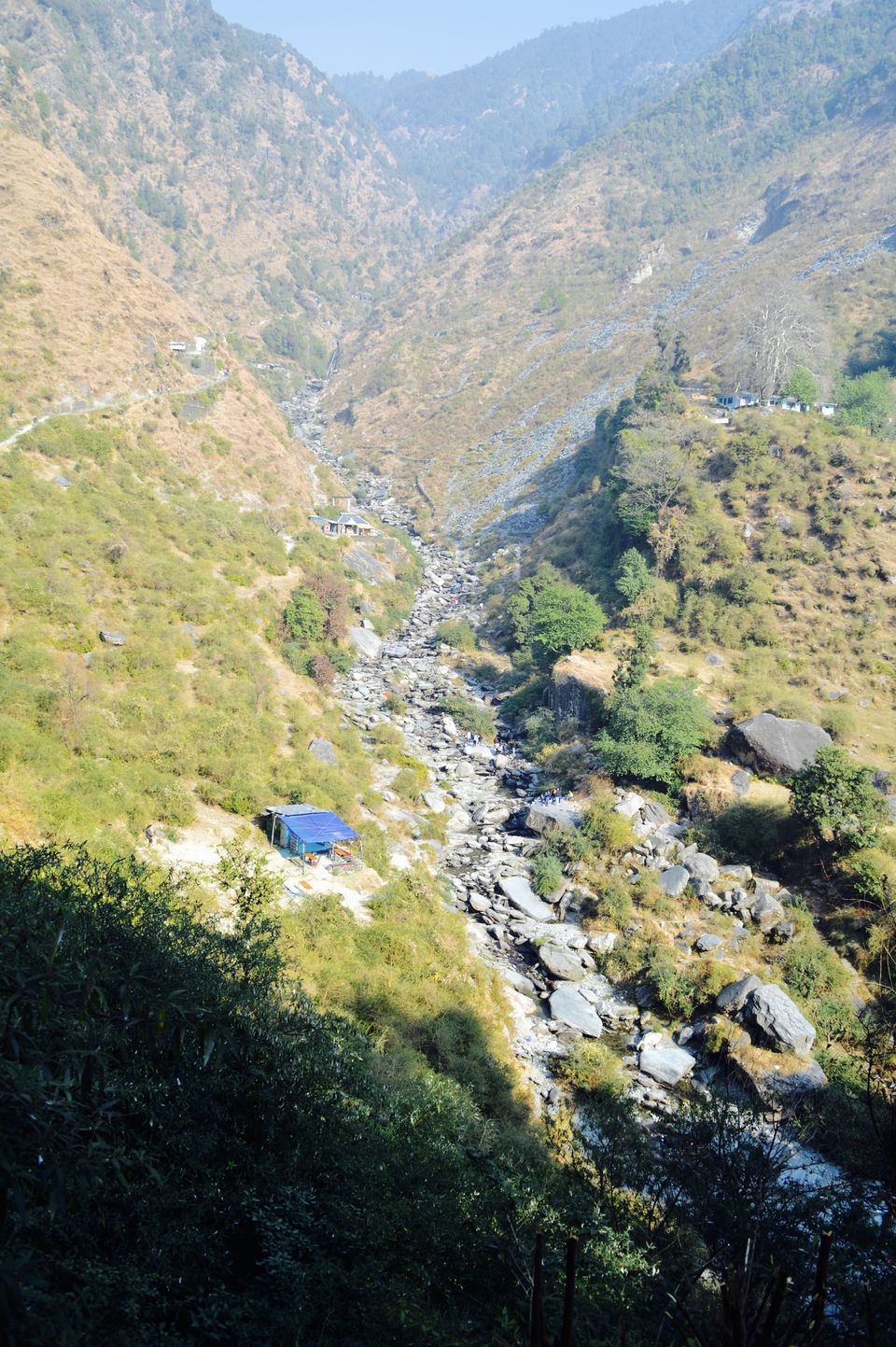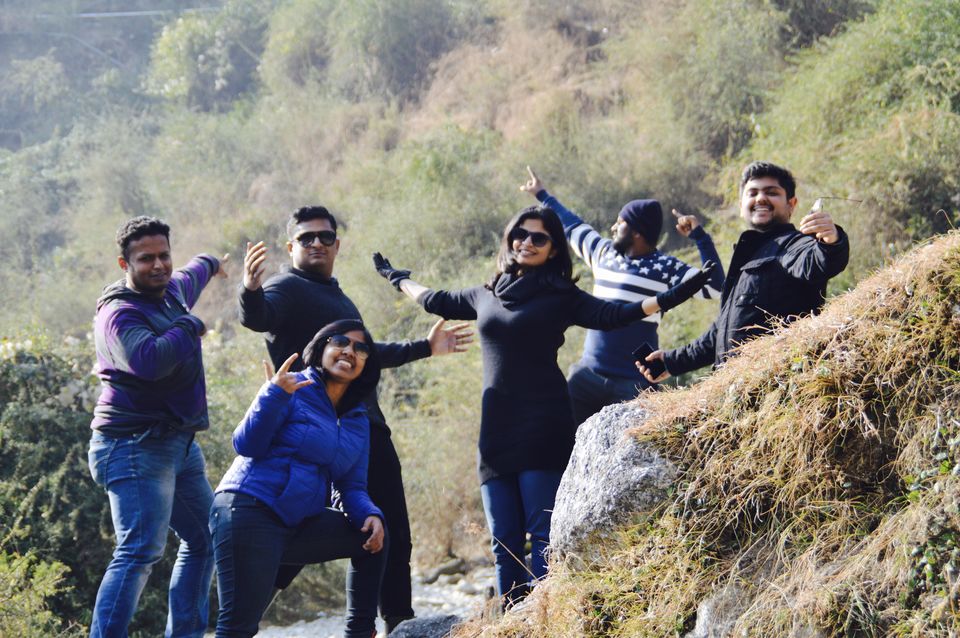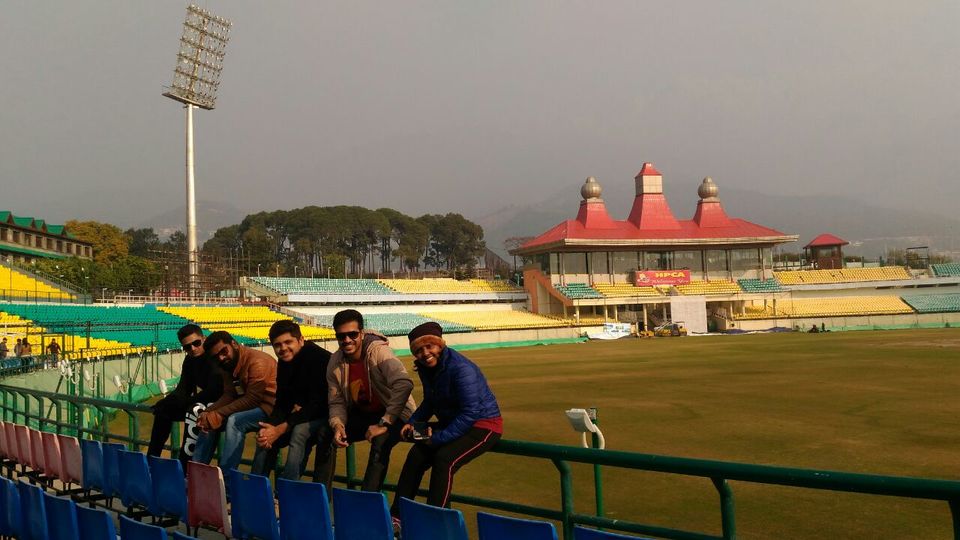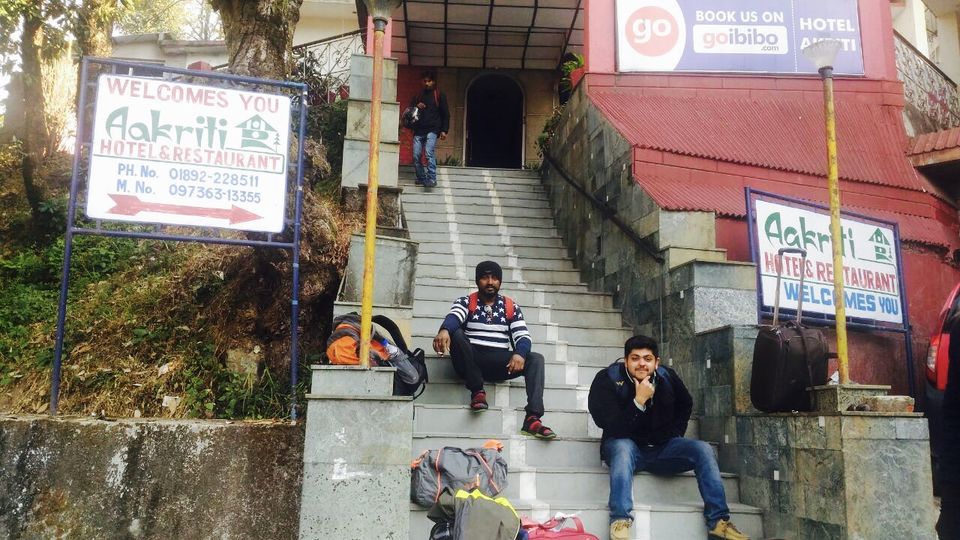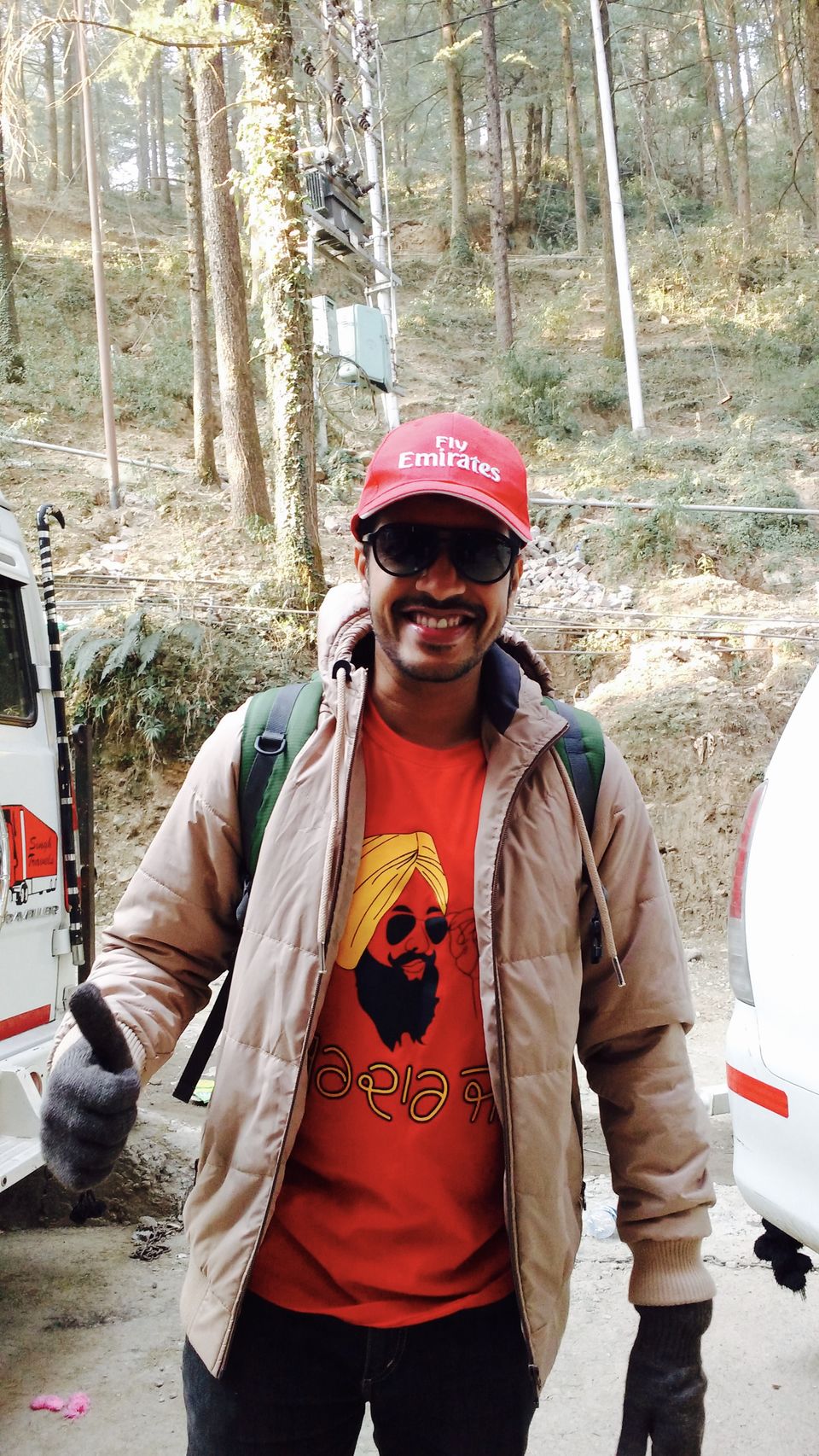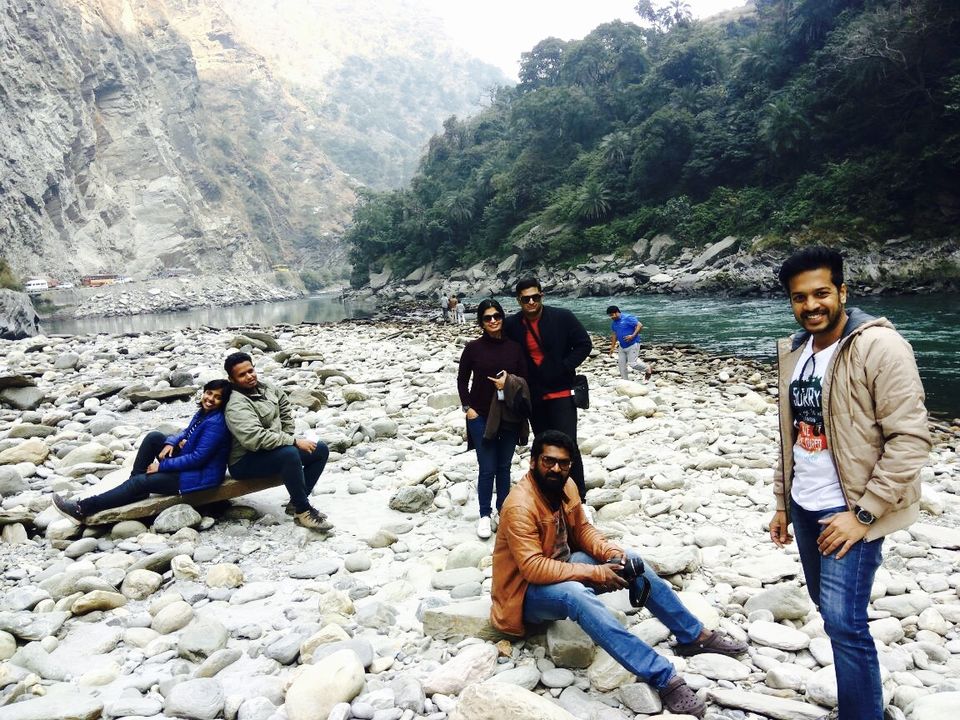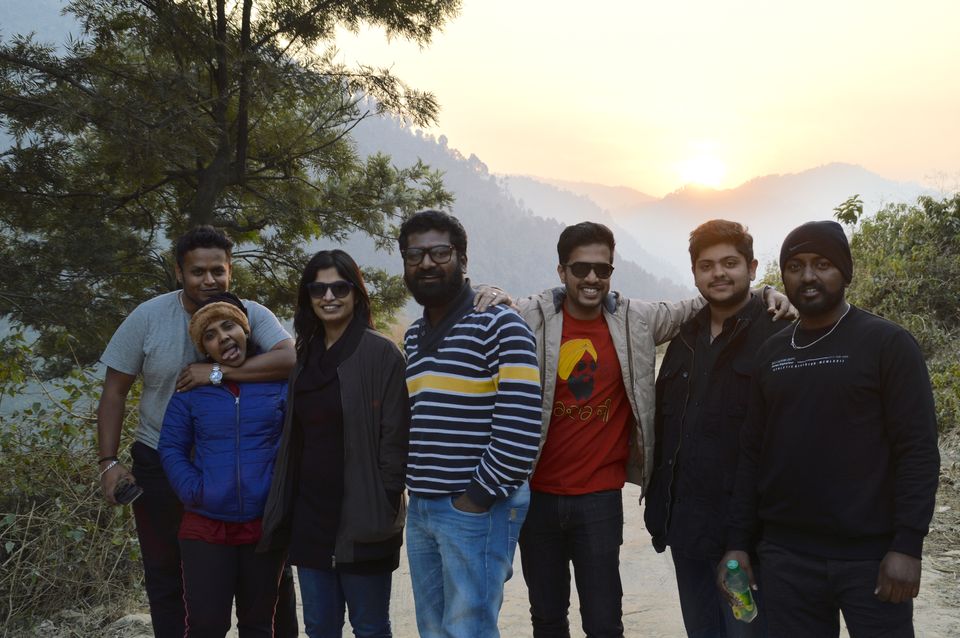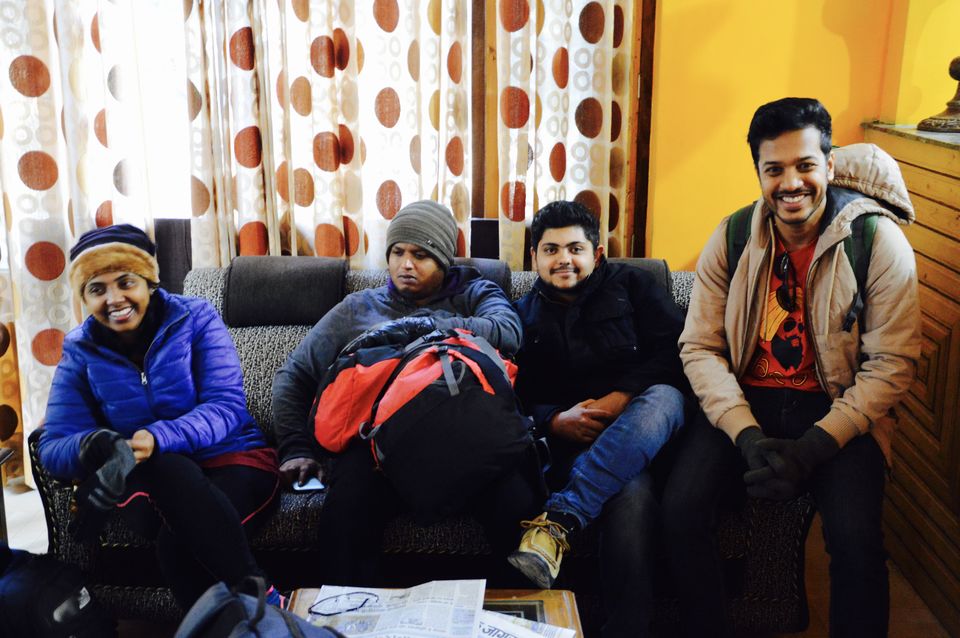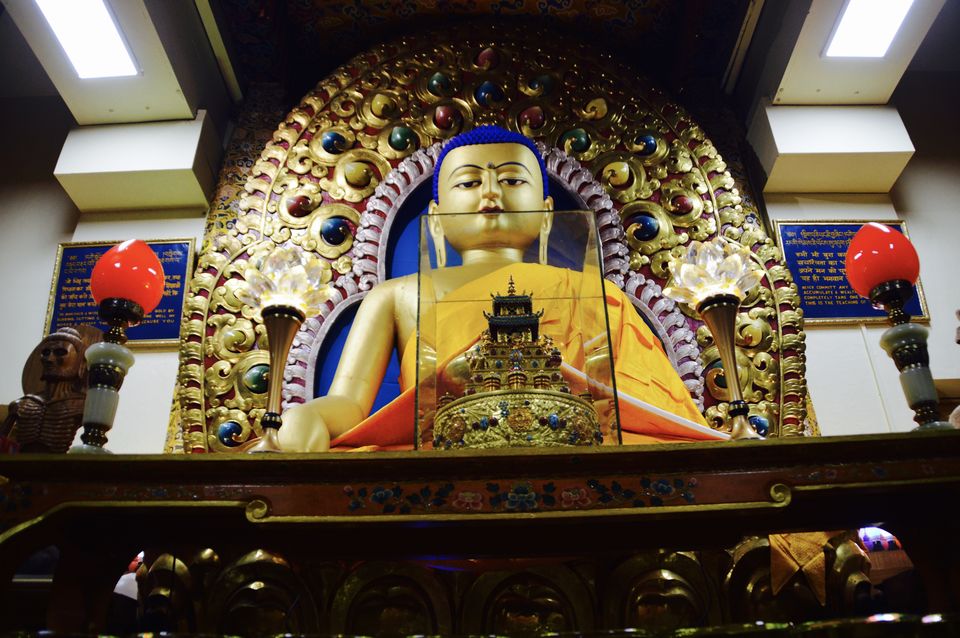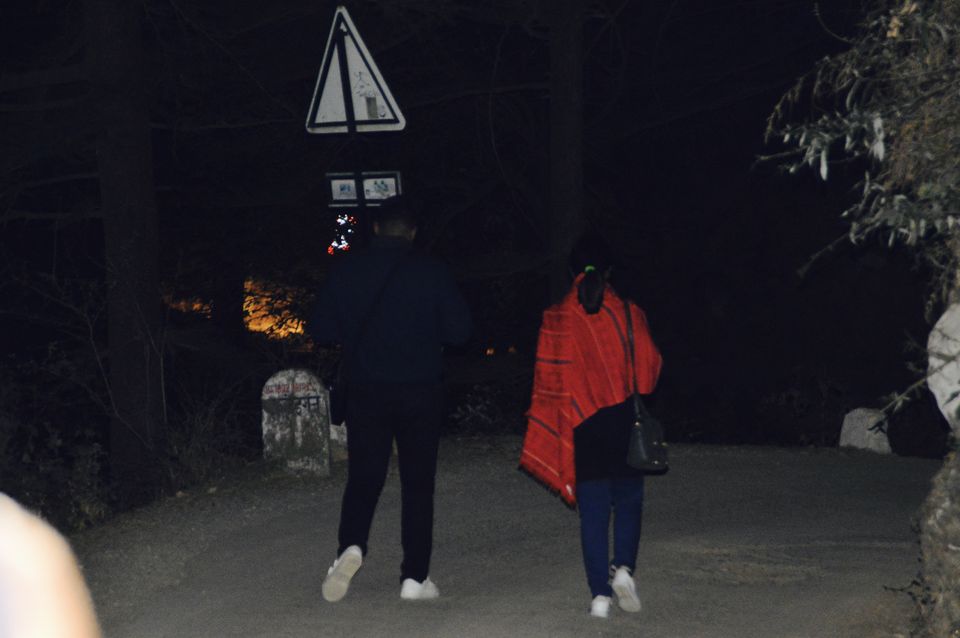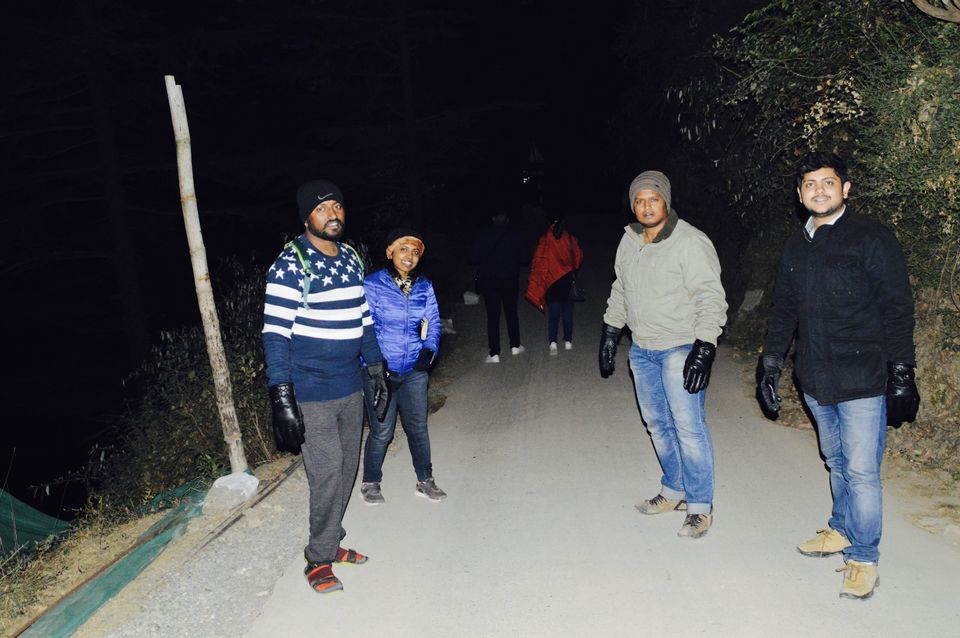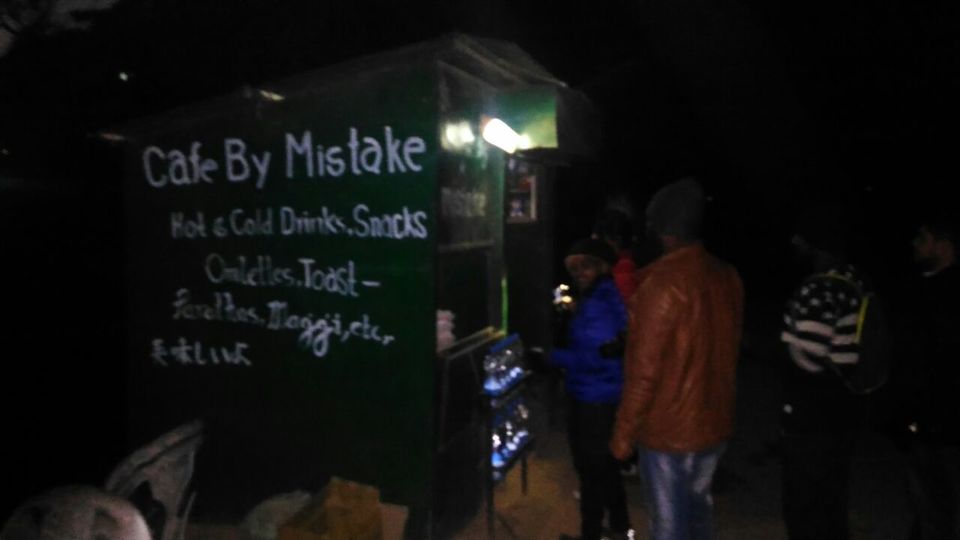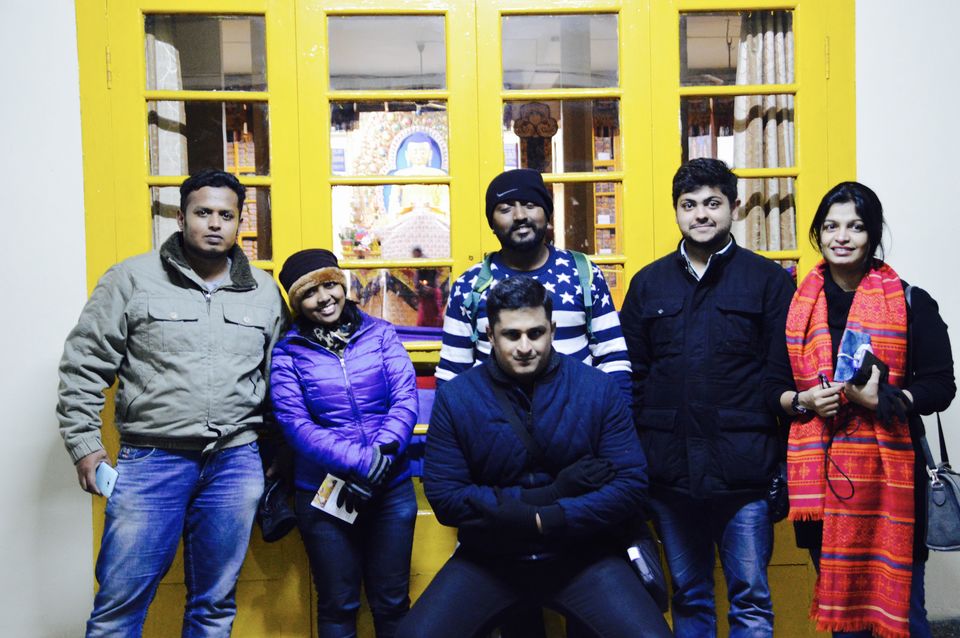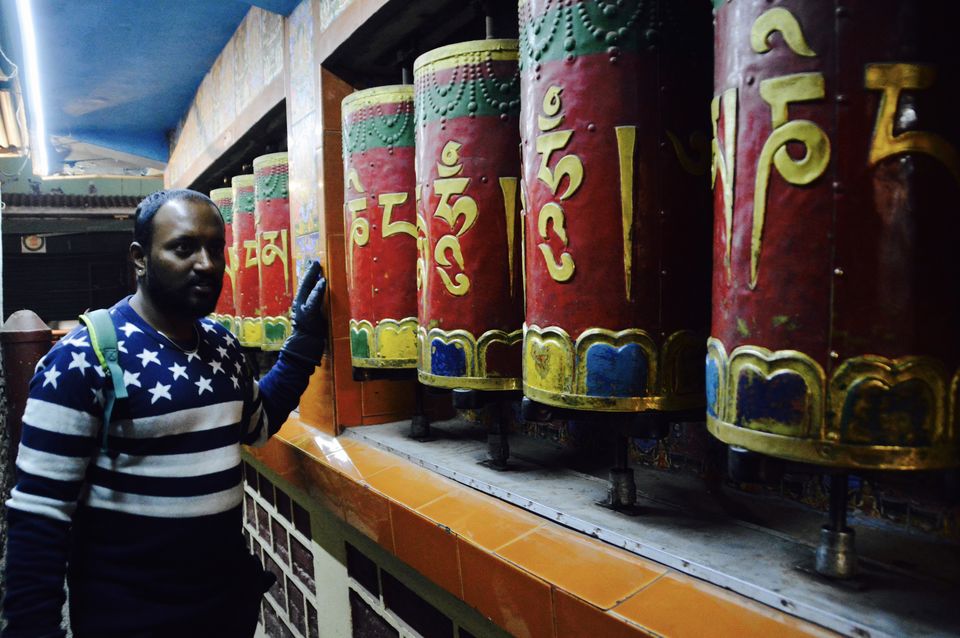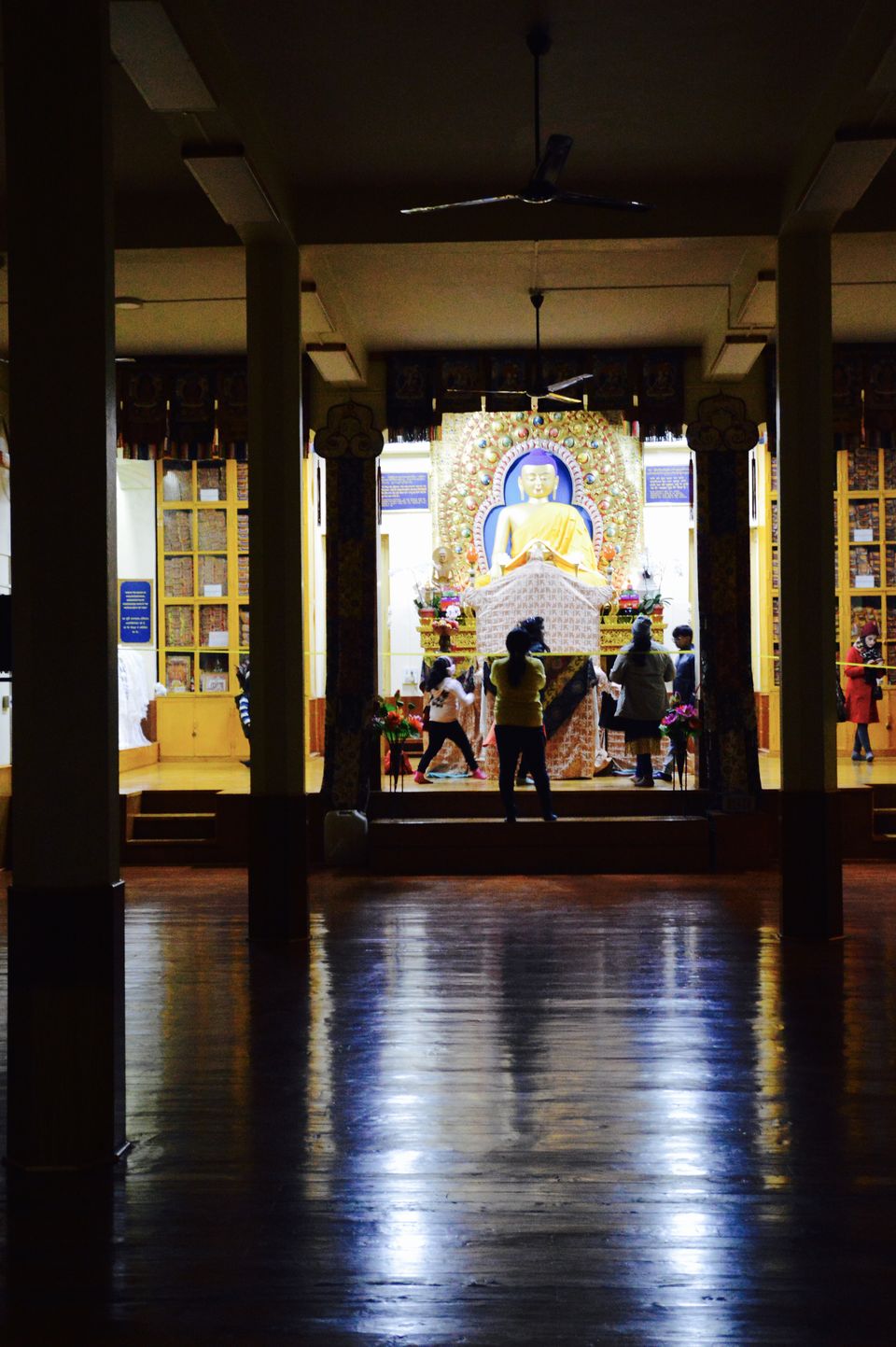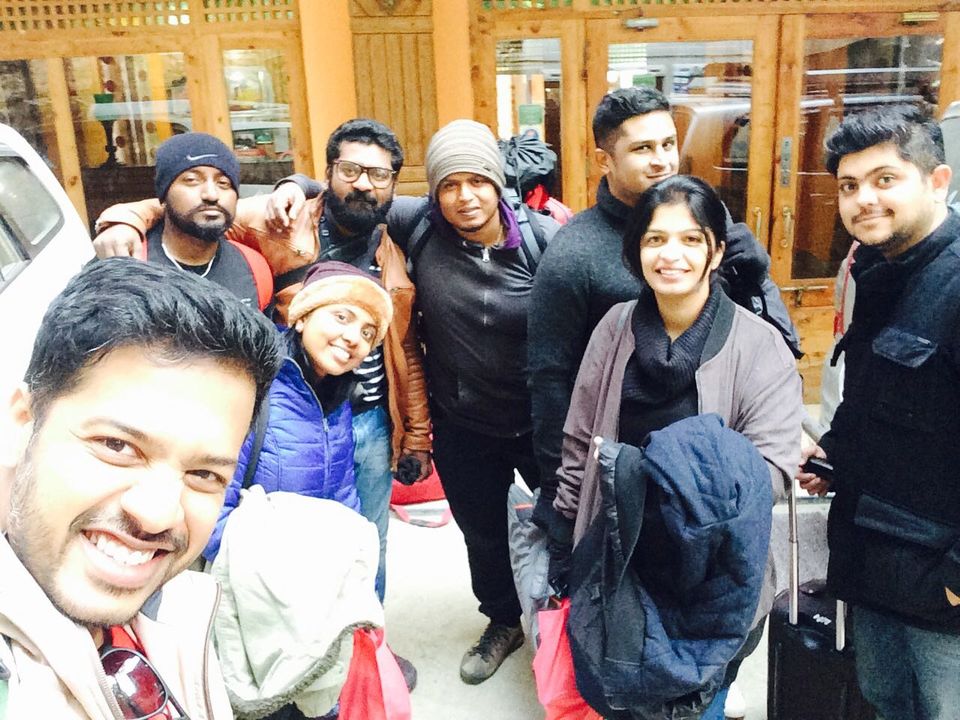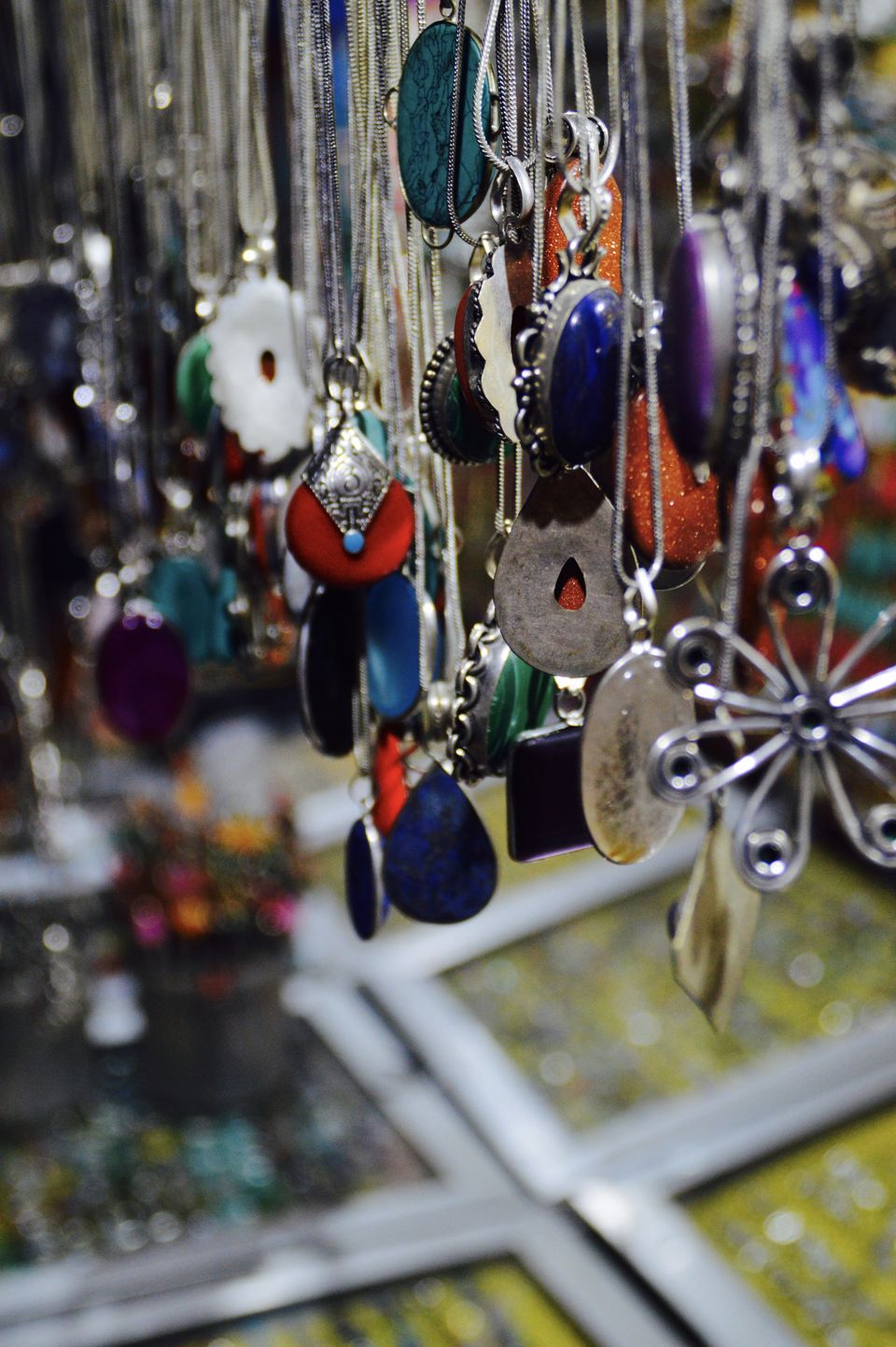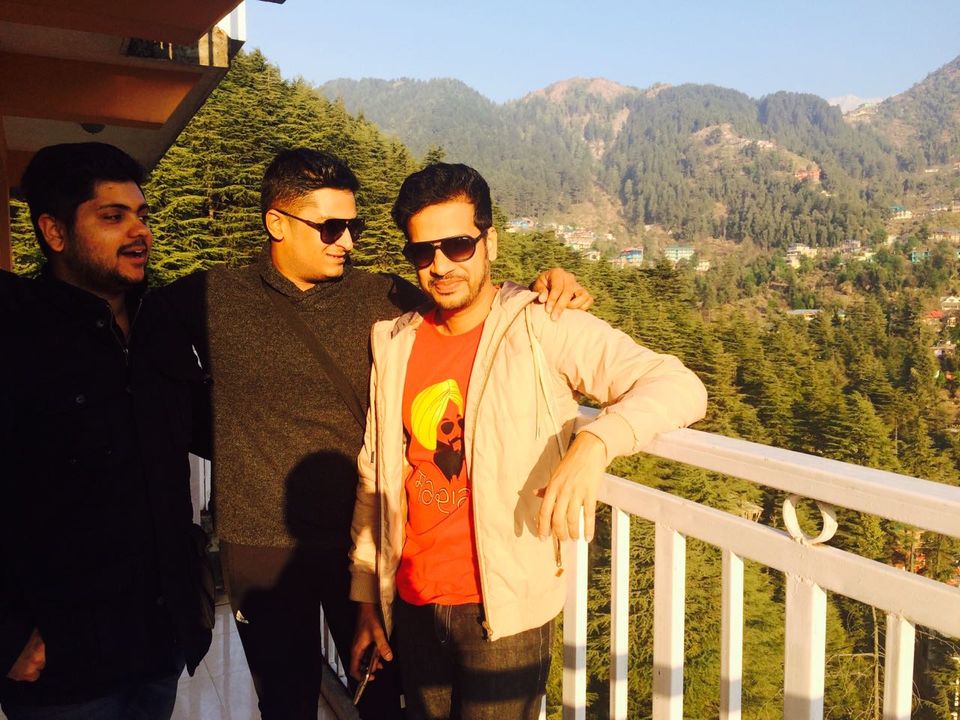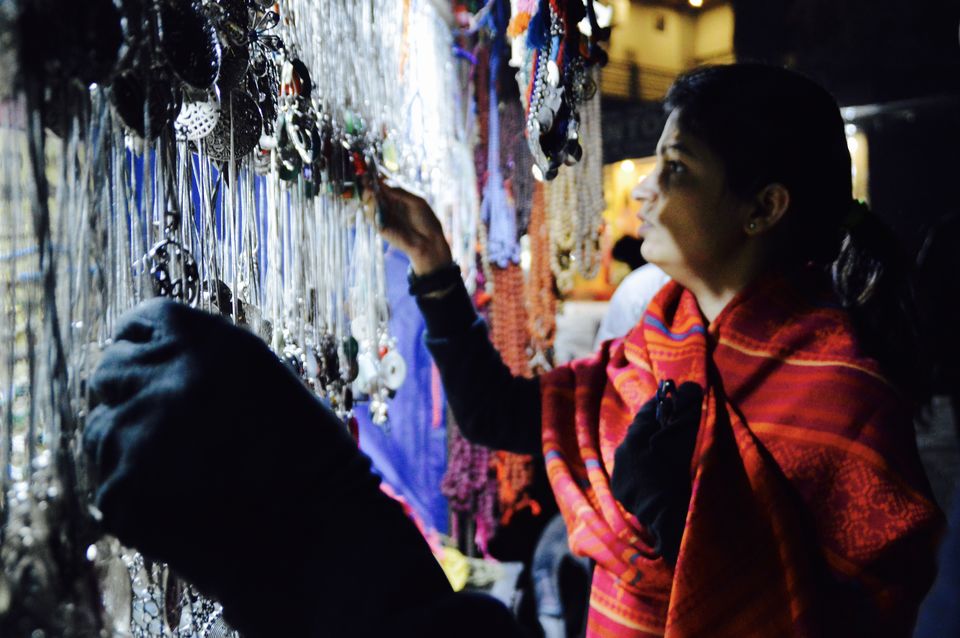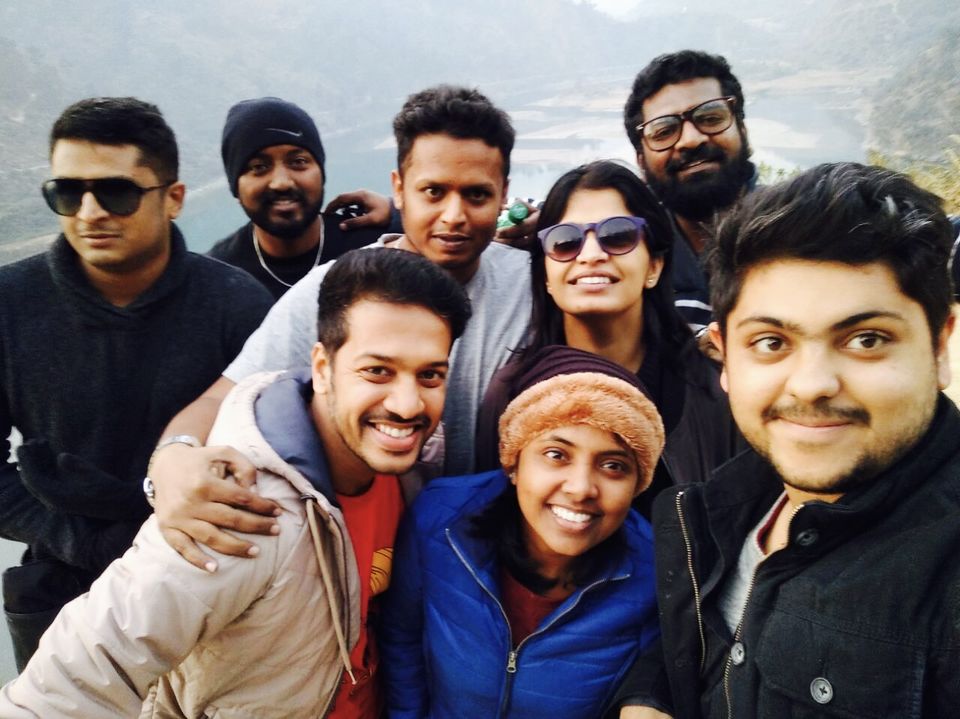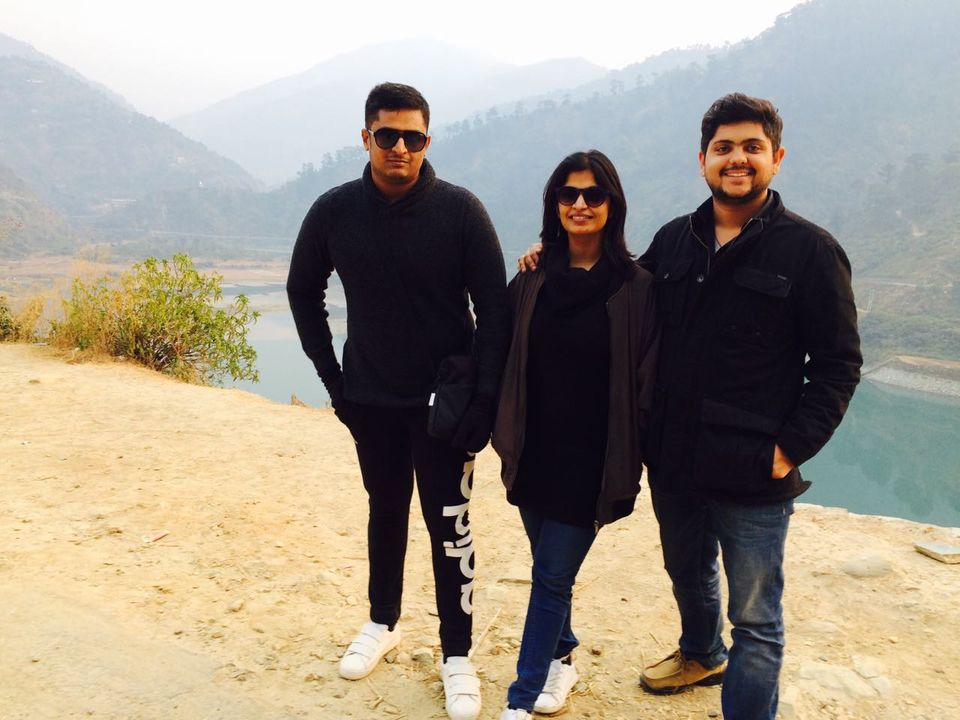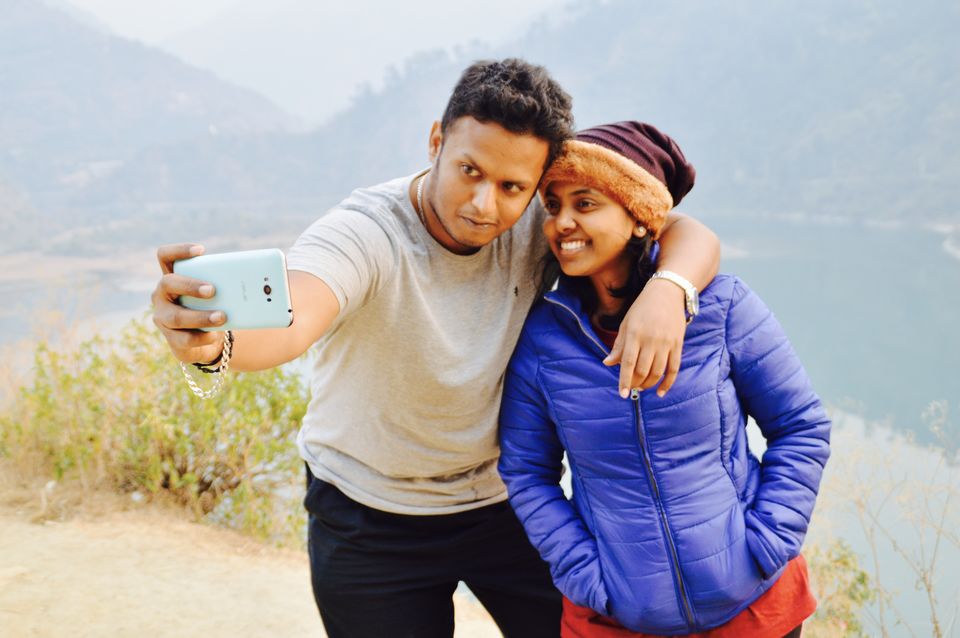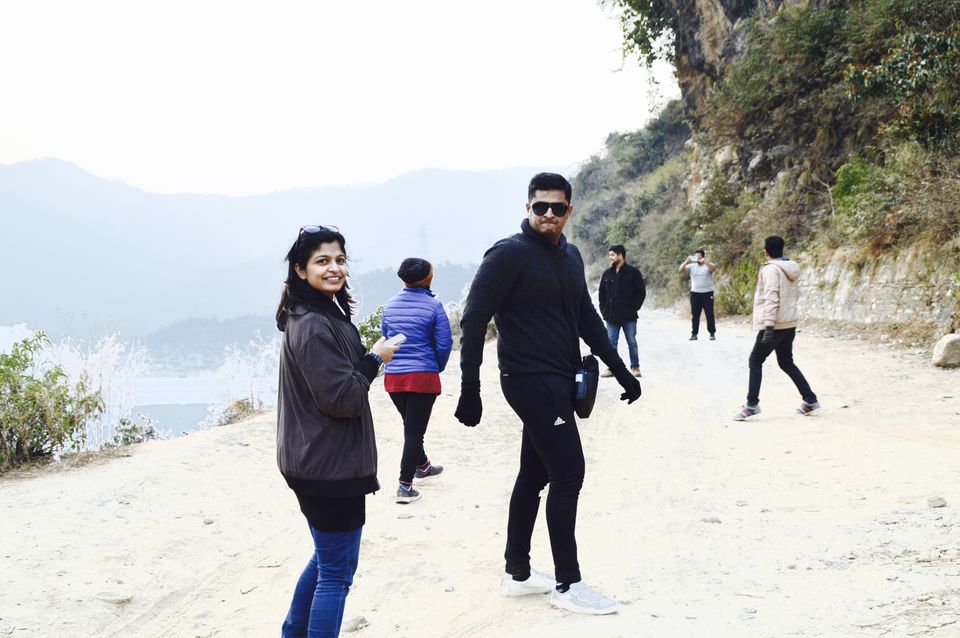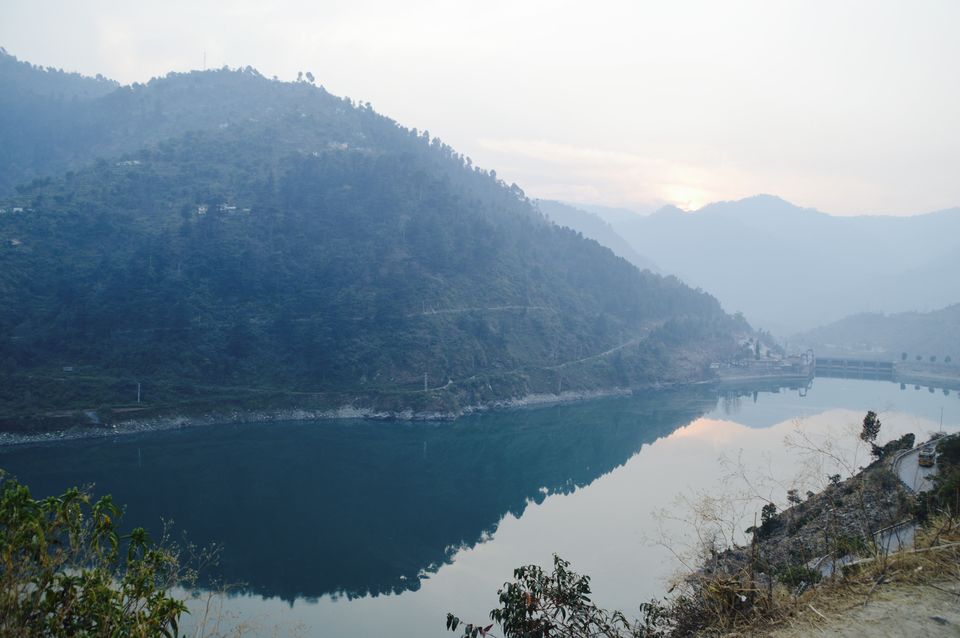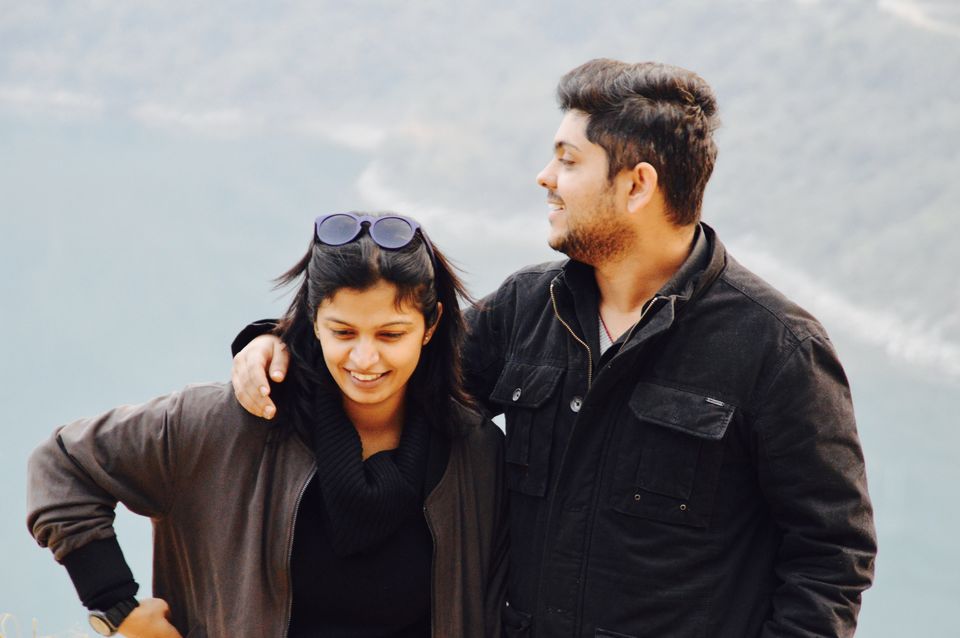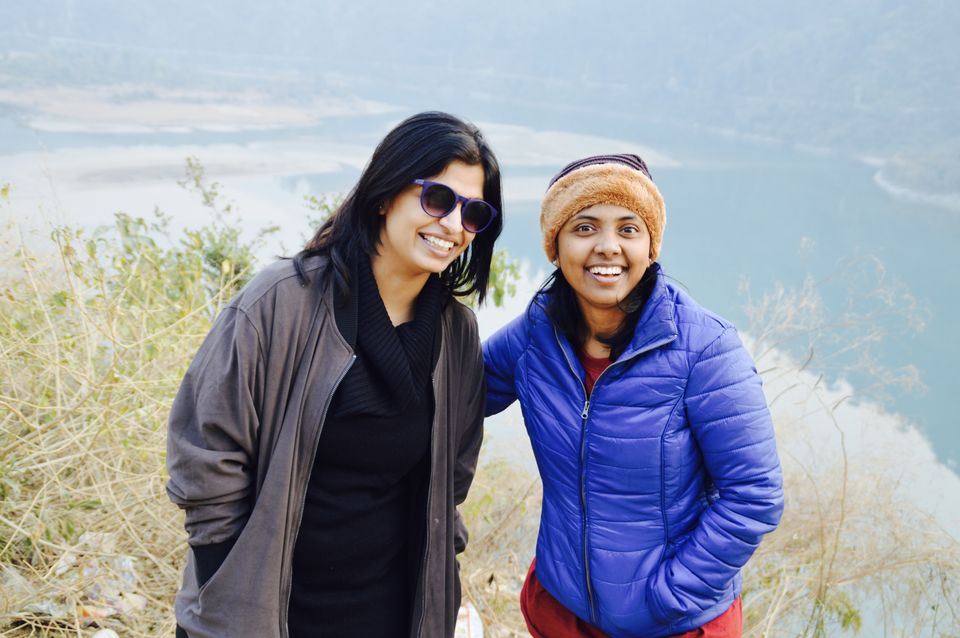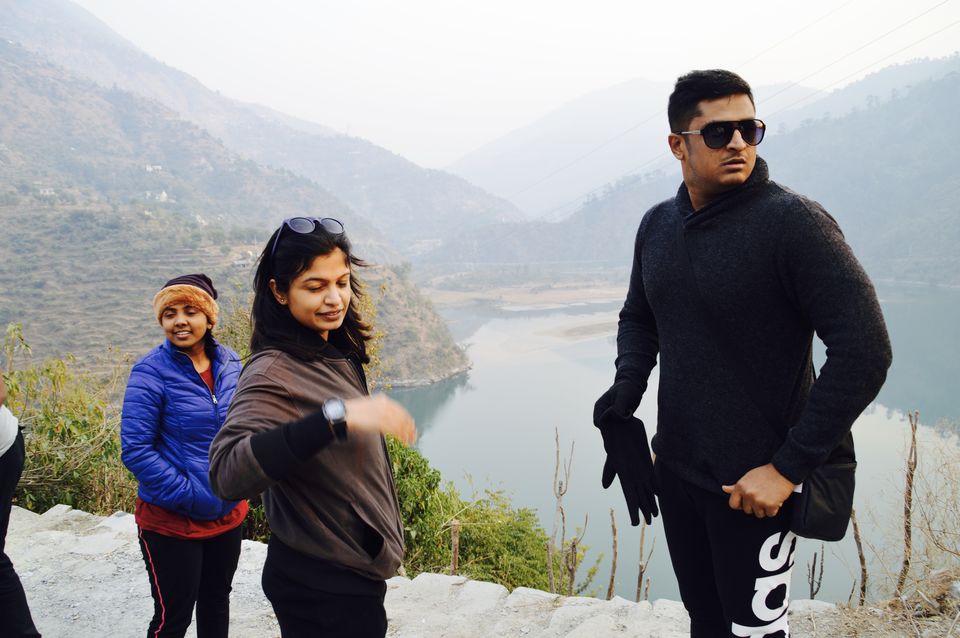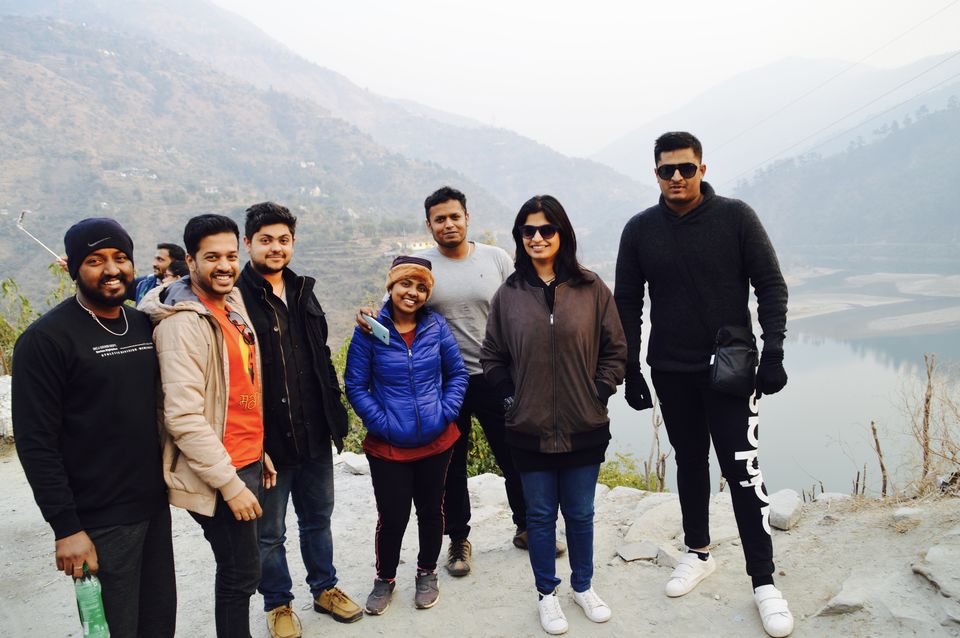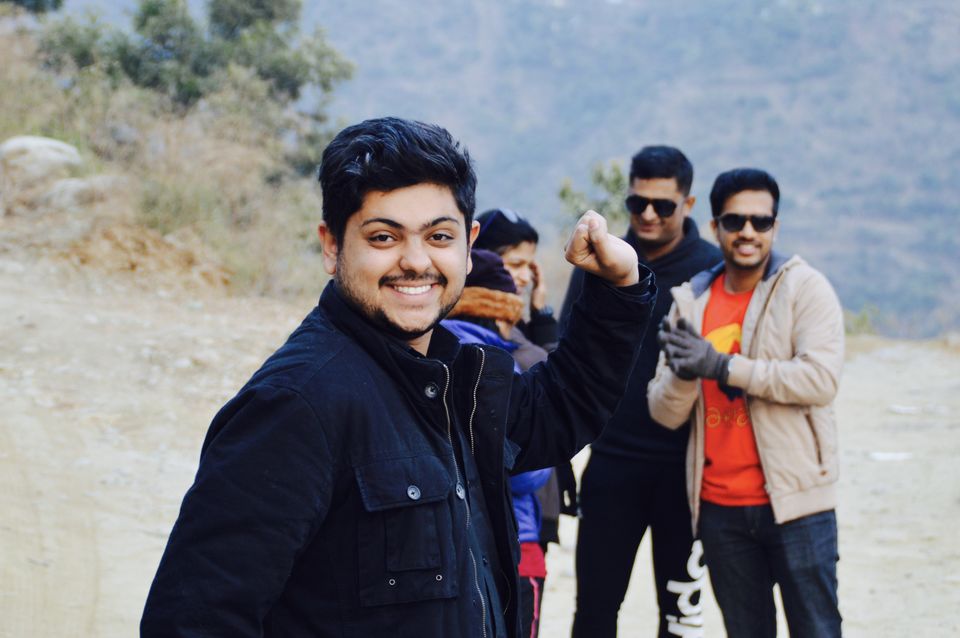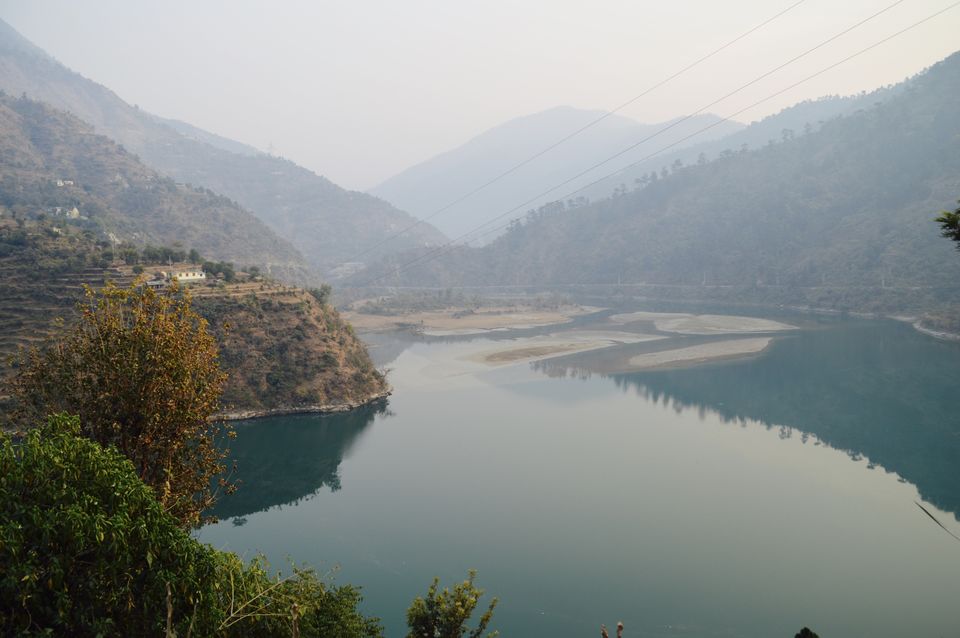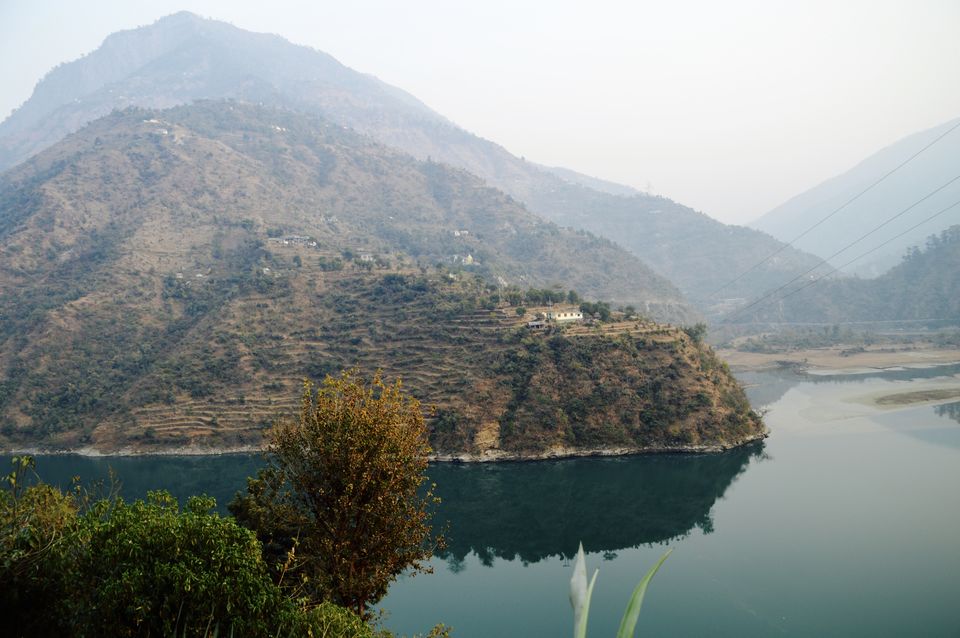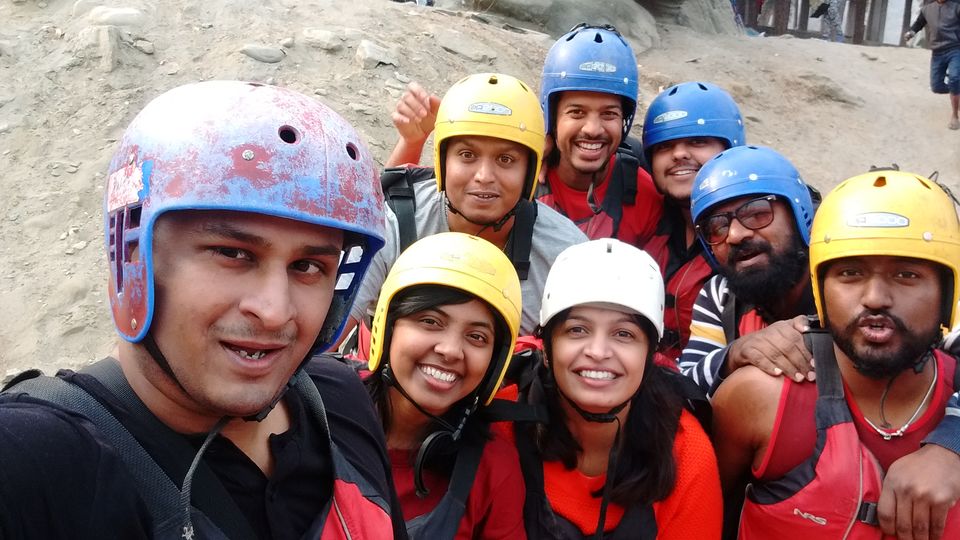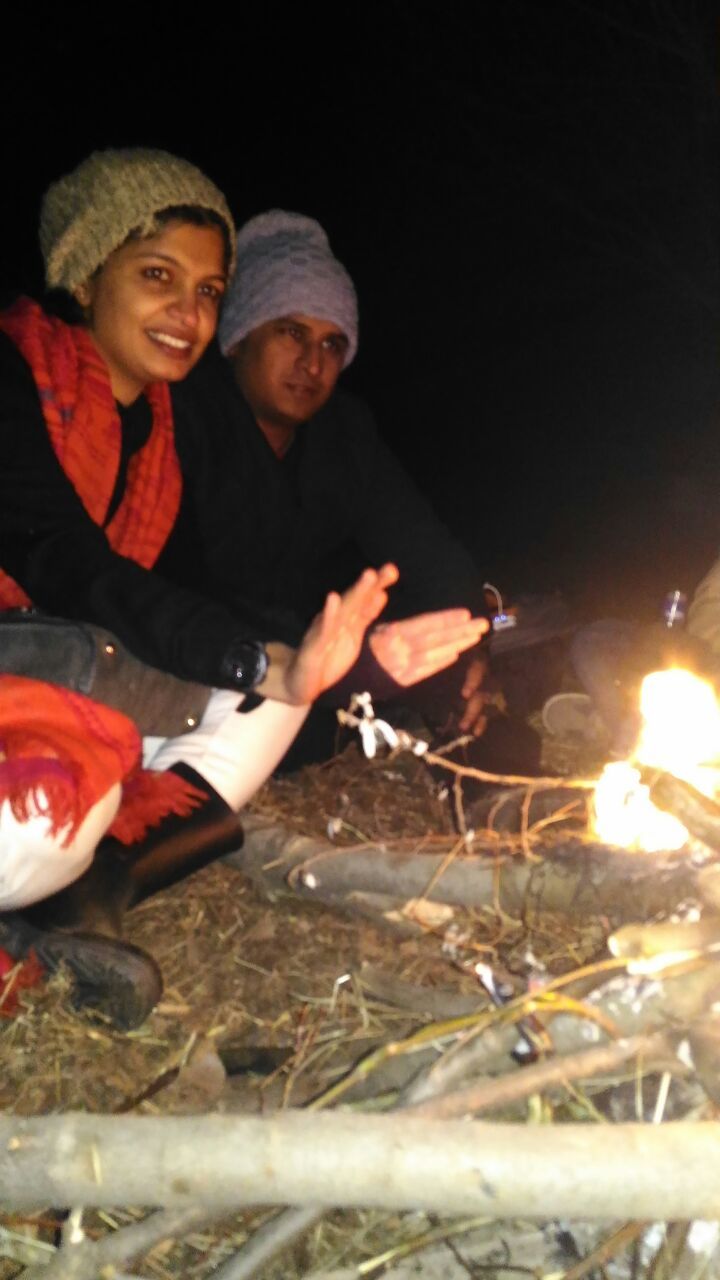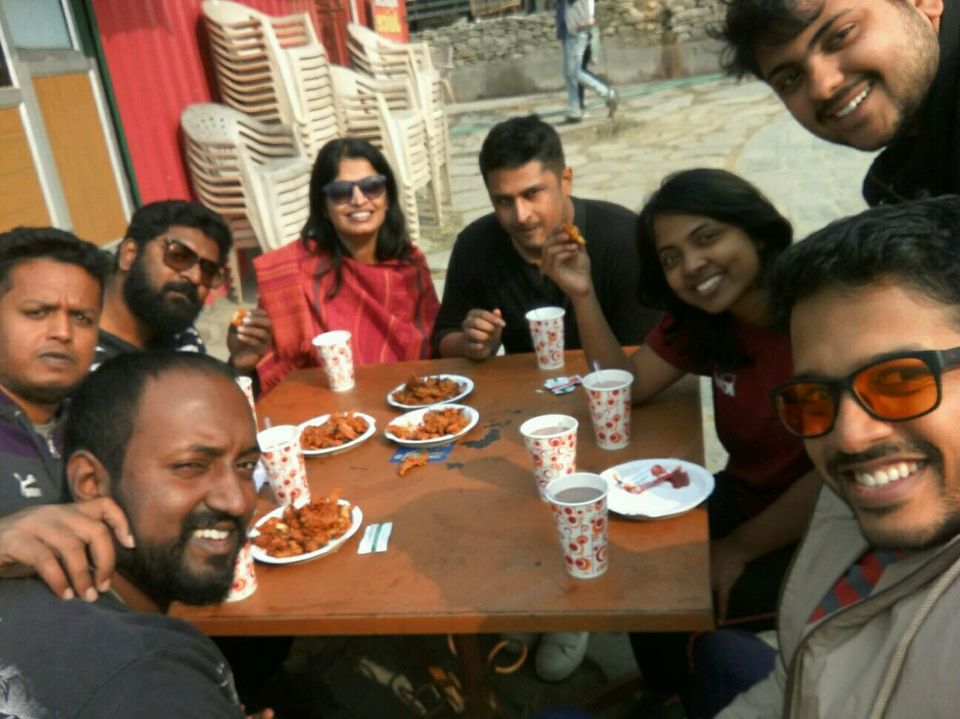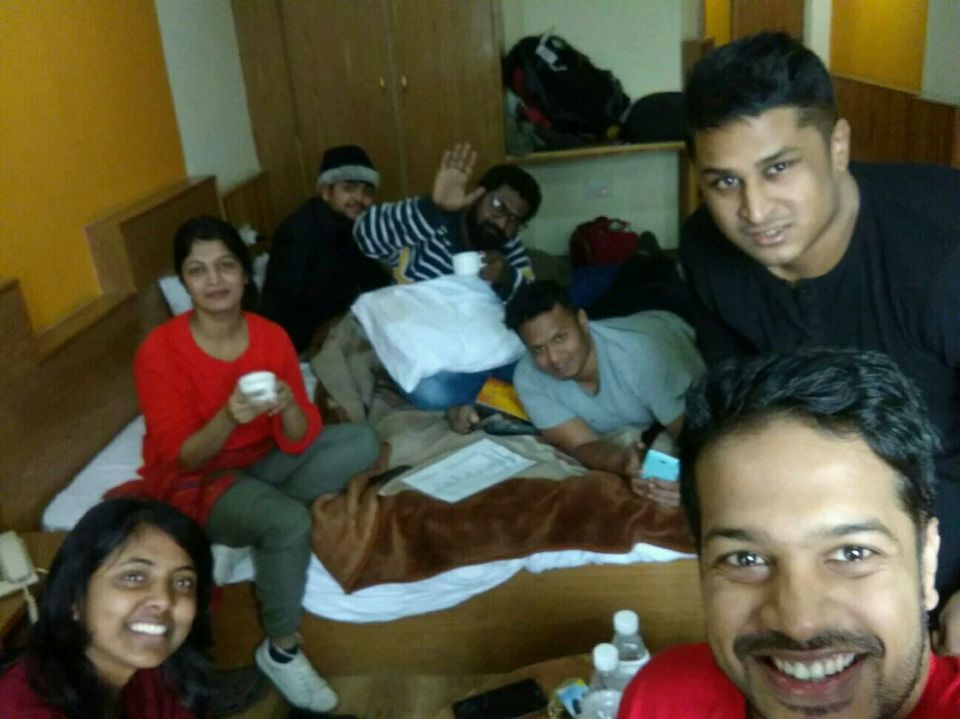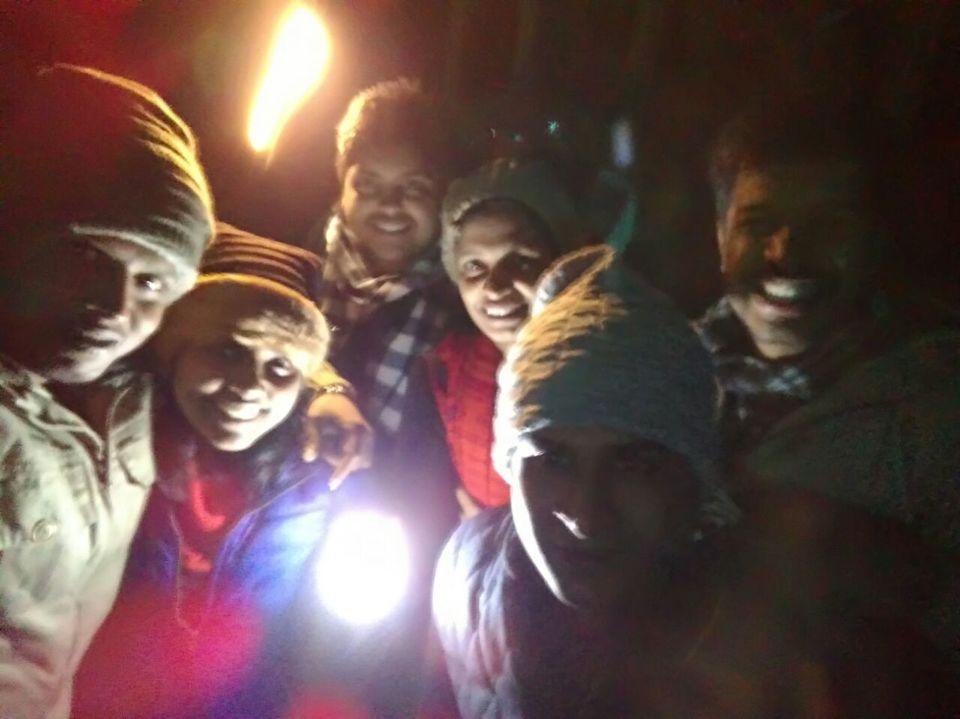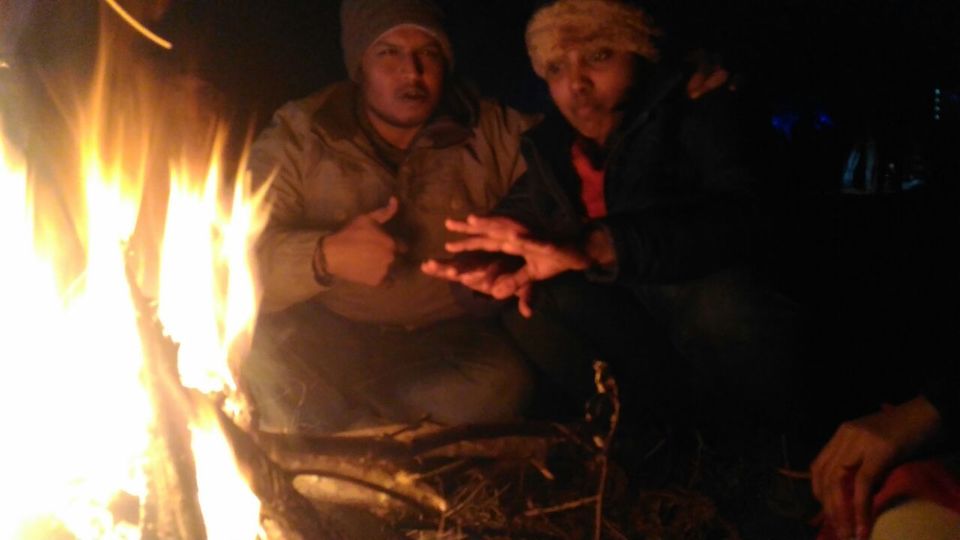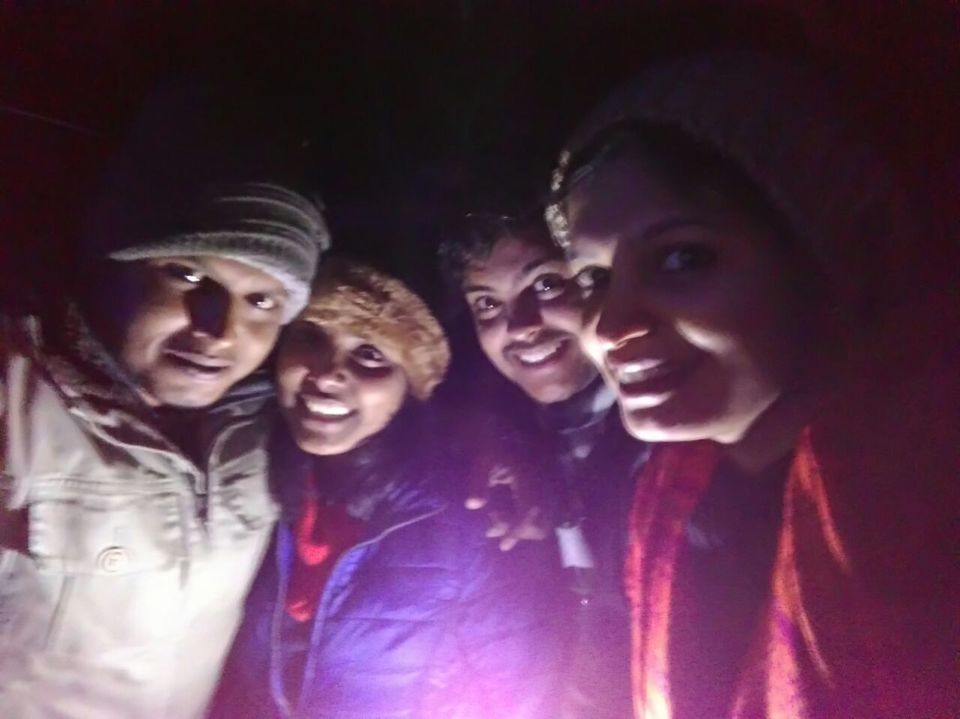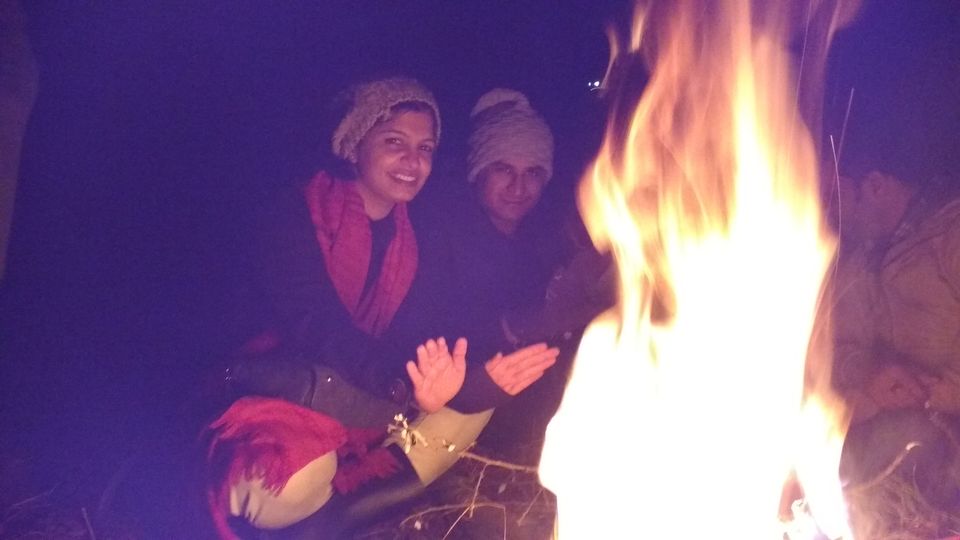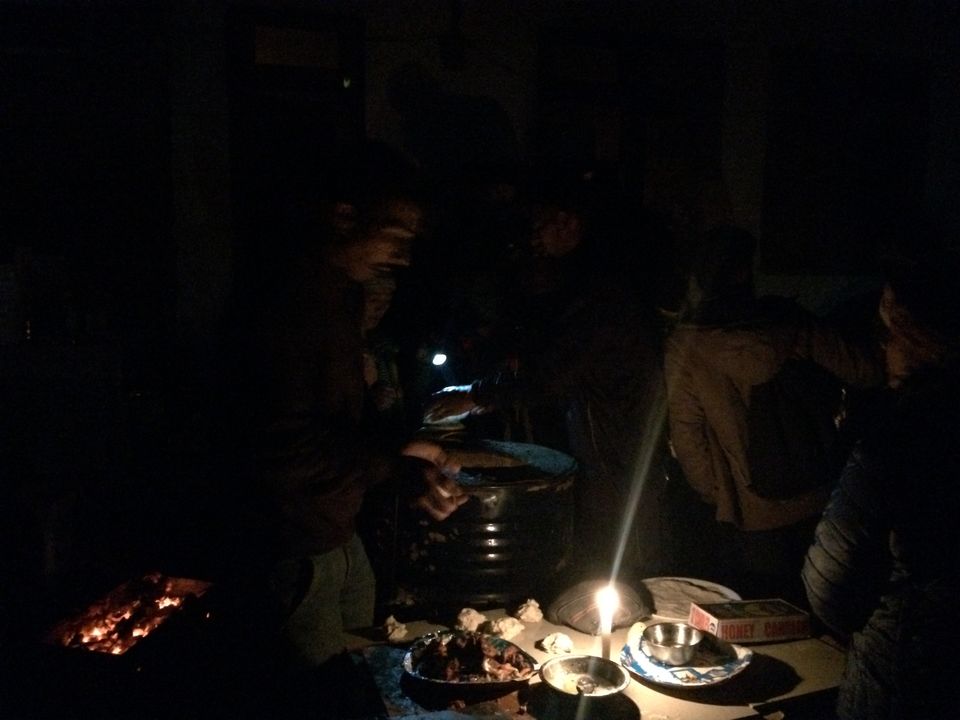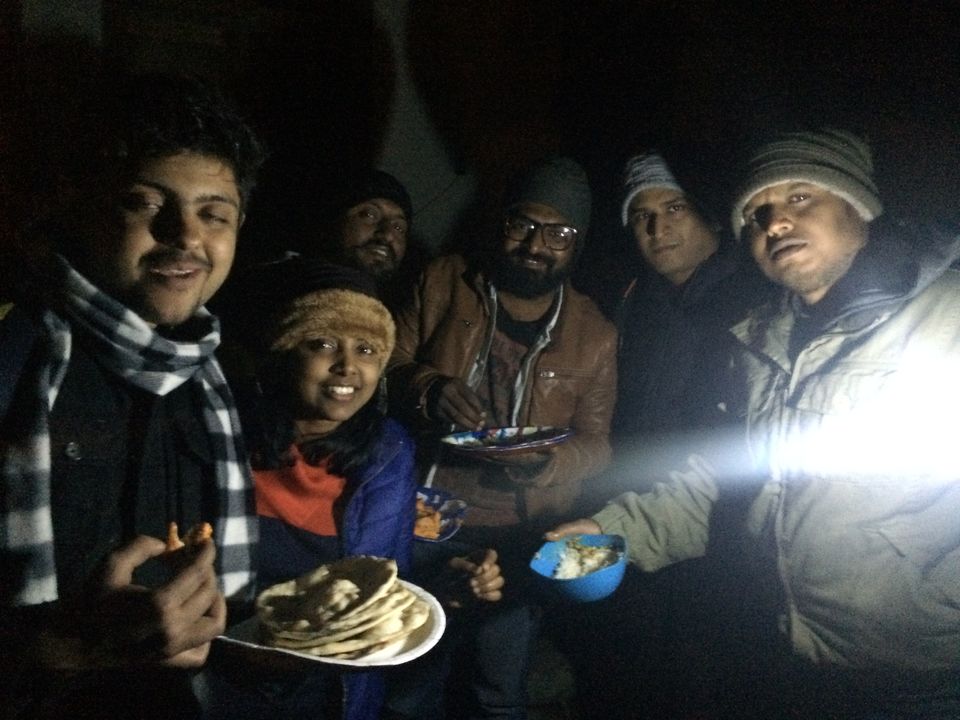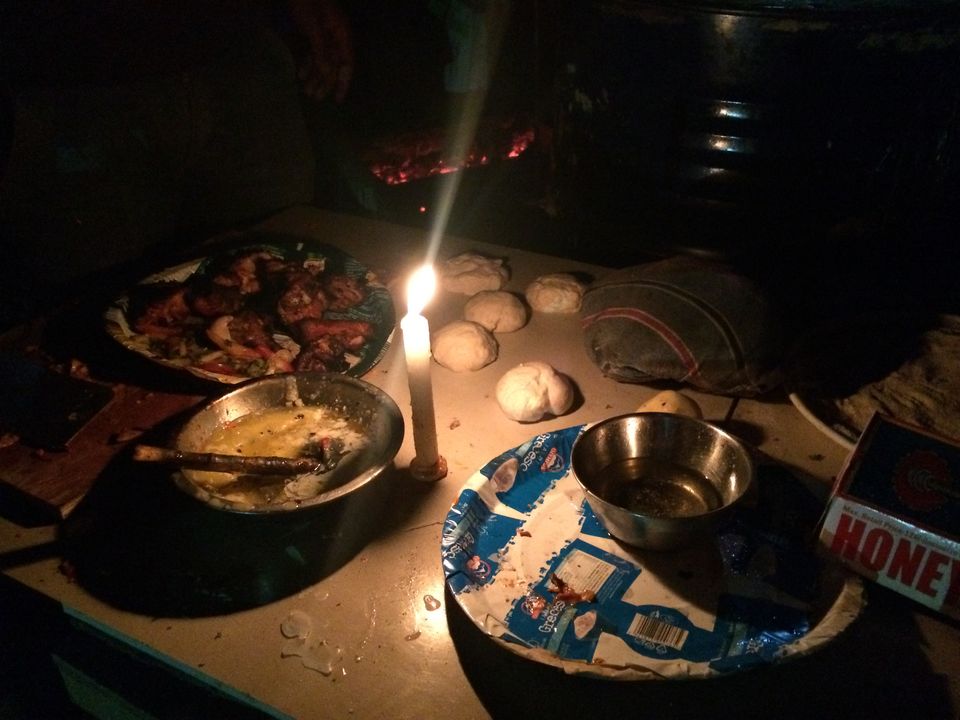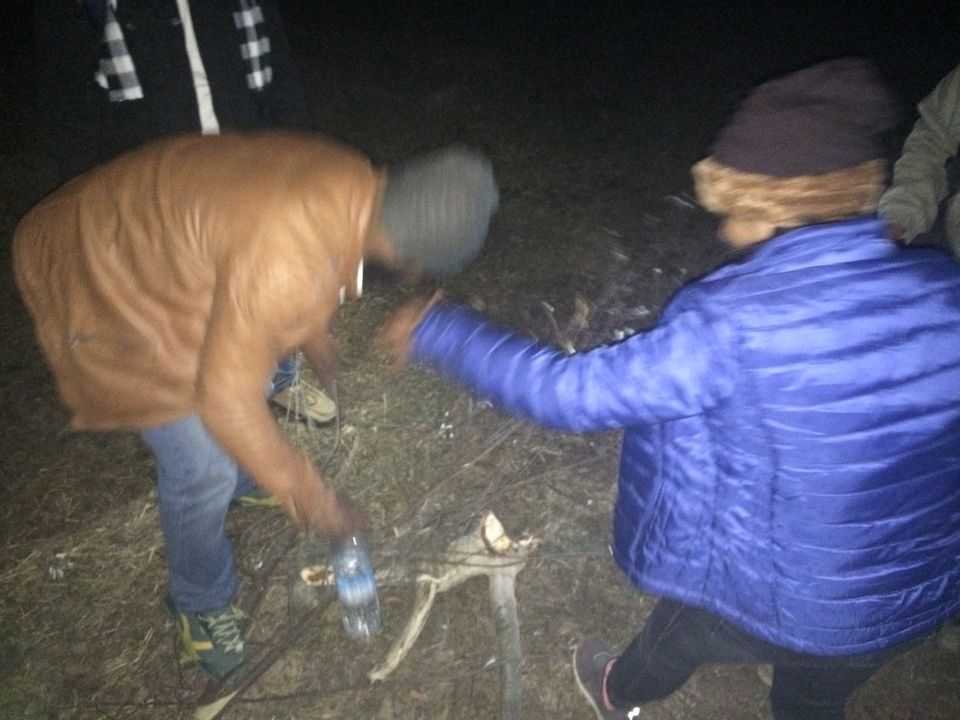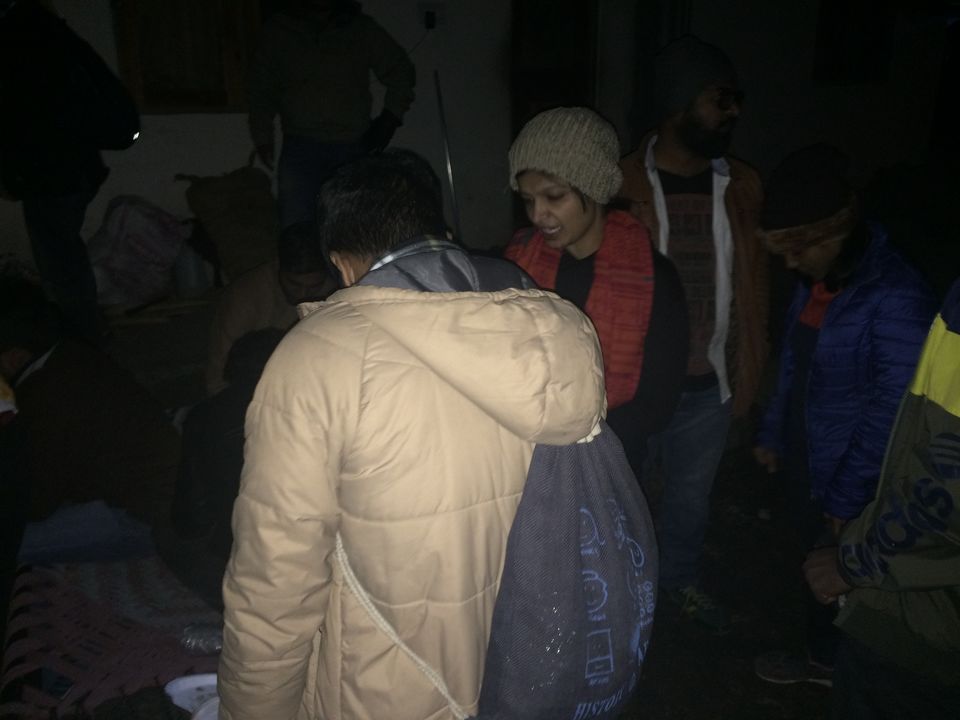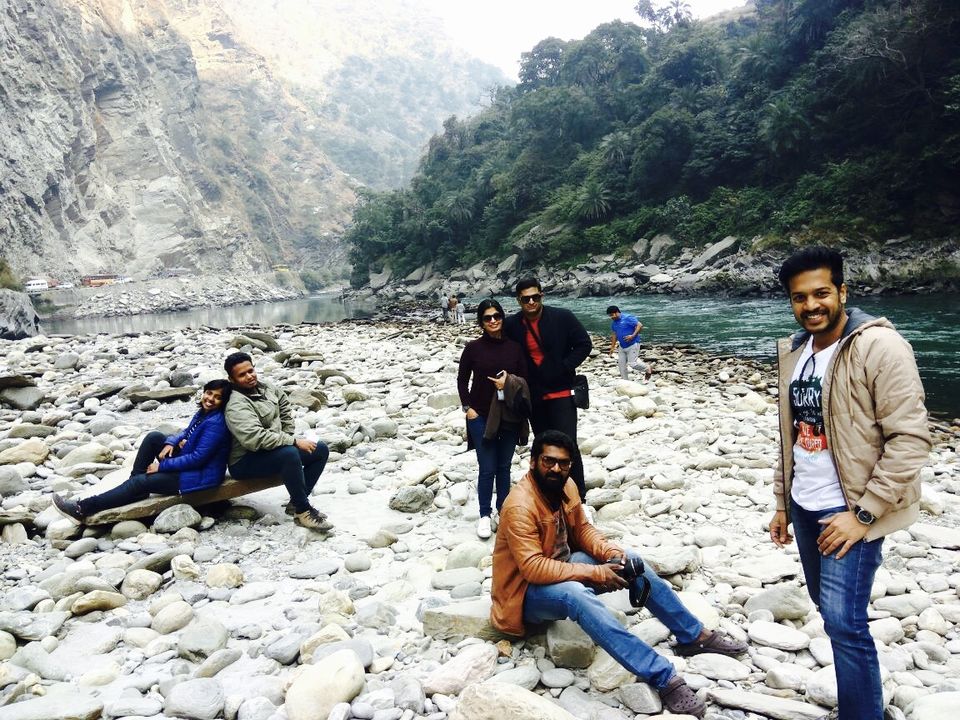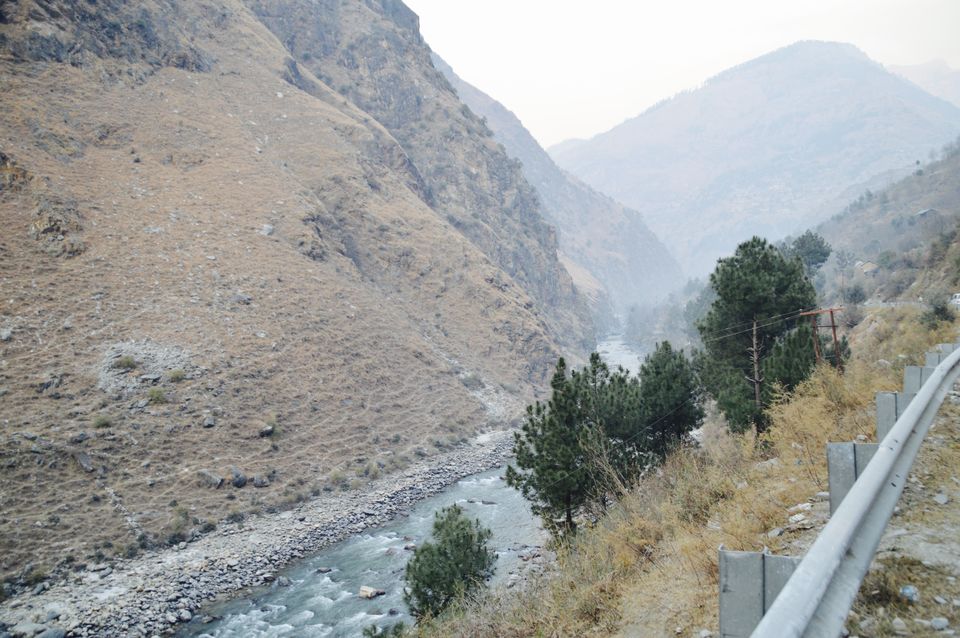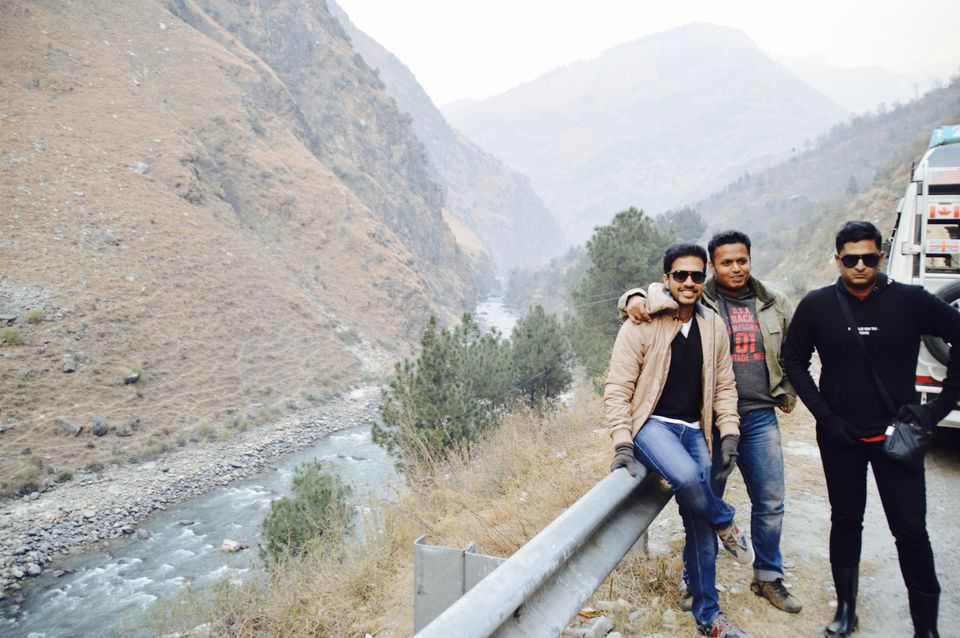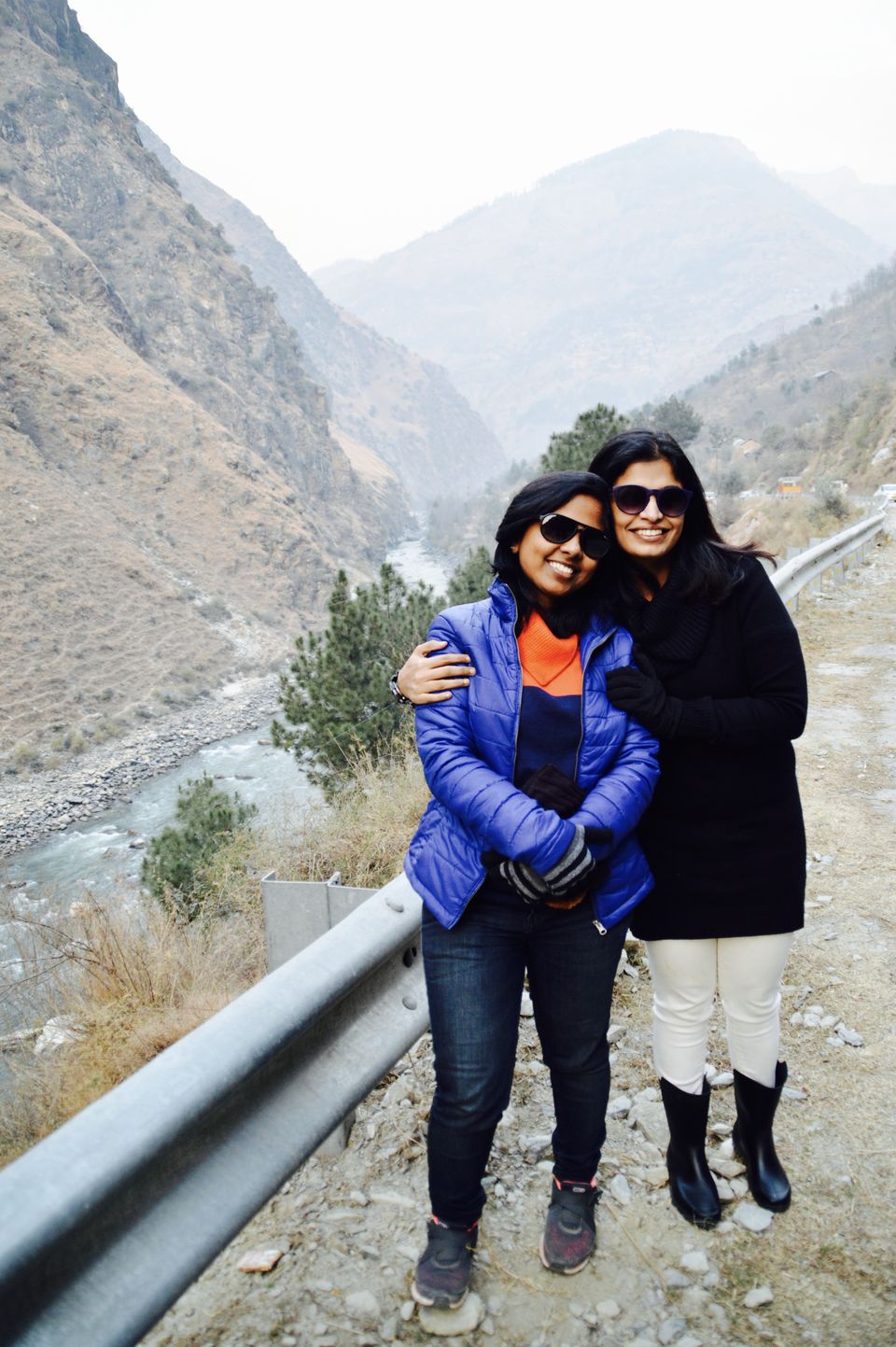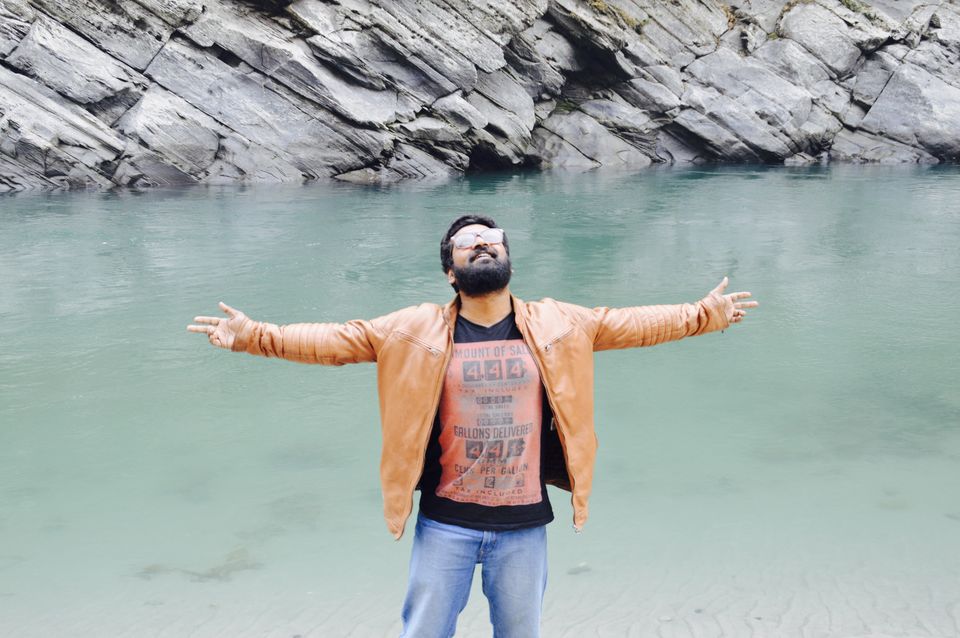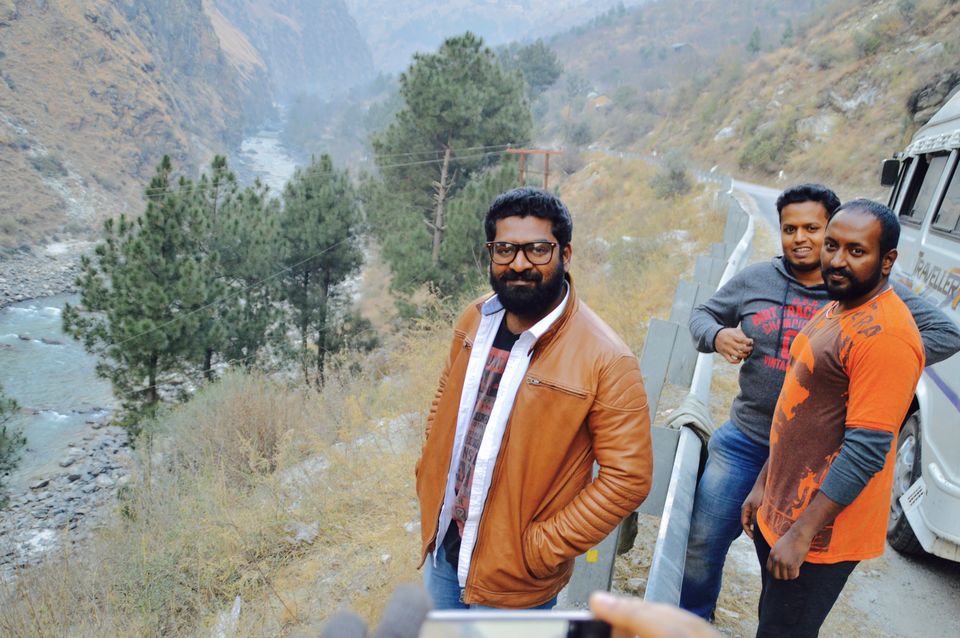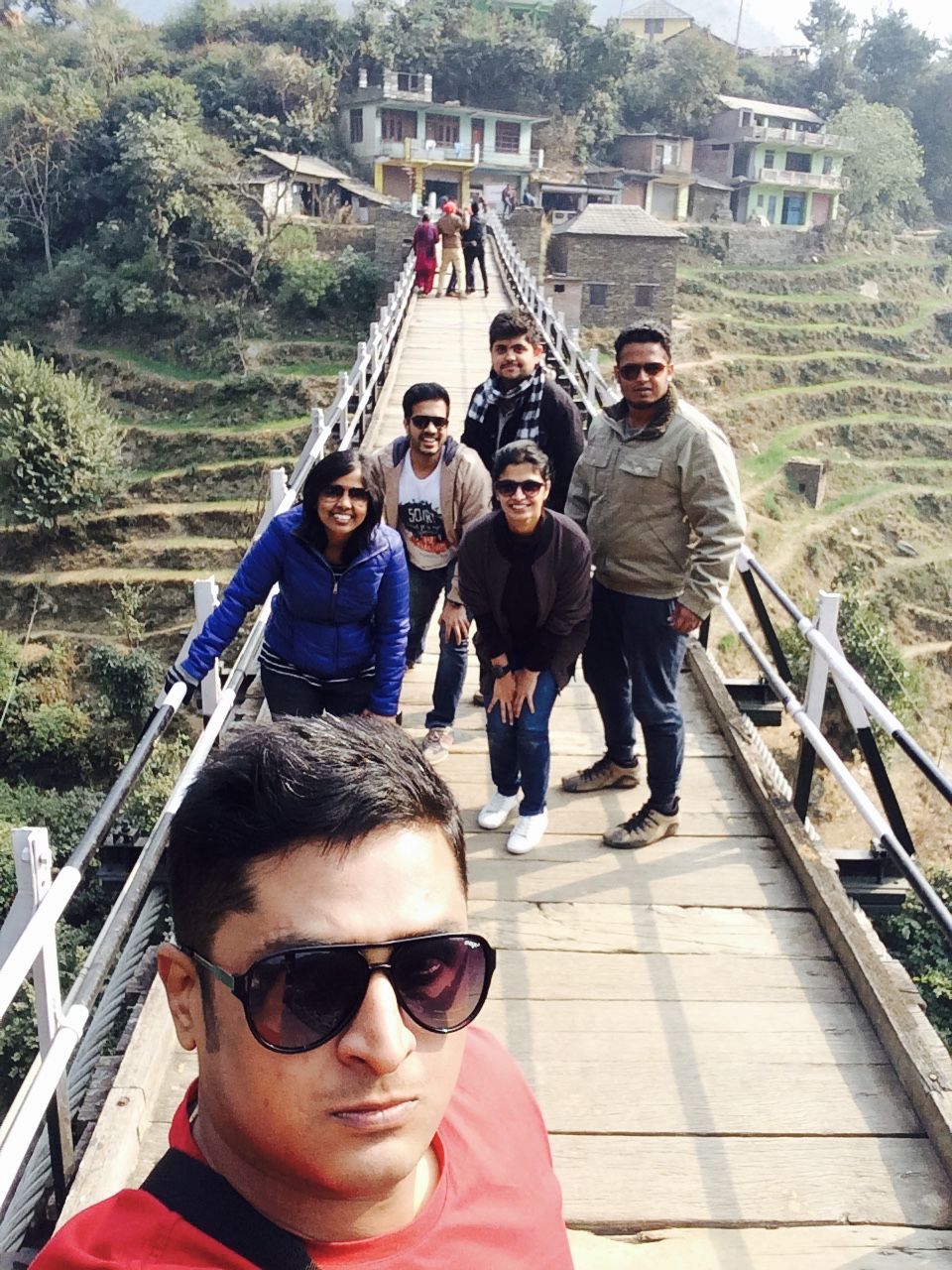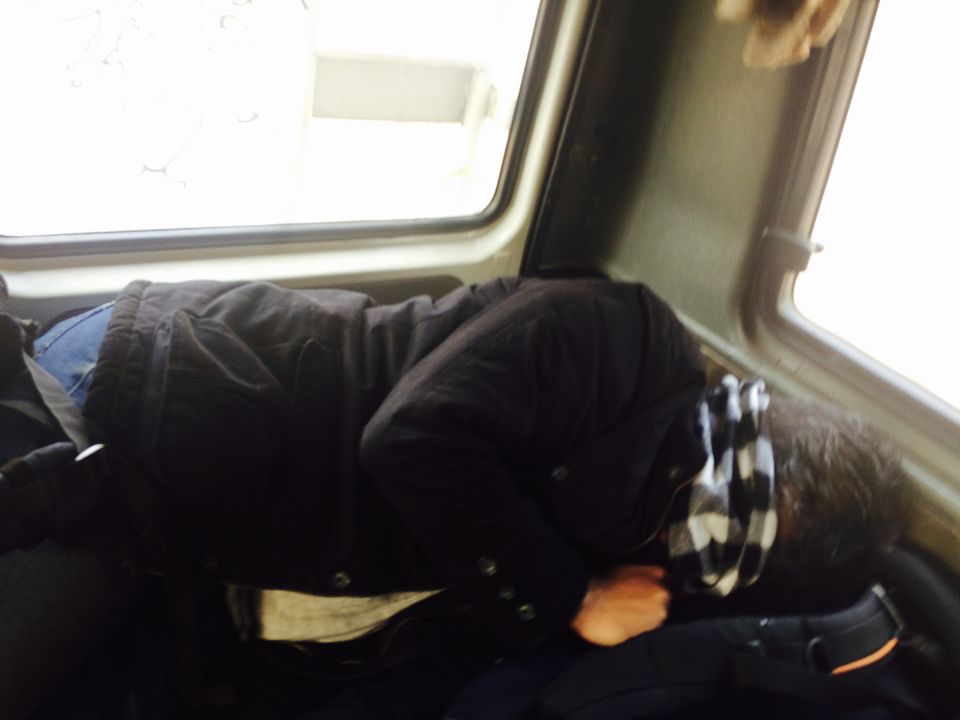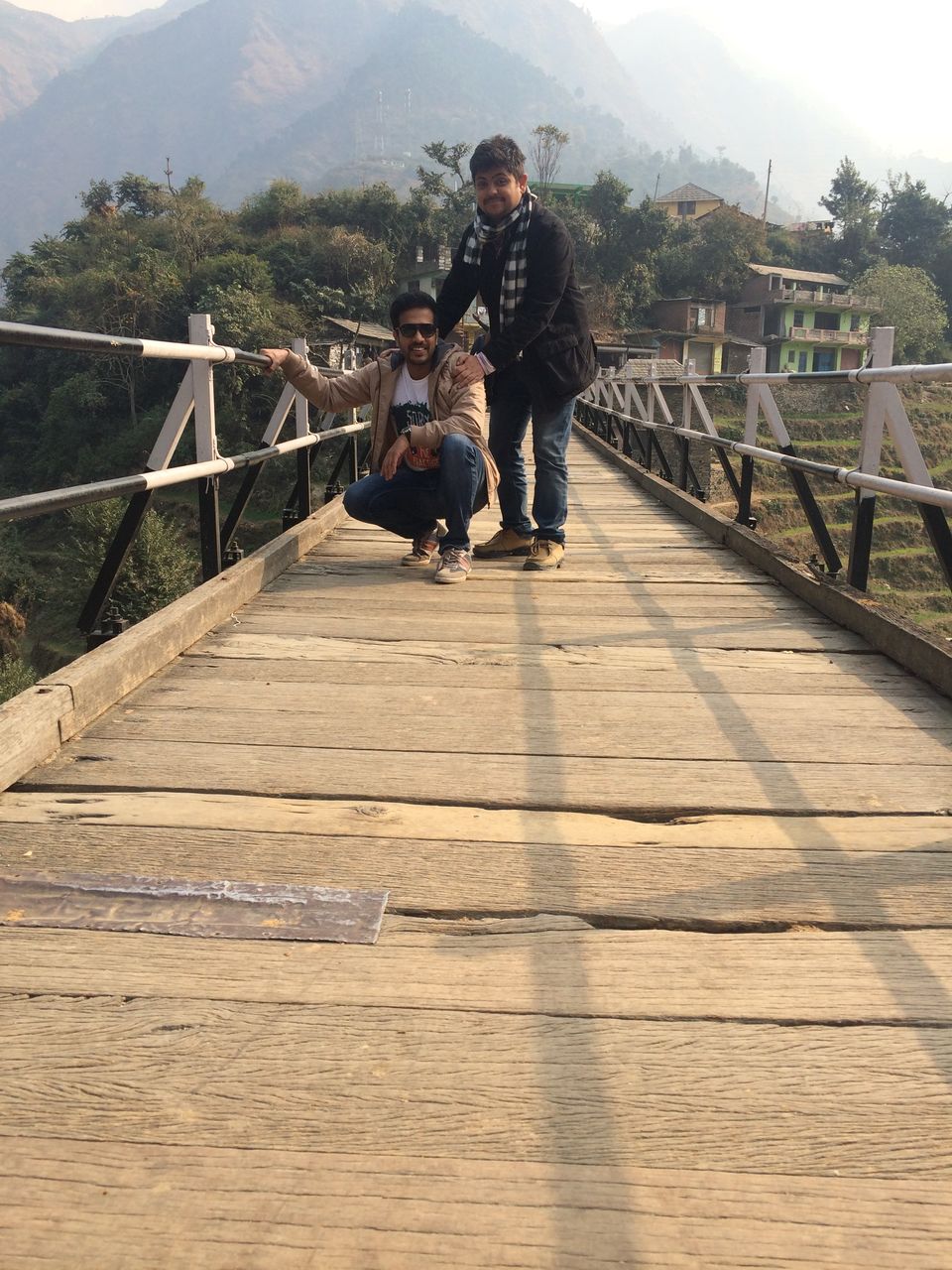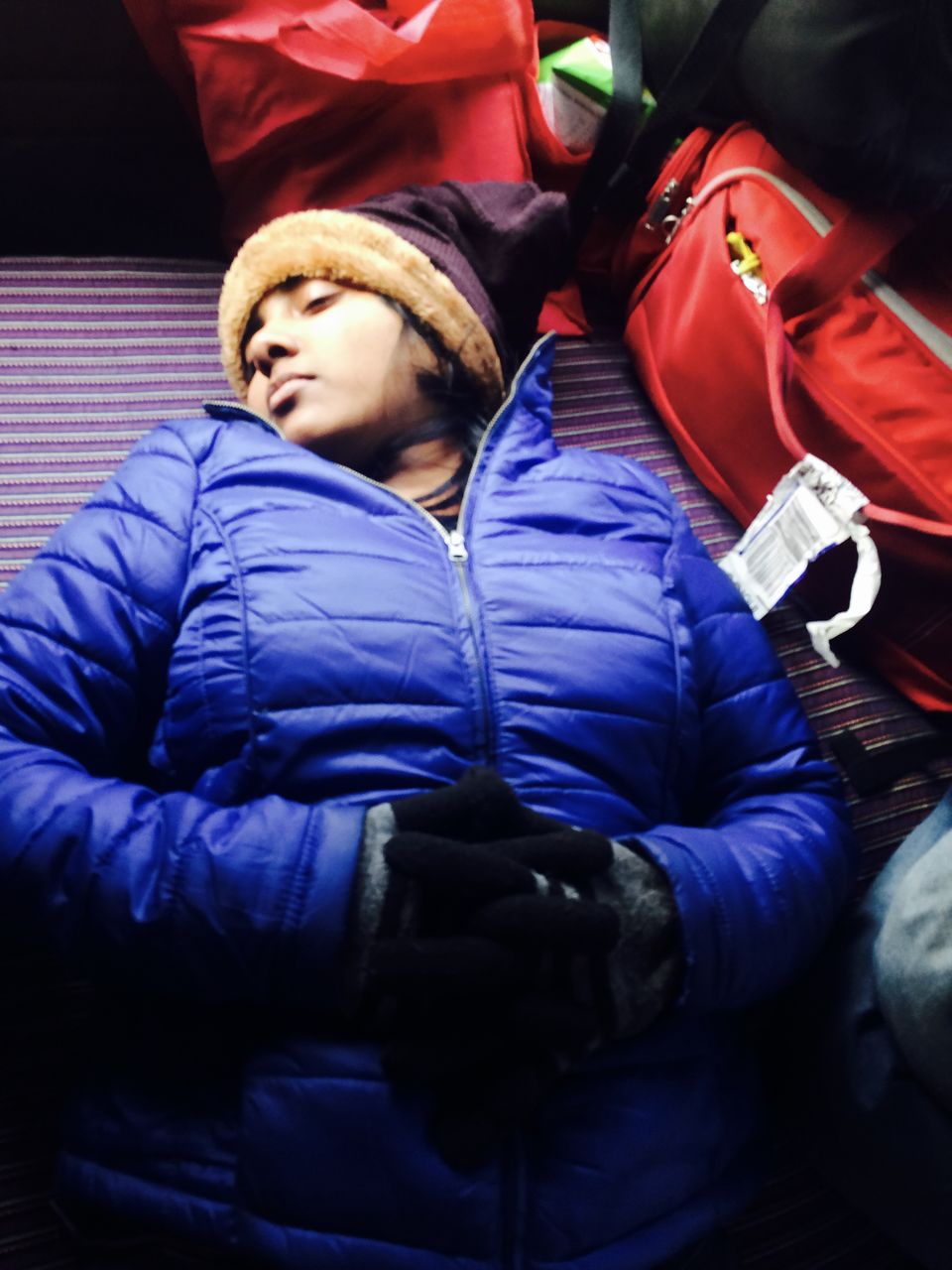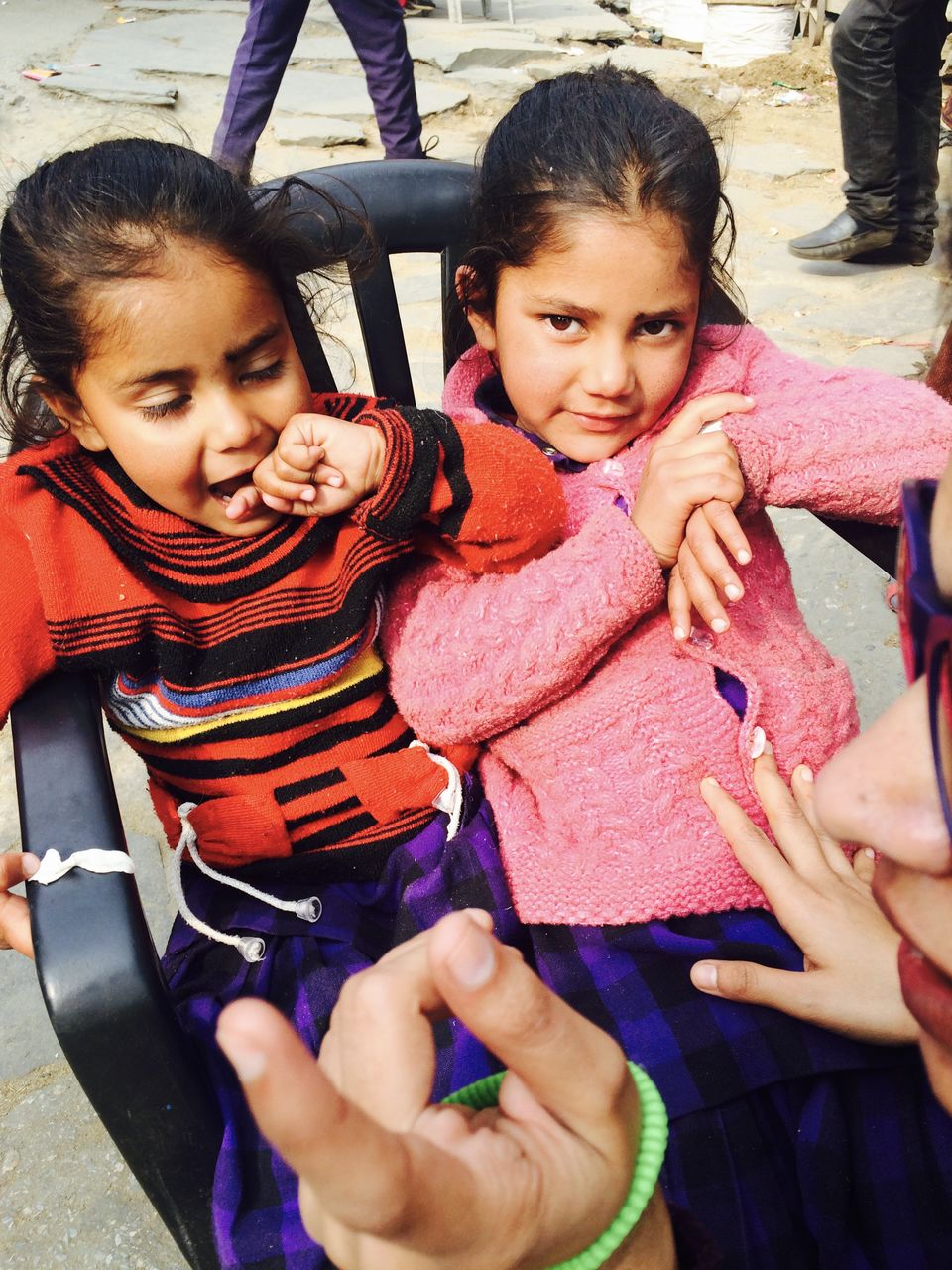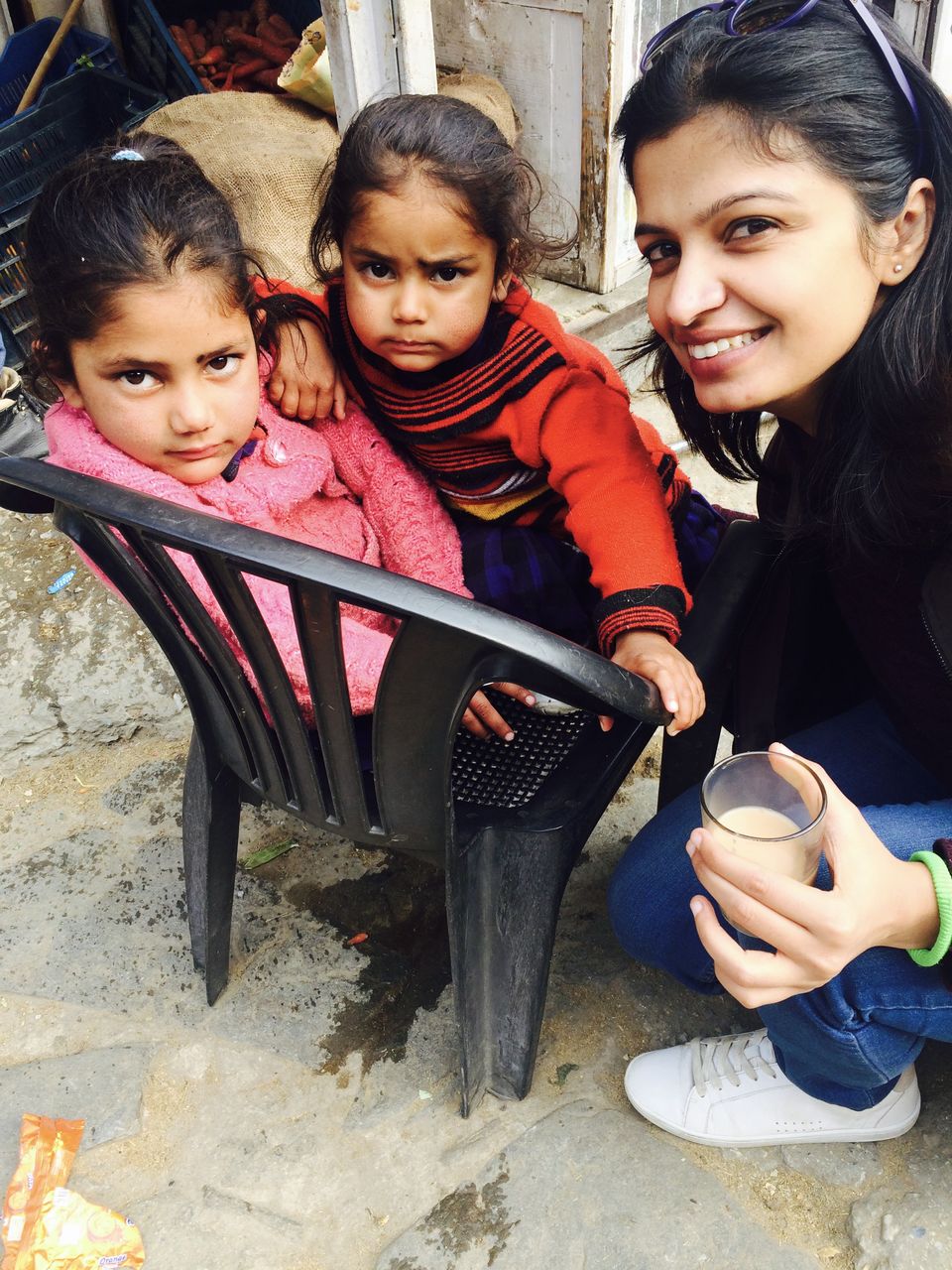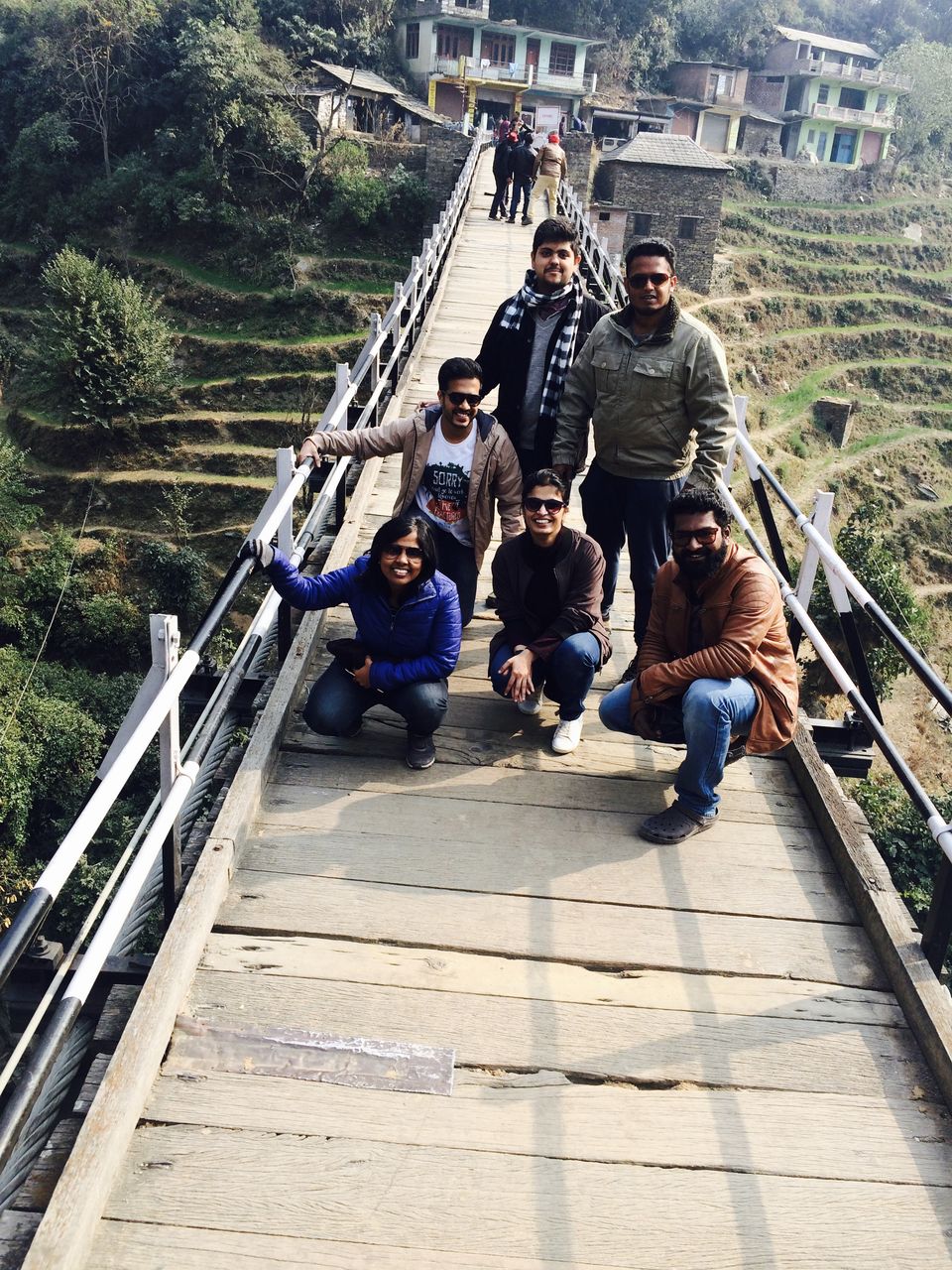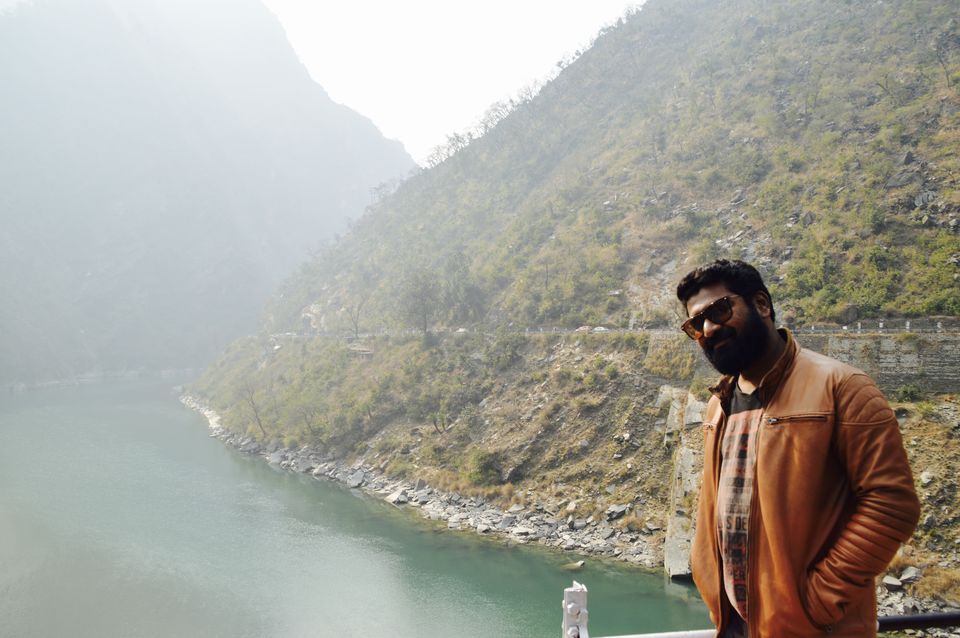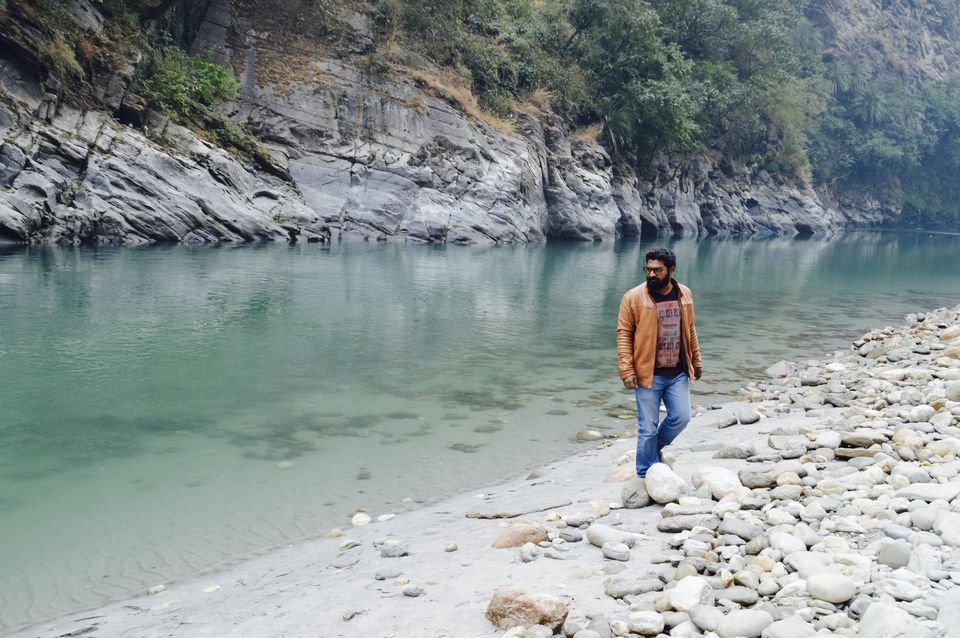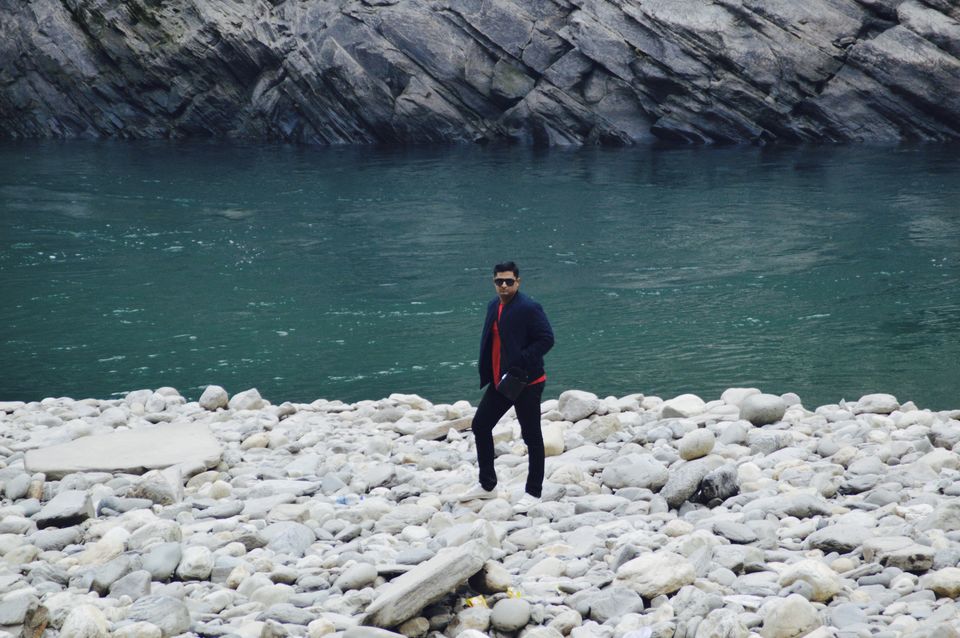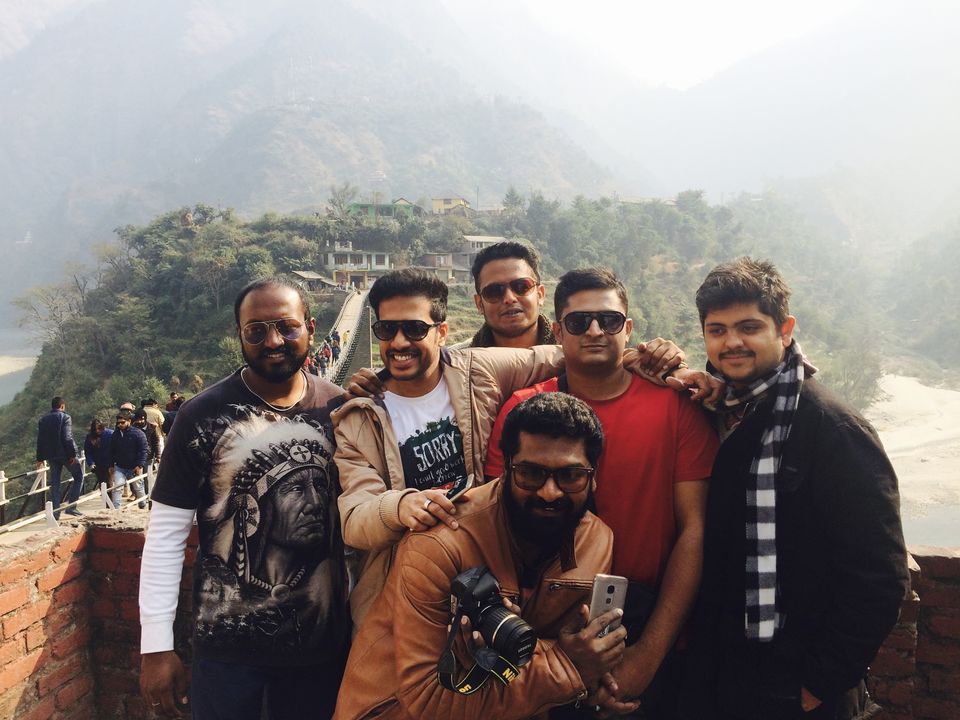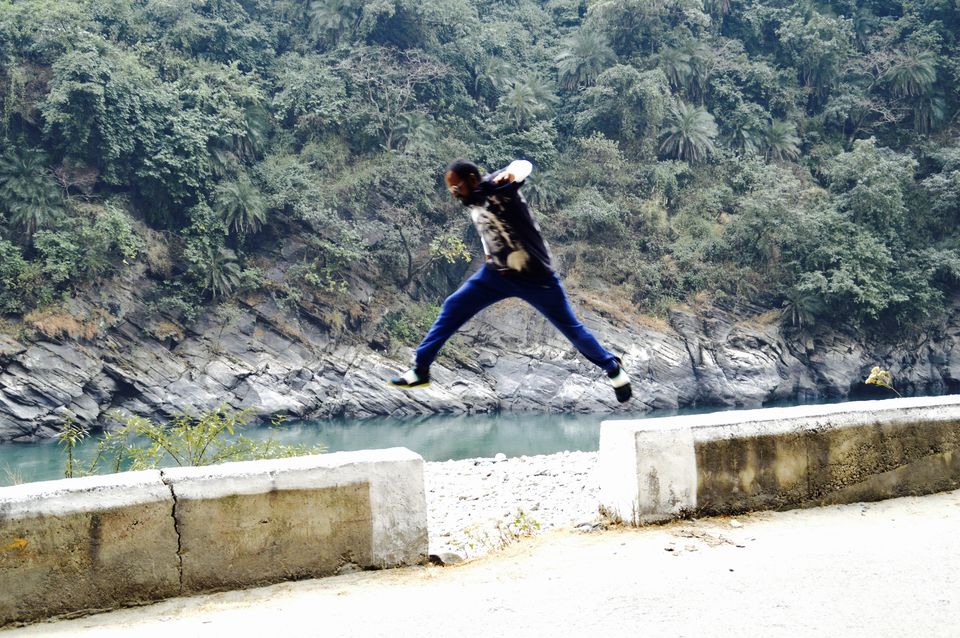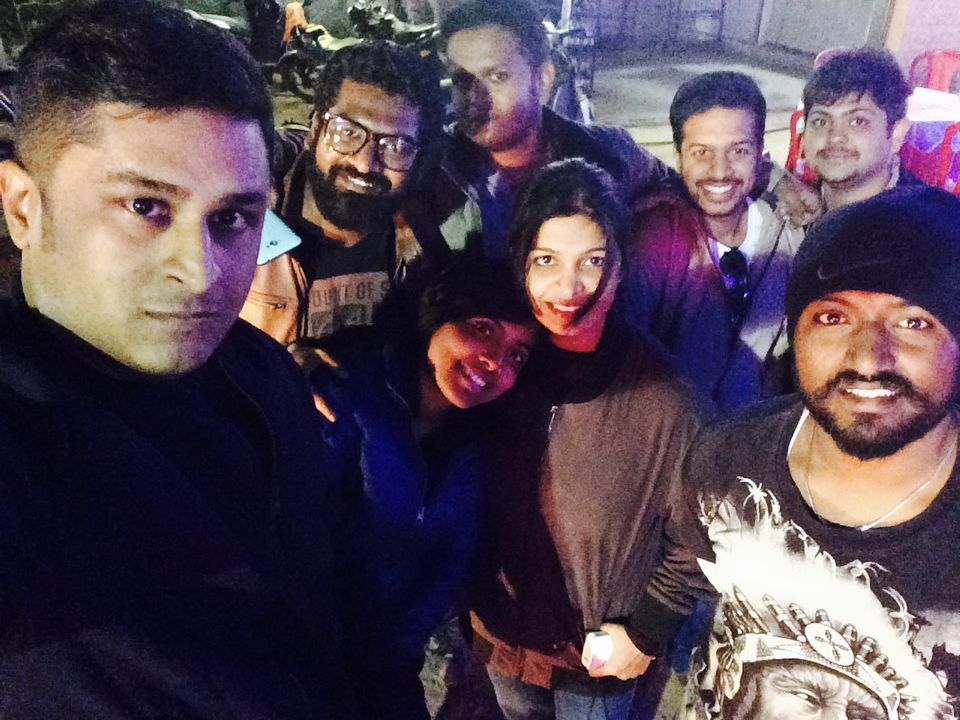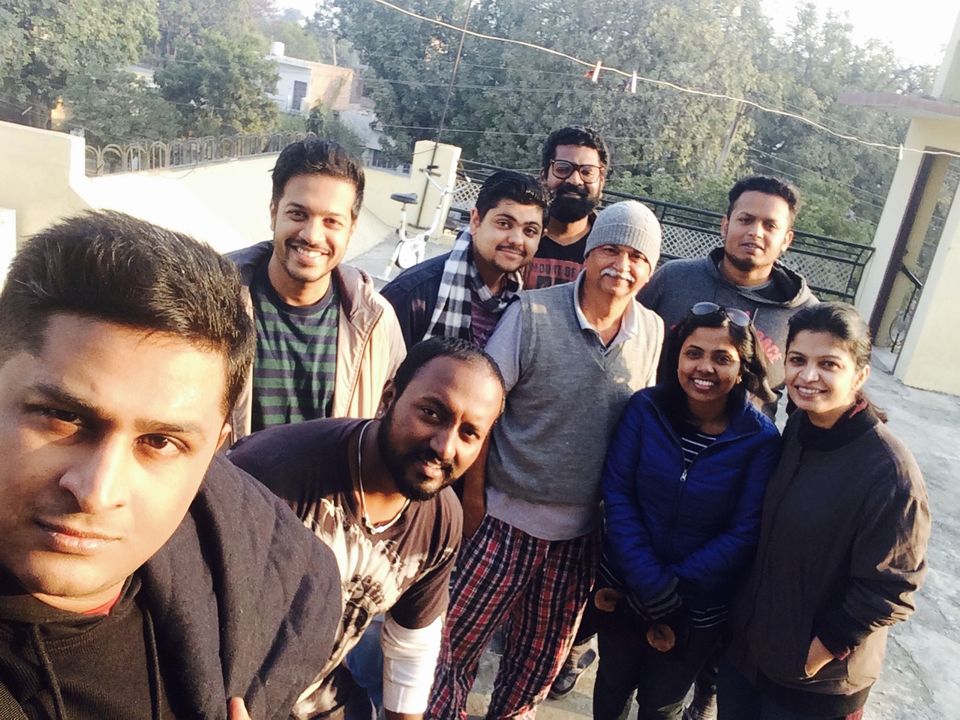 This voyage which am going to write about is a little special one…reason being that this 'mad-nomad couple' blog is no more limited to just 'us'. We have proudly spread this 'being nomad' fever across to our friends too.
So the story goes as follows: It was yet another evening, friends came home for dinner. Tummies filled till the brim, we all sat and suddenly 'what plans for new year' question popped up. And trust me when I say, within 15 minutes the tickets were booked & the plan was on- A road trip from Chandigarh to Kasol, a small town in Himachal. December end, weather conditions, safety, tiredness...well who cares? Minds made...that's all matters. Yeah that's how we plan all our trips and this time was no different.
New year for us has always been an excuse to be on roads...exploring new places and hence ourselves. So the day came, rucksacks packed and our big, happy gang was all set for our journey. Whoa the feeling of travelling with the besties to a complete unknown land is euphoric. A quick glimpse at our week long itenary:
27th Dec- Chandigarh to Karnal
Took a direct flight from Bangalore to Chandigarh. Landed in afternoon and stay was planned in Karnal, a small peaceful town in Haryana, some 3 hours away by road, from Chandigarh. Our preference was completely out of choice since I have my home there. Dhaba food is what I crave for all year long. So first pit stop was for dhaba lunch. Along with usual north indian delicacies, 'sarson ka saag' was a perfect add on to the meal. Perks of travelling in winters. Reached home. Gulped few cups of tea and after a good dose of hearty laughter, it was time for some real hogging. We had dinner at the most amazing Zhilmil Dhaba amidst fog. Hot parathas, biriyani, dal and chicken with melting butter, it was nothing less than a pure bliss.
28th Dec- Chandigarh to Dharamshala (via Ropar)
Good heavy breakfast at the same dhaba...we headed straight for Chandigarh and started our road trip at round 11ish in the afternoon. We opted for a tempo traveler since we were 8 of us & we love to halt. After few halts, sugarcane field hopping, in good 8 hours we reached Dharamshala. Decent roads sans city traffic made the journey overall smooth. Awesome climate awaited us. We halted at few dhabas for chai and lunch. One restaurant surely deserves a mention, which served us hot maggi, in that fog and chilling wind.
We reached Dharamshala and were excited to see our little pre booked rooms at Hotel Aakriti. It was a decent place located few kms away from the market areas. We had booked all our rooms through goibibo and got amazing deals. A long stroll across the road with mountains on one side was a perfect way to end the day.
29th Dec- Dharamshala to Mcloedganj
Both the places are right next to each other. Hardly half an hour away. A stunning place to stroll down, lovely Buddhist monasteries, small waterfall treks, cricket stadium, lovely markets and amazing hotels to stay. Fell in love with this place completely. We had our stay at Hotel Greenwood Inn. It's a place in isolation and heavenly is just a understatement for that place. Just open your balcony doors and get a glimpse of rapture. You feel like spending your entire life just gazing out from there. Around 6pm we left for the market by walk. This was the best part of our trip. Random walk down the lane, we came across this 'café by mistake'…which ironically had the most courteous host. After visiting Dalai Lama monastery, we explored the market a bit. Street food serving kebabs, momos. etc. is not to be missed. If possible extend your stay at Mcloedganj by a day. It would surely be worth it.
30th Dec- Mcloedganj to Kullu (via Mandi)
A long road journey but very very scenic. Around 8 hours. Lovely weather, good food, crazy friends and some good music with a good driver…trust me that's all you for any journey. We halted at this Pong dam located on river Beas near Kangra district in Himachal. A beautiful scenic place near that dam awaited us. We halted there clicked some good pics and continued our ride. Around 7pm we halted another river side dhaba for tea, some few kilometers before Kullu. Perks of having your own vehicle and local driver is you can halt at astounding places like these.
We reached Kullu. Stayed at Hotel Shobla international, which gave us good rooms with room heaters. Kullu provided us with the best food ever. From Malai koftas to chicken gravies to softest gulab jamuns everrrr…it helped me to put my all counted calories in bin. No regrets though.
31st Dec- River rafting, Kasol (Parvati Valley) and back
Lavish breakfast and 15 minutes ride, we are all set to river rafting. Trust me when I say... river rafting in winters has its own fun. Though that minute you think you might just freeze to death. We had a great time at river rafting followed by hot pakodas and chai. You can actually spend your entire day just admiring the gorgeous peaks and enjoying the solitude of nature there. But that's not what we do when we are with friends.
Back to hotel, lavish lunch and all set for Kasol. Peak traffic on those narrow roads on 31st evening is the last thing you want to encounter. But being with a gang compensated for that too. It took us 4 hours to reach there, which otherwise doesn't take more than an hour.
The 31st night trans party – Parvati Valley
After exploring the roads, talking to few people we found out there were secret trans parties being held deep down the woods. Somewhere in the middle of parvati valley, a path lead us down to a bridge over a river and ended up in a small world of trans party. With psychedelic music, booze, woodfire rotis, dal and chicken, campfire and a crowd going high on hash, it was a straight movie scene. We were the only sane ones out there, just happy with ourselves, beer and some food.
There is hardly any electricity there and you can find your way to any place only with the help of torchlights. The new year began with amazing fireworks and crazy music. Don't expect Bollywood music here. But it's a 'must do one-time experience', if you make a new year trip around kasol. Restricted for families though.
If you want to attend the real new year parties at Parvati valley, they begin from 11am. So plan your schedule accordingly. We also wanted to cover Manikaran Gurudwara the same evening, we almost went near it but came back looking at the long traffic queues. 12:30am we started back from there to kullu. Big mountains from one side, a deep ridge on the other…that looked like a perfect night to begin your new year. It looked like a signal from universe saying that we are prepared to face deepest of the fears while standing strong against it. All those who fear mountains either should completely avoid this route, or must travel once. Am sure you will never be scared of it again.
1st Jan- Kullu to Karnal
Again a 10-hour own journey but a beautiful one. We halted in random villages near Bhuntar, Himachal. Just like that walked down the mountains, wooden bridges, had a quick talk with people and had dinner at Chandigarh before heading back home.
2nd Jan- Karnal to Delhi
Though you always have the option to fly back via Chandigarh, we wanted to wish some near dear ones and meet few special ones before heading back to Bangalore. Once again a farewell breakfast in Neelkanth Dhaba which serves the best tea ever…we headed back to Delhi. Met few more friends and loved ones and headed for airport at 2pm.
Wow….did we just do that? Long hours of travel...5 nights of being on road...hilly terrains...it's always fun conquering heights and just gets better when you have diverse crazy folks around you. What a journey...phew! As they say, life is just half lived if you have never got into a car and driven off on the open road, going where it takes you.
Frequent Searches Leading To This Page:-
bangalore to parvati valley trip, bangalore to kasol trip cost, trek destination near bangalore, weekend getaways from bangalore, weekend trip from bangalore