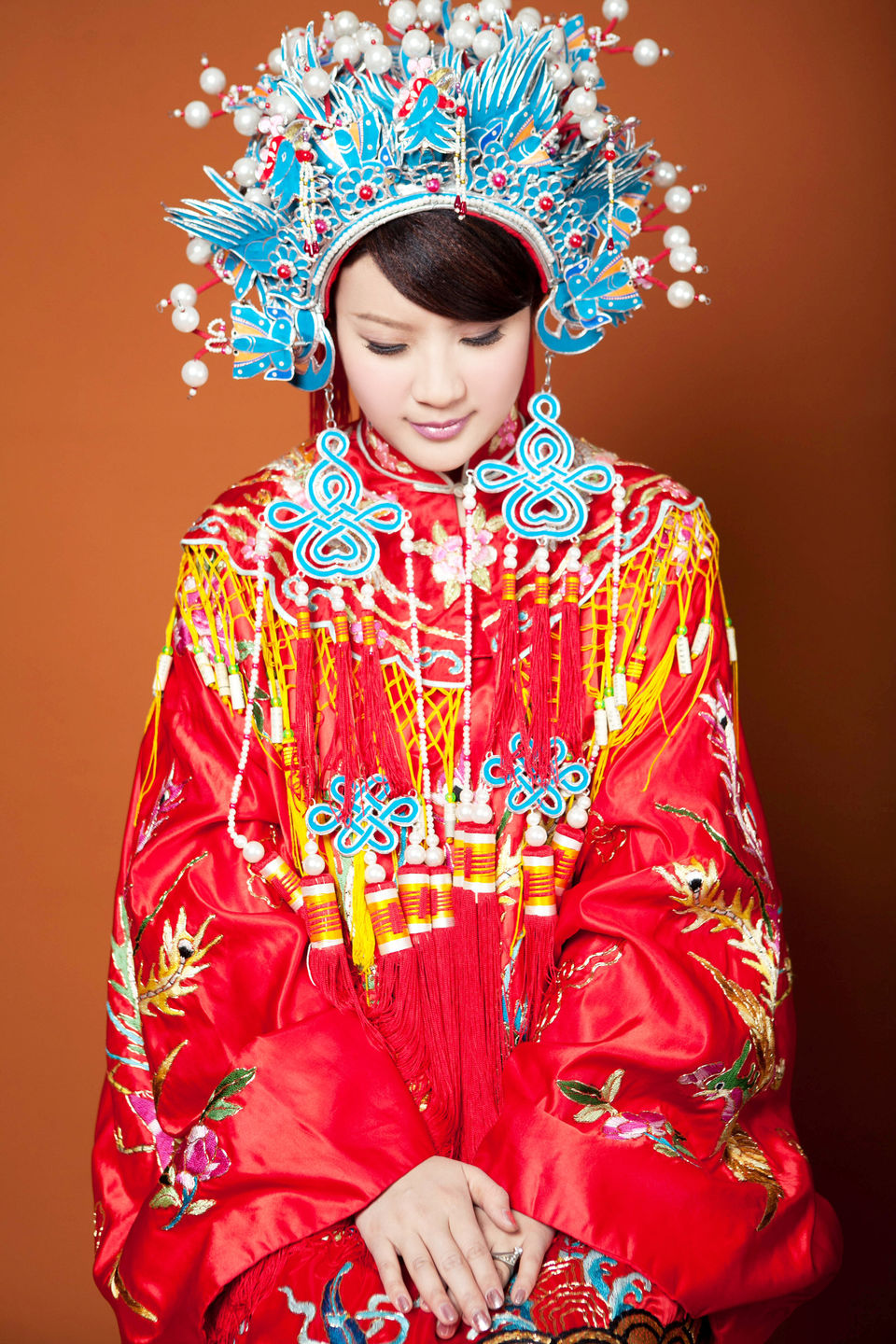 Every region of the world comes with its own unique flavor: whether we're talking about language, lifestyle, cuisine or costume. To travel is to discover these differences and revel in them. So let's take a short journey around the world and look at something that's bound to make you wonder why your wardrobe is so boring! Here's a look at some of the most eye-catching traditional dresses from around the world.
This colorful traditional dress comes from an indigenous group in South America called the Quechuas. Commonly worn in Peru, Chile, Ecuador, Colombia, Argentina and Bolivia, the most iconic part of this costume would be the unique hats. Another striking part of this costume is the poncho, which has now become a part of mainstream clothing, and these are worn by both men and women. The ponchos mostly come in red and are adorned with mesmerizing and intricate patterns. The Quechuas have got something right: their costumes pop!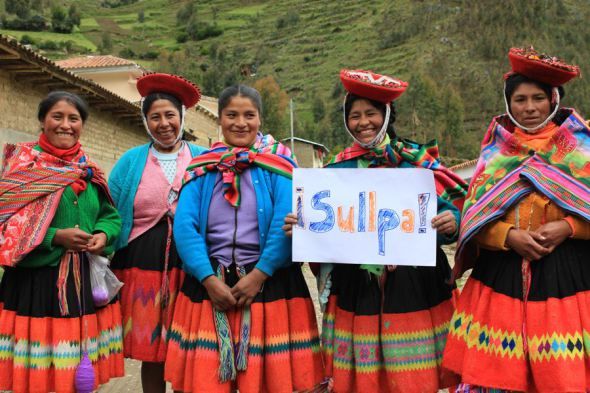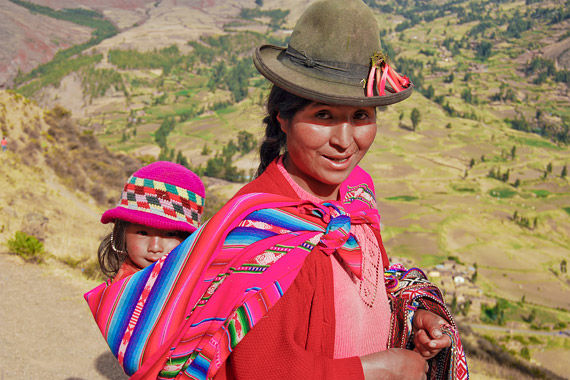 A kaftan or boubou is the most commonly worn traditional costume for women in Western Africa. It's basically an ankle-length pullover robe. The kaftan originated in ancient Mesopotamian society and has several regional variations. For women in West Africa, the robes come in bright, stunning colors and captivating patterns, and they are usually paired with headscarves of a similar color. The loose-fitting fabric gives people a respite from the oppressive heat and gets full points on the comfort scale. Maybe this is why the kaftan has also been adopted into Western fashion!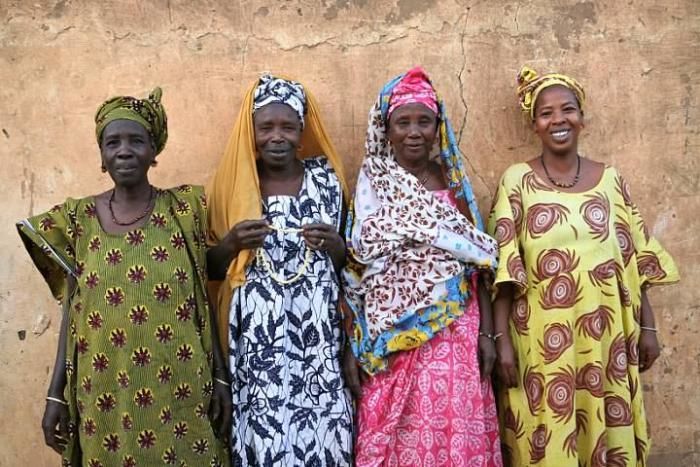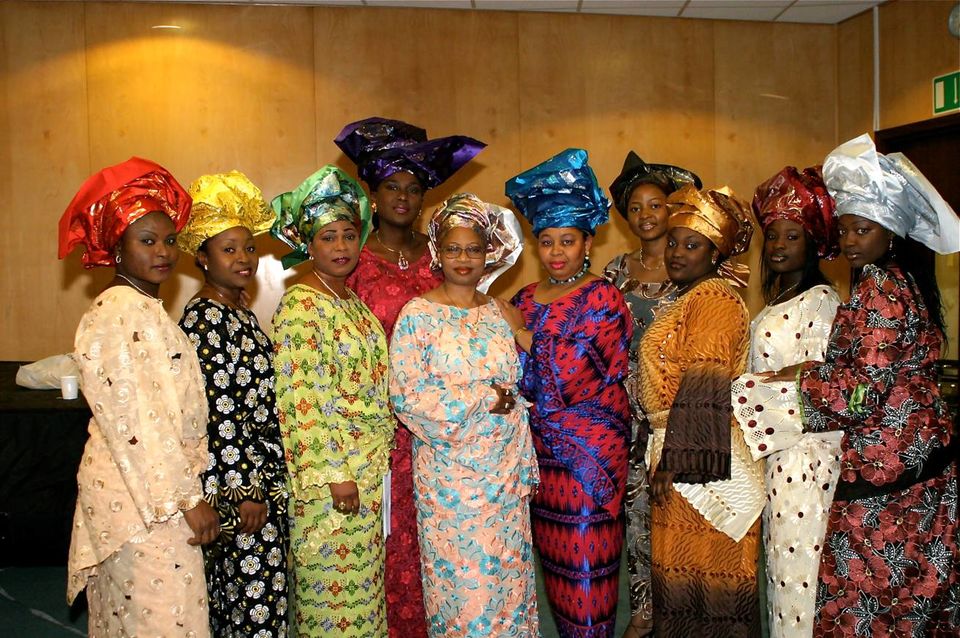 The traditional dress of Armenia represents a culture that is as diverse as it is rich. The costumes have been influenced by migrants and invaders alike, along with a little inspiration from the Turkish, Persian and Mediterranean civilizations. The dress for women is loose and was traditionally made with wool until production of silk began in the country. They are heavily embroidered and worn with ornate jewelry. Flamboyant headdresses, veils and shawls are also commonly worn. The dress is paired with knitted socks and traditional shoes called drekh, which are boat-shaped. A beautiful costume that really takes your breath away!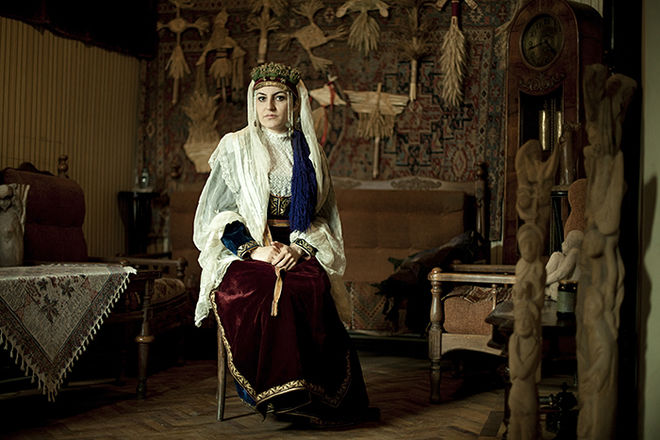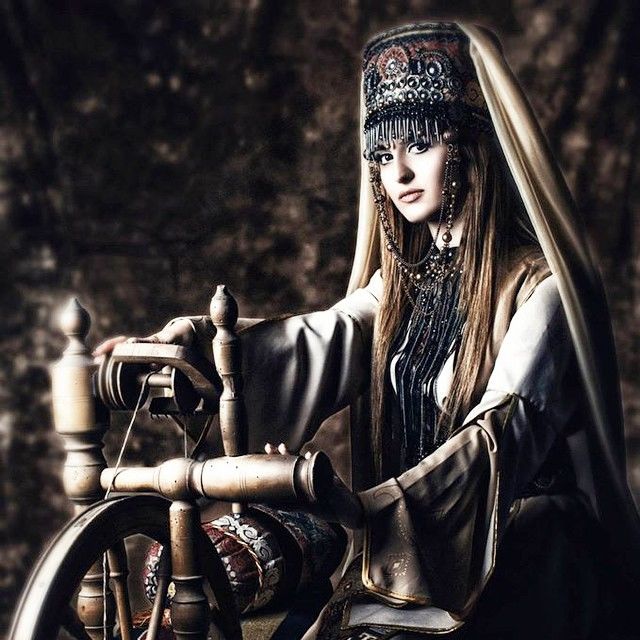 This dazzling dress is the traditional clothing worn by Croats that reside in Croatia, Bosnia and Herzegovina, Serbia and small parts of Hungary, Romania and Montenegro. It is considered the Croatian national costume. This costume is typically worn during special events like ethnic festivals, holidays, weddings and other celebrations. The basic attire is made up of a plain white blouse or dress. Now comes the interesting part. Every add-on to this dress has been influenced by other regional costumes and they vary drastically in style according to the geographical location of the wearers. There are four main styles: Dinaric, Coastal, Pannonian style of the north and that of the east. The usual add-ons are a decorative over-skirt and jacket, scarf, apron and shawl. The patterns are amazing! Women are also usually adorned with jewelry and wear a headscarf. The men, on the other hand, wear loose slacks and white shirts, along with decorative jackets and a cap. The varied styles and mottled designs make this one of the most interesting costumes on the list!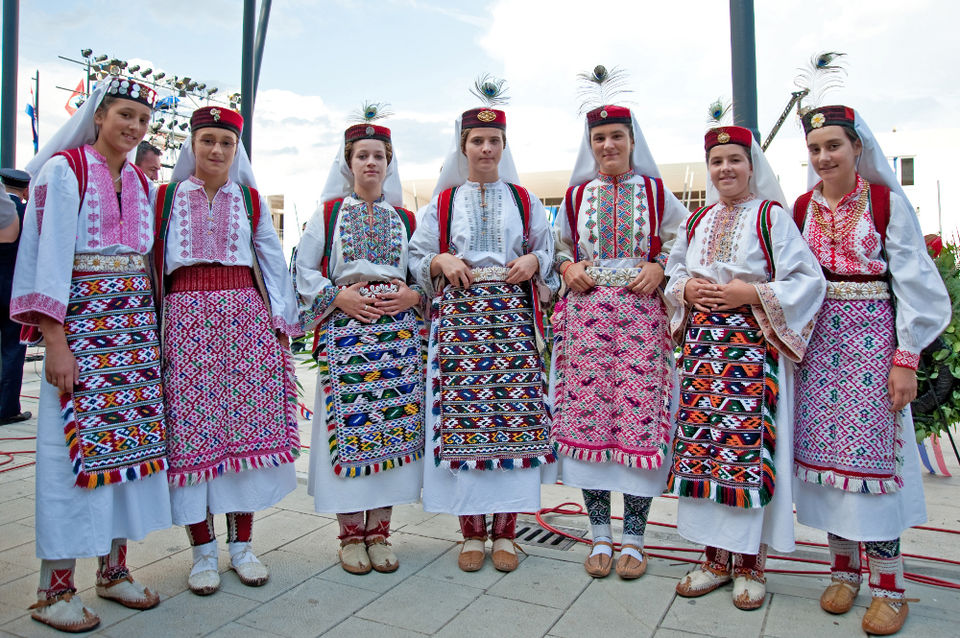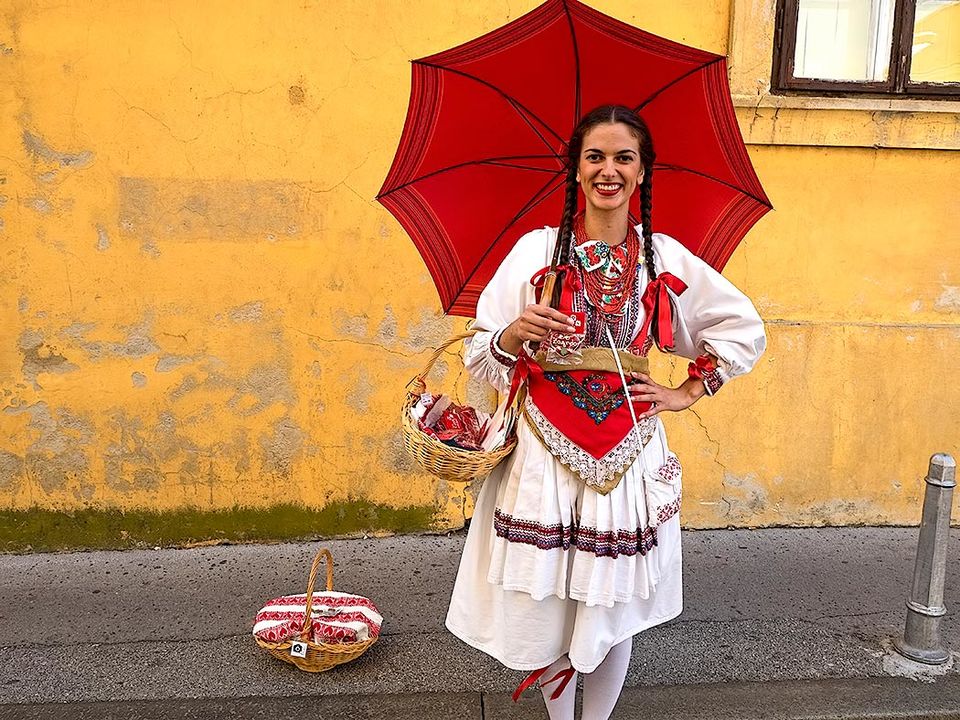 Dirndl is the traditional dress worn in southern Germany along with parts of Austria, Bavaria and Switzerland. The dress is gathered at the waist and falls below the knee, sometimes reaching the ankle. It's the customary clothing of Alpine peasants and is absolutely gorgeous! It's a conventionally simple dress that usually comes in plain colors, but now variations with exquisite and expensive designs also exist. The beauty of this dress is in its simplicity. Can't you imagine wearing something as simple and pretty as this every day? I know I can!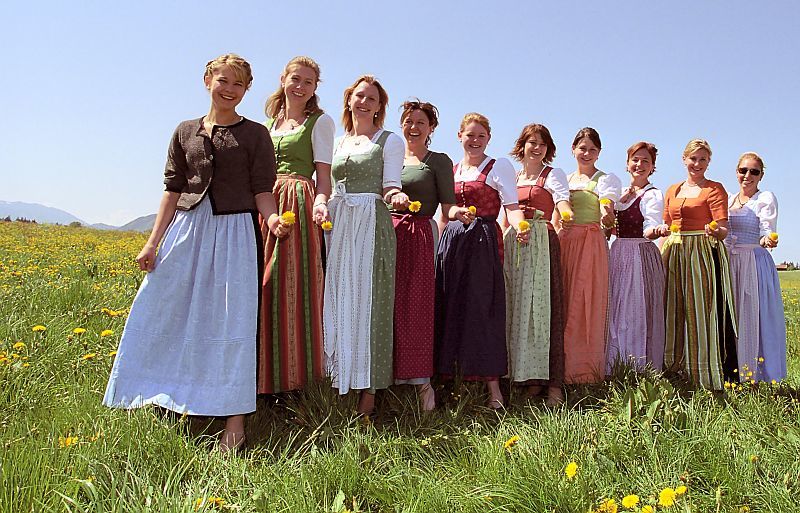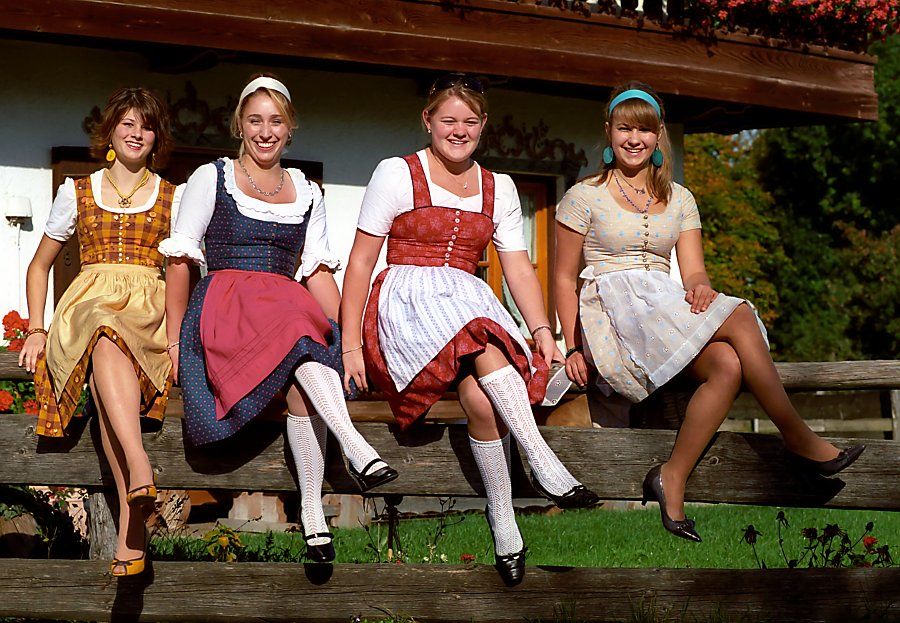 How can any list of beautiful traditional dresses be complete without a mention of the sari!  Worn over an underskirt called a petticoat, the sari itself consists of cloth that can be anywhere between five to eight meters in length. It's wrapped around the waist with the end draped over the shoulder. The dress is worn in parts of India, Bangladesh, Pakistan, Nepal and Sri Lanka. Saris are worn in different styles depending on the region and come in a variety of materials and designs. The dress is versatile and can be worn during formal functions as well as on a daily basis. It's absolutely stunning!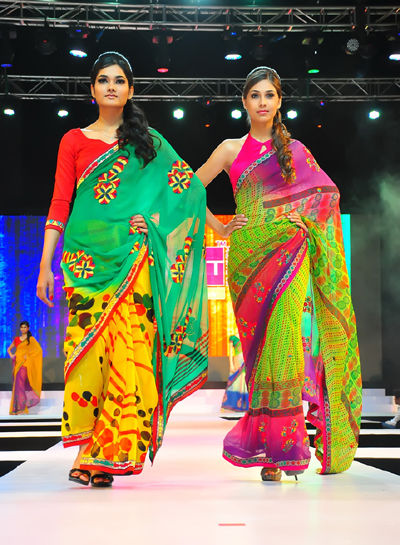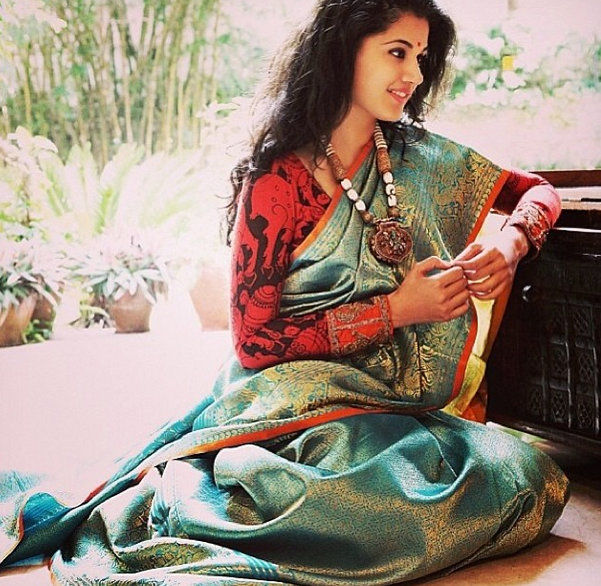 The national costume of Vietnam is called the ao dai and consists of a long, tight-fitting silk tunic in bright hues and patterns and plain, loose pants. Vietnamese men wear its counterpart, the ao gam, on traditional occasions as well. It's more commonly worn in southern Vietnam. The ao dai's history dates back to the 18th century when it was worn by aristocrats. Its modern look arose in the 1920s when it appeared at a Paris fashion show. The ao dai also has another fascinating distinction: it is one of the few Vietnamese words that have made it to English dictionaries! This lovely dress is associated with innocence, femininity, modesty and refinement. One of the most fashionable costumes on this list!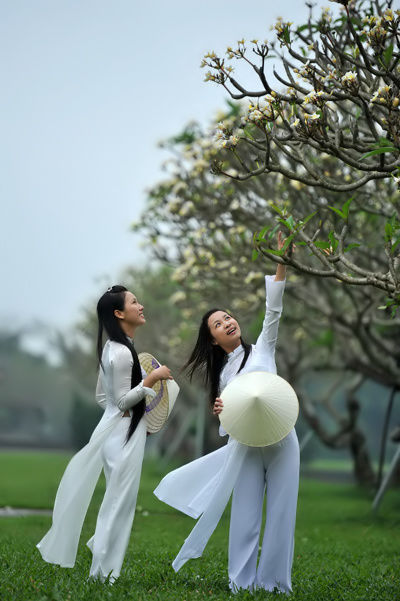 The sinh is a lovely traditional dress worn by the women of Thailand and Laos. It is basically a silk tube skirt that has been designed in bright colors and simple patterns. While the women of Thailand wear the sinh during special events, Lao women have made this dress a part of their daily attire. It is composed of three parts: hua sinh (waistband; tucked in), phuen sinh (the body; usually comes in only one or two colors), tin sinh (hem; detailed and arresting). The style with which a sinh is worn can even indicate where the wearer hails from! Sophisticated, simple and pretty as sin(h)!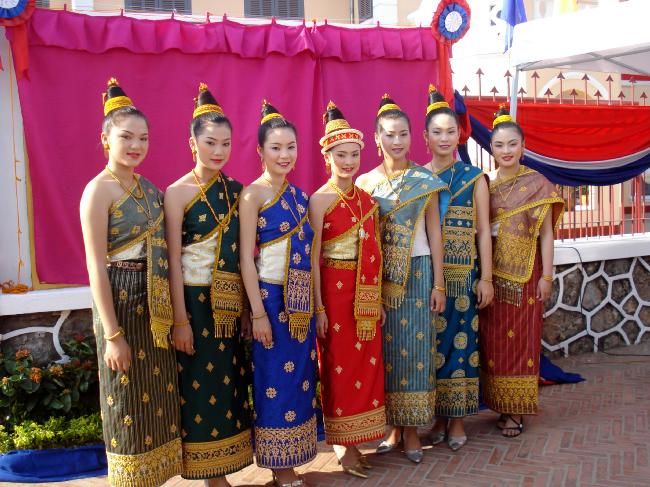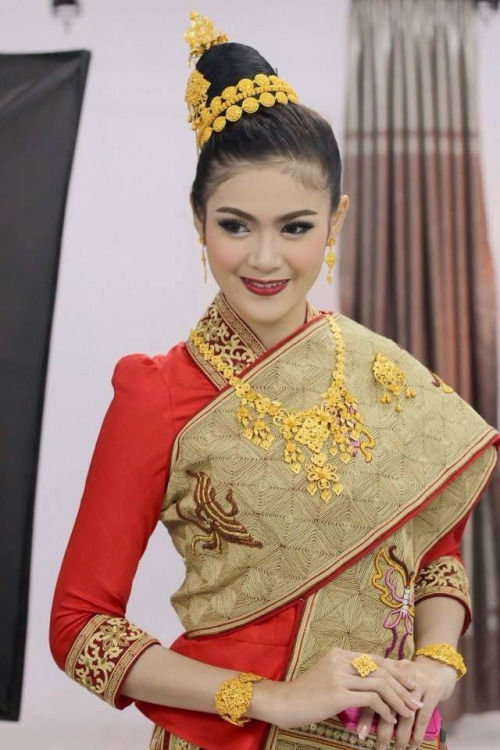 Kimono literally means "thing to wear" and till the 19th century was the main dress of all Japanese people: men and women (Bet you didn't know that!). Nowadays, kimonos are worn during traditional ceremonies like weddings, funerals, tea ceremonies and 'coming of age' ceremonies (where twenty year-olds celebrate becoming adults). Kimonos come in colorful, usually floral, patterns (cherry blossoms are rather common) and are worn with white cotton socks. They are coupled with a sash called 'obi' which is usually tied like a bow. The kimono is one of the better-known traditional costumes from around the world since it has appeared extensively in fashion and popular media. A warm and heartfelt 'arigato' to the Japanese for giving the world this wonderful dress!