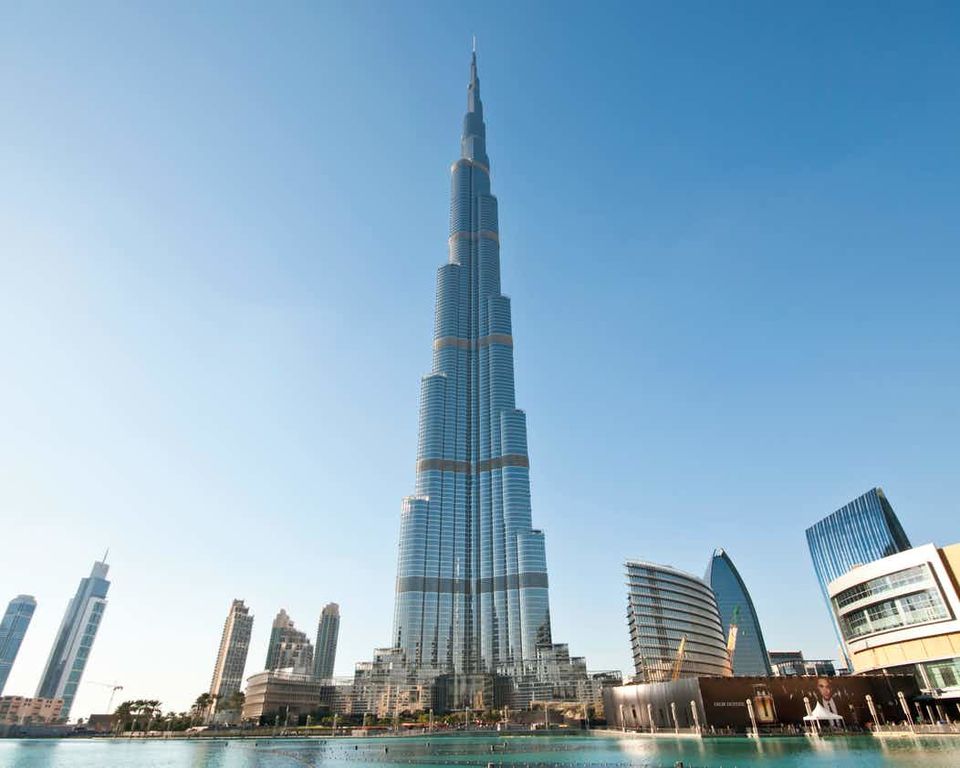 Do I need to buy abaya or burqa for my Dubai vacation?
What can women wear in Dubai?
Can I wear a bikini on the beach in Dubai?
Can I wear short dresses in Dubai?
Is wearing shorts allowed in public places in Dubai?
Can I drink in Dubai?
Are there any special rules to be followed during Ramadan(the ninth month of the Islamic calendar)?
If you are planning a vacation to Dubai, or have booked your flight to Dubai, most likely these questions would be popping up in your mind. UAE has remained a conservative nation but Dubai has a different scene altogether.
Dubai has embraced modernity faster than the rest of the country and in many way it contrasts to the entire Gulf region. Much of the credit goes to the growing number of expats. You are free to wear as per your comfort and interest and enjoy your vacation the way you want, however, respecting one's culture is always good.
The rule of thumb is: When in Rome, do as the Romans do.
This proverbial phrase fits well in the context of a vacation to Dubai and UAE. The region has embraced globalization in its own right. The city is home to world-class landmarks like Burj Khalifa and Dubai Mall, but it has not alienated from its Islamic culture. Here are 30 Do's and Don'ts when you are in Dubai.
Dress Code: Do's and Don'ts
For Women
Here is what you may wear as a mark of respect for the culture you are visiting too and what you shouldn't to avoid being frowned upon.
A top, lace top or crop top with any regular or skinny fit jeans will work, provided they don't reveal
the cleavage area
Sleeveless or short-sleeved tops and dresses are okay
Maxi or midi dresses, and jumpsuits are okay to go in public areas
Knee-length dresses and shorts that are a bit above the knee are also okay
Avoid low-waist jeans
Avoid see-through tops revealing your lingerie
Avoid transparent leggings with short tops that reveal your underwear and mid-riff. It's okay if you
are heading to a nightclub or beach
Use crop tops with high-waisted bottoms
Wearing bikini in beaches, waterparks, theme parks, etc., is fine
For Men
Vests and shorts are acceptable in public places but if your shorts is too short avoid it
Keep short shorts reserved for the beaches
Wear shorts with smart collared and other t-shirts or shirts
Many restaurants, bars, and clubs have a no shorts or sneakers policy for men
For Men and Women in General
Make sure you T-shirts or dresses don't read any offensive captions regarding religions.
Avoid cross dressing in any manner as homosexuality is prohibited
Avoid playing loud music, particularly during Ramadan. It might put you into severe trouble
Take care not to use your left hand for eating, drinking, shaking hand, opening doors, offering water
or anything as left hand is mostly associated with body hygienic and, hence, not-so-sacred.
Alcohol, Drugs, Driving: Do's and Don'ts
Make sure to apply for an alcohol license and buy only at certified retailers of alcohol; restaurant,
bars, and etc. You may apply for it easily by producing a copy of your visa and passport to an authorized retailer.
Do NOT drink in public
Avoid being on the wheel being intoxicated. UAE has a Zero Tolerance in alcohol consumption on the road.
On Relationships: Do's and Don'ts
The UAE is a conservative country. Public display of affection should be practiced in a cautious manner. It is okay to show some form of affection to family member, for couple
It's okay for married partners to hold hands in pubic
Avoid deep kissing or French kissing in public
Only married couples can get a private room
Staying in a private space alone with the opposite sex to whom you are not married with could attract trouble
Do not kiss or hug in public
Gestures and Social Interactions: Do's and Don'ts
Irrespective of gender, standing up when elders or high-ranking personalities enter the room is a sign of respect.
If you love photography and social networking, here is a word of caution for you. Don't capture photos of locals or post the photos on social media without their permissions. Your act might land you in jail.
. Visiting during Ramadan? Take note that eating, drinking and smoking in front of a fasting Muslim could put you into trouble. Avoid doing all these in public places including your car in the parking area.
Using fingers to point at something is a rude gesture. Instead, use your whole hand.
Abstain from eating pork and alcoholic beverages in open. It is haram in Muslim culture.
How to Reach Dubai, UAE
Dubai International Airport (IATA: DXB), the hub for Emirates and flydubai, and Dubai World Central – AI Maktoum International Airport (DWC) serve the city of Dubai and other emirates in the country. The airports are connected with popular cities/airports with nonstop and connecting flights. Here is a quick look at the flight distance and flight time.
Flight Distance & Flight Time
New York to Dubai Flight: 6,848 miles/11020 km 14 hours 12 minutes
Los Angeles to Dubai Flight: 8,341 miles/13424 km | 17 hours 11 minutes
Las Vegas to Dubai Flight: 8,163 miles/13136 km | 16 hours 50 minutes
Chicago to Dubai Flight: 7,244 miles/11658 km | 14 hours 59 minutes
Miami to Dubai Flight: 7,843 miles/12623 km | 16 hours 11 minutes
Vancouver to Dubai Flight: 7,305 miles/11756 km | 15 hours 7 minutes
London to Dubai Flight: 3,405 miles/5479 km | 7 hours 19 minutes
To book your cheap flight tickets to Dubai, compare airfares to Dubai with multiple airlines. In case of a connecting flight, book your ticket with an airline that fly through the shortest route. Make sure that extended overlay time doesn't take the vacation pleasure away. If you are traveling in group, do ask for the group flight booking benefits from your travel agency.
Originally published on: Cheapfaremart