All of us carry different identities, dreams, beliefs and follow unique traditions. Let's celebrate different cultures of different countries together. It's time to go back to our roots and share the culture and its uniqueness with each other.
Peru
The traditional dress worn by Quechua women is a mixture of styles from Pre-Spanish days and Spanish Colonial peasant dress. A woman is recognized in many instances by her hat style, which reflects the culture of her region or village. Another item of traditional Peruvian dress that may identify a woman's village is a Lliclla. This is a shoulder cloth that is hand woven, rectangular, and is fastened in the front. A pin that is hand decorated, or a Tupu, secures it.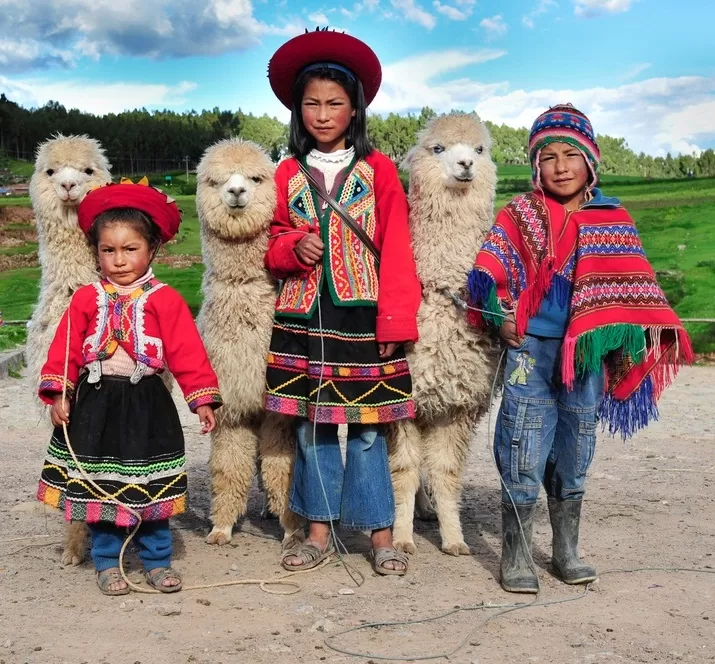 India
This culturally diverse nation has diverse ethnic attires. The most famous one till date is a Saree. Saree is an unstitched cloth from 4 to 9 meters draped around the body in various styles. The most common style is for the sari to be wrapped around the waist, with one end then draped over the shoulder baring the midriff. There are other ethnic wears from around the nation namely – Ghagra- Choli; Salwaar Kameez; Reshmi Langa; Dhavani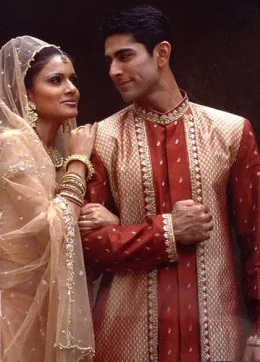 Tanzania
The country is famous for its Maasai Tribe. The tribe is traditionally dressed in animal skins. Typical Maasai dress consists of red sheets, (shuka), wrapped around the body and loads of beaded jewelry placed around the neck and arms. Most Maasai wear the color red because it symbolizes their culture and they believe it scares away lions. Ear piercing and the stretching of earlobes are also part of Maasai beauty, and both men and women wear metal hoops on their stretched earlobes.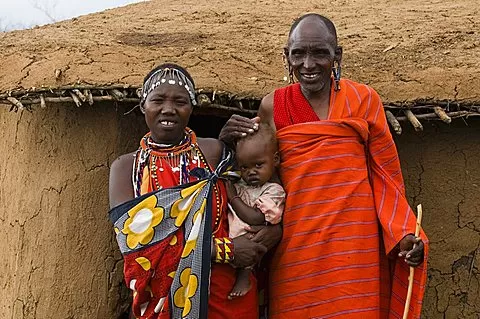 Nepal
Nepalese women wear shawls and blouses weaves. A striking feature of their ethnic clothing is their use of jewelry, an impressive large decorative piece of gold known as samyanfung. It is worn on the head, made of flat circular gold plate with coral stone embellished in the center. Two nose adornments – in the centre and the left side, big round earrings and a necklace of gold beads and red felt pads are traditional jewelry of women.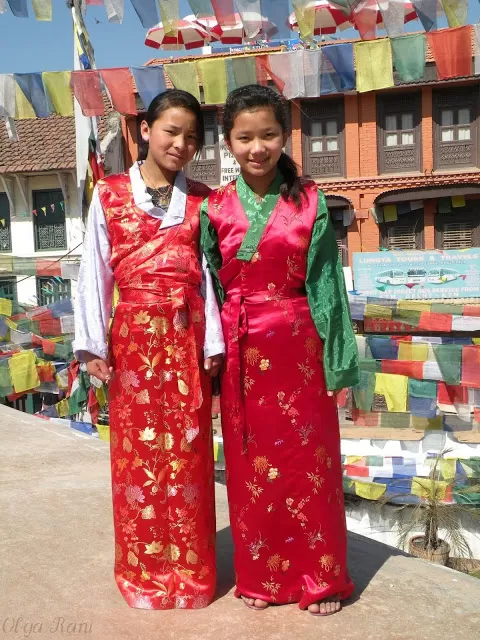 traditional wear in Nepal
Morocco
The gem of North Africa is a stylish and smart nation. Both men and women wear a same traditional attire which is called djellaba; a long, loose, hooded garment with full sleeves. The women of Morocco also wear Caftan or Kaftan which is without a hood unlike the djellaba. This dress is particularly decorated with the typical woman embroidery upon the dress openings and arms. In addition to that Gandora is also used by the Moroccan women which have heavy and fancy stitching and adornments.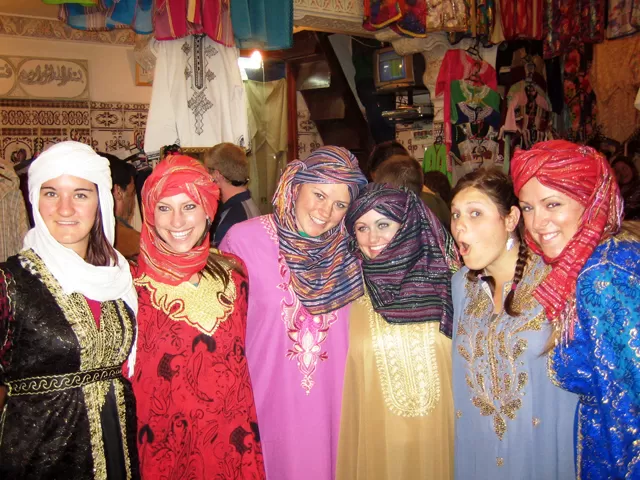 traditional wear in morocco
Thailand
Thailand's clothing is influenced by silk and cotton textile array. The Thai women wear a traditional skirt, a lower garment called the pha sin (a tube skirt). It has 3 sections the top called Hua sin; the middle called Tua sin; the foot called tin sin. Another part of clothing is Sabai, also known as a long piece of silk, about a foot wide, draped diagonally around the chest by covering one shoulder which its end drops behind the back.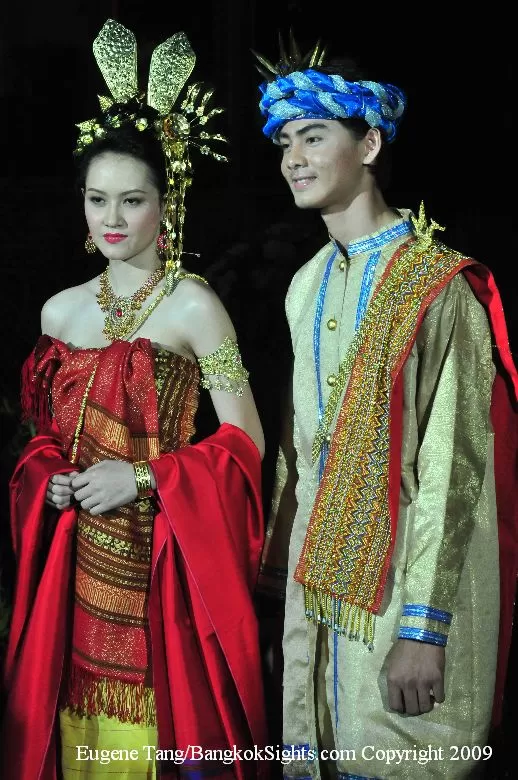 traditional wear in Thailand
Ghana
Ghanaian clothing is usually made of sturdy fabrics that are rich in color and detail. Many outfits include expert embroidery and beading. The traditional cloth associated with Ghana is called the Kente. Kente is made by the Akan people. It is a mix of cotton and silk and is worn for special occasions. There are about three types of traditional styles for women: a long dress, skirt and top set, and wrap.The skirt and top set is a more casual outfit that is worn during the daytime.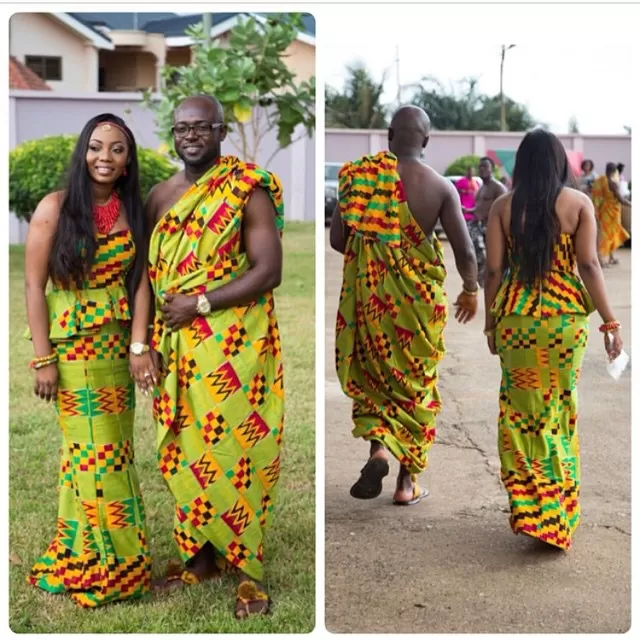 traditional wear in Ghana
Kenya
Kitenge is a popular traditional dress of Kenya which is actually a cotton fabric made into various colors and designed through tie-and-dye and heavy embroidery. Kenyan women wear skirt and blouse along with a Khanga (A wrapped cloth around the body). The Khanga is a piece of clothing about 1.5 m by 1 m, screen printed with beautiful sayings in Swahili (or English) and is largely worn by women around the waist and torso. The traditional dress of Kenya also includes the conventional sandals that are actually smooth footwear, sometimes sold with pieces of motorcycle tires. The adult tribal men traditionally dye their hair red with ochre and fat in order to present the warrior look.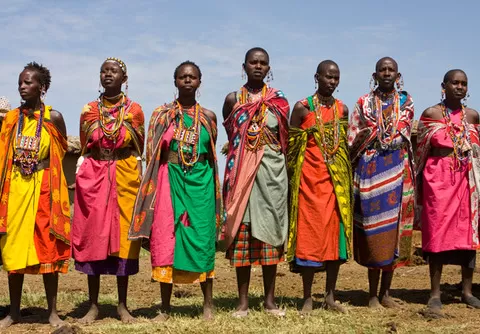 Like they say, style is defining yourself without having to say anything – Ethnic clothing does just that.