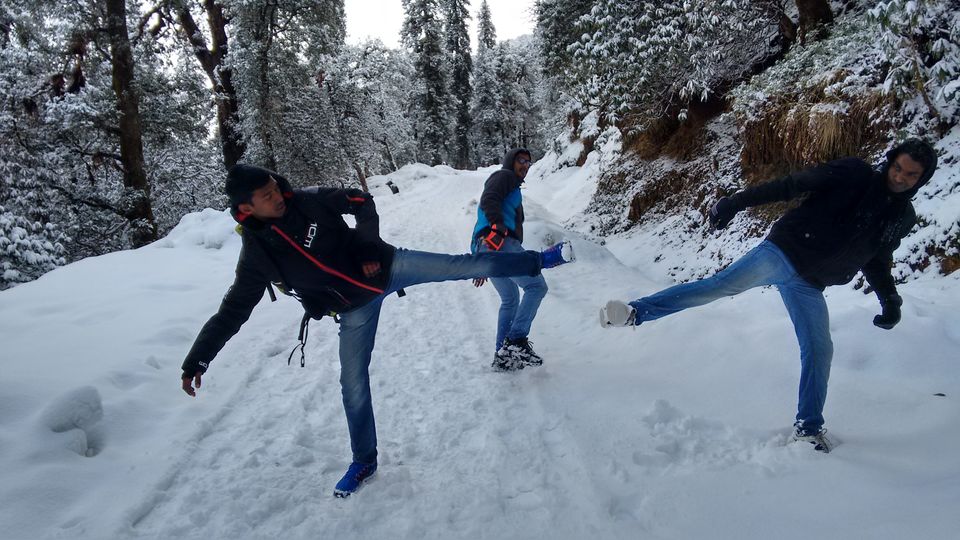 A surprise waited for us in the morning.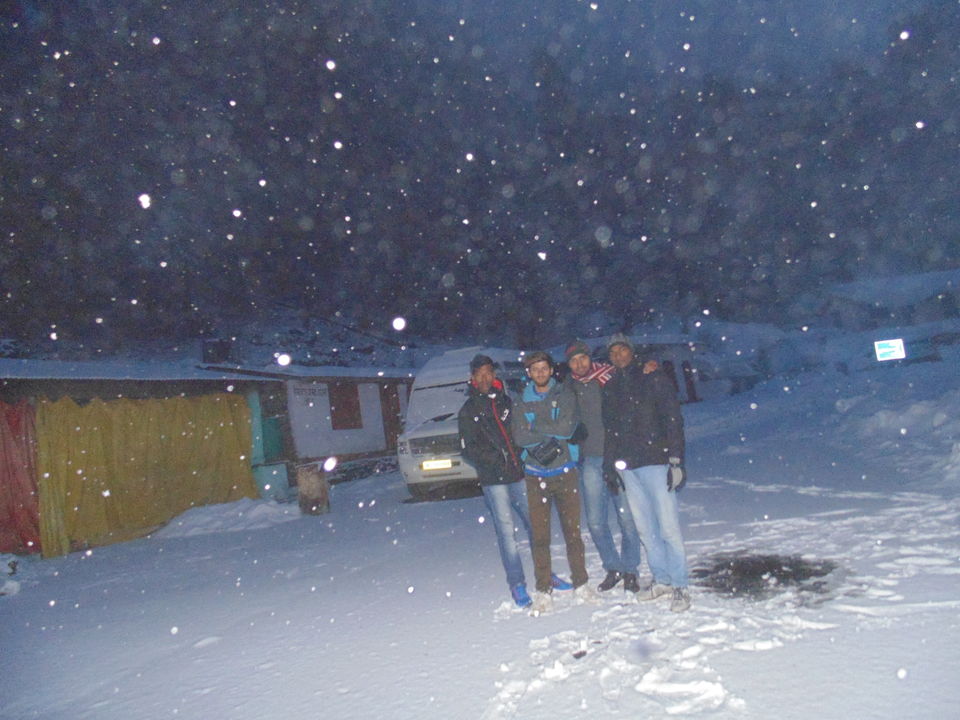 That was the first time I was seeing live snowfall. We were all out in a flash on the news of snowfall. Within no time we were on our way to Chandrashila, amidst heavy snowfalls and our path all covered with snow.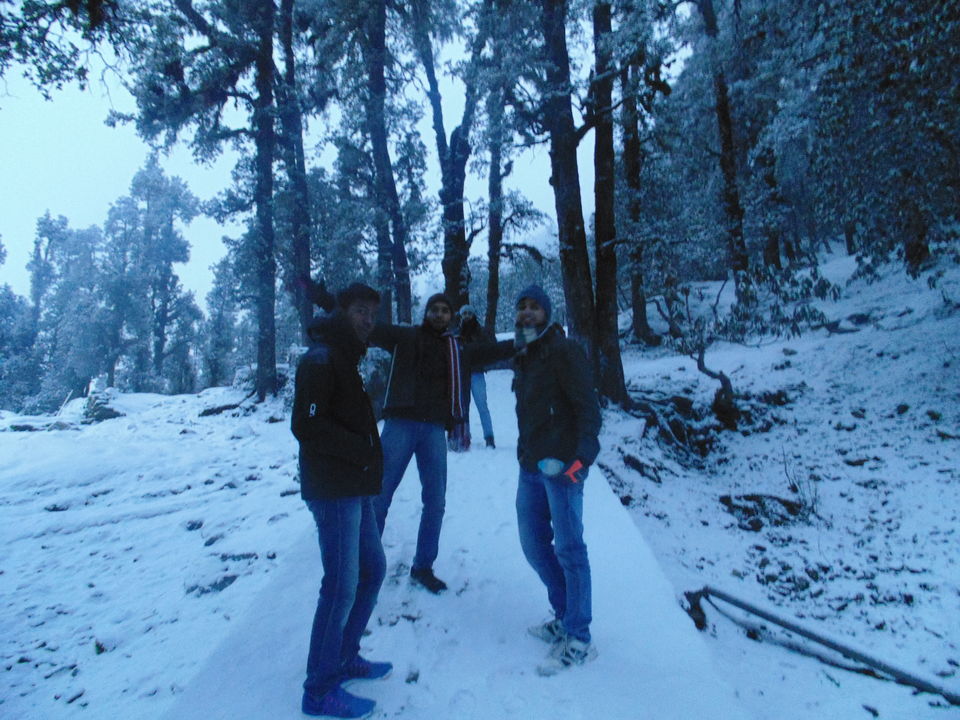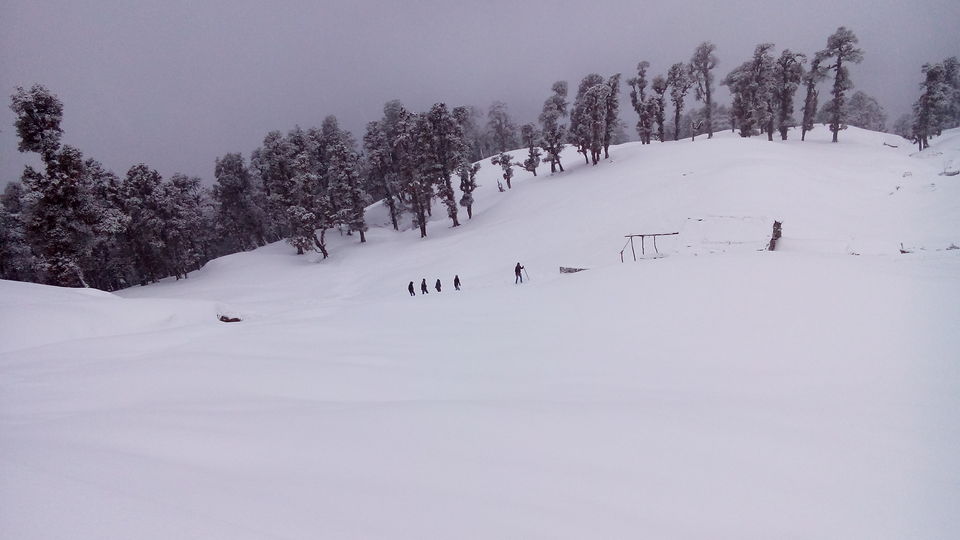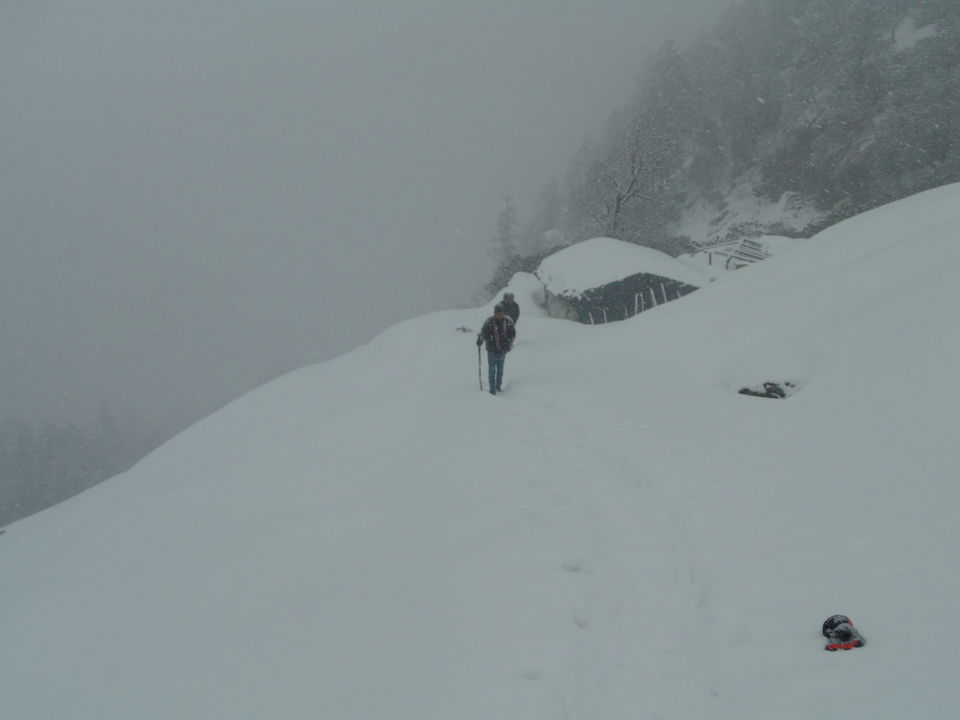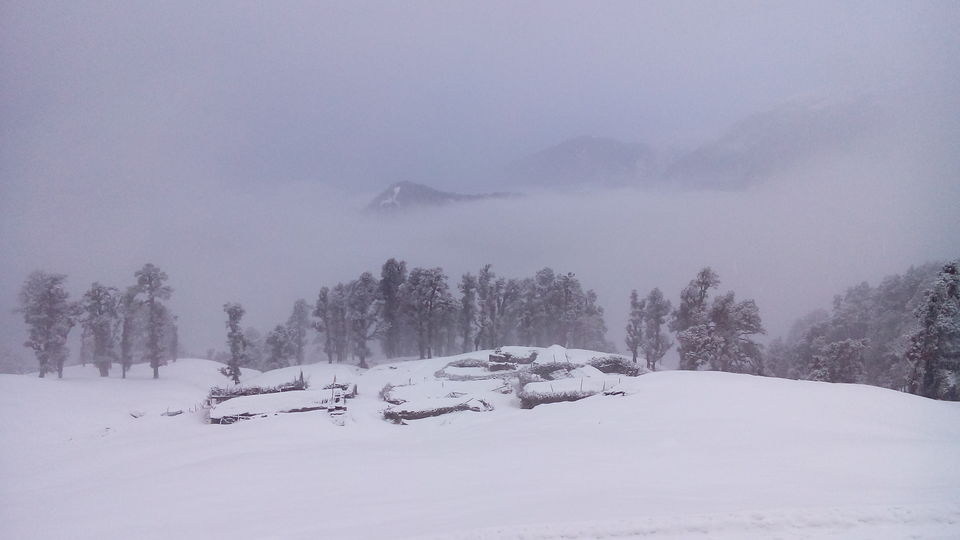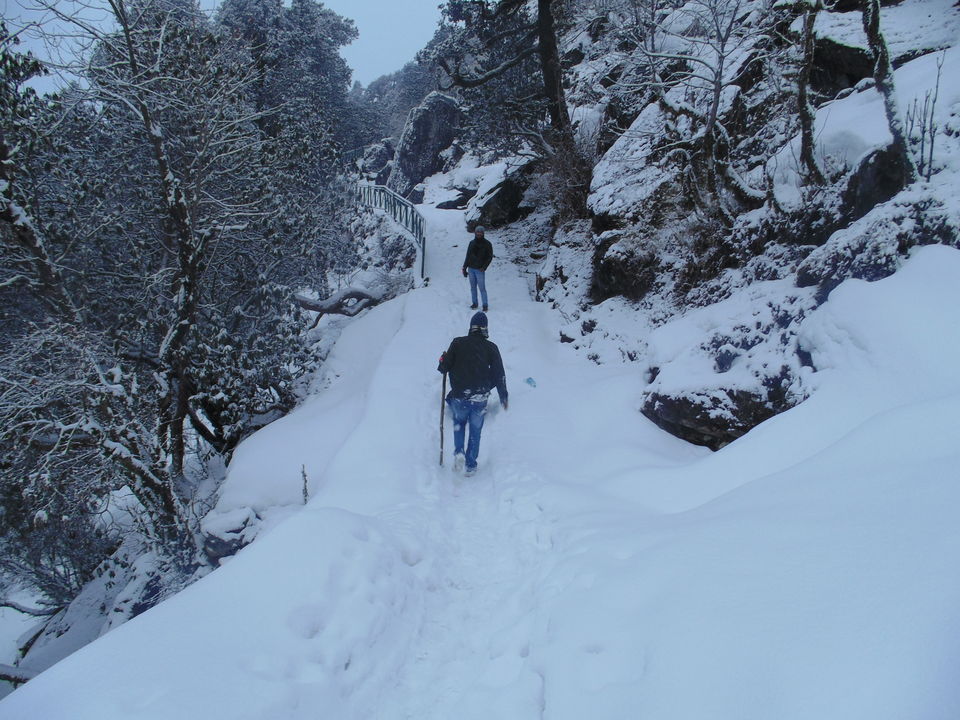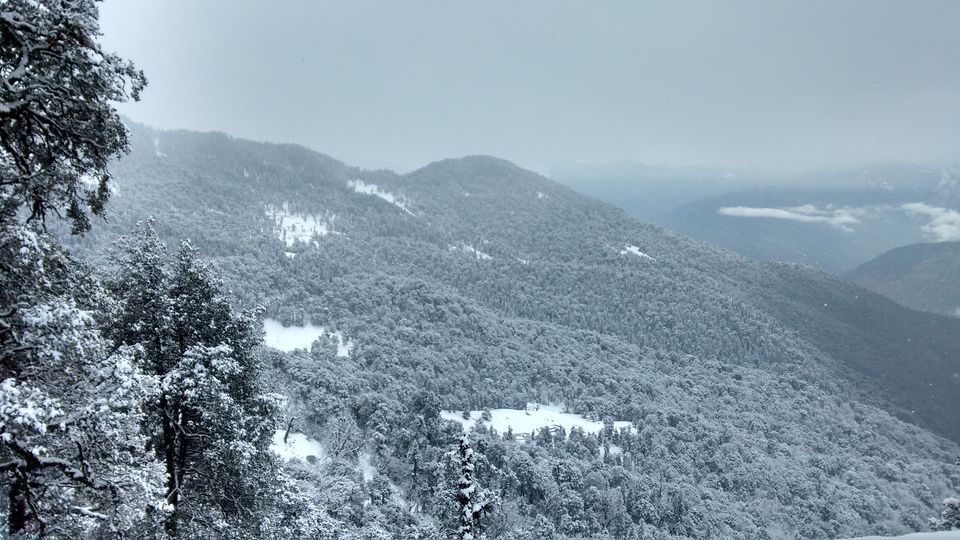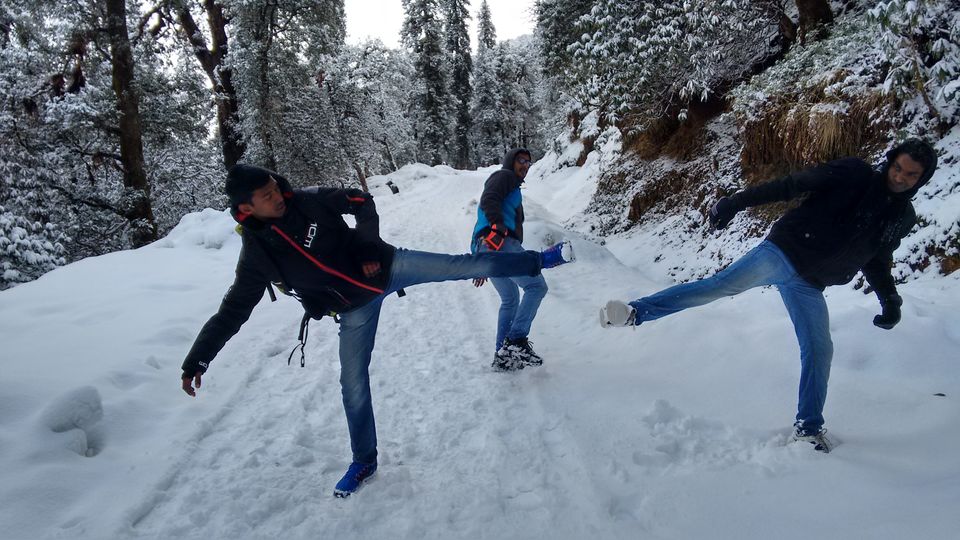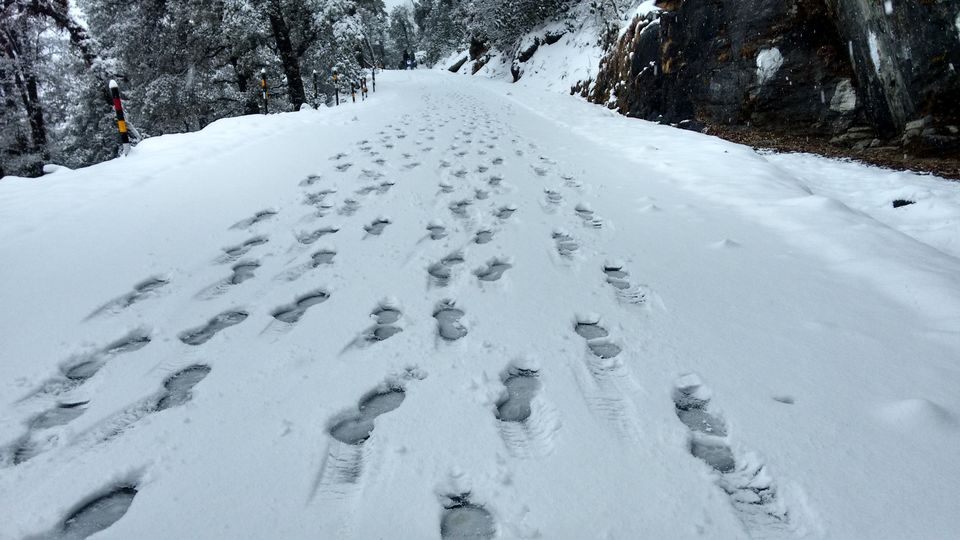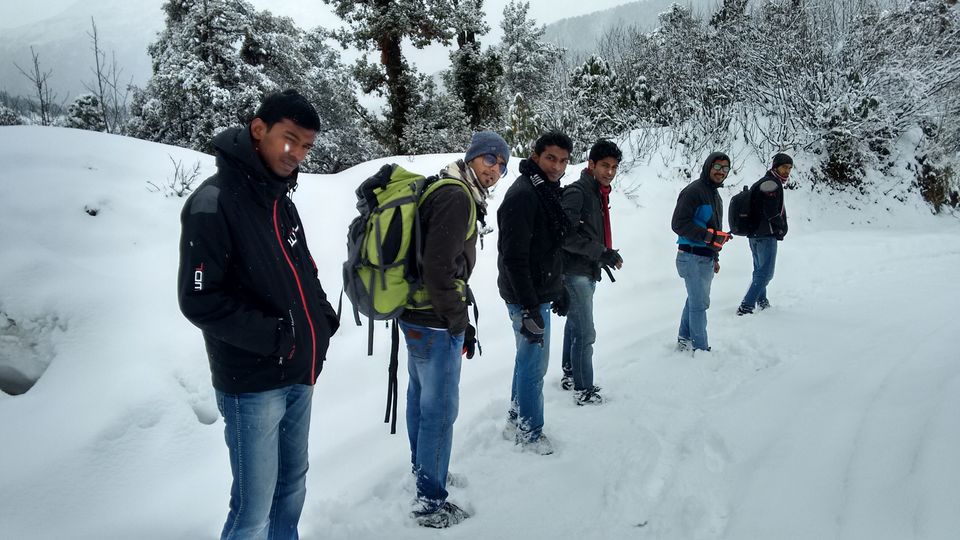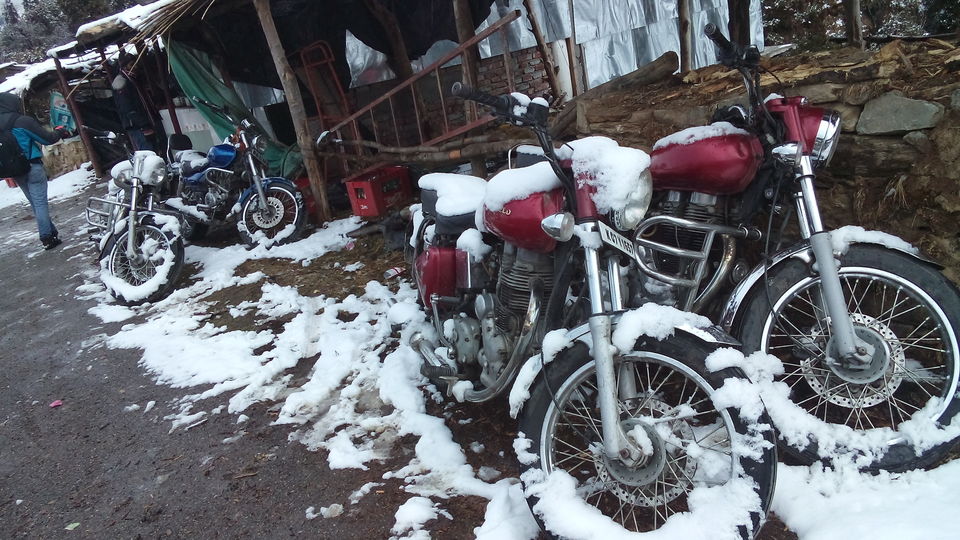 Finally, we started from Dugalbitta at around 12 in the noon and sped our bikes all the way to Devprayag by almost 6. But, then the unexpected happened. First, the one bike, then the other and soon all ran out of petrol, all thanks to our miserliness and wrong estimation. But, that was a different experience to learn from. We pushed our bikes in nights, stole some petrol from the bikes of other people(don't judge us, we were left with no other options and we only took that much which was required) and took the lift from fellow passengers to go to Rishikesh and fetch petrol. All in all, we did anything which was required. We were finally in Rishikesh by 11. We returned the bikes and took a sigh of relief.