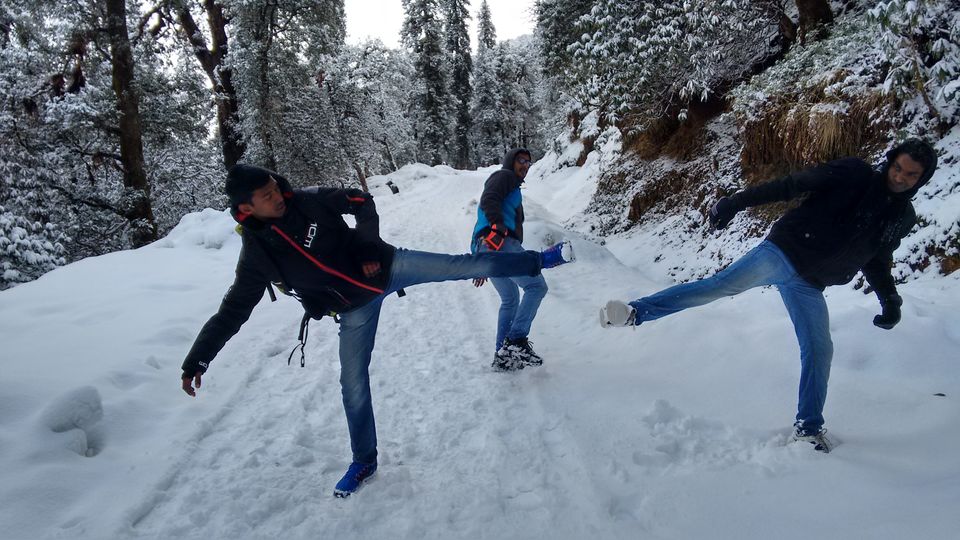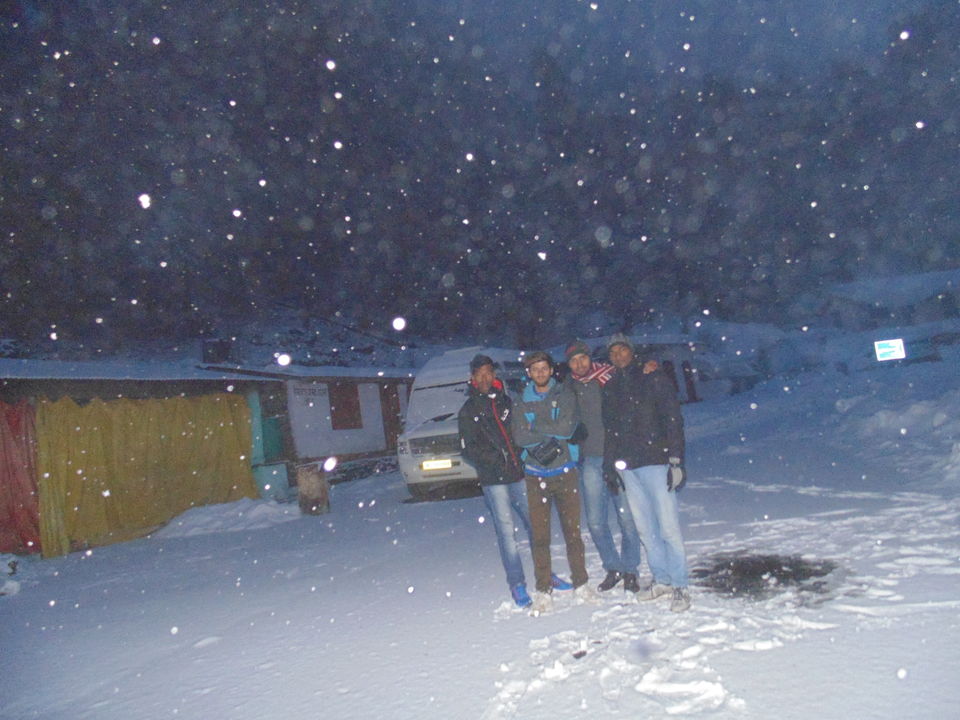 That was the first time I saw live snowfall. We were all out in a flash when we heard about snowfall. Within no time we were on our way to Chandrashila, amidst heavy snowfalls and our path all covered with snow.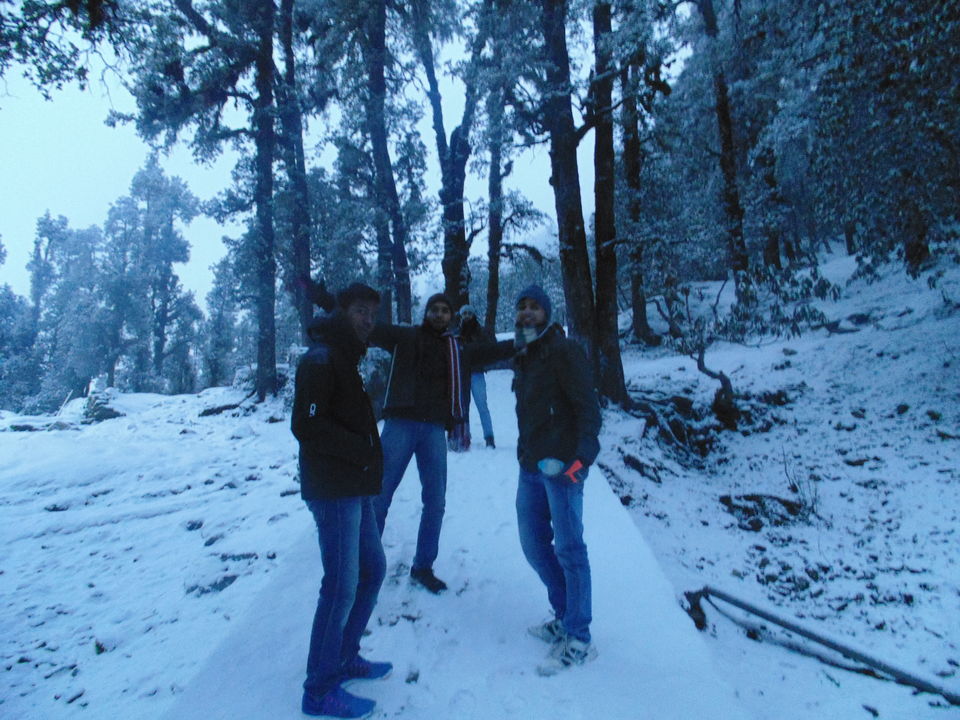 We started slow. Everything was covered with snow. The path, tree canopy, the bench, the lighting pole and any other thing which we can imagine. They looked wonderful. Occasionally a strong wind would blow and the snow from the leaves would fall on the ground.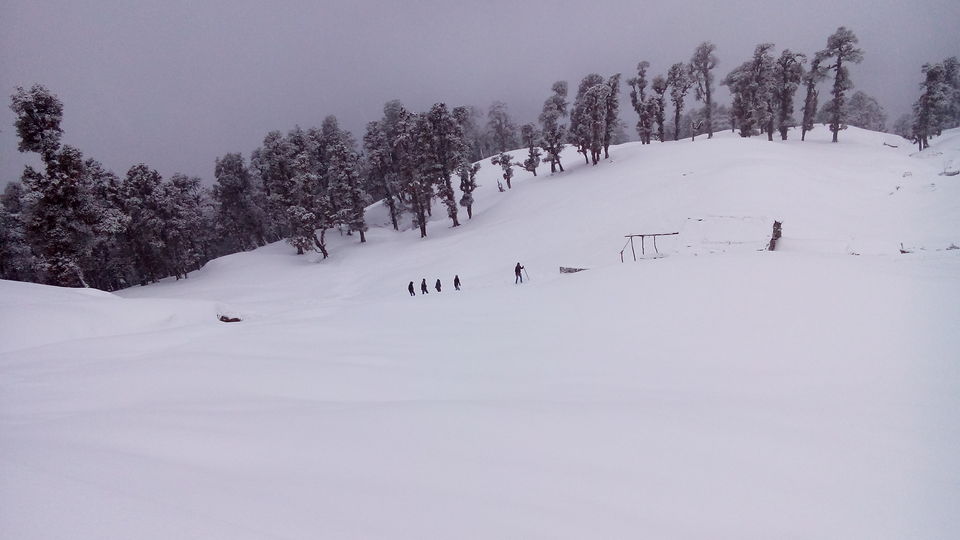 The snowfall increased with the height. But, we kept walking. We wanted to reach the Tunghnath Chandrashila temple.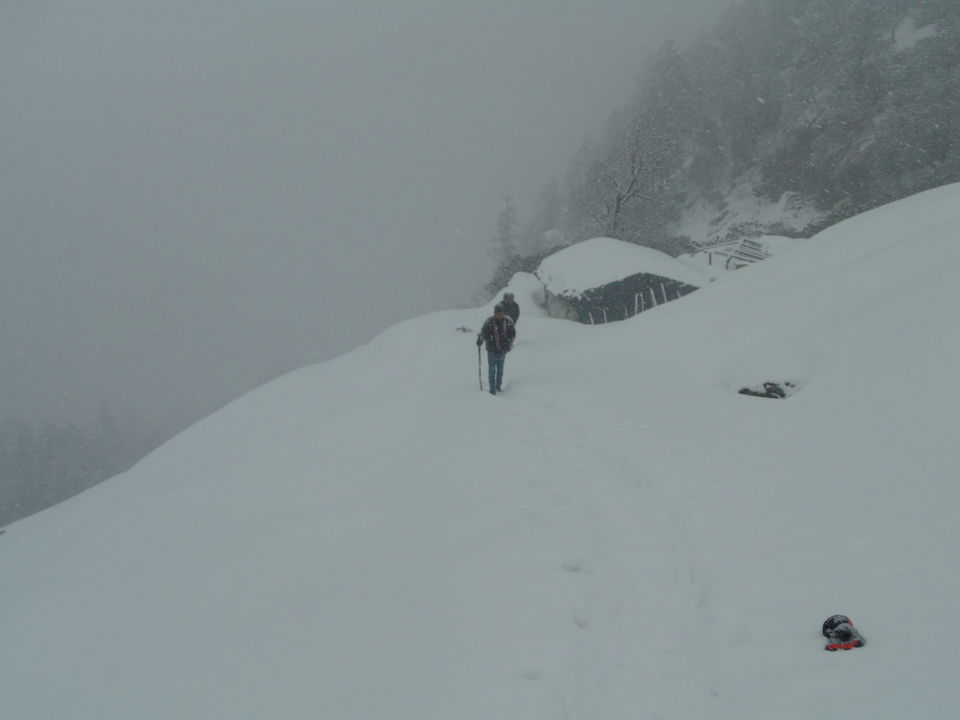 Finally, we reached a point where snow covered till our thighs and it was impossible to walk any further. The temple was in our sight but we couldn't go any further. We were sad but decided to descend.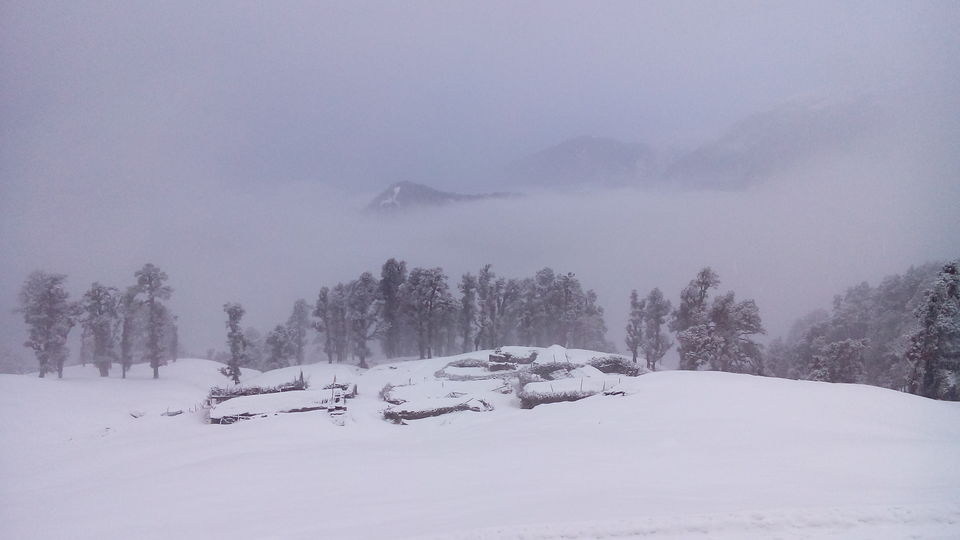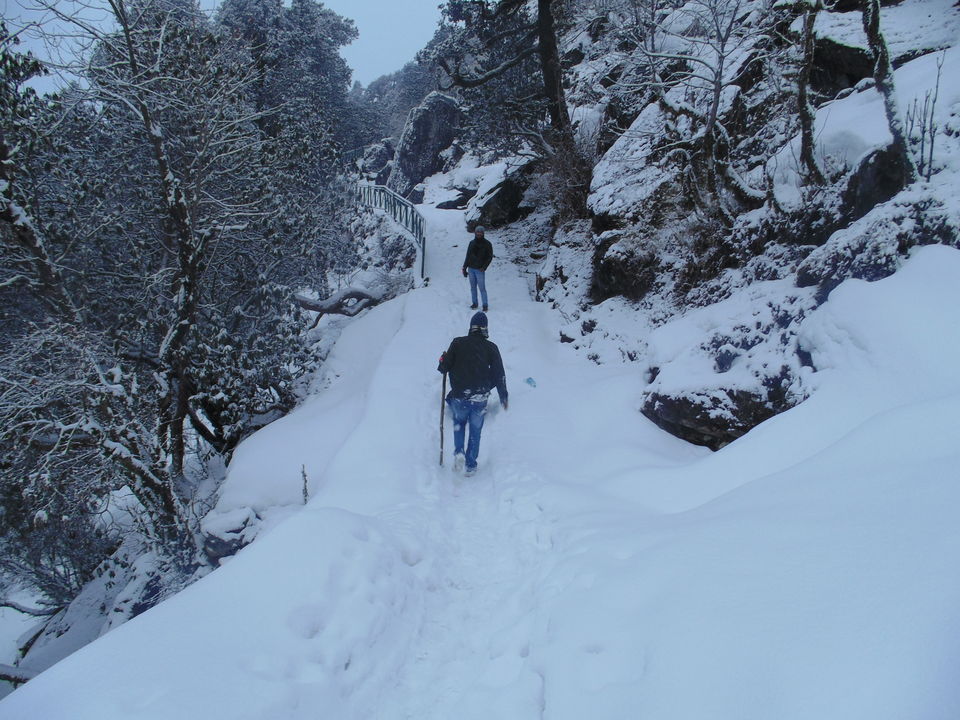 It was fun while descending. We almost skated back. We slipped too at times but it was fun. The flip side was that our clothes became wet and we were shivering with cold when we finally reached our room.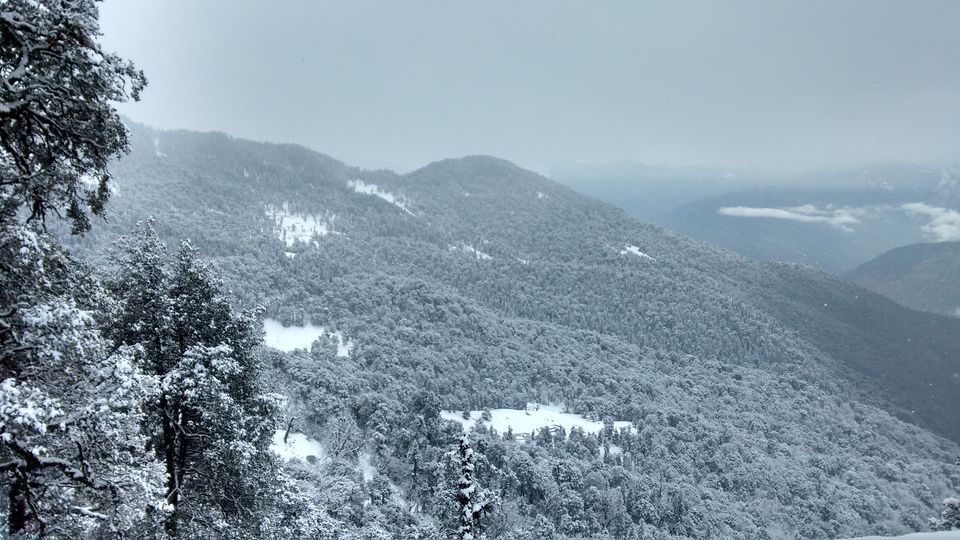 We changed our clothes and had soup and food near the hearth. We then started back for Dugalbitta.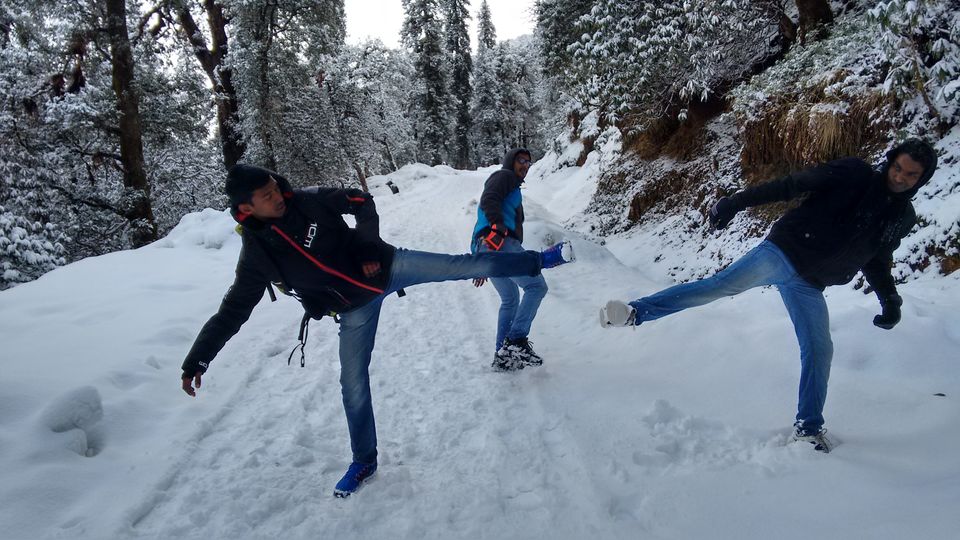 We were not lucky while descending and had to walk all the way to Dugalbitta.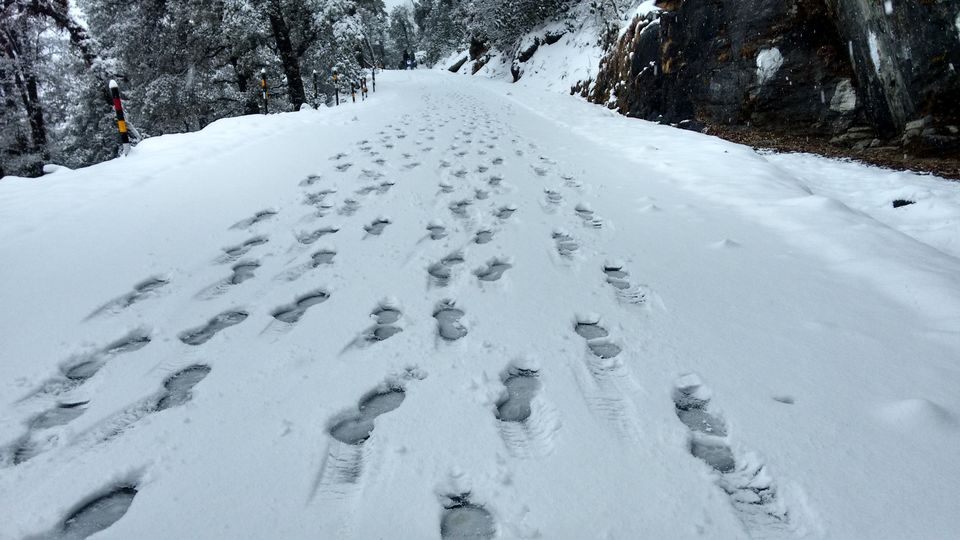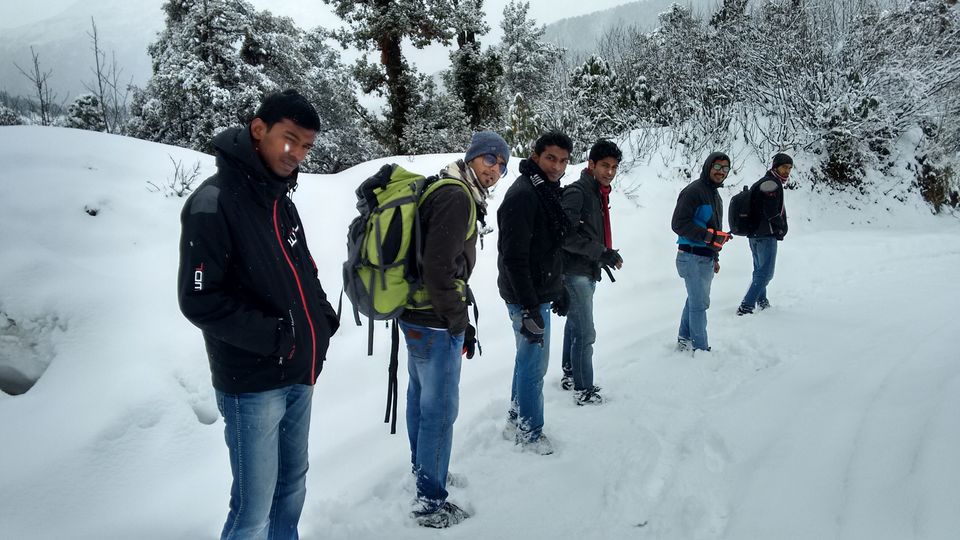 At Dugalbitta, we found our bikes covered with snow. We had some tea and cleaned the bikes.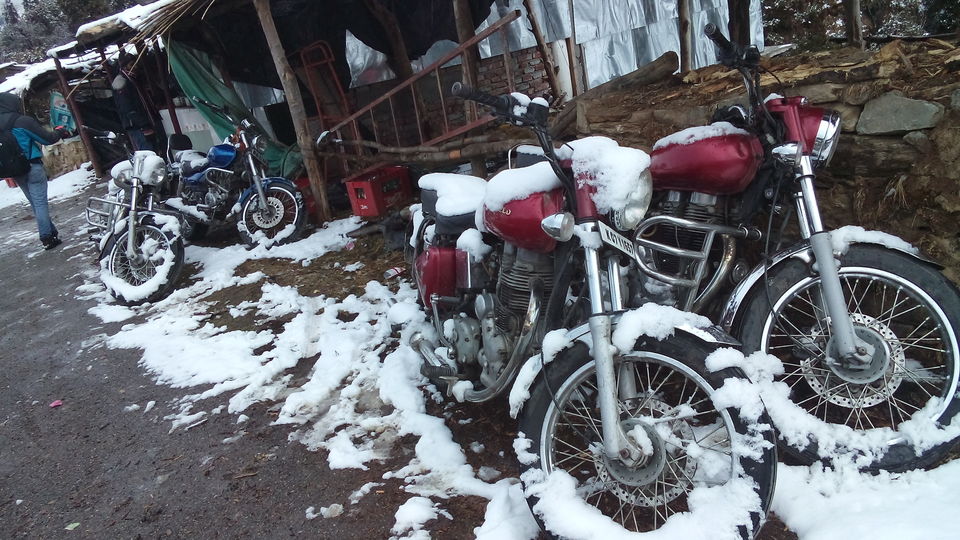 Finally, we departed from Dugalbitta at around 12 in the noon and sped our bikes all the way to Devprayag by almost 6 pm. But, then the unexpected happened. First, the one bike, then the other and soon all, ran out of petrol, all thanks to our miserliness and wrong estimation.
However, that was a different experience to learn from. We pushed our bikes in nights, stole some petrol from the bikes of other people(don't judge us, we were left with no other options and we only took that much which was required) and took the lift from fellow passengers to go to Rishikesh and fetch petrol. All in all, we did anything which was required.
We finally reached Rishikesh by 11 pm. We returned the bikes and took the bus for our college.
That was it. I hope you enjoyed the journey.
Follow me to keep yourself updated on my other budget and adventurous travels.
Are you looking to plan an economic trip? Have a look on my other journeys-