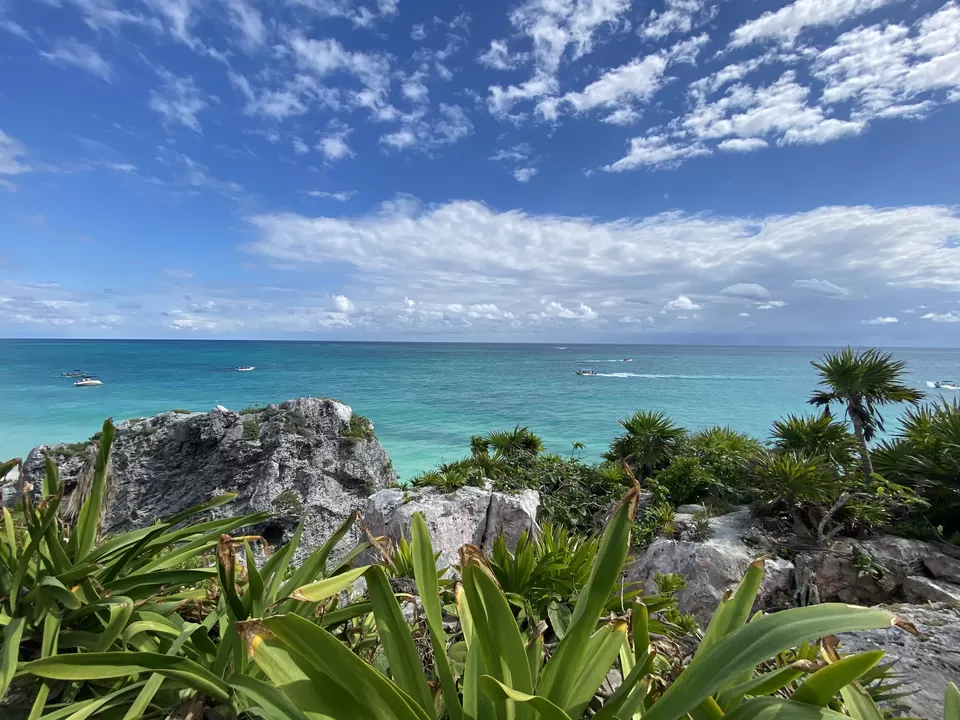 Tulum is one of those places that everyone talks about for beach vacations and many times when we see those pictures of colorful places we have high expectations of the destination we are going to visit. Tulum is not like that. The place exceeds the expectations of its visitors and the vibrant colors are much better when you see it live. Visiting the ruins by the sea, taking a snorkeling tour or just spending the day at the beach and enjoying the scenery are some of the activities you can do without a big budget but with a lot of desire to know this paradisiacal place.
We stayed in airbnb because from the beginning we knew that this was not a flashy trip through the hotel zone of the city because we wanted to get to know more closely the nature of the place and travel alone with a backpack to move quickly between the cities in Quintana Roo (the Caribbean of southern Mexico) and after taking a bus at night we arrived to the center of the city.
The experience we had at the Airbnb was bizarre but it didn't overshadow how much we enjoyed the destination which is definitely on our list of places to visit whenever possible.