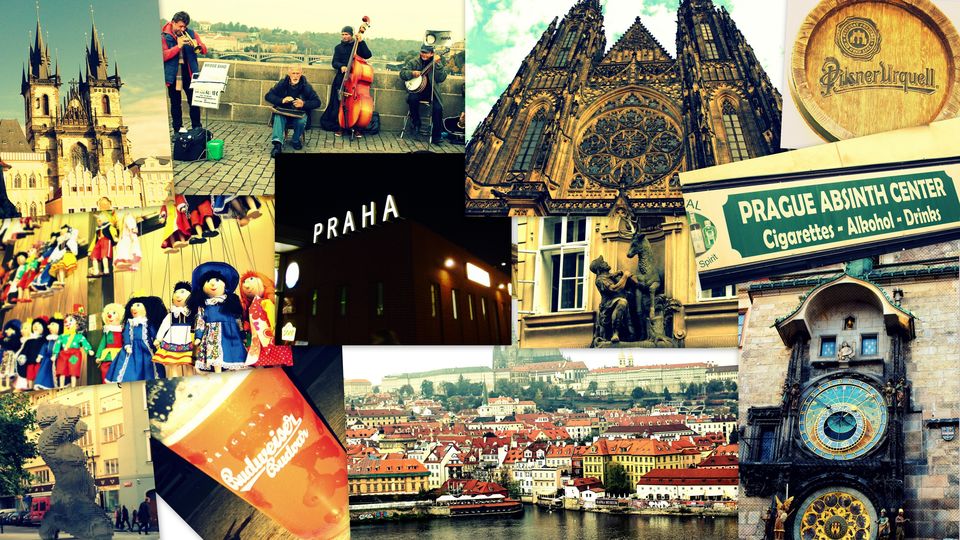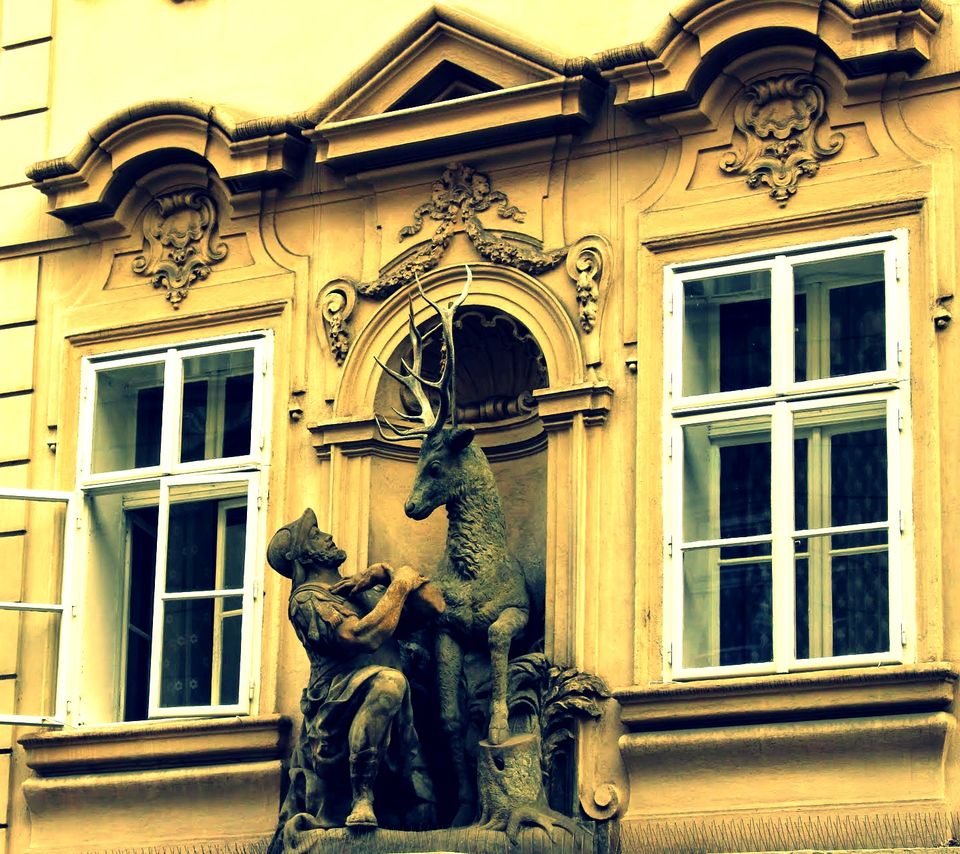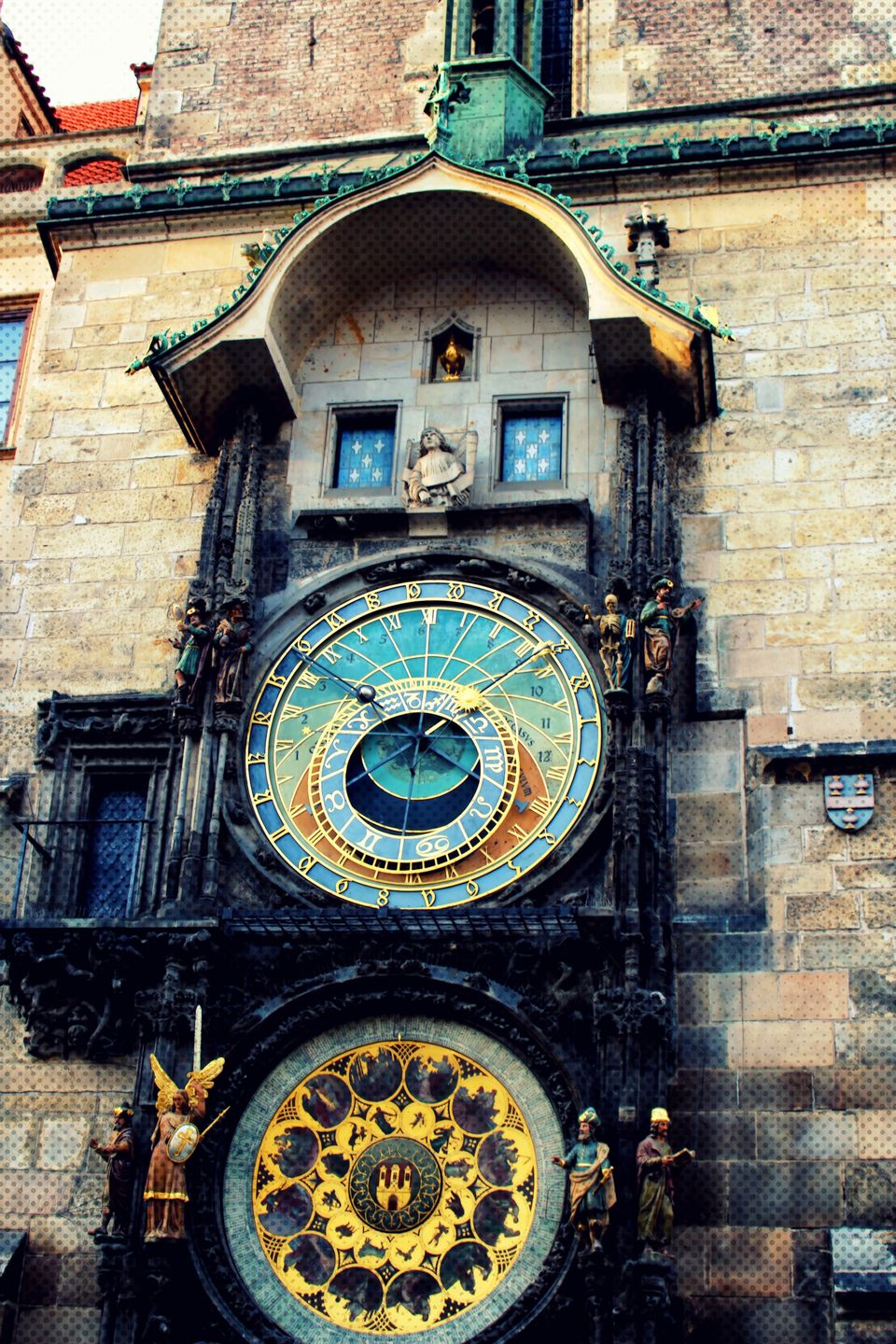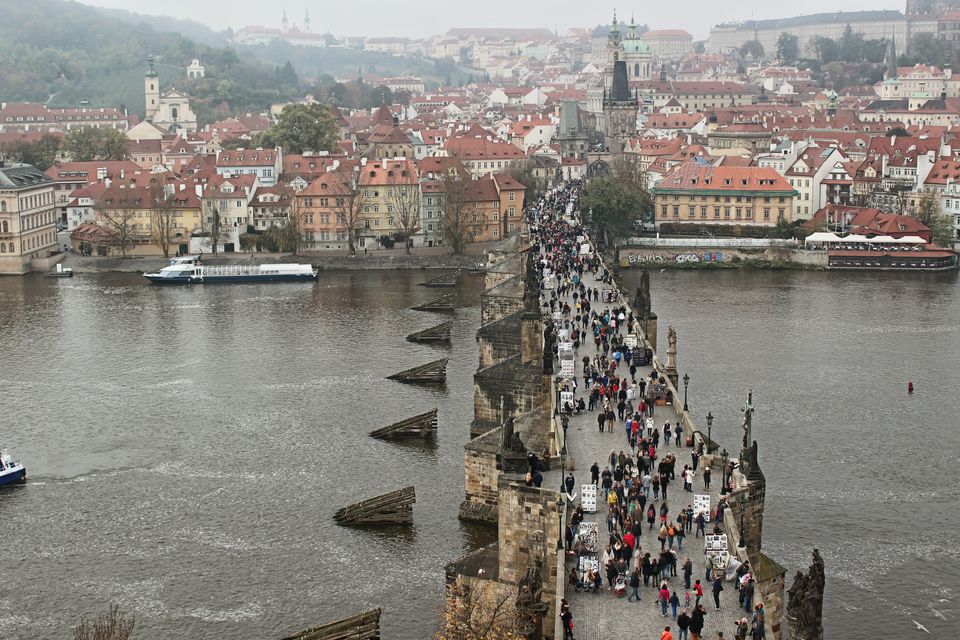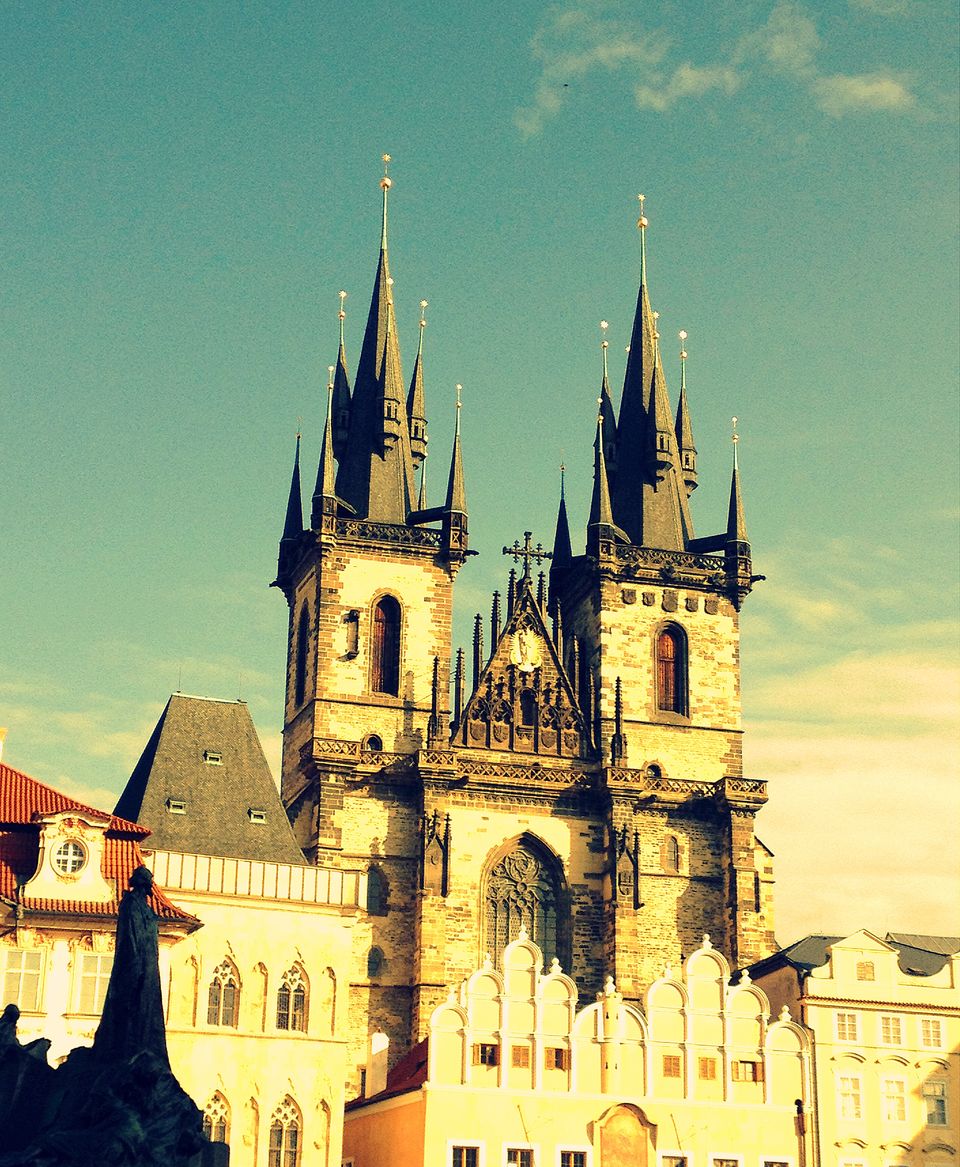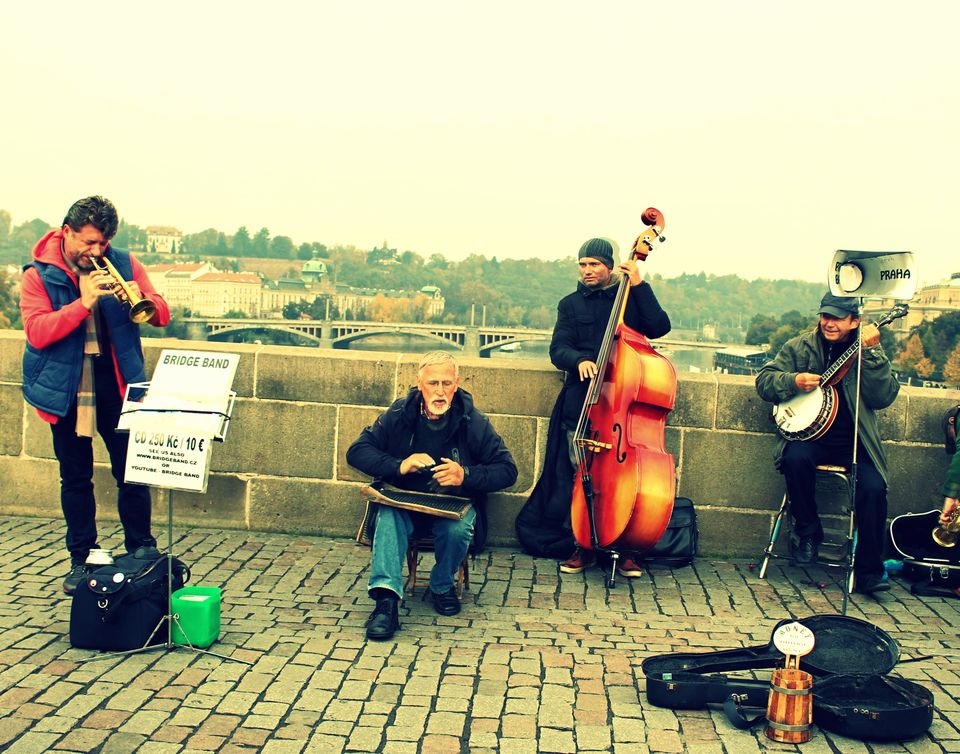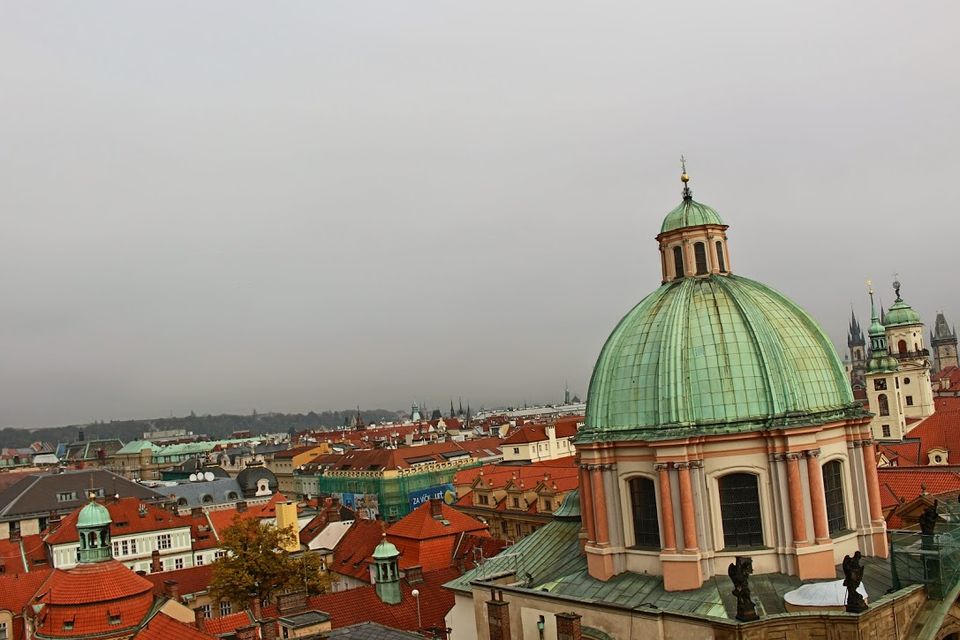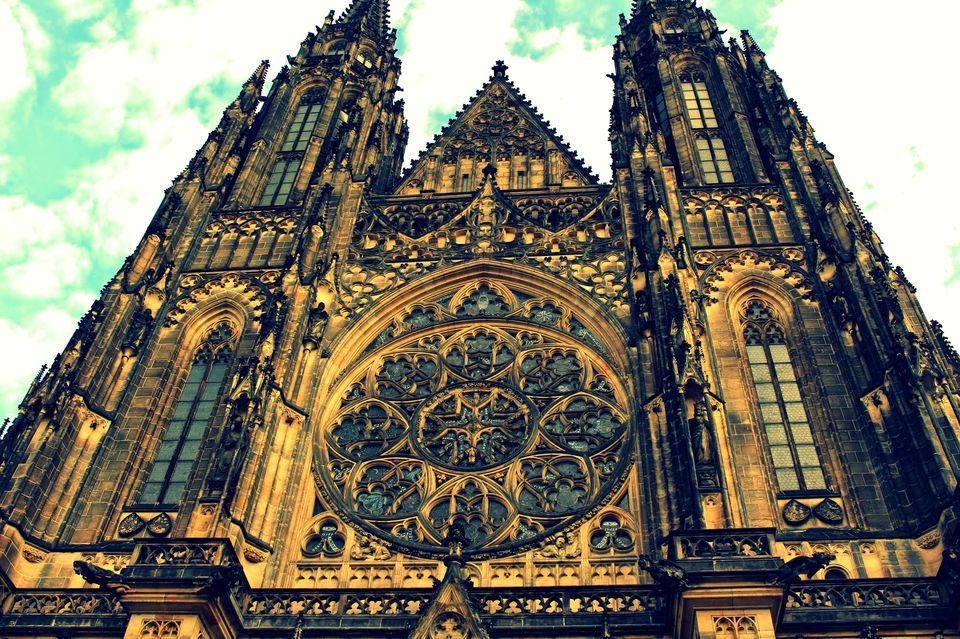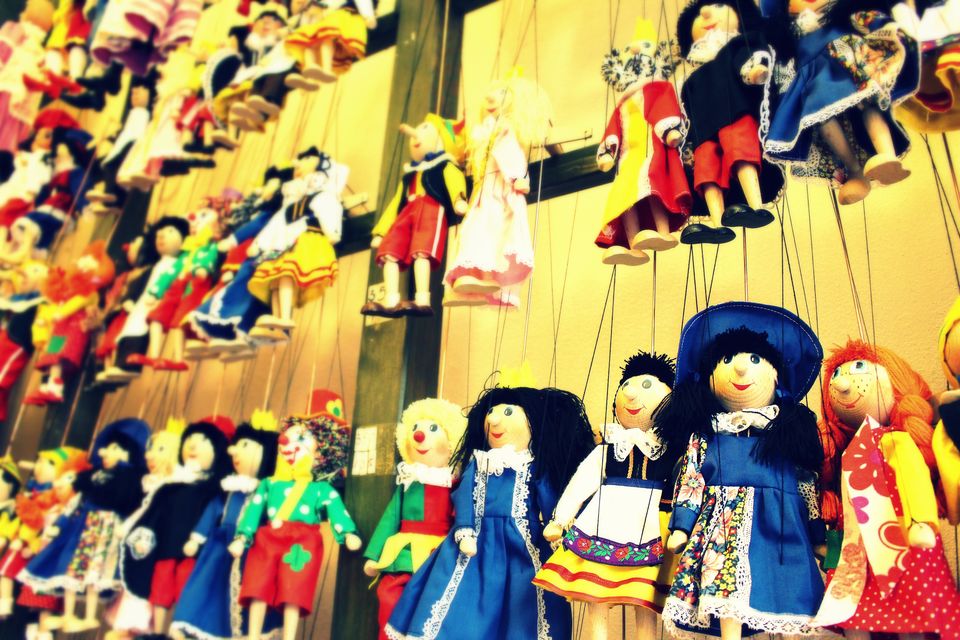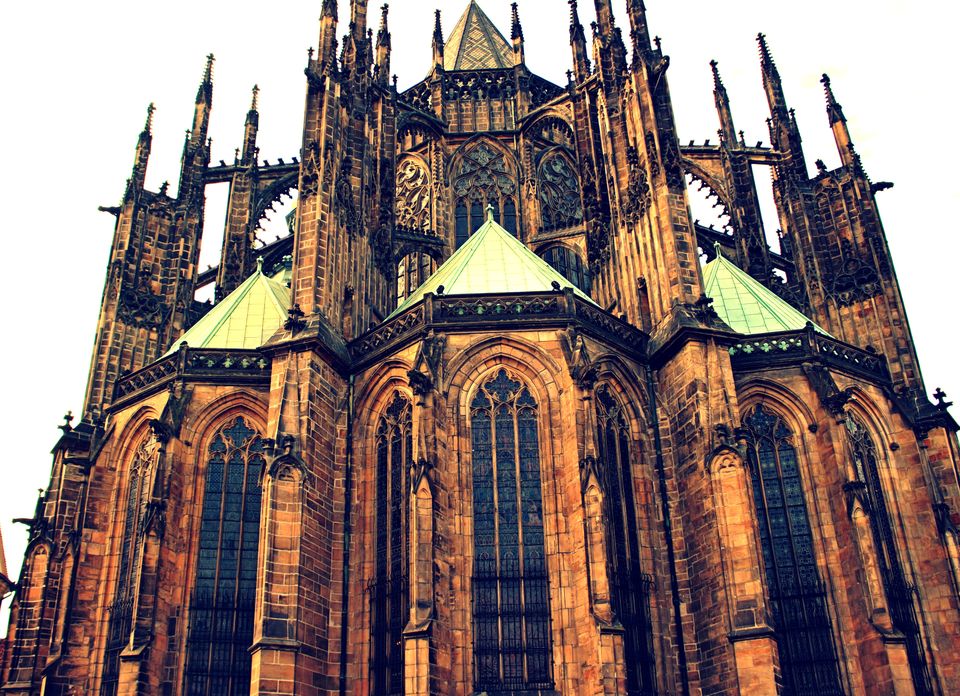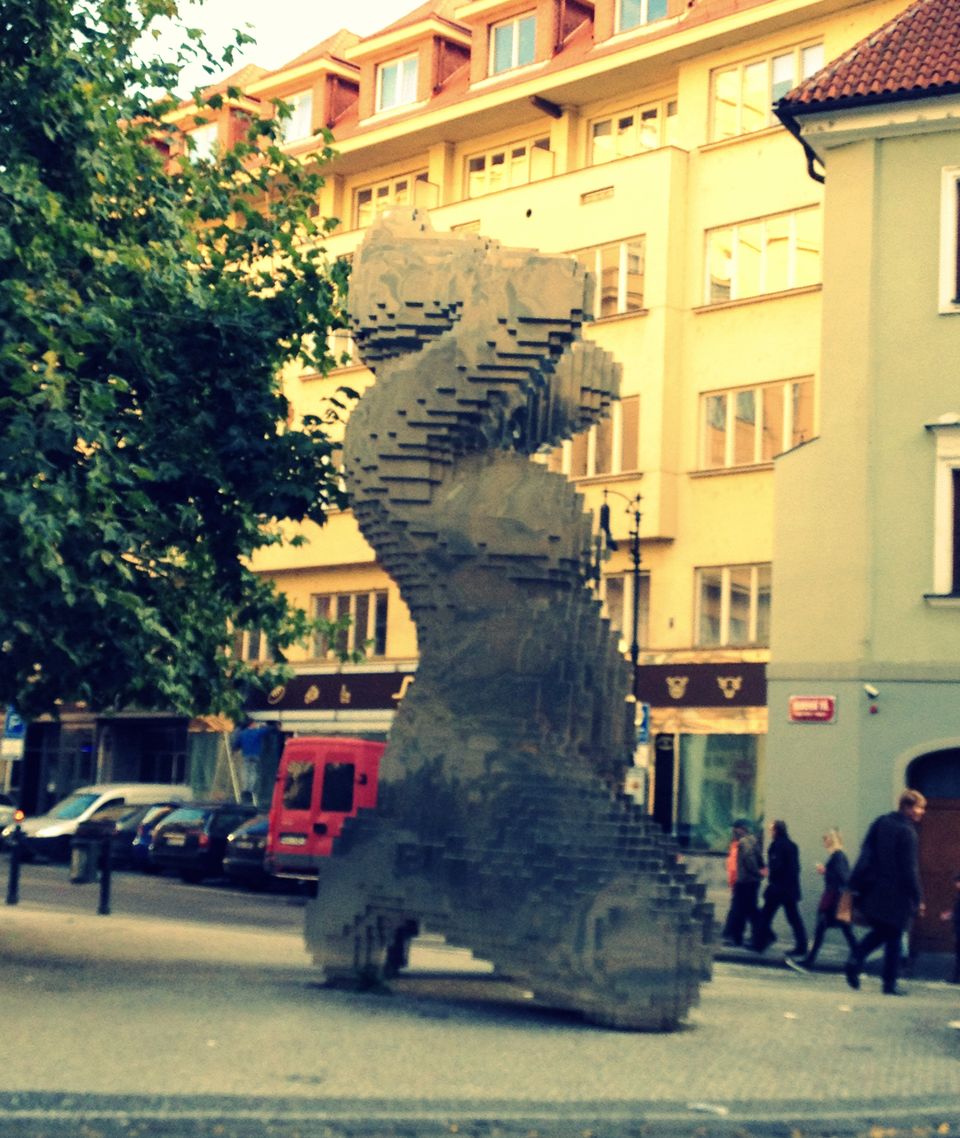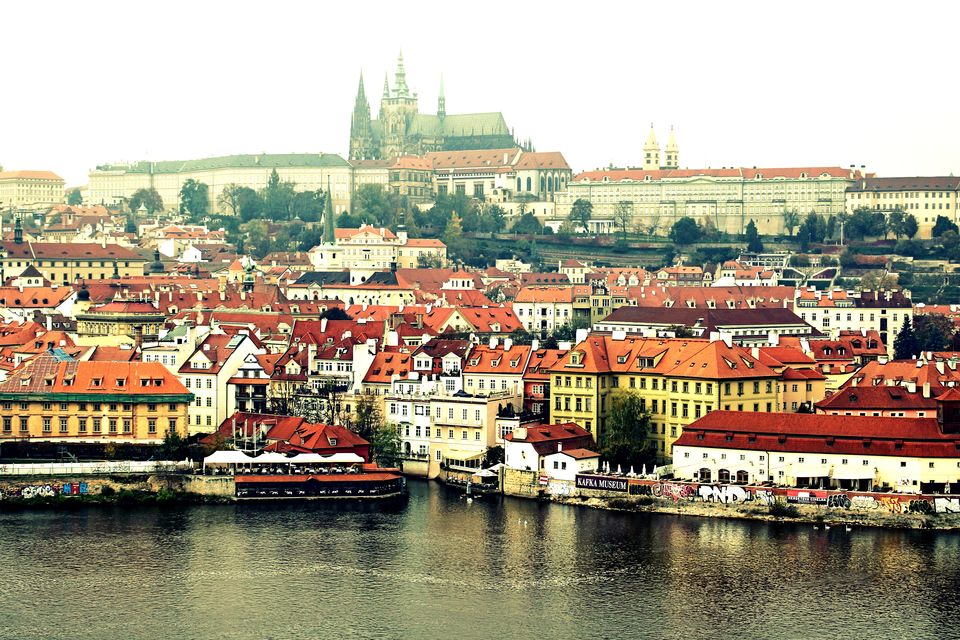 Marvelous European architecture, artists at every nook n corner, land of the original Budweiser!, originator of micro breweries (on which my dear Gurgaon now thrives!), where people drink absinthe the poison like absinthe the holy water!, where you actually crawl to the pubs, and whatever Pinocchio had to do with this place! - madly in love with the most beautiful - Prague.
N finally here comes my tiny little blog on my littlest visit to this beautiful city and a visit that gave me greatest joy  in my last 4 months in Europe! Prague had been on my to-do list since the times of Rockstar! (truly Bollywood I know!) Though  I could just manage a weekend (1.5 days to be precise) in this loving city, I enjoyed every bit of my stay and would certainly recommend a longer stay to anyone who can manage it. But for those who are short on time just like me  I would say 'shortlist' the stuff and be clear on what you intend to achieve in this short time frame. Prague has much to offer to every tourist genre but my blog would suit best to singles and couples.
Day 0: Preparing for the trip to Prague and travel
We two ladies had recently (October 2014) shifted to Frankfurt (from India) and we obviously used Google to check out the best ways to reach Prague from Frankfurt and of course the most economical ones. We used this website (and have been using it almost for our every trip thereafter) www.buslinensuche.de to search various travel options (bus, bahn and bla bla car). We zeroed in on Eurolines Bus which would start from Frankfurt Hauptbahnhof on Friday mid-night and make it to Prague early morning around 6 AM. Price was also apt approx. 50 EUR per person.
We also booked a budget hotel. There are ample websites out there if you search by 'bed and breakfast' hotels for any city of Europe. Most of the websites offer similar prices. You may also go in for www.airbnb.com which offers some nice, apparently comfortable  stays. We found most of the places were quite far off from central places we would end up visiting in the city so dropped it.
We instead used www.booking.com in this trip which offered us a great price for a twin room with Shared bathroom at Hotel Jana.
Day 1: Morning - Land in Prague
The bus dropped us at main station, the first we thing we do in every city is buy a day ticket for public transport. For those new to Europe, same ticket would apply across modes of transport! (yippie!). We navigated our way to the hotel using Google maps. Took some rest, got ready, had breakfast and off to our first destination.
Our agenda is clear - we avoid all sorts of museum, we love castles and hiking up to the castle is always a better idea for us. So we walked up to the castle, picture below - the architecture is truly amazing. Not just the castle which in itself was the most beautiful part of the walk, but one would see numerous other pieces of architecture from smallest of restaurant buildings to fountains, cathedrals, museums and so on. The other side of the castle is actually the cathedral - St. Vitus Cathedral. It is also the stage for many concerts. You may check our concert schedules in pamphlets available at hotel reception desk or tourist information centers or right outside the castle and make some time to enjoy the music. The castle and the cathedral - both are Gothic masterpieces. (Check the Pic)
Day 1: Afternoon - Enjoy the sun
We had read read and read so much over the internet, in blogs, in various articles about Prague about the famous astronomical clock. The show at the strike of every hour is worth one's time and visit. We also covered Church of Our Lady (Check Pic), its quite close to Astronomical Clock. We were there in the fall season and if you too happen to be in this place on a sunny day you can spend whole day around these places.
There are so many stalls serving local food and beer, flood of restaurants and ice cream parlors and cafes. Each one of them has its own specialty. Best is sit out in the open while having lunch which is what we did and enjoy the crowd of performing artists, the scenery, marvel at the architecture around you and cherish the clock shows hour after hour with glass after glass of Pilsner and Budweiser.
We also visited numerous souvenir shops and local products and unique theme pubs/restaurants around this area. An afternoon worth remembering for a lifetime!
Day 1: Evening - Party hard
We booked a Pub Crawl tour in the afternoon from near the Statue of Pregnant Lady. You can get information about various Pub Crawl groups at all tourist information centers or right at the reception of your hotel. We took some rest in the evening and gathered for the Pub Crawl at 9 PM near Charles Bridge. We actually did a long walk along the river before we ended up at the gathering point enjoying the night-lit views of the castle and Charles Bridge. Pub Crawl was amazing - you are taken as a group to four different sized and themed pubs of Prague - and you get a free shot at the entry of each one of them which is absolutely 'mandatory' to take in and then you have all the time in the world to sit and sip drink after drink or dance through the night. The crawl ends at Karlovy Lazne which was a five floor huggggge pub with different genres of music playing at each floor. It took us an hour just to explore the whole place. The pub crawl group's fee was quite nominal at 25 Euro considering the fun offered the whole night. It is a must do for everyone who visits Prague.
Day 2: Afternoon - Old Town Square
Morning started lazily and it was almost noon by the time we reached Old Town Square. We walked quite some time in this area and Charles Bridge. River, bridge, music, views from river, statues and buildings around the square, people - we simply lost track of time in the beauty of everything. You can also pay some money to learn the history of this area and climb up and enjoy the views from the top of watch tower at Charles Bridge. But it is a time consuming activity because the top of the tower has space to accommodate only limited number of people and you might have to wait in long queues. We had time and for us it was worth the time!  (Check out the pics clicked from the top of watch tower at Charles Bridge)
Day 2: Evening - Leave for Frankfurt
We had the Eurolines bus back to Frankfurt at 5pm from Prague main station. I must say we were tired but we left with loads of cherish able memories of this place.
Some tips for the budget traveler to Prague:
You can always search for and opt for numerous hostels. For travelers like us who would rather want cheaper rooms but private rooms too, you can still search for hostels - they have options of twin private room with shared bathroom. My experience has been mostly they are neat, clean, tidy, serve decent free breakfast, could be little far from central tourist places, but fit the pocket just right.
2 days in Prague are just sufficient. 3 could be better and give you option to roam around more leisurely. We had almost 2 days and we did not feel time crunch at all because we had a very clear agenda of places we would like to cover. There are so many cities to see in Europe and most of them offer similar stuff, so just be sure to cover what's unique to that place first - that's always our agenda. And know that its impossible to cover everything that the city might have to offer!
Prague or any other city, we learnt its best to browse the European cities on foot/tram rather than on a sightseeing bus. The moment you land in a city, buy the public transport daily or weekend ticket. You get to see more of local city and people and food than you would from the top of a bus!
I generally felt that Czech population was not friendly to the non-Czech speaking population. I found rather fellow American tourists much more helpful. The take away is always keep your cell charged because you might just need to 'Google' anything anytime. :)
Always have Google Maps handy! Information about all routes and all public transportation is right there in your hand!