Thar Desert of Jaisalmer is the greatest attraction of Jaisalmer and thus turn it into a fairytale city with several majestic & luxurious Havelis. The amazing city makes you obliged for allowing you to witness the natural wonders at close quarters. A trip to Jaisalmer with enjoying camping can be a thrilling experience for all and one can't ignore the charm of being part of it. A Jaisalmer visit can take you back to the golden era of this royal state. The experience of visiting the destination becomes more beautiful when you choose to stay out in the desert in a tent or desert camp.
Jaisalmer is a spectacle of nature & man-made wonders in itself. Ranging from superb architectures to sidewalks is beautifully colored in yellow-golden. The popular Golden City will take you to its desert through camel rides. As soon as you climb on those colorful camels, you will feel the smile on your face and realize that nothing in the world can be better than this experience...
I had booked a tent in OM Desert Resort... Which is located in Sam dunes.It was amazing experience with their way of hospitality that remind me of "Padharo Maro Desh" kesaria Balaam... After that I had checked into resort and a beautiful Swiss tent was alloted to me..
After that traditional cultural songs and dance program has been arranged for the guests.. During the program guests were served with masala papad n salad with cold drinks..
After live program has been over.. I got an opportunity to interact with other guests and performers of that beautiful evening.. I enjoyed a lot..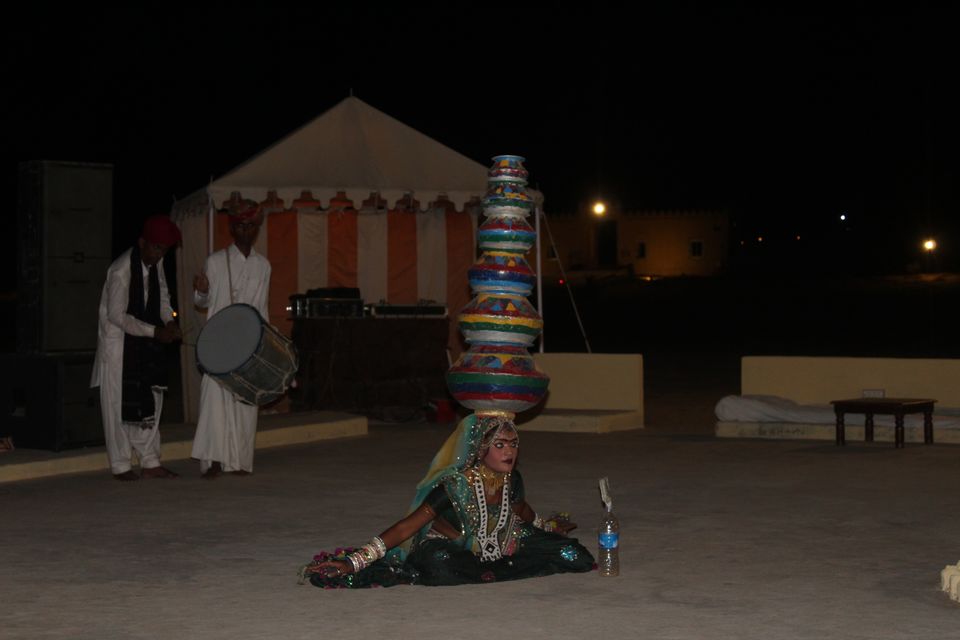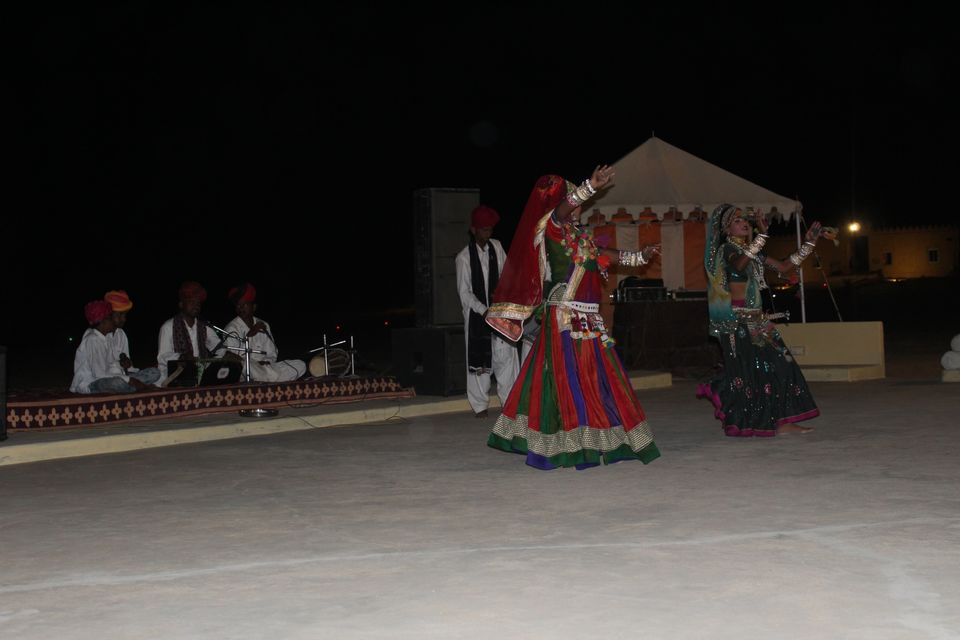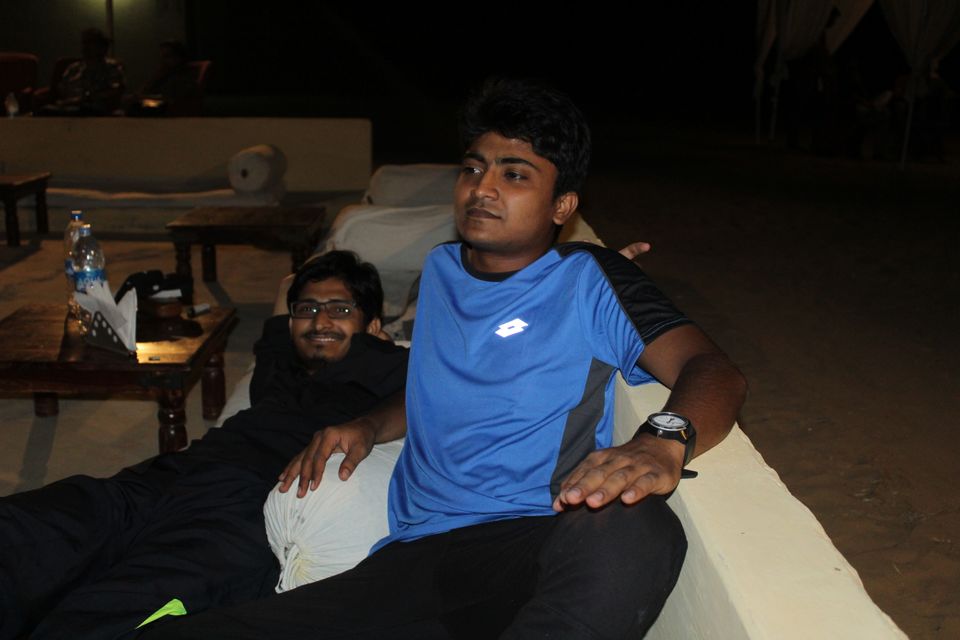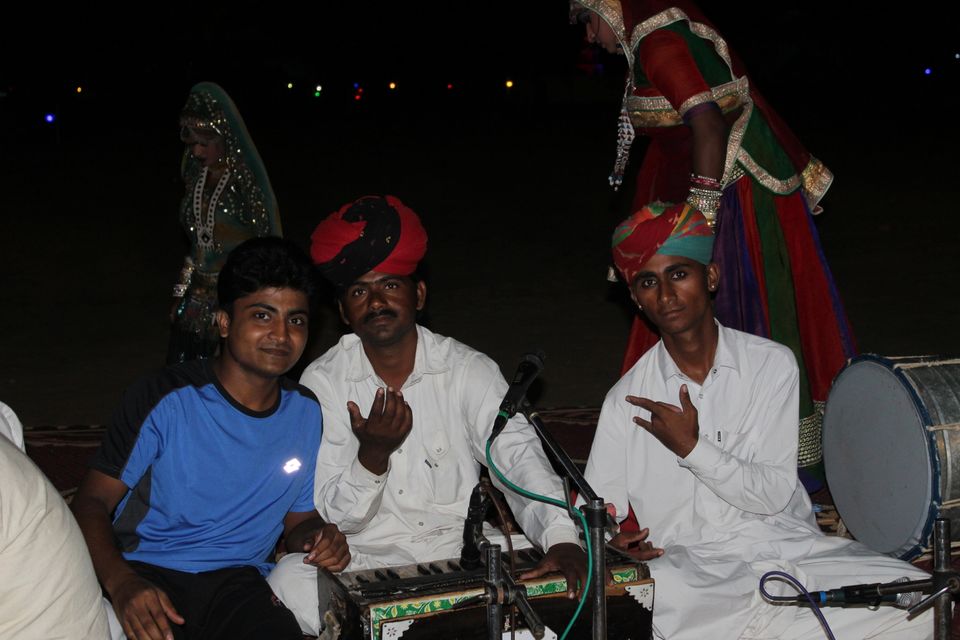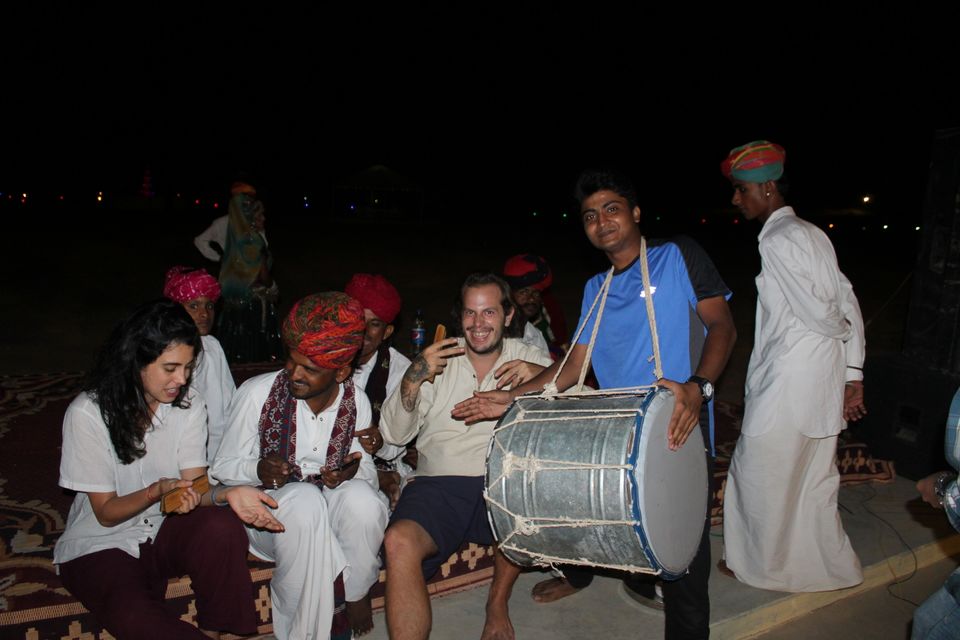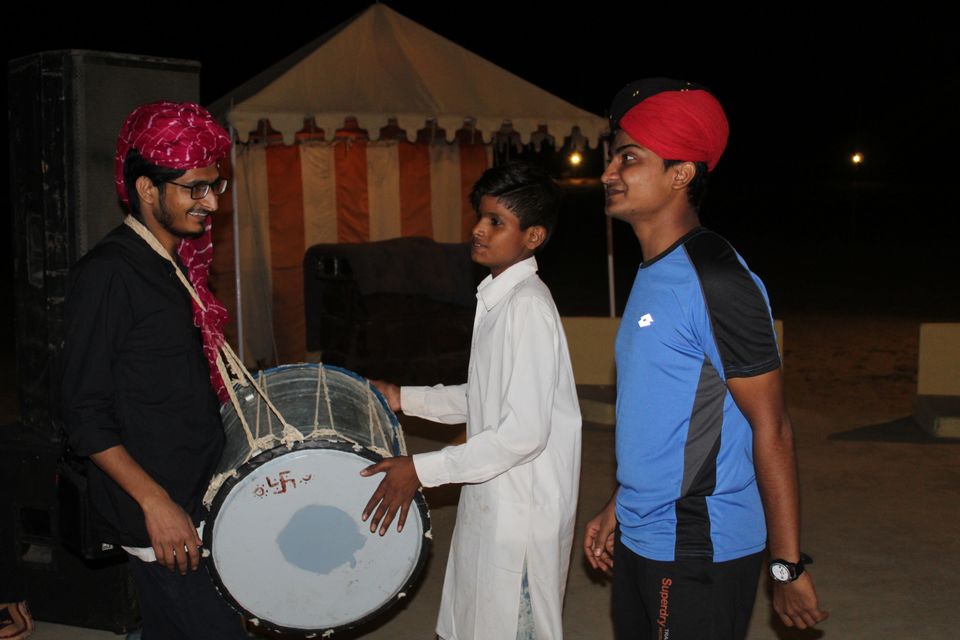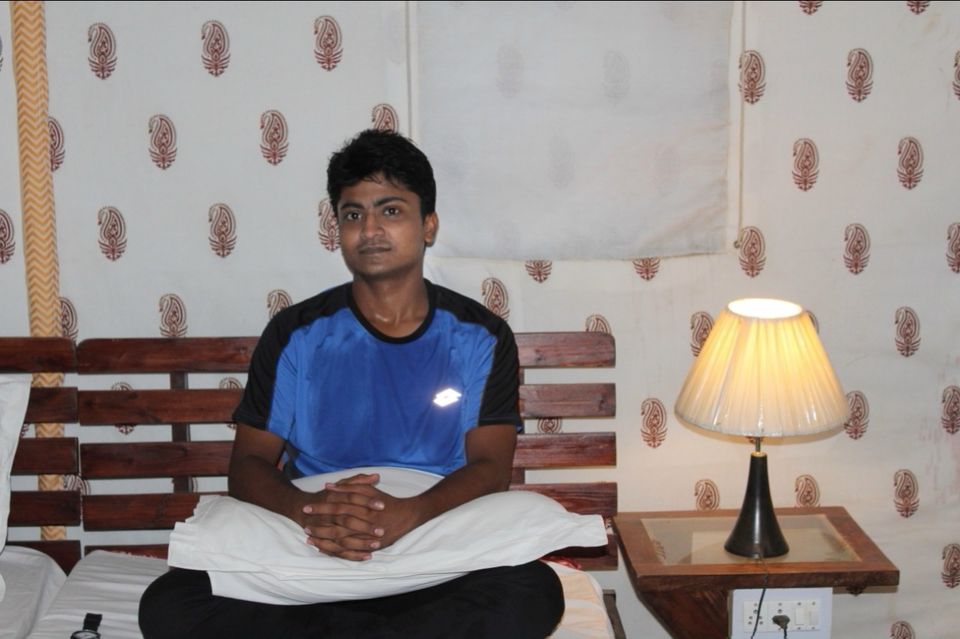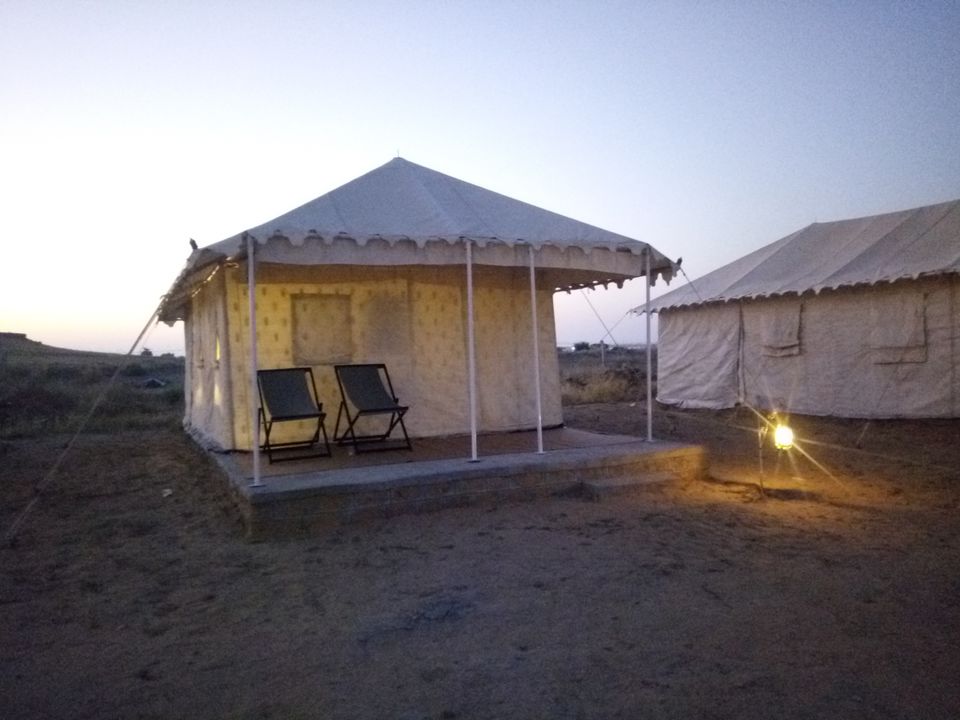 Mid night DJ along with Born fire.. 👌👌
Then we have served with dinner...