Statutory warning: I am not responsible for any weight gain that may arise from following this food trail *wink*
Amritsar is a quintessential potpourri of colours and emotions, in food, culture and landmarks alike! While there are several things to do when you explore in new city, I plan my travel itineraries around food. And if there's time between meals, I try to squeeze in the sights.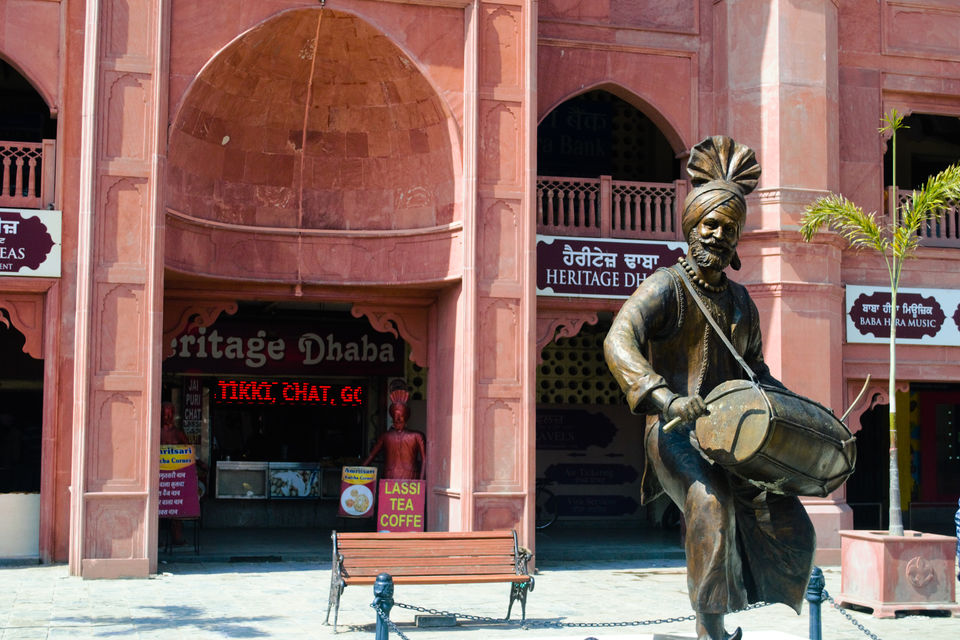 Of course, 3 days aren't enough to eat everything (sigh), but I planned (and followed) this amazing itinerary which revolves around some amazingly delectable food and while also taking your through important highlights of Amritsar.
Day 1
All India Famous Amritsari Kulcha
Start your day off with the famous Amritsari Kulcha at the All India Famous Amritsari Kulcha as we did. It is a small establishment but hard to miss. While it is quite popular as a takeaway option, one can hardly beat sitting down and sampling their piping-hot kulchas. They have ample varieties served with chole and chutneys that will make up for the not so great ambience. Trust me though, every bite just makes it better.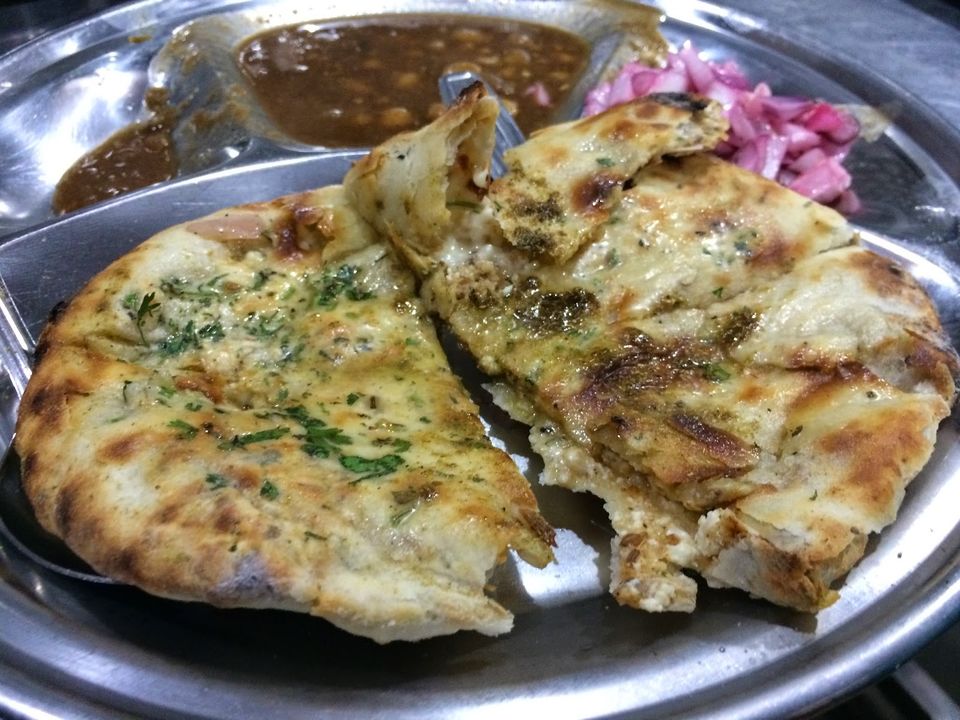 Recommended dish: Amritsari kulcha served with chole and the aloo-pyaaz kulcha if you are up for more.
Maharaja Ranjit Singh Museum & Panorama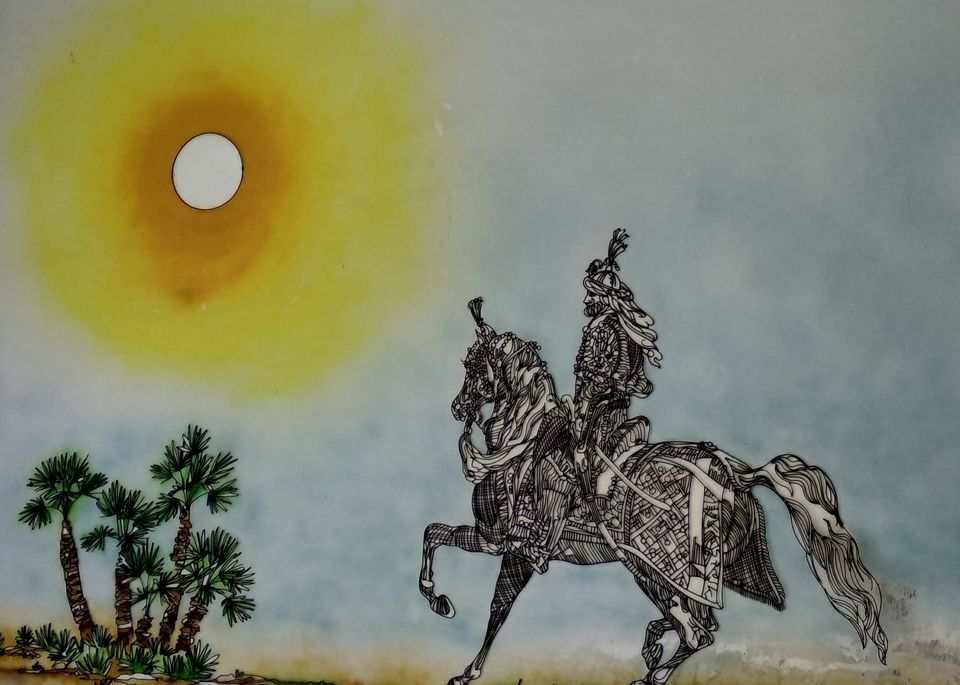 A 15 minute walk will take you to the Maharaja Ranjit Singh Museum & Maharaja Ranjit Singh Panorama. Filled with exquisite paintings, artefacts, armours & weaponry, and detailed depictions of episodes in his life, it is worth the visit. For the history buffs, you can easily enjoy the museum (formerly a palace) and its surrounding gardens for a couple of hours.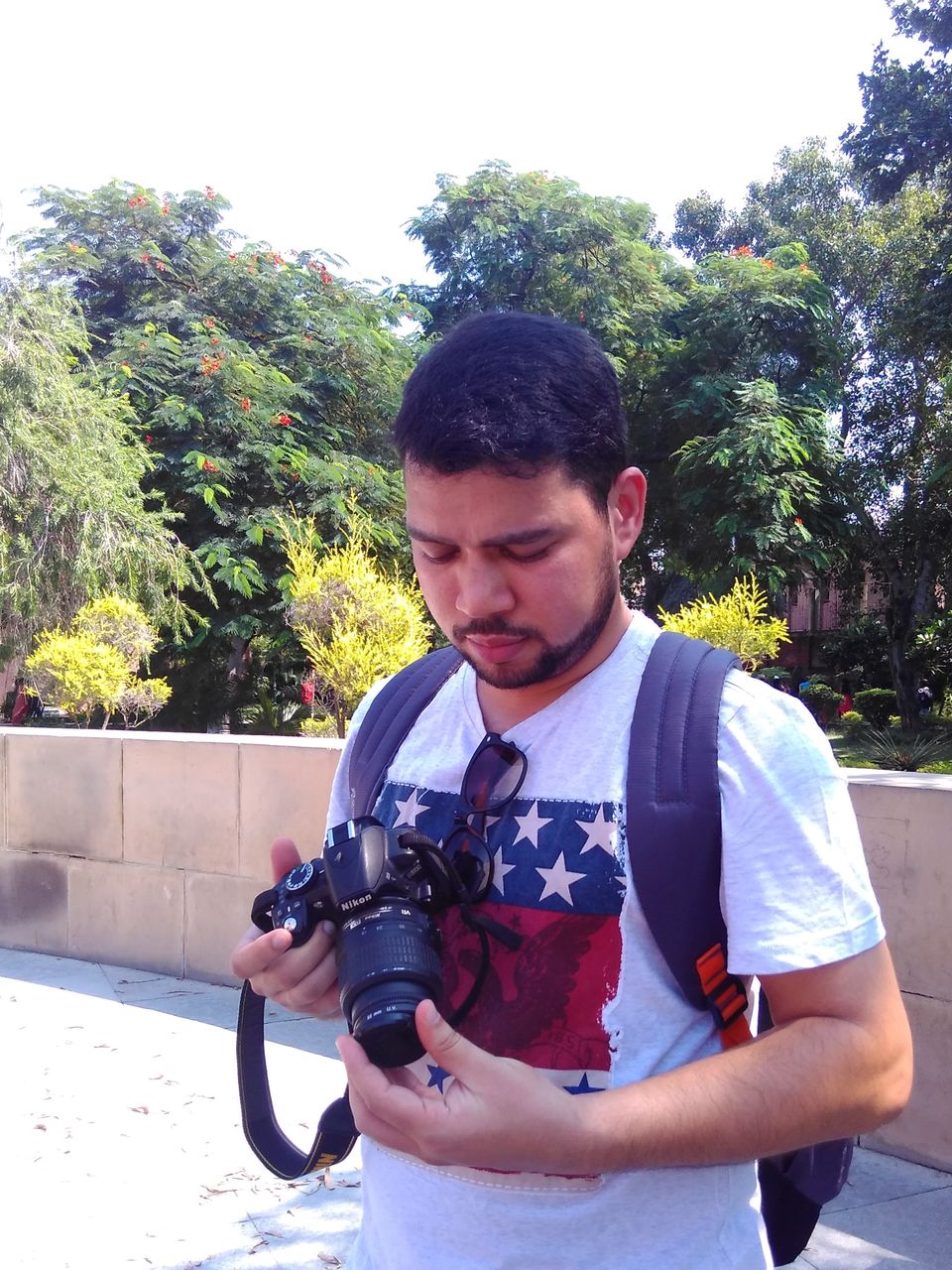 Another 10 minute walk takes you to Beera Chicken House, a pocket-friendly paradise for chicken lovers. Their signature dish is the roasted chicken and I daresay, it is the best damn roasted chicken I have ever tasted. Their fried fish is way better than the Amritsari fish tikka (in case you were wondering). The menu is quite limited but you can stick with the chicken tikka gravy with butter naan.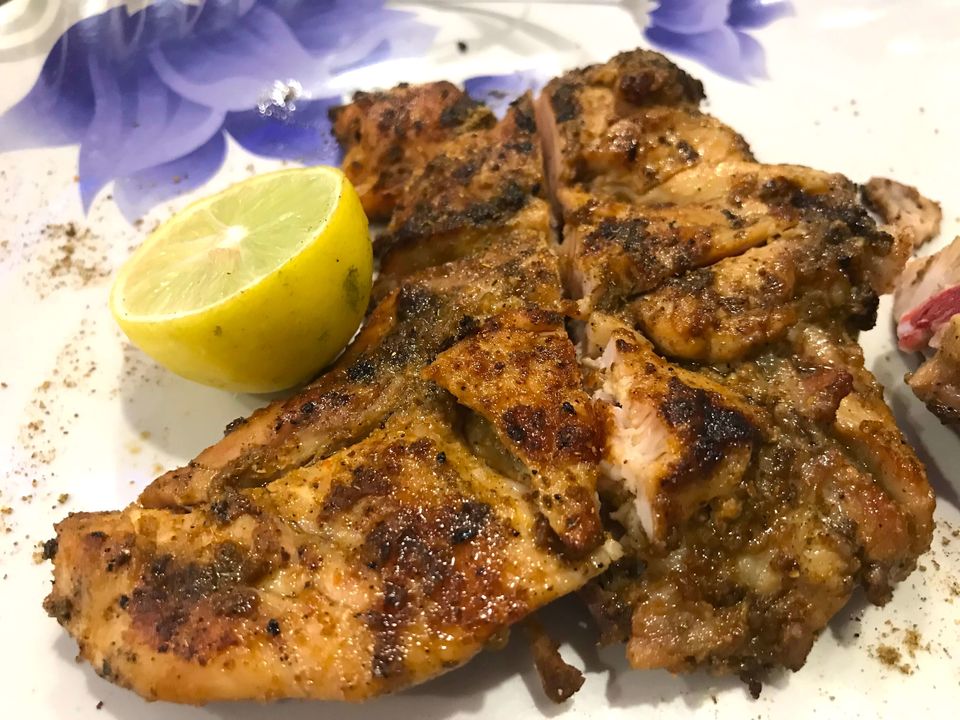 Recommended dish: Roasted chicken (a given). If you are travelling with enough people, add a fish fry to the order. Advise to go with naan+gravy over Biryani
Harminder Sahib Complex
I need not wax eloquent about the experience one has when they visit the Golden temple, there simply aren't words enough. You can spend your late afternoon well into the evening in the complex at the Akal Takht Sahib, the Central Sikh museum and explore the rest of the complex.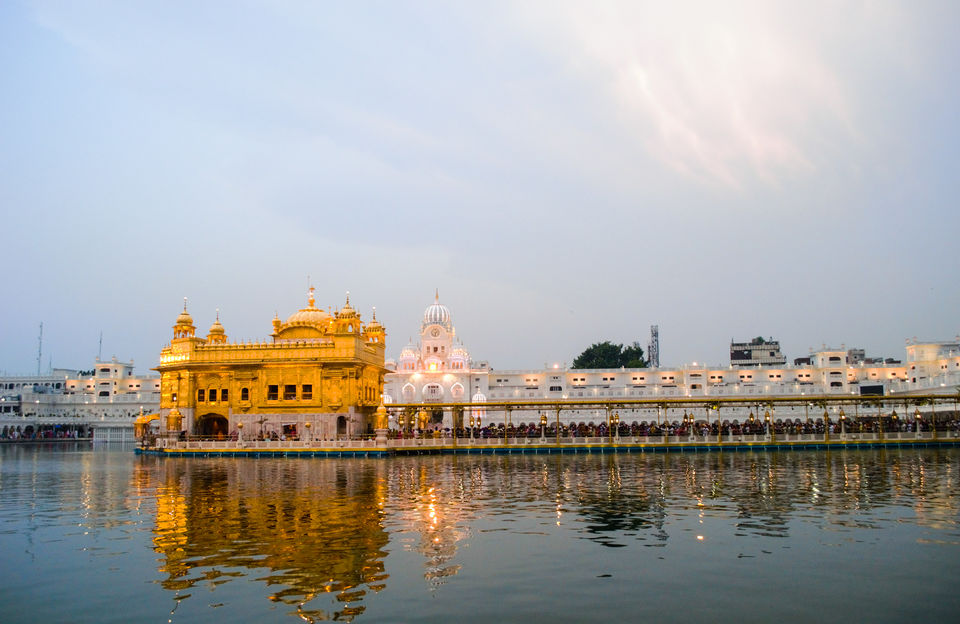 Langar
One must partake in the delicious food served in the Langar, a community run, free-for-all kitchen where every day, tens of thousands eat together sitting down on the floor, as equals. They serve roti, rice, daal, vegetable and kheer which, in that communal atmosphere, taste better than most elegant meals you've had.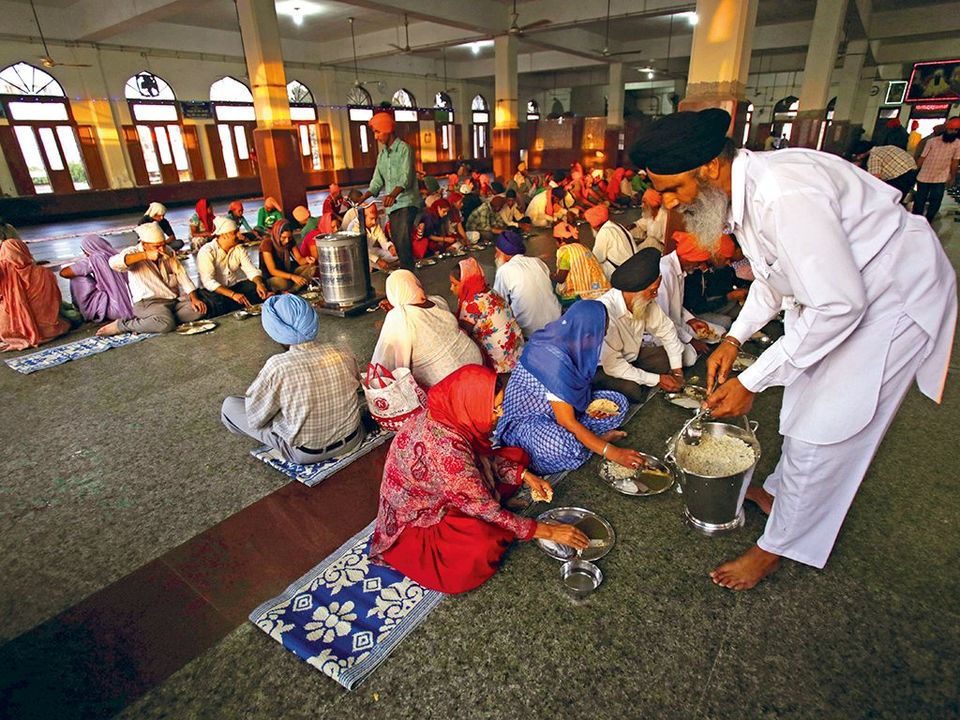 Khubi Ram Sweets & Namkeen
A small sweet shop with an attached sitting area, Khubi Ram's delivers an amazing serving of Chole puri. Located in Town Hall, near Harminder Sahib, it is thronged by locals who visit for its simple breakfast and a gigantic glass of thick lassi.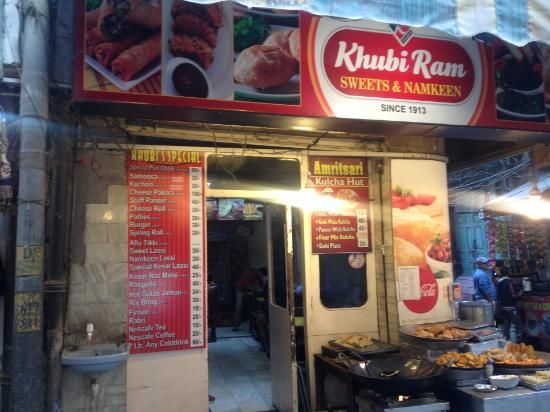 Recommended dish: Chole Puri with a glass of sweet lassi
Gurudas Ram Jalebiwala
Would you believe a 30 sq. ft. corner shop selling jalebis and gulab jamuns would feature in any food trail list? Well, it does in this one. Right around the corner from Khubi Ram's, but smaller, this jalebi shop is big on taste.
Recommended dish: Jalebis AND gulab jamuns – before the current batch gets sold out. And believe me, they do.
Gobindgarh fort
A short cab ride will take you to the historic fort in the heart of Amritsar. Gobindgarh fort is a vast repository of the history and culture of Punjab, including the coin museum, museum of warfare and several collections of armoury. There are several Punjabi styled cuisines available here, but save your appetite for what comes next.
Makhan Fish and Chicken Corner
If walking around the fort hasn't whetted your appetite much, the mouth-watering menu certainly will. You just cannot go wrong with the classics here.
Recommended dish: Order in the Sangra fish tikka and the Achari chicken tikka and you will not be disappointed.
Hall Bazaar
Now full (I am assuming), you can explore the huge marketplace at and around Hall Bazaar. It is a popular and bustling marketplace for locals and tourists alike. You can hunt for bargains or check out their vast wholesale markets. A complete shopper's delight, it is a great place to shop around for fabrics, artisan jewellery and other handiworks.
Bharawan da Dhaba
Bang opposite the Partition Museum is this gem of a place. While you get all kinds of vegetarian fare, parathas are the dish you go here for. They have a plethora of options to choose from including paratha thalis, aloo kulchas and choles. I would highly recommend that you order the Paneer tikka too. They are simply delicious and portions are filling.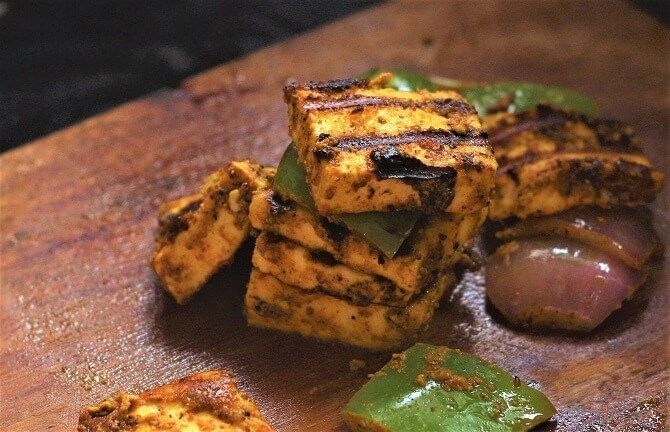 Recommended dish: Pyaaz paratha and Paneer tikka
Day 3
Ahuja Sweets
Okay. This one is a seemingly odd place for a breakfast, but where's the fun doing what everyone else is doing. We had their Aloo chaat and Chole bhature for starters and a whole assortment of chaat dishes amongst ourselves topping it off with their special Kesar Lassi.
Recommended dish: Chole bhature and aloo tikkis/dahi bhale. Kesar lassi is a given, obviously.
Partition Museum & Jallianwala Baug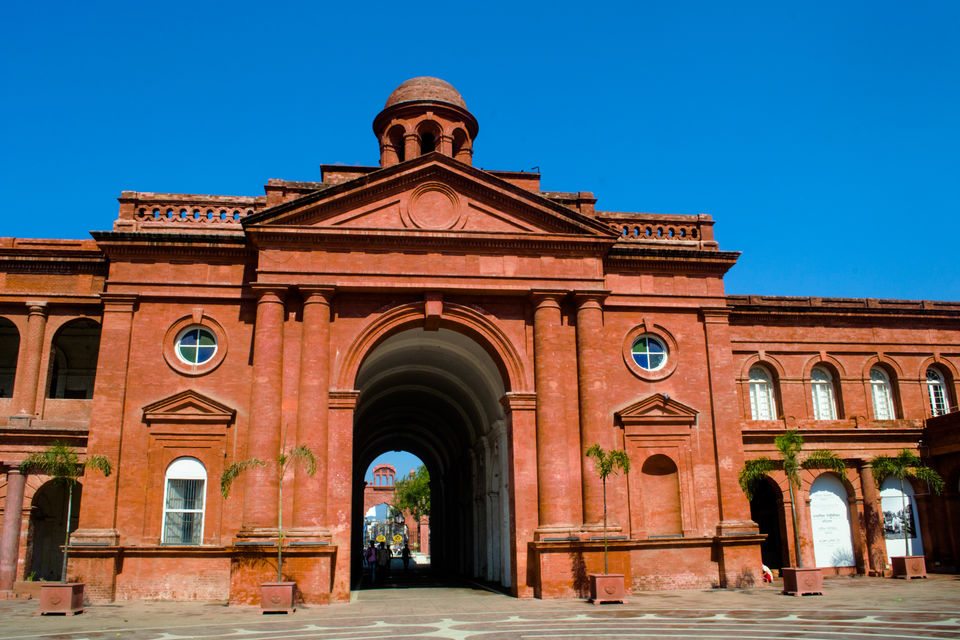 While both places are located on the town hall road, in the vicinity of the Golden temple complex, the recently inaugurated (2017) Partition Museum chronicles the history of the post-partition riots with documents, letters, voice-overs and interviews of those affected in the Partition. Jallianwala Baug is a national memorial garden that memorialises those who were slain in the massacre.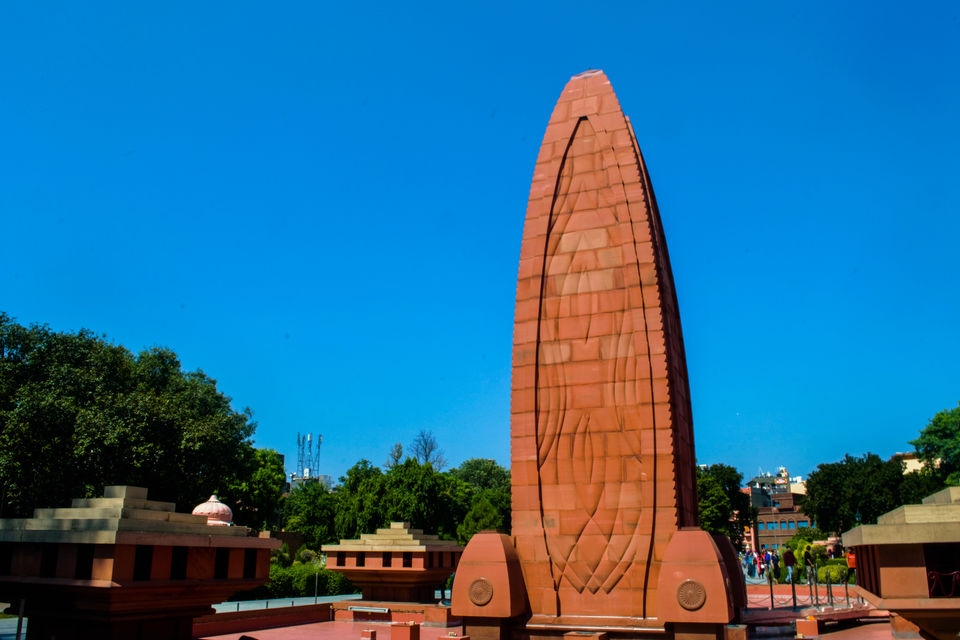 Kesar da Dhaba
This dhaba needs no introduction, really. A favourite with many celebrities, politicians and foodies alike, their traditional dal makahni is to die for.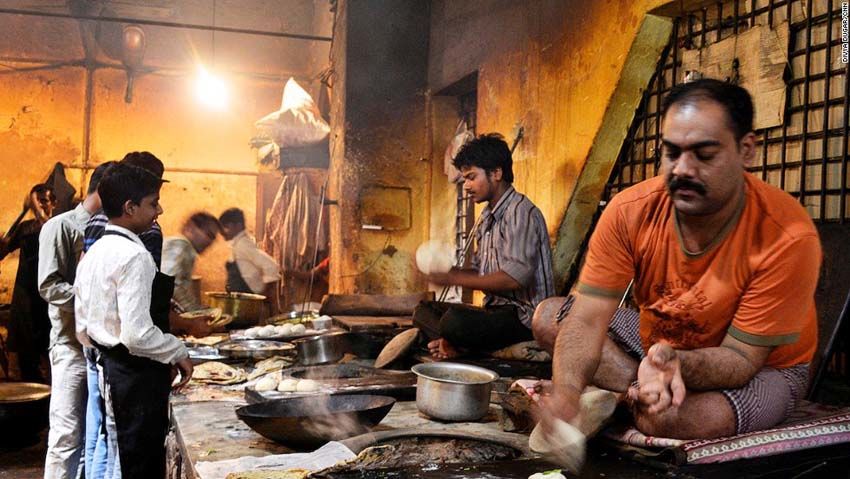 Recommended dish: Aloo parantha thali (I am partial to aloo but others are equally good), Phirni for dessert
Wagah-Attari border ceremony
The lowering of the flags ceremony is certainly a bucket list item for many. Conducted before sunset, this ceremony attracts millions of visitors from both sides of the border. It is some 30 km from the city and it takes about an hour to reach there. Make sure you reach early (really early) to get good seats to watch the ceremony.
Once you're back in the city, you can further explore the markets and sample delicious local fare at the innumerous dhabas and restaurant that make Amritsar the foodie heaven that it is. Of course, if you do find anything a place that can make a stomach go growl, please let me know.
P.S - For those who prefer couldn't find it on your own, here's a day-wise map itinerary for you :)