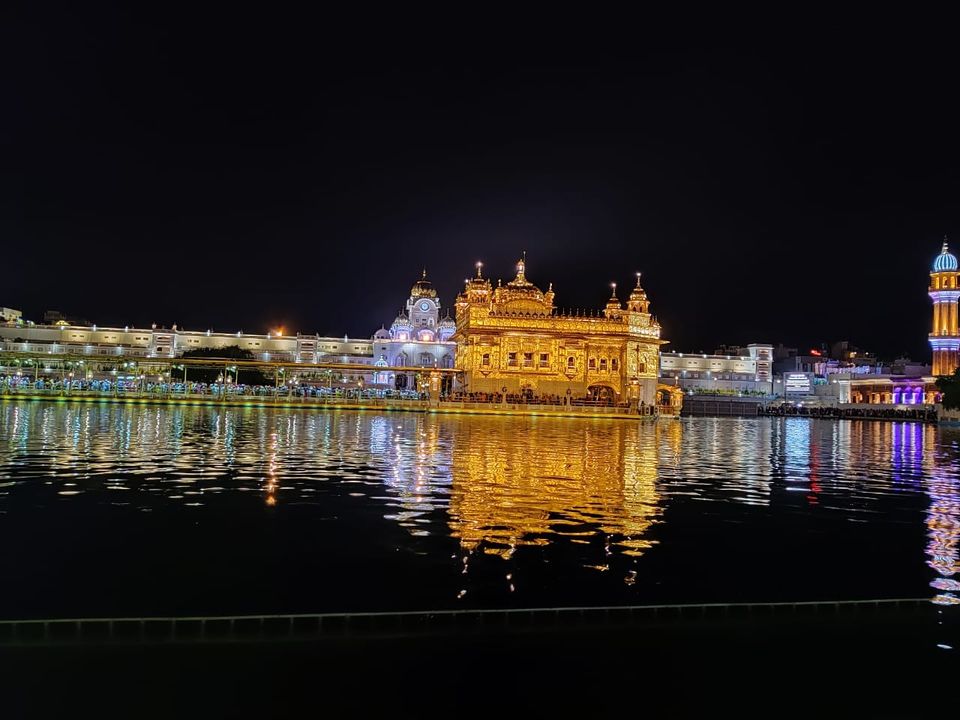 Amritsar is a paradise for foodies. If you're a vegetarian, you'd have an amazing time with the fingerlickicious food, the city has to offer. These are the must visit places to titillate your taste buds:
1. Kanha Sweets: This is the perfect place to start your day. The place offers poori-chhole along with a khatti-meethi aloo sabzi. You can also take gur ka halwa and finish the meal off with a glass of buttery lassi. This is a totally recommended breakfast destination. A meal of four costed Rs 500.
2. Ram Lubhaya Aam Papad: Just opposite Kanha Sweets, you'd find Ram Lubhaya Aam Papad wala, sitting under a tree. Here, for Rs 40, you'll get an aam papad chaat, with the magic masala and lime juice. Fortunately, this place couriers all over the country.
3. Giani Tea Stall: If you're a tea lover and crave good tea, this is the place to go. Actually, not all dhabas in Amritsar offer chai. So this shop will take care of your chai cravings and is very strategically located. The tea here is Rs 30 per cup.
4. Kesar Da dhaba: There would hardly be anyone who wouldn't have heard of this place. This is located inside a narrow alley from Katra jaimal Singh market. I'd suggest take a rickshaw. You should definitely eat the Dal Makhani which is an overnight preparation and definitely profess the amount of time and effort that goes into it. Apart from it, I loved missi roti, lachcha Parantha, chhole and kadhi. People also say that Palak Paneer is not to be skipped. Also, you must have Kesar phirni. A meal of four, costed around 750.
5. Brother's dhaba: Just opposite the Partition Museum, you'd find this restaurant looking dhaba. One of the best places at Amritsar. The amritsari kulcha I had there was love. Apart from that, dal, chhole, kadhi, bharta, you name it and it was awesome. A meal of four, costed RS 850.
6. Kulcha land: When in Amritsar, one thing which you must have is the quintessential Kulcha. We had our breakfast here on day 2. They usually serve it with chhole and a salad cum chutney. A meal of four costed RS 400.
7. Sukhram fruitcream: After filling yourself with so much savories, to serve your sweet tooth, there is Sukhram fruit cream for Rs 60. It's very basic, yet delicious. It's located next to Novelty.
8. Golden temple's langar: A visit to Amritsar isn't complete without having the langar at Golden temple. It's delicious in its own way, and is a must try. A meal of four costed us just a humble visit to the temple.
Amritsar would not disappoint you in terms of food. The good eateries are not very expensive and can be easily navigated on Google maps.
Happy eating!