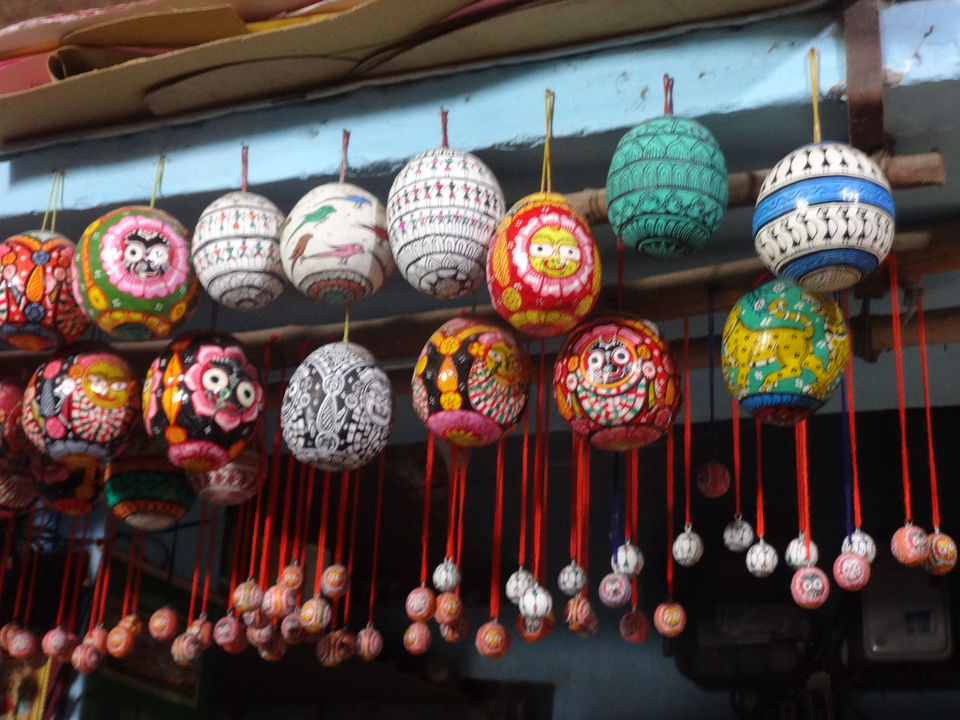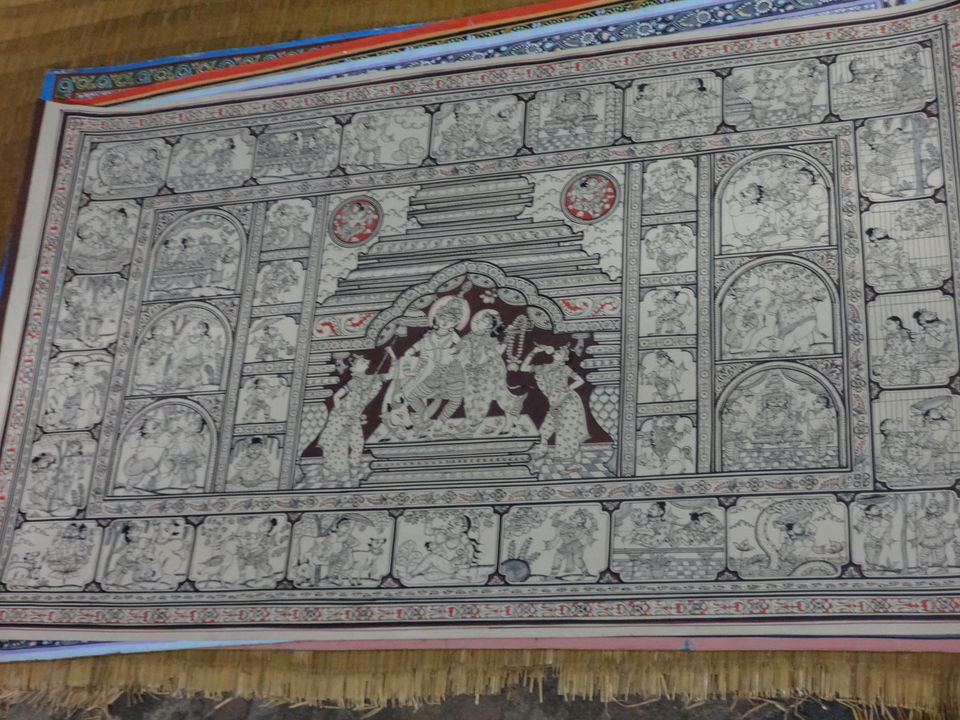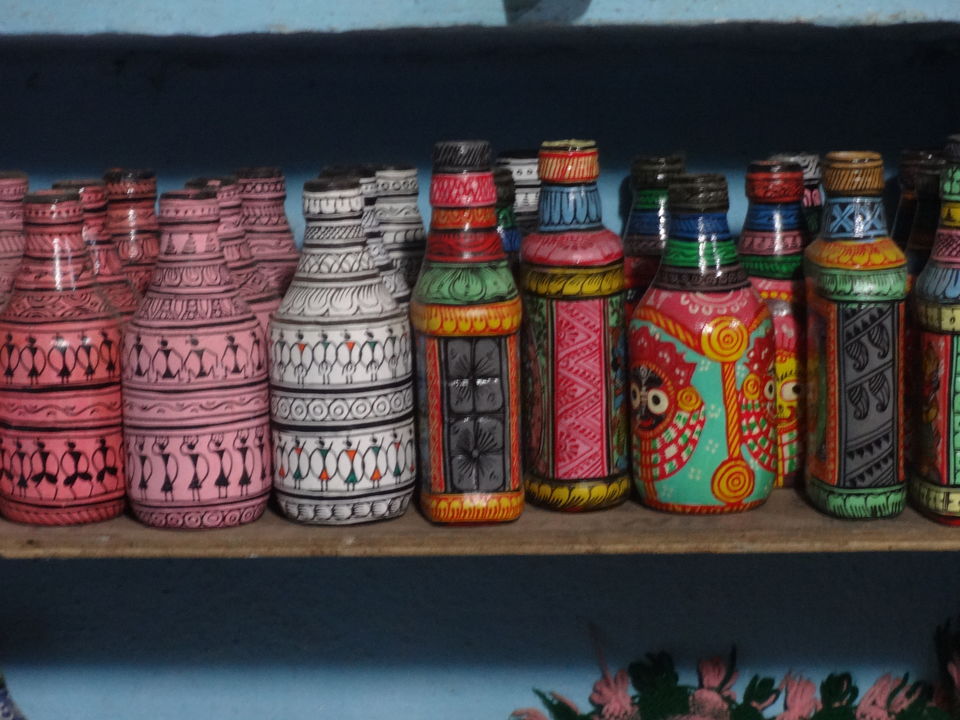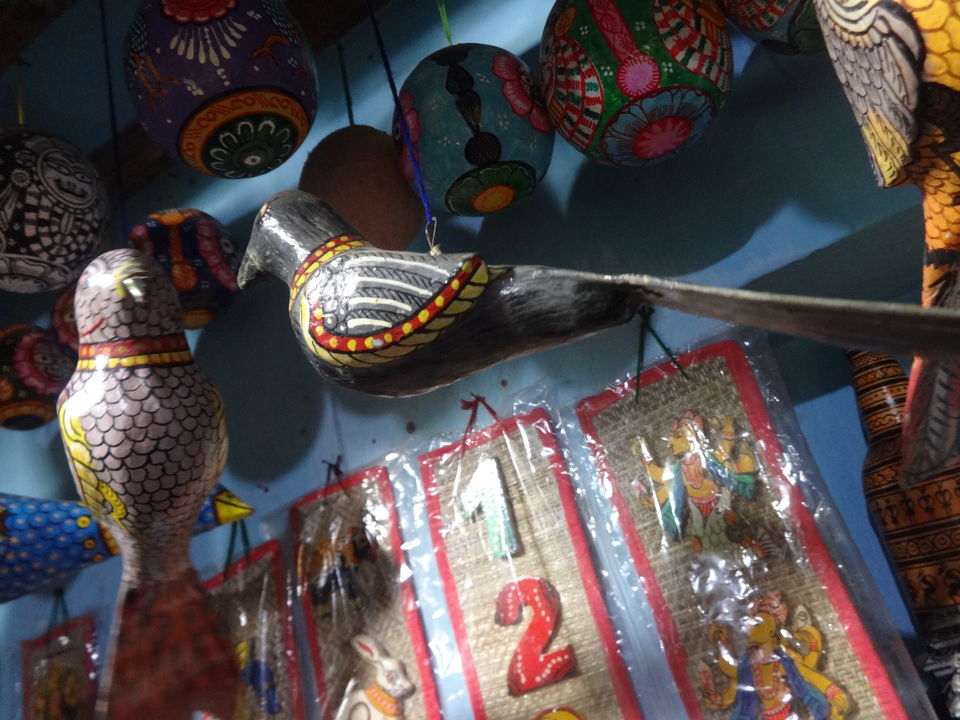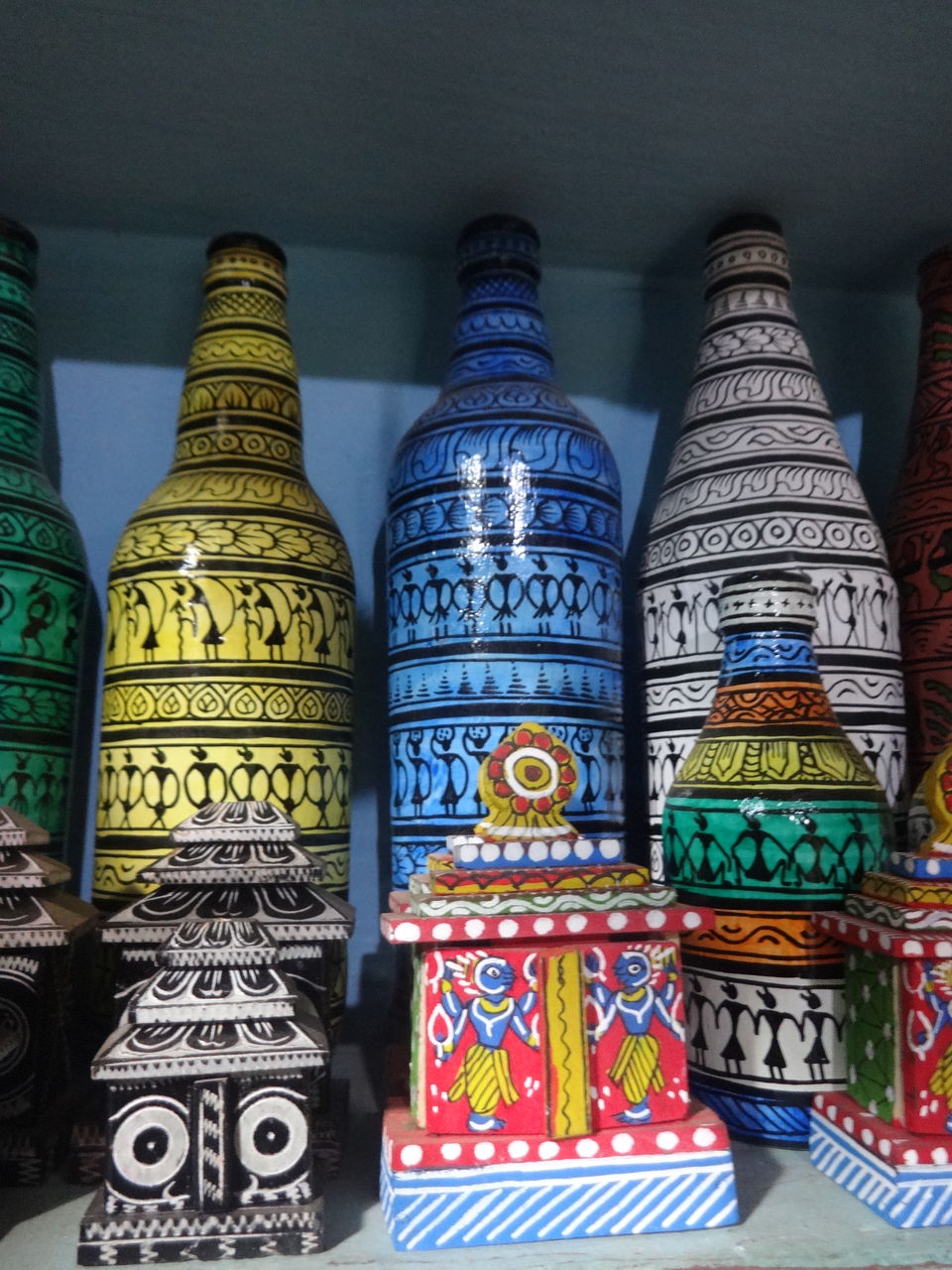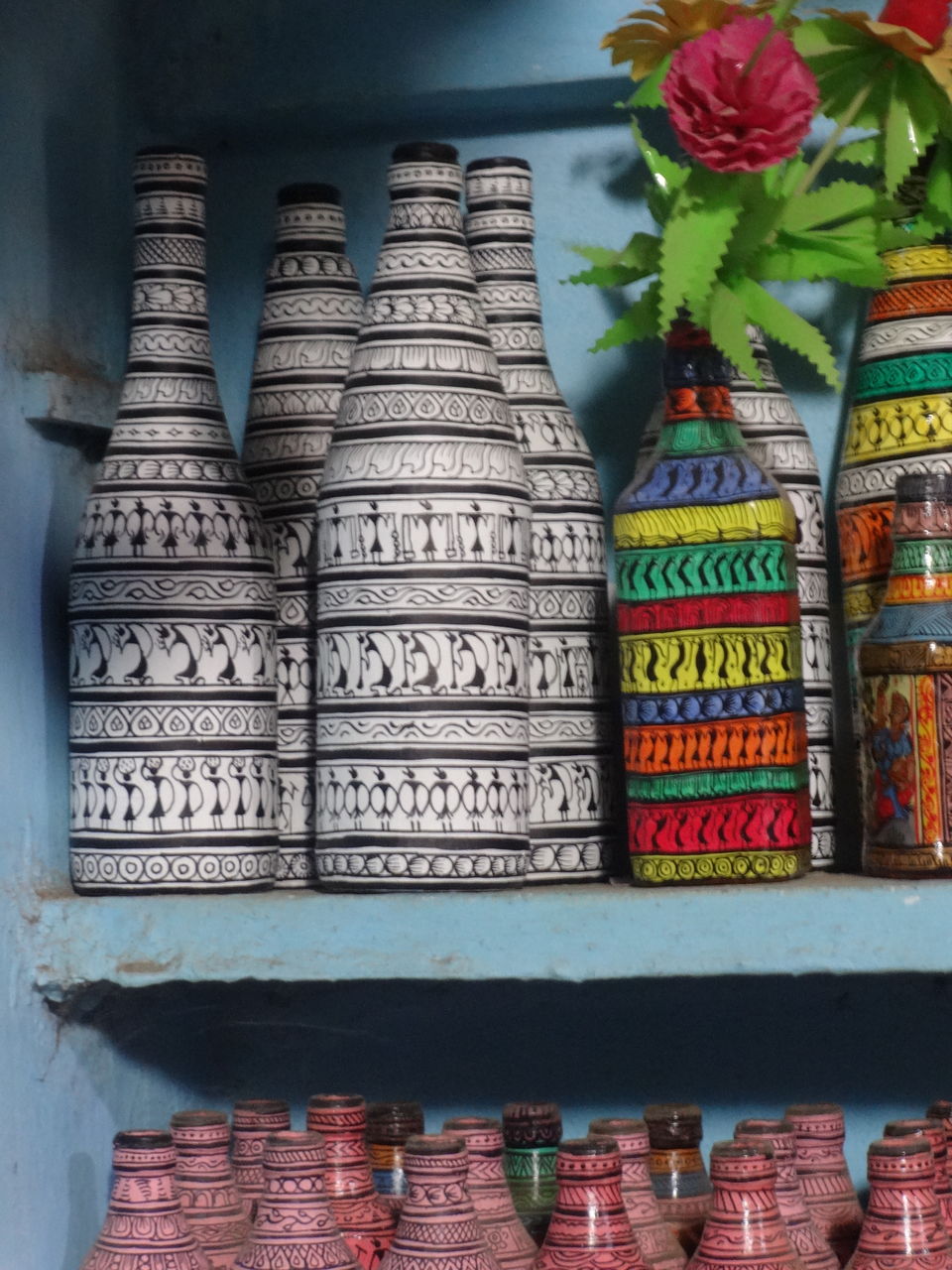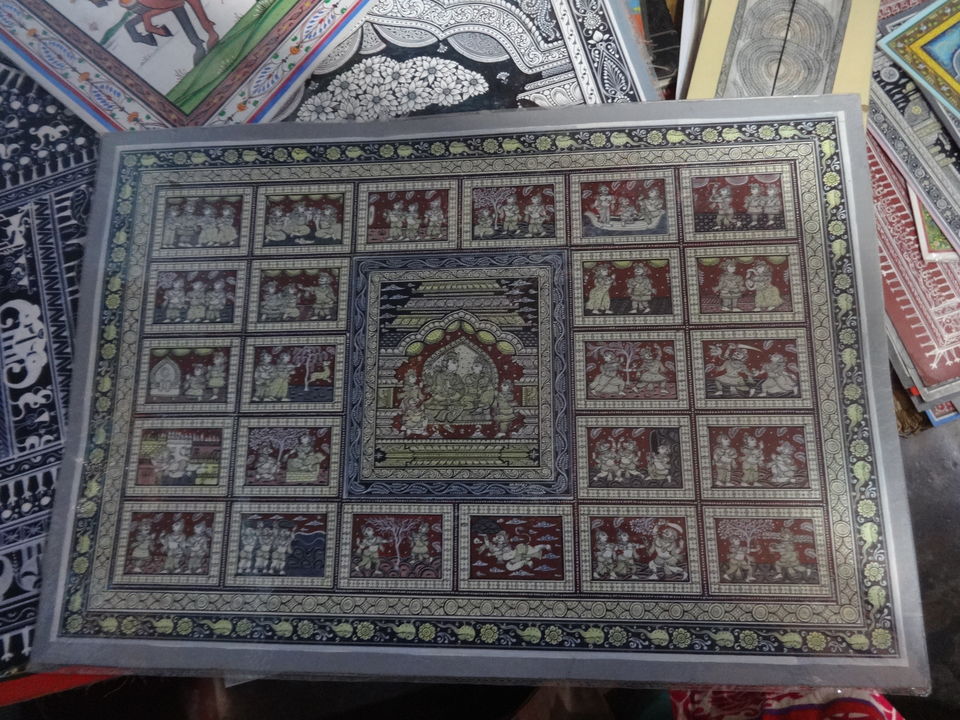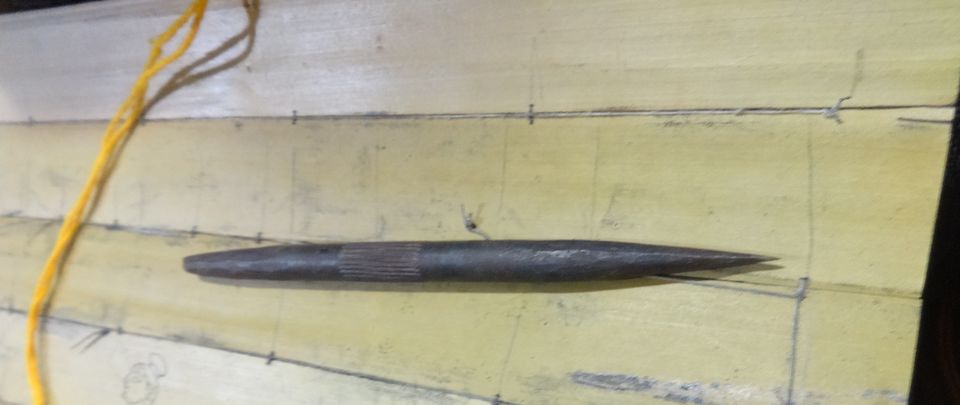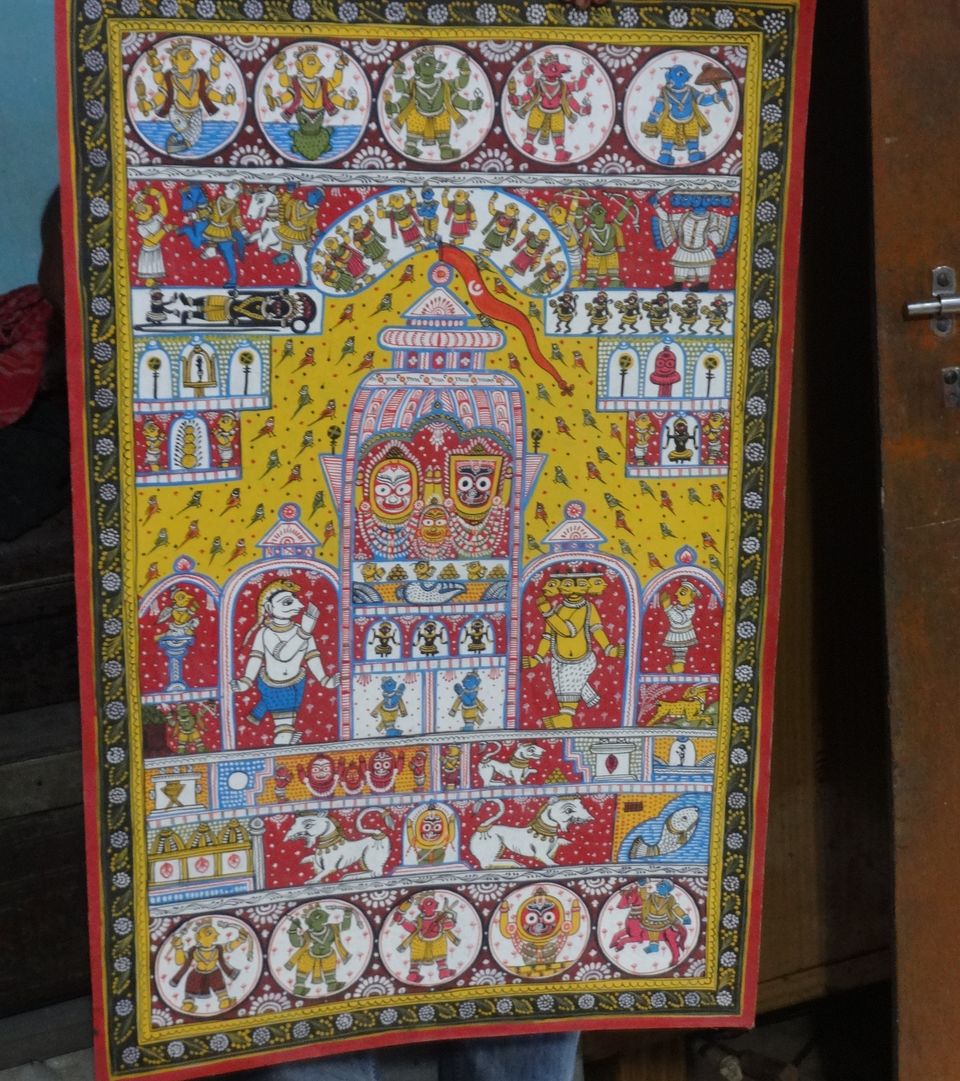 When I'd chalked the itinerary for a week-long getaway to Puri, Raghurajpur was not on my agenda. My time was equally distributed between enjoying the sunset by the Chilka lake, soaking in the morning breeze while sipping on matka chai in the beaches, praying at the famed Jagannath temple, marvelling the architectural wonder that is the Konark Sun Temple and buying craftsy things at the emporiums. But somewhere between navigating through super smooth roads and sighing at the beautiful, long and clean coastline, I toyed with the idea of making a pit-stop at Raghurajpur.

What's so special, you ask? Well, for starters, it's one of the few heritage crafts village recognised by the government of India, where all its natives are artisans. Yes, every member of this 110-odd familial hamlet is an expert in Patachitra - the traditional, cloth-based scroll painting that Puri is so famous for.

Finding our way to this quaint little village was not difficult. It's about 13 km from Puri, on the way of Bhubaneswar. The GPS asked us to take the NH 203, but the numerous signboards on the way and extremely friendly locals pointed us towards our destination. The roads become narrow once you near the village, but people make way for your car to pass through. After all, athithi devo bhava.

I got out of the car and was instantly surrounded by eager locals, mostly men, who told me, 'Aap bas hamara kaam dekh leejiye. Khareedna zaroori nahi hai.' They are artists and want their works to be appreciated. Money is probably the last thing on their mind. I stroll through the small lanes, and am amazed that every house is filled with scrolls of Patachitra that are at least 100 years old. Women sit in the pyol, or what's now being fashionably referred to as the porch, and proudly display their work of art - miniature paintings of Lord Jagannath and other Gods done on cloth. "They go back inside their house once it's 5.30 pm. They have to take care of the home and also train the younger ones in the art," people tell me.

In the centre of the village, a huge building is under construction. Kalu Charan Bariki, a youngster from the crafts village, told me, "In the early 2000s, this village was adopted by the government to be developed as a heritage village. We've been allotted a few crores and officials are building auditoriums and rest homes so that people can stay here and also learn about the process of Patachitra. We are planning workshops to teach tourists the basics and also spread the importance of this art."

He then proceeded to take me to his home, all the while showing me the home of Kelucharan Mohapatra, the proponent of Odissi dance, which is now a mini temple of sorts. I walked into Kalu Charan's home first, though a bunch of others followed me and insisted I visit their place first. Promising to drop into every one of their homes, which was an impossible feat, I stepped into the hall. It was a mini art gallery in itself, with scrolls of painting curled and lined up in the attic, colourfully painted coconut shells and beetle nuts hanging from the ceiling and cloth painting-covered glass bottles vying for your attention.

"From what I recall, everyone has been into Patachitra in this village for at least eight generations," began Kalu Charan, who is probably in his 40s. And I listened in rapt attention. "We have different forms of Patachitra now - those done on cloth canvas, palm leaves, and now, on dried coconut shells, even bottles. The process is quite interesting. We prepare the canvas coating strips of cloth with chalk and tamarind seed gums. We rub two kinds of stone on it to give it the texture. Once the cloth dries, it becomes like leather. Line paintings are done by pencil or charcoal. We prefer black and white ones, and for colour works, we use natural dyes. We then quote the final product with lacquer to give it protection. That's why the painting doesn't tear even when we roll it up," he said.

The themes are usually related to mythology and history, and I was told that it takes almost a month to finish one painting. He quickly informed me, "The cost of the paintings don't depend on the size, but the intricacies of the work."

Their livelihood is determined by the number of works they sell. And, Kalu assured me that most of the artists get commissioned by corporates and other agencies to decorate their interiors. "We also take our paintings to some of the major art festivals in the country, and sometimes even abroad. We recently went to Kala Ghoda as well," he said, "And many buy from us in the village because it's much lesser than what you need to shell out at emporiums and galleries. There is a difference of at least Rs 3000."

Tempted, I chose a beautiful, elaborate black and white work that depicted the life of Krishna, a coconut shell art and few bottle art that highlight the tribe culture in the state. Needless to say, these are the centre pieces if my home. And I never fail to tell my guests what a beautiful living tradition Patachitra is, and Raghurajpur, which keeps it alive.
PS: Kindly ignore the shaky photographs. My phone was dying and I quickly clicked what I could. :D