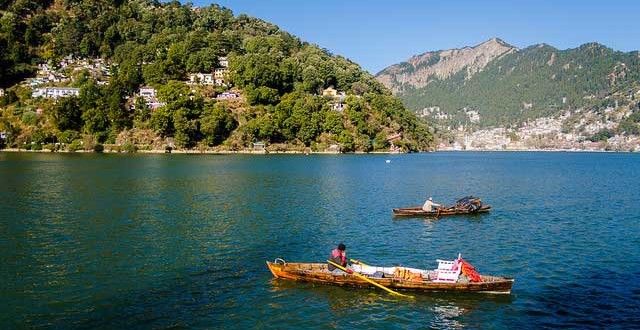 Nainital- a very famous holiday destination; probably visited by almost every Indian. Yet, there is something about the place which makes it stand out of the rest. I personally, had never visited there before. For the first time ever, I payed a visit to the little hill station and it turned out to be the best trip of my life! 
I had booked a hotel high above in the hills. In fact, it was one of the best decisions. the view of the city at night, made it mesmerizing. The big Nainital Lake looked so tiny from above. The place was perfect.
There is a problem with the signals of service providers, which may make the mobile phones almost useless. But according to my personal opinion, that is what will make the trip even more fruitful. One will actually bind with the nature by coming out of the virtual world. This is what will make the trip so peaceful. The special destinations are also blissful. My personal favorite were  Nainital Lake and Eco Cave. Both the places have their own beauty and is a must visit for every traveller. If you really want a trip that will give you some peace of mind, THIS IS IT!