We travel to relax and find peace. At any day, we would choose to travel to a serene location with the least crowd or noise. As the residents of the second most populated country in the world, crowd annoys us, and we seek to avoid it as much as we can. But what if I tell you that there are people who love crowd and cacophony and enjoy every bit of it? 
There are many places in the world where people travel to see large crowds. These places religious or commercial, draw hordes of people towards them who find meaning in the mob, method in madness, and probably find their moment of epiphany in noise. Surprised? Don't be! Don't you sometimes like to go to parties with blaring music where its difficult to hear your own voice, and still enjoy it? The effect of crowded places is similar, only the location different. 
1. Kumbh Mela, Prayagraj – The largest congregation of pilgrims in the world, Kumbh Mela draws not only religious devotees to Prayagraj, the holy confluence of the rivers Ganga, Yamuna and the mythical Saraswati, but also many photographs, anthropologists and other people who simply love to see crowd. In 2014, on the auspicious day of Shahi Snan more than 1 crore people visited Prayagraj. Many tourists have a moment of epiphany during Kumbh where they realise the true meaning of life, and begin to question the concept of greed and power.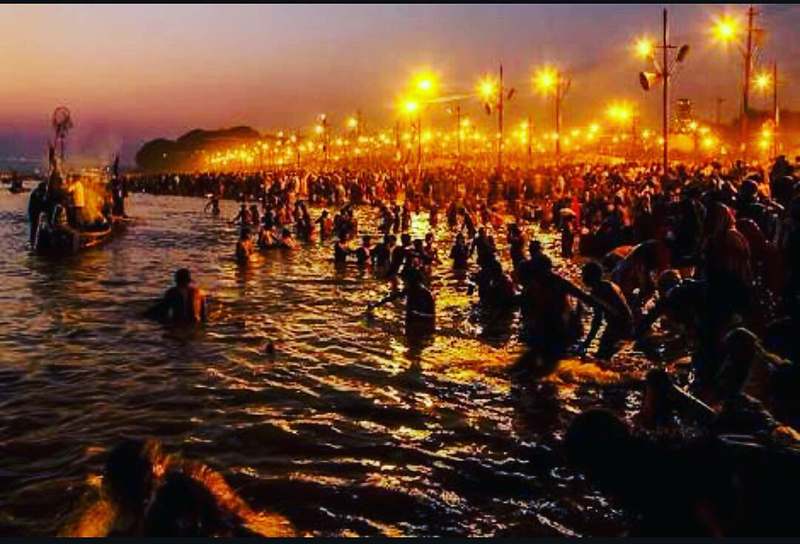 2. Mong Kok District, Hong Kong – Mong Kok shopping district is the best place to witness the image of the most populous country in the world. There is an overflowing crowd here which people do not despise. In fact, people love shopping for women's merchandise, gadgets and shoes here. When it comes to retail therapy, no crowd can be deterrent.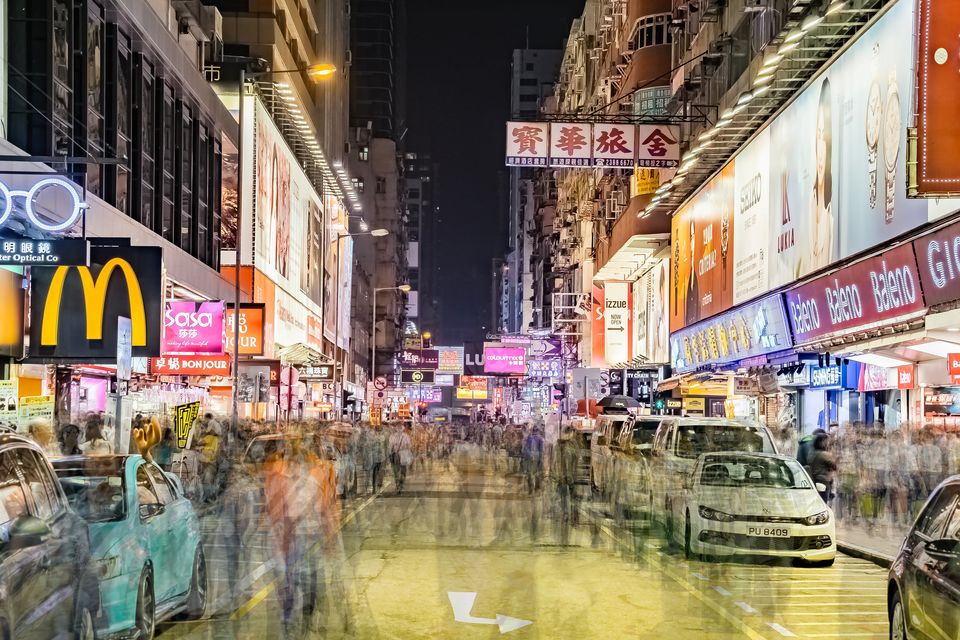 3. Qingdao Huiquan Beach, China – Is crowded beach your thing? People in China love this beach, and at times, more than a lakh people can be seen sunbathing here. While the sight from above may distress you, the people here actually enjoy it.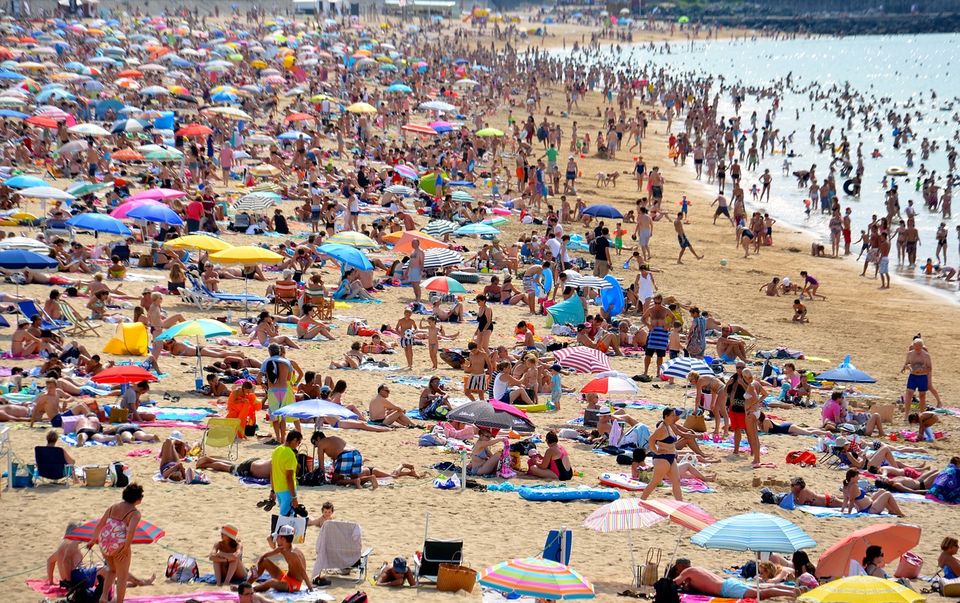 4. Shibuya Crossing, Tokyo – Shibuya Crossing may perplex you with the number of people walking back from work on a regular weekday. But it serves as a great photographing opportunity for people who come here to observe human behaviour and the working class of Japan.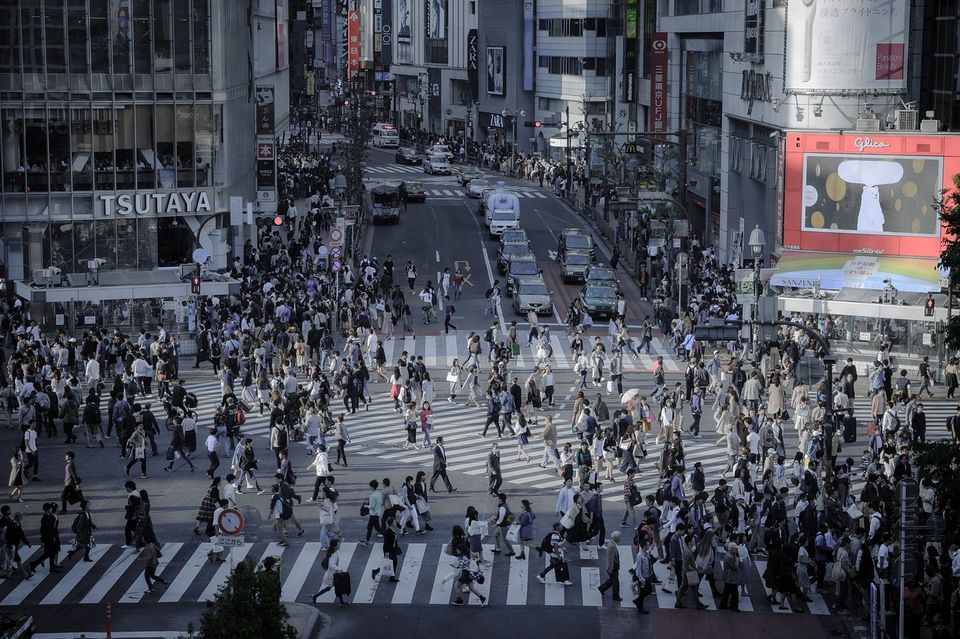 5. St. Peter's Square, Vatican City – St.Peter's Square is just 320 metres long and 240 metres wide. But the average per day footfall here is about 25,000 people. That is less than 2 metres of space around each person if they all stood together. Yet, people from all over the world come here to find peace in religion, as it is the most holy place for the Christians.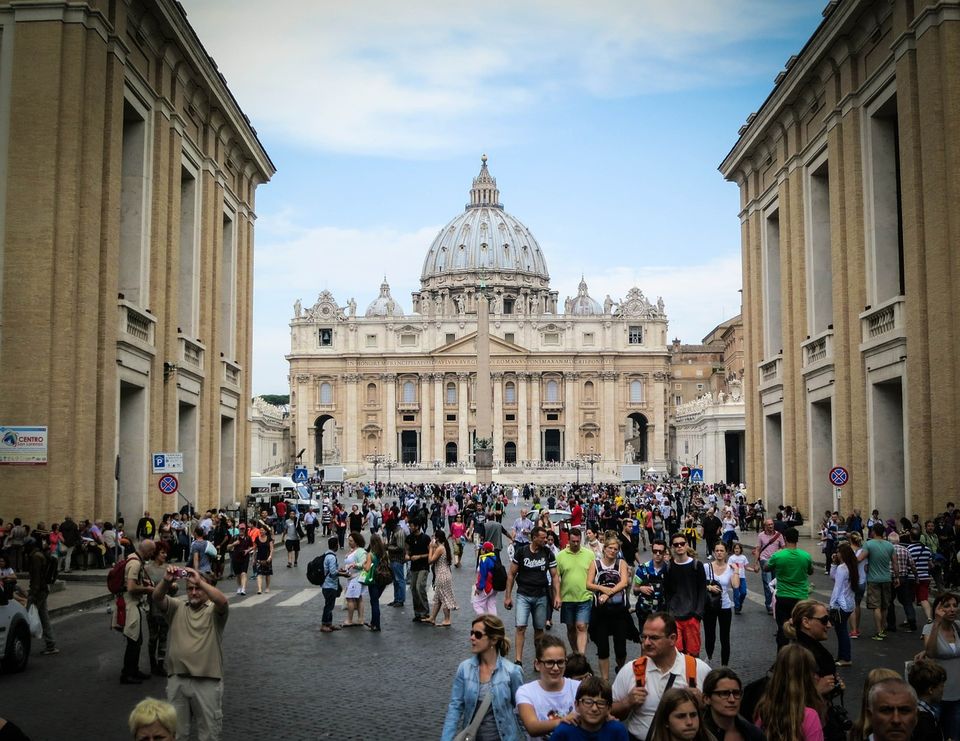 6. Forbidden City, Beijing, China – The Forbidden City, sounds like a misnomer when it comes to the number of people visiting it. The capital of the Qing Dynasty that ruled China until the 20th century, sees about two lakh visitors daily. People love the architecture here, and do not mind clicking selfies with the crowd.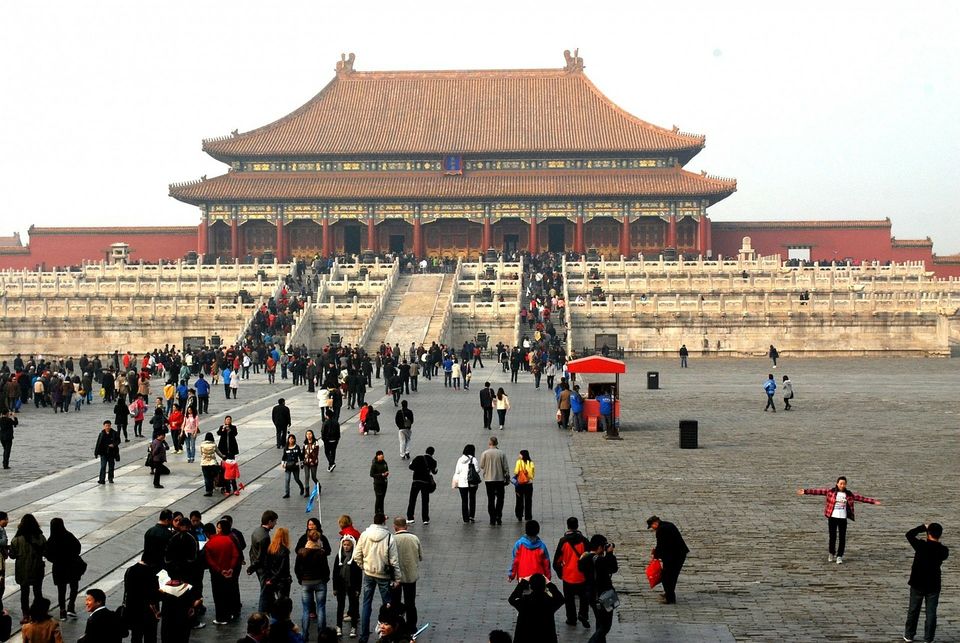 7. Rath Yatra, Jagannath Puri – 30 Lakh people following huge chariots in humidity and heavy rainfall. This is the scenario of Rath Yatra held in Jagannath Puri every year. People love their gods deeply and are in a state of trance to feel any pain or uneasiness, because gods fill them with bliss and joy.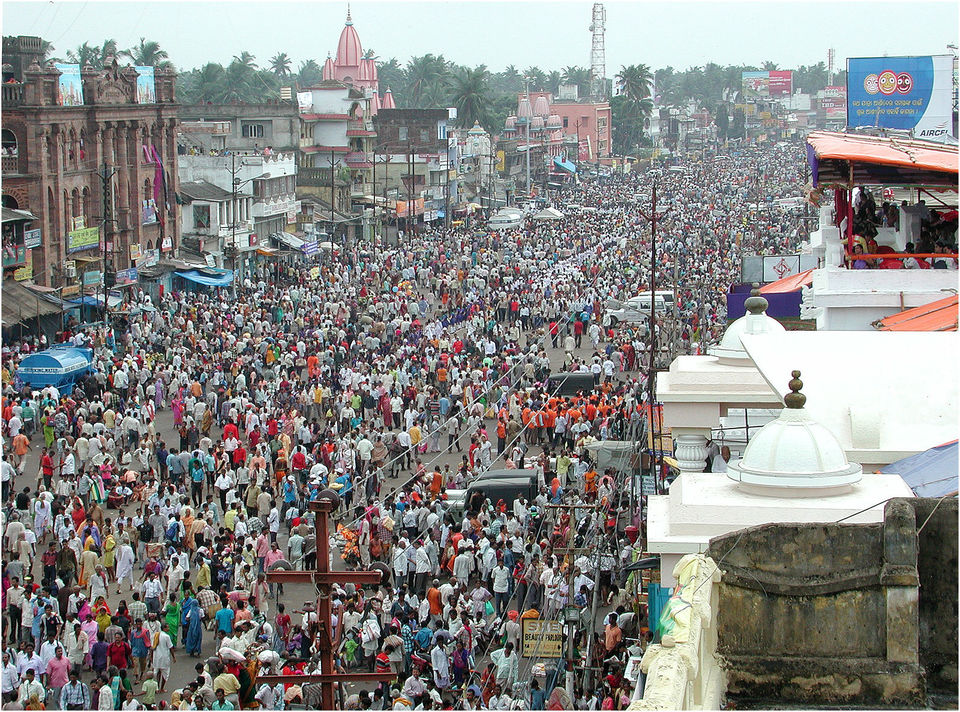 8. Chandni Chowk, Delhi – A visit to Delhi isn't complete without traversing through the alleys of Chandni Chowk. Tourists love the busy streets where everything is available from tasty paranthas to fresh spices and from high quality fabrics to chunk jewellery. Mesmerised by the activities and objects here, nobody ever complains of the crowd when in Chandni Chowk.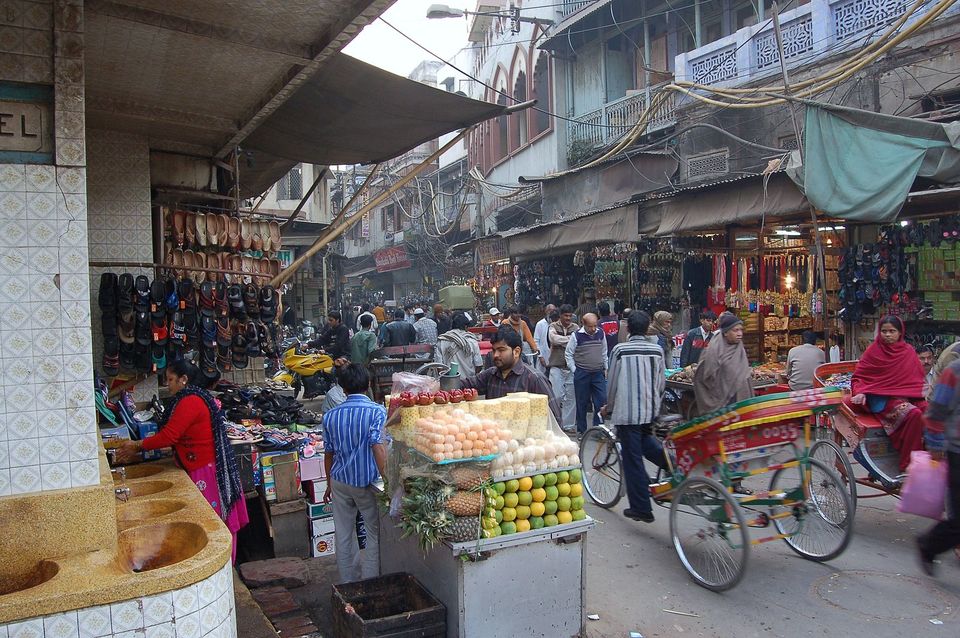 9. Ganesh Utsav, Mumbai – The narrow roads of Mumbai get dotted with devotees during the Ganesh Utsav. The devotees claim the roads, and smear themselves in the colour of festivity. Crowd doesn't matter as people love to get together cheering up for their adorable god.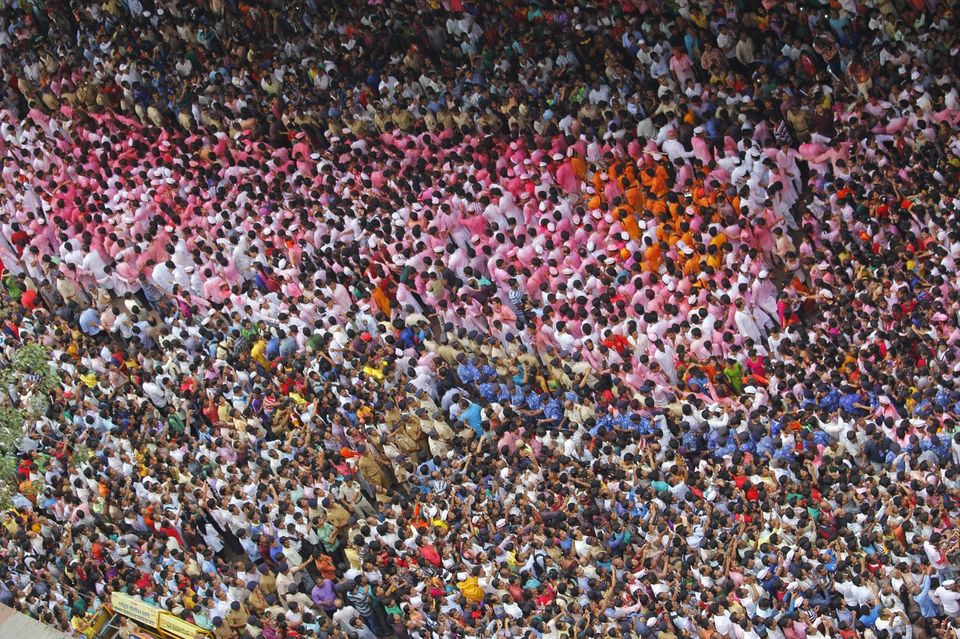 Would you like to find your space in these crowded places? Tell us in the comments below.