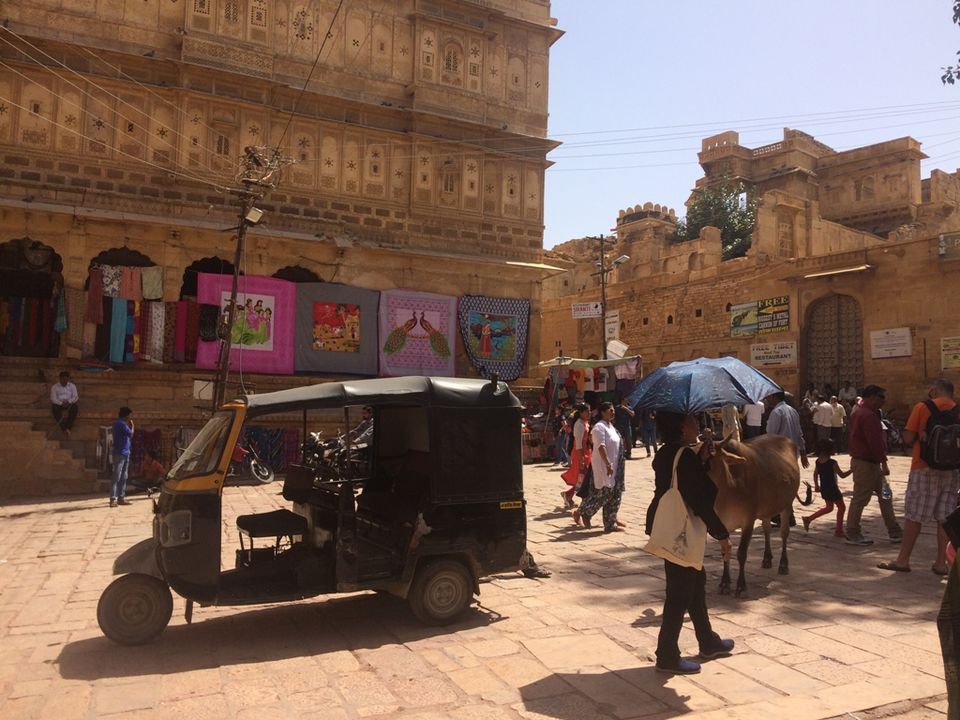 1. Sonar Qila

Solar Qila (Golden Fort or Jaiselmer Fort) is the city's premier attraction, towering over Trikuta Hill in the middle of the great Thar desert. A steepish uphill climb will get you there in 10-15 minutes. Alternately a ricshaw will drop you off if you aren't keen on climbing.

Get lost in the winding narrow streets of this living fort built in 1156 AD. It's true that the sandstone walls resemble the flanks of tawny lions.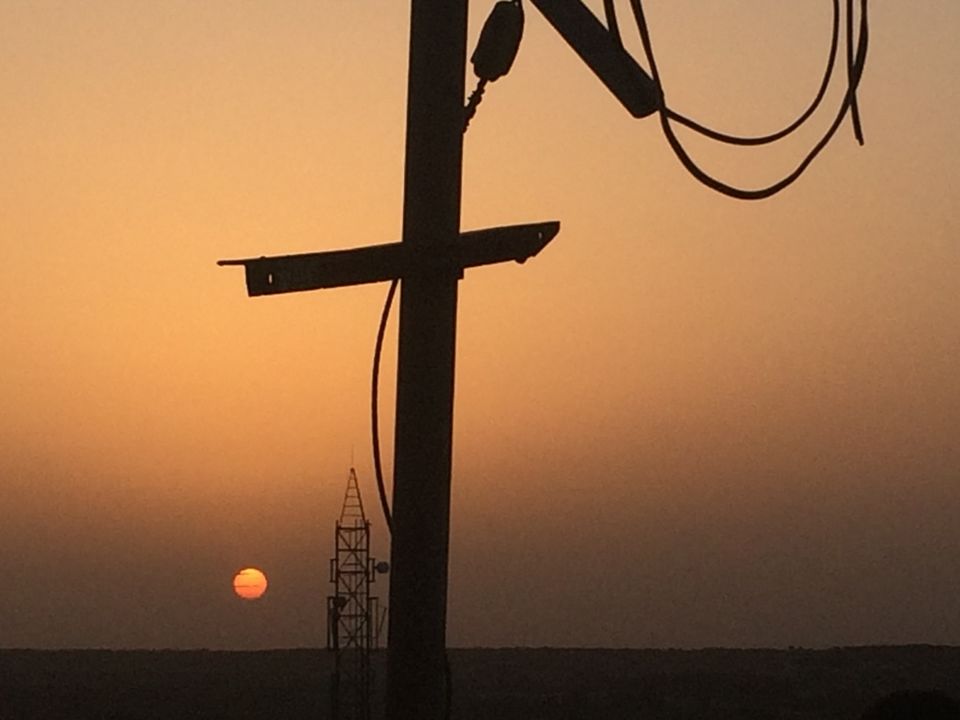 2. Catch a sunset at Cannon Point
For a romantic sunset over the Thar Desert, try Cannon Point inside Sonar Qila. Notice how the sandstone walls take on a honey golden hue. A friendly dog might appear from nowhere and stand audaciously at the edge. No worries, he's been around for a while. Local guides and youth appear to chat up tourists towards sunset. It's a nice ambiance.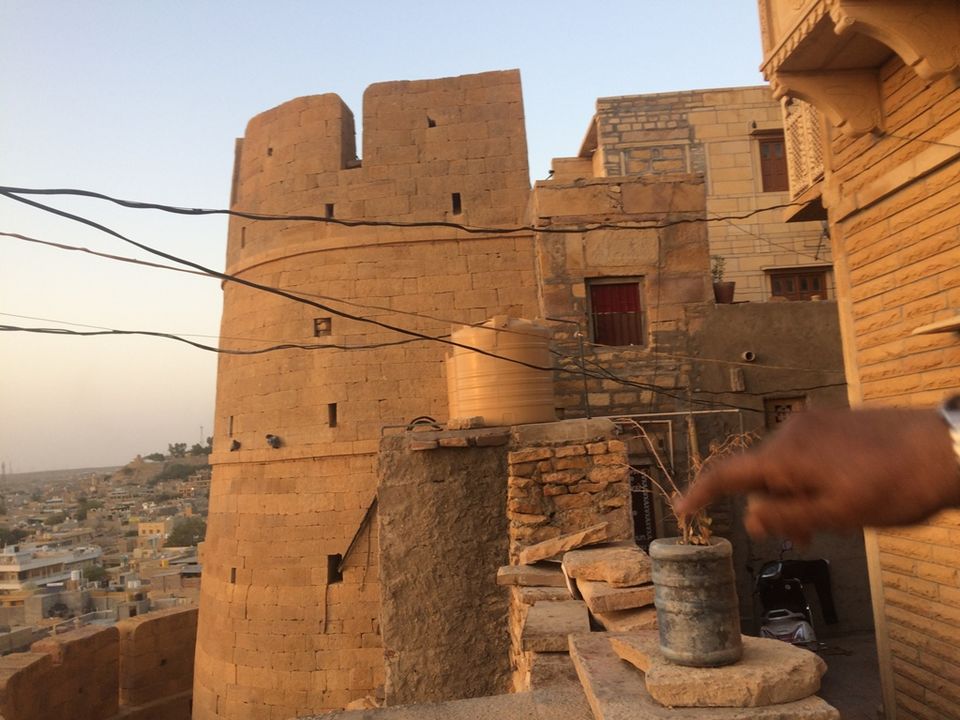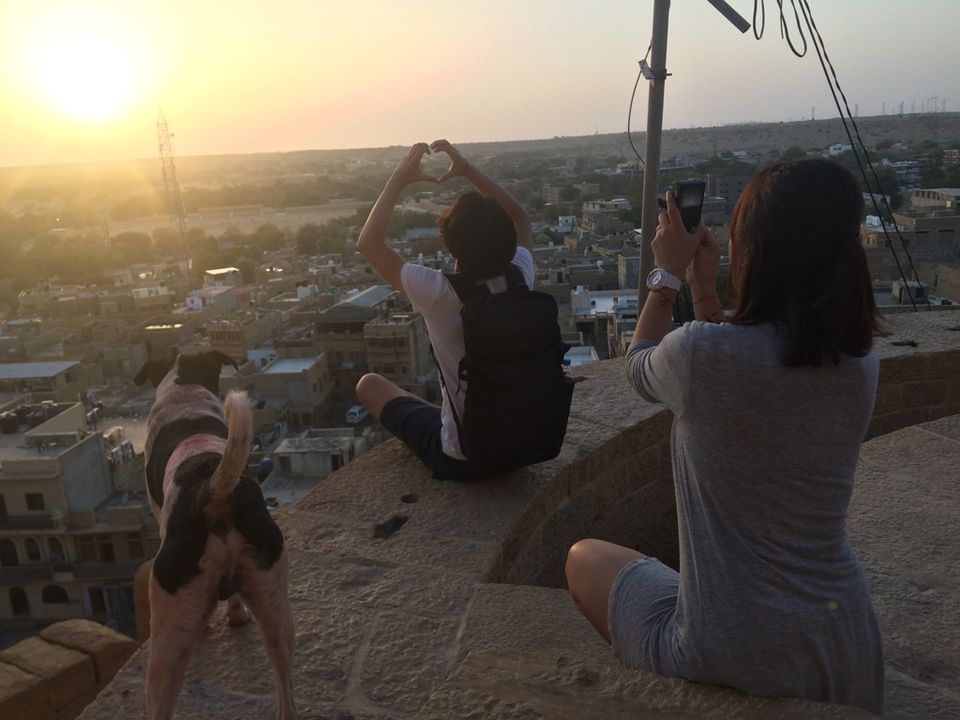 3. Wall-hanging shopping at the fort
The entrance to the fort is lined with sellers peddling beautiful wall-hangings with intricate designs. Choose from sequinned mirrors to colored patchworks, elephants to folklore. Those walls at your home won't look the same again. And trust me, you won't find similar prices from online shopping portals.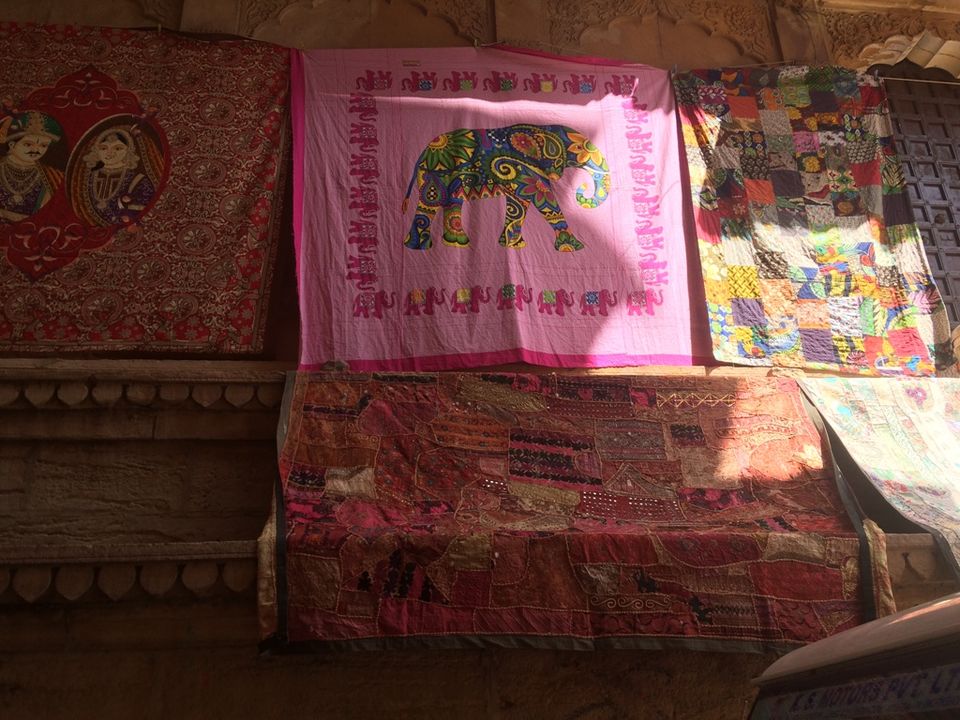 4. Golden Fort by night
Whether you're staying inside the fort or outside, take a stroll around the fort at the bottom for surreal photo opportunites. Dark blue and deep gold. hmm
The market is nearby as are the fruit vendors and stalls selling deep-fried snacks (kachori, samosas, etc).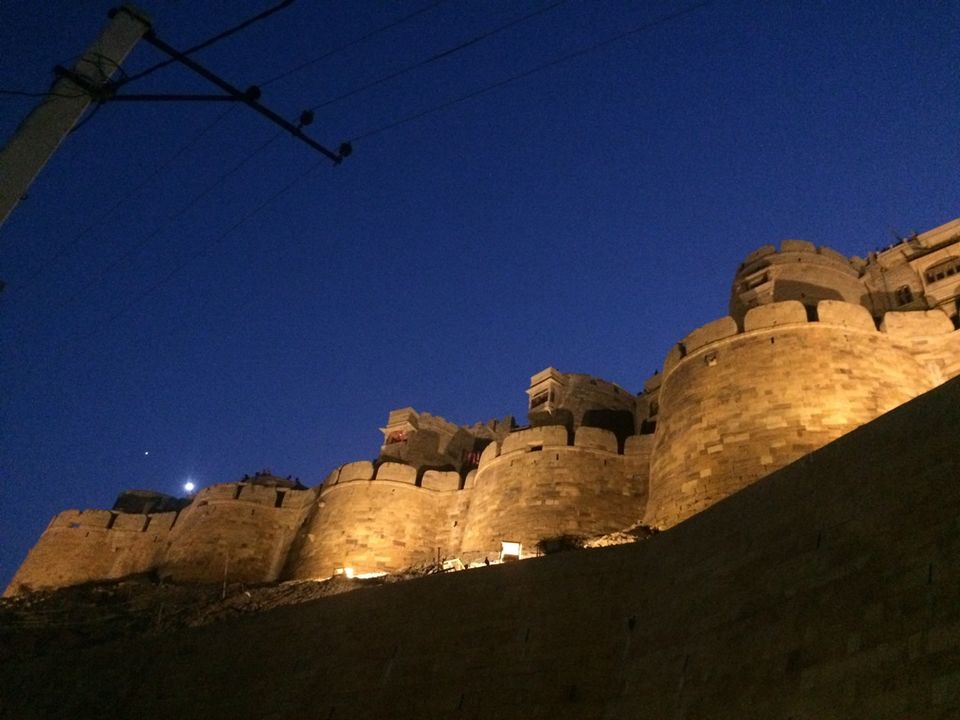 5. Desert
You do not leave Jaisalmer without a desert safari. There are numerous safari offices in the main market area. Once at the desert, watch for the desert beetles who'll give you a lesson in persistence as they tirelessly climb up the silky sand dunes which eventually crash upon them with their weight, sending the poor guys back to base camp.

This is the Thar Desert not the Sahara so shrubs and bushes are almost everywhere. Pylons too have sprung up all over the landscapes. Let it not disappoint too much.

As dusk falls, Bollywood music reverberates from across the sand dunes at various camps. Those spending the night in the desert should consider ditching the tent and opting for an open air experience on the rustic cots. The stars.. look how they'll shine for you.. ;-) And they'll be a brilliant silver.