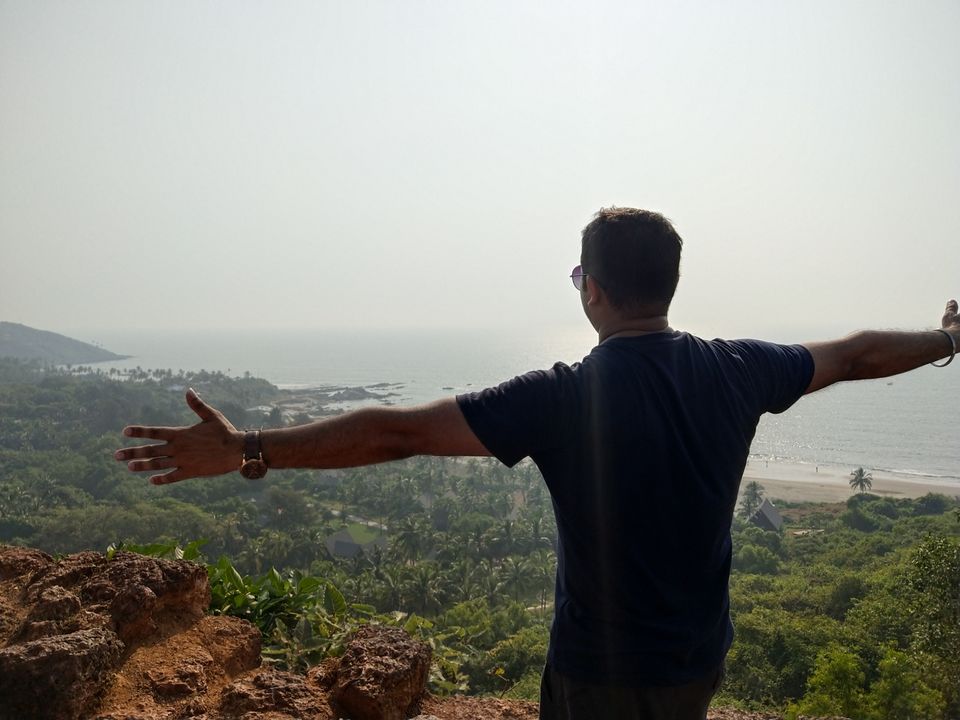 After having spent 6 years n Goa n then moving to Mumbai this was ma visit to Goa after 3 long years.
We guys started from Mumbai 6.pm and reached Goa 11.30 am.
We had our fingers crossed on who would accompany us on our road trip to Goa.  After facing lots of hurdles  5 of us were finally ready for the trip. We started our journey from Andheri, Mumbai at 6 am on 22-11-2018. On the way after picking , couple of our friends we headed towards Pune.Phew!!! It took us nearly 3 hours to get out of Mumbai coz of the traffic.Somewhere on the outskirts of Pune we had stopped for dinner. After couple of tea breaks as the driver would have badly wanted we managed to reach Kolhapur arnd 3.30 am.
We were suggested by our driver that we would reach goa through Amboli ghat for which we had to enter the state of Karnataka. But to our surprise we were asked to pay Rs 1600 as road tax for traveling through Karnataka. This made us again travel back towards Kolhapur and take a turn towards Radhanagari. Road was in such a bad condition that it took us more than 5 hours to reach Kankavli from Kolhapur. Finally we managed to reach Calangute, Goa  around 11.30 am.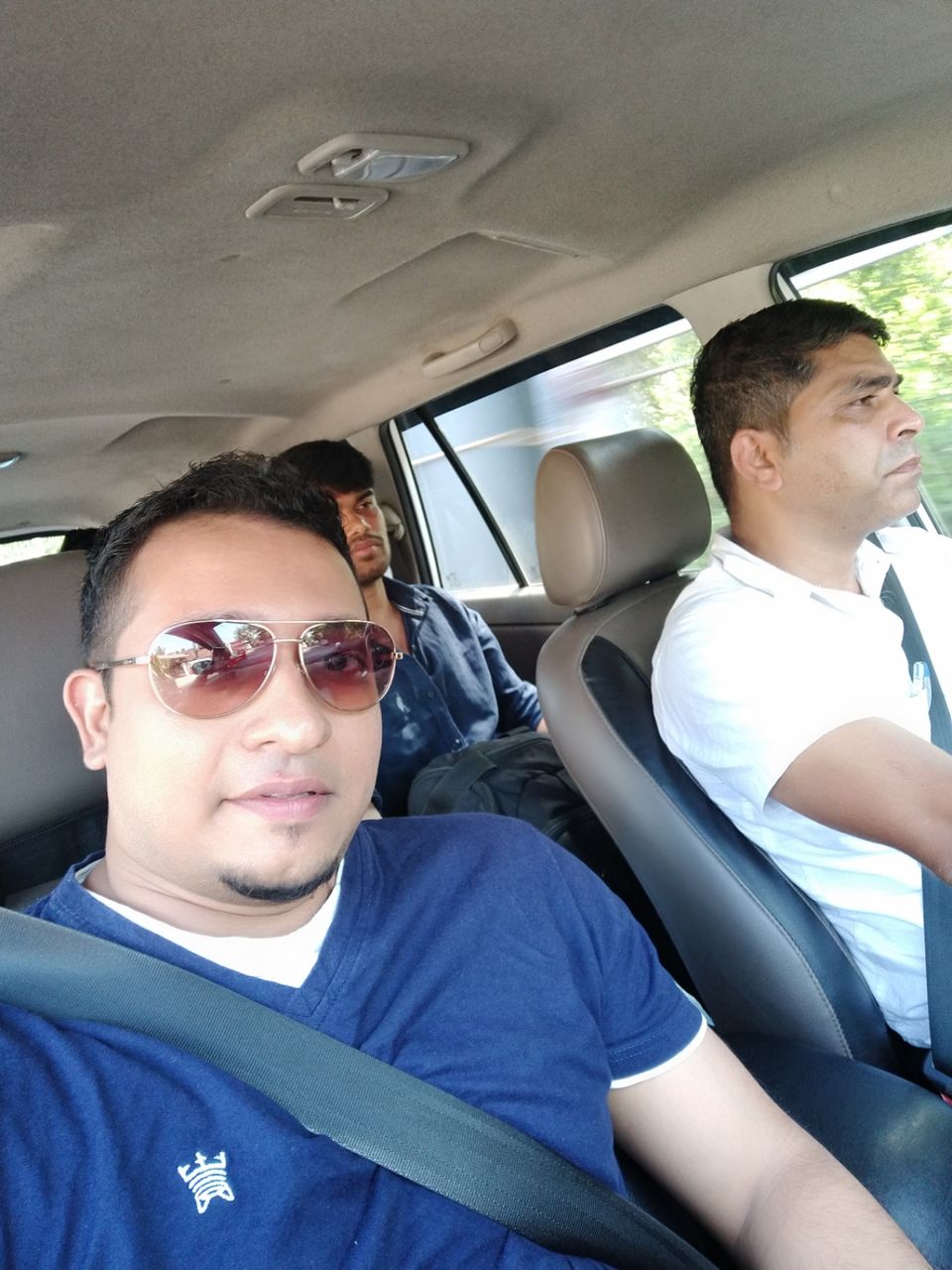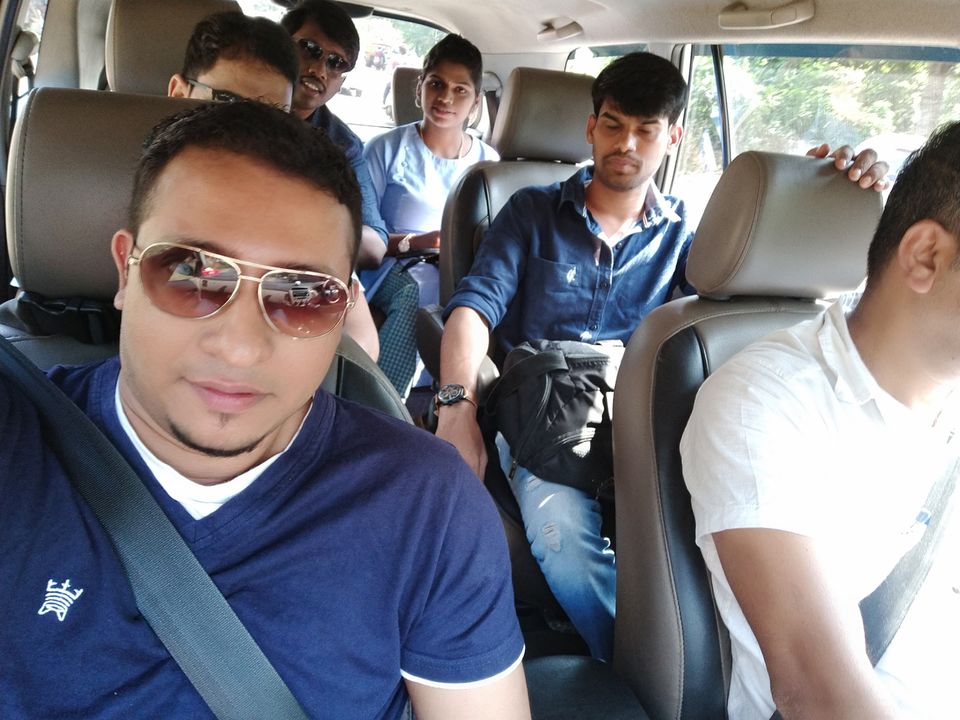 After the hectic overnight travel we had no other option but to freshen up and get ready for travel around Panjim.
It was almost 1.30 pm  when we were ready to proceed.
As It was time for lunch we had to skip break fast  . We were longing to have good sea food that made us visit Ritz Classic.
1.Ritz classic- Sea food speciality Restaurant At Patto , near Panjim bus stand. Here they serve you awesome  fish thali for around 250 bucks. Kingfish fry, sardines , bangda, red snapper, solkadi, pumpkin sukka, dry prawns, prawns curry  n rice all in one plate. It was a feast for a sea food lover like me.
2.We then moved to Old Goa,St Francis Xavier Church. On the way towards your left you can see the mangroves , ferry's that carry commuters  and vehicle's to divar island, fishermen fishing for shrimps . It was a view worth watching.
St francis Xaviers church is an architectural masterpiece.St Francis Xaviers body can be seen at quiet a distance as visitors are not allowed inside the restricted area. Later on after lighting the candles we had to leave.
3.Dona Paula-This place is known for its picturesque sea view. But due to maintenance work , Dona paula was closed for visitors. As a result of which we could just see the location where the shooting of Movie Singham took place from a distance of  at least 500 metres.The statue of Dona Paula also could be seen from a few metres.
Here you can find  stalls selling " Seradora" a local portuguese desert which is made outta  fresh cream mixed with biscuit powder.
4. Panjim Market-Around the area of panjim market you can find lots of shops selling cashew, bebinca( desert made outa eggs) , dodol( desert made outa jaggery). You also get different varieties of herbal and organic cigarettes in Goa like Nirdosh, Organic smokes which are quiet refreshing. Something more about these cigarettes am gonna share in the later part.
5.Panjim Church- Painted in white the church looks magnificient. As the night falls its a feast to your eyes as the lights around the church glows on.
We were back to our room at calangute for a power nap. We were all eagerly waiting for the  fun part i.e Curlis @Anjuna.
6.Curlis,Anjuna- Just before you reach Anjuna beach take a left turn near Baskin n Robbins outlet  and then onwards you can find the signboards which will help you reach Curlis. Known for its music, late night parties ,sea waves. Food over here is just average but Curlis is just a heaven for Beach party lovers. And now coming to the herbal cigarettes that we had in our possession, it was time for us to rejuvenate ourself. Once we started smoking them it caught the attention of lots of guys around us as they were suspecting it to be spiked. We had one of the crew members of the shack  asking us what was it, as he had never seen something like this before , he was like" yeh koi nashe wali cheez hai kya". We also had a Russian lady asking us if she could try it. Later on to her disappointment when we had  revealed her that it was a herbal cigarette she replied saying she asked for it thinking that it was spiked.But she told us that she was liking it but we knew that she was in no way gonna like a herbal cigarette.
After a night filled with fun we reached our calangute room at around 2.30 am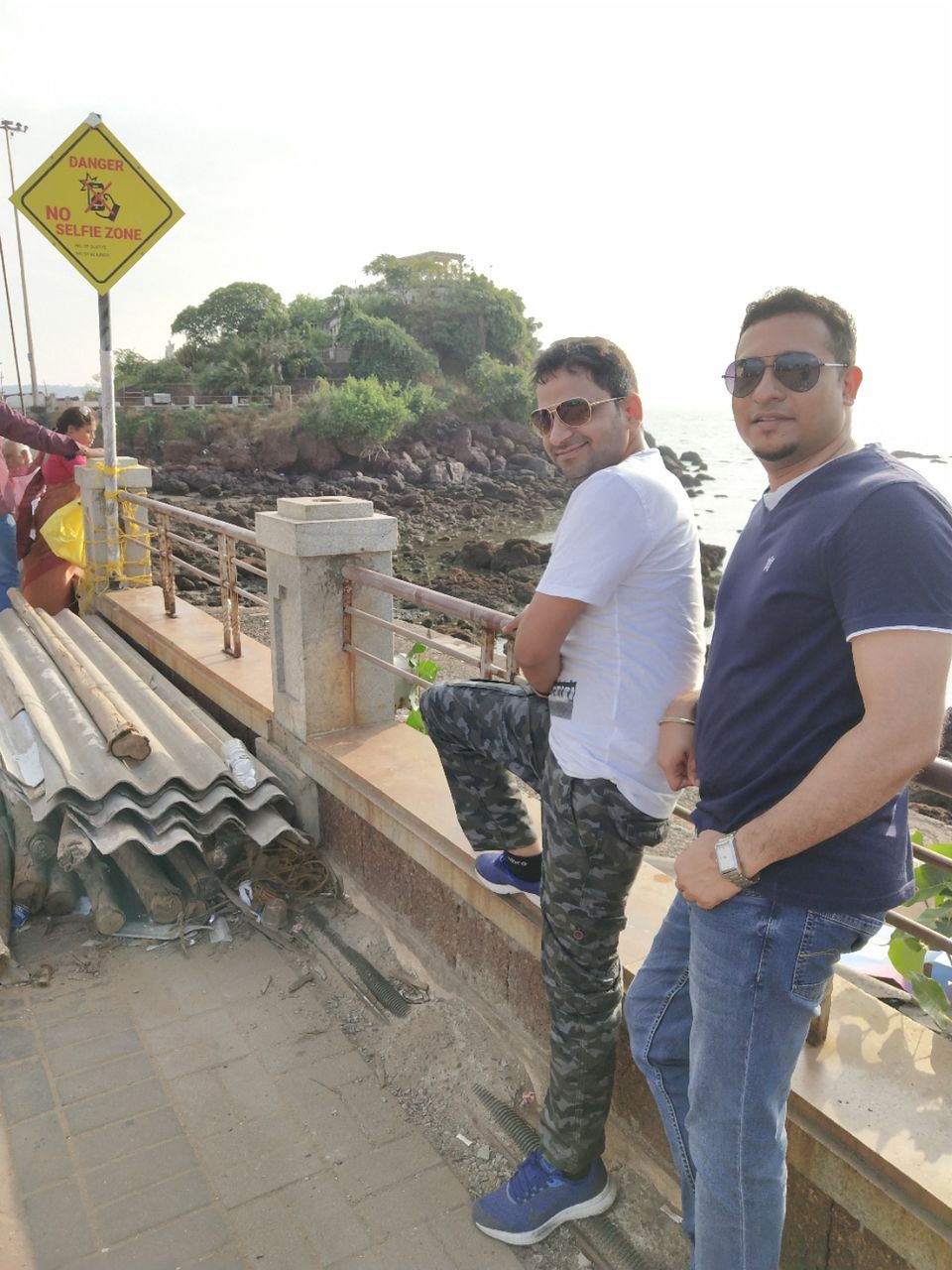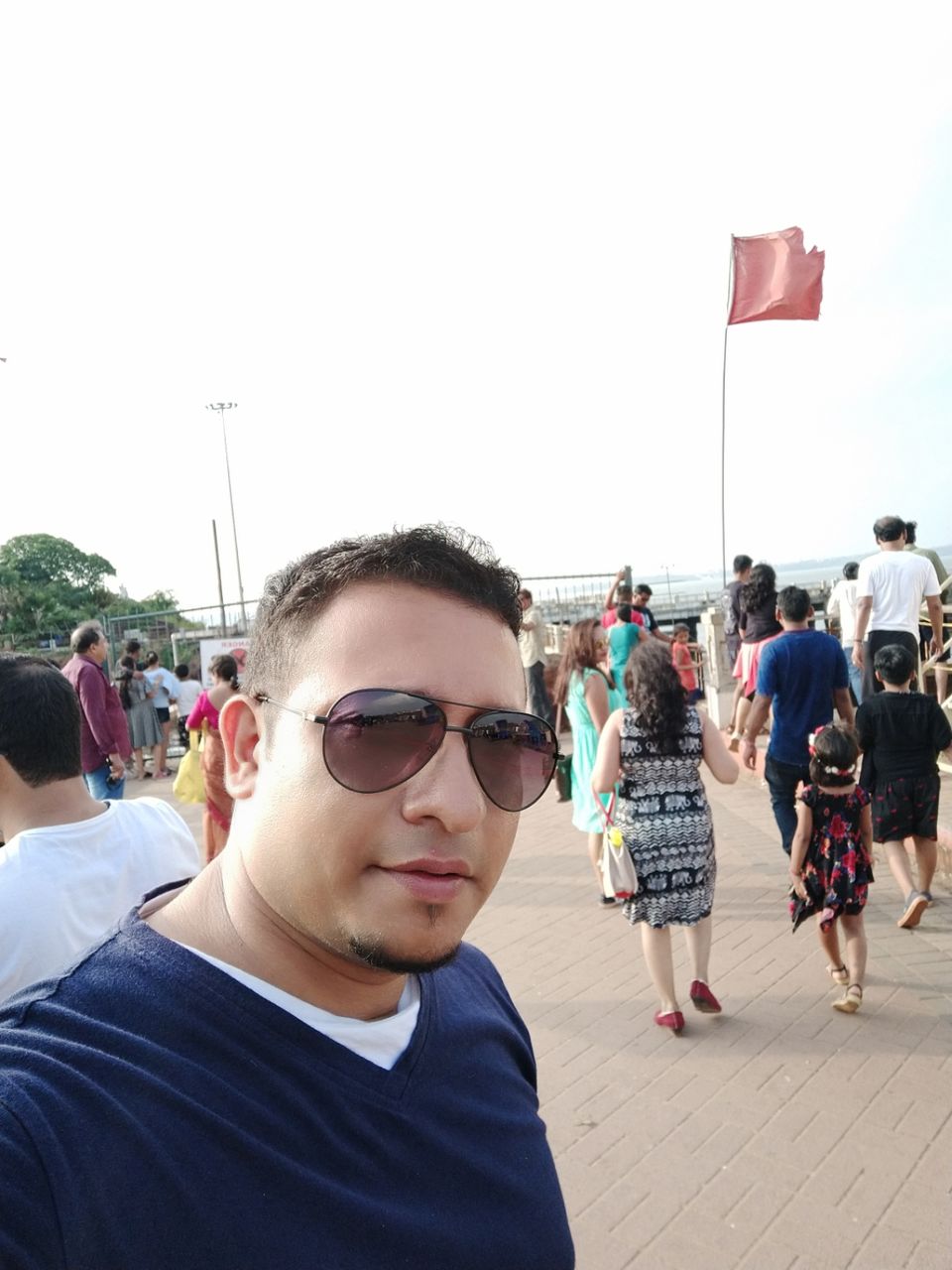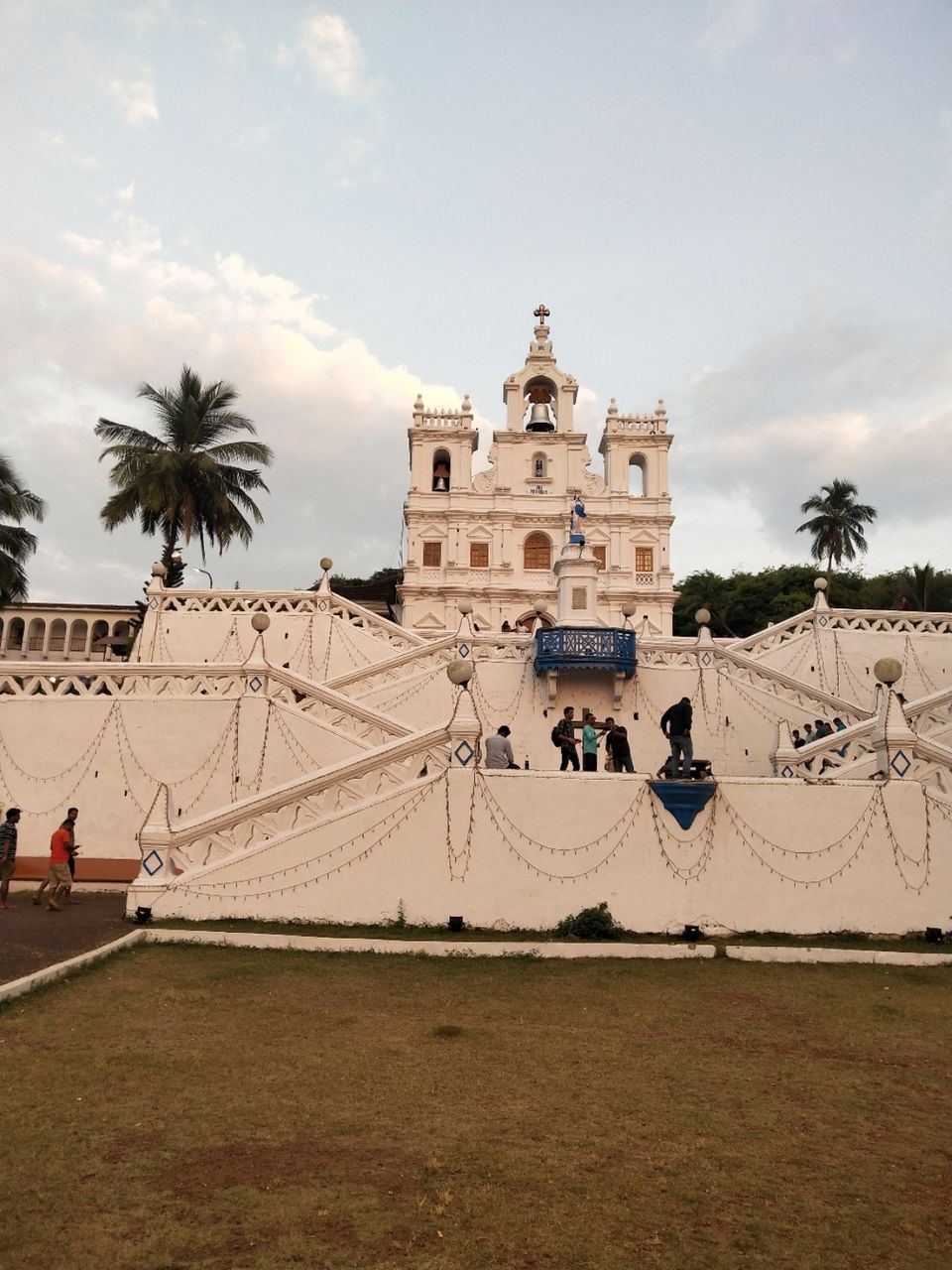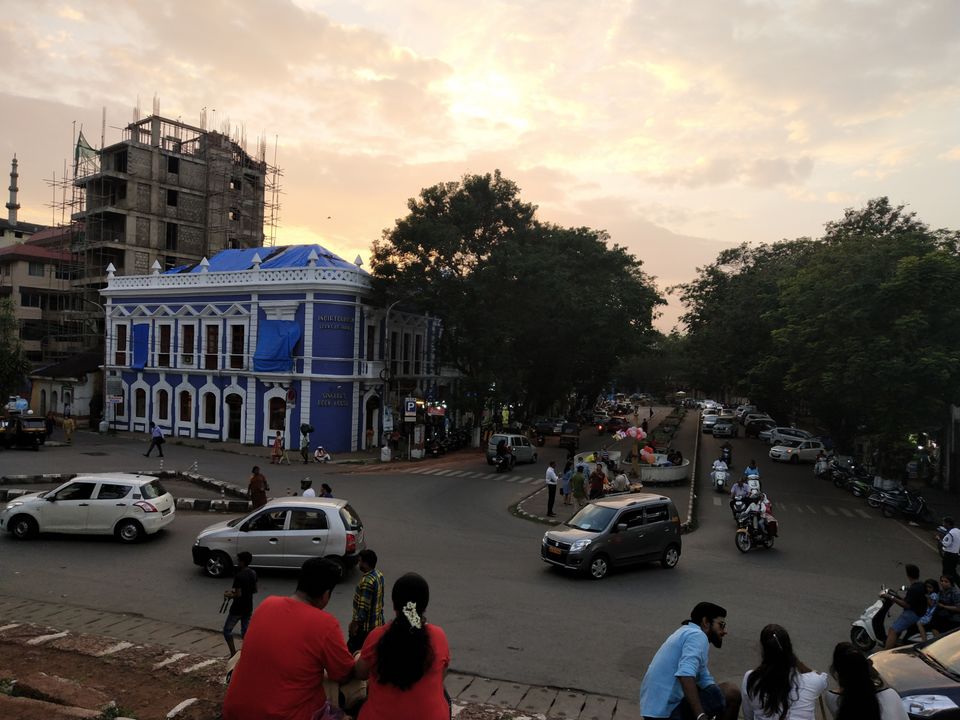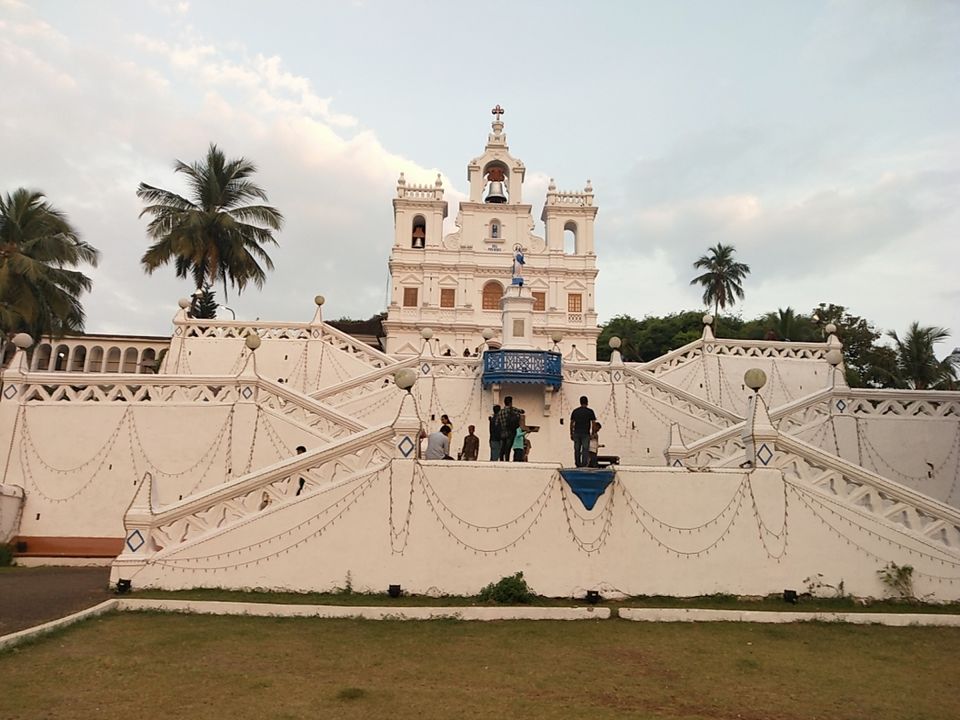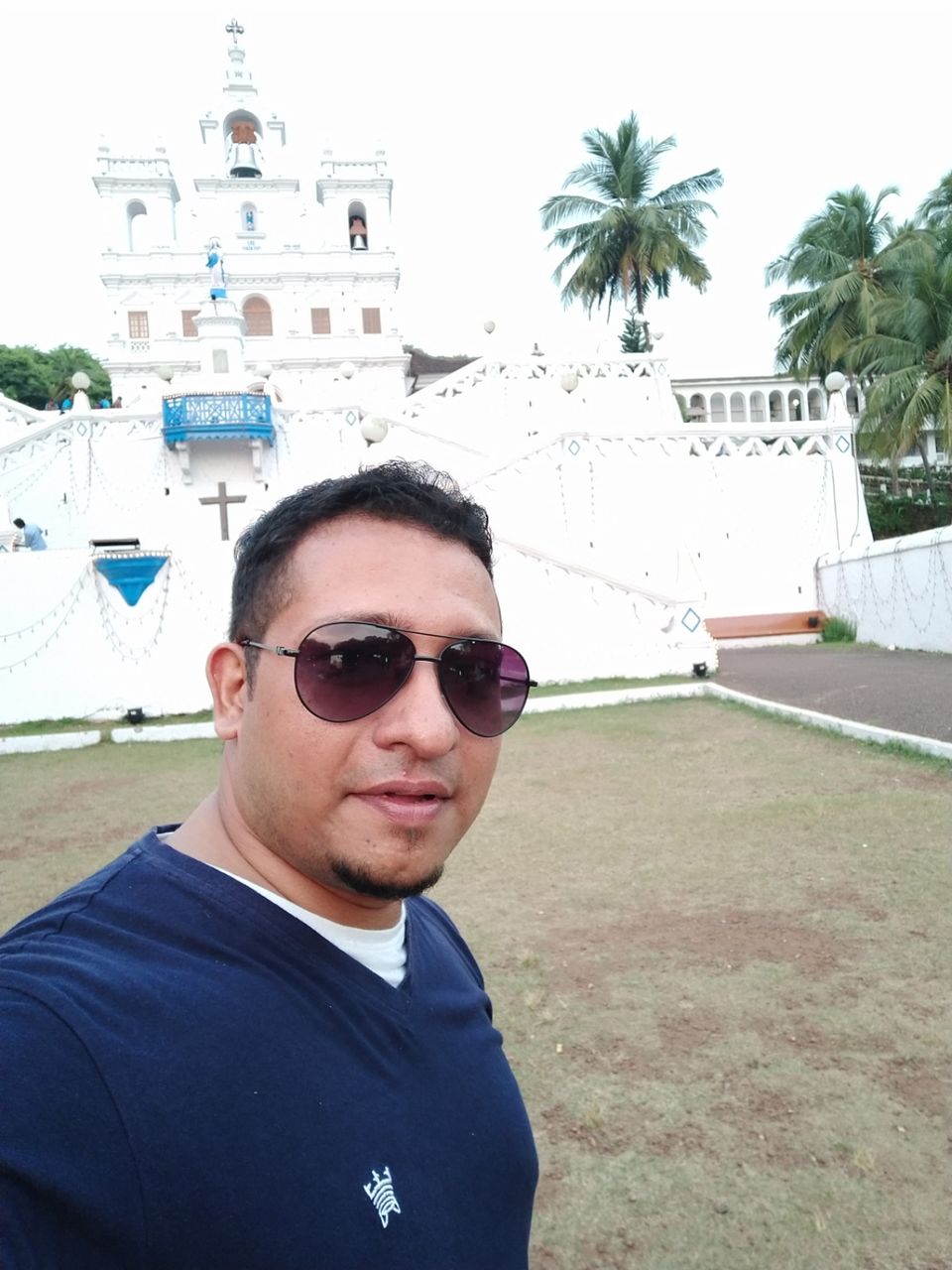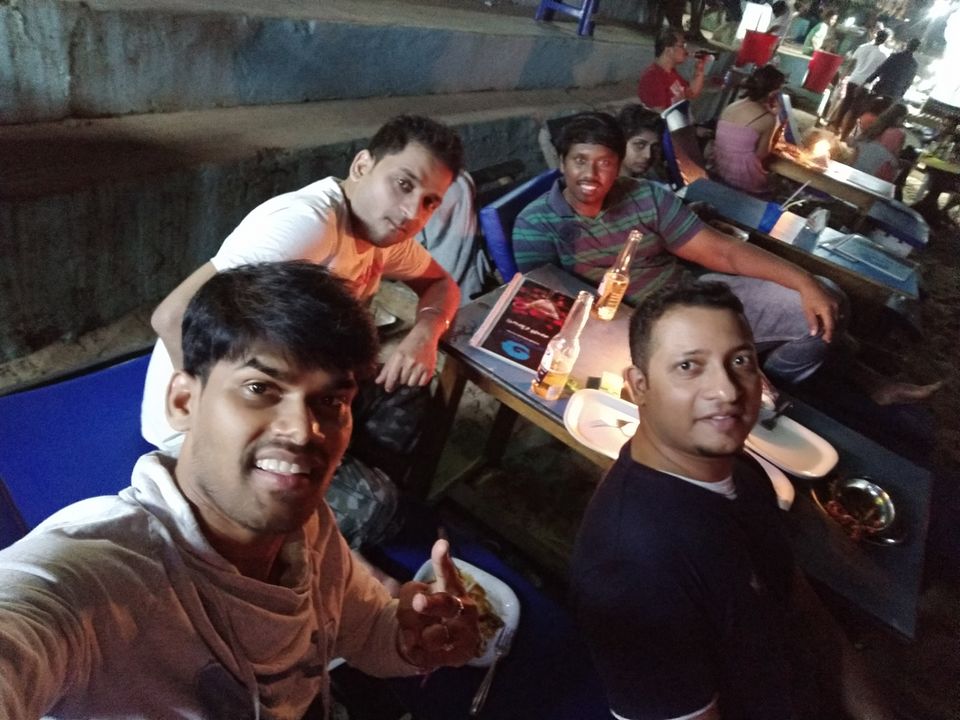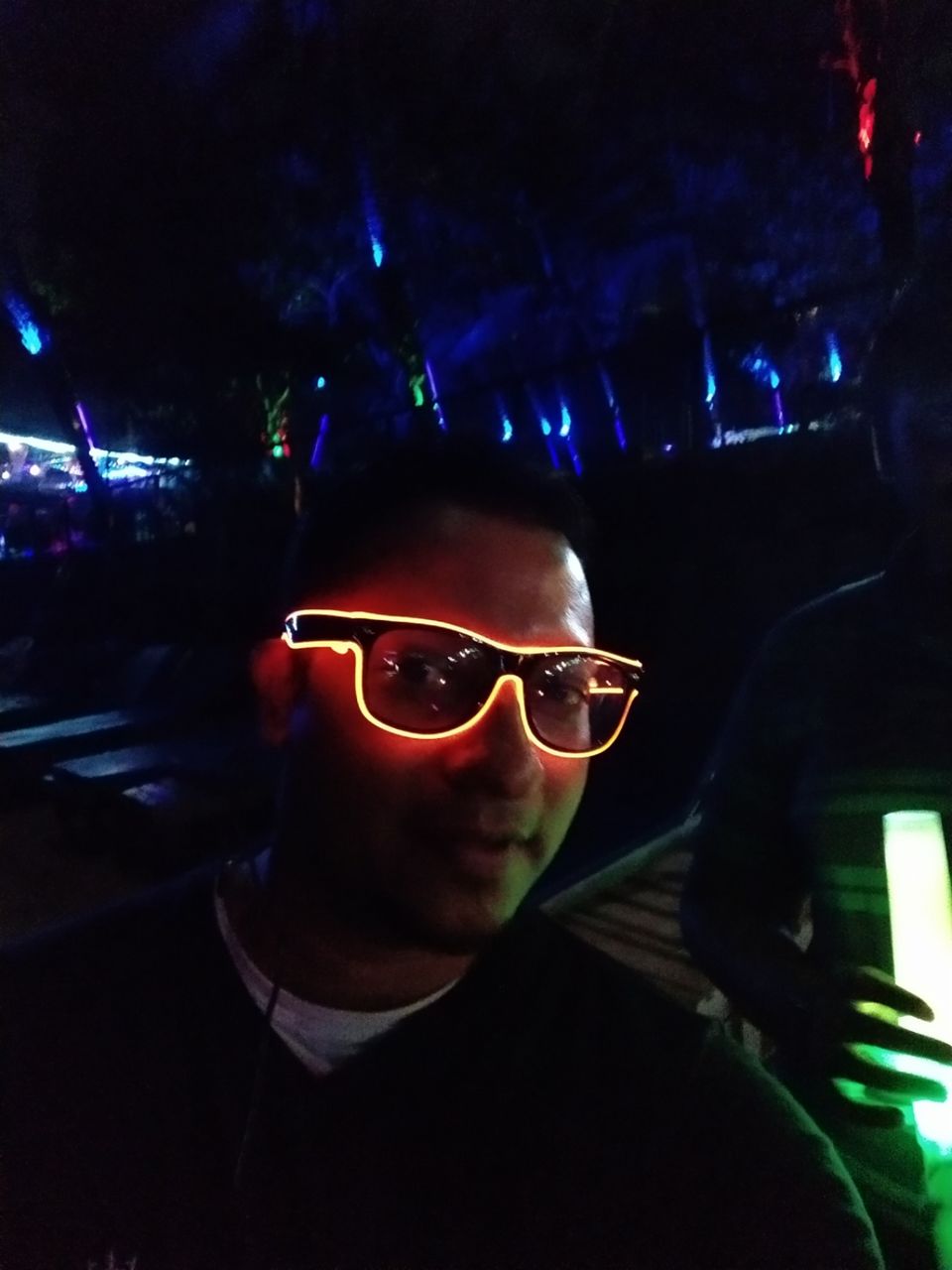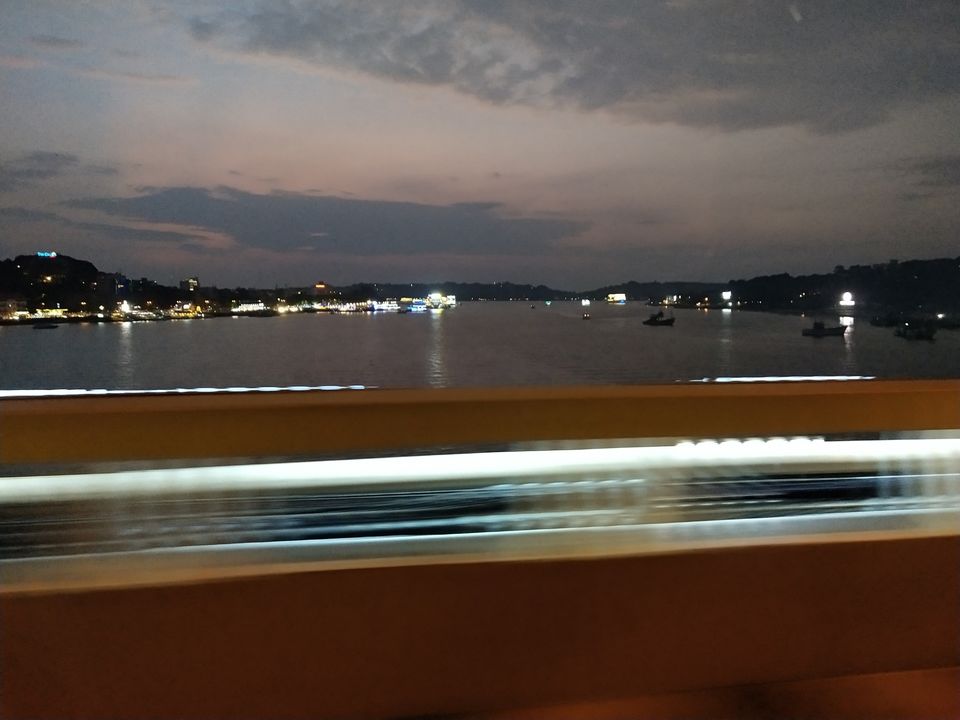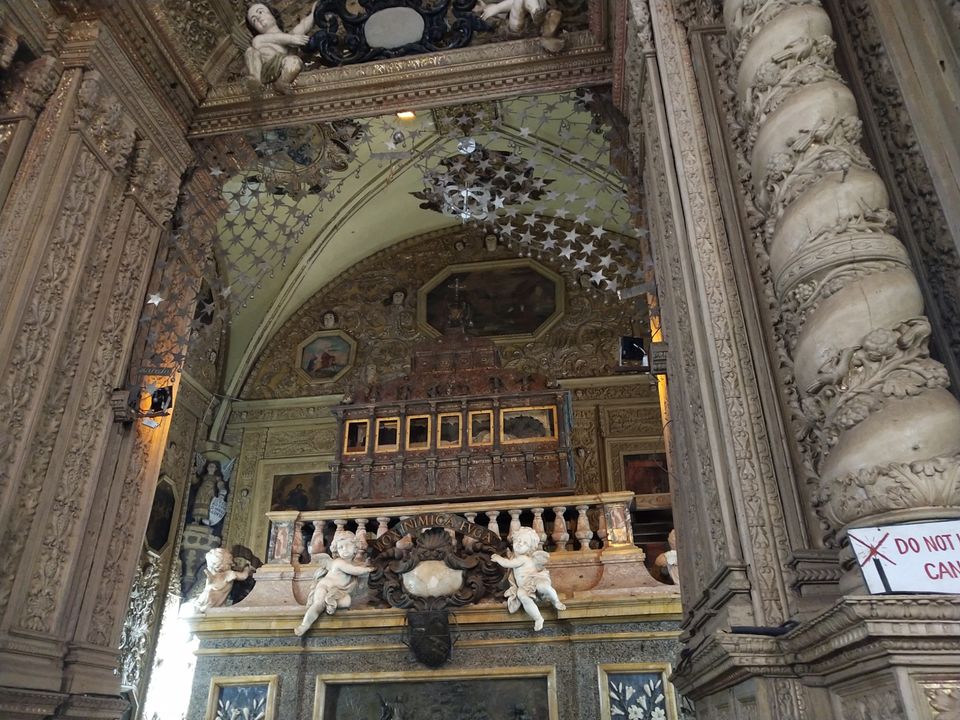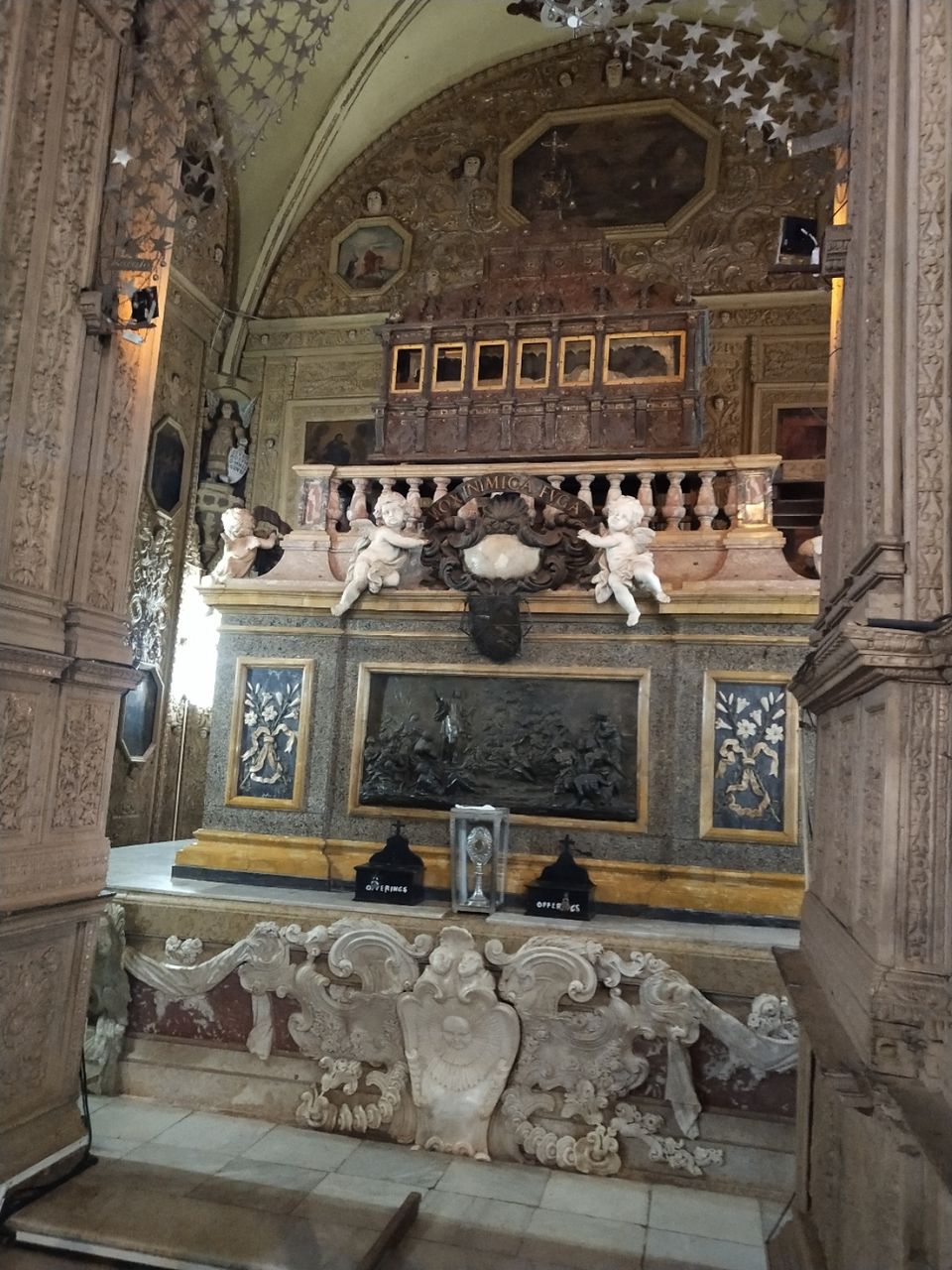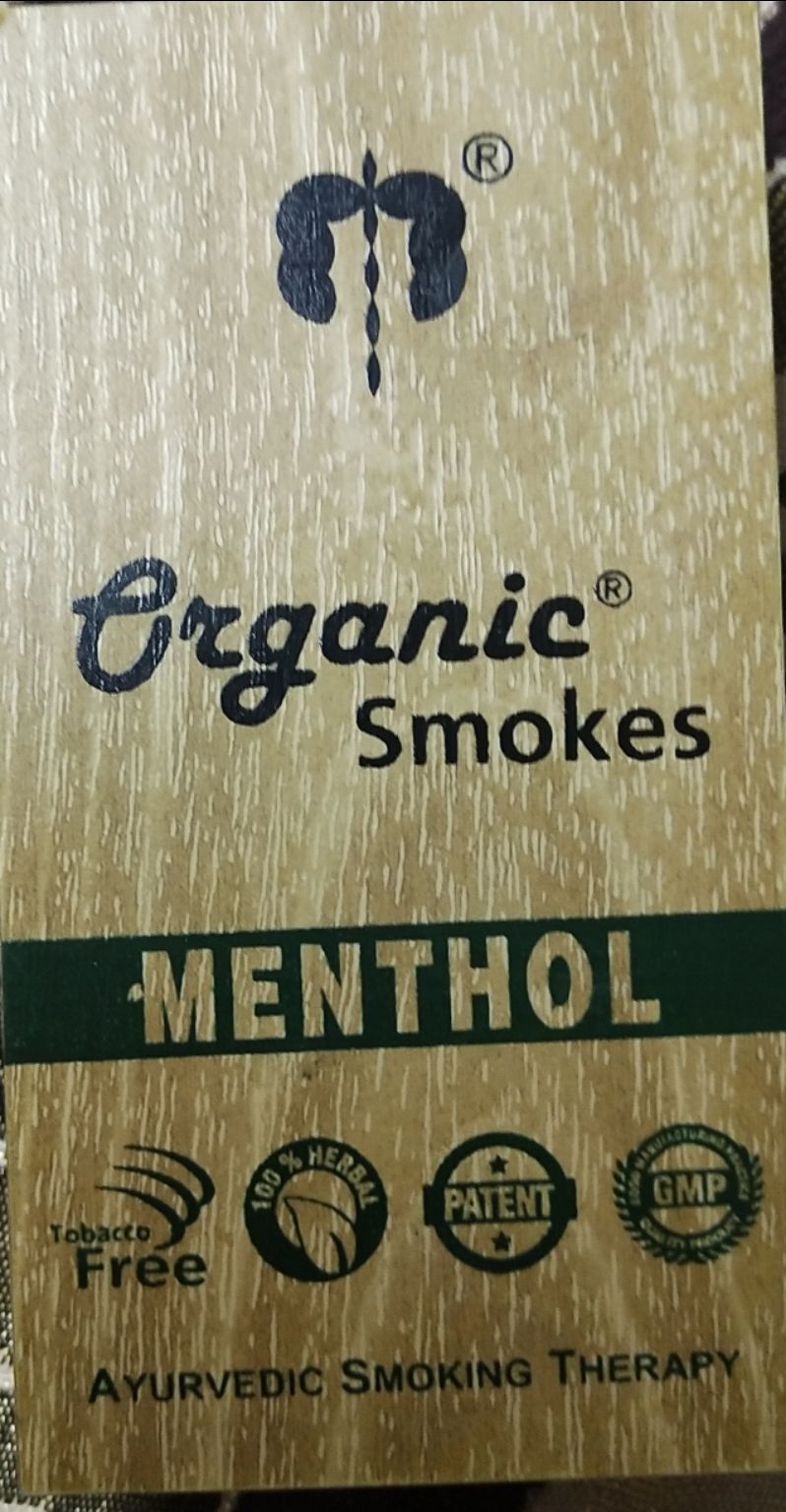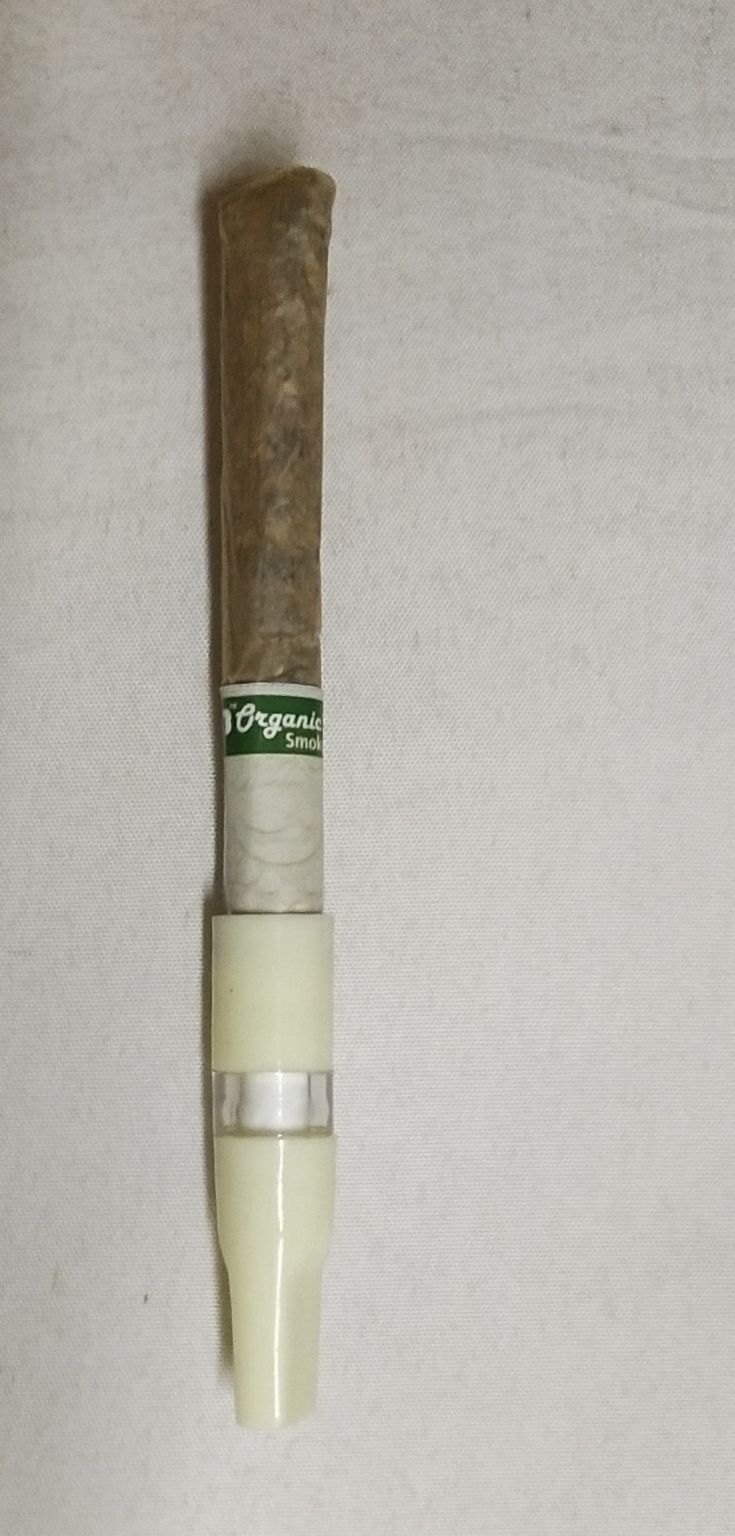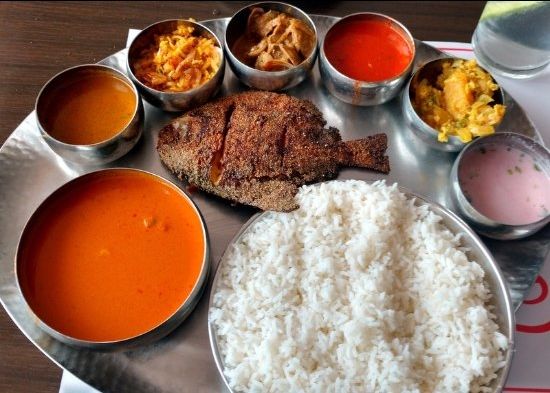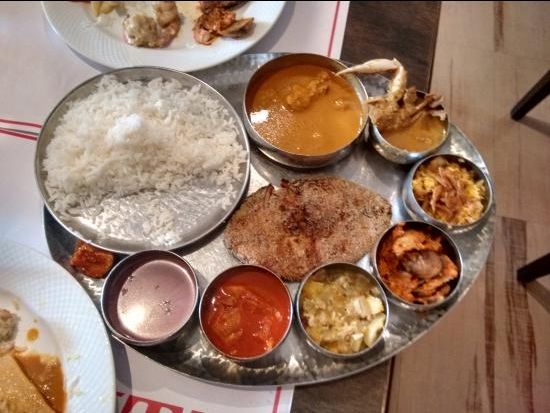 After breakfast we headed towards
1.Aguada Fort- Fort built by the Portugues fearing attack from the Marathas.
You need to walk a bit to reach to the fort. You can have a beautiful view of sea from the fort. Just near the fort you can find the Light house , once you reach top of the light house you are welcomed by a beautiful view.
2.Boating- Rs 300 per person for around an hour.
While on the boat near Aguada fort you can view Dimond Merchant's( Millionaires) bunglow right above the sea on the cliffs.Then you get to see Aguada fort and Central Jail. Finally they take you somewhat deep into the sea to watch dolphins.
3.Anjuna beach- Most of the tourists think the rock beach of Anjuna as the real Anjuna beach , but   you can reach Anjuna beach by walking across the narrow lanes towards the  left of the rock beach, across stalls that sell anything from tops,tshirts,shorts,sunglasses etc. On the way you can find guys stopping you and asking for need of stuff " Sir stuff chahiye kya". Guys asking you directly for someting illegal is quiet strange.
Finally we reached the beach , now this was a tough decision to be taken, which beach shack should we opt for. From my previous experience i had thought of Cafe Lilliput, but since there was no crowd at all we then decided to have a look at Janet and John's shack.
It turned out to be a great experience at Janet and John's . Here they play good bollywood music.
Food here is exceptionally great.Calamari chilli was just awesome.Prawns golden fry n Chicken dry fry were mouth watering as well.
A dip in the sea water was really great . You need to be carefull in Anjuna after you venture into the waters as you can find stones around. You would be badly hurt if you end up falling on these stones.
Then later on it was time for some watersports.
You get a package of 5 rides for 1400 bucks which includes Jet sking,speed boat ride, bumper, banana boat and para sailing.
Where my friends opted for the package but i had just opted for para sailing. This was the 3 rd time that i would be sailing.
For oara sailing  pay Rs 800 for just around 55 seconds . But it is an adventure worth experiencing.
Sinq Night Club- One of the best night clubs in Goa with poolside cabanas and good dance floor. We left the club at around 12.30 pm
Saturday night bazaar-All i can say its a poor quality replica  of the real Saturday night market  at Arpora. Here you can find wide variety of stalls selling clothes, musical instruments and food( mostly Indian) . Here you miss the vibes that you find in Saturday Night Market Arpora.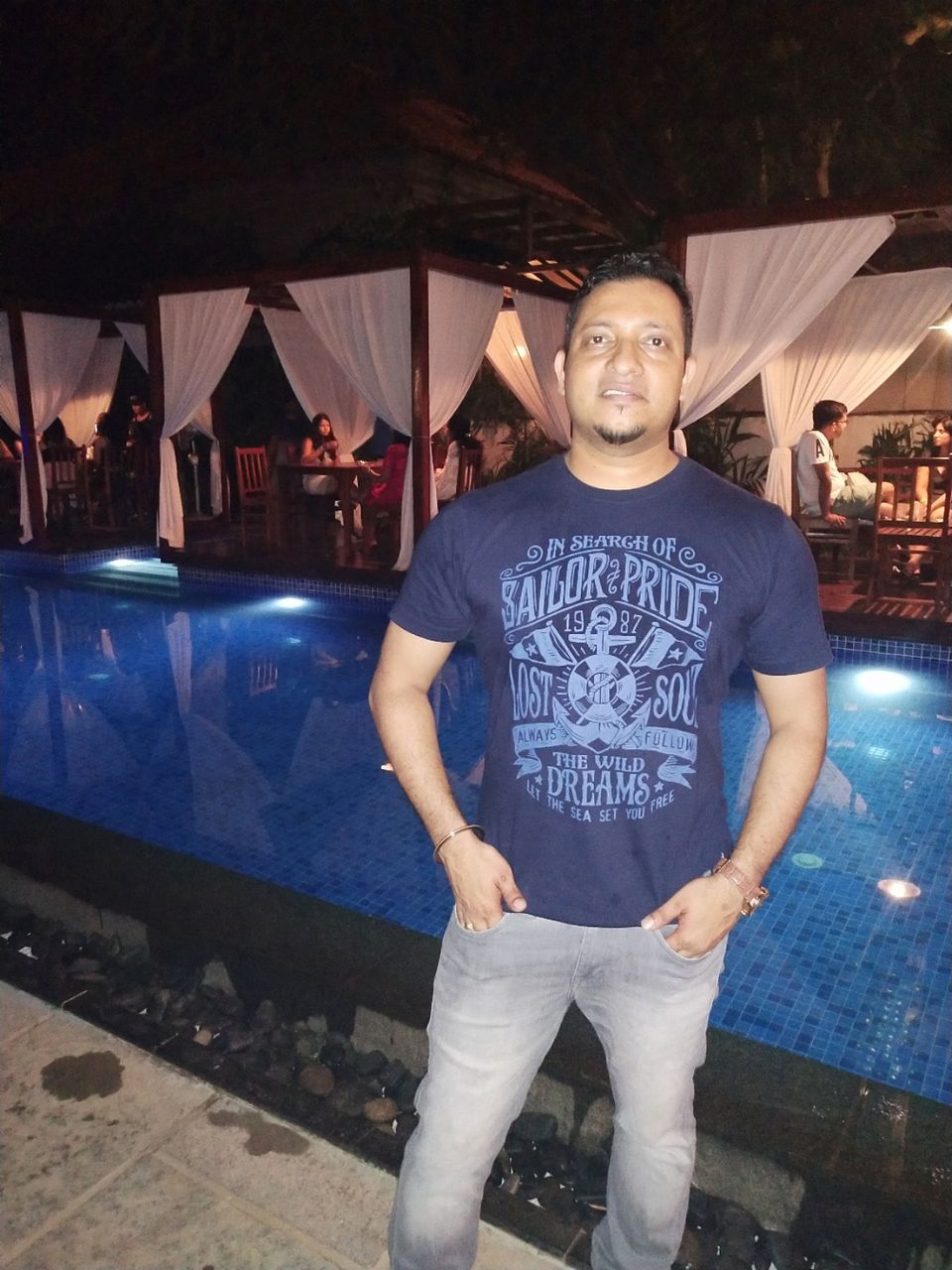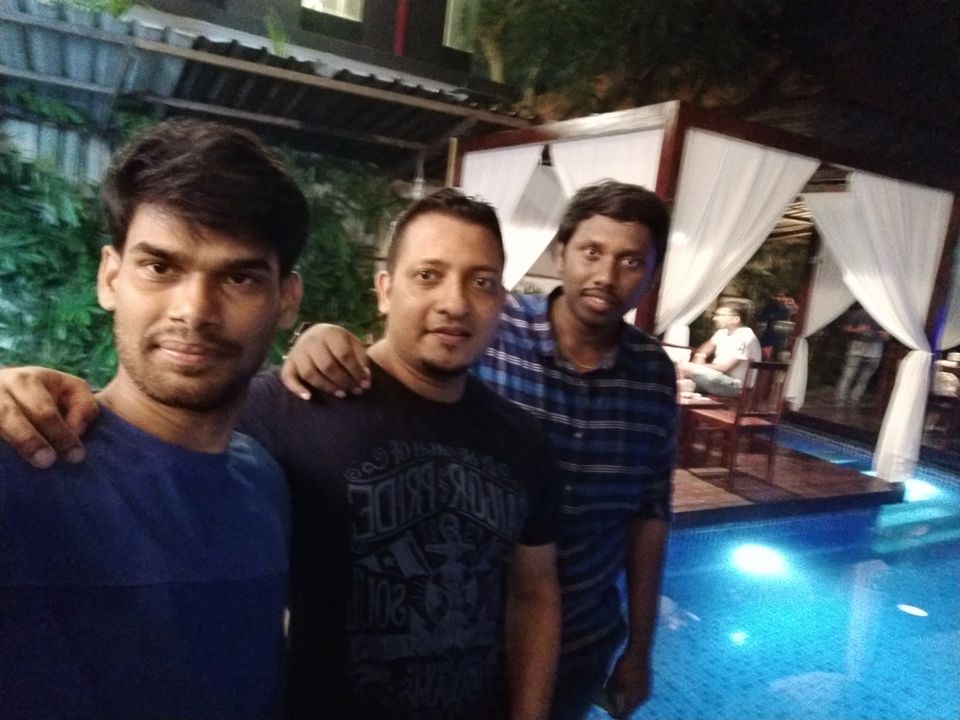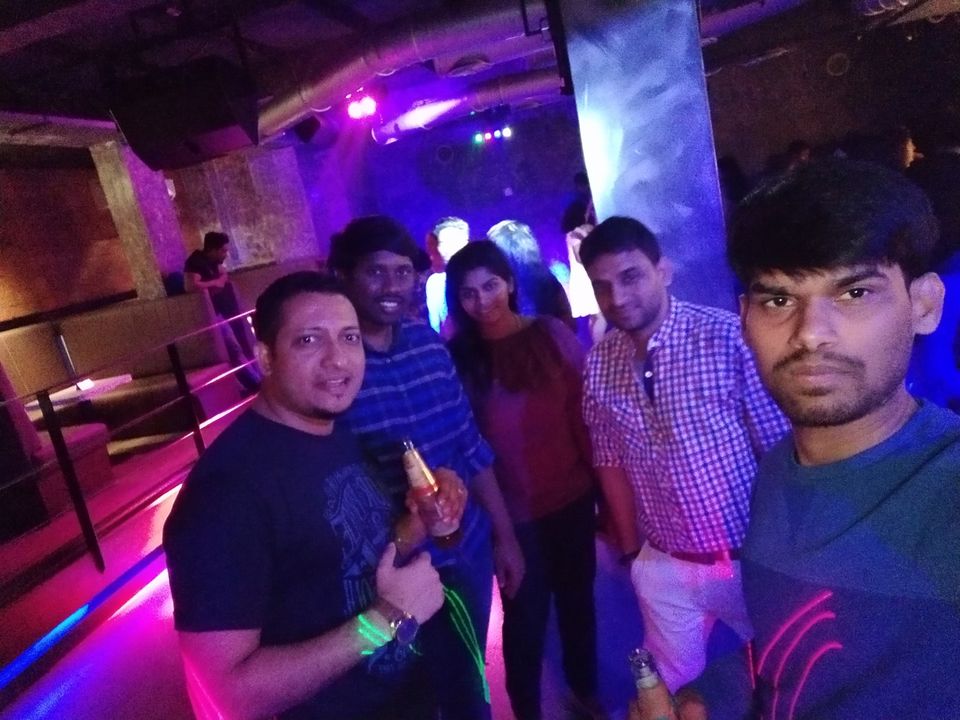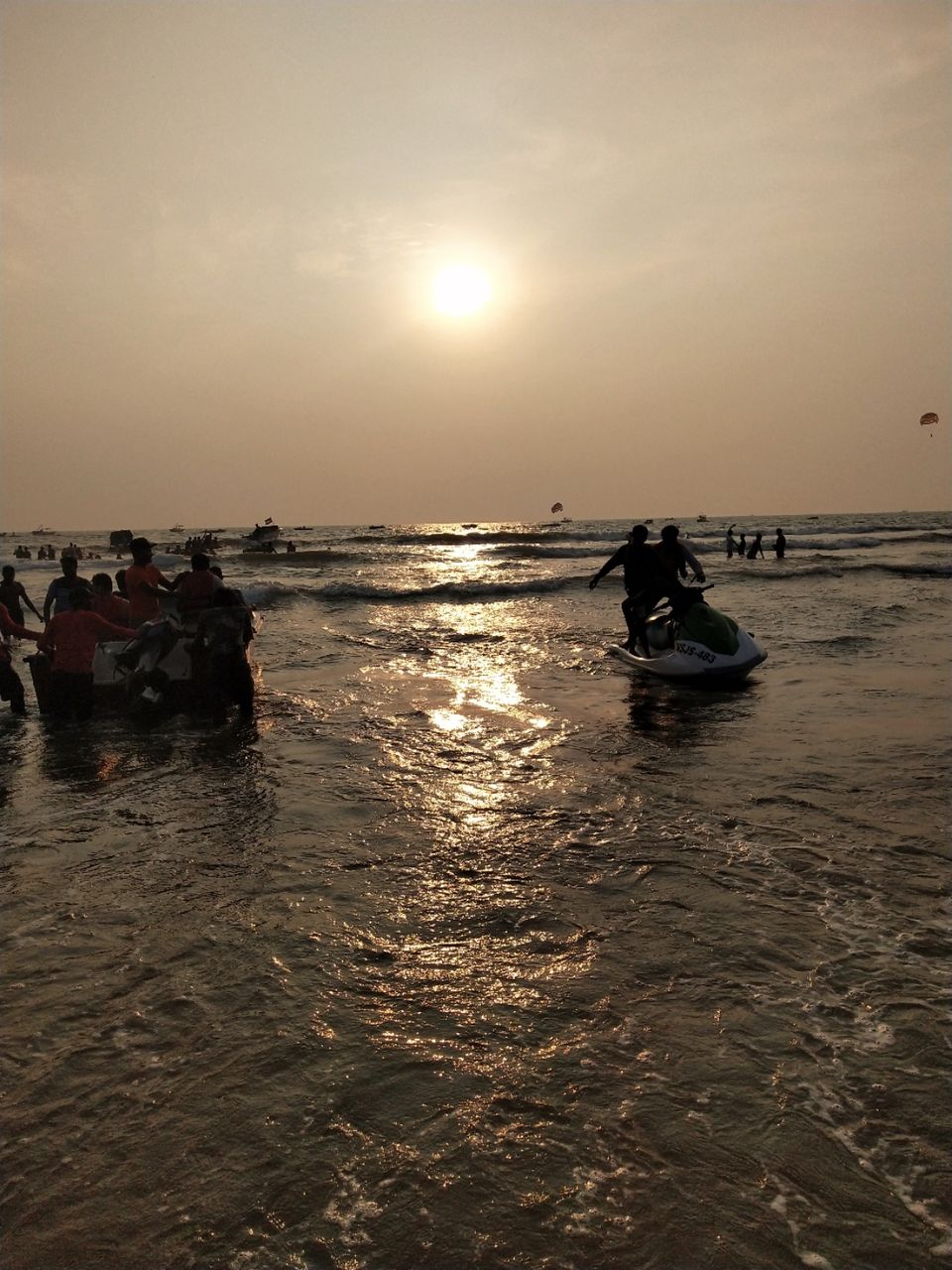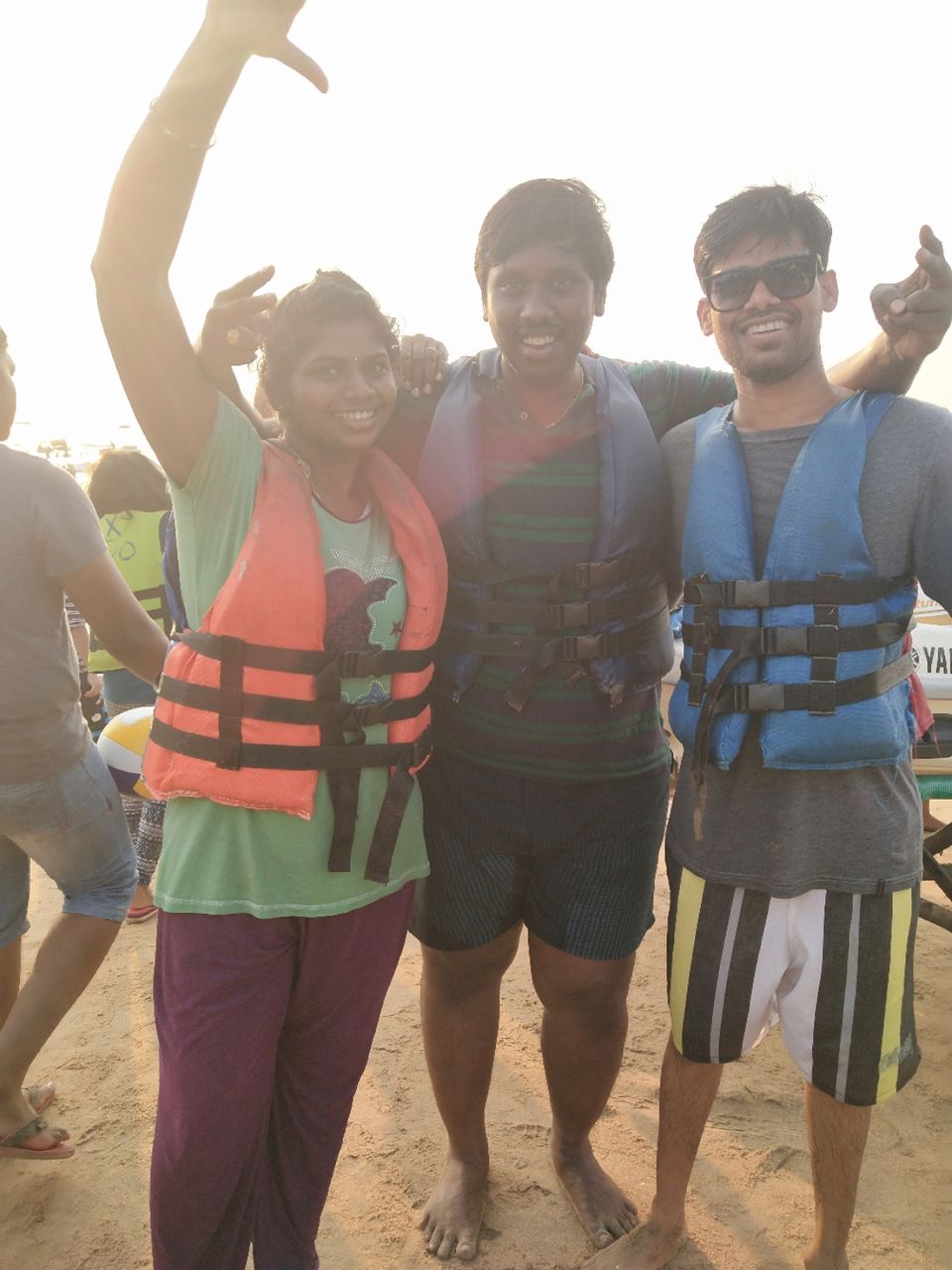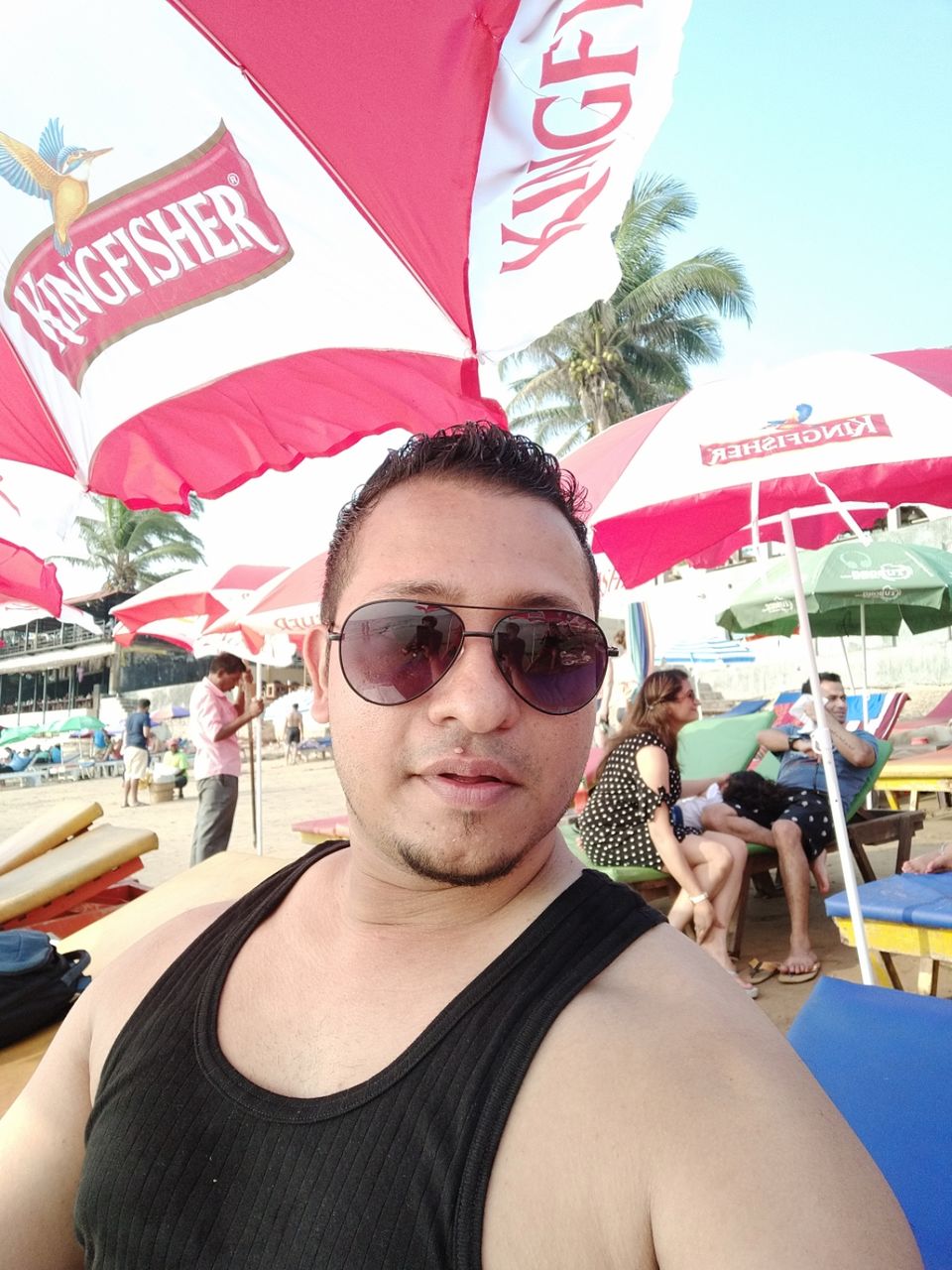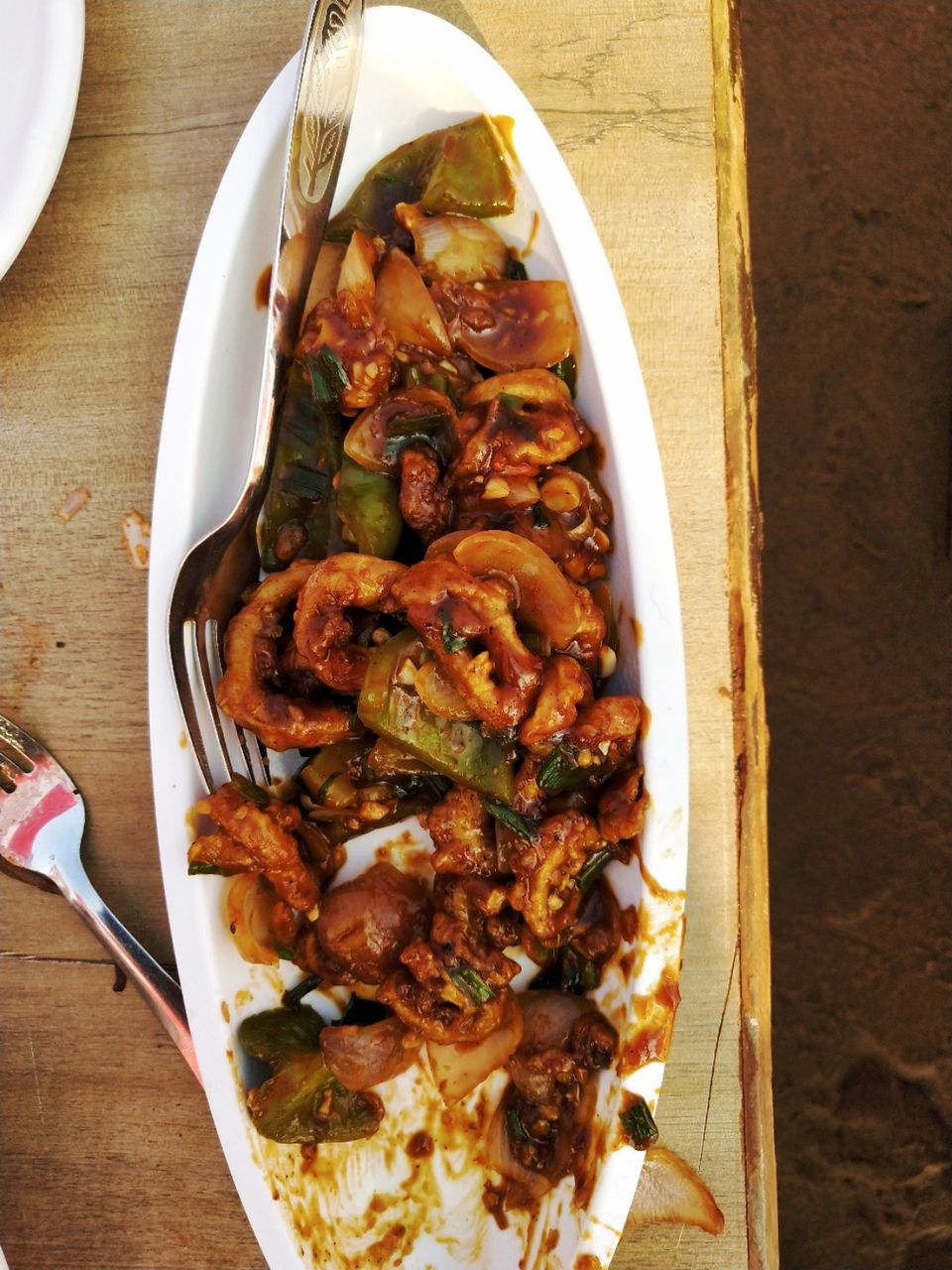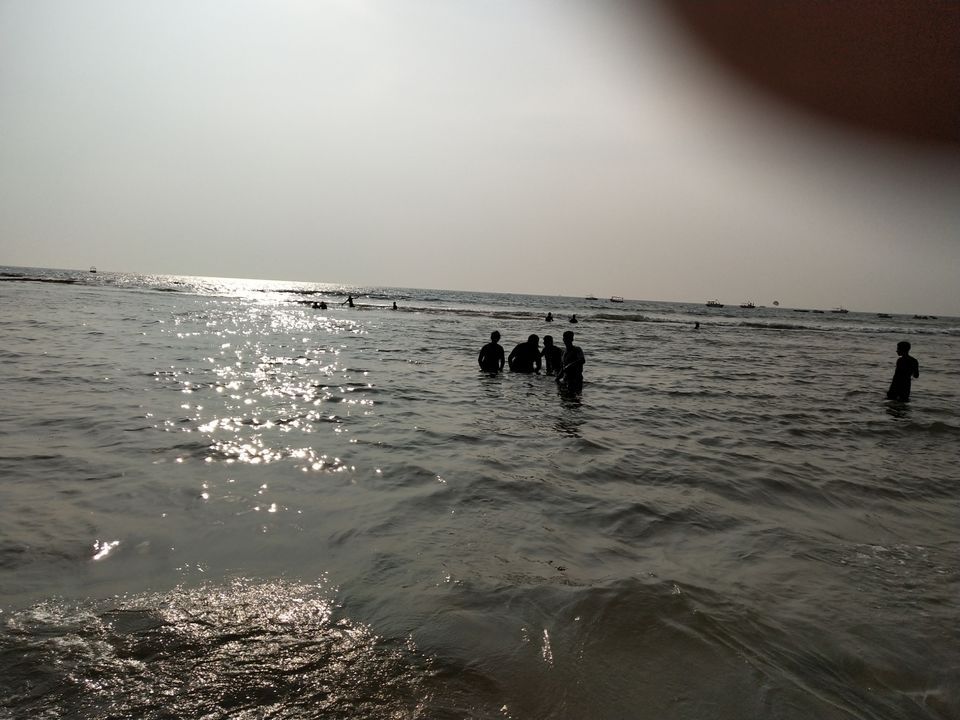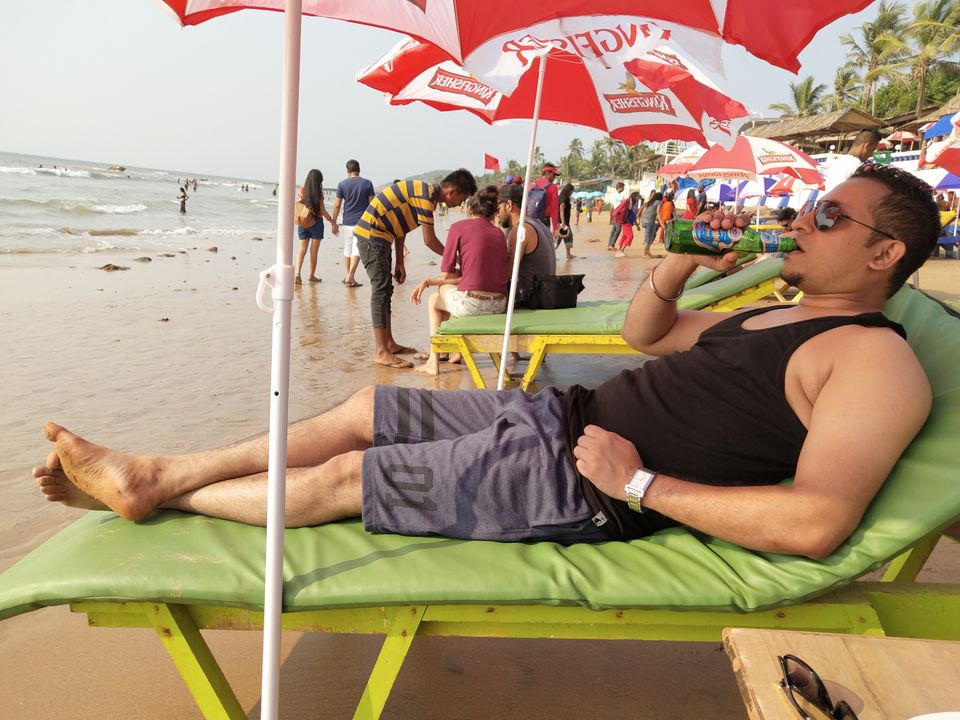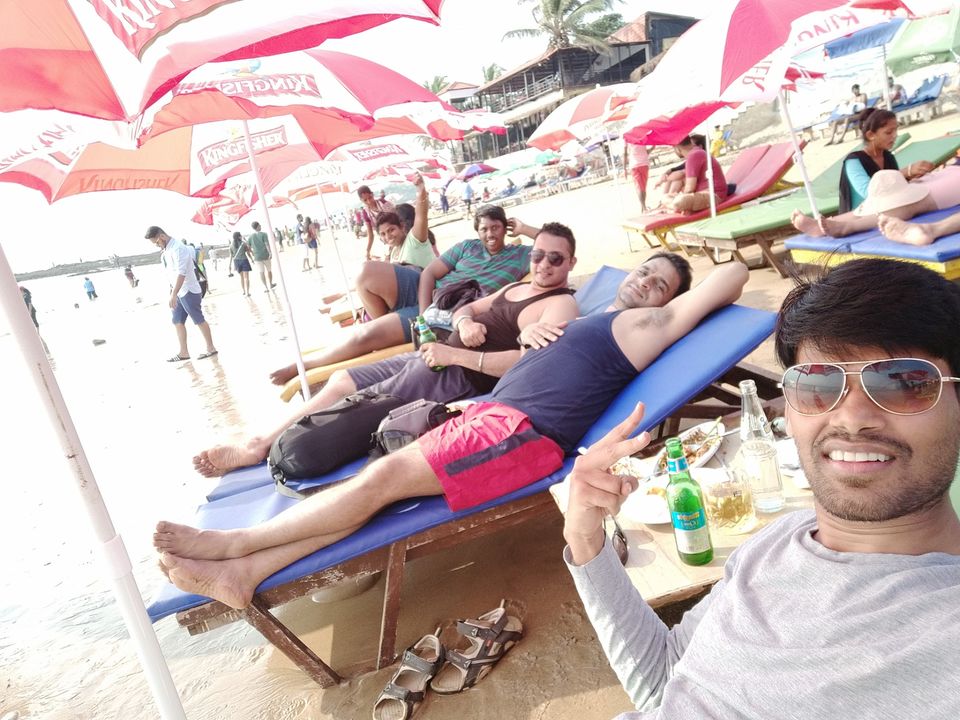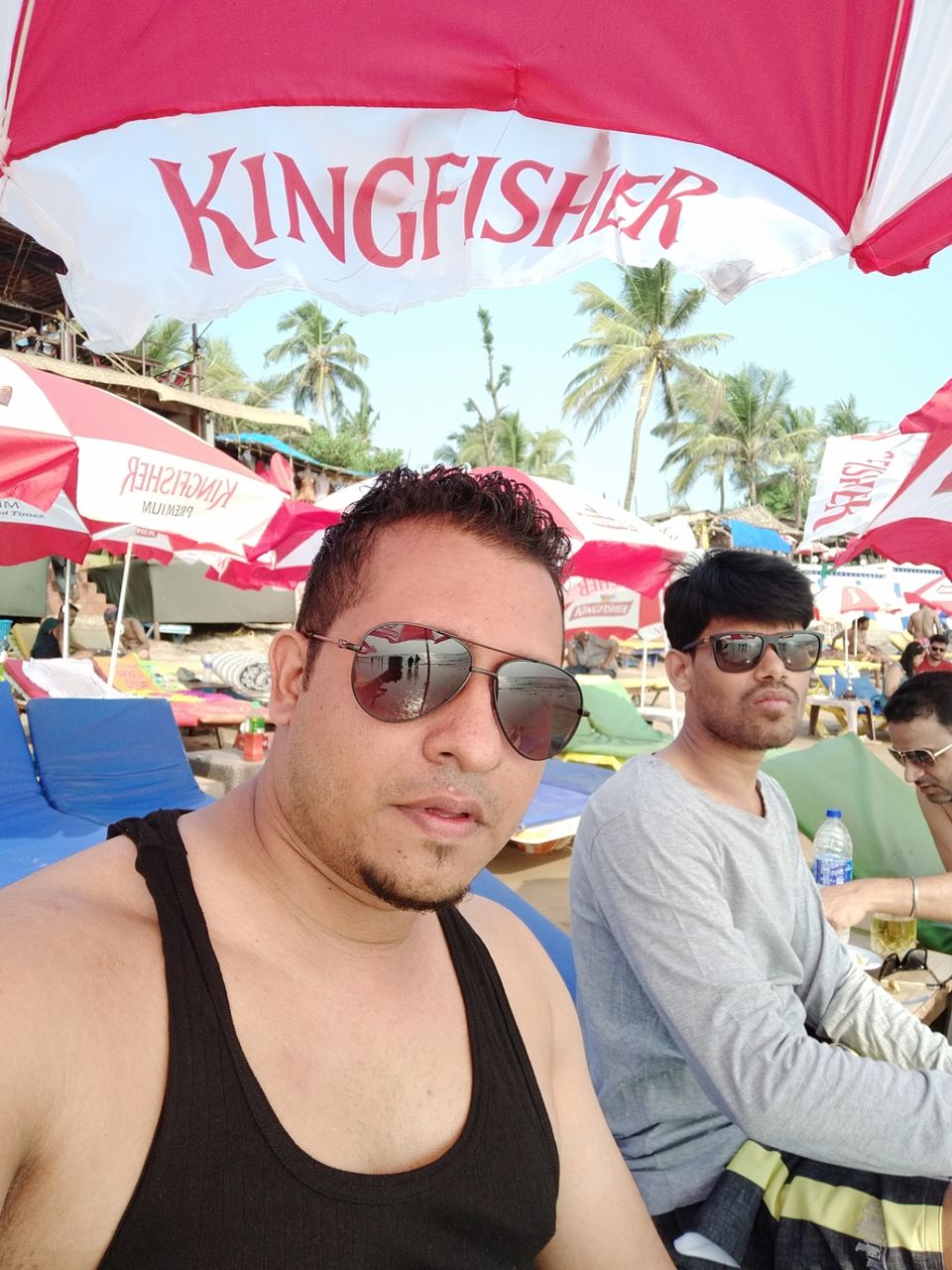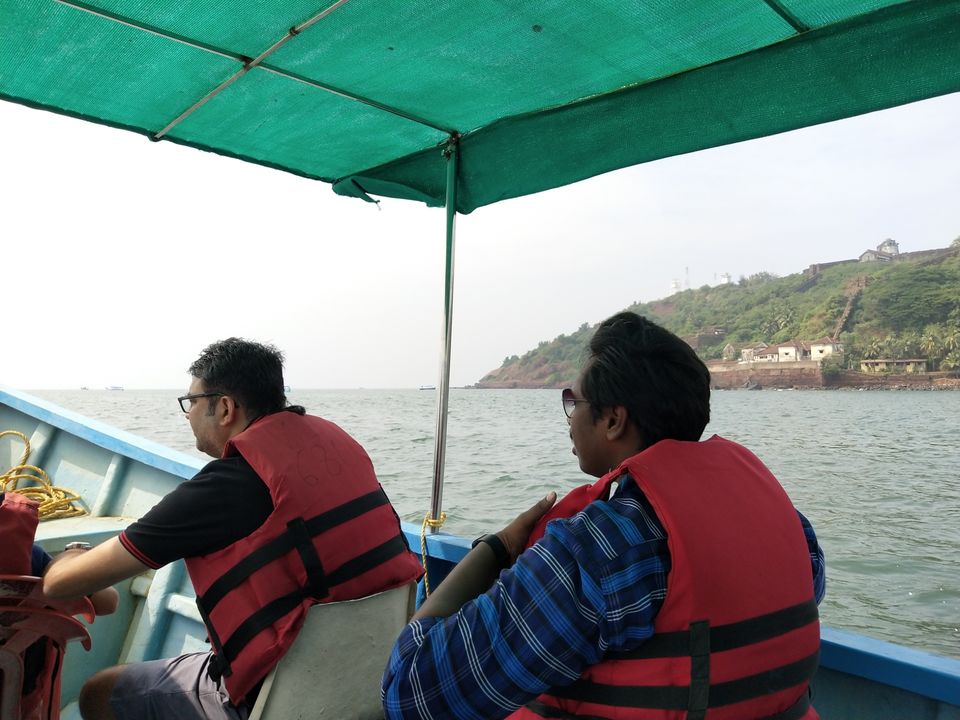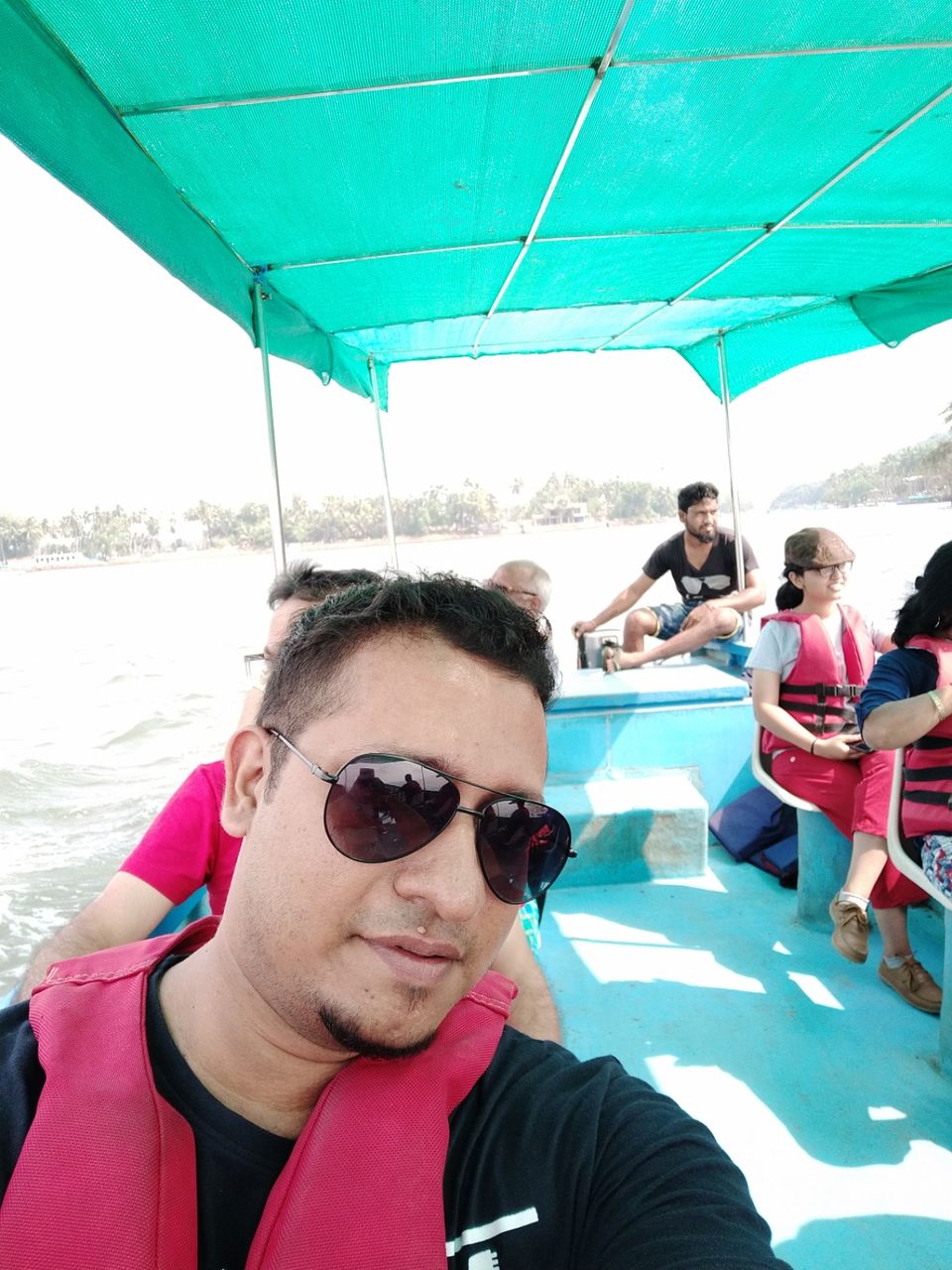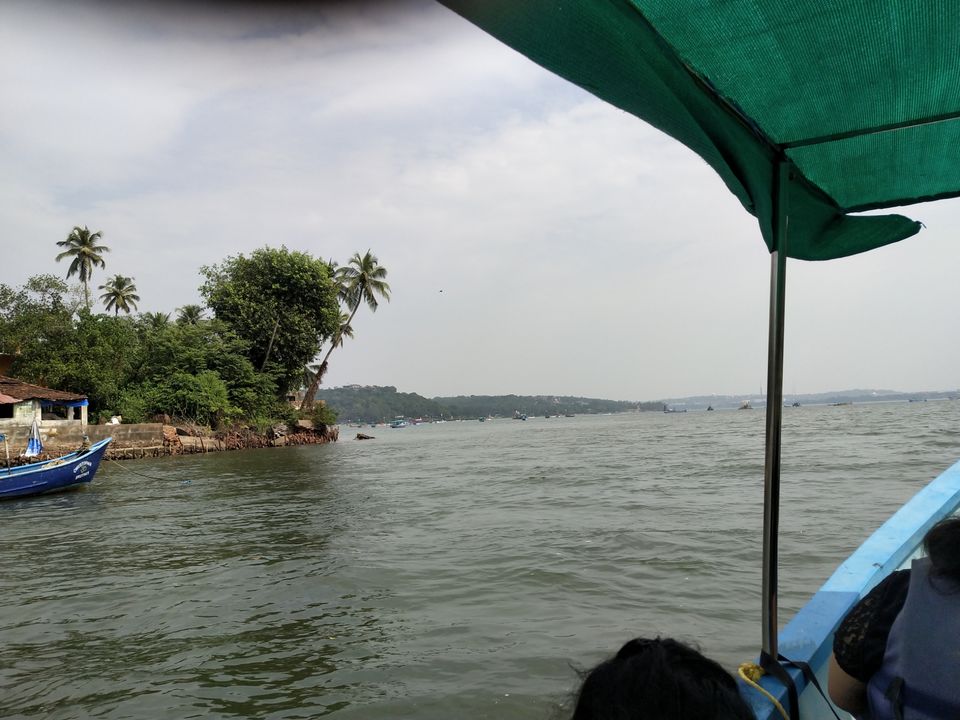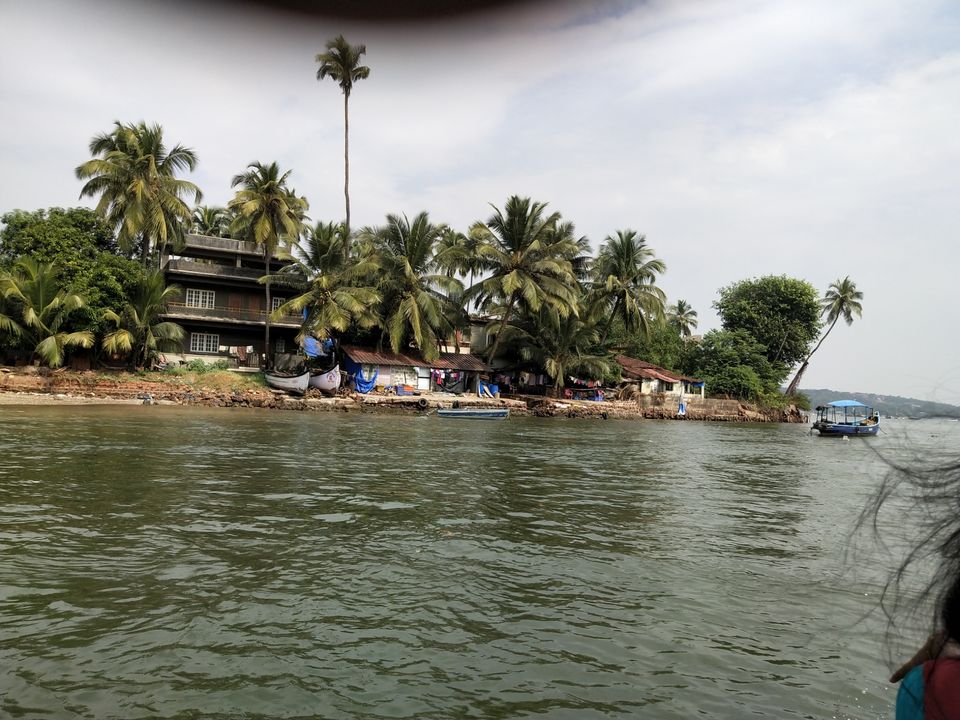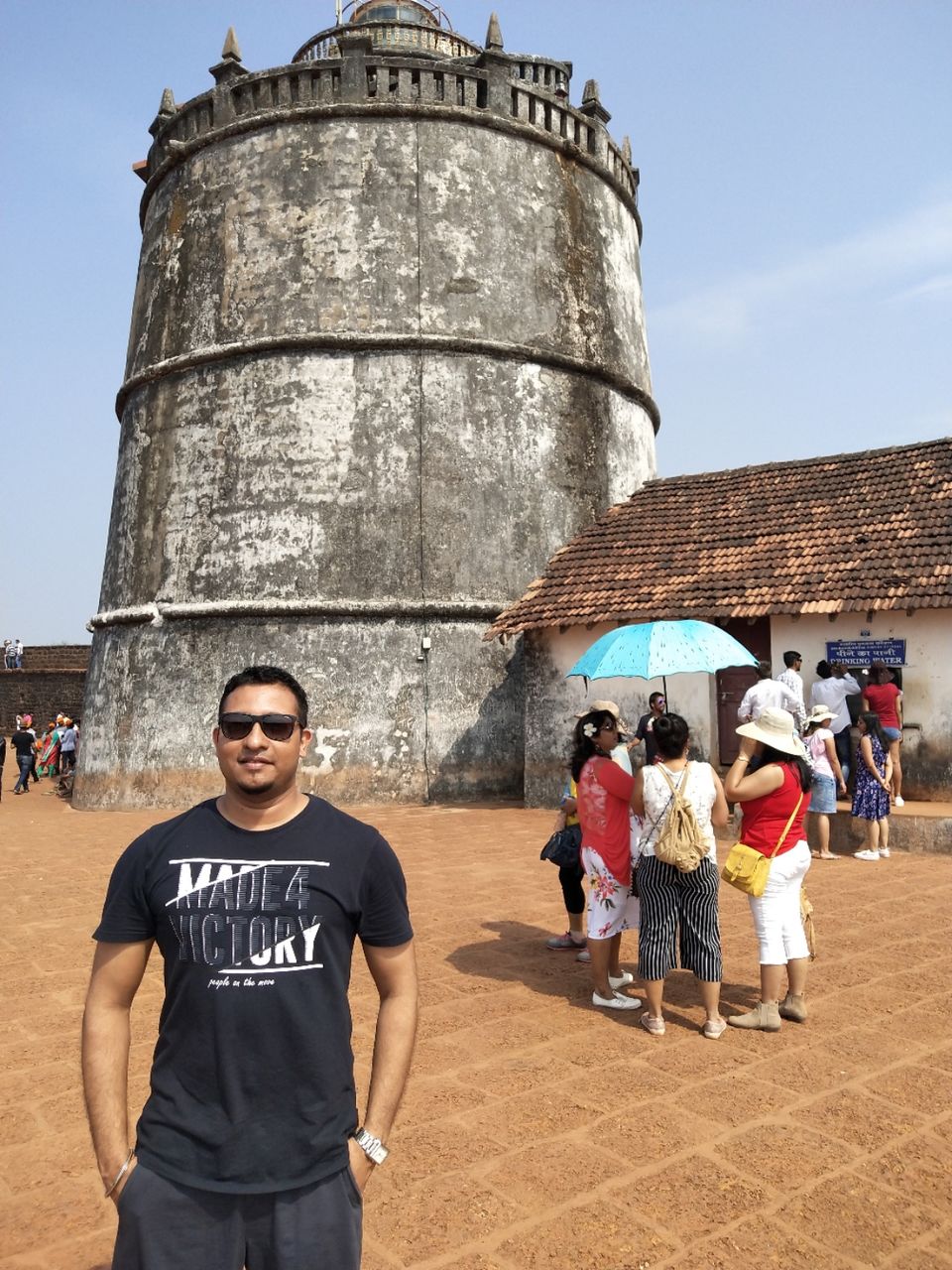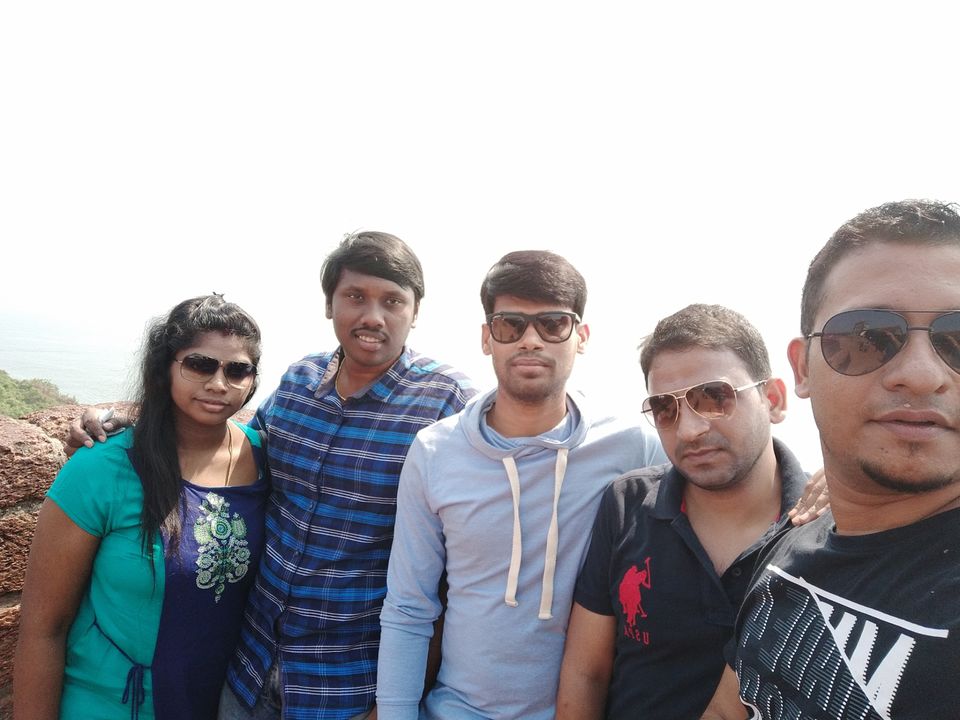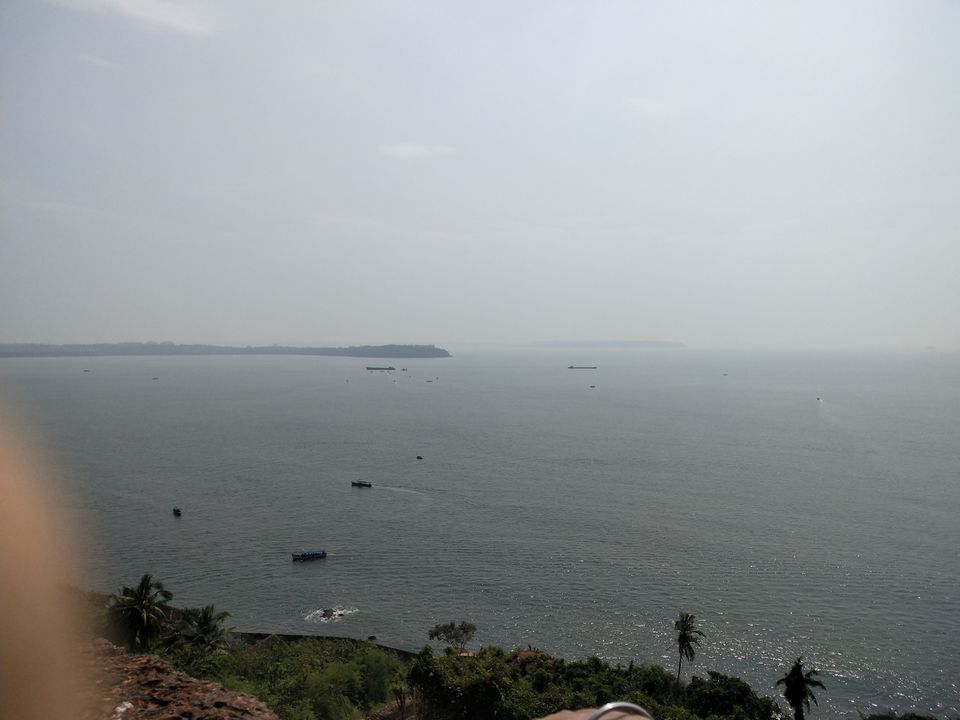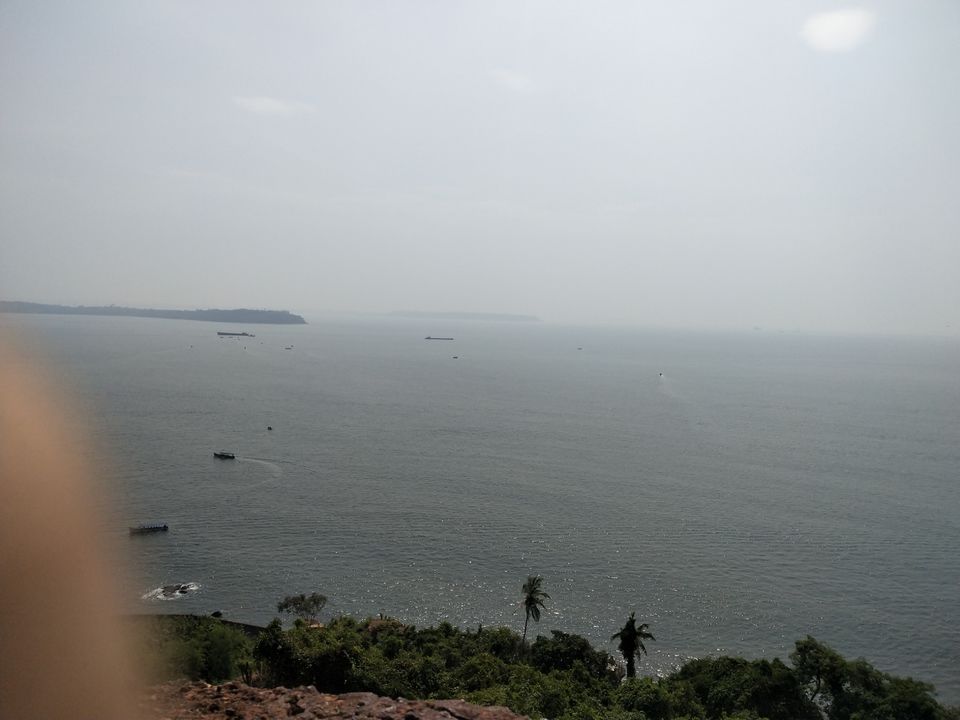 This was our last day  in goa.
1. Reis Magoa Fort- Here they charge Rs 50 per person on weekdays. This is one of the most under rated fort in goa coz most of the tourists donot visit this fort. You need to climb a lot  to reach the entrance and  Just as you enter you can find above your head the place where hot oil was  used to be poured or arrows were shot at any intruder. Here you can know more about the past days of goa as this place has got inscriptions and images of goa under portuguese rule .You can have a great view of panjim, donapaula from top of the fort.There are a few cannons placed over here facing the sea and land.
2.Chapora Fort-Just a few metres away from vagator beach you can find the chapora fort known for its picturesque sea view. You need to climb the slippery path to reach the fort. Make sure that you wear shoes with proper grip and carry your hats to save yourself from the hot sun. Once you reach the top from one side the entire stretch of Morgim beach is visible and from the other side below the cliffs you can have a breathtaking view of Vagator beach. Dil chahta hai point is also located here.
Our journey to goa came to an end here and later we proceeded to Kankavli in the Mumbai goa highway  from there we had to move right to Gaganbhawda which was the shortest, safest and better route to reach Kolhapur. We reached mumbai next day in the morning at 8 am.
Beaches s that we could not visit this time were Palolem beach , Agonda beach n South Goa and Morgim , Ashwem,Mandream, Arambol beaches in North Goa. Wish to be here soon.
For anyone traveling to Goa from Kolhapur please avoid the Radhanagari route as it is in a worst condition . Avoid amboli ghat if your are traveling by a cab. Best and the safest route is via Gaganbawda .