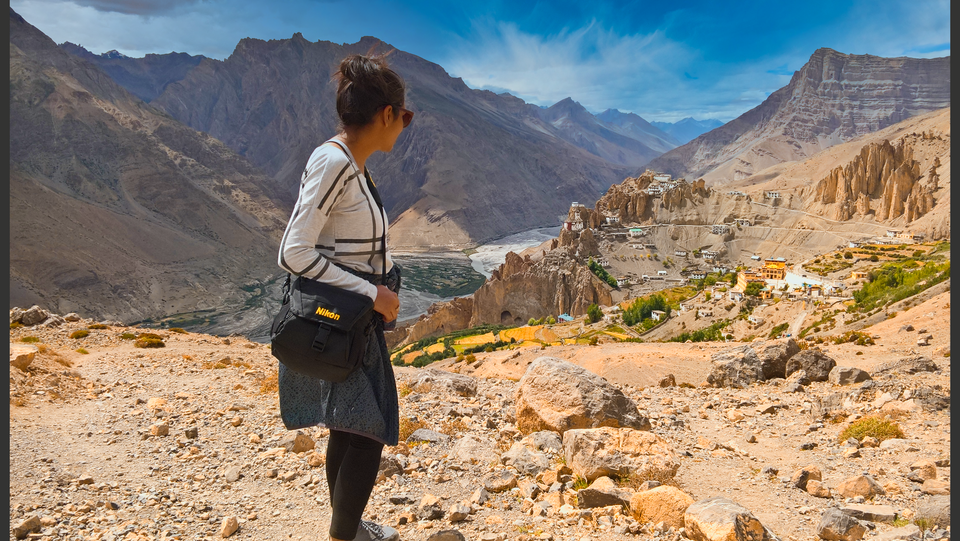 This was my first experience to be on the beach. I live in the North part of India and beaches are far away from my place. So, I planned a special exploration trip to Goa. I took a flight from Delhi to Goa.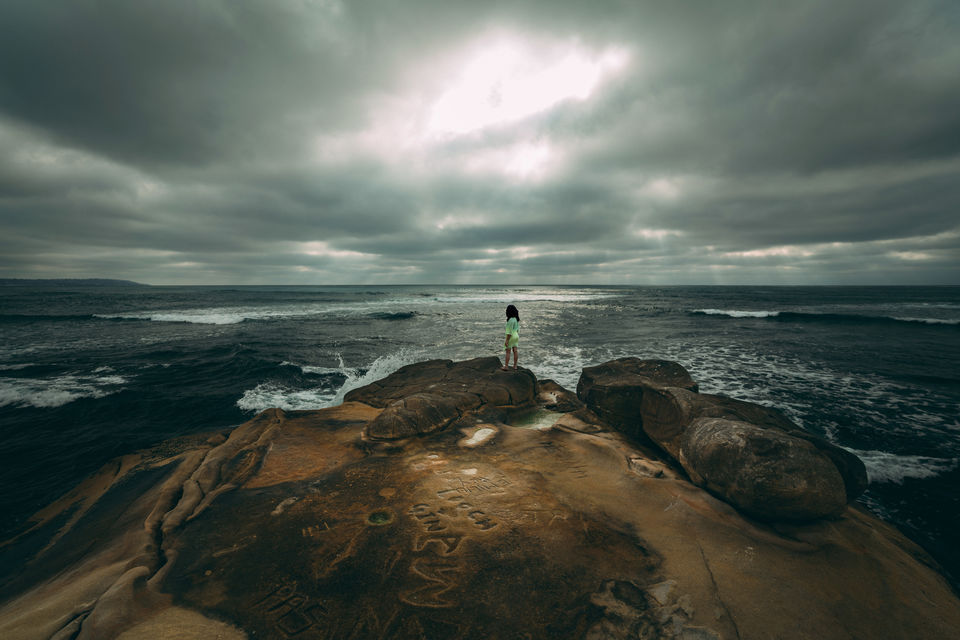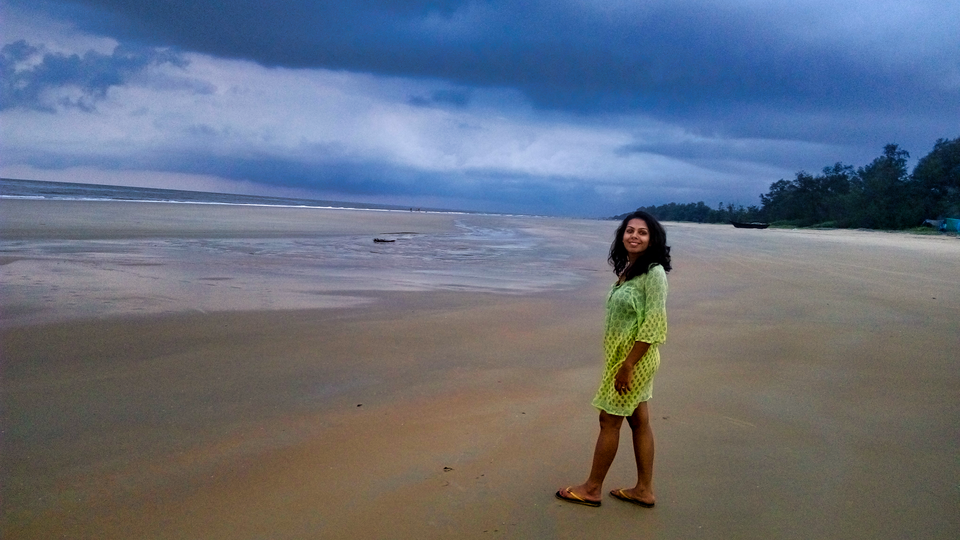 Excitement to see sand, mountains and sea at the same place was was flowing over my head. Finally, I was going to see the Goa that I only saw on either social media or Bollywood movies. It was a morning flight to Goa in October 2018. The flight duration was of 2 hr and 30 mins and yet it was getting difficult for me to hold on to my excitement to be there (laughs). When I landed in Goa, it was all lush green even the wind smelled so different, it was moist. I was already in love with the city 💓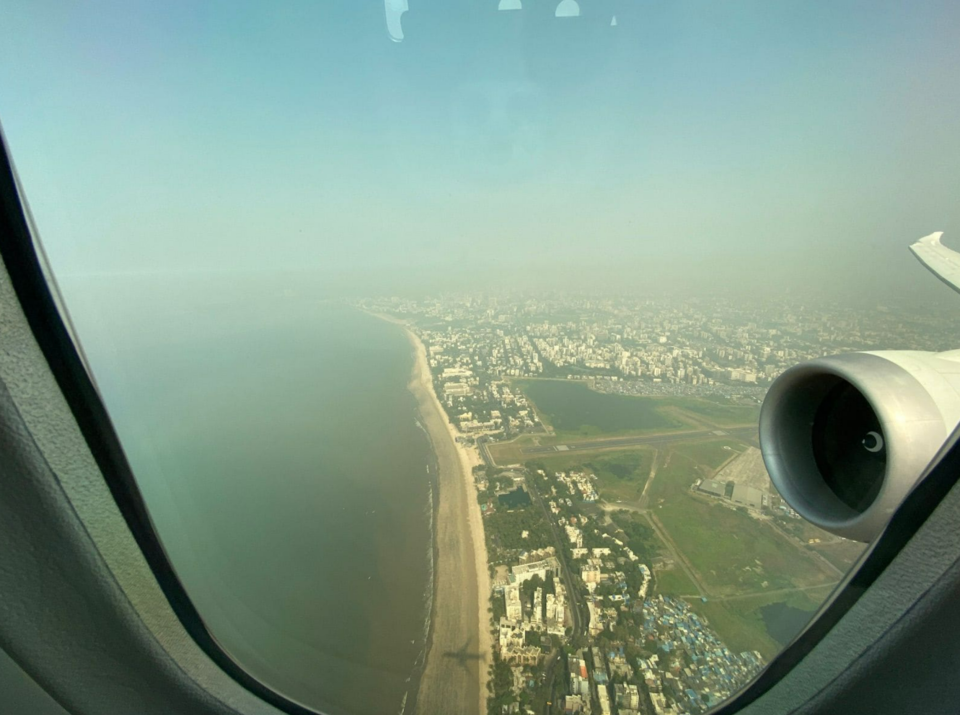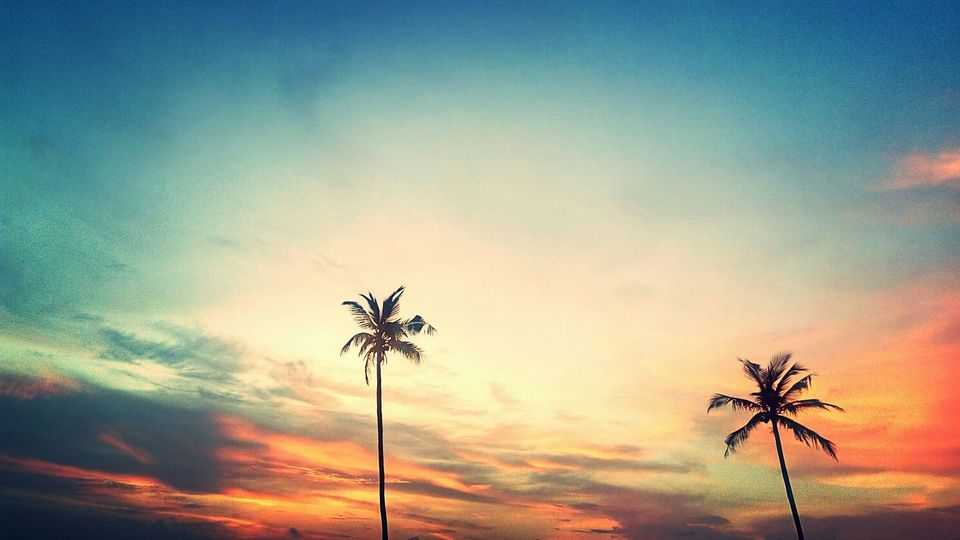 I headed to our hotel straightaway left my luggage there. The hotel had a private beach at the backside of the property, which was amazing. So, I rushed to see the beach for which I had so many expectations.
And here is the most important part I was so inspired from the idea of Goa from Bollywood that I literally expected it to be a real happening place where people would be dancing, pool parties, water sports would be going on, I would see girls and guys sun soaking on the beach sand and water all round.
I reached the beach and looked around. It was a cloudy day that day and the beach was almost empty except few local women looking for seashells and a dog. I felt a bit disappointed and sat on a beach chair laid within the private area of the beach.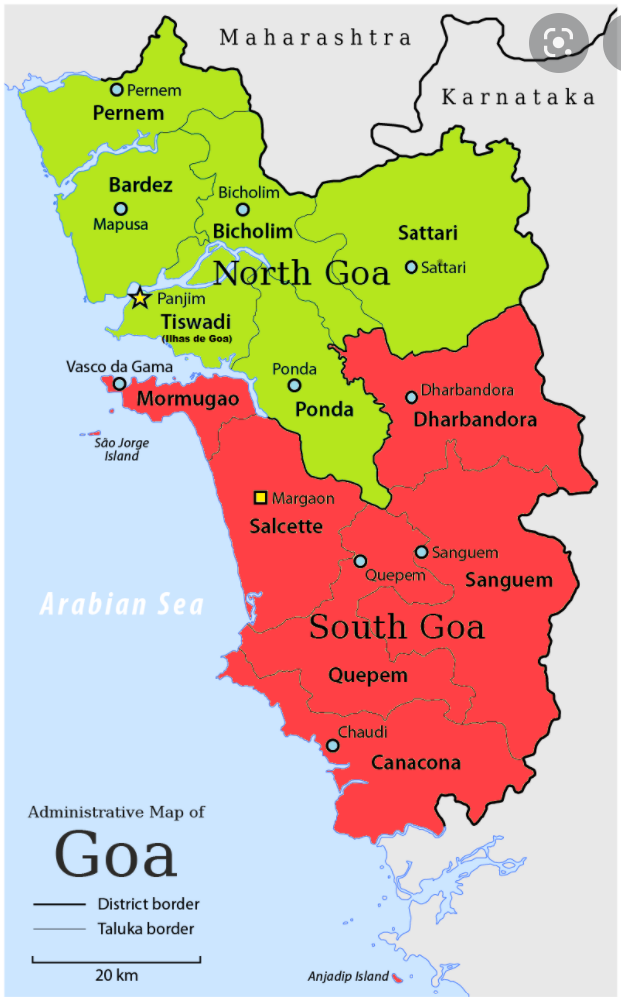 I could see only water until my sight could reach. The beach was looking mesmerizing; it had a vast coastline where the waves were crashing. Slowly my disappointment started to faint in the music of the crashing waves. There was a beautiful sense of satisfaction or fulfilment within me, I sat there for long just looking at the waves. Didn't even have a track of time, as I was enjoying it. Later I decided to take a walk by the beach and the dog accompanied me. I still remember that evening as one of my most memorable and calming evening, especially after crazy work schedules for a long time.
Then I recalled the fact that why South Goa is known for its beautiful and peaceful beaches. Moreover, my first few days in the city were going to be in South Goa. Here are some beautiful moments from South Goa.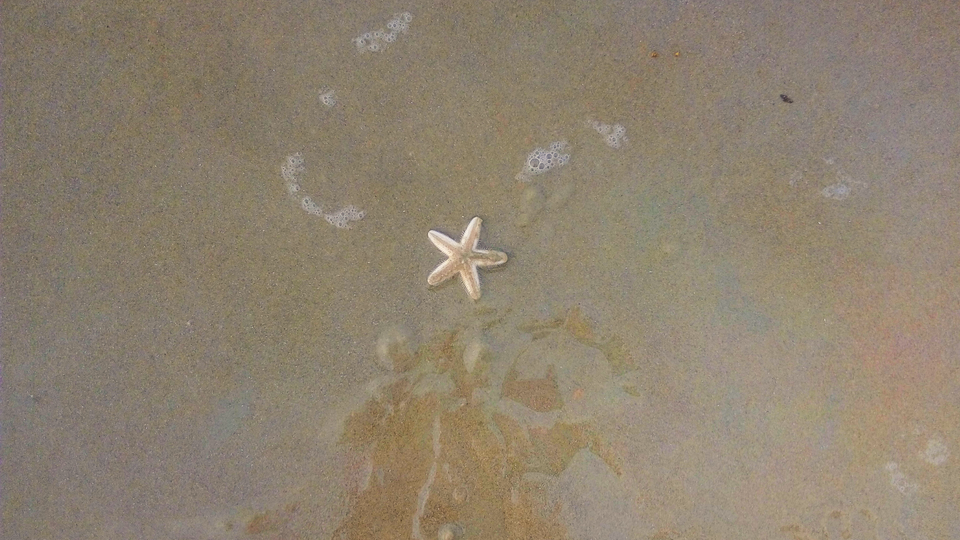 During late evening, I had poolside dinner. During the same time I could see the clouds building up at the horizon and there was lightning too. Before this I never saw a storm building up on the sea surface.
In no time it started to rain heavily at a distance which I could see and it took no time to rain at the place I was staying. South Goa welcomed us with rain showers😊.I stayed in South Goa for two days.
I explored near by beaches while I was in South Goa as I wanted to absorb the beauty around me more than rushing from one place to another to visit all the beaches.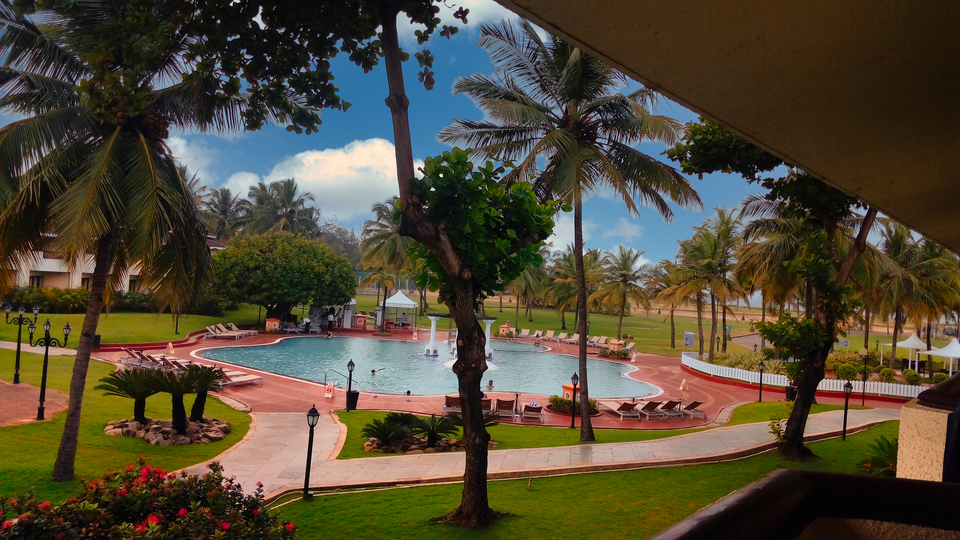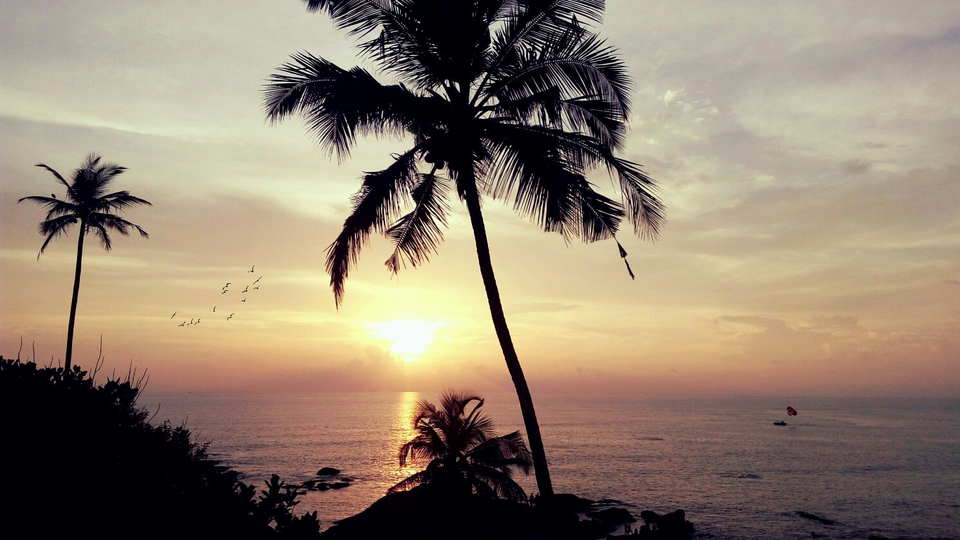 Day 3 in the morning I left for North Goa by road. It took us 1 hour and 40 mins to reach South Goa. And yes North Goa was vibrant, happening and joyful as I dreamt of it.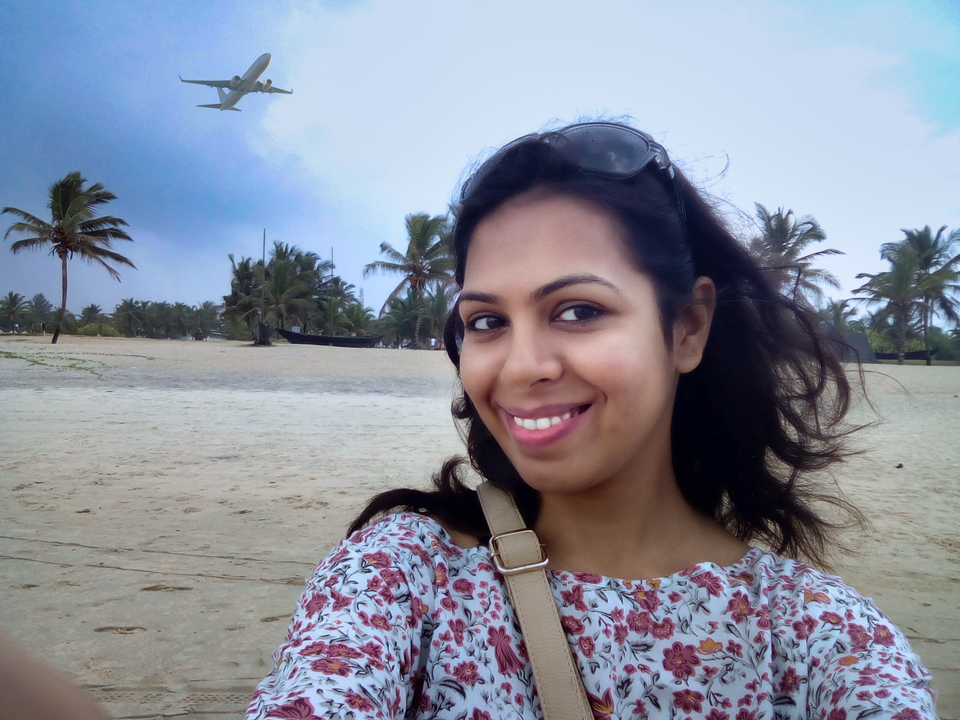 There were beaches full of tourists trying their hands-on water sports. Shacks on the beaches offering beautiful Goan beach life vibe. Famous market hang out places like Tito's lane was flooded with tourists. I fulfilled my self with colorful beach vibes, mesmerizing sunsets, walks on the beach. Some of the famous beaches are Anjuna Beach, Baga Beach, Vagator Beach, Candolim Beach, Morjim Beach (Little Russia), Arambol Beach, Sinquerim Beach, Aguada Beach are some of the names you would have heard of.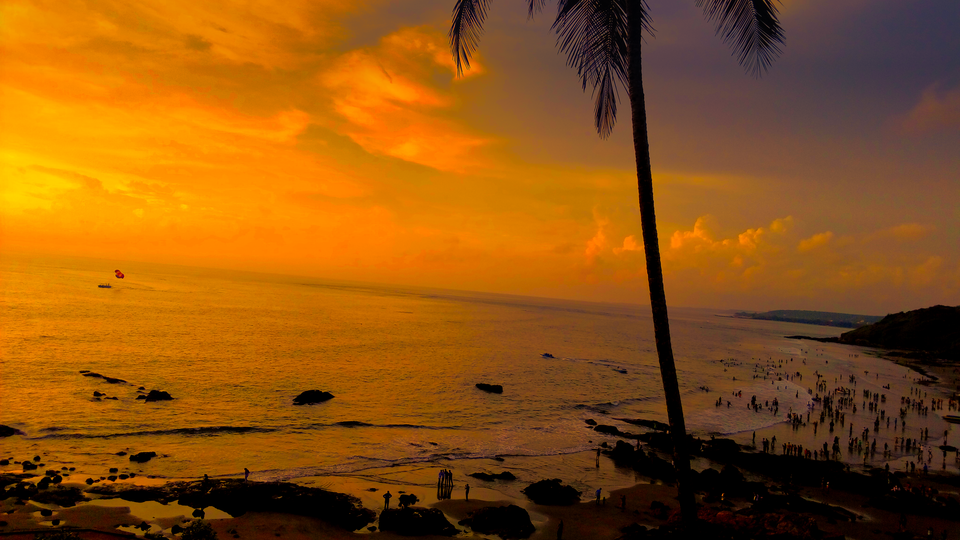 South Goa has lot of solitude to offer makes you feel yourself and I would highly recommend to explore it. North Goa has a very different vibe of cheerfulness, music, beer, parties etc which is also good to explore. I feel whenever I will visit Goa back I would hop on to South Goa, I am totally in love with that place. Next time I wish to cover Galgibaga beach, Utorda beach, Cola Beach, Arossim Beach and Talpona Beach.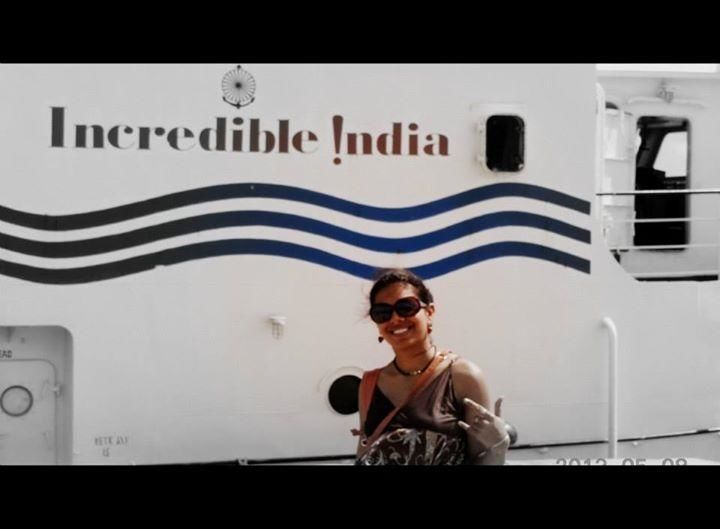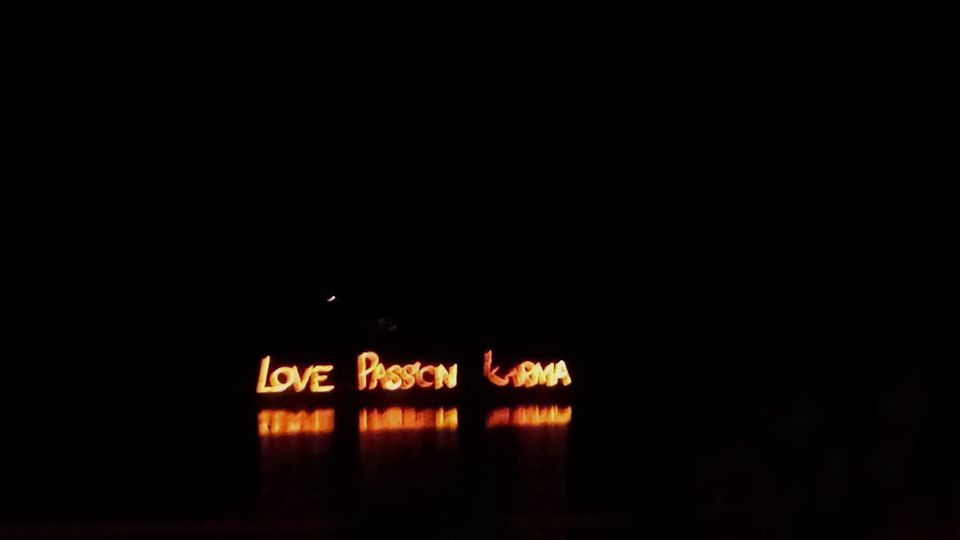 Hope you enjoyed reading the virtual journey to Goa.
Thanks for stopping by 😊 😊
Keep visiting for more travel stories 💛
IG handle