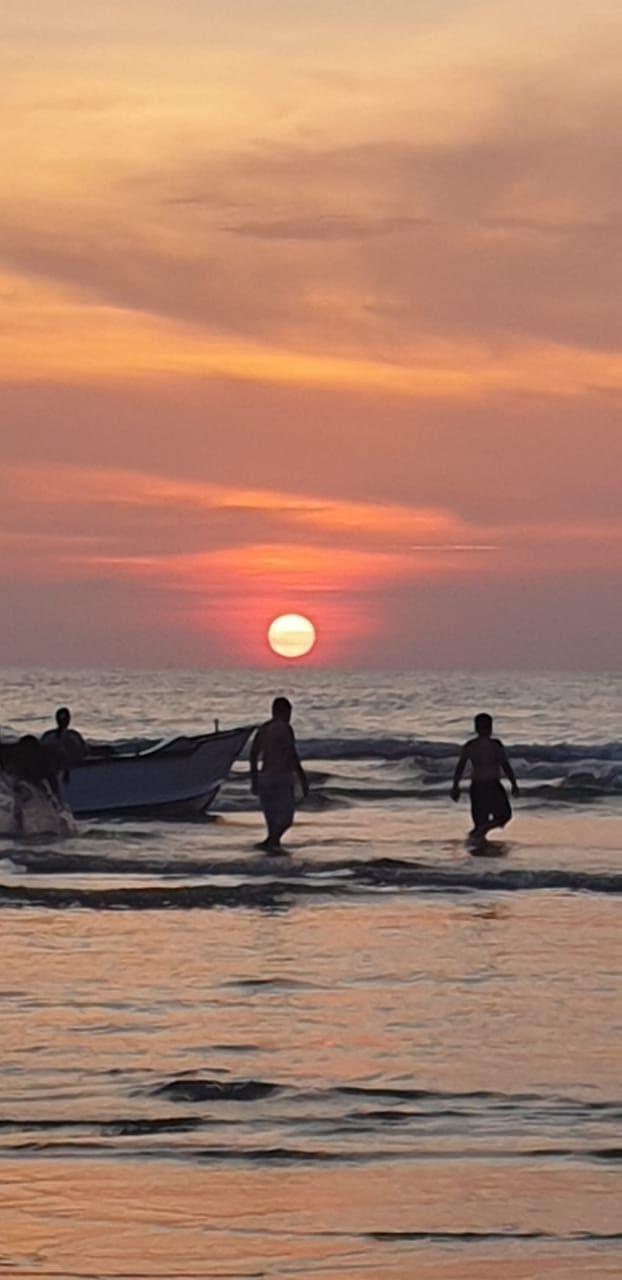 We started our journey on saturday early morning to avoid long weekend rush. It was a XUV500 with my wife and 2 kids. Plan was to stay at Goa for 4 days and then cover coastal karnataka spending one day each at Gokarna , murdeshwar and Manipal, before coming back to Bangalore.
So we started at 4AM , with car serviced a week back, and lot of food packed. It was normal bangalore traffic with lot of trucks atleast till tumkur. Fasttrack was very helpful on all the tolls. It saved atleast 20-30 mins in the full trip to Goa. Road was good till chtradurga, but after that 6 lane work was going on so lot of diversions till hubli. We took our first break near hubli around 10AM to have our breakfast. Google map was still showing 5 hours for next 200 odd kms. There were lot of discussions online on the route we should take after monsoon to reach north goa. In the we decided to follow Google maps. We took a route through chorla Ghats. It was my first time through that route, but in the end it turns out to be a good route to reach north goa. There were lot of sceniric points throughout the Ghats. But the roads were bad as soon as you enter Goa.
In the end we reached our hotel 'Le meridien' at Calangute around 2:45PM. The hotel was on the main road near all the basic shops. Checkin was smooth and we were all tired so ordered lunch in the room.
At round 5PM, we all including kids decided to hit the pool. It was a nice decent pool in the hotel and kids enjoyed there for couple of hours. For dinner we decided to go out and try some local goan cuisine. We liked one place on Calangute- condolium road called fisherman cove. The restaurant was full with tourists and had live music. Overall nice food and ambiance to go with it. We end our first day in goa with the dinner with the hope to explore new things in coming 3 days.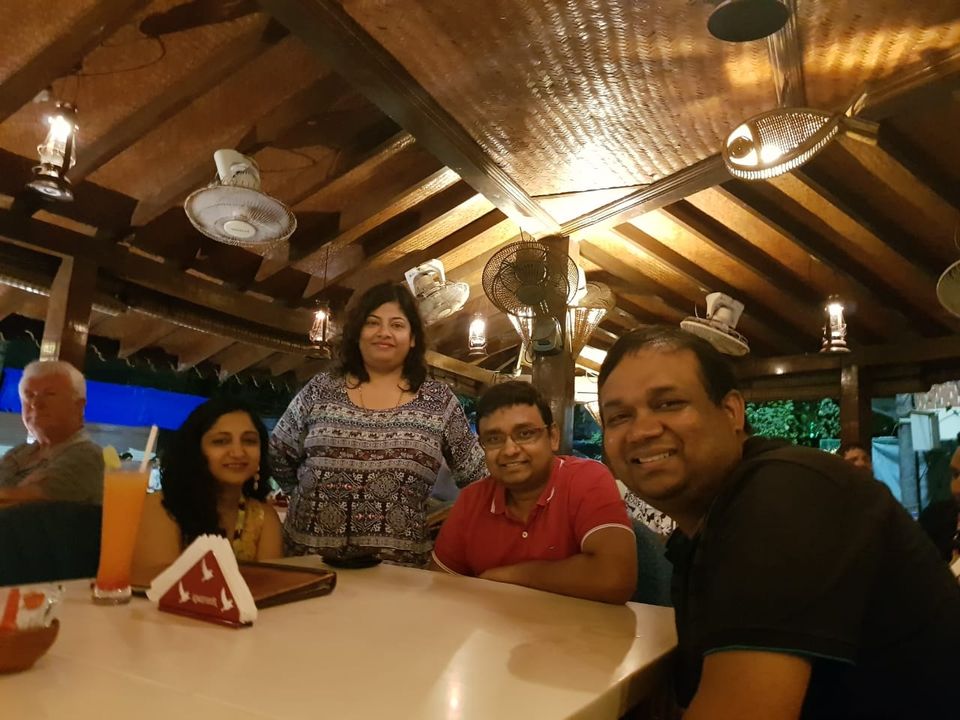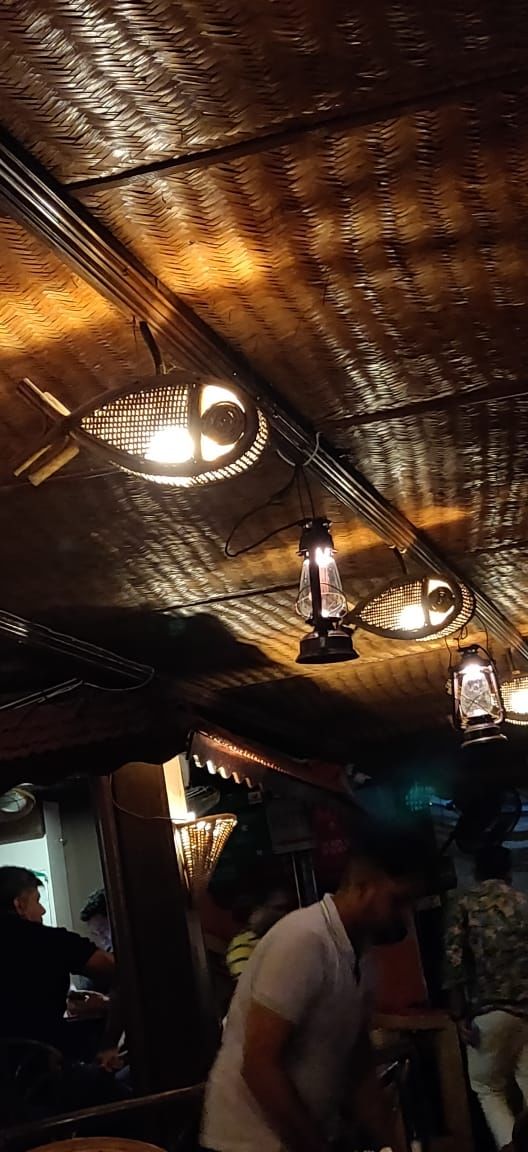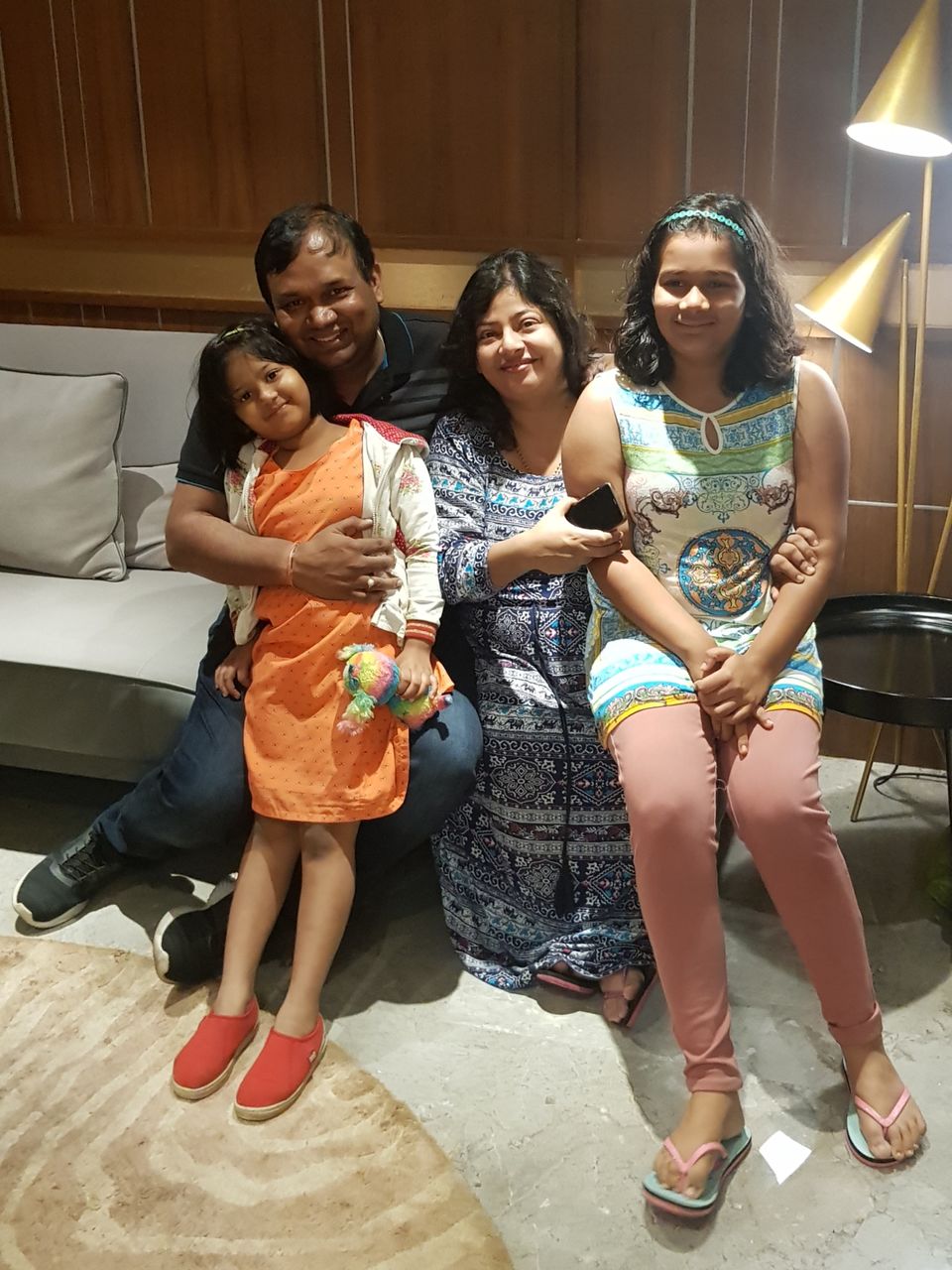 We decided to cover north goa beaches on day2. After a filling breakfast at the hotel we drove the car to arambol beach. It was a hot sunny day. Before starting the trip we were concerned about the rain as it was raining non stop in maharashtra. We took an umbrella shed with matress on the bench. Since it was a sunday some local function was going on. Nearby shack was serving cold beer and snacks. Kids were happy to go into the beach . There were fisherman catching fishes as a part of that local ceremony. Overall a nice cost afternoon at the beach.
After spending sometime we headed to explore a nice empty beach called mandrem beach. The access to this beach we did from a small beach resort called dunes huts and resort. It was a nice resort with hits and lot of Russians were staying there. In the end of these hits there was a restaurant which oversee mandrem beach. We had a nice lunch there and then again headed to the empty mandrem beach which is connected through a small wooden bridge . We ended up spending almost 2 hours at the beach as not everyday to get a nice beach without any crowd.
It was almost 4PM , so we decided to head towards curlies at anjana beach to enjoy the nice sunset. We reached thrre at 5 after struggling with narrow parking for our XUV. We get a nice outside place on the first floor oversee anjana beach and sunset. The place is very hyped so it get full near the sunset time. Food is not that great but atmosphere and location is amazing. After the sunset, locals started putting omelet and maggi shops on the beach and lot of people ditching curlies food and heading to these small outlets.
After this we wanted to cover one more place in anjana which is very famous of their burgers. This place is called burger factory and its burgers are amazing. We had our dinner at burger factory and headed to ward's our hotel around 10PM. Kids were very tired , do we decided to call it a day.