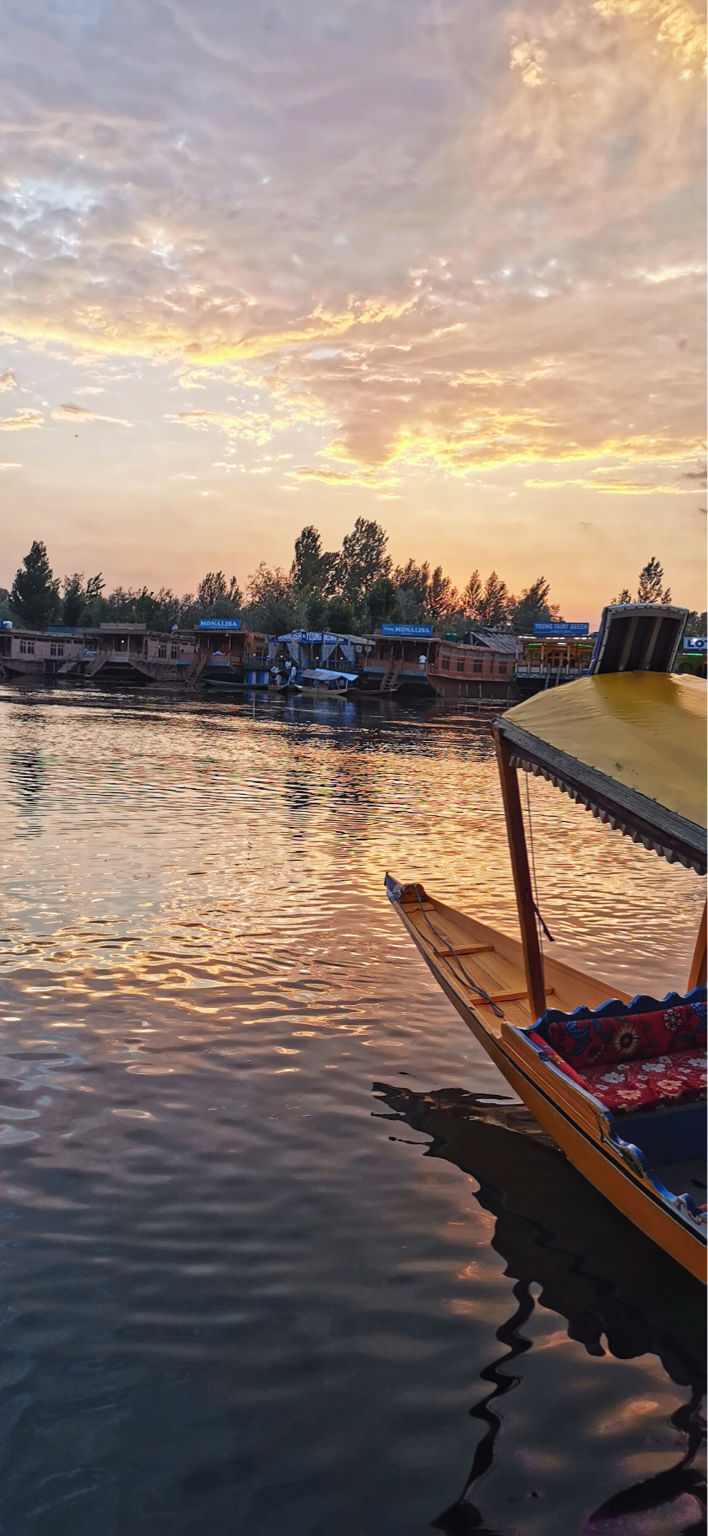 After returning from a strenuous trek all I wanted to do was relax in the houseboat and read my book but I am glad I decided to step out for a ride...Hence they say only once you come out of your comfort zone is when you witness beauty beyond your expectation...
That evening while we sat in our houseboat; it seemed like it was gonna be a beautiful sunset and a must Shikara Ride..
So we set out on our shikara for a ride around the lake and needles to say it indeed turned out to be the most beautiful sunset at Dal Lake during our 3 day stay...
From shades of blue to yellow then orange and then finally when I captured this Picture the lake looked mesmerizing Gold..
Golden hues everywhere; no wonder they call it the Golden Hour!
The Clouds + The Lake + The Shikara + The unbeatable Golden Hues = Picture Perfect.