A TREASURE OF NORTH SIKKIM..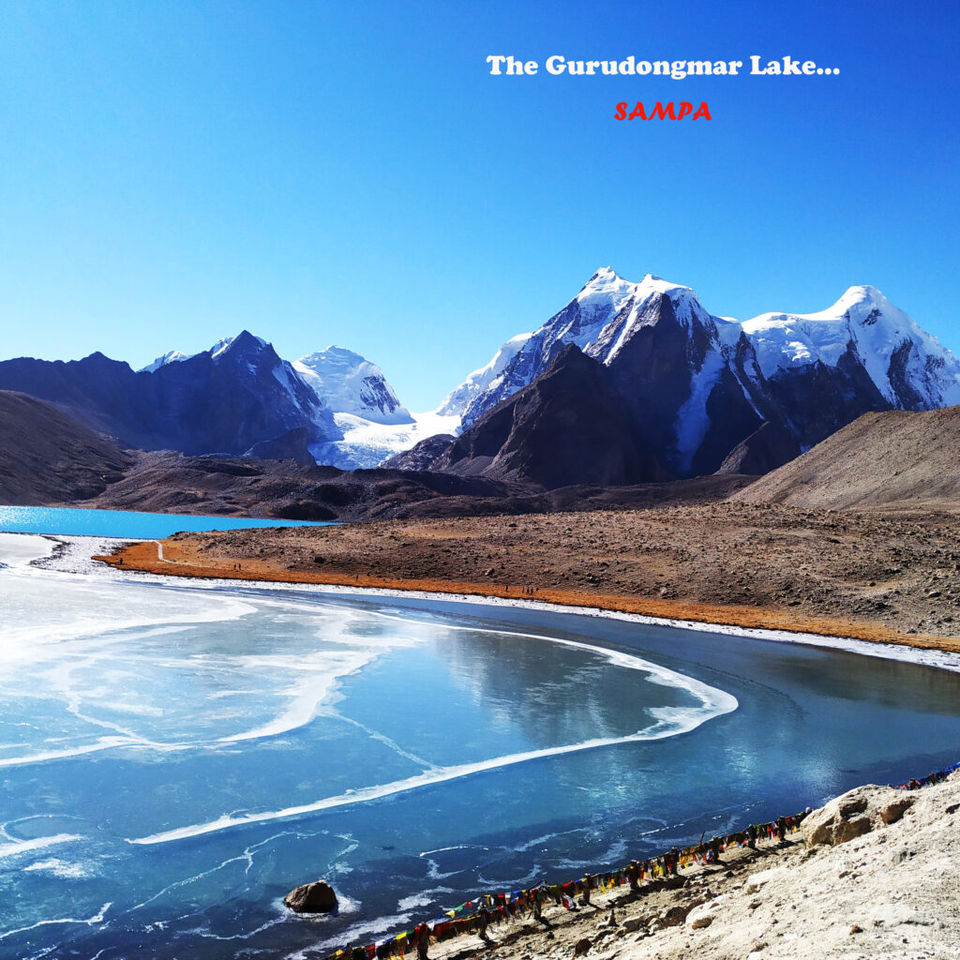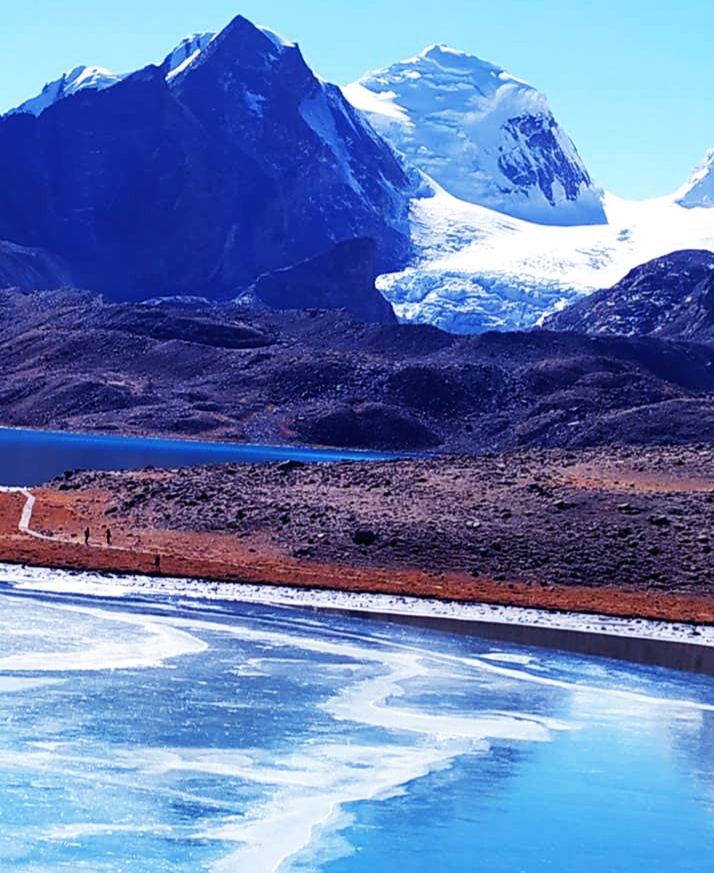 Snow capped mountains...
Our tour itinerary was- Day 1- Maximum travelers choose Gangtok as their first halt. As we like off-beat destination, so we opt for, Singhik as our first halt. It is a small town in the Mangan subdivision. Singhik offers best view of Mt. Siniolchu and Kanchenjungha.
Singhik is 144 km from NJP Station. It took around 5 hrs to reach Singhik from NJP station. We stayed in Singhik Heritage bungalow.The bungalow had variety of flowers in their garden. The spectacular golden view of Mt. Kanchenjungha & Siniolchu was clearly visible from the balcony of the bungalow It's a very good place to stay for one night. Their home cooked food was fabulous.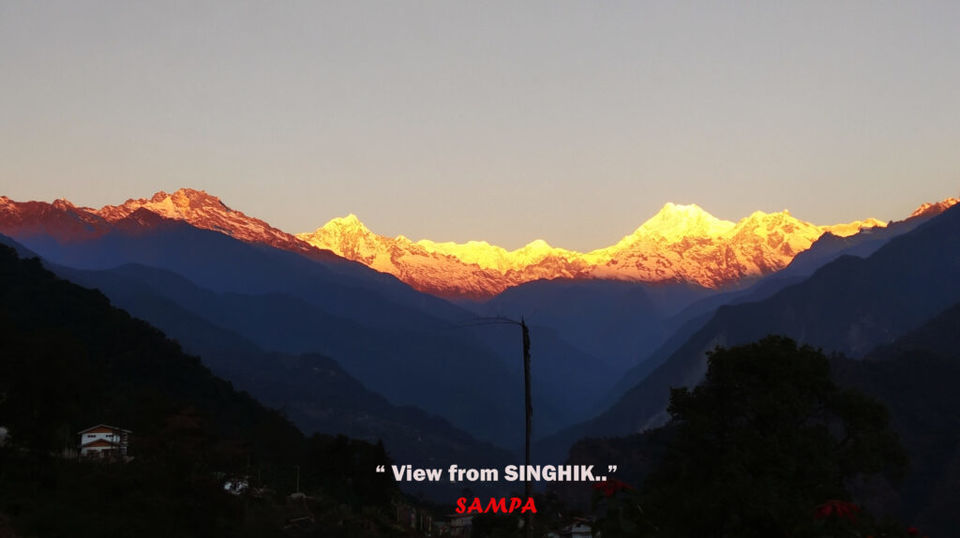 " A morning-glory at my window satisfies me more than the metaphysics of books". Walt Whitman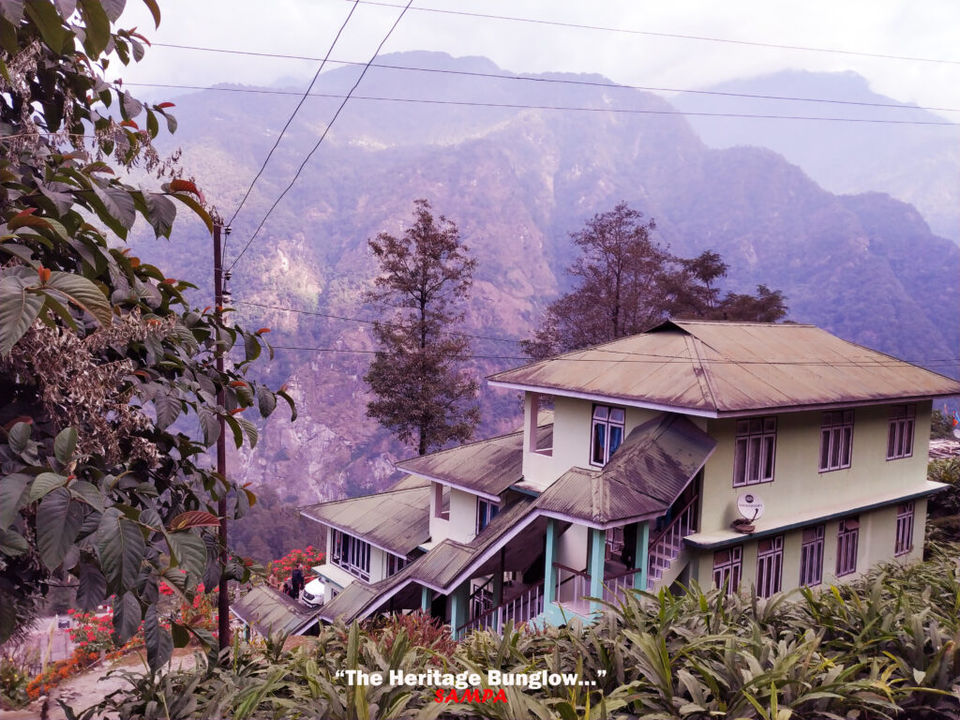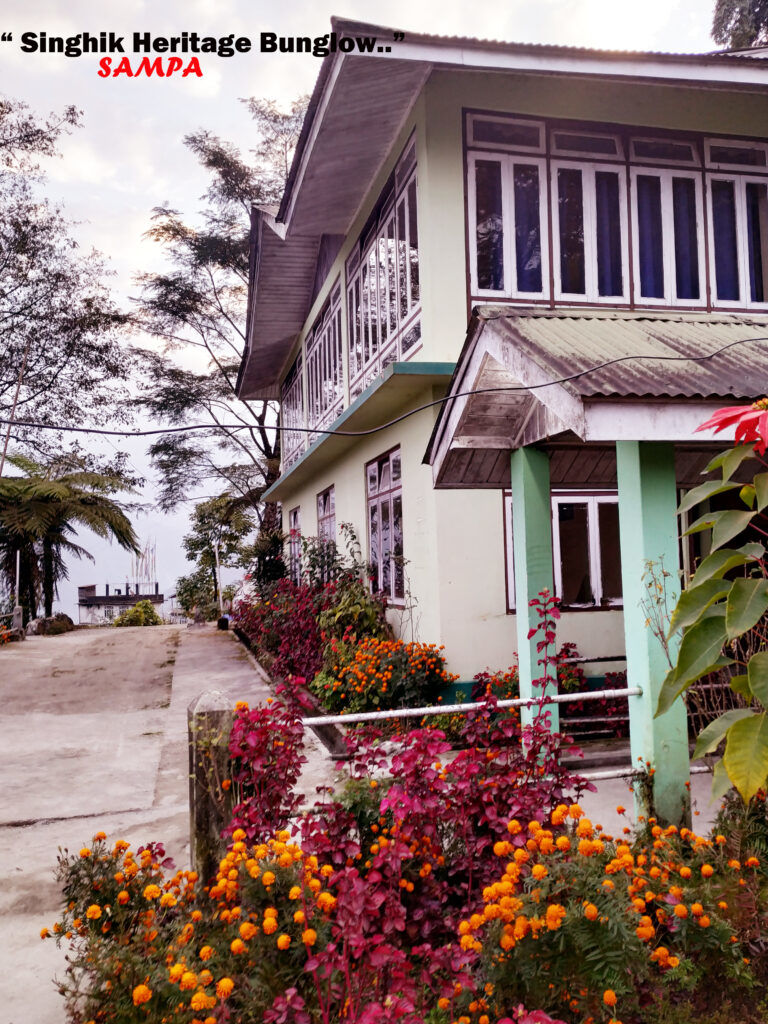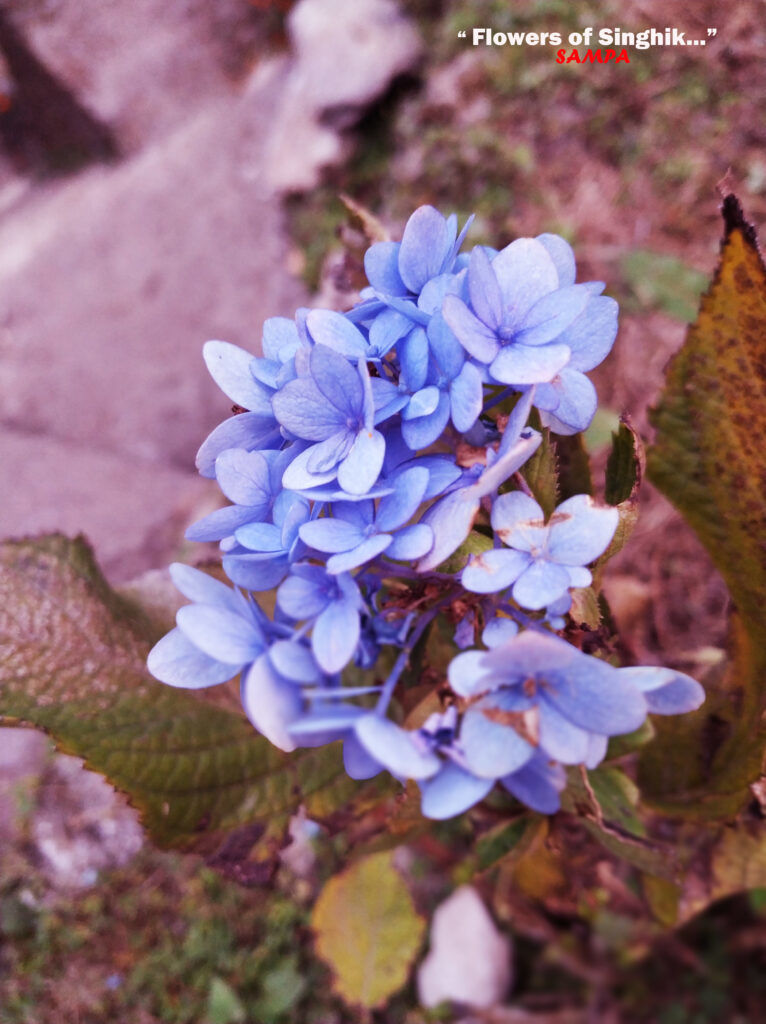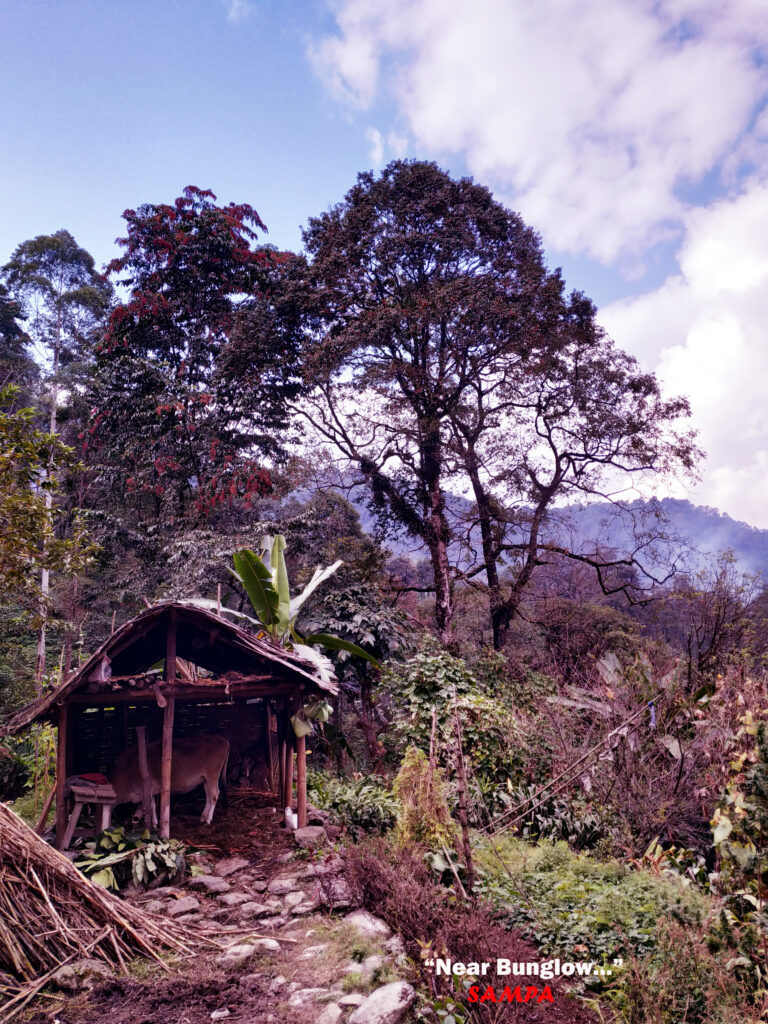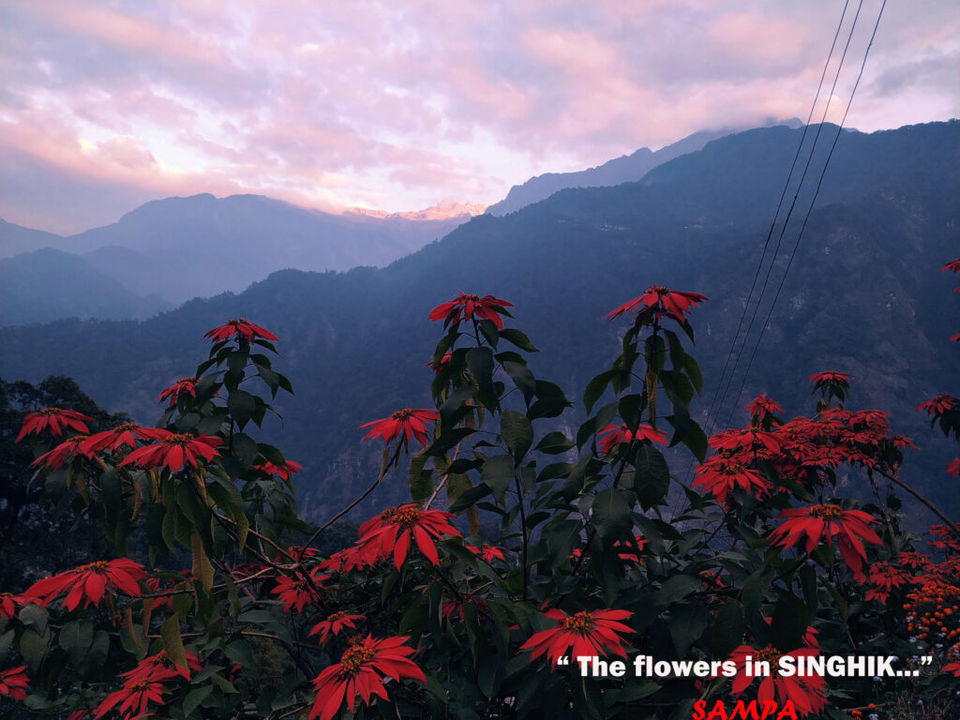 " Earth laughs in FLOWERS..."Ralph Waldo Emerson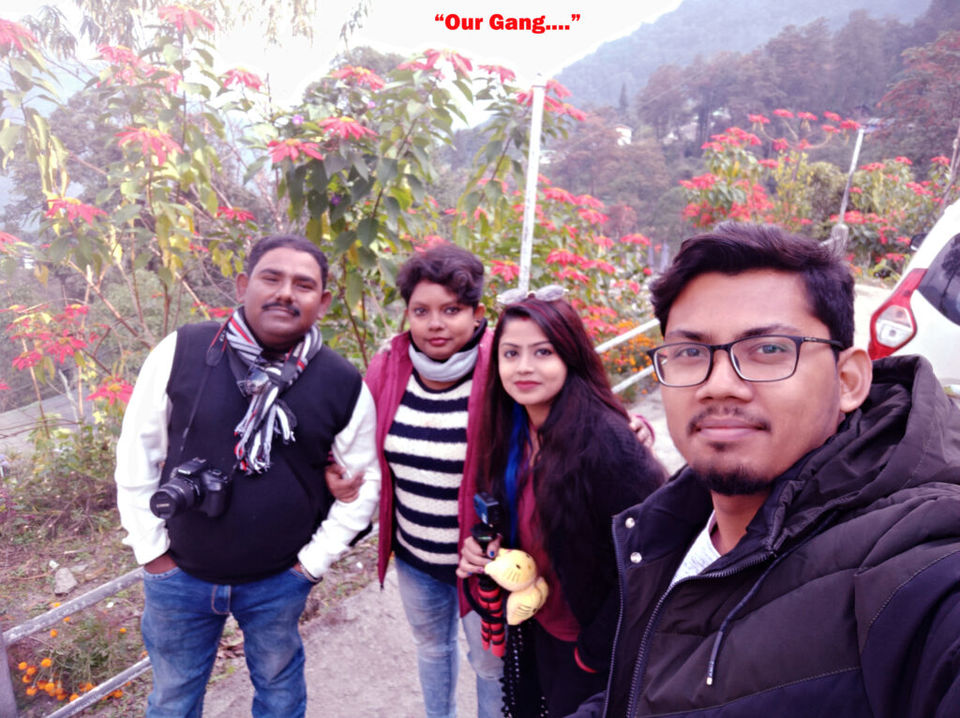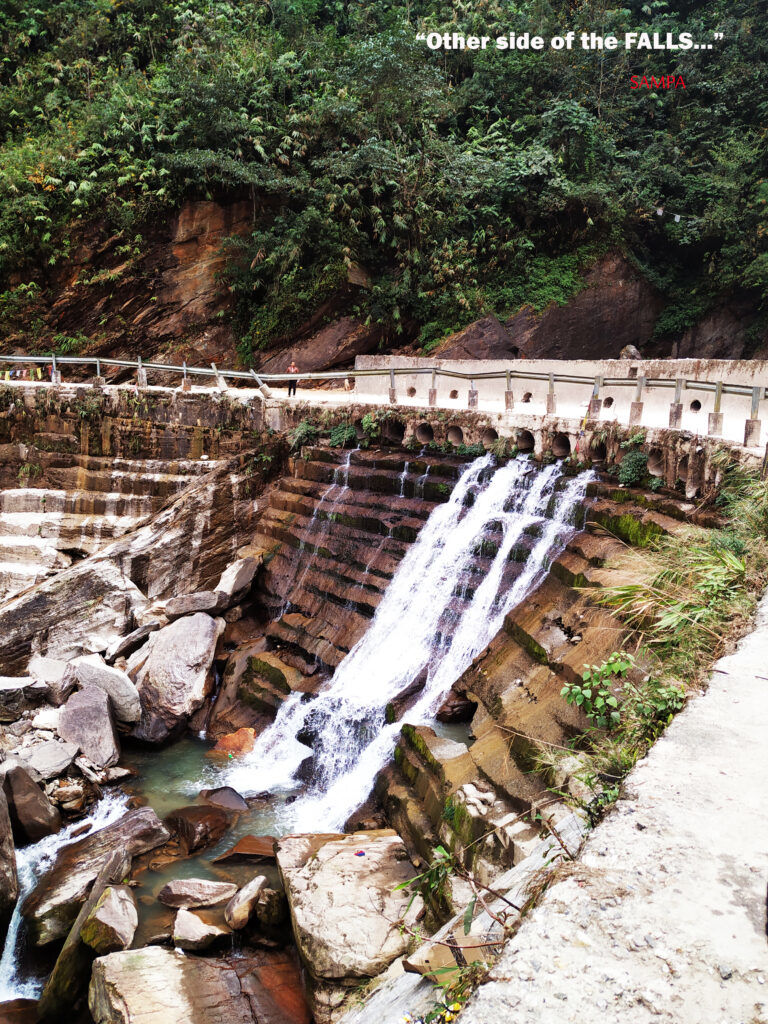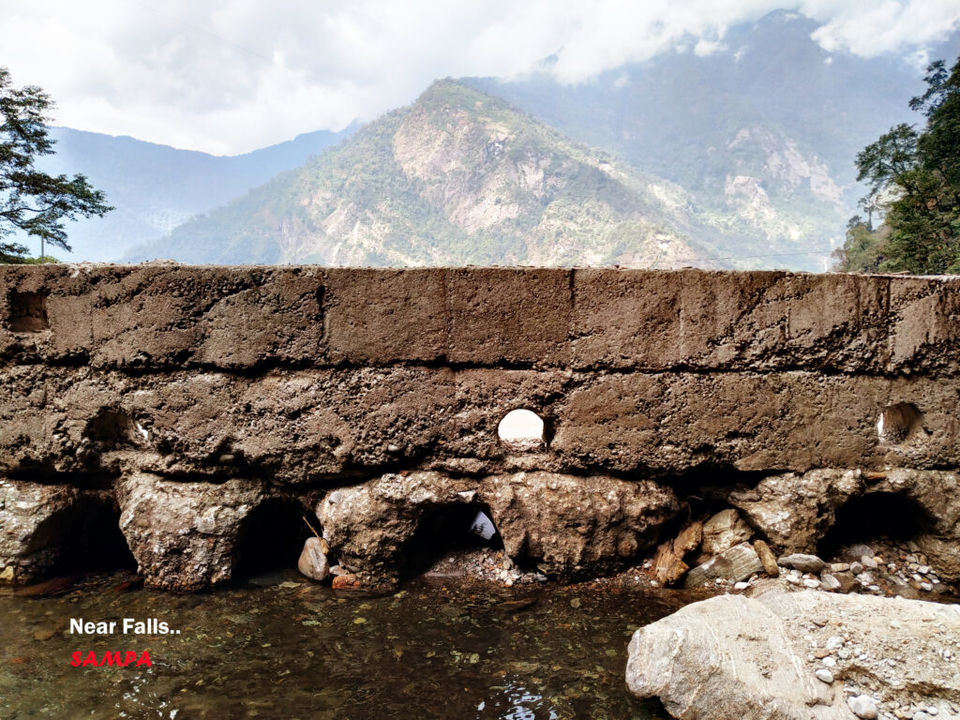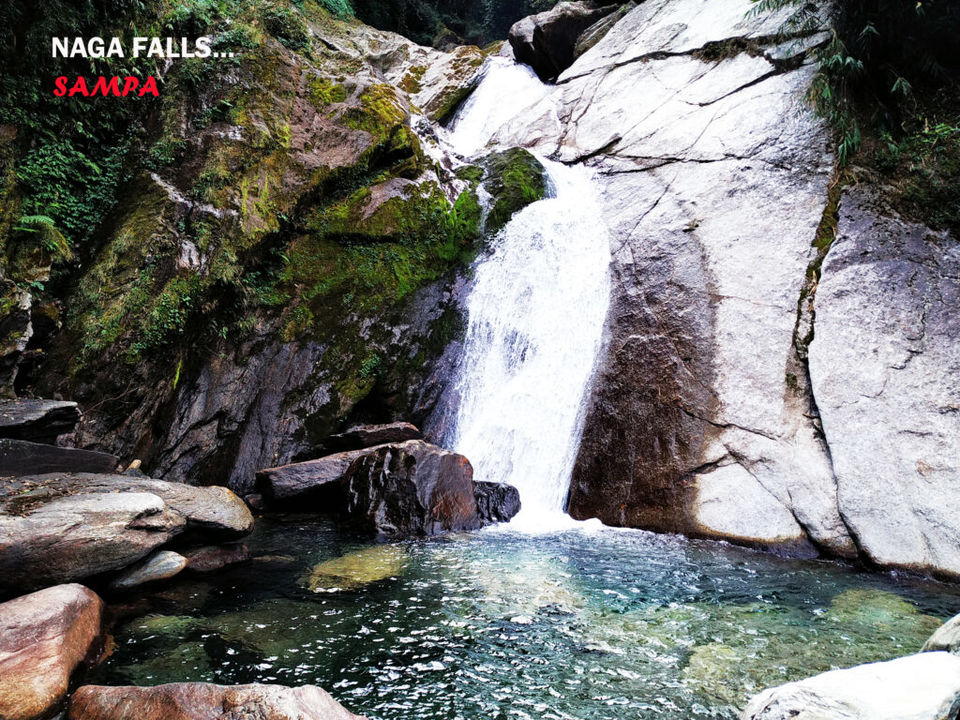 On the way, we met with meandering Teesta river. The spectacular view of Teesta River, compelled us to stop the car and forced us to enjoy the calmness of nature.
Nature never hurries. Atom by atom, little by little she achieves her work.Ralph Waldo Emerson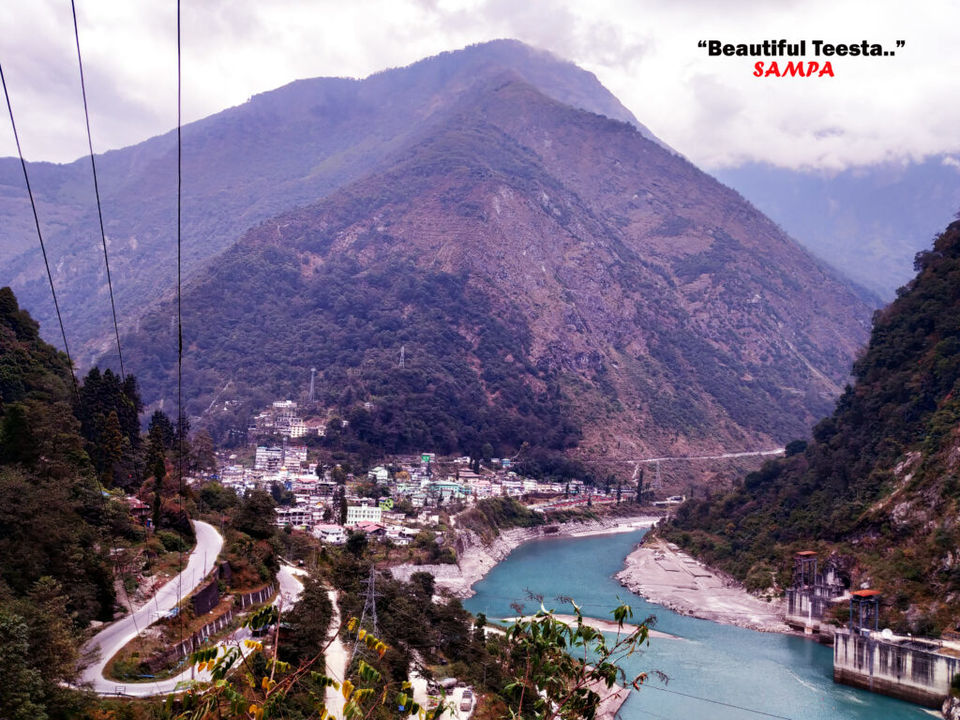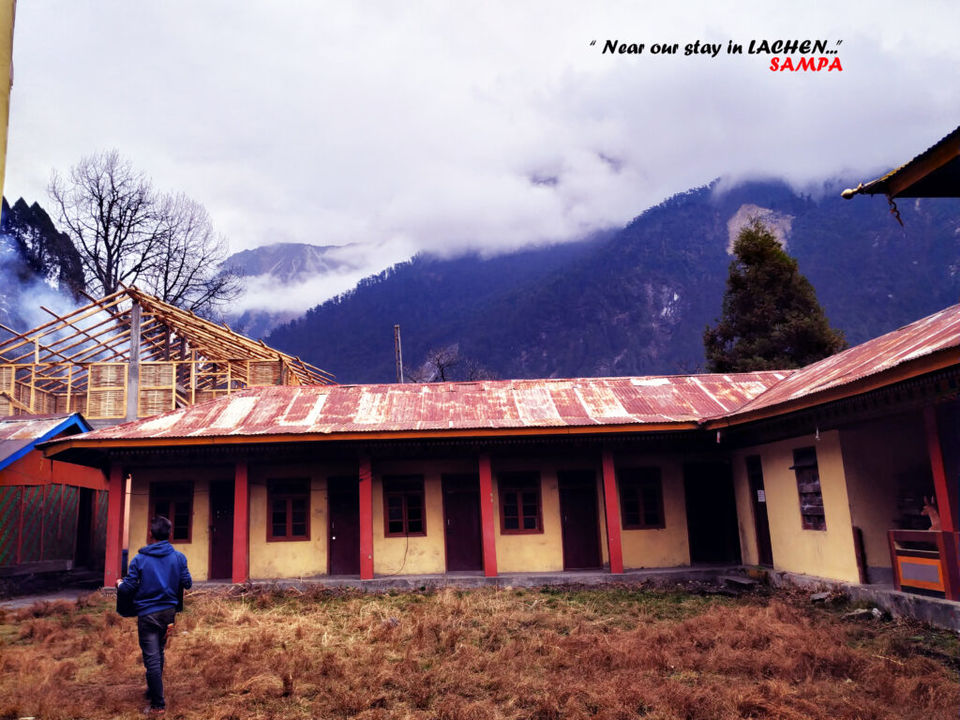 " Reading about nature is fine, but if a person walks in the woods and listens carefully, he can learn more than what is in books, for they speak with the voice of God. " George Washington Carver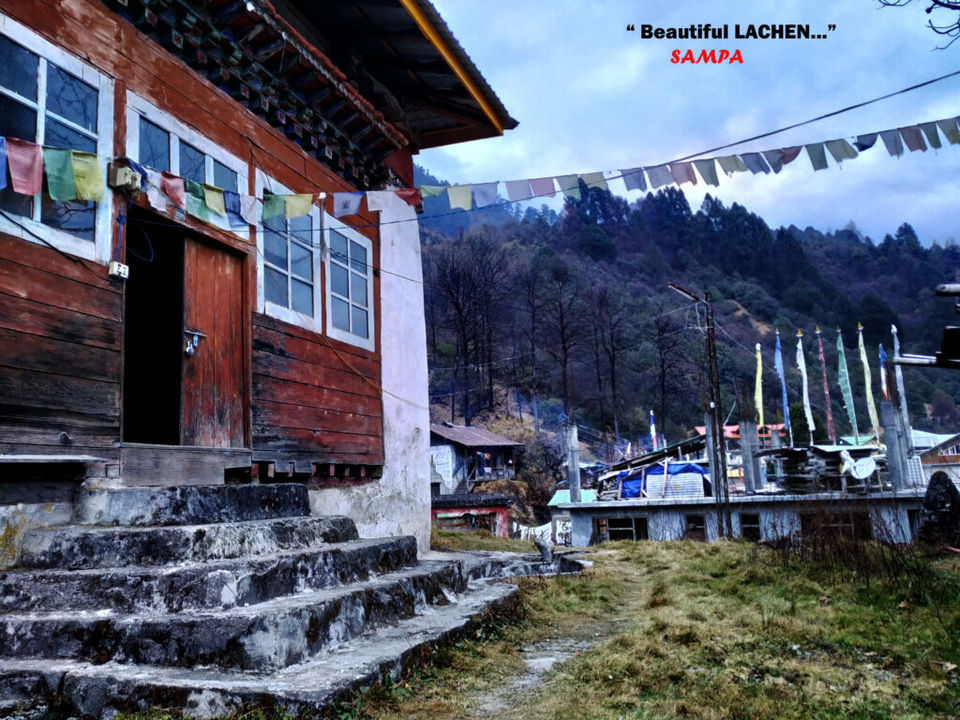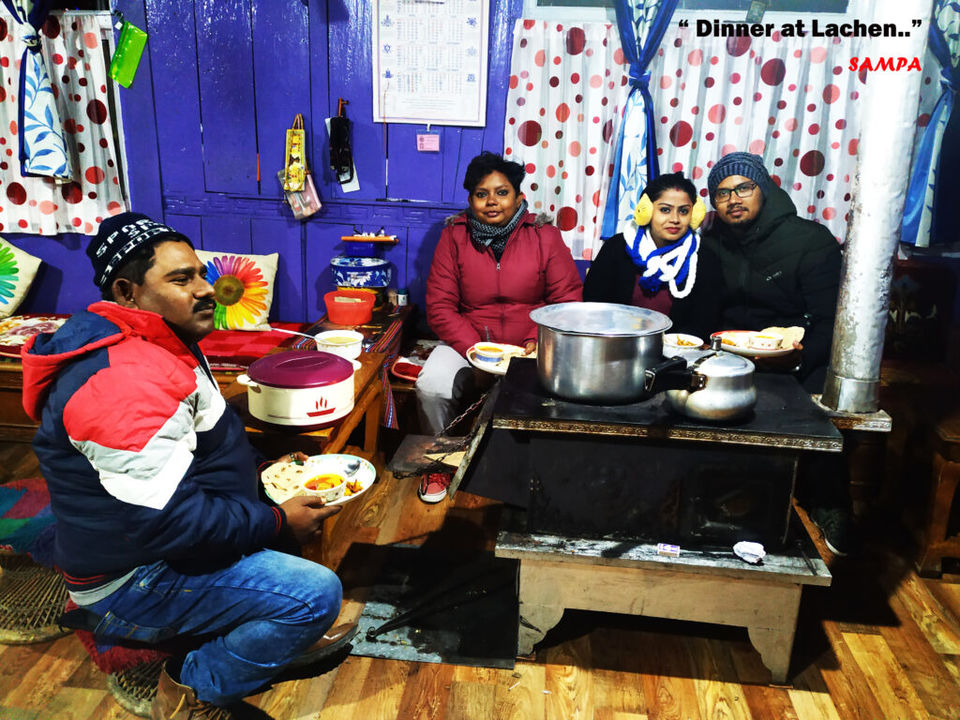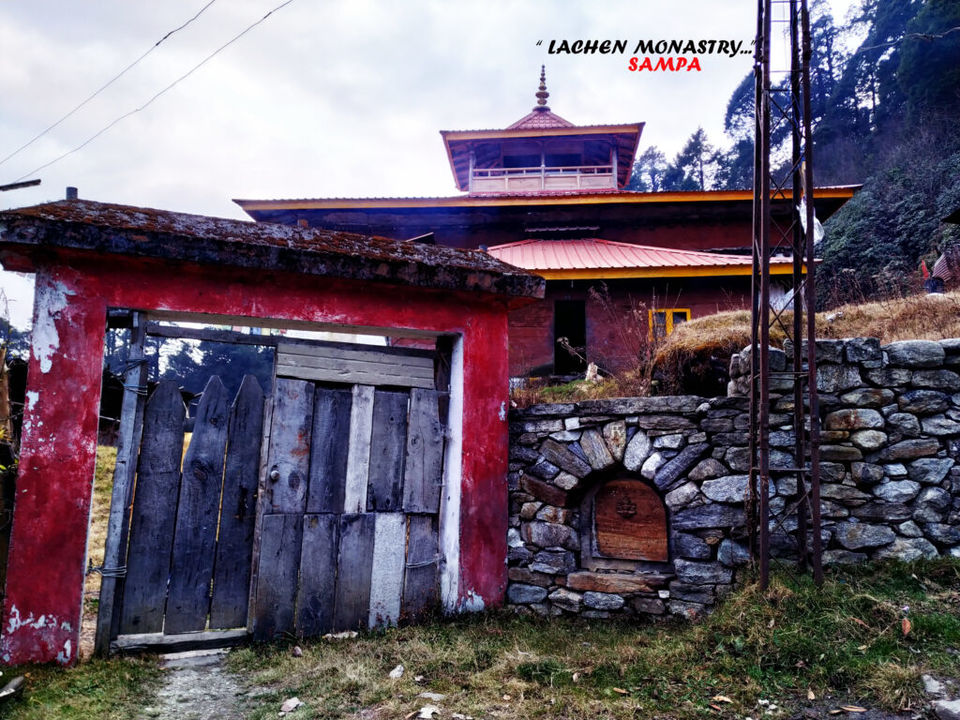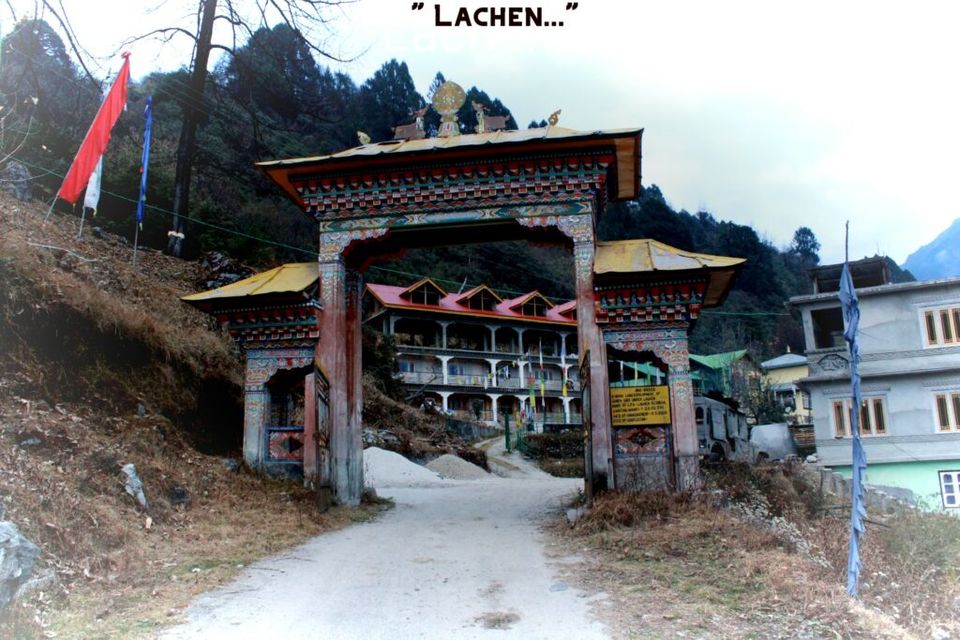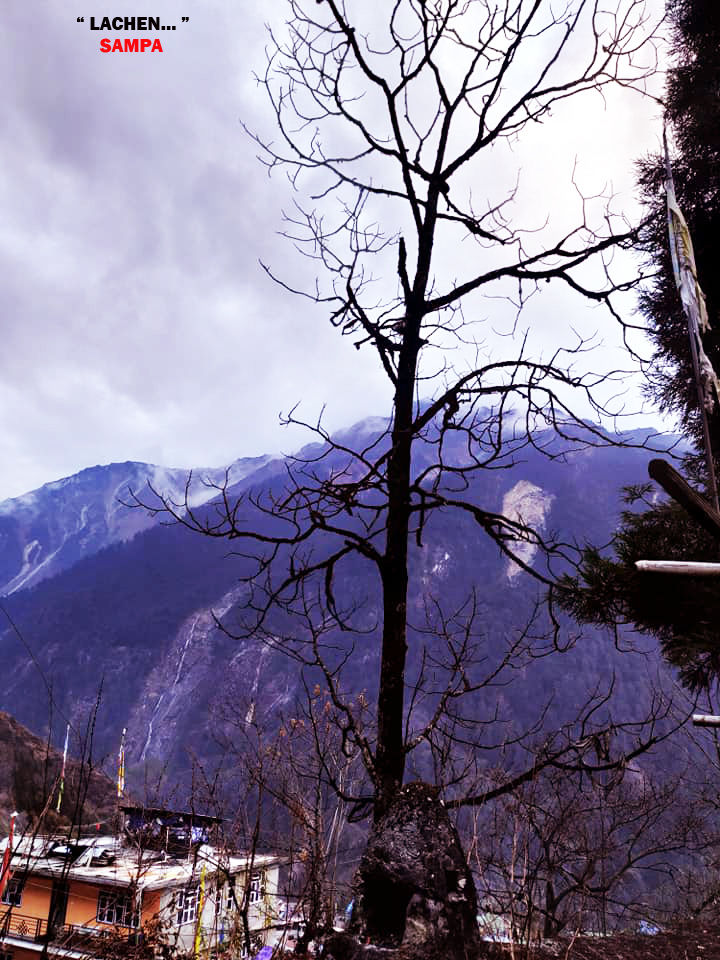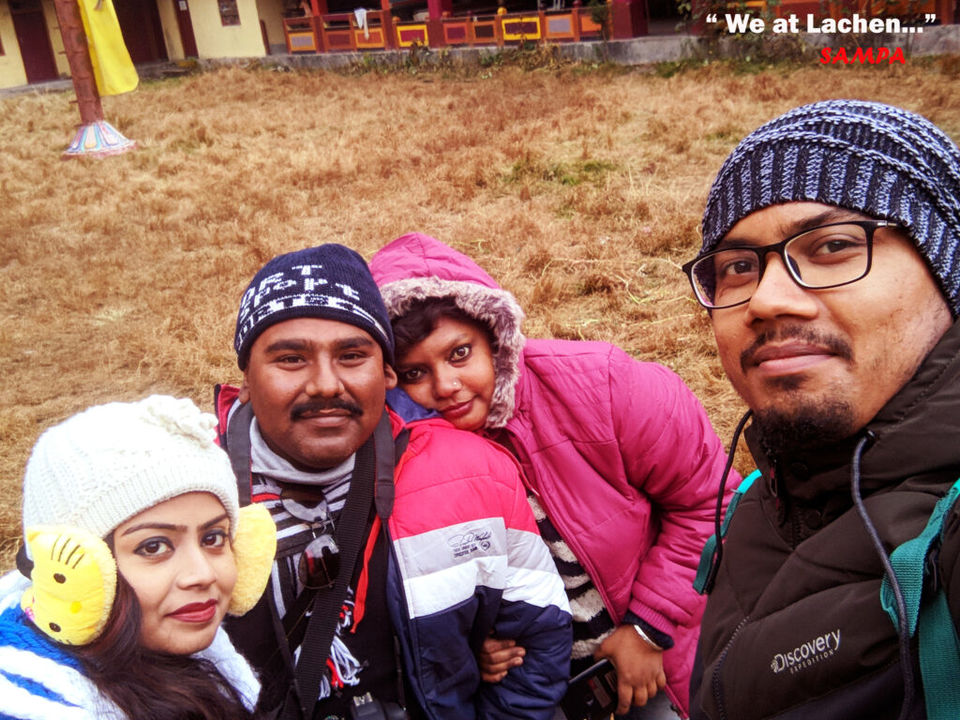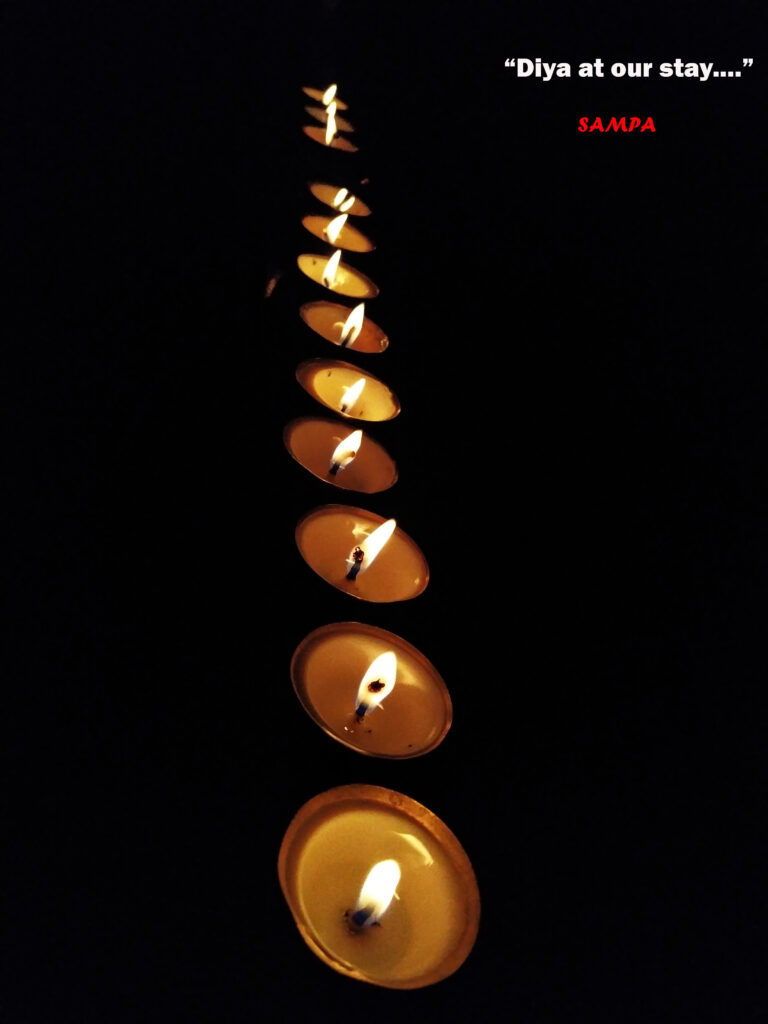 As we headed towards our destination, our attention was fully engulfed by greenery. The cool breeze enveloped us in its embrace. It reminded me a famous quote of Kabi guru Rabindranath Tagore " Trees are the earth's endless effort to speak to the listening heaven. "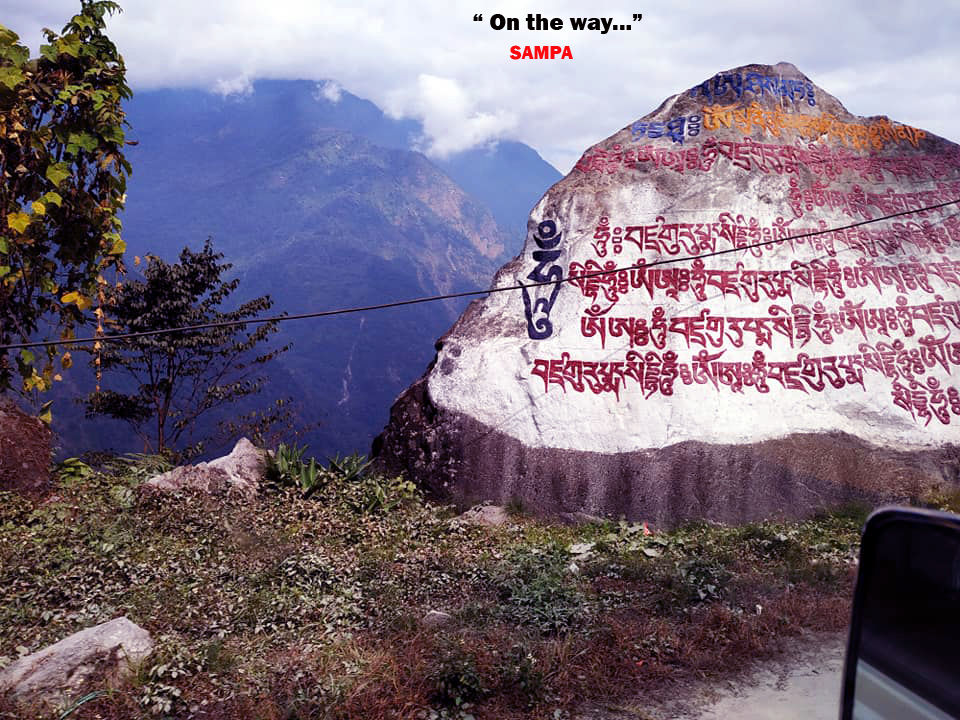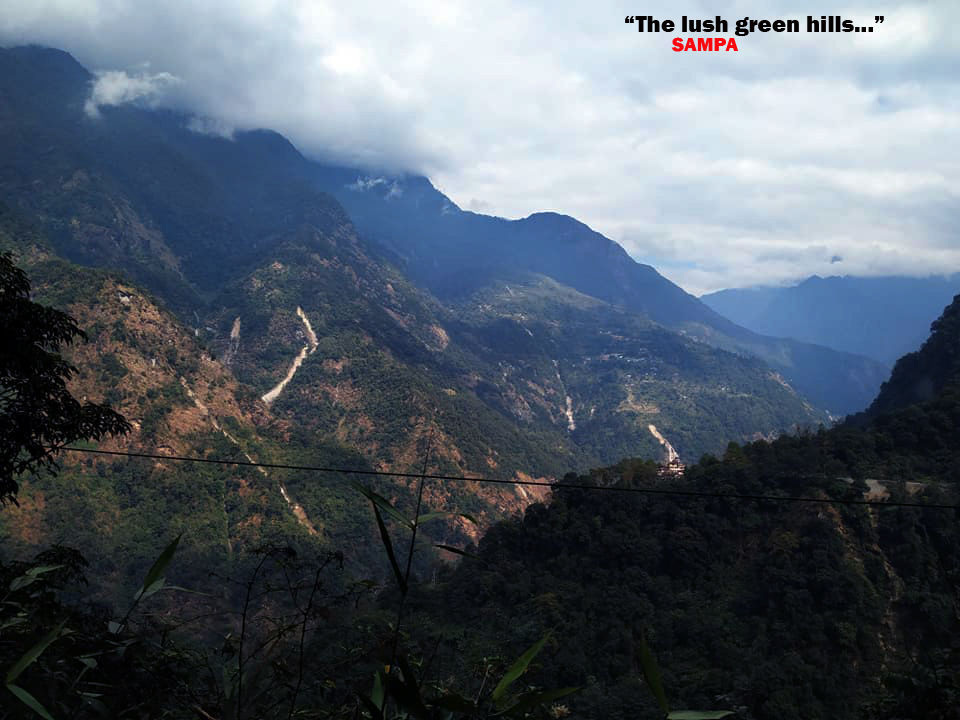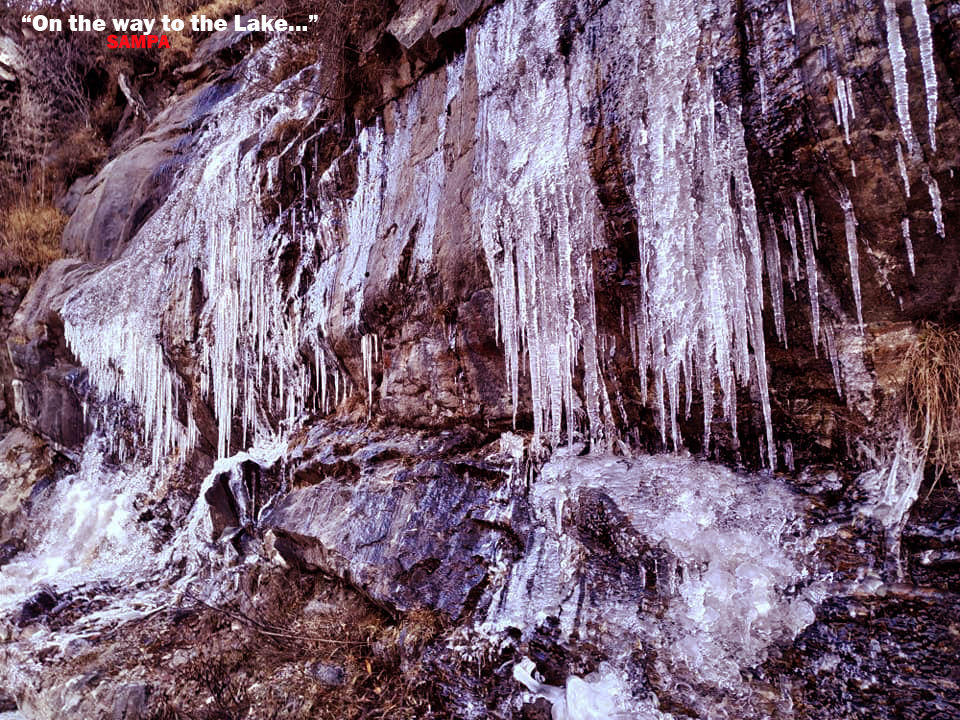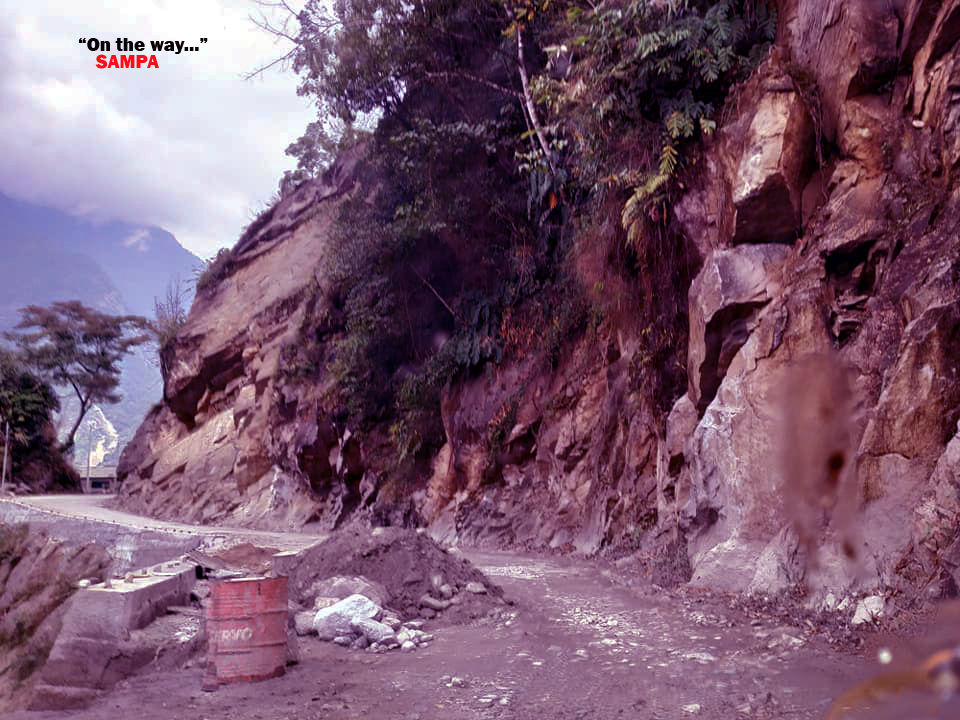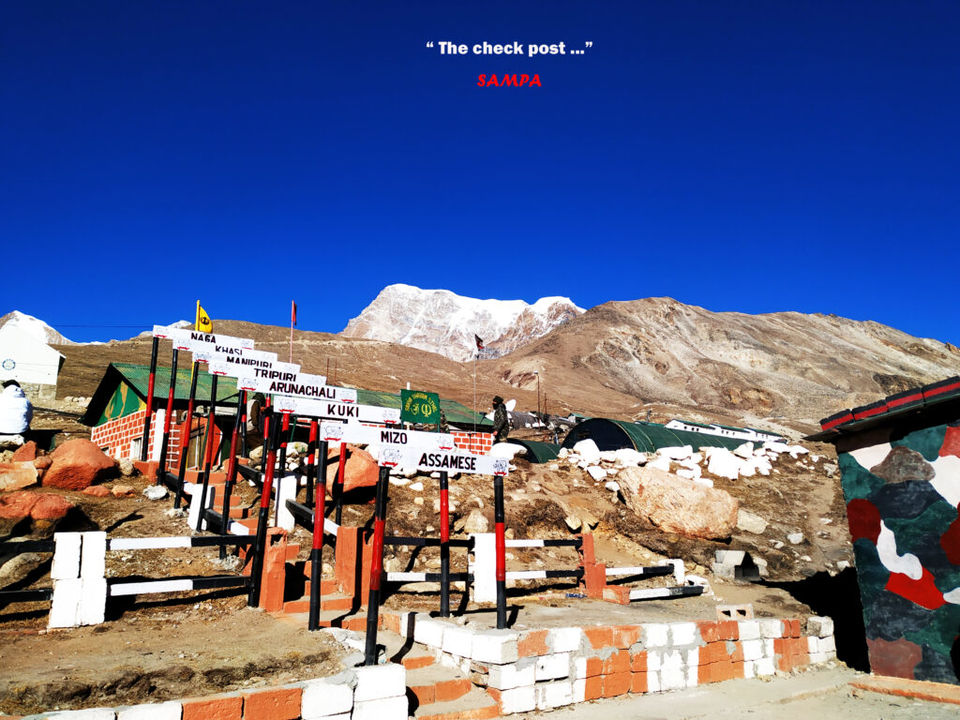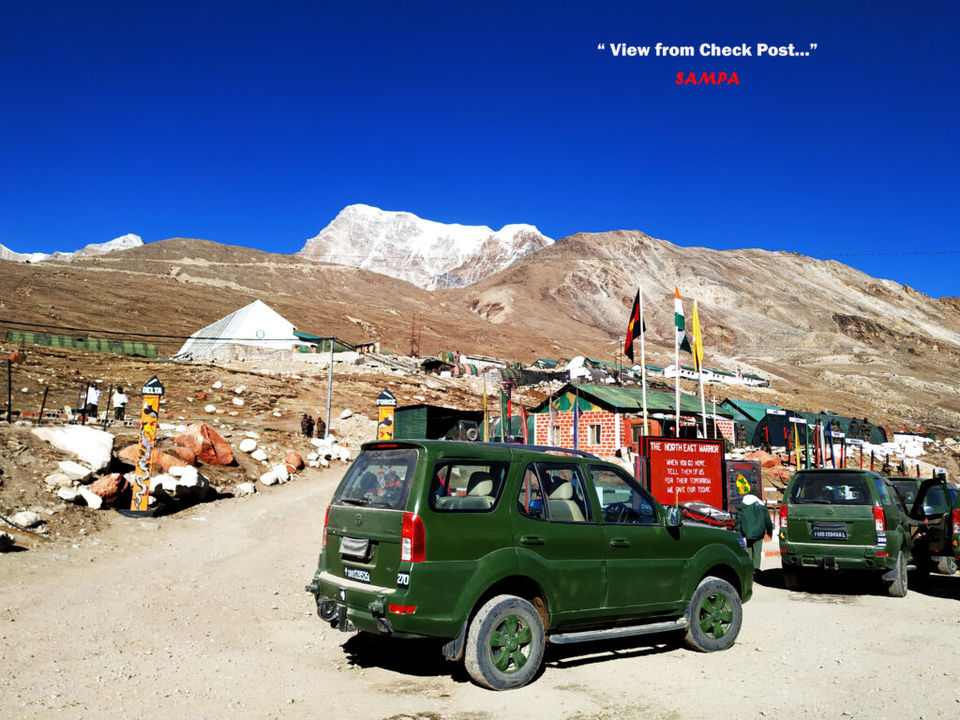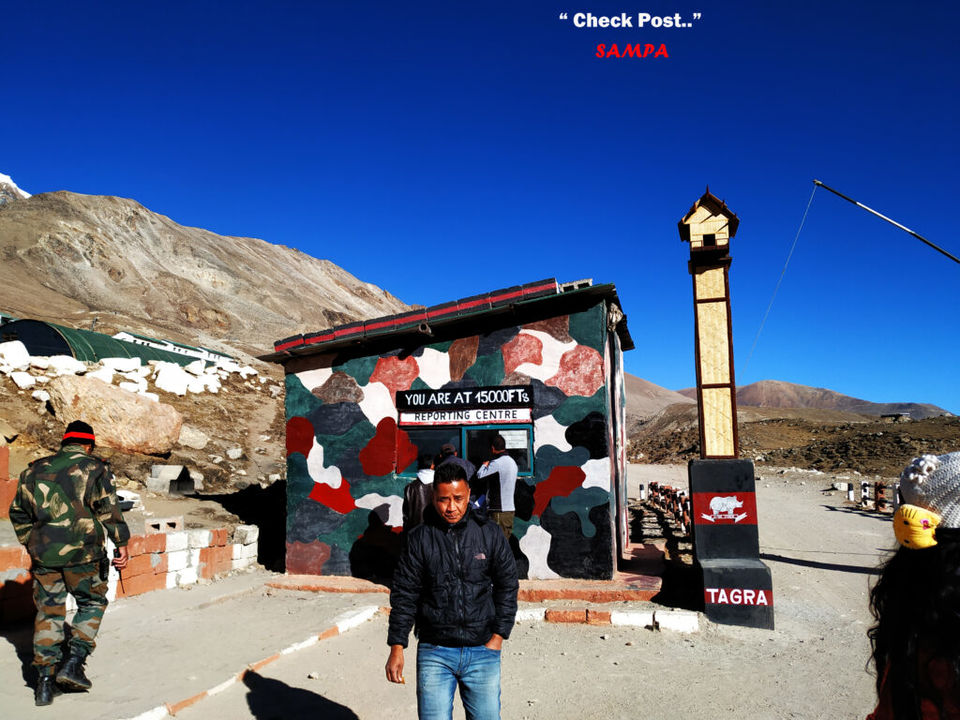 The "road to the heaven " starts from here.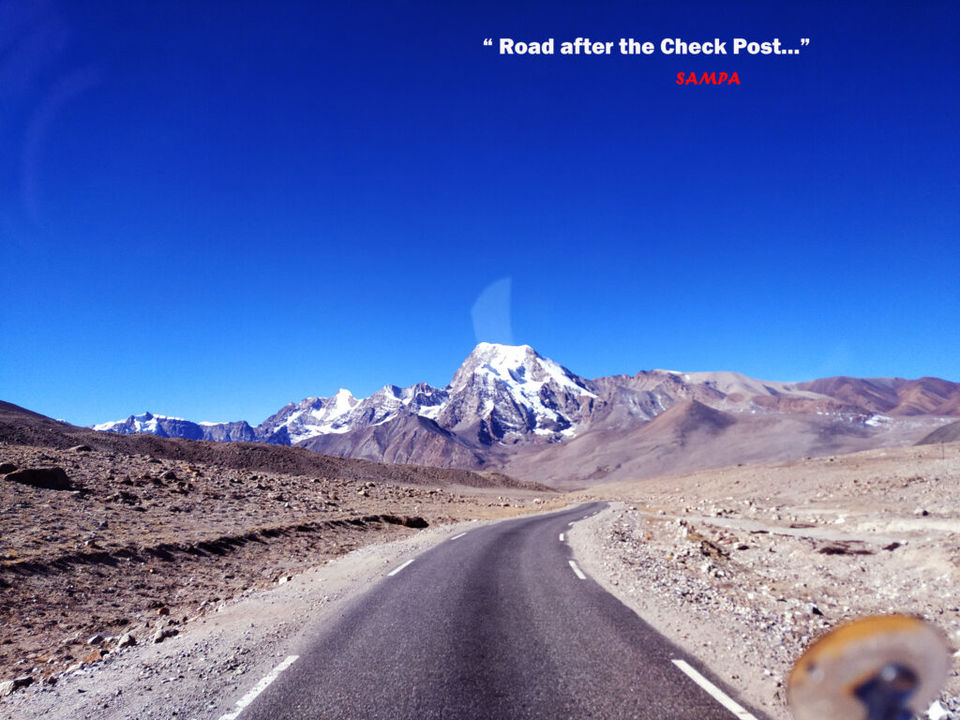 " Nature is an infinite sphere of which the center is everywhere and the circumference nowhere. " Blaise Pascal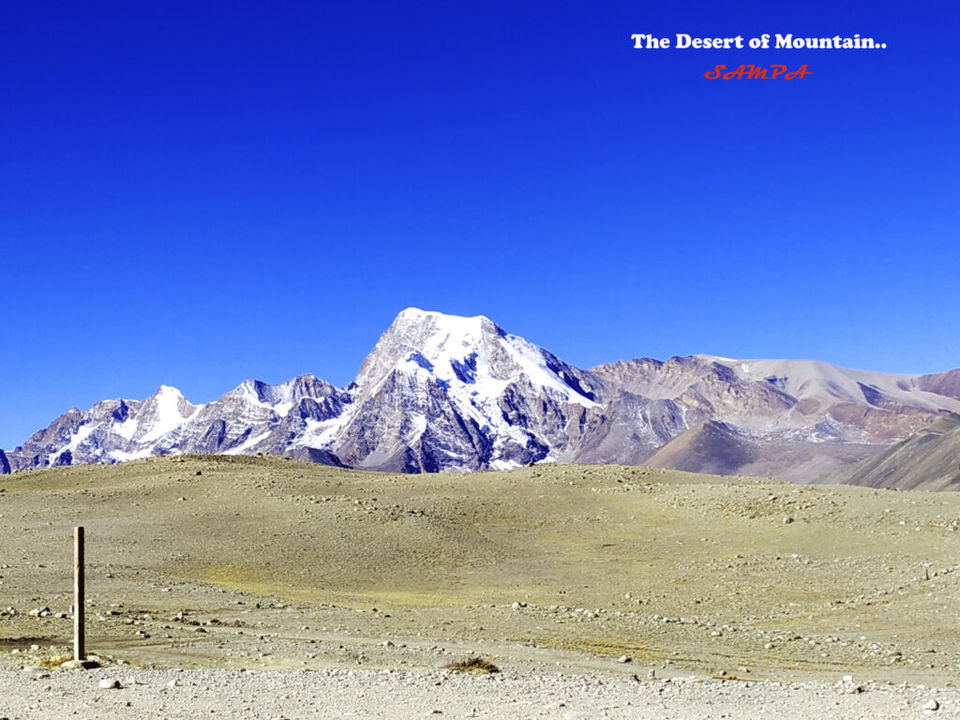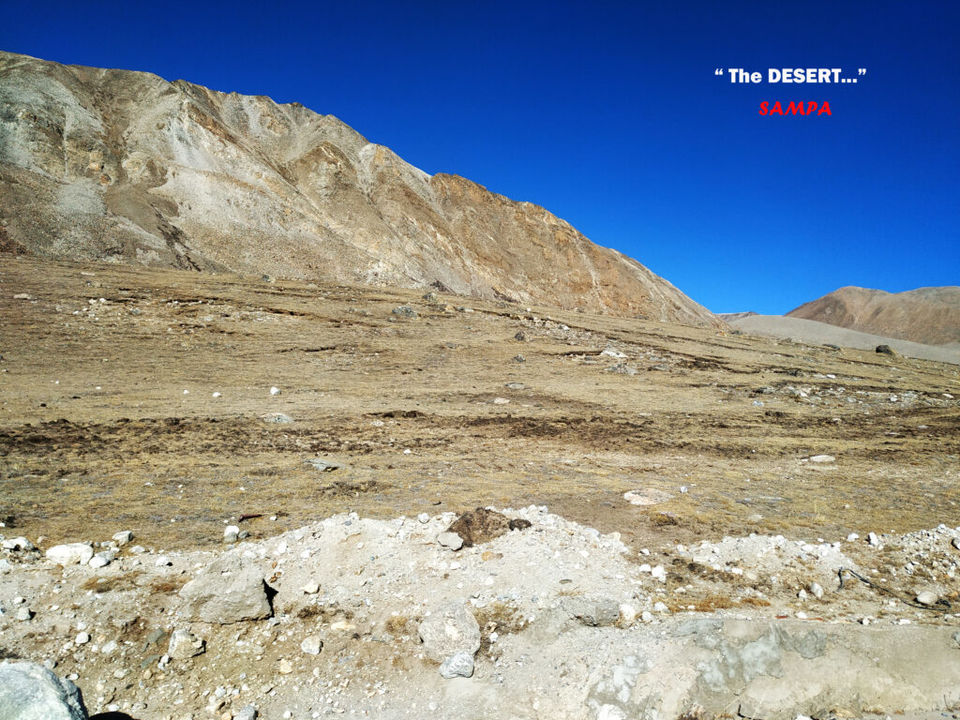 We headed towards our dream destination and finally reached the Lake. The view was simply stunning and breathtaking. The turquoise green water, snow capped mountain, clear blue sky, fresh air, made the whole atmosphere so serene. The time seemed to stand still. The place is totally isolated from digital world.
From the silence of the place,we found true bliss. Its beauty is difficult to describe in words. This place is truly "heaven on earth".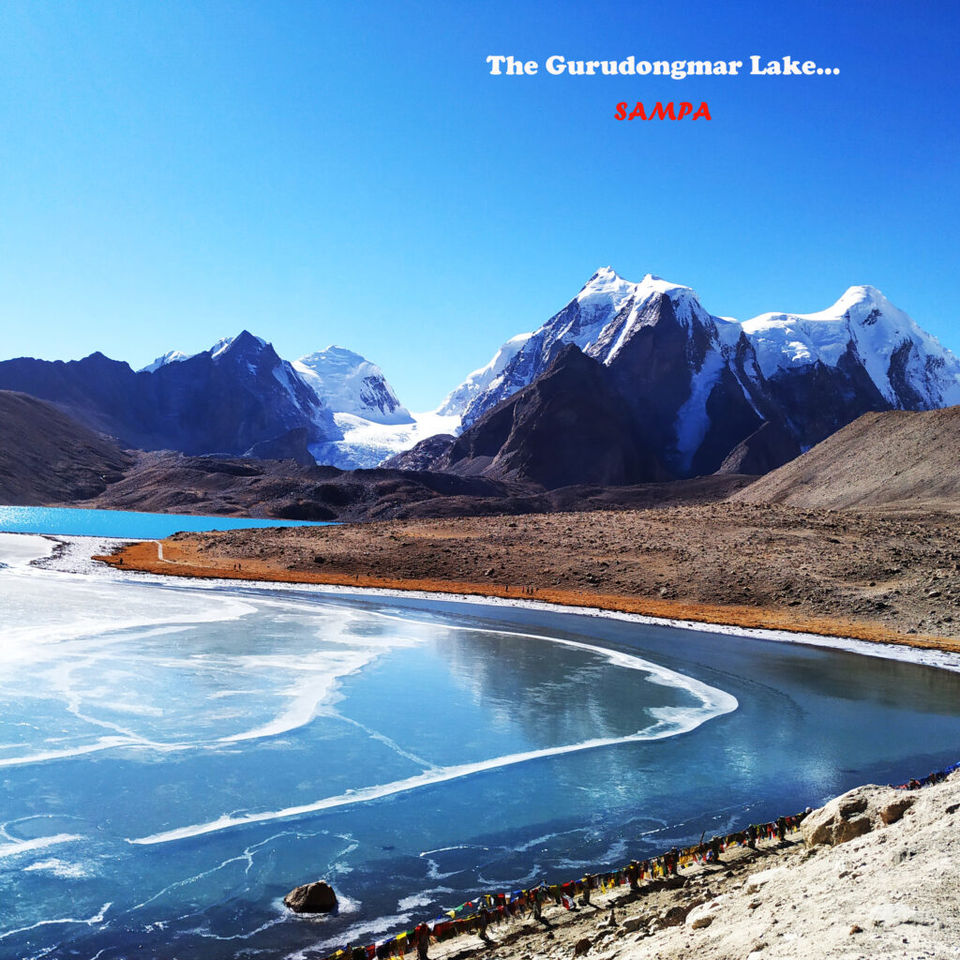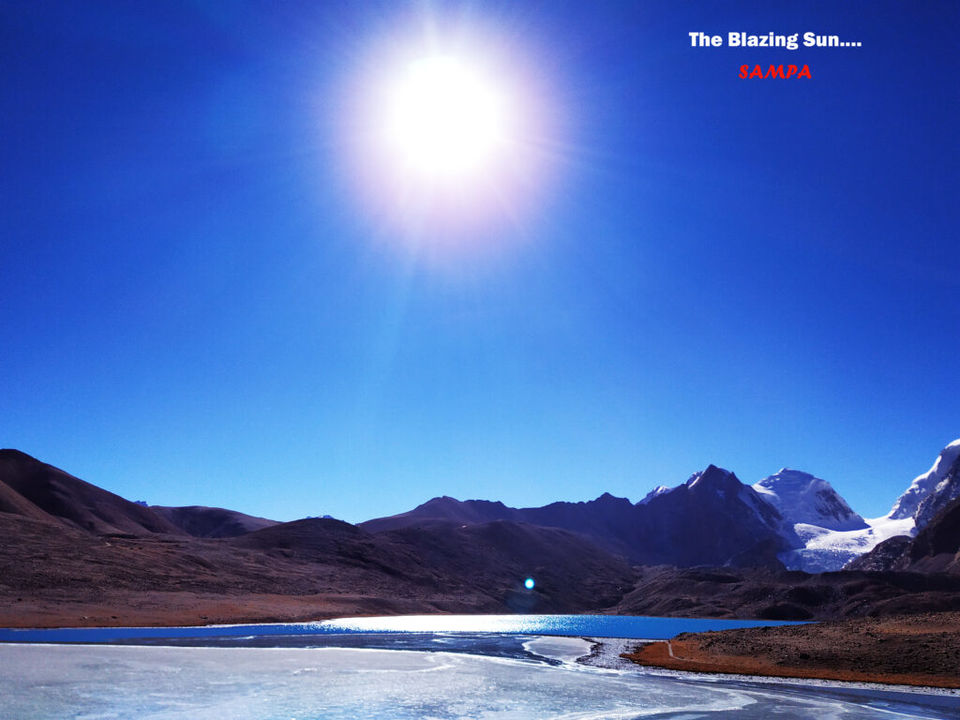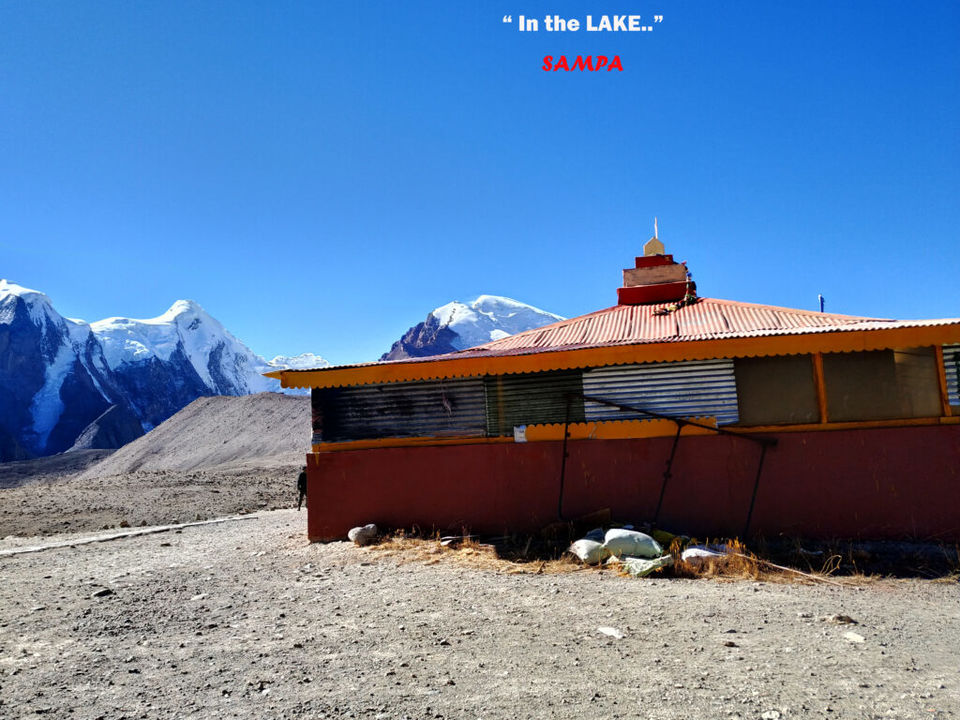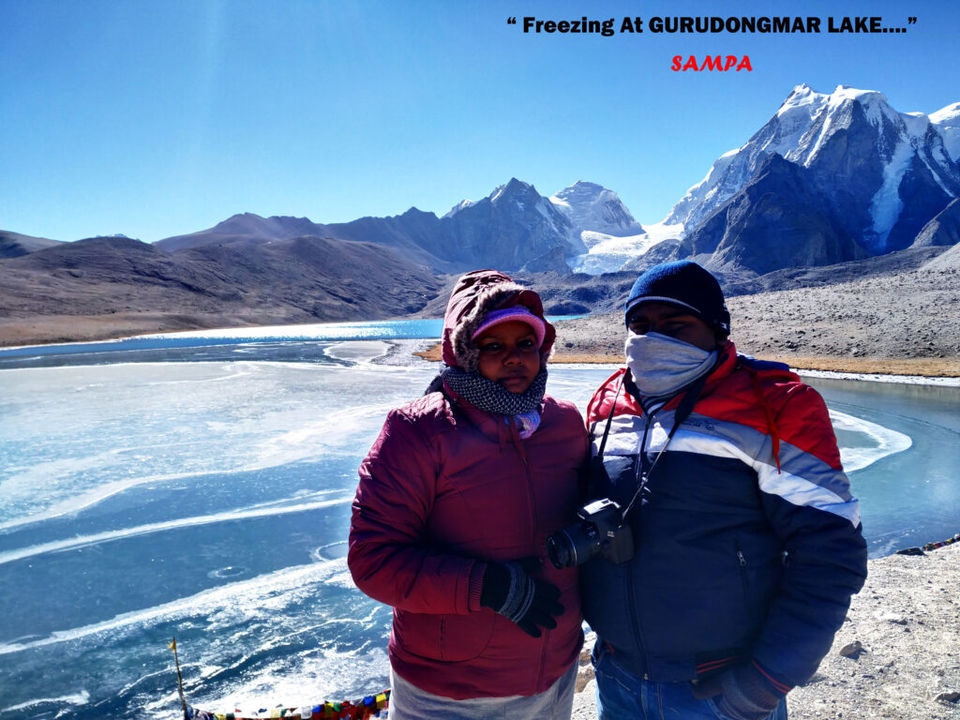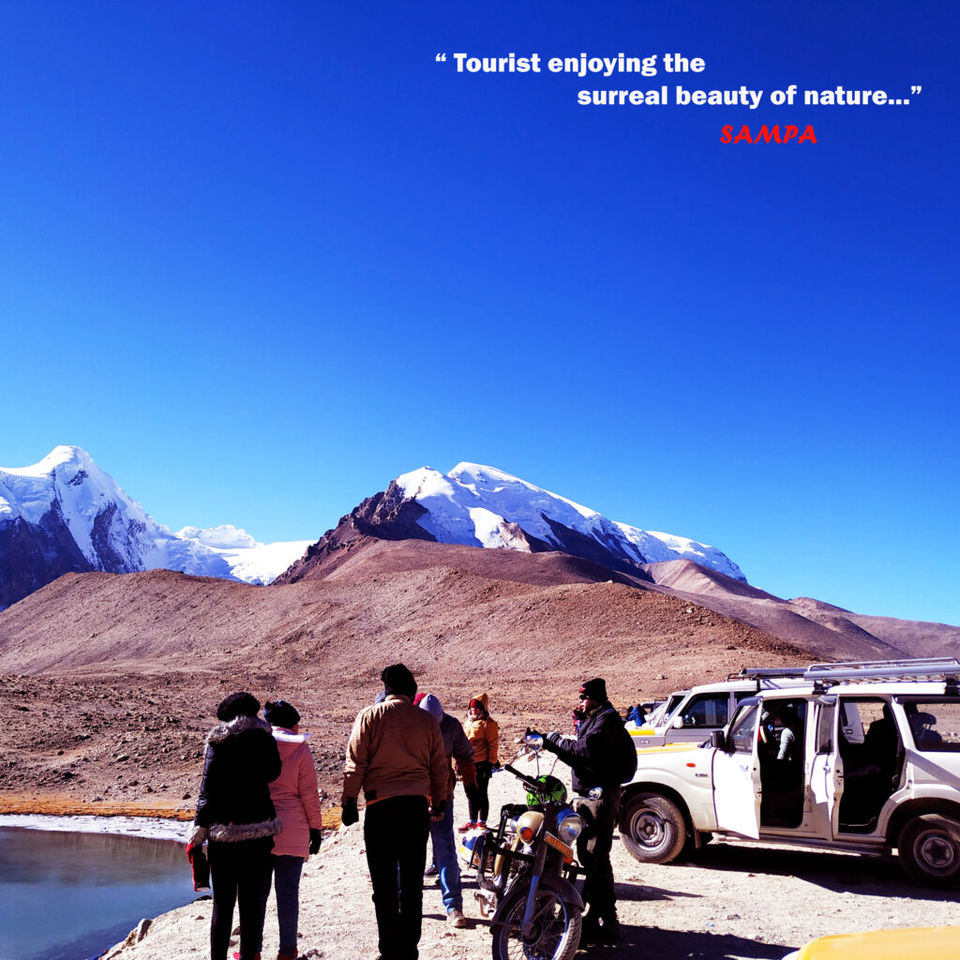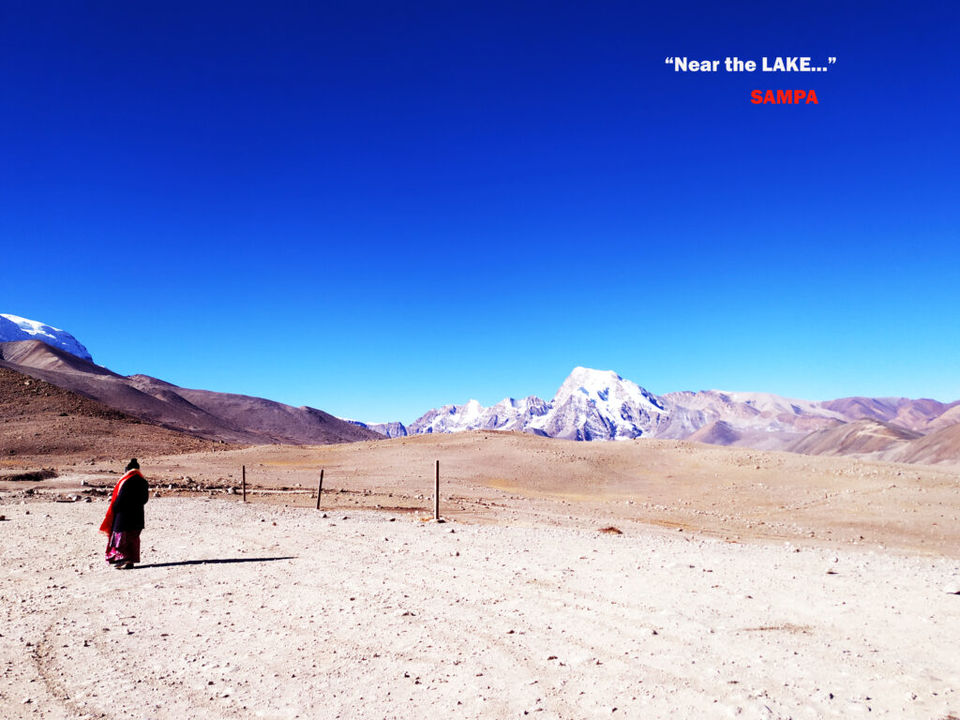 " A lake is the landscape's most beautiful and expressive feature. It is Earth's eye; looking into which the beholder measures the depth of his own nature. "Henry David Thoreau" Adopt the peace of Nature. Her secret is patience.."Ralph Waldo Emerson" We still do not know one thousandth of one percent of what nature has revealed to us." Albert Einstein
We spend there for 1-1.5hour. While returning from the Lake, we visited "KALAPATHAR". The condition of the road is very pathetic but it's worth visiting. It is a less explored quaint place and a treasure waiting to be uncovered. It's a gem of North Sikkim.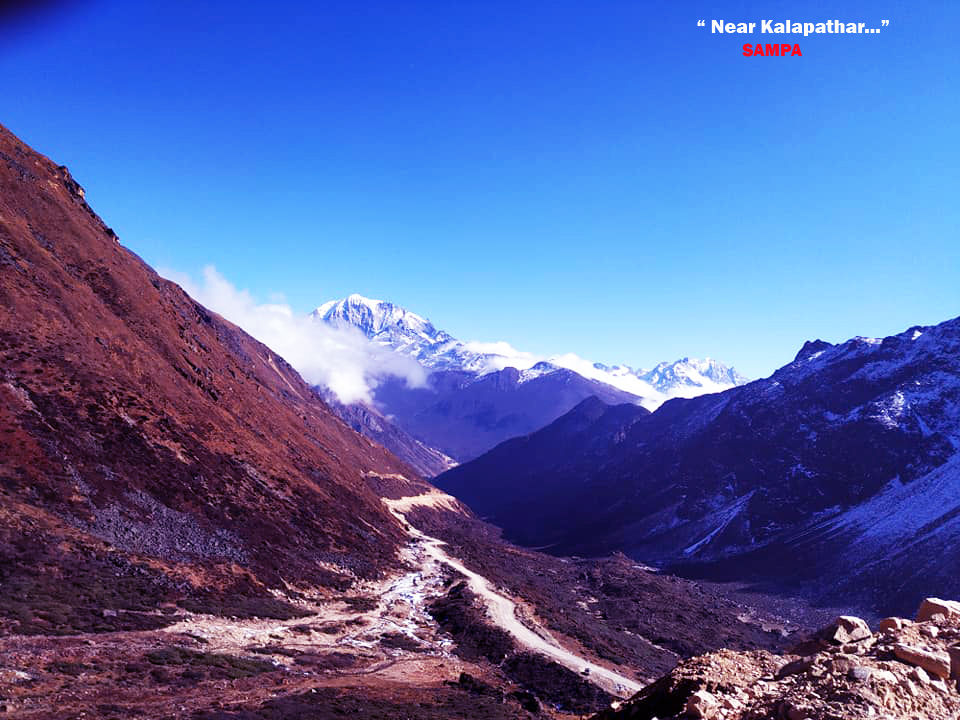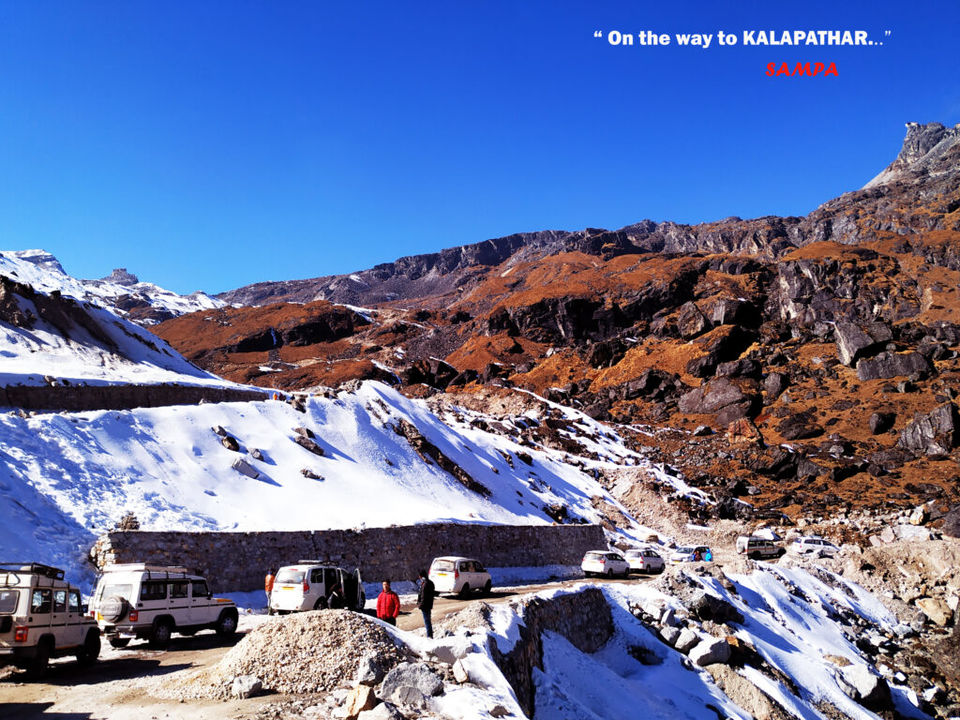 "On earth there is no heaven, but there are pieces of it.."Jules Renard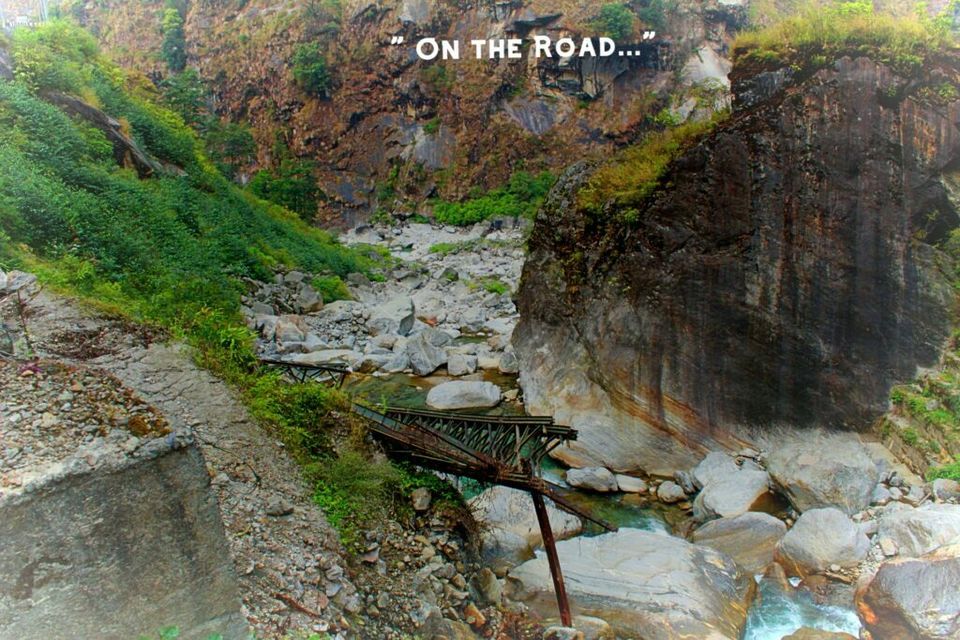 The whole place was covered with snow except few parts of black rock. The whole area was like monochrome picture. The magnificent beauty of Kalapathar was awesome. It is a perfect place to enjoy snow. Kids will definitely love the place as they will get the opportunity to play with snow.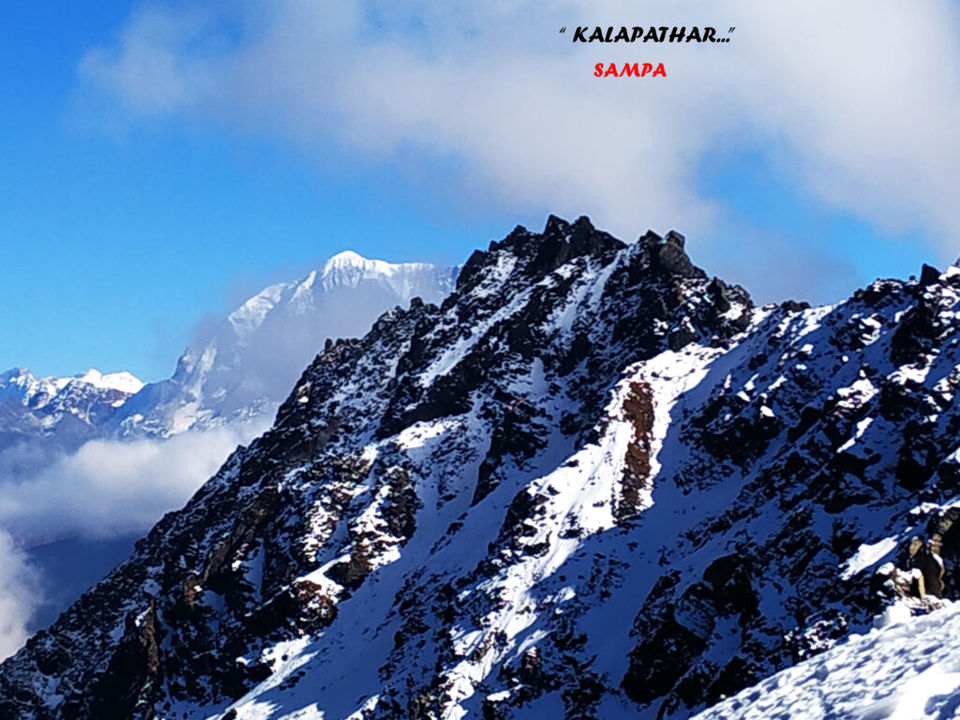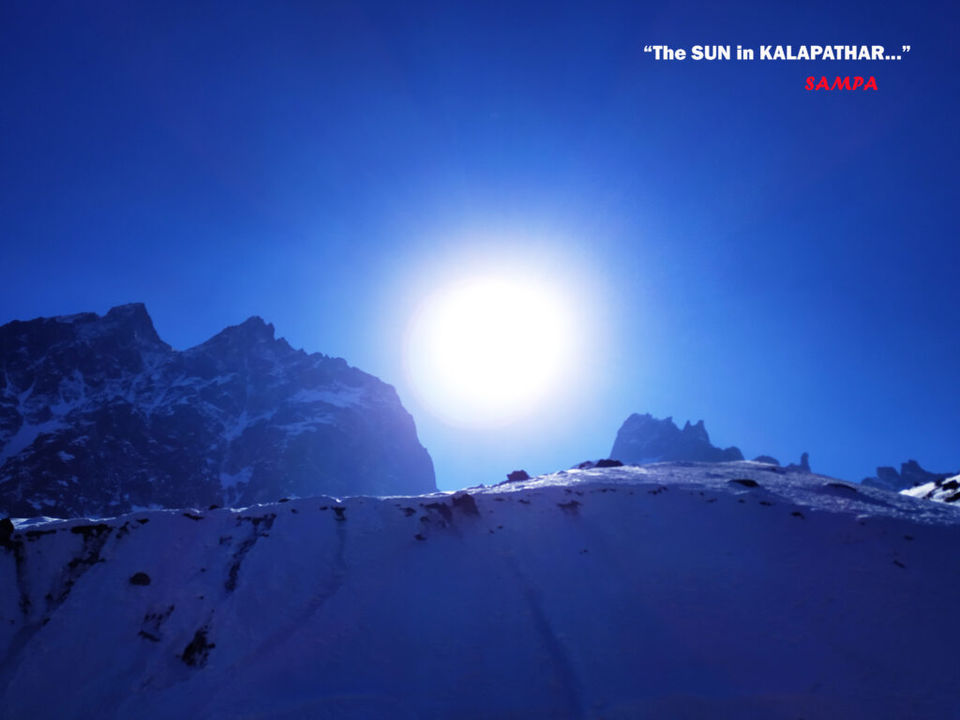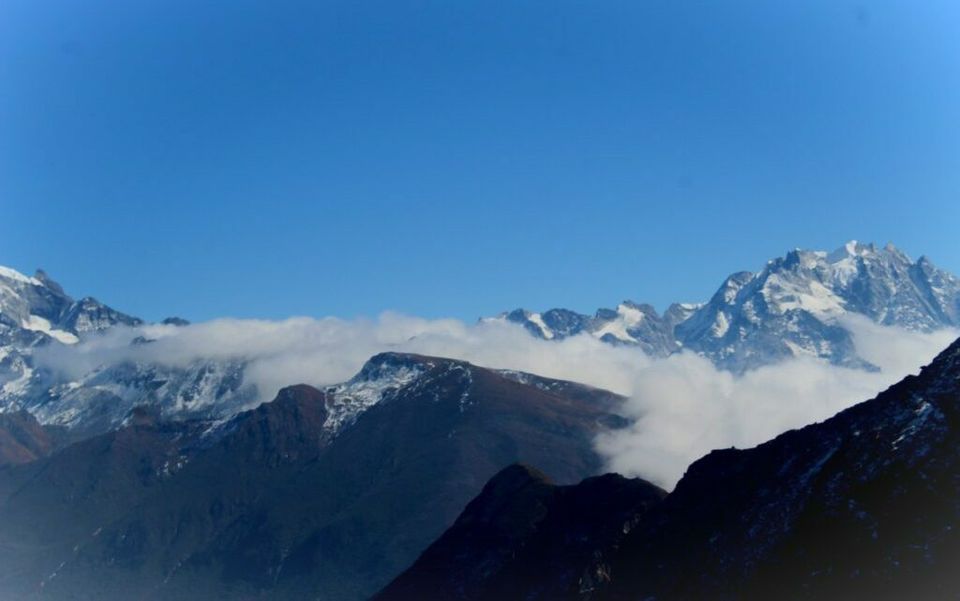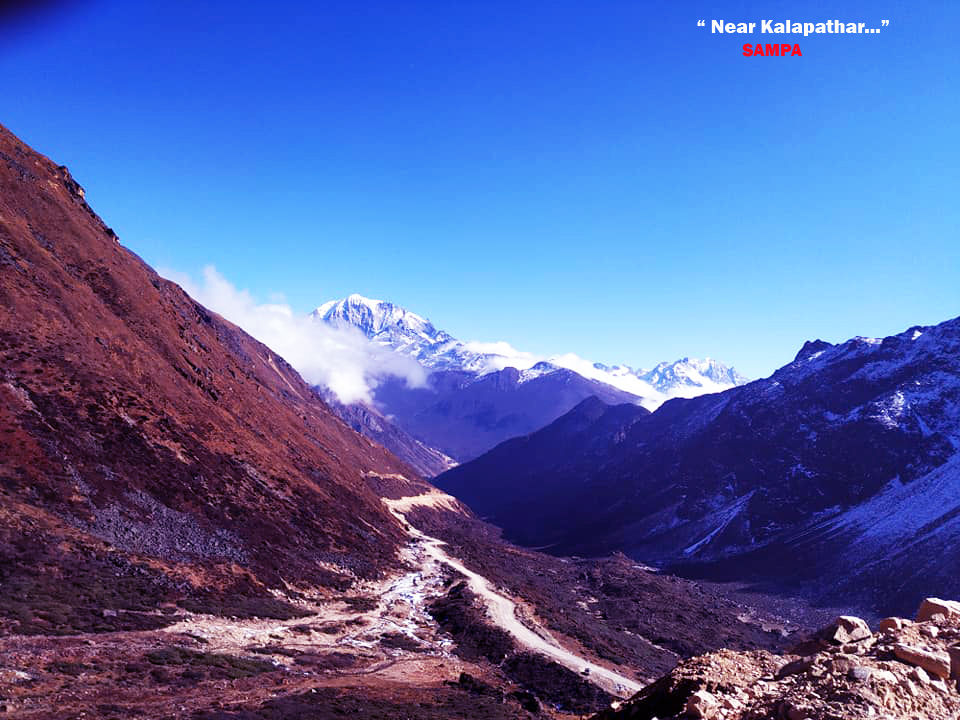 " Earth and sky, woods and fields, lakes and rivers, the mountain and the sea, are excellent schoolmasters, and teach some of us more than we can ever learn from books. " John Lubbock " The most beautiful gift of nature is that it gives one pleasure to look around and try to comprehend what we see.. " Albert Einstein
We returned to Lachen at afternoon, had our lunch there. I tasted Yak soup for the first time. Truly it was delicious . After lunch we started for our next destination " RINGHIM ."
We stayed at Sangarelee home stay which has a Helipad on the backside. The owner of the home stay is a very humble person. We reached there at evening. We spent the most enjoyable evening of the entire tour.. There was a campfire along with chicken tandoori. The evening ended with a mouth watering dinner and lots of unforgettable memories to cherish.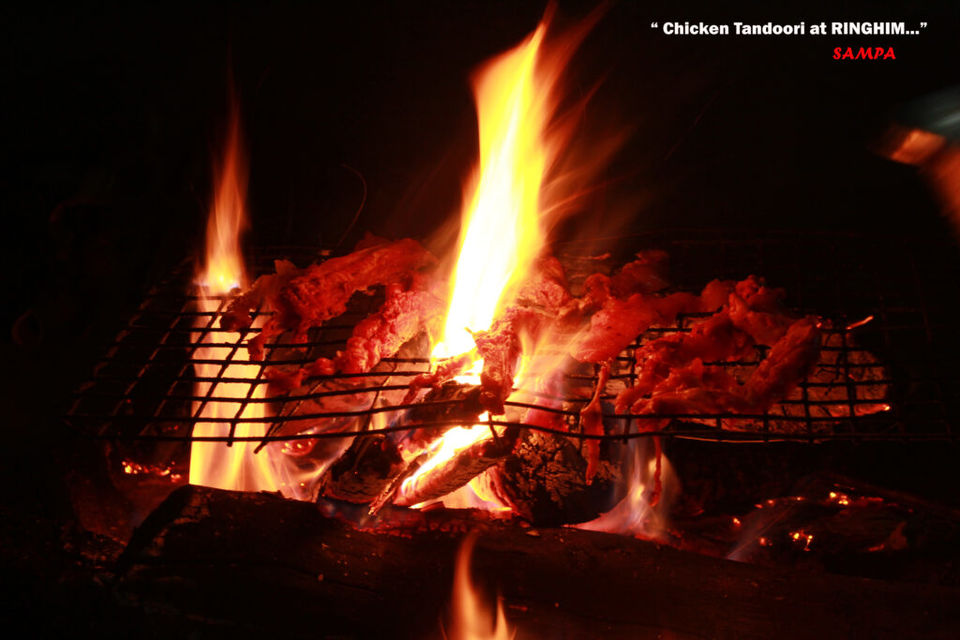 Life sucks a lot less when you add mountain air, a campfire and some peace and quiet. Brooke Hampton Day 4- In the morning, we visited Ringhim monastery. The monastery has splendid architectural views. We sat there for half an hour. The monks were busy with their daily chores. One of the monks came to us and offered hot tea and snacks. After having tea and snacks, we returned to our home stay.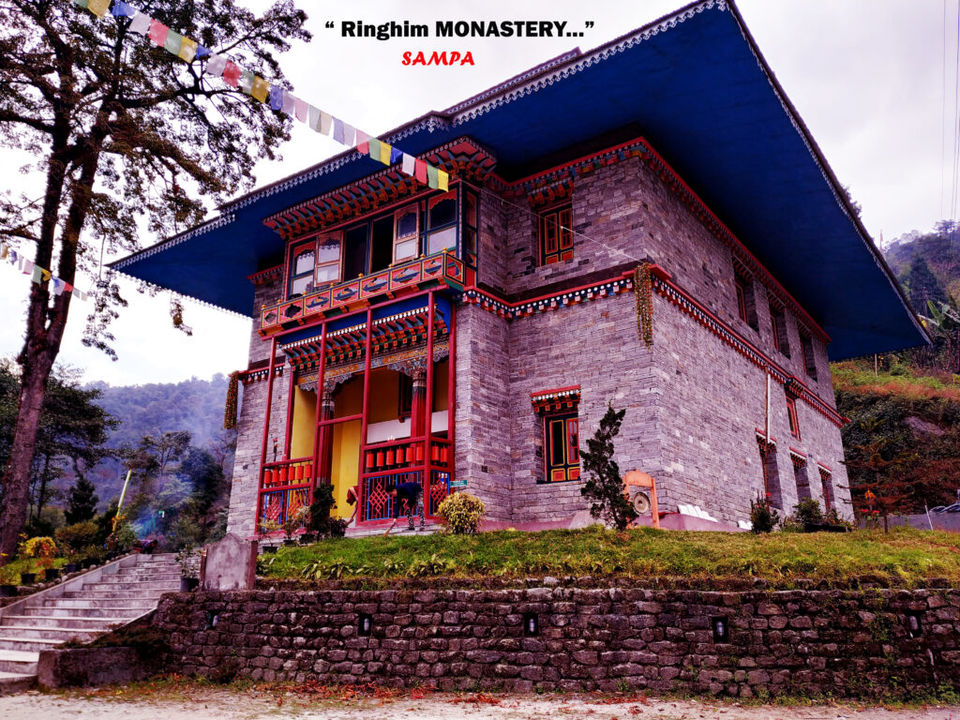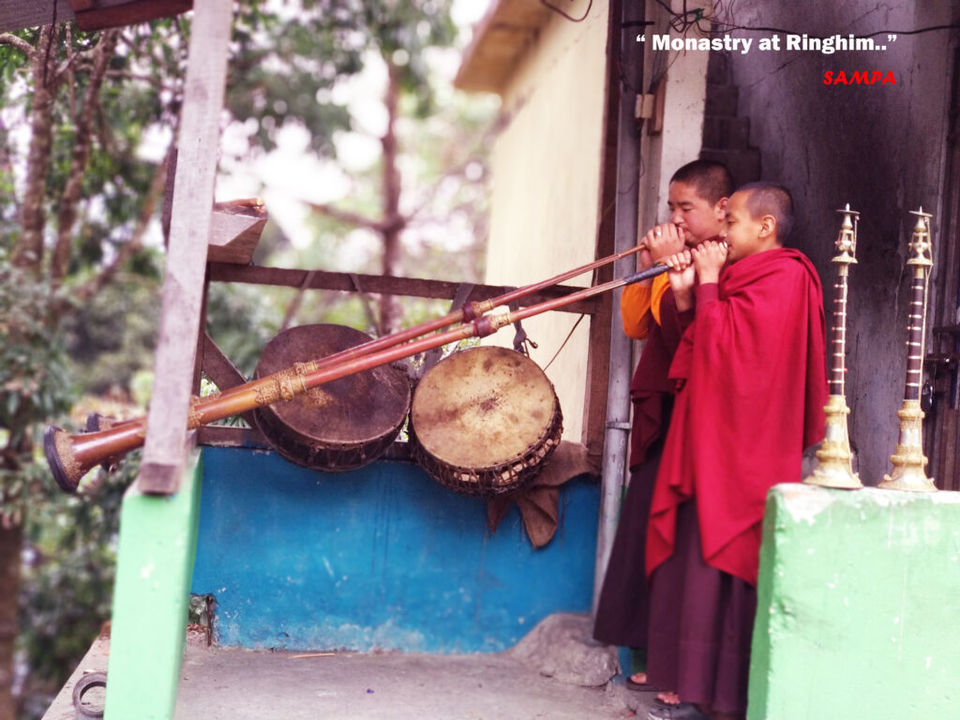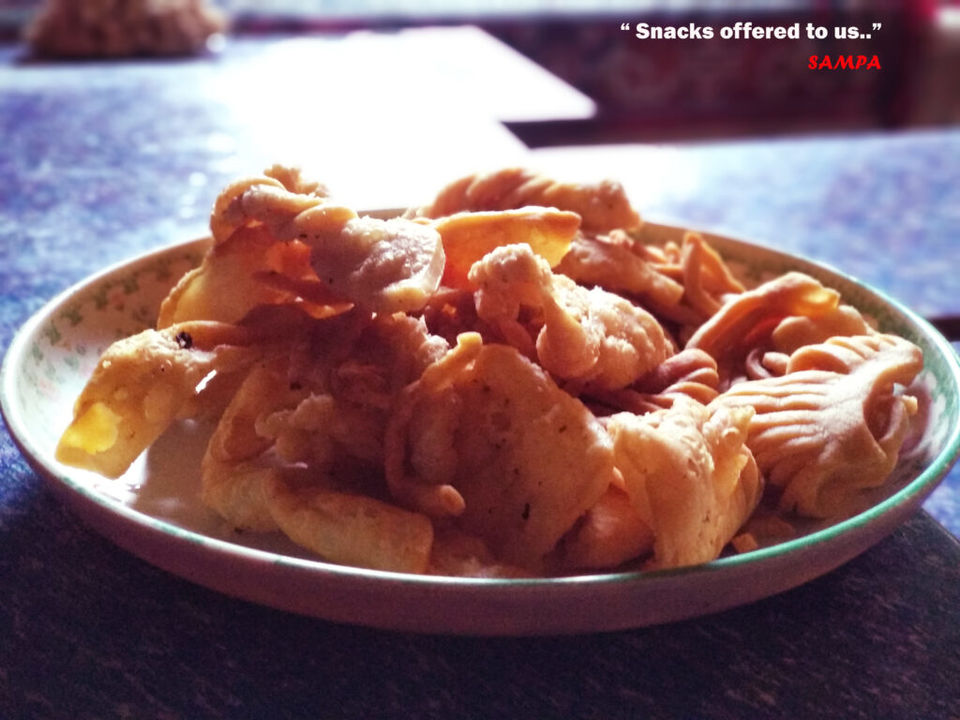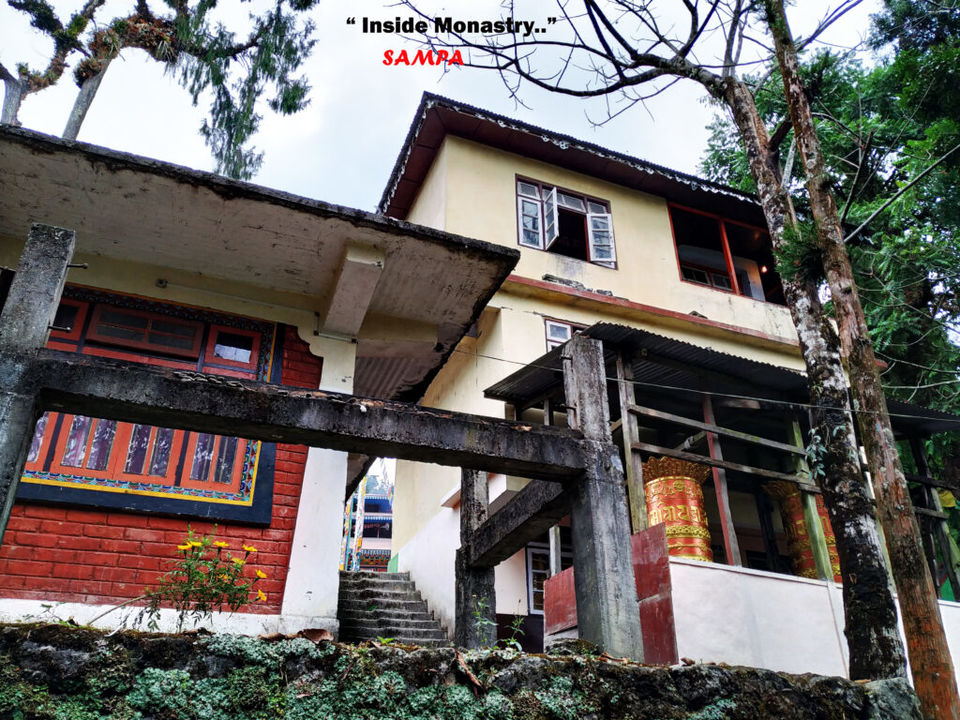 clearly from helipad. But the clouds were against us . Buddha was not visible from the helipad that day and it was disappointing.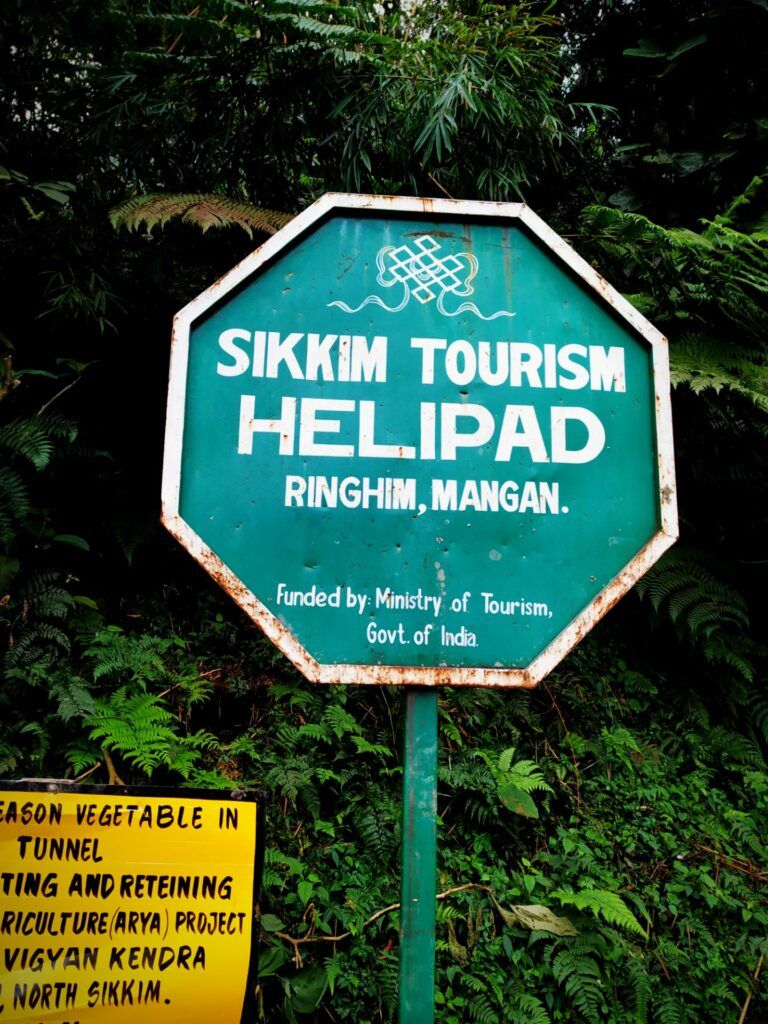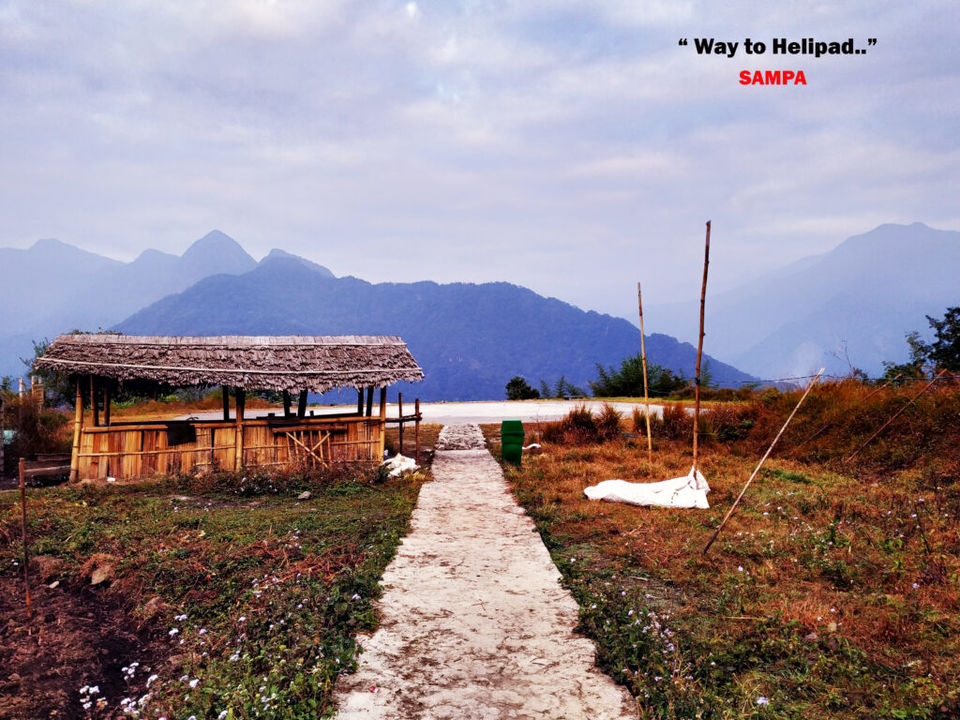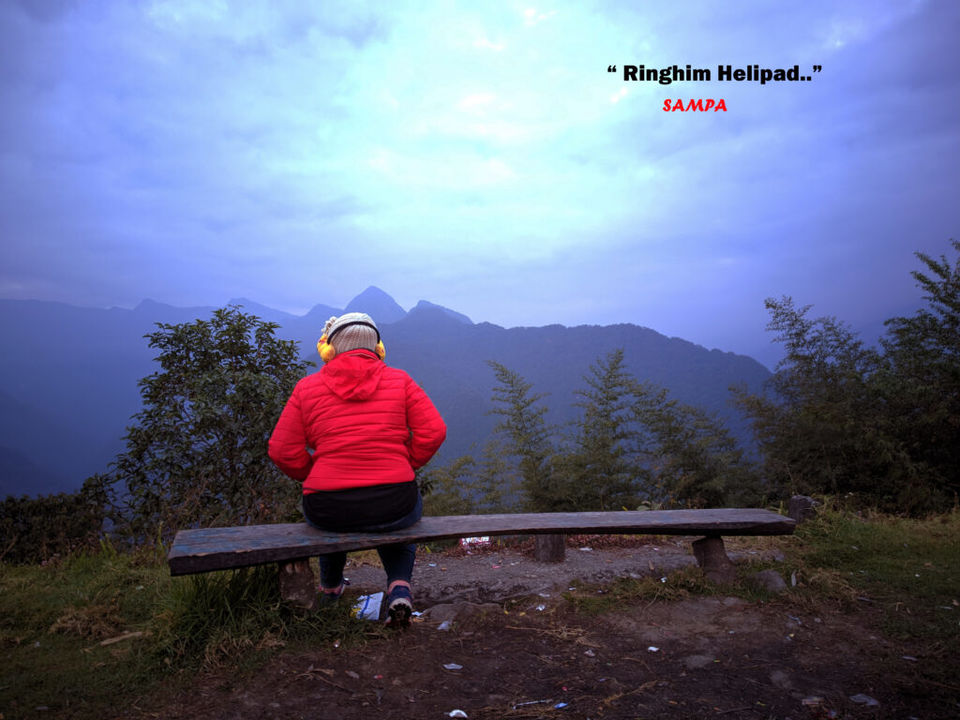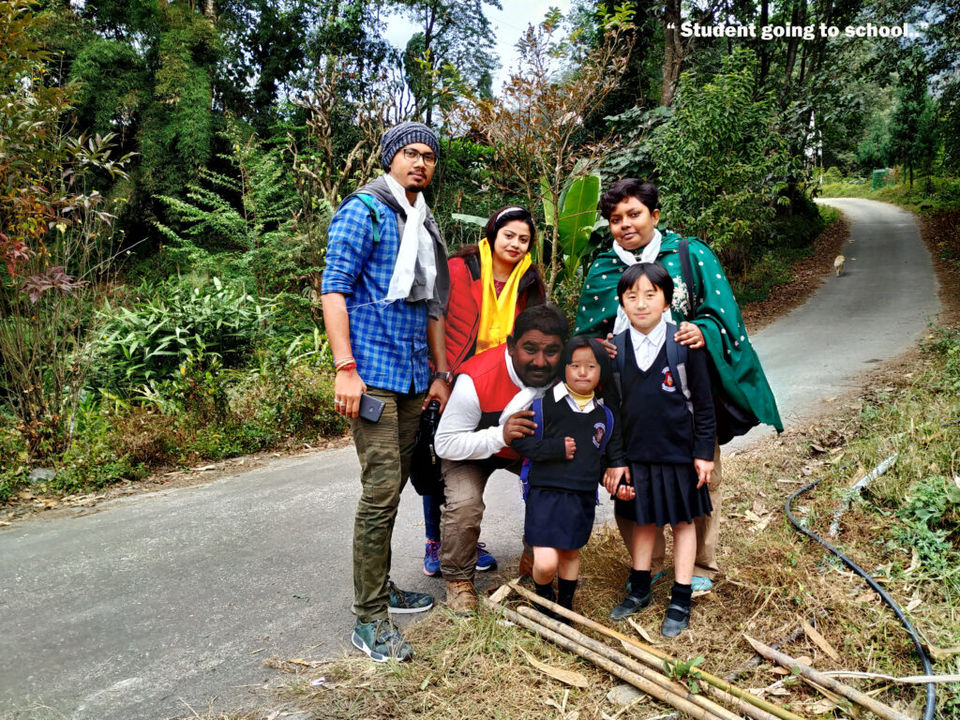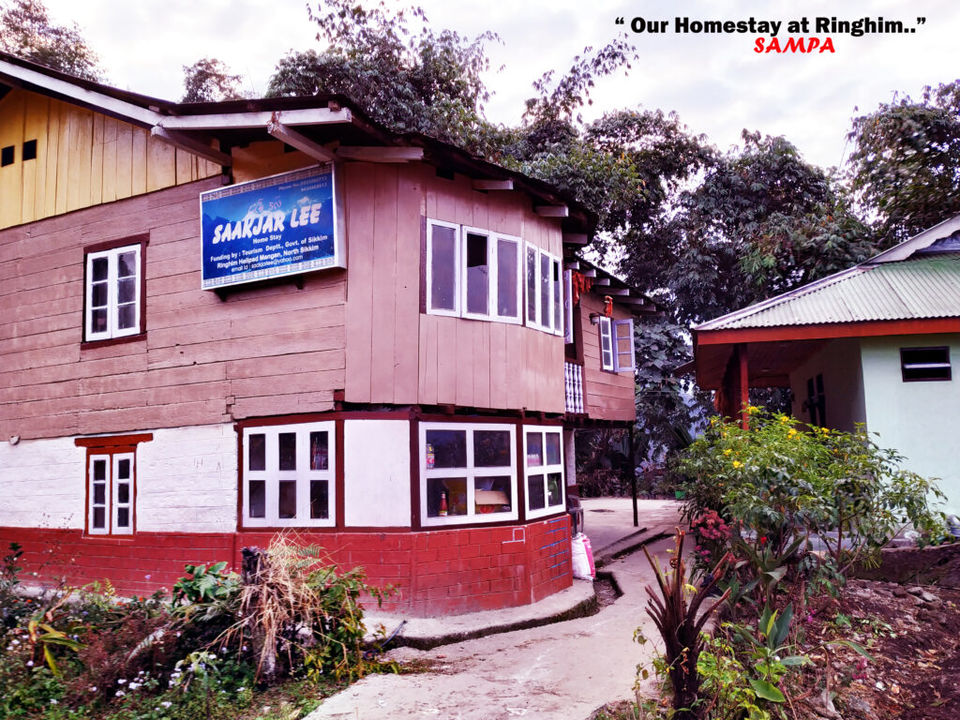 After breakfast, we spent time with owner and his family and bid goodbyes to them. At 10 o'clock we started our journey to reach NJP station. At night we boarded train from Njp to Kolkata. That's how our journey ended.
Gurudongmar Lake will always be my dream destination. It is truly a serene place. The place is totally disconnected from digital life. It is the best opportunity to spend time with nature and to realize nothing is so pure and beautiful than our Mother nature .
" To replenish and nurture my senses, I will come back again & again in the lap of Mother Nature..." SOME INFORMATION ABOUT "GURUDONGMAR LAKE.." :- i) PERMIT NEEDED :- The lake is located in North Sikkim of India. To visit the Lake, you have to reach Lachen first. The nearest railway stations are NJP station and Siliguri Station and the nearest airport is Bagdogra airport. After arriving at NJP station or airport, you have to travel a long distance by road. Cabs are easily available. It takes around 7-8 hrs from airport, NJP station to reach Lachen. So it is advisable to take one night halt before reaching Lachen. Maximum tourist choose Gangtok as their first halt. The road conditions from Gangtok to Gurudongmar Lake is not good due to frequent landslides.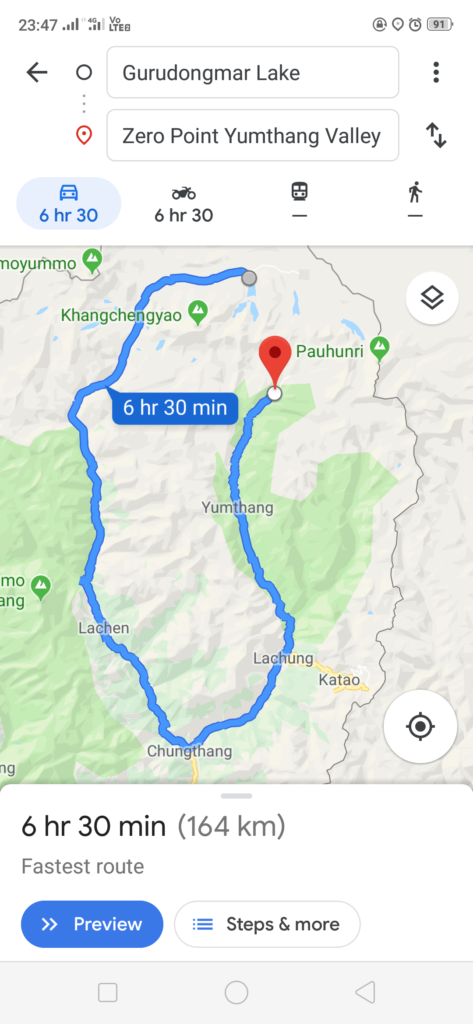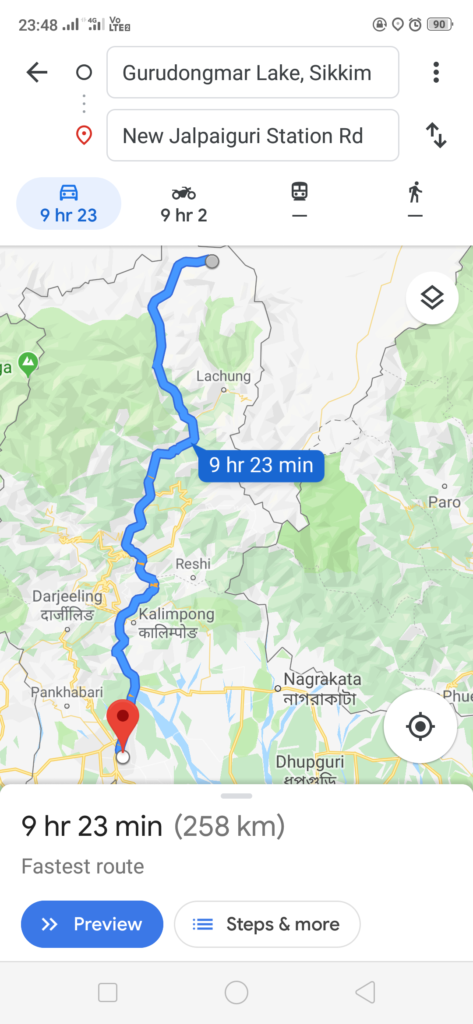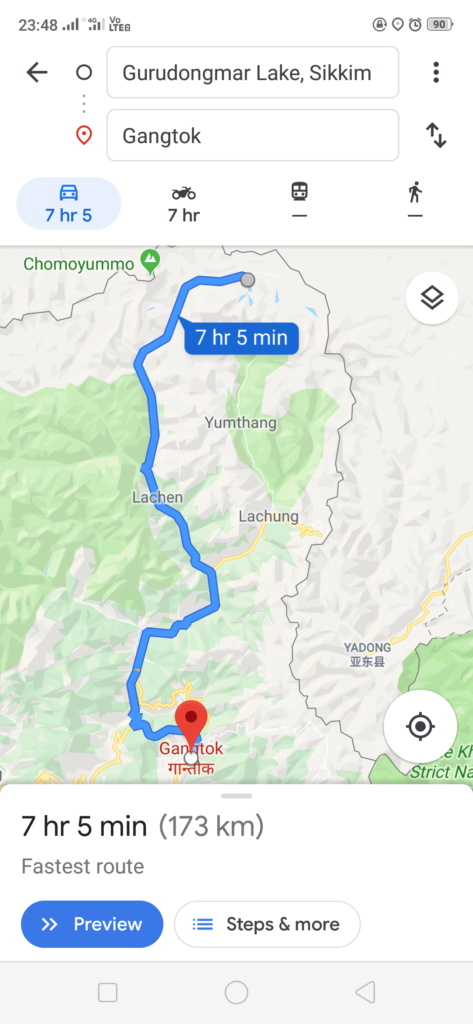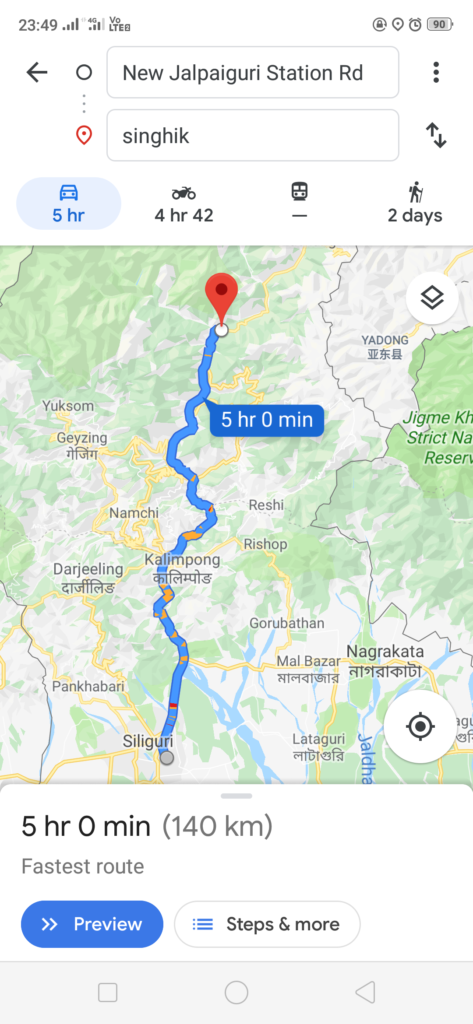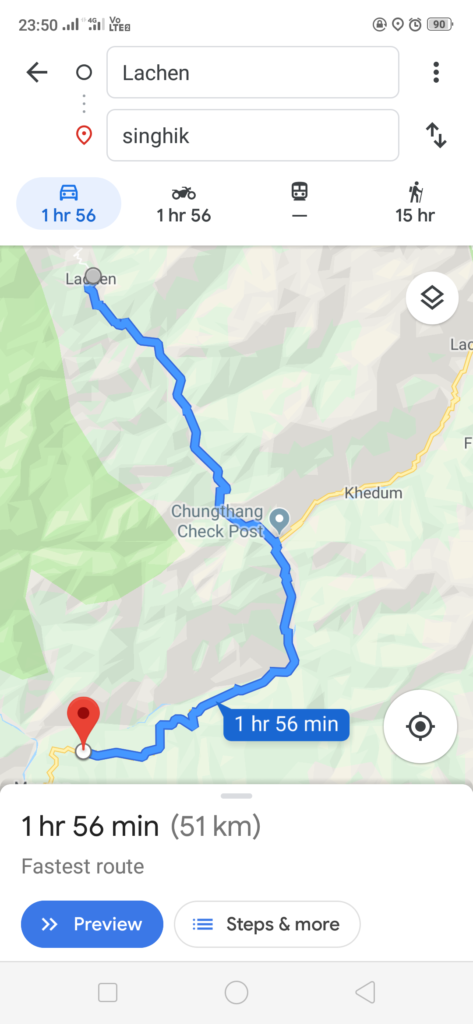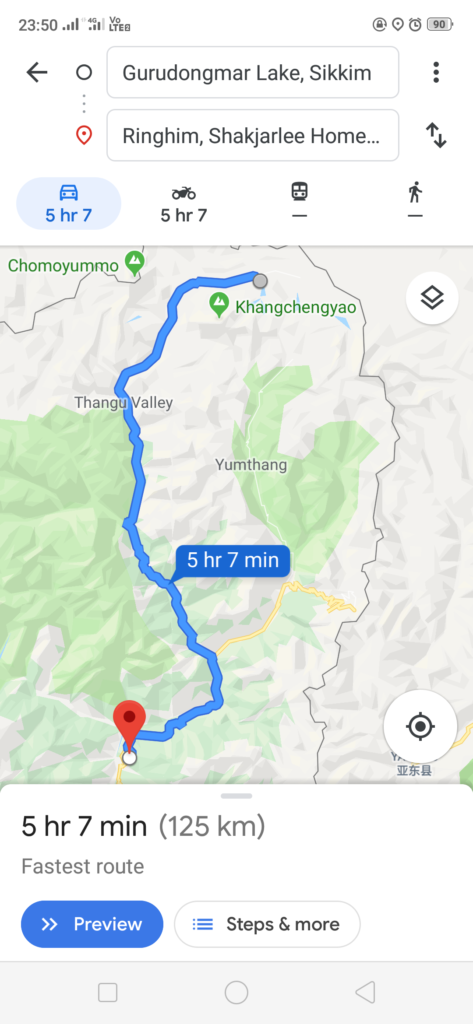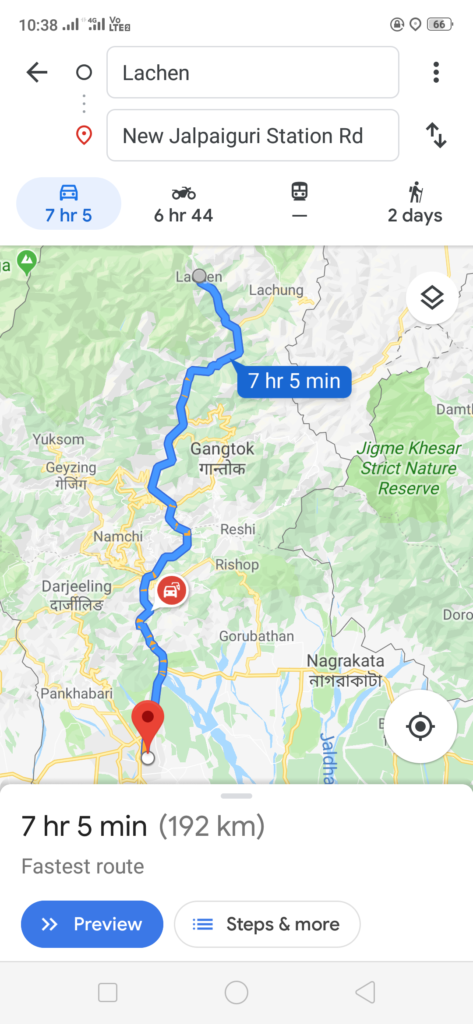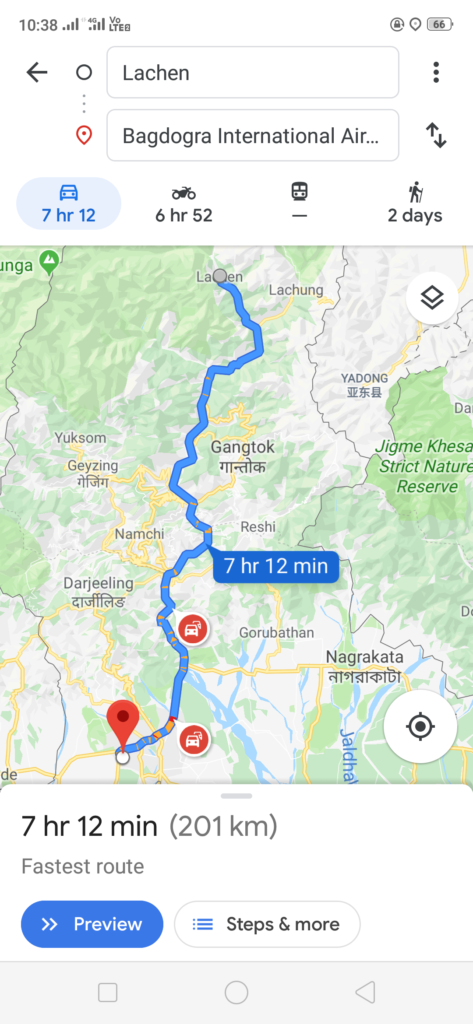 TOUR ITINERARY OPTIONS:- Gurudongmar Lakei) If you love off beat destination, then can follow our tour itinerary. Day 2- From Gangtok to Lachen. Nigh tstay at Lachen. TOUR COST:- is one of the highest lakes in the world and in India, it is second high altitude lake (17800 ft.) . The first high altitude lake of India is TSO LHAMO Lake (18000 ft.) the third one is The TSONGMO Lake or Changu Lake at an elevation 12313 ft.
For four day tour, there are two options :-
According to my experience, sharing some travel tips which will make your journey more beautiful and comfortable. i) Thermocot is a must wear to visit the Lake. So, carry thermocot, gloves and other necessary winter wear. iv) Take your breakfast before reaching the Lake. vi) Keep photocopies of Adhar and voter card.
Day 4- From Gangtok to NJP station
So, what are you waiting for? Start your planning to visit this picturesque Lake. You will defiantly get delighted by its flawless alluring beauty.
I always prefer to arrange tour by myself. As visiting this place need permit, so we decided to go with travel agent. After studying travel blogs, reviews from facebook travel group, I came to know that Mr. Pranay Pradhan is the best travel agent for this kind of tour. So, we decided to go with him. I contacted him through his Facebook account. Our whole tour was organised by him. He is one of the renowned and best Tour organizer. Mr. Pranay Pradhan is a very humble, genuine and a good person. We were a group of 04 people and instead of staying in Gangtok, we stayed in Singhik and in Ringhim. So, our per head cost got increased. For one person, the cost was Rs 8500 including fooding, lodging and car. The driver was very well behaved. All the home stay where we stayed was excellent in terms of service, location, food & hospitality.
MY TRAVEL TIPS:-
ix) The selection of proper timing to visit the place is very important. Don't plan your trip on extreme winter i.e. on December, January, February. Most of the roads get blocked due to snow fall. You will not be able to reach the lake. To enjoy the enchanting beauty of the lake, I will advise to visit the lake in October or in November.