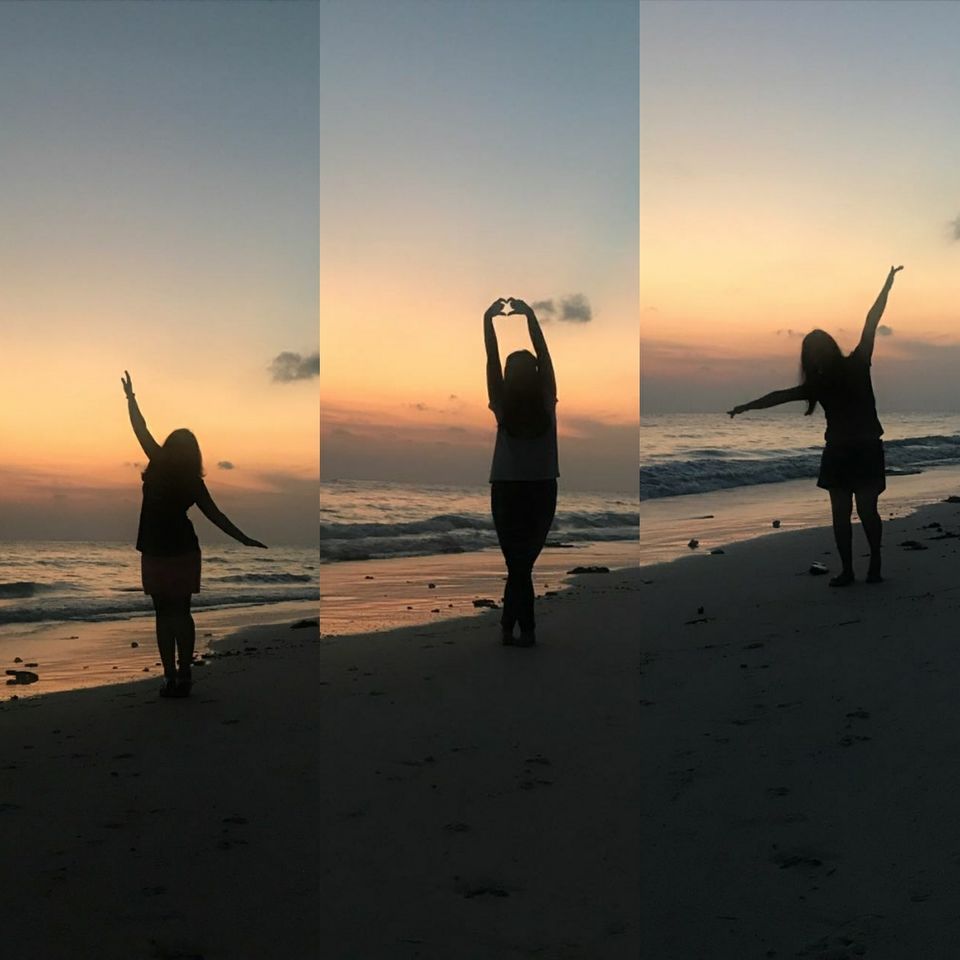 So...I was getting married in the next 3 months and wanted to go away with my girlfriends for a short break before the wedding madness started. Honestly, I always found the whole concept of a "bachelorette" quite overrated with all that alcohol and OTT theatrics. I just wanted to get away with my best friends to take a break and absorb how much my life was going to change in the next 3 months!
We had a WhatsApp group with atleast a dozen of options ranging from Srilanka to Manesar! Havelock was the only option where none of us had been and we were damn sure it will be something completely offbeat. (Also this entailed a lot of melodrama from the bride since the tickets costed a bomb during the holiday season!)
So we packed our bags and left for one of the most memorable trips of our life. We were extremely enthusiastic as we got off the plane at Port Blair and sat on a public ferry to Havelock. After tons of instagram updates and a couple of selfies, we reached Havelock. The moment we got off our ferry, we realised that nothing was uploading and our whatsapps weren't getting delivered. Hell broke loose! No connectivity what so ever! First setback.
Once we reached our carefully selected resort, we found out that it was undergoing some refurbishment and the pool was out of order. Second setback. We took our time to get ready (it involved dancing to "all the single ladies..."), put on some makeup and finally decided to leave our room around 6pm. The moment we opened the door, we saw that it was pitch dark. The sun sets at 5.50pm. Third setback. We started walking to explore the town and find a good bar to have a couple of drinks. After walking into a couple of restaurants, we realised that most of them don't serve alcohol and mostly places shut by 9pm. Final setback.
We completely lost hope and I was feeling so guilty for pushing my friends to come here. They were hoping for an exotic beach vacation (since Goa was too mainstream) and this was turning into a nightmare. Finally, we found our oasis. We entered a bar called Venom at the end of the stretch. They were serving alcohol and playing good music. We were never leaving this place. This is where we met the GM of Symphony Resorts. He gave us the best piece of advice- To truly enjoy this island, you need to truly adopt the island lifestyle. He designed our itinerary for the next 3 days. First thing was that we had to sleep by 10pm to wake up on time for the next day.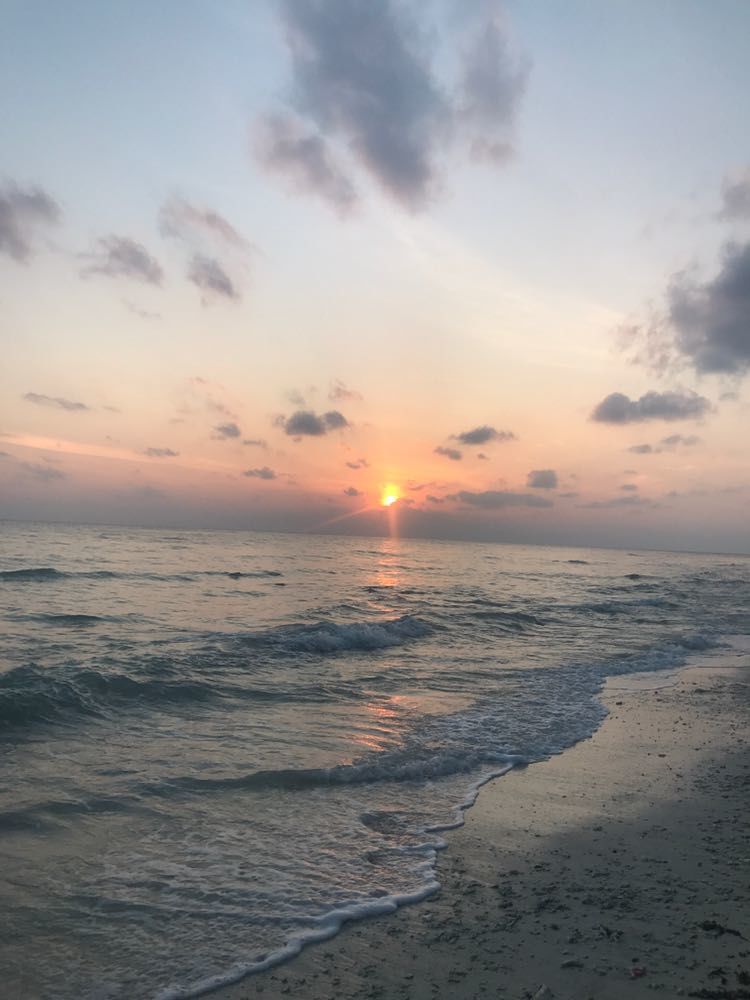 We woke up at 3.30am to catch the cab to reach Kalapathar Beach to watch the sunrise. We thought we were the only fools going to the beach at this hour only to find 20-25 people already sitting with blankets and music waiting for the sun to rise. We perched ourselves on the white sand and witnessed one of the most glorious sun rise of our lives.
While we were roaming around looking for a place to get some breakfast, we came across the cutest cafe called The Full Moon Cafe. It is an open air cafe surrounded by tons of book shelves, hammocks mostly frequented by most foreigners (and adorable dogs). We fell in love with the place. A must must visit!
Radhanagar Beach is one top beaches in the world! Rightfully so! Its absolutely clean and white. It is slightly away from the main part of Havelock. But totally worth it! We enjoyed a nice swim around sunset.
Once the sun was set, we hiked to the famous Barefoot at Havelock Resort. It is a rustic and offbeat property nestled near the Radhanagar beach. We enjoyed a couple of their in-house creative infusions and headed back to our hotel.
The GM at the resort organised a celebratory candle-lit dinner by the beach with a bottle of wine and a hookah. It was a surreal experience sitting next to the waves (almost touching our feet) with no light other than a few candles. We had a gala time and it was one of the memorable dinners of my life.
At around 7am, we were off to the port to catch a ferry to the Elephant Beach for our snorkelling session. This was probably the most touristy part of our trip as we realised that this tiny island was bursting with humans(vendors, instructors and tourists!). But the moment you jump into the sea, it was another experience. We snorkelled together along with 2 instructors and it was so much fun.
Silver sand Beach Resort has a really cute bar surrounded with palm trees and over looking the pool and then the beach. We loved the bartender as he whipped up some cocktails for us. It was a good place to chill with good food and drinks.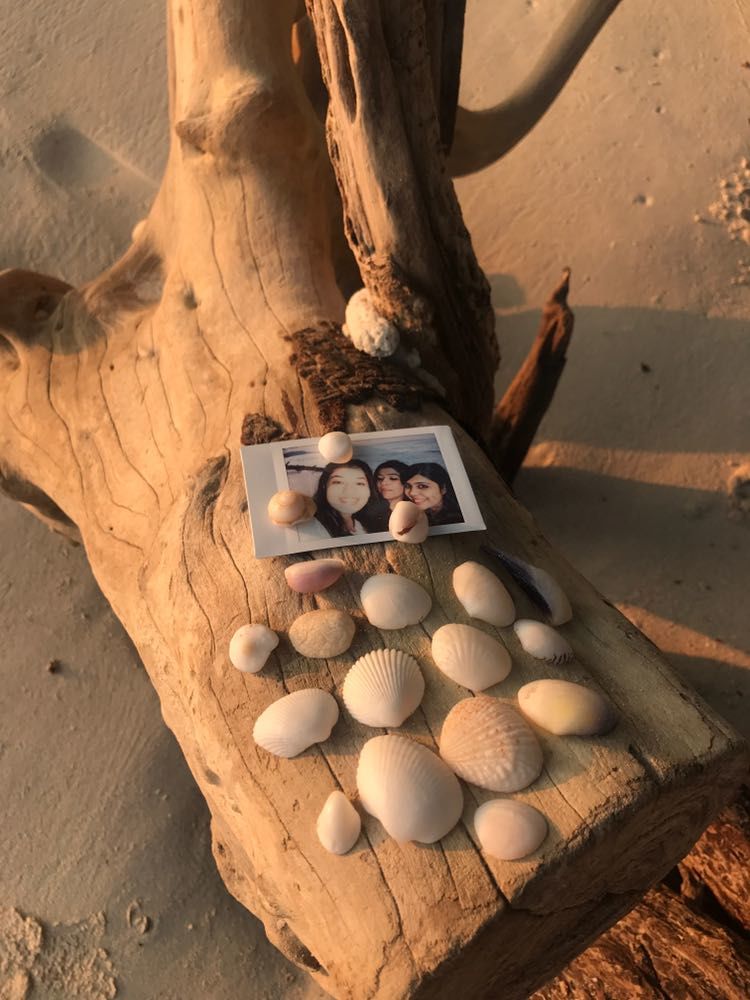 All in all, it was refreshing change with no connectivity and living in sheer abundance of nature. Truly enjoyed the "slow"ness and calmness of this island. It was almost therapeutic.