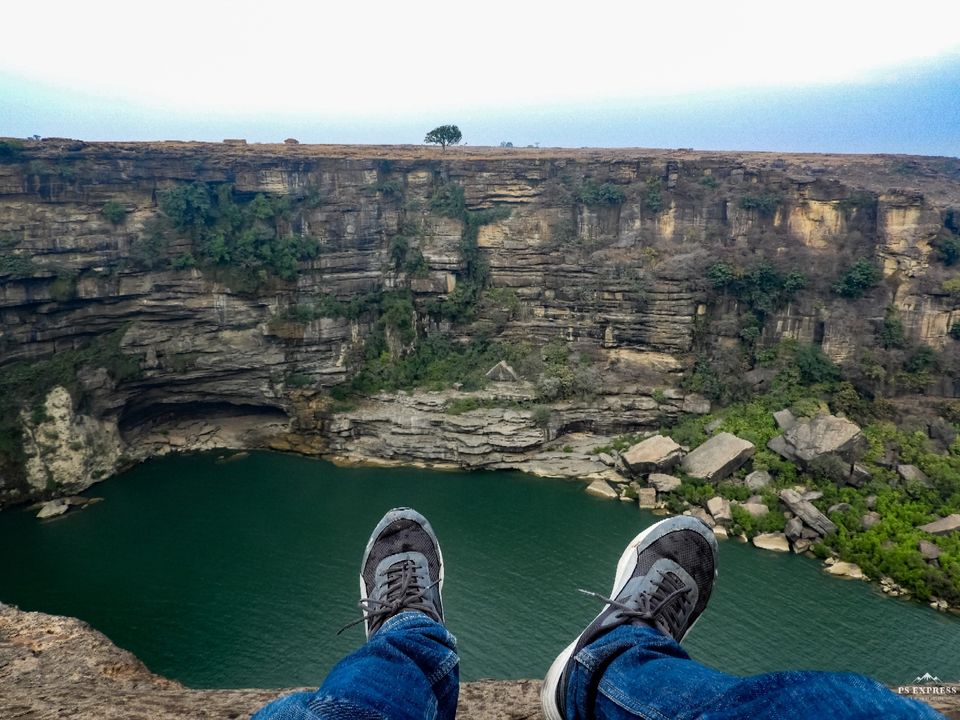 A Trip To Keoti Falls, MP
5:00 in the morning, 3 bikes, 6 guys, ignition turned on and a short trip to Keoti falls, MP started to happen. Though it was dark a bit but we got the far empty roads. Within minutes our bikes started touching the bar of 100km/hours and the real joy of riding begin to shove in our souls.
Chai sutta break-
After some 40-50 kms our boys' bikes wheels stopped for something that we call in Urdu 'Talab'. And experienced one of our best breakfast, though it was just some chai and samosa, the first rays of sun helps it to become our energy drink.
Shooting Sunrise-
The magnificent sunrise view halted our gaze to shoot for sunrise. A road on a low height mount gave a perfect sunrise view. A friend captured it with some videos.
The Joyous ride-
Now the sun is taking some rest and the cloudes come to make some beautiful weather for us. The remaining distance was covered with some showers of rain, cloudy morning, and windy gushes.
The place we were hunting for-
With help of some Advanced Indian Navigators ( pan vallas ) we reached our destination. And greeted by some monkeys.
Bypassing them with the chanting of 'Hanuman Chalisa', we unloaded us from the gears and backpacks, and then there it was, very beautiful Keoti falls. But before exploring it, this Mr started choosing some bold and durable helmet to snatch from us.
But fortunately he didn't got something that he was demanding for.
The Photoholic Posers-
As soon as we reach, photogenic people started becoming the upcoming models with their disastrous poses, hahaha,...

The Magnificent View-
The tall fall, windy and cloudy day, the sound of water, and the showers from sky. The water was pure and pious, untouched. The place was habited with some one or two priests, birds, and some monkeys. The beauty was out of my words, take a look.
My amateur friends and me started showing their skills of Photography. And I ended up capturing some beautiful shots.
Return-
After packing some memories, we started our return journey, and with some delicious daal fry and matar paneer in a dhaba, we concluded the journey and landed at our place.
Thank you.