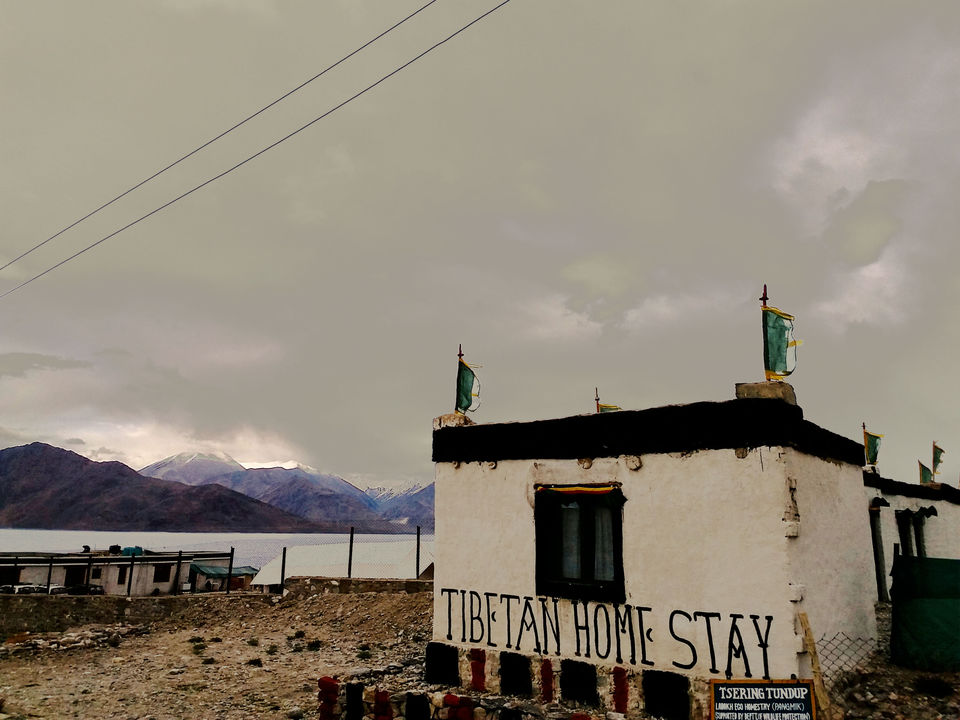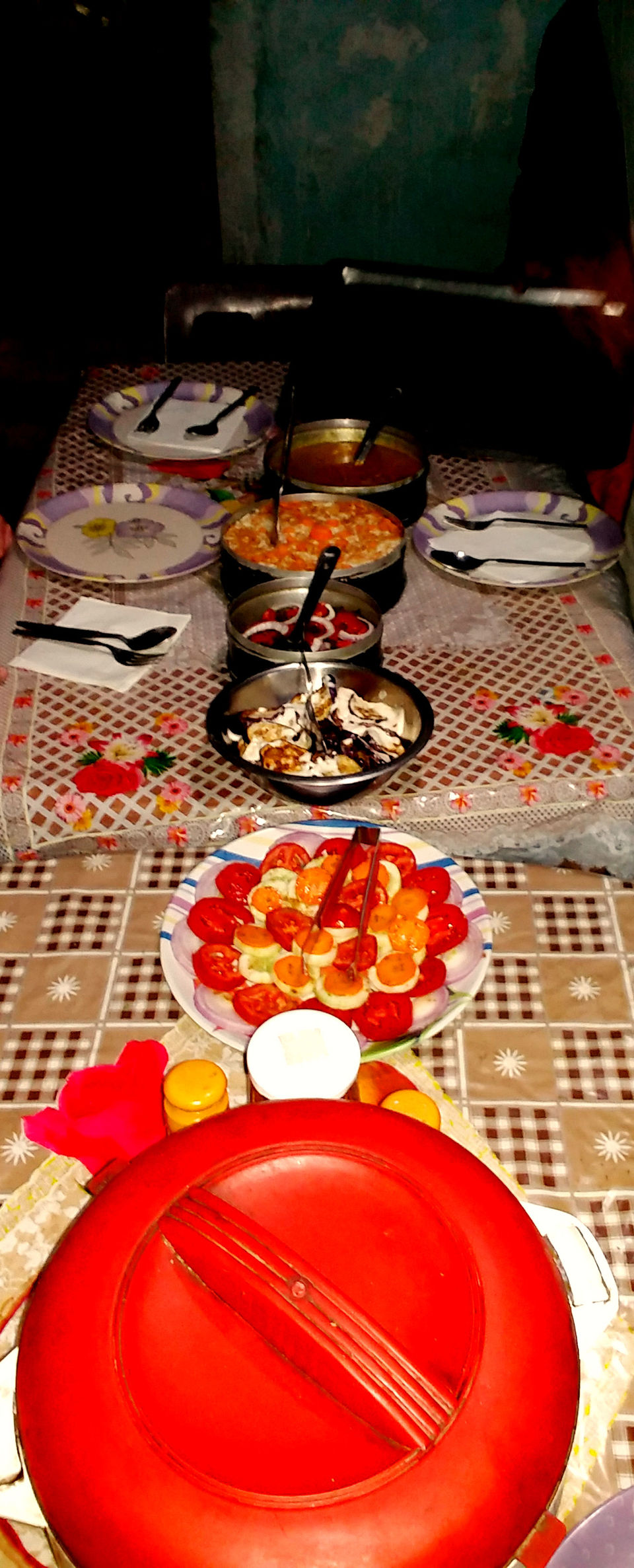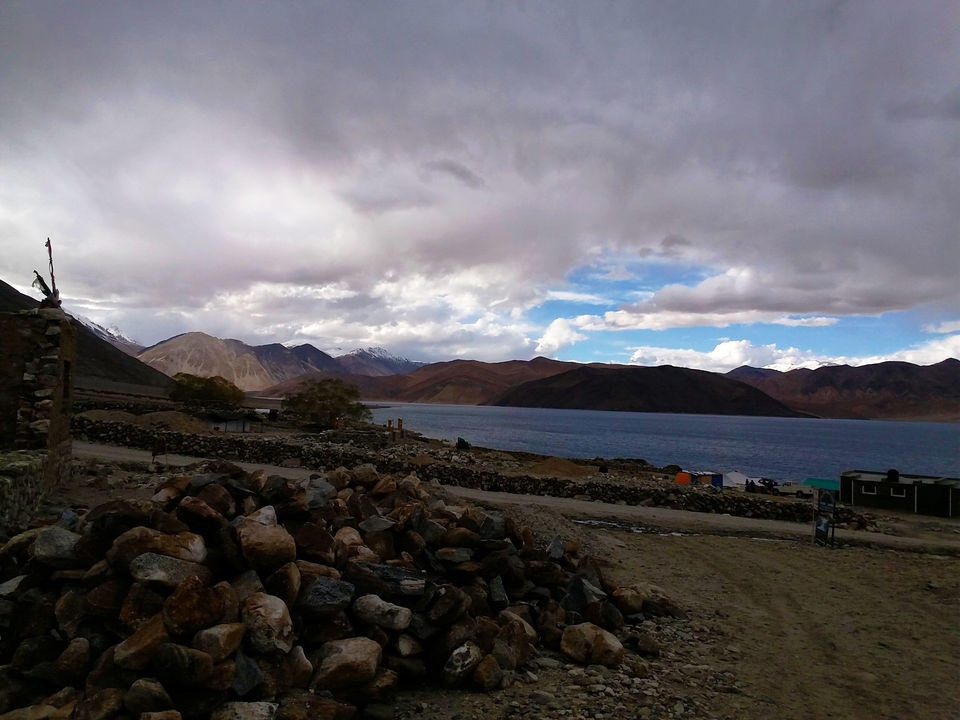 I never knew before that homestays could be so much fun. So we are at the famous pangong tso lake looking for a perfect place to pitch our tent when we spotted this cute little tibetan homestay very near the lake. 
So we thought let's check it out! (There was something about it..don't know what though! ). The owner Mr.Tundup was this very sweet chap who showed us the rooms. The rooms were cosy enough and had everything you needed to have a good night's sleep (and that was all we wanted after the long ride on the bike!). So we moved in for the night.
We roamed around the lake a bit clicking photos and soaking in all that the nature had to offer. Evening set in so we headed back to our cosy room to relax a bit and then dinner with the owners. Now there was one other group staying there. There was a gentleman from
Germany
,
London
and one from
Mexico
.
We got chatting and got to know about them, shared our journey with them. They told us how they had been travelling from
Srinagar
and the experiences they had whilst on road. Oh ya plus the highlight of the night- I got free salsa lesson from the Mexican guy :D.
A lavish spread was set up for all of us which was all home made by his wife and finger licking good. Mr.Tundup was the sweetest person ever and we found out he had served in the army. He showed us his album wherein he had taken pictures with people who had come and stayed in his humble abode. It was beautiful. People had actually sent back postcards from which ever country they belonged to just to be in his album.
We chatted quite a while with the hosts and the guests before retiring to our room. Early morning we set out but only after a good breakfast and bidding farewell to our gracious host and our new friends. We were glad that we had abandoned our original plan of staying in the tent and instead to go for this homestay. We took back some really good memories from there.