I've been to Goa 5 times and each time failed to book hotels in Goa prior reaching. This led to a series of mixed experiences..which are best left unsaid. You might've been there or you might not have, but there is no denying that the amount of options in terms of finding the best hotels in Goa would baffle you! To help you better, here is the ultimate list for finding places to stay in Goa, depending on your requirement.
LUXURY HOTELS IN GOA – CHILLING LIKE A BOSS
Dip into the laid back beauty of Goa the lavish way! Luxury hotels in Goa that will blow any ounce of stress there ever existed in your body!
Indulge yourself in the sweet solitude of the wooden cottages overlooking the sprawling clean Varca Beach which is just 800m away from the property.
One of the best luxury resorts in Goa.
With 18-hole golf course overlooking the Arabian Sea, The Lalit Goa ranks high in the list of luxury places to stay in Goa.
Let your eyes drink up the spectacular views at the best luxury hotel in Goa, views that you just won't get enough of!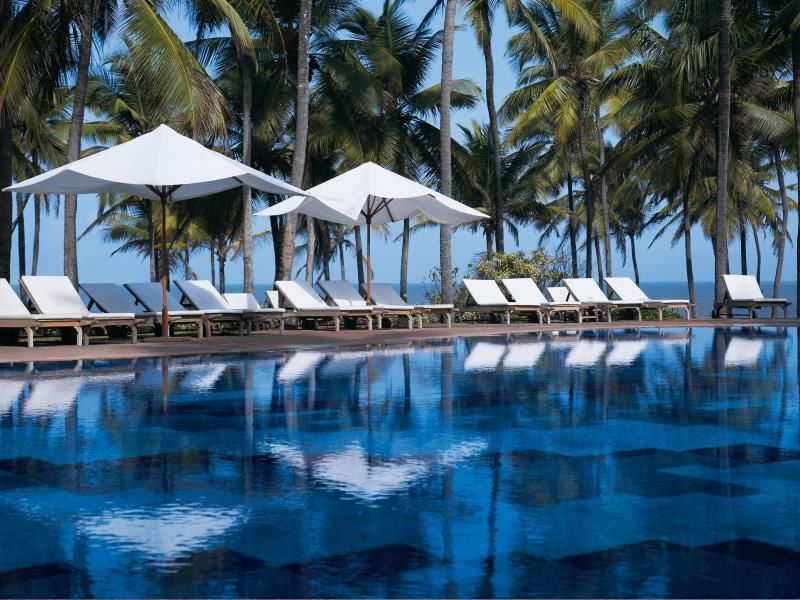 56 acres of lavishness overlooking a private beach!There is a plethora of luxury places to stay in Goa!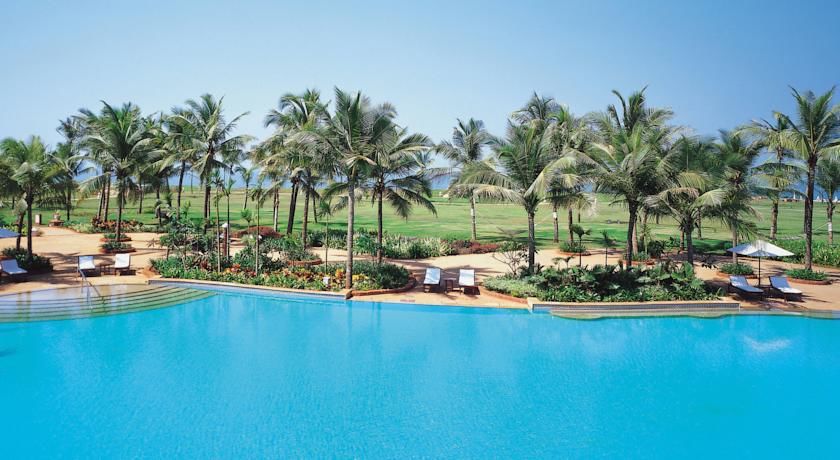 Relaxing in it's truest form, Goa Marriot Resort offers you casinos, outdoor pools and spas.
All that you can ask from a luxury resorts in Goa. 

BUDGET HOTELS IN GOA – CHILLING LIKE AN EMPLOYEE 
Some of the best budget hotels in Goa are listed here. Know how to make the best out of your Goa trip without spending a lot!
Top bet under best budget hotels in Goa.The Swimming Pool at SinQ is a feast to the eyes and the office of DIVE GOA is just outside the Hotel.
So while you're here why not plunge in deep once and for all!
Bask in the goan ambience of the place along with some great food to satiate your appetite!
There aren't many budget places to stay in Goa that offer great value for little money.
It's comfortable, It's cheap, It's in Anjuna, It has a pool! 
What more would you want from budget hotels in goa?
Don't miss this when looking for budget places to stay in Goa.
Get your own cottages at very reasonable prices ! Moreover the place is walking distance from  Anjuna Beach.
Life doesn't always comes with treats.
But this sure is close to it,for those who want comfort at less monetary expenditure.
This marks the end of the list of budget hotels to stay in Goa.
CHEAP HOTELS IN GOA – CHILLING LIKE COLLEGE BUNKERS
Where there is a will there is a way! Your search to find cheap hotels in Goa ends here.
An old Portuguese Cottage awaits you with a serene ambience. 
Rest assure, there are a great number of low cost hotels in Goa for you to choose from.
"MADhouse stands for " MAD=Meditation-Awareness-Dance.
The place is unique and tastefully decorated. Cheap hotels in Goa don't always come with such comfort.
Someone rightly said, "If you can afford a hammock, you can afford leisure". 
Lazy Frog is one of the good cheap hotels in Goa that won't disappoint you.
An Airbnb Property which is worth every penny you give.
A secluded and quiet place in North Goa.
Don't miss this low cost hotel in Goa.
It's small,cozy and quirky and has a swimming pool! These are the cheap places to stay in Goa that not many know of.
Did this help you out?
Look out for more places to stay in Goa, on Tripoto.
Know any other great places? Don't forget to share them on Tripoto.