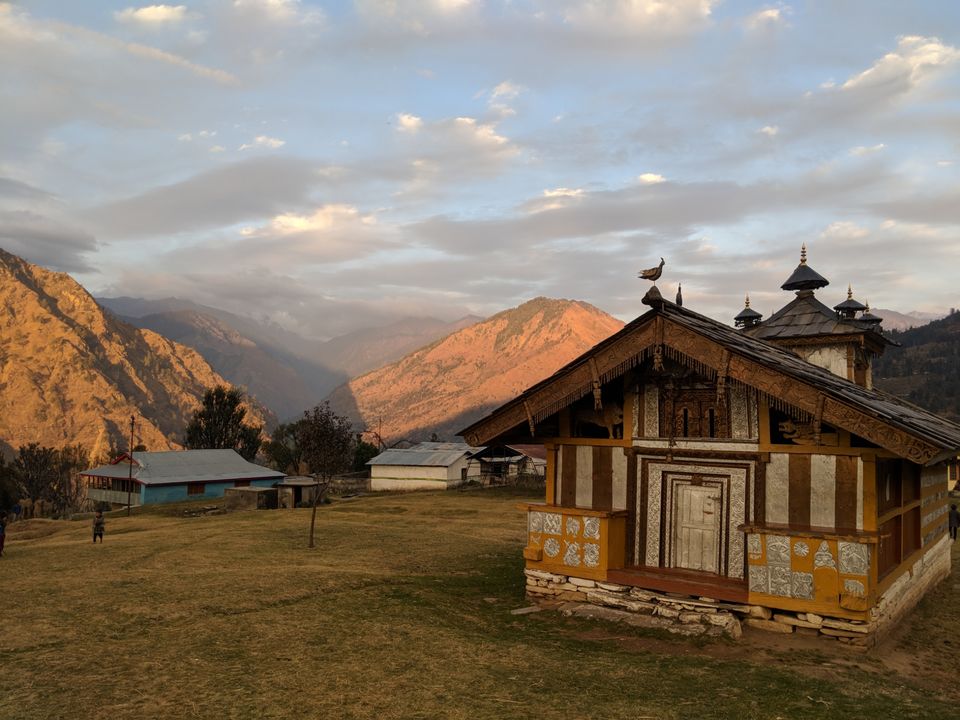 This happened a month ago...I fortunately stumbled upon one of the most beautiful, small towns in the Himalayas. Untouched and raw in every aspect. That is also one of the reasons I am still not ready to tell you it's name :P I know, I know I am a blogger and I should be giving you all the details, etc...But this one is kind of my village crush that I can just show off about with these pictures at the moment.
It homes a 200 years old temple which is a treat to eyes. This village is quite unheard of and serene.
All the great mountains such as Banderpooch, KedarKantha, Swargrohini are visible from this remote village which provides shelter to not more than 60 families.
Go ahead...devour it with your eyes! And tell me how did you like it.