Someone said " Enjoy life what you have instead of waiting the miracles to happen ". We see magic & extra ordinary things every day in our life but we choose to ignore the small things in ail of watching the bigger & better.
Eight of us hired a tempo traveler and started very early morning to avoid the nasty areas of UP, we have heard lot of these places are not safe to travel at night and so does an office collogue advised for the same.
We did go to Jim Corbett to see the king of Jungle due to rain we could not complete the safari, I have been waiting for this from long time but may be this was not the time, Before I was about to get disappointed, we entered in this lovely River side resort which was spread in almost 1000 Sqft area.
We reached the hotel at checking time, it was a bit humid at that time but soon the rain started and we all took out the stress, tiredness I mean everything in the rain. We danced like nobody is watching and it really rained heavily. Then we went straight to the pool after about hours we took some rest and had dinner at their river side restaurant. Till late evening were seating and chatting, the weather was so amazing that we didn't feel like stopping the booze till 2 am.
Saturday morning, we got up around 8 am and the breakfast we served lavishly, quite amazing options even after this hotel was situated far from the city. After breakfast we headed towards the river and had amazing time there.
Soon we left for Corbett water fall but due to heavy water flow could not visit properly. Came back to the resort and back to Swimming pool and full day went playing and chatting with friends.
Late evening, we had barbeque snacks and booze at river side that was the best part I guess. While playing I fell and got injured a bit but that was a part of this trip, made it more memorable for me.
All the ways were full of greenery and fresh fruit shops. We could see many elephants carrying tourist.
Ohh yes at night we could also manage to see a sambhar deer somehow, he was near to the river.
We started in afternoon and reached little late at night.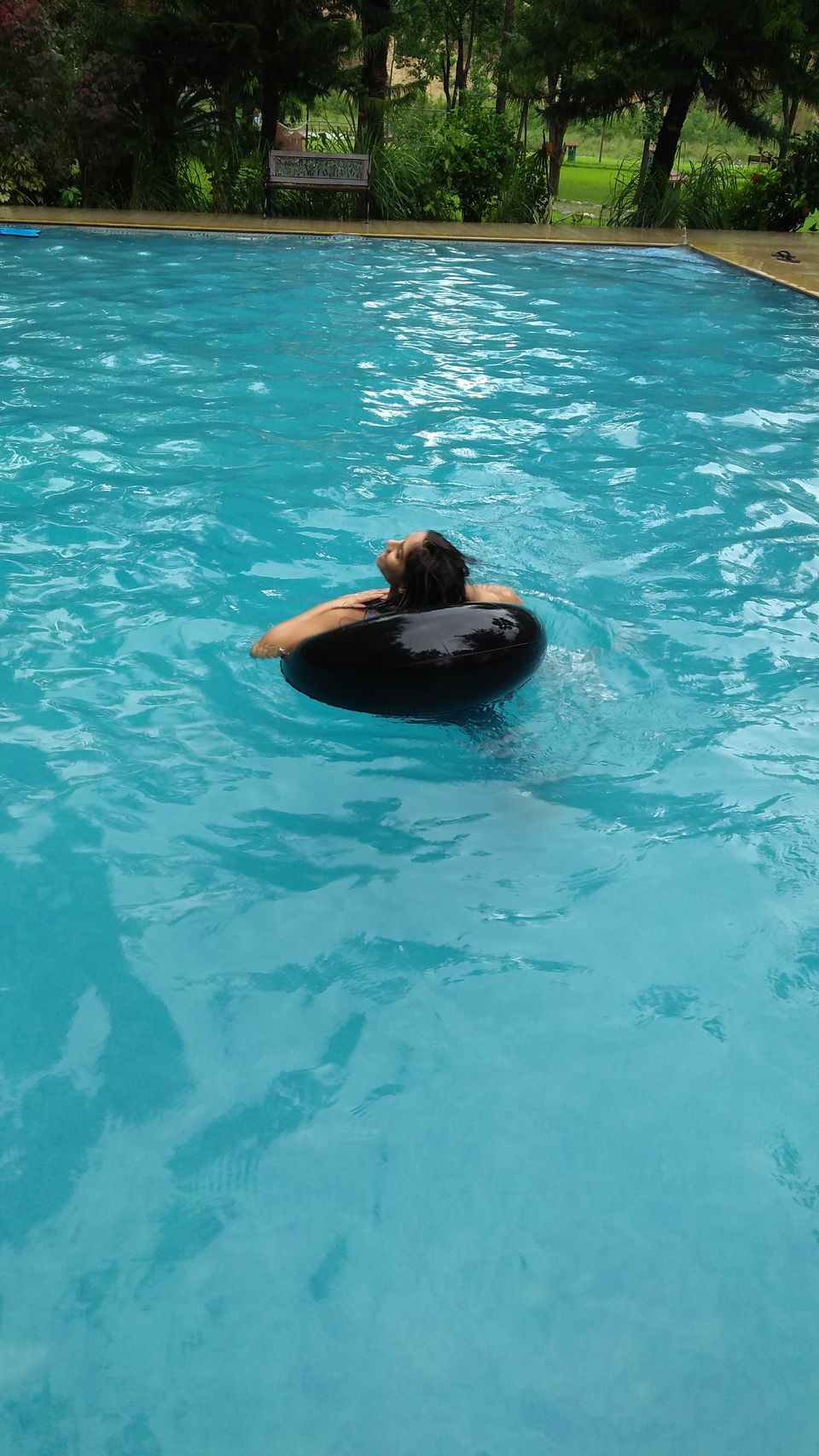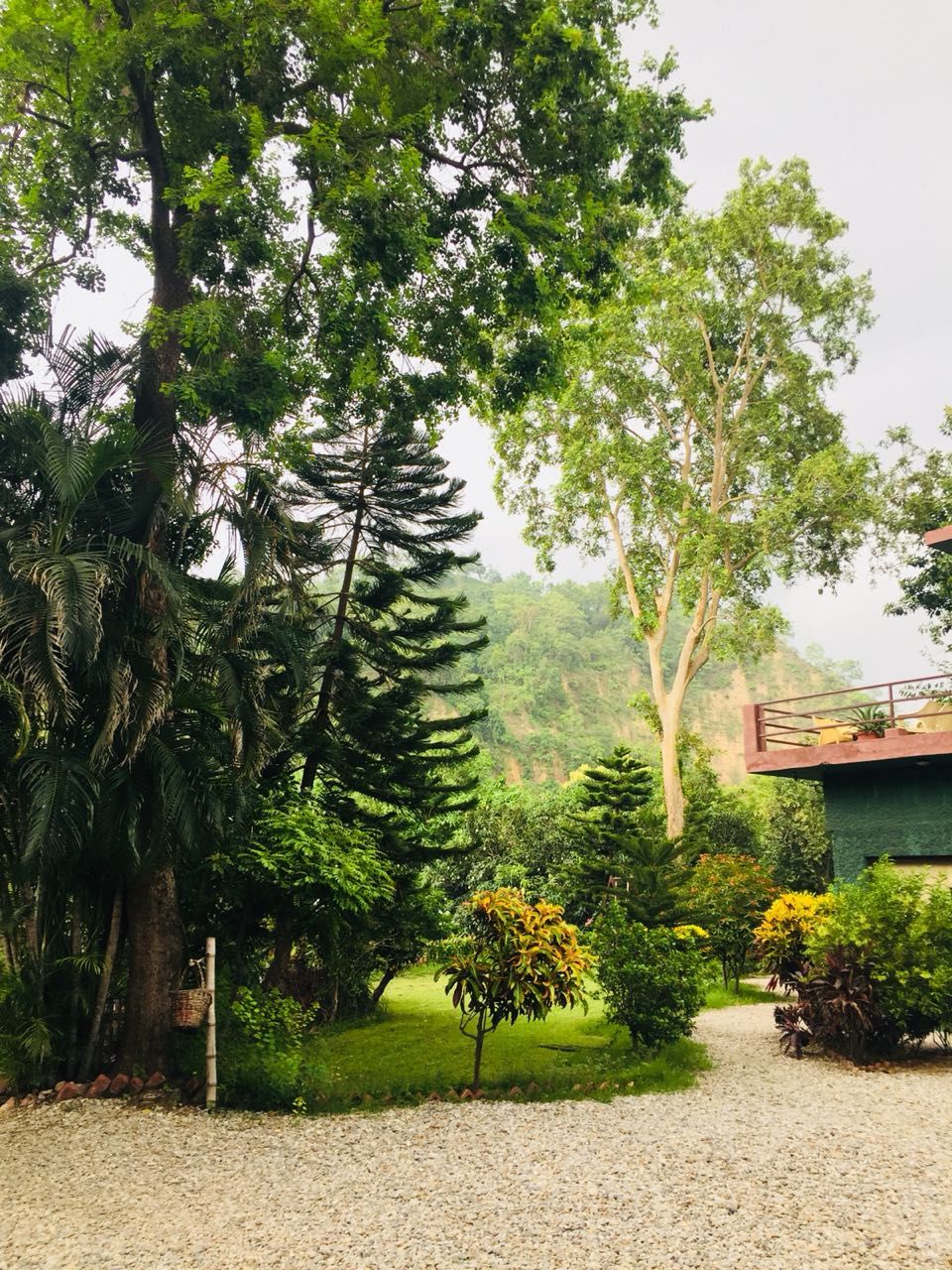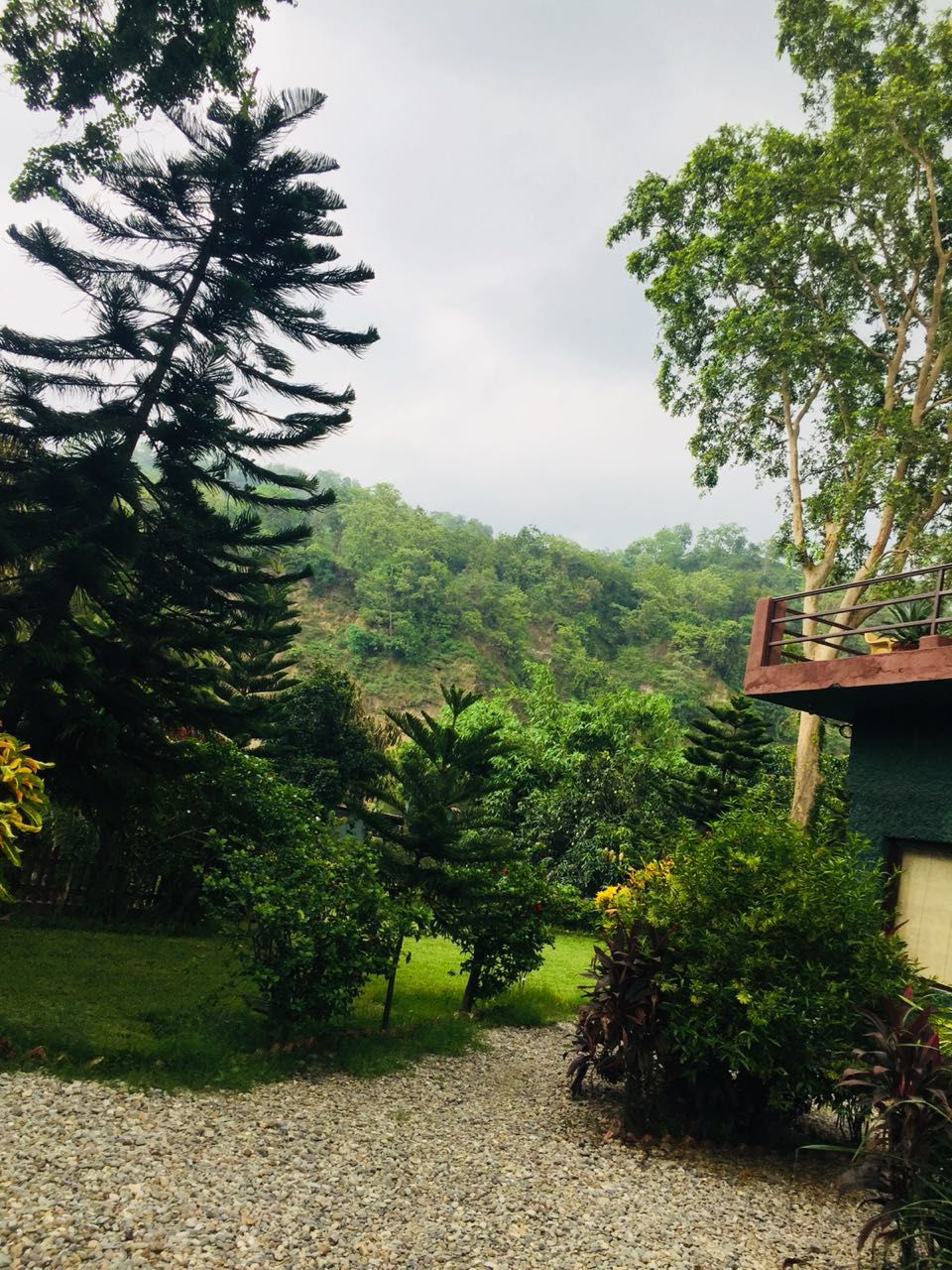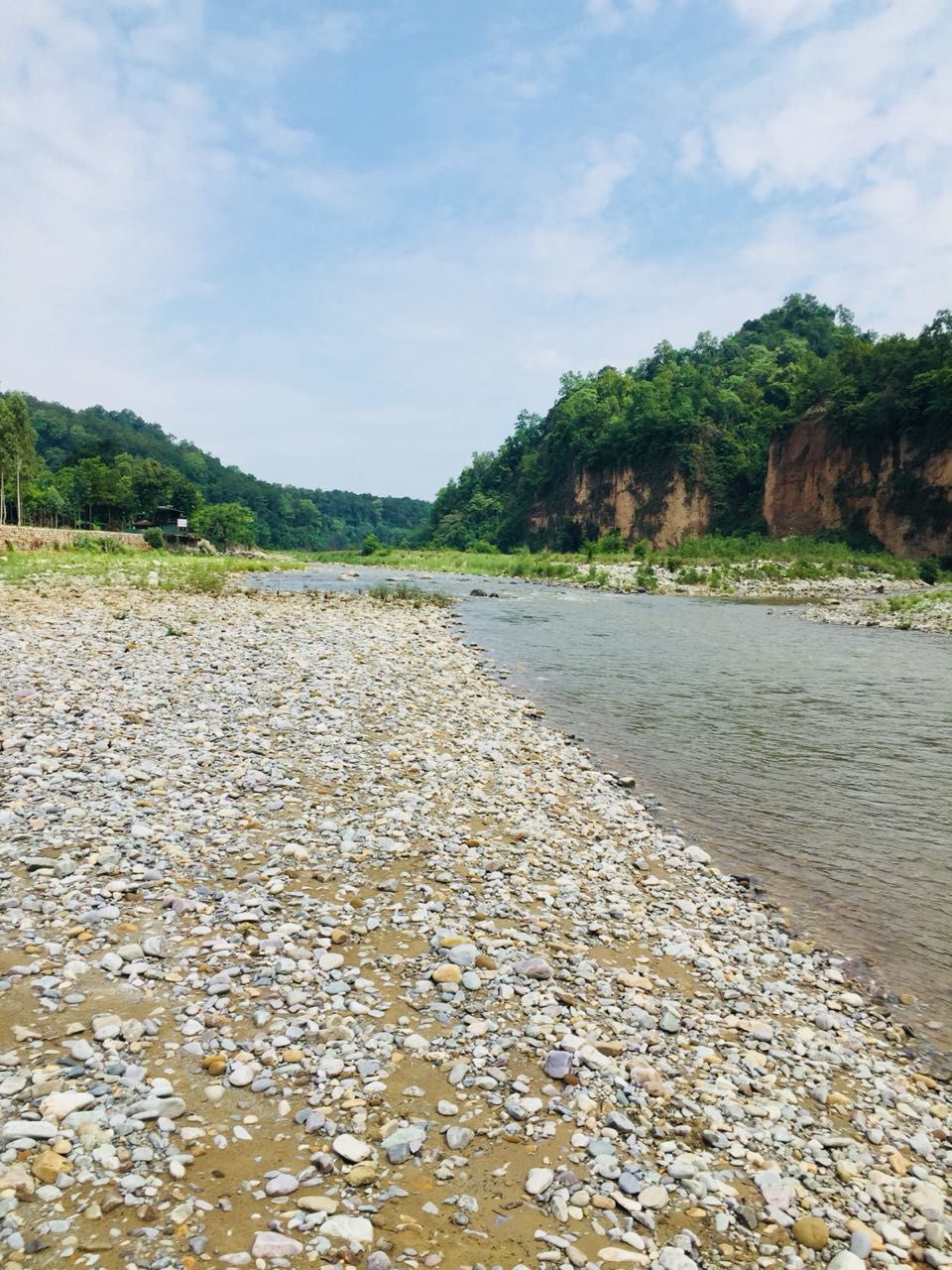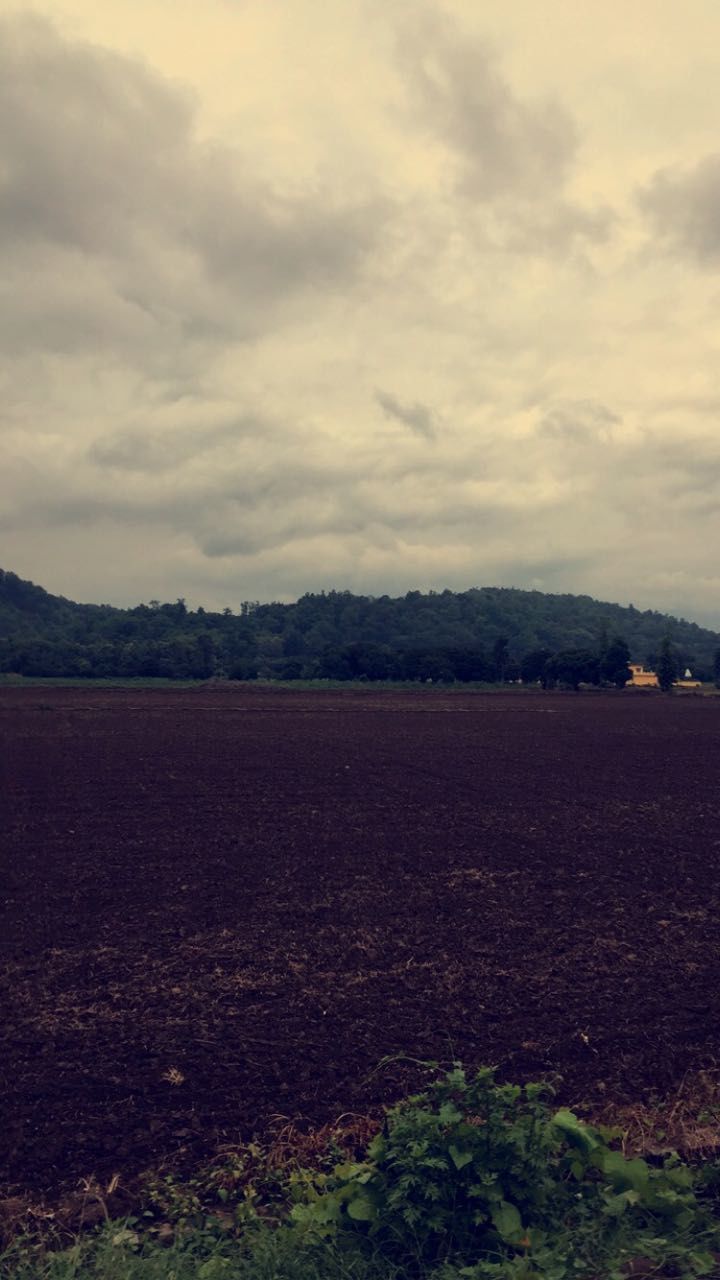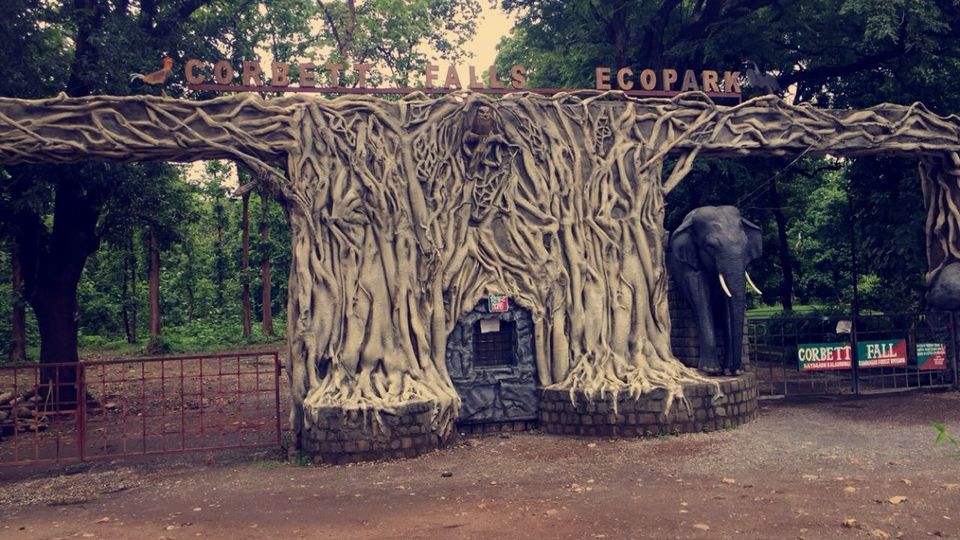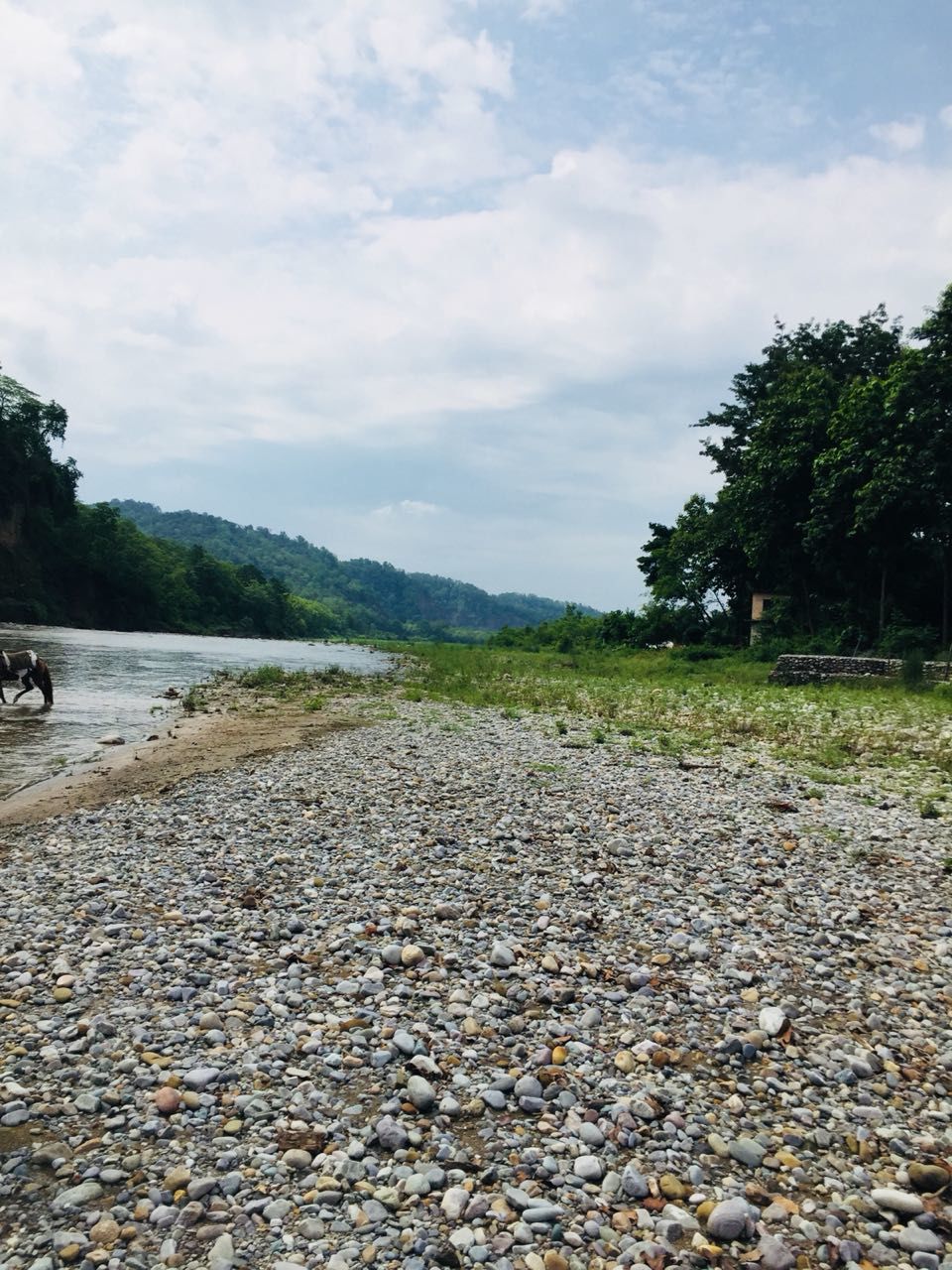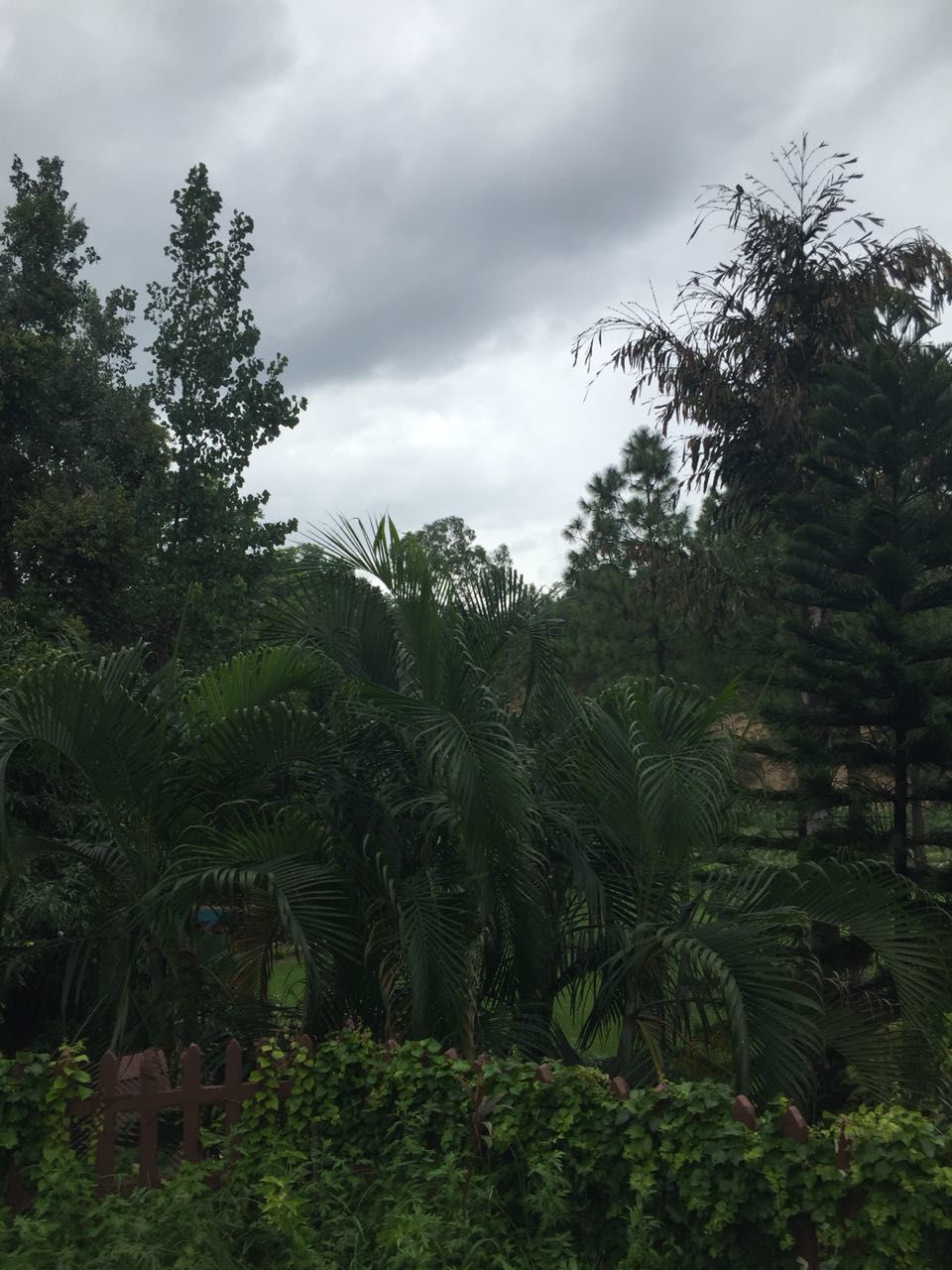 But I am going back again very soon to see the Tiger and other beautiful animals.
Till then Keep travelling and have fun, adventure, relaxation.
Love
AJ