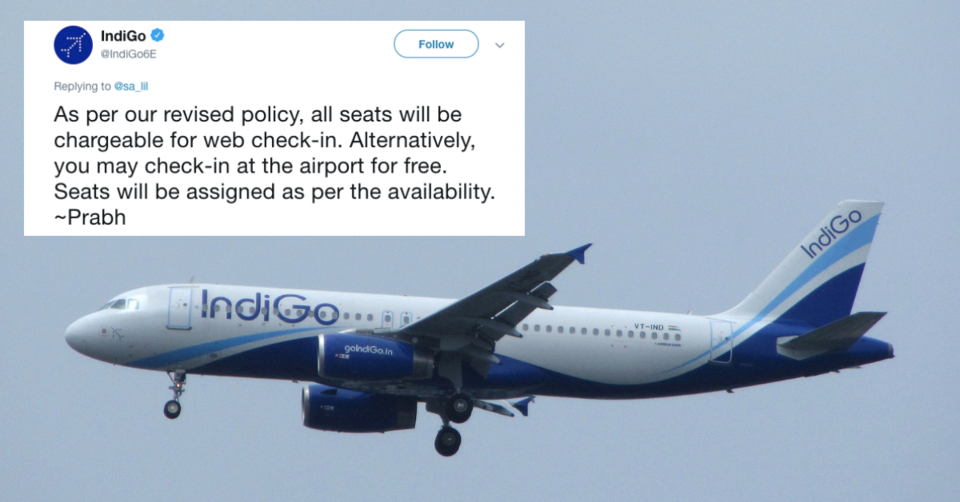 In what comes across as an utterly shocking move, low cost airline IndiGo declared that the company will now start charging flyers for web check-ins. The company took to its official Twitter handle to respond to a user who was unable to do a web checkin without selecting a seat, all of which happened to come with an additional fee. The company announced that owing to a 'revised policy' effective 14 November 2018, flyers would be charged for all seat selections done over the web. On the other hand, the company also announced that the only way a flyer can check-in for free is by doing the same at the airport, where seats would be assigned as per availability.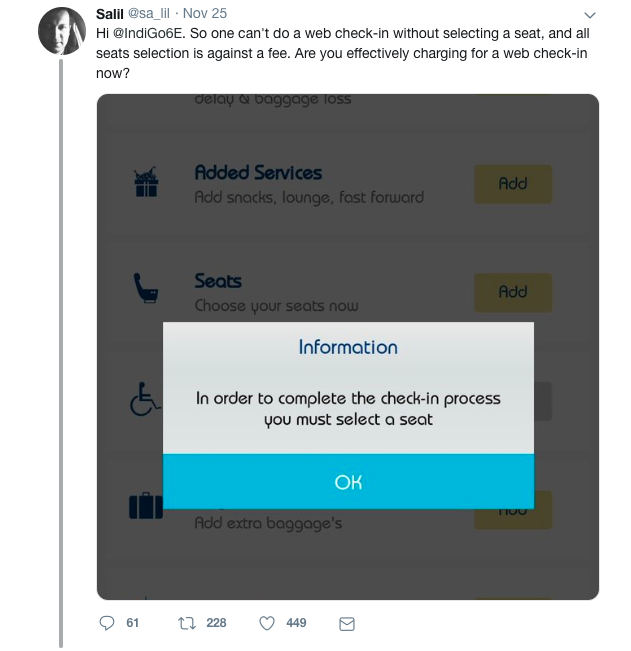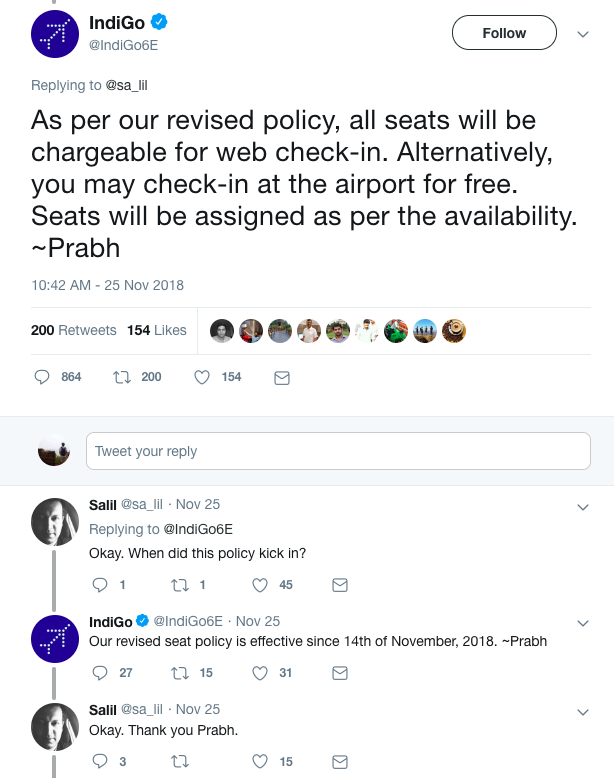 While the Civil Aviation Ministry has announced that they will be 'reviewing this move', the traveller community is enraged, to say the least. Here's what some seasoned wanderers had to say on the matter:
Expect more flight delays
"Now that IndiGo has made web check-ins chargeable, they should expect longer queues at the airport counters. It wouldn't be great for an airline which generally wraps up with the boarding before the scheduled time and boasts of always being on time! I am definitely expecting more flight delays in the future." – Kanj Saurav

Taking industry norms too far
"Honesty, this doesn't come as a surprise to me. Considering that paying for seat selection has become sort of an industry norm, it was only a matter of time before this happened. Hope they take it back or else they might just go obsolete very soon." – Adete Dahiya

Another reason to not fly IndiGo
" I had kind of started boycotting the airline after the incident where their staff misbehaved with a passenger, and this is just one more reason to never fly Indigo. It's completely unfair and I see no logic behind it. What does a web-checkin cost the company anyway?" – Mahima Agarwal

I just don't see a reason!
"I don't fly to places often, and even when I do, I prefer to go with trusted, that is, no-previous-history-of-major-malfunctions airlines. But overall, its a shitty and completely unnecessary move for no legit reason whatsoever." – Sreshti Verma

So much for going digital!
"I have flown with Indigo a few times before, but now that they are going to charge for web check-ins, I think the airline would be my last resort the next time I search for flights. While the entire nation is going digital, IndiGo seems to be taking a different route altogether." – Anshul Sharma
Ever since the news broke out, netizens also have been taking to social media to voice their opinions. Here are some of the funniest reactions the internet had to IndiGo's controversial announcement: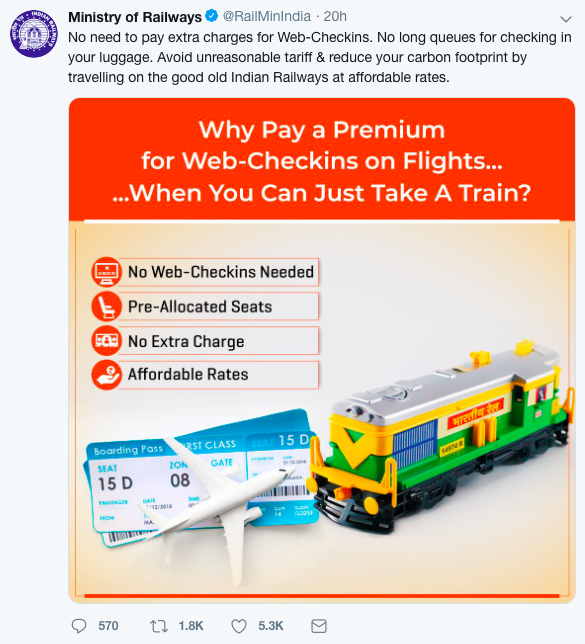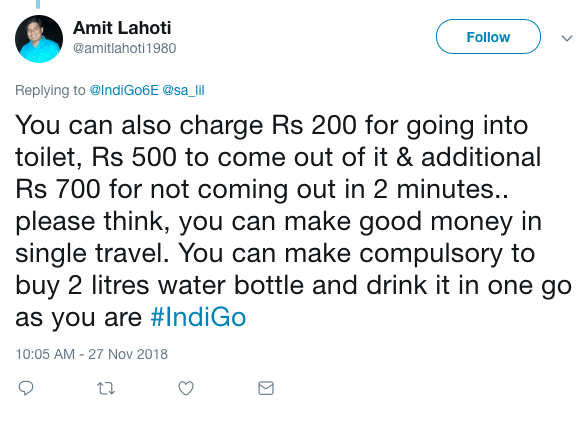 Are you a frequent flyer? Know someone who might be affected by this move? Share this with your traveller friends right away and spread the word!