#SwipeRightToTravel
Kodaikanal, or kodai as lovingly called by the locals was the place where I had went for my first ever solo trip. I liked going to new places and tour around with friends and family, but I also craved for wandering on the small paths which cut away from the main roads, eat at local hubs and just wander and discover the untouched places.
The trip started by boarding a non a/c bus from Chennai on Friday night. After getting settled in bus I closed my eyes and called it a day.
I opened my eyes to a cool and drizzling morning. The road to Kodai was starting and one could see different falls like a silver thread work woven across the lush green hills. Thee greenery around looked fresh and washed with a nice lingering wet earthen smell.
There was a morning tea break at a small yet nice tea shop. It felt heavenly to have hot ginger tea in earthen cup, in that drizzling rain. After the break the journey resumed and bus reached Kodaikanal Lake stop at about 9:30 in the morning. The light drizzle had become heavy downpour by then and unfortunately I had no hotel reservations.
As I was waiting for the rain to lessen, I met a nice friendly lady with her playful black labrador. She too was travelling solo with her dog. While I played with the lab we chatted. Soon she came to know about situation and helped me with a smile even without asking.
Once the rain stopped, she took me to the hotel where she was staying. I got a nice room with a beautiful window view.
As per my plan I had kept a day for trek to berijam and byrant park. The other day was for wandering around the town and nearby places.
Since it was already around 11:30 by the time I got fresh in hotel, I had a brunch of pongal dosa and coffee at a nearby dhaba and started my hike.
1. Kodaikanal Lake:
Its in the heart of the town around which everything settled. One can hire bikes for cycling around, the rates reasonable. Also various local fruits are available in makeshift shops around the lake. My next stop was Kurinji Andavar temple which is approx 5 km from the lake. I rented a bike and started for the temple.
2. Kurinji Andavar temple:
On the way to the temple one can get great views of kodai lake as one goes more uphill.
The temple itself is located at a calm peaceful place with beautiful mountains as a backdrop. Its a old but well maintained temple with small shops selling puja materials, hand crafted items all around.
From one side of the temple one can get to see grand the city view and from other the serene palani hills view.
3.Market area and somewhere unknown:
After returning from the temple, I returned the bike and set out to explore the market area. There were some very good shops of homemade soaps incense candles and other hand crafted items. For sometime I explored the market and took a off road into the local area. The small wooden cottages with patches of garden in front, full with pink yellow orange white flowers blooming looked straight out of fairytale. The valley below from the streets looked checked colored patch within the mists.
Once the evening set in it again started to drizzle, I went back to my room thoroughly tired but heart filled with happiness and satisfaction.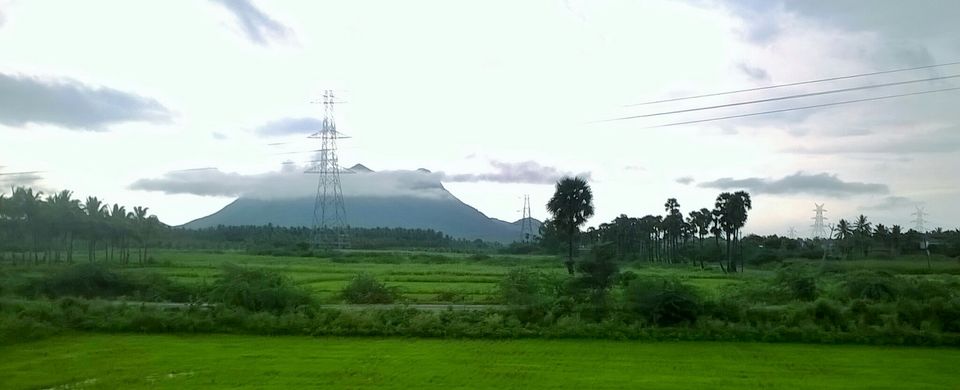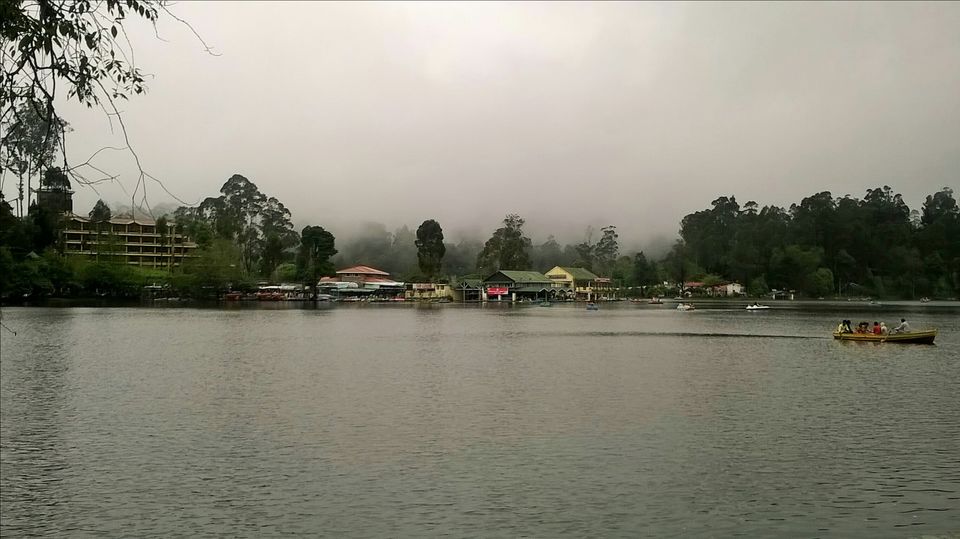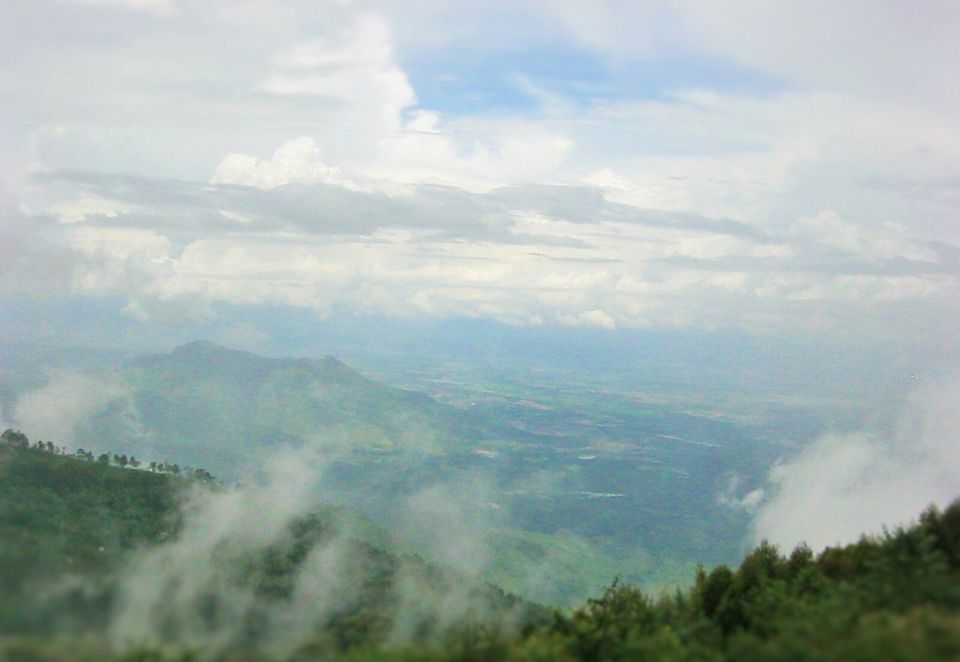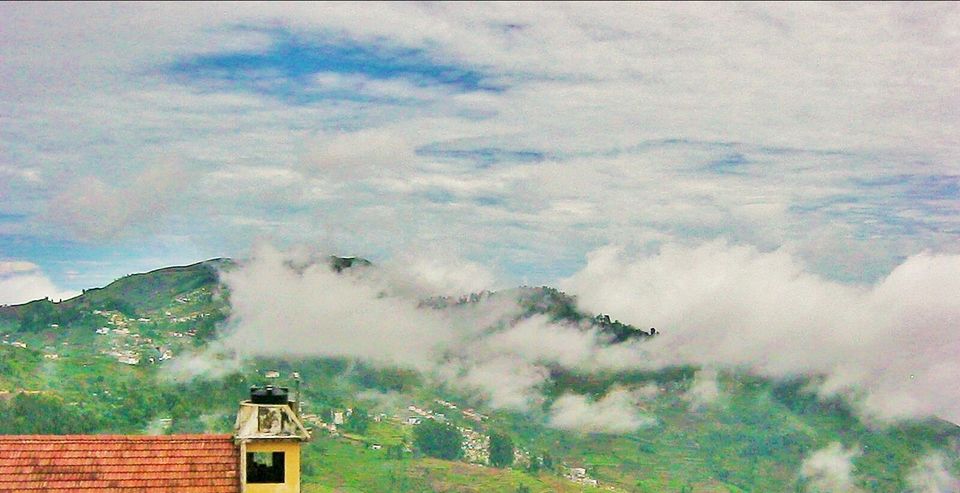 4.Berijam Lake:
The next day started with early morning trek to Berijam lake. I had booked an auto to reach the trek start point and for return. As I had no guide the auto anna readily agreed to be my guide without any extra charge. He was really nice person and guided well through the trek. On reaching the lake we took a break for sometime and started back.
5. Croakers walk and Byrant park:
On returning from the trek, I got down at Bryant park. Croakers walk and Byrant park are opposite to each other. The croakers walk is a stretch of walk from where one can see majestic view of the hills on a clear day. Sadly it was too foggy that day and though I enjoyed the walk couldn't get much view.
On the happy side there was an exhibition of flowers fruits and vegetables was held in Byrant park followed by a cultural event.
After two days amidst the hills it was once again time to return to my day to day. I not only took a lot of happy memories with me back but also discovered the traveler within.