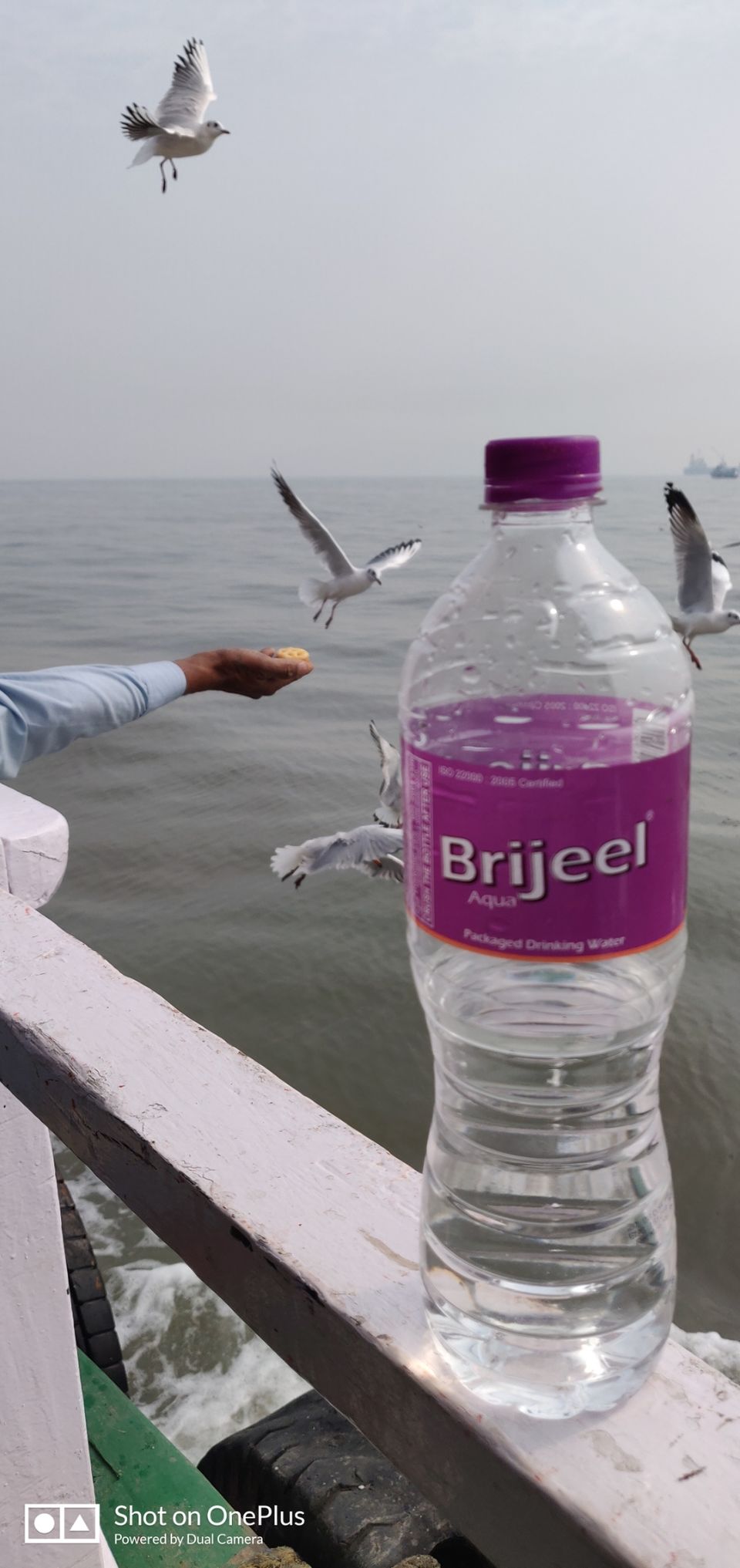 This was solo trip. I stayed at Hotel Comfort Inn Heritage, Byculla for some office work. Inbetween i got  weekend holiday.
So i decided to live the holiday fully. I planned the whole day to Gateway of India and Elephanta Caves.
I reach at CSMT station. From there i booked Ola to reach the Gateway of India.
Gateway of India is marvellous on architecture point of view. It is well carved on the Gateway why it is built in 1911. I spent about half an hour there. Beside the Gateway, the masterpeice of architecture, The Hotel Taj is situated. Gateway and Taj hotel, touched by ocean gives sceneric view to watch and capture.
I boarded a ferry from Gateway of India to the island where Elephanta caves located.
We have enjoyed the wonderful ride. This was accompanied by the flying sea gulls. I have touched them too. Then I have also watch the large ship of Indian Navy and Coast guard vehicles.
I reached the island in about 35 minute of ride. There is toy train there for about 500 metre. I prefer to walk by foot and enjoy the journey.
I reached at the Elephanta caves gate. I looked at it. It is of grand size. If you like art and culture, you can feel the TRIMURTI pose of all three god..mahesh, Vishnu and brahma.
There is also small park and lake there. This little park is also on some height. Better to ascend and pass some time there.
Returned by the same ferry.