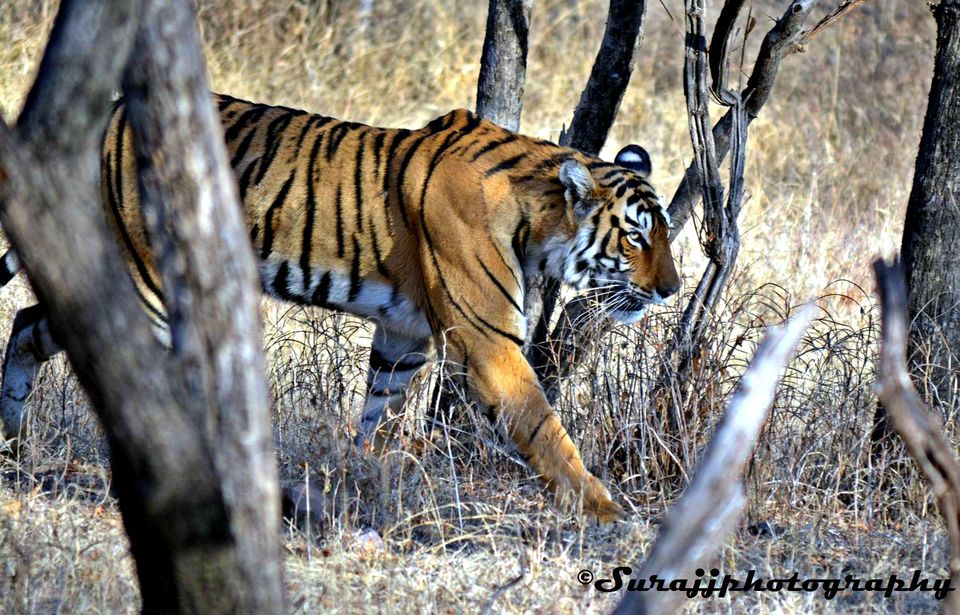 Ranthambore National Park, Jungle safari with Tigers + Long weekend trip :)
DOJ - 24th March,2017
Duration : 3 days.
Travel Outline:
Mumbai ---> Sawai Madhopur ---> Ranthambore Natioinal Park ---> SawaiMadhopur ---> Mumbai.
I was excited and thrilled for this long awaiting trip for a jungle safari. Stop!!!! Whats wrong, Does Indian boys visit zoo any more !!! Just kidding.
Yes i was not able to handle my exhilaration, the moment you see a 7ft lengthy and massive wild cat wandering few steps next to you is the moment you feel your life is so precious and so blessed. Find Travel details at the end of the Blog.
Journey :
We started on a Friday evening scheduled to catch the train by 22:00hrs from Borivali station which would transport us to us destination Sawai Madhopur by next day i.e. Saturday noon 12:30hrs. Our journey with IRCTC was pleasant and good.
We booked for a two day stay on a local Hotel at a cost of 1200 to 1500 per day for a double bed room with all usual facilities like ac, tv, Wi-fi and stuff with a complimentary breakfast. I prefer suggesting you people to book hotels on the eastern side of the Railway station, as all the Safari vehicles start from a ticket booking counter few meter's outside the east side entry.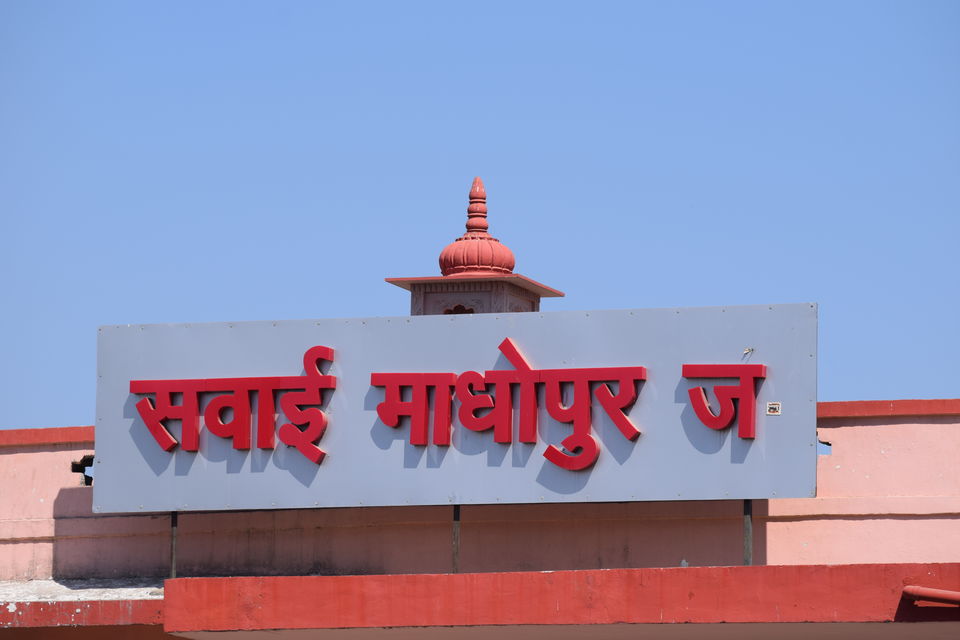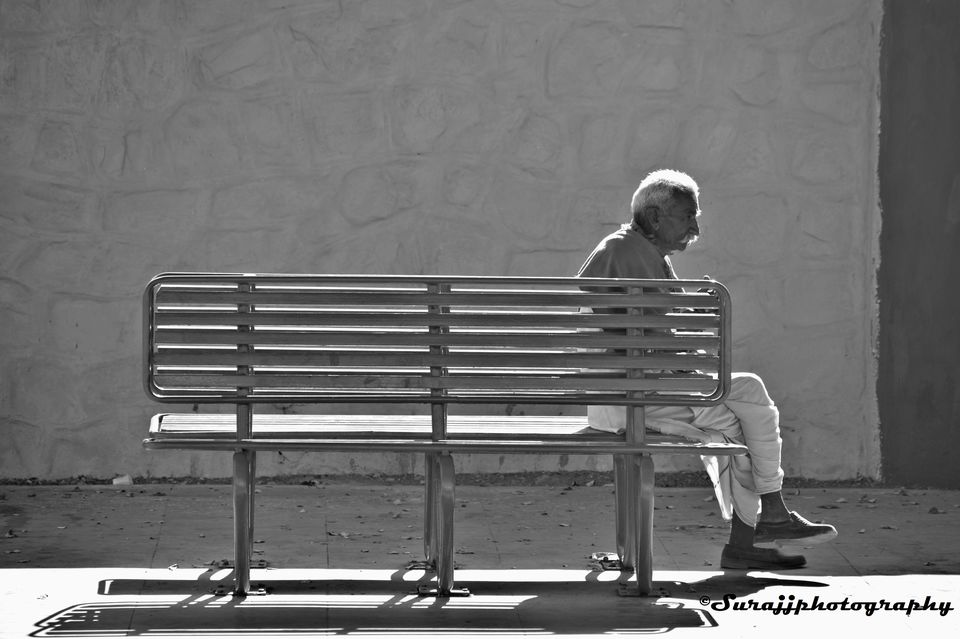 Day 1: Rajiv Gandhi Regional Museum of Natural History & Local market visit.
The local historic museum is well constructed and maintained by Ministry of Environment and Forests, India. They contain several biologically preserved animals and bird species.
Families who are planning to visit with children's or anyone who is interested into historic or wildlife should visit must. This museum is located on the same way to Ranthamore national park, you can get any local auto rickshaws. 300rs for both the sides was the price for us, we took help of the hotel staff for hiring rickshaw. The museum was great, we enjoyed a calm peaceful and relaxing sunset enjoying the local rajastani tea outside the museum. Post which we took the same rickshaw to head towards the local market, you can find several local shops much related to Wildlife and Nature. Tiger is a key marketing figure in Sawai madhopur due to the Ranthambore National park.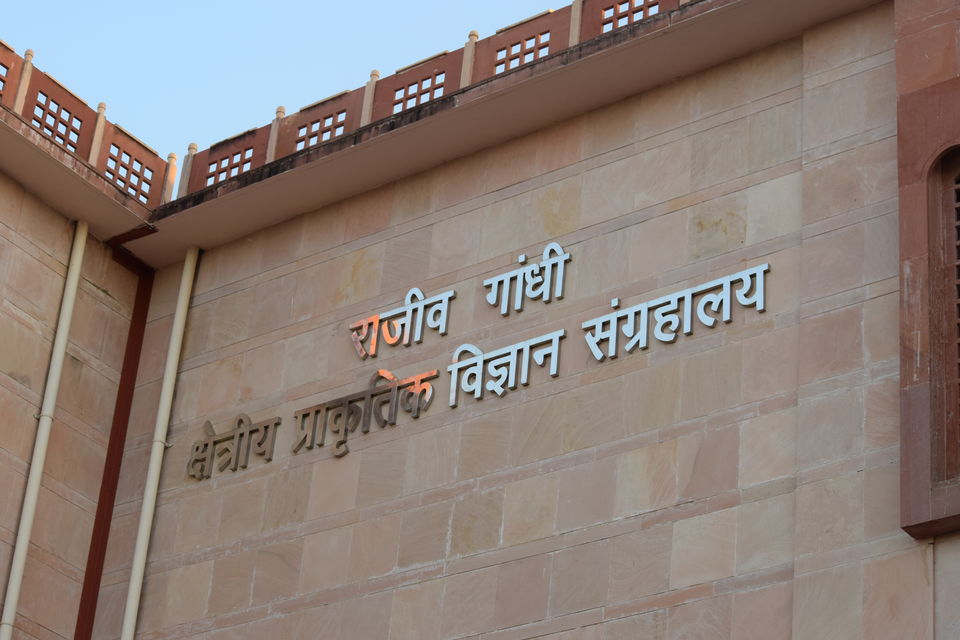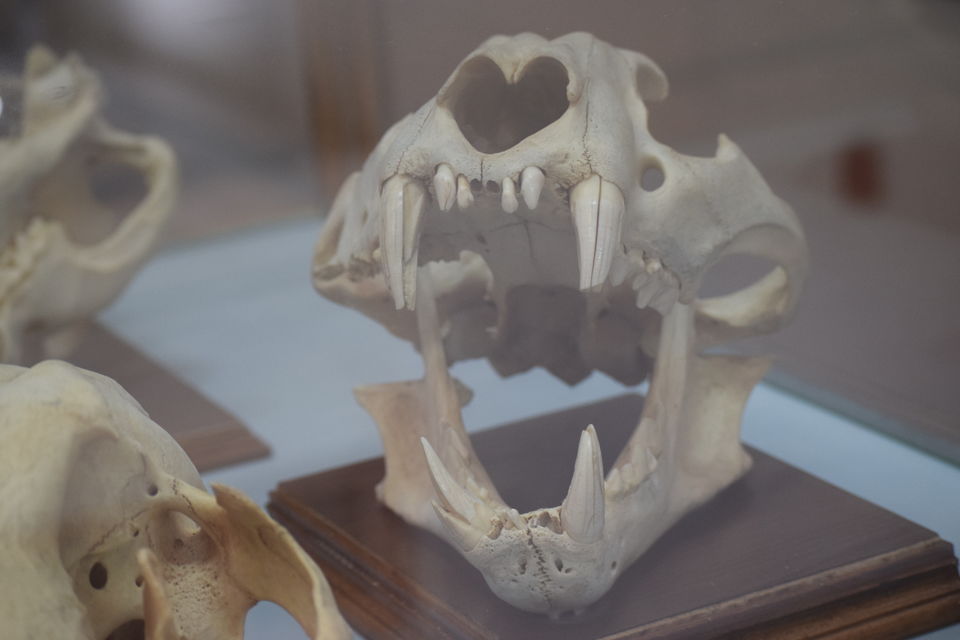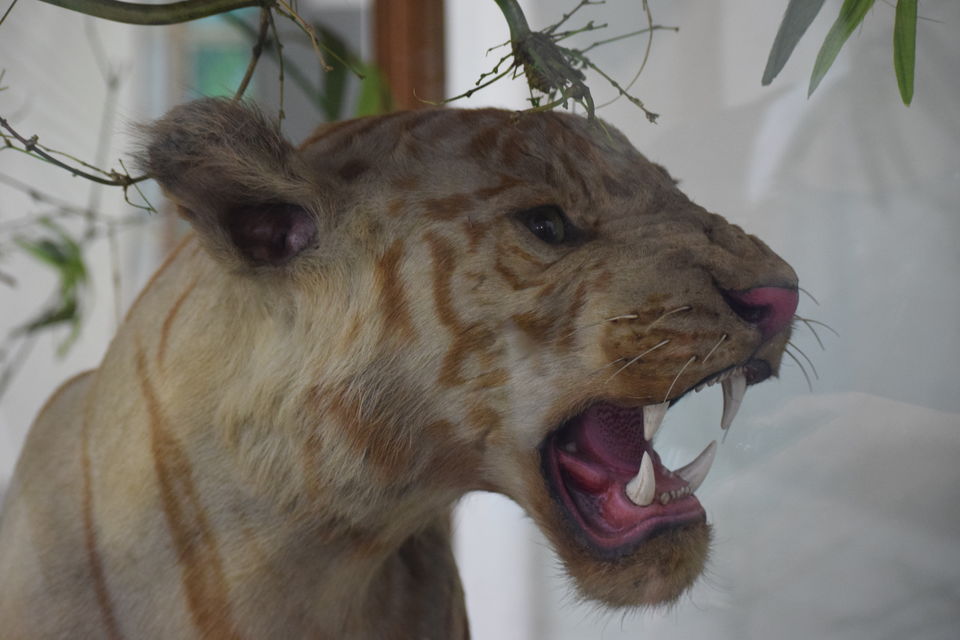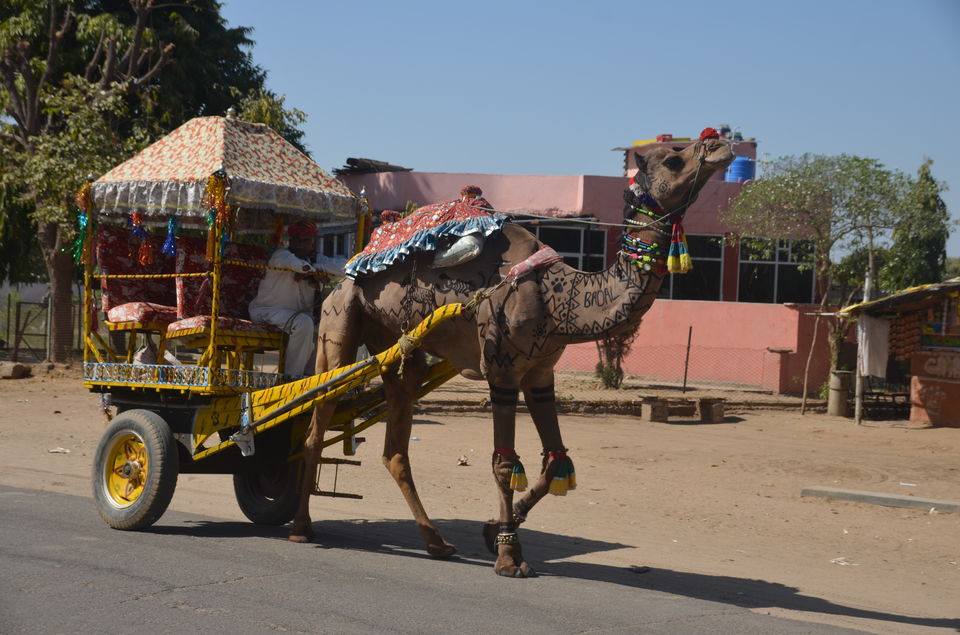 Day 2: Jungle safari (Morning & Evening)
You can inform your Canter driver the location of your hotel, they usually provide your a door pick-up. The Morning safari starts from 6 or 6.30am and ends by 9.30 or 10 am as per the season of your visit. We were ready by 6am and the canter arrived by 6.15am letting a small window for our selfie's and photo bombing. The morning weather was so cold and the breeze would freeze you down. Do carry a blanket if travelling with childrens and Senior citizens. You can observe several similar vehicles racing one another to reach the Sanctuary main gate. On the way you can gaze the amusing mountain range and a spectacular sunrise which plays its own poetry along with the cold breeze.
We entered the safari zone number 3 by 6.40am, the forest was decaying its out growth of the year during our time of visit. As soon we entered we had a small intro and istruction session from the guide who was accompanying our canter. Once he completed his brief speaking, we started hearing calling from many animal breeds. To make it easy, animals talk to each other like humans they signal each other through voices, body gestures. This varies across animal breeds. Like birds, monkeys help animals on land as Deer, Samba, Jungle Hog etc. The guide said to maintain silence at any cost. Canter started crawling over clutch without making much sound. The callings started to move away so we headed towards it. We came across lot of Spotted deers, Sambas and Peacocks. The morning sunrays rushing through the jungle haze and the dense growth is a beauty by itself. Slowly many canters and gypsy vehicles started moving towards the same direction.
A voice appears that there comes the tiger. Every eye ball starts rolling on that way and we spotted our life's firsttiger open in wild walking meters away from me and this time it is nor in cage. It was massive, huge and empowering. The color of the tiger when morning sunlight carassing its skin is a beauty to watch for hours. Fact-cats usually are active during sunrise or sunset hours going for a kill, leopards are night crawlers. It was moving towards Northe east where there is a open gazing slopes covered by dry tree. Zone 3 and Zone 4 shares a beautifull lake on its spreads you can gaze several deers, hogs, chitals, large variety of birds and Alligators. We saw a Jungle cat too. Samba's from here grow so large. We sighted two more tigers and several other jungle breeders. The weather was awesome and it was a pleasant and thrilling experience. We spotted two tigers in the morning safari and one more in the evening safari.The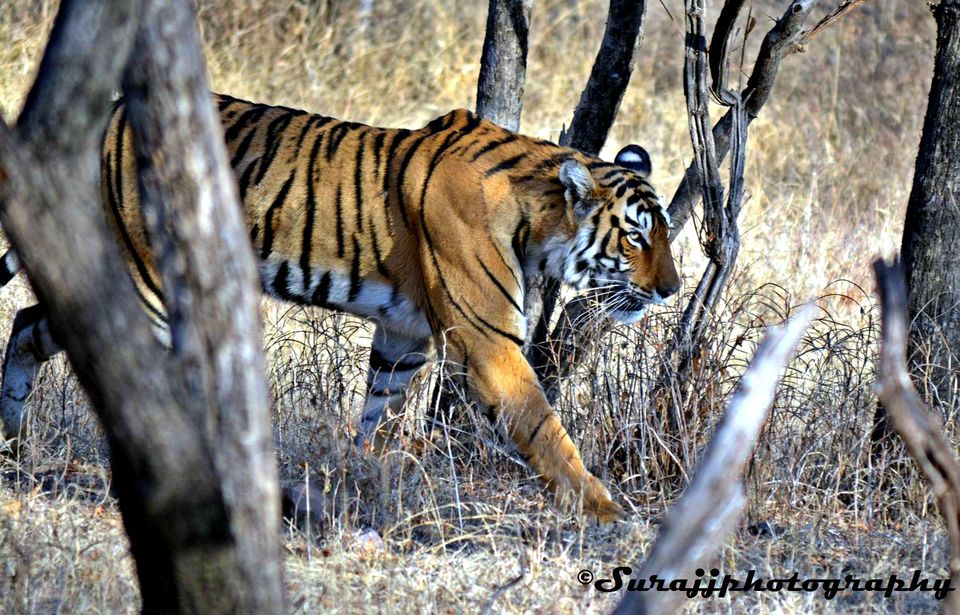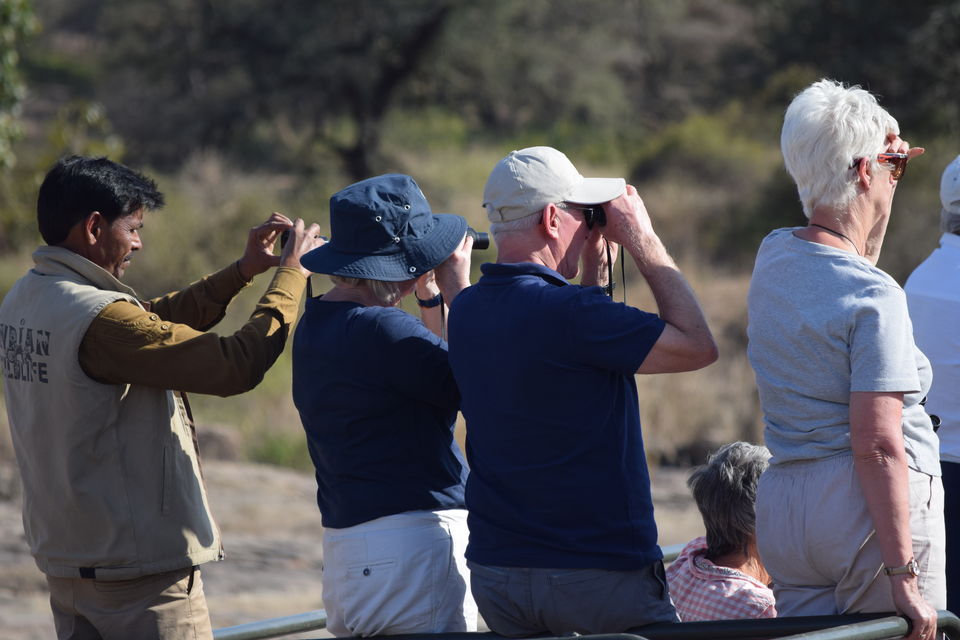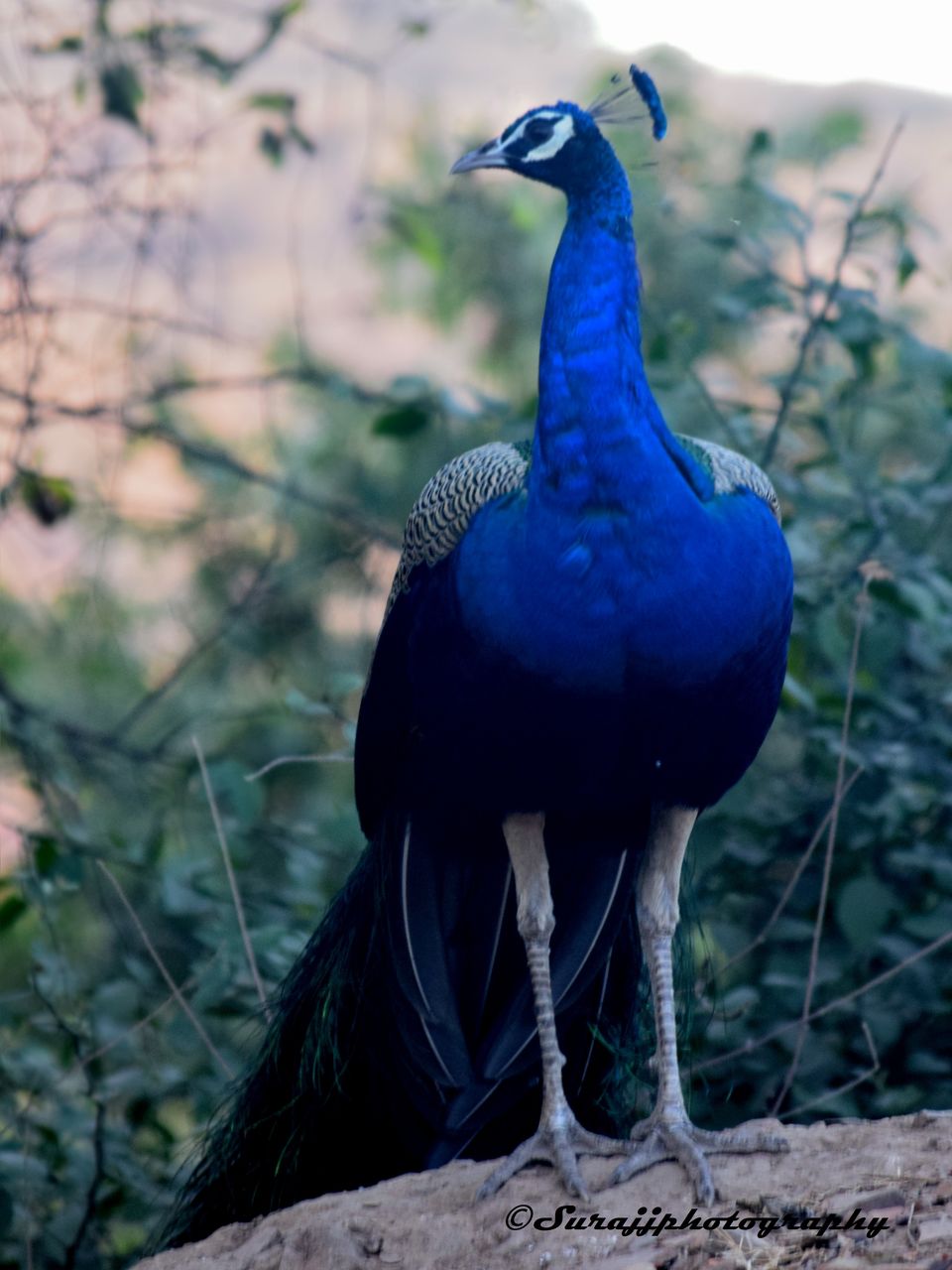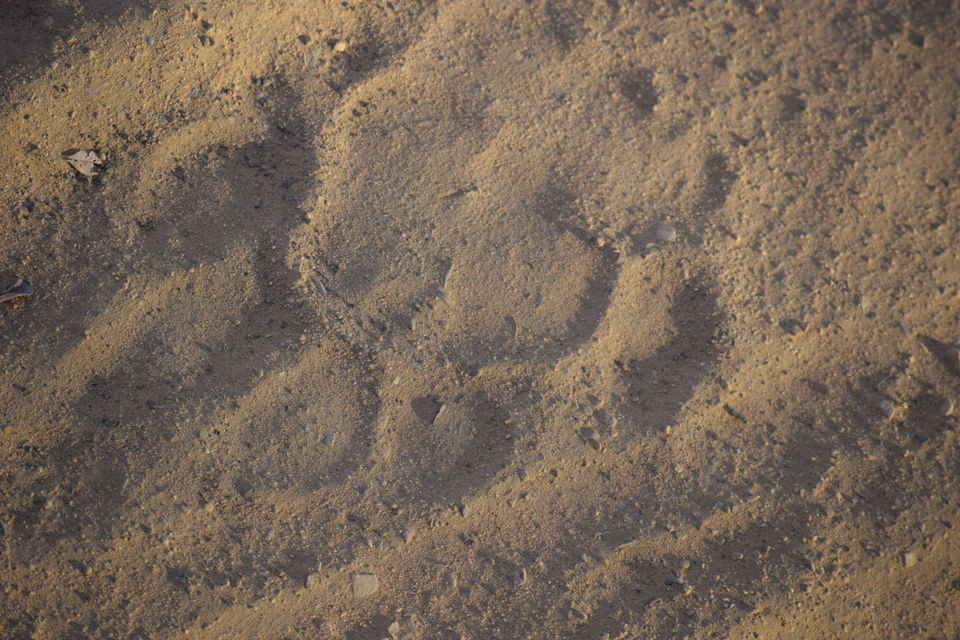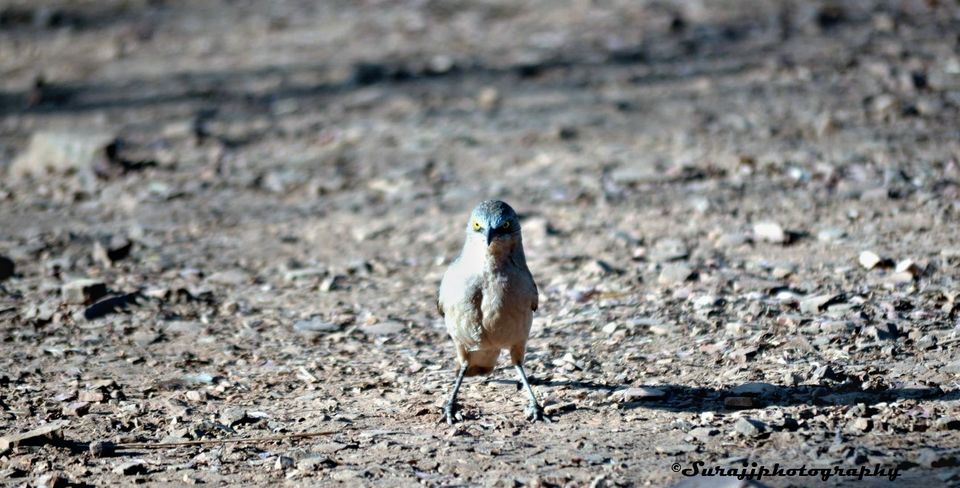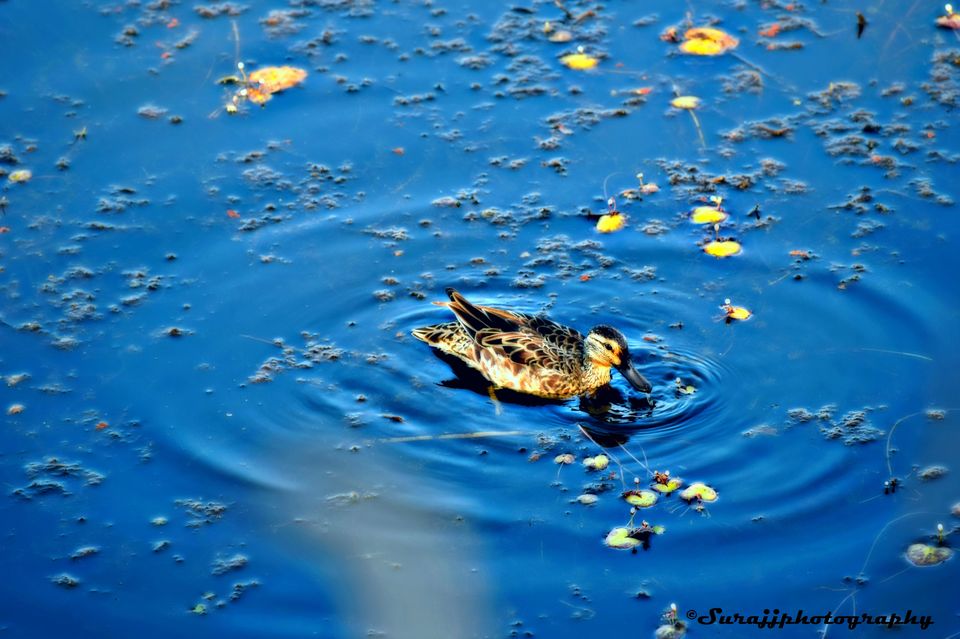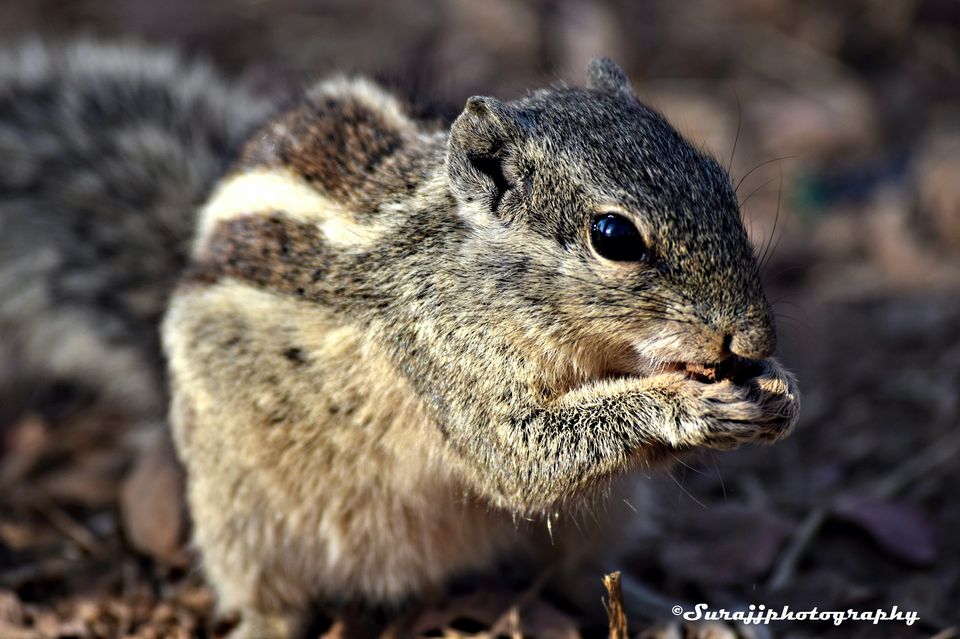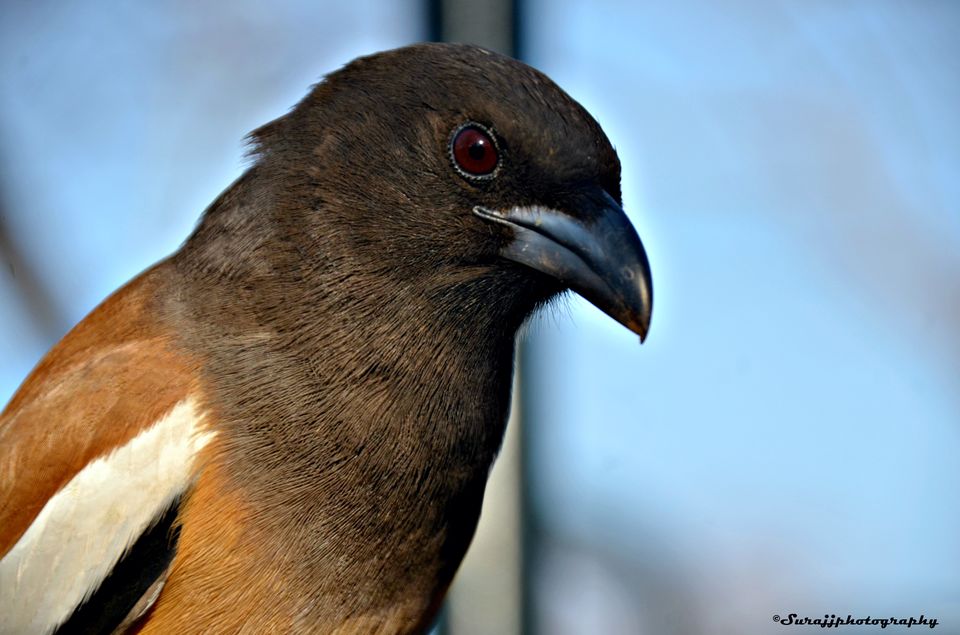 Day 3: Extra Jungle safari again. (Morning)
We didnt plan for this morning safari when we started from Mumbai. Our first two safari experience has made us book one more safari on a tatkal kind off system from the ticket booking counter in Sawai Madhopur. We spotted one more tiger on our thirs safari too. Yes we were that lucky, to mention in jungle safari you can find animals like deers, buffalo, samba, peacock, hog, elephant... so frequently. But some animals are so rare to give a view to the visitors. Mostly the cat family, birds they play the cards well. So it depends on your luck whether you see a tiger on your safari ride of three hours. We were a set of crazy nature addicts and photographers so we booked that extra run of one more jungle safari. But yes booking couple of safari in two different zones could be enough for a trip. You have many other attration like Ranthambore fort, National Chambal Bird sanctuary, Shri Mahaveerji Temple and you can find many art schools, art centre's too. Experience them too they have a uniqueness and the aroma of rajasthan in them. Come, experience the wilderness and take back sack full of adventurous memories.
We had a train back to Mumbai from Sawai madhopur this same evening, so after the safari we enjoyed a tight meal and rested our-self for a while before we start heading back home.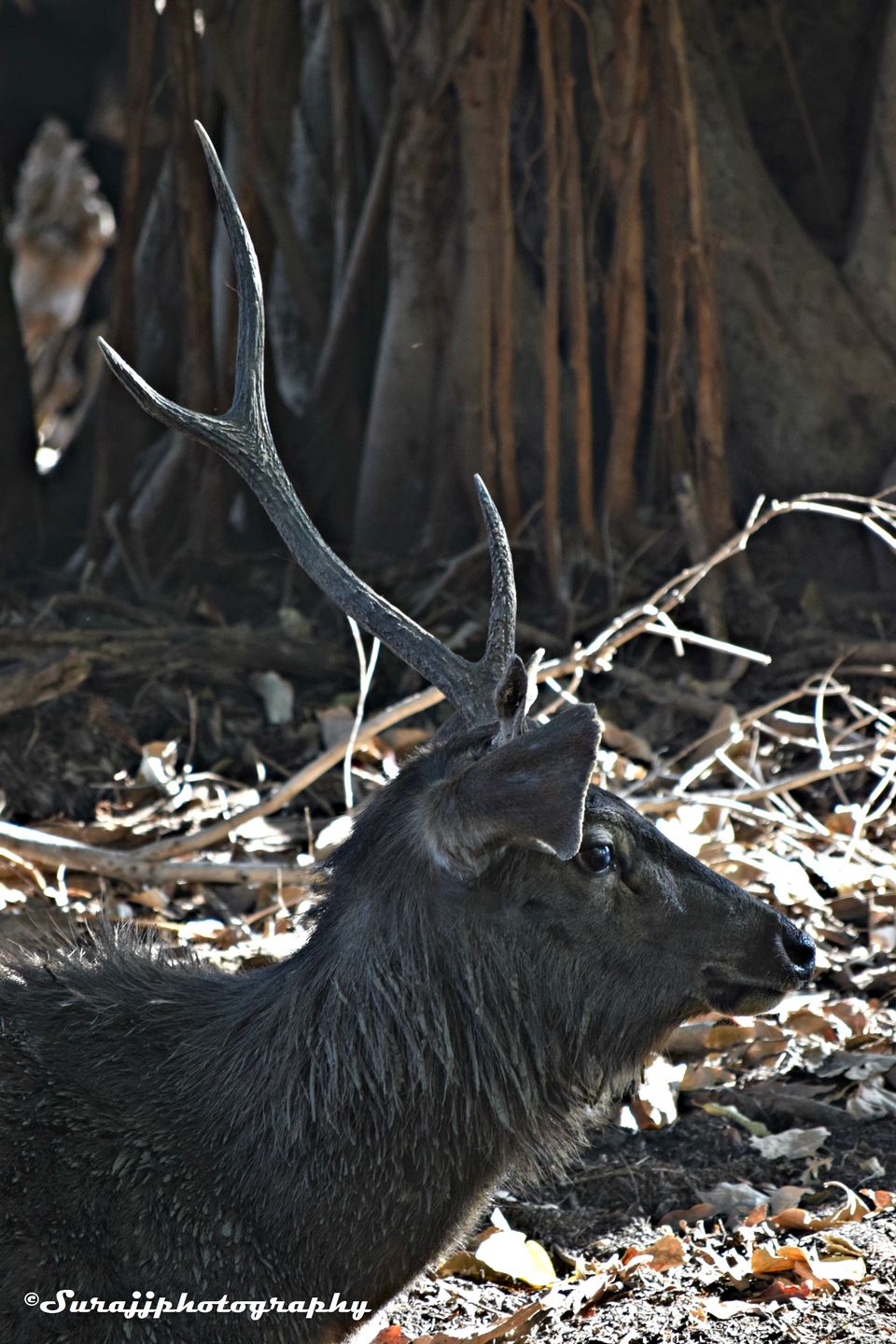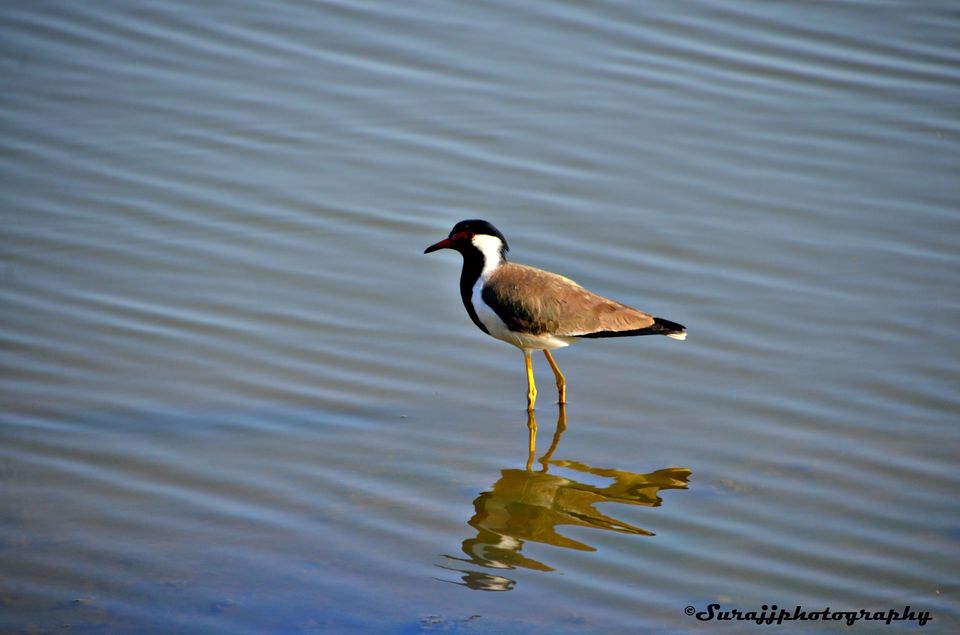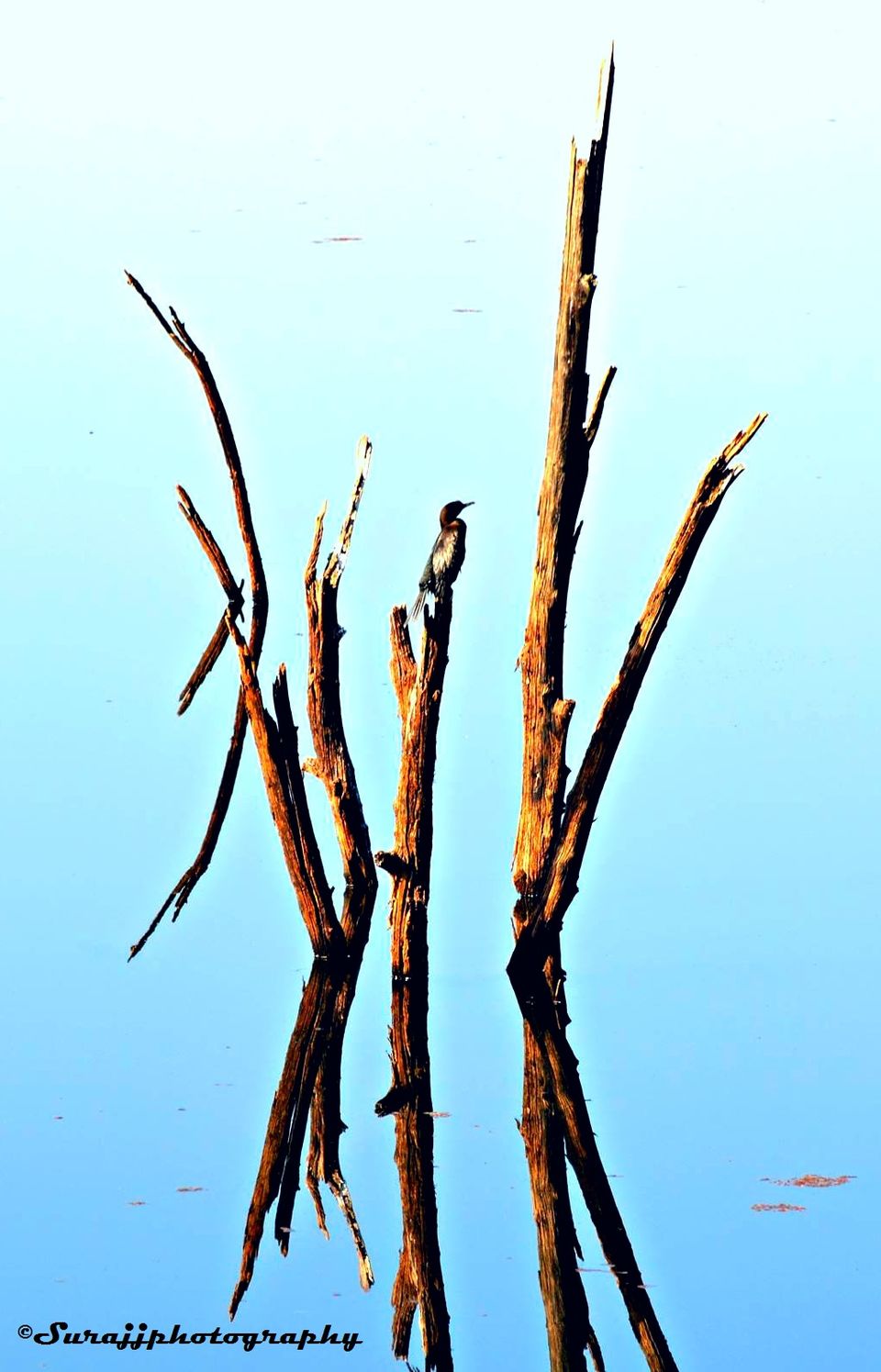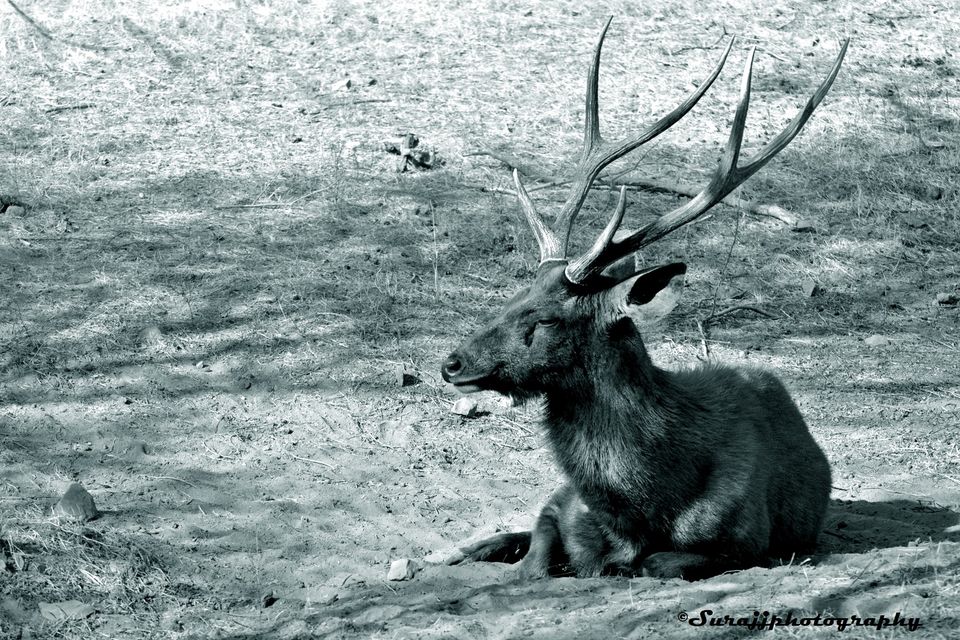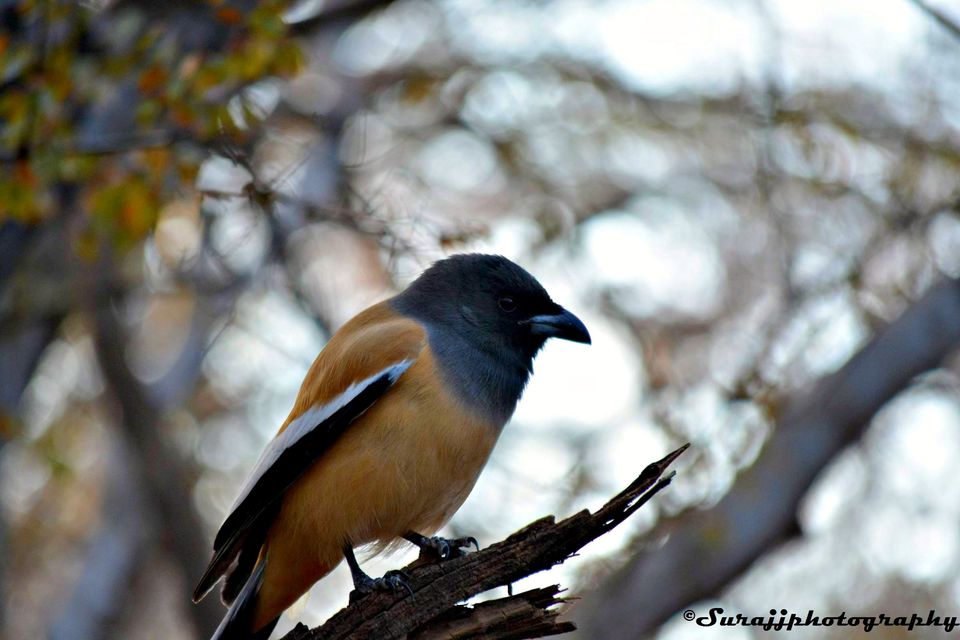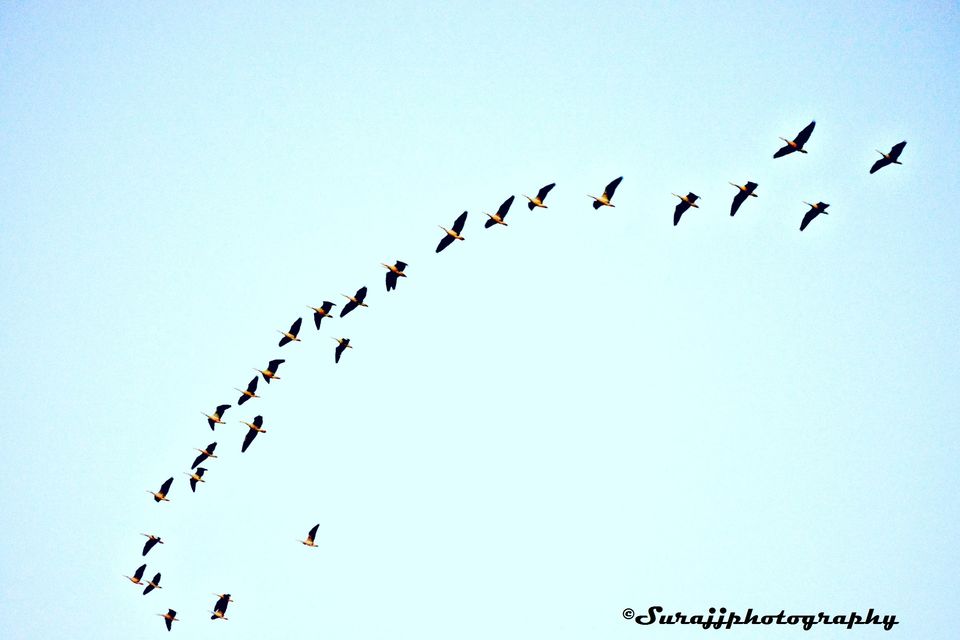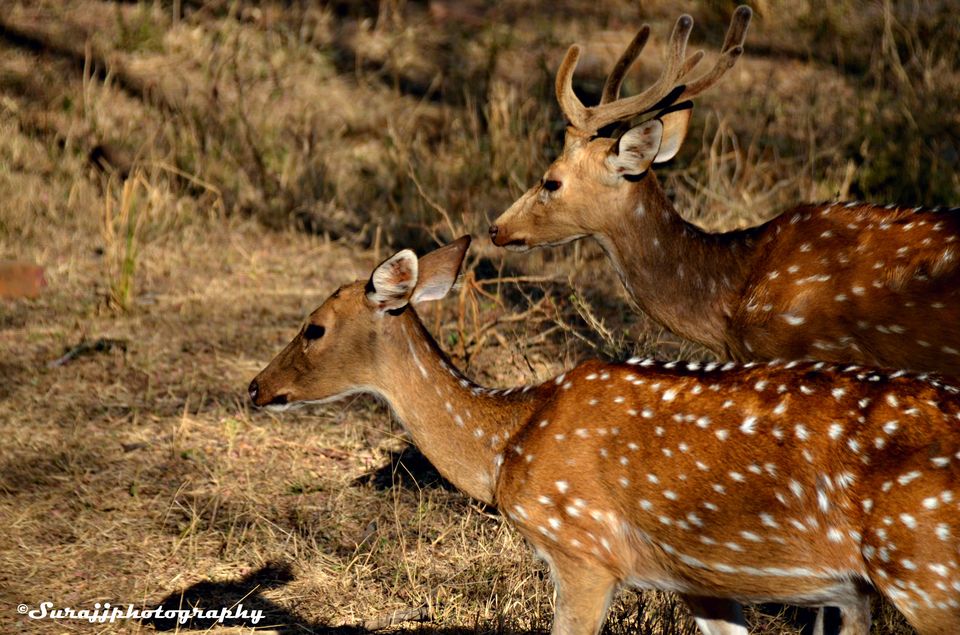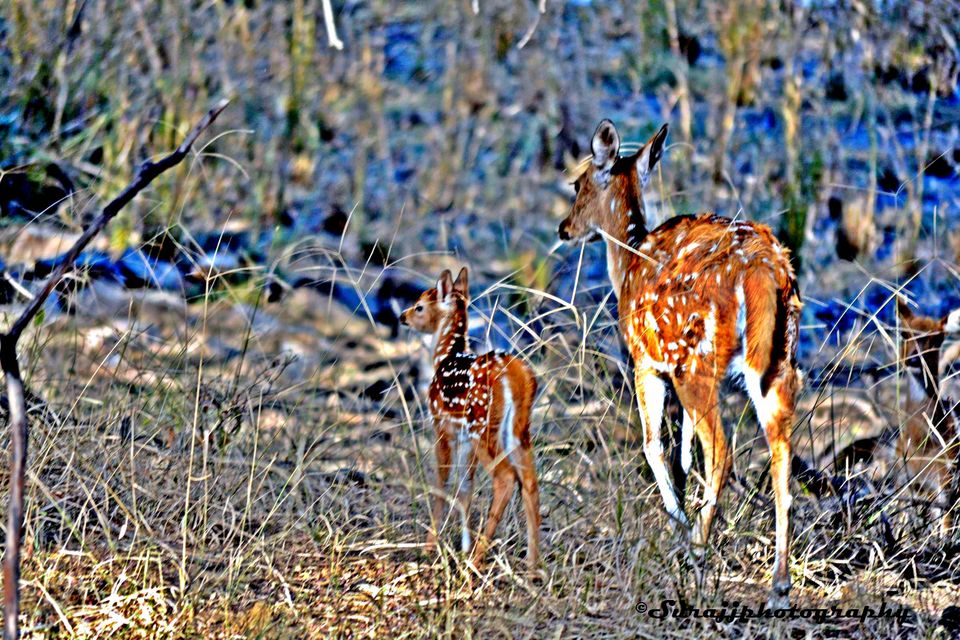 We planned+reserved the tiger safari tickets and train tickets well in advance, plan accordingly as per the availability on both the places considering the return ticket too. Details below.
Train Number : 12903 Golden temple mail, Mumbai central to Sawai madhopur junction.
Tiger safari online portal : http://fmdss.forest.rajasthan.gov.in/BookOnlineTicket/BookOnlineTicket
Post login select Forest & Wildlife > Rajasthan Wildlife > Wildlife ticket booking. Through which you can be able to select various National sanctuaries, as for now select Ranthambore national park. Zone 3 & 4 are the best zones to view wild cats easily. You can select shifts and vehicle as per your budget and comfort.
Best time to visit are in summers as due to water scarcity they can be easily noticed.
Feel free to drop me a line in case of any help needed. Happy travelling :)