Budget-
BudgetRs
Package- (Stay and Food)7325
Sharing Transport thru and fro Mussoorie- Sankri Base Camp1300
•Fares to and Fro Mussoorie as applicable**
In this article, I'll try to take you through my trek days, which would also give you a snap of the things you need to take care of during the trek.
The Kedarkantha trek is considered to be one among the hard Himalayan treks, and it's best visited in the month of Dec and Jan.
Basically the trek Baggins from the Base Camp Sankri and reporting may vary depending upon the group you travel with, I took YHAI (Youth Hostel association of India) and my reporting location was Mussoorie it was a 7 nights and 8 days Package, where most of the groups would offer the Trek in 4 to 5 days, I was not in Hurry and I wanted some Big players taking care of me, for those who don't know YHAI is a NGO and older than the independence, and budget adventure event's organizer across India. (A Joint venture of Government of India and Govt. of Uttarakhand) that is what was written on YHAI property in Mussoorie.  
Things to carry.
1.Shoes – Make sure it's water prof and preferably high ankle if not Mid Ankle, Decathlon is preferred store if you want to invest for long Life should cost 5 to 6 K, or you like JUGAD then you have a option post arrival at Sankri you can hire a good shoe for the trek or you can just buy a local Rubber shoe which has very good grip and of course waterproof and will cost just Rs. 300/-.
2.Trekking Pole- Well same goes as above, you always have Decathlon to buy a good quality Pole else can check online, or you can just hire or buy one at the range of Rs-600 to buy and Rs-200 to rent. Or you can just get a good shape stick for Rs- 20 or Free the decision is up to you.
3.Rucksack- Well if you're with YHAI they'll provide basic Rucksack and if you want to you can always invest in a good Rucksack well mine was Wildcraft Gangotri 65 which costed me around 6 K. Or ask your package provider if they have anything to offer.
4.Jacket- Well nevertheless to say that the temp in the area is quite low and you need a good quality jacket, you can choose from the available range at decathlon which according to me is the cheap and best at an average cost of 4k.   
5.Gaters- We this one another must I should say, as this will aid you in keeping the snow from getting in to your shoe, as the name rightly suggests and a smart option is to just rent it out in the Sankri region which should cost you  Rs. 150/- for the entire trek.
6.Other Accessories. - A Head Lamp and a Small bag and other wear and tear as may be needed.
Let's Begin the Journey-
Day 1- Report, The 1st day entirely is for reporting and you can arrive at any time, I suggest to plan the reporting in the Morning as you can settle down in the Youth Hostel accommodation and lose your extra weight and have a view of Mussoorie, That's what I did though mostly it's a one day destination.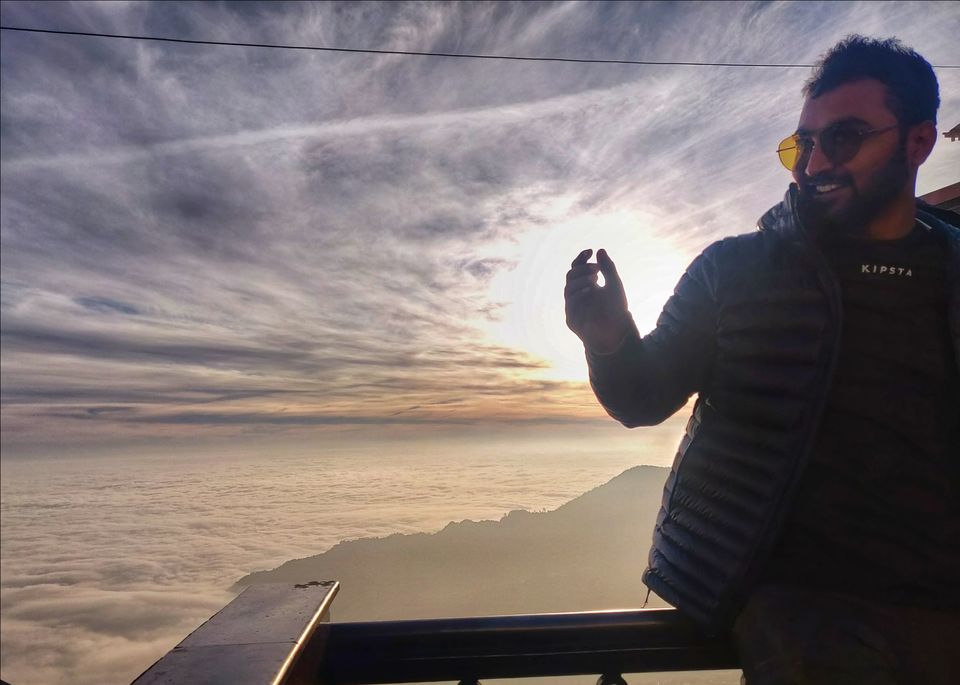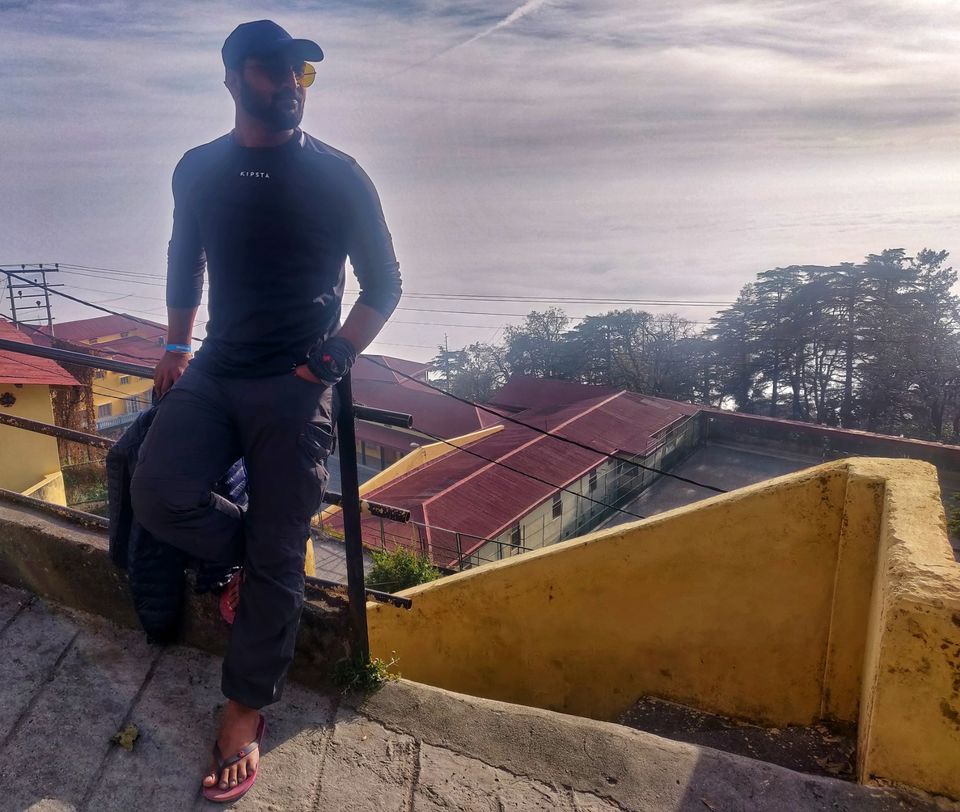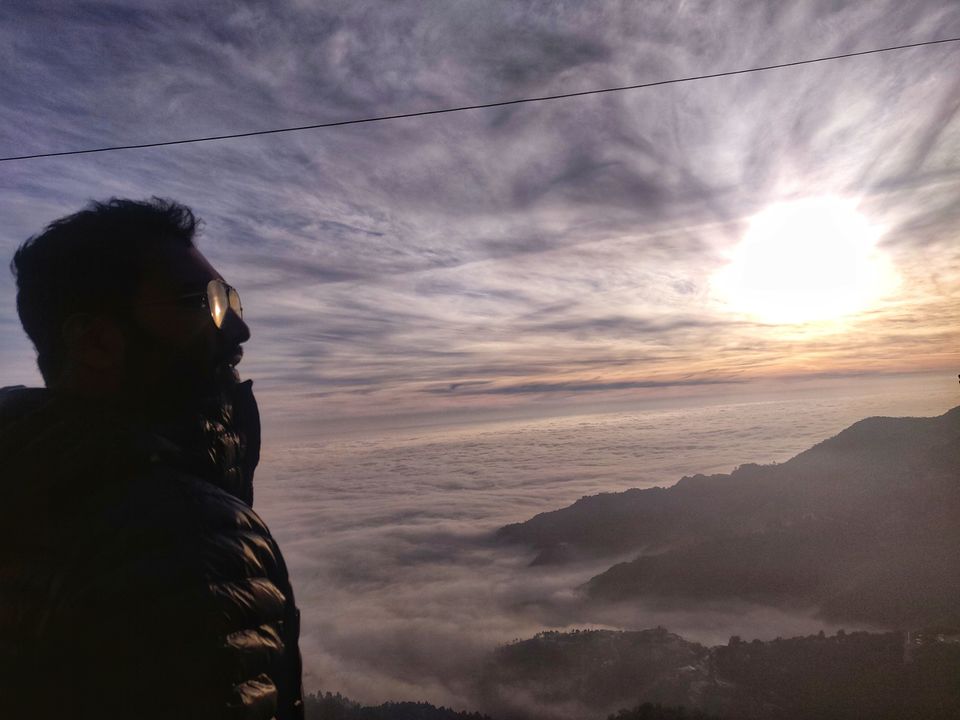 Day 2- Travelling to Base Camp, The Sankri is located approx. 140KM 8 to 10 Hours away from Mussoorie along the way you'll find best of the view from of the Himalayas and you'll lose the network approx. 5 hours from the Origin. We started by 700 hours and had a halt for packed lunch at around 1300 and reached the destination by 1600. When you're with YHAI every hour is happening so is the eve on the arrival, there was a event organized by our previous batch basically Singing and Dancing Jokes etc. I would suggest you to keep downloaded Lyrics as you don't have network in there if you like singing. Your expected to sleep by 2200.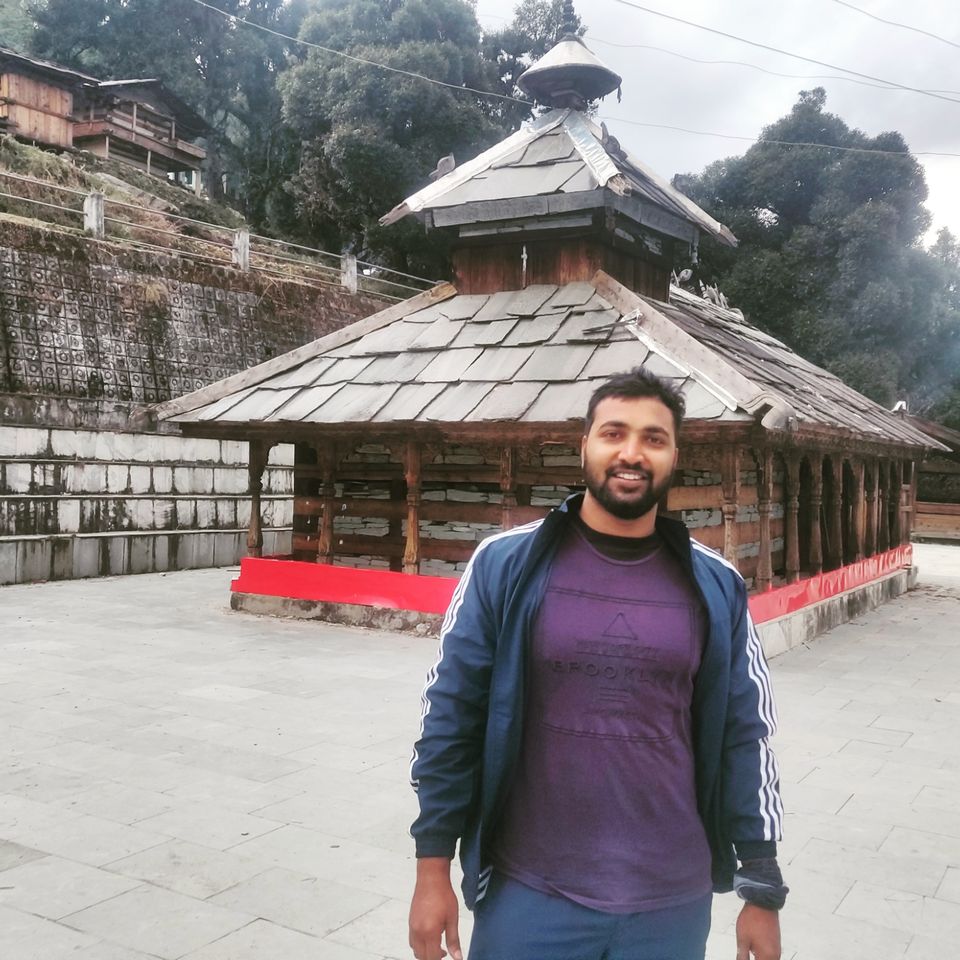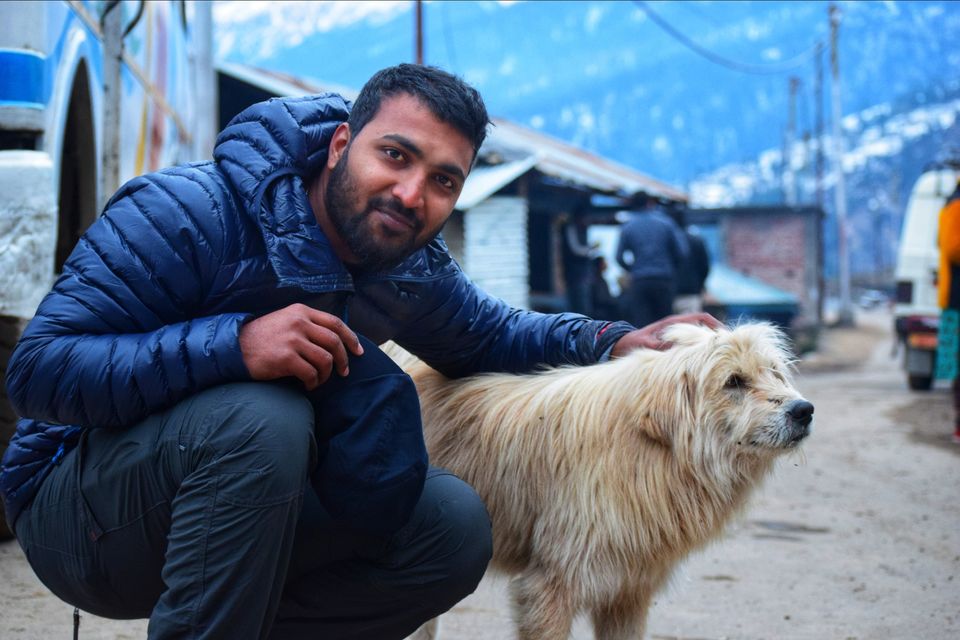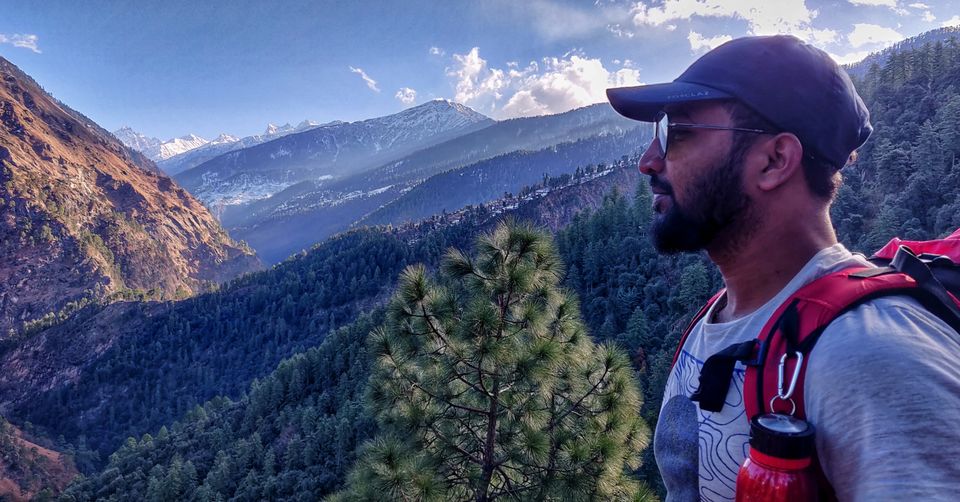 Day 3- Day for Acclimatization walk- We'll I must say another unique feature of YHAI, the preparation. At waking up at 700 we been for a Job and some warm up, post that We packed our bags at 900 hours and hiked a nearby mountain to have a trailer the Trek, Snow, weight and Fun and Mother Nature beauty of course that was approx. 1500 Ft hike and we returned by 1300.
Now is the big part you've been looking for-
Things you need for the Hike.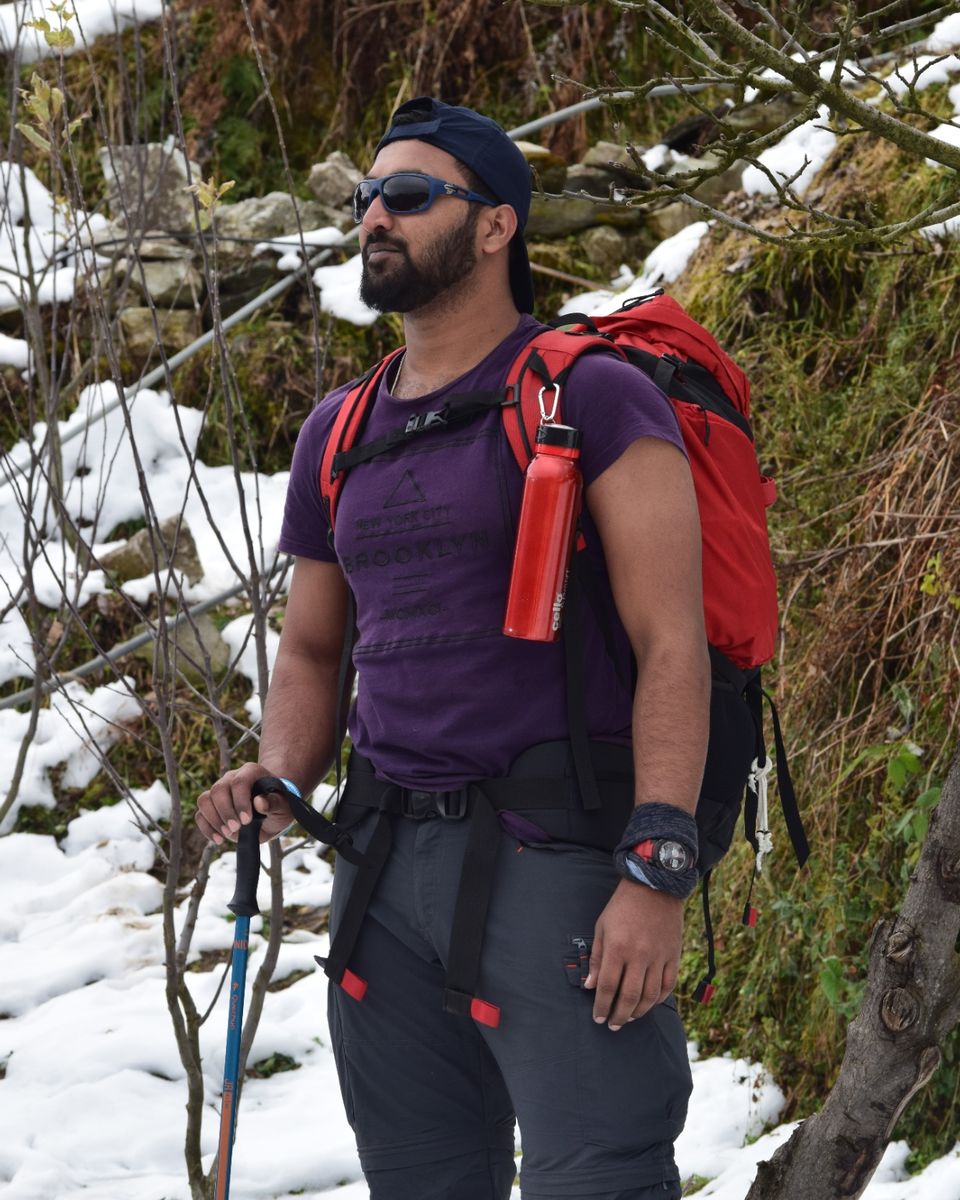 Day 4- Trek Day Finally the day we started climbing, we started at 9 O clock, and in the beginning it was muddy and within an hour or so we are entirely covered by snow, we'll there was a conflicting situation as we both wanted to see snow fall yet, don't wanted snowfall the reason being, if it falls the conditions are not considered fit to climb the Peak, to be precise though ours was 18th Batch that means already 15 bathes attempted for the peak and one batch was 2 more bathes are about to attempt before we attempt in the next 2 days and none of them made it to the peak so far. 
Keeping all the thoughts apart, we enjoyed the snow fall on the 1st day our trek itself. In fact everyone lost the hopes of climbing the peak. I must say it is one of a lifetime day and view. Around 1500 hours while it's still snowing, we have reached the Base camp 1 and its altitude was 9500 Ft. The evening is quite awesome with snow fights and Snowman building, we were asked to sleep by 7 as there was no light immediately after Dinner and Soup in b/w 6 to 7. 
Things must be prepared of- Slippery, Snowy, and most importantly the toilets are situated at approx. 50 Ft away a small tent not so convenient.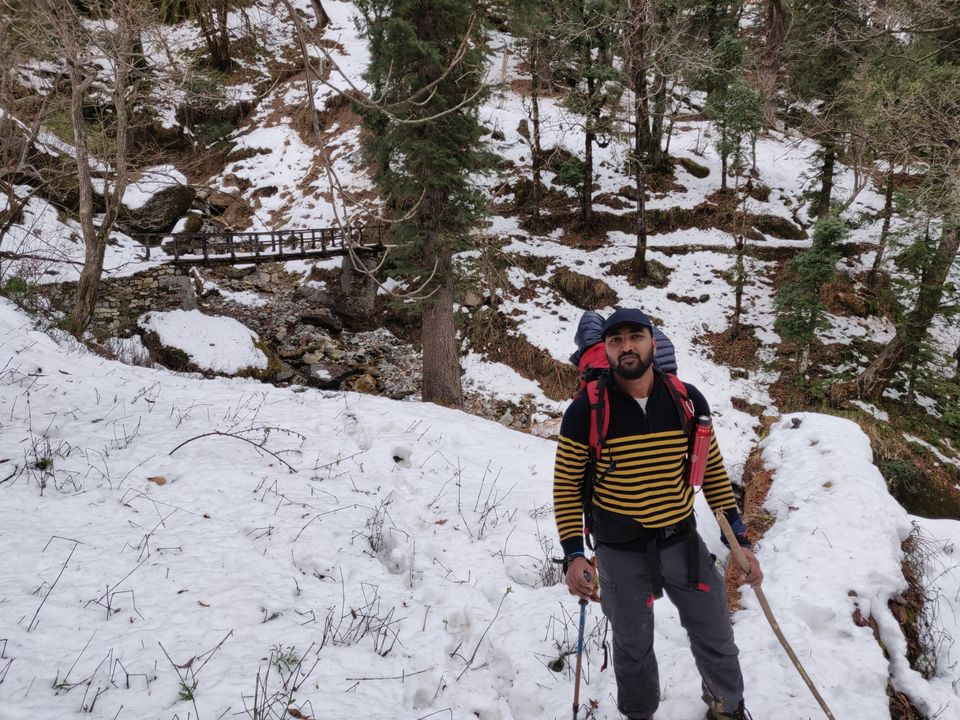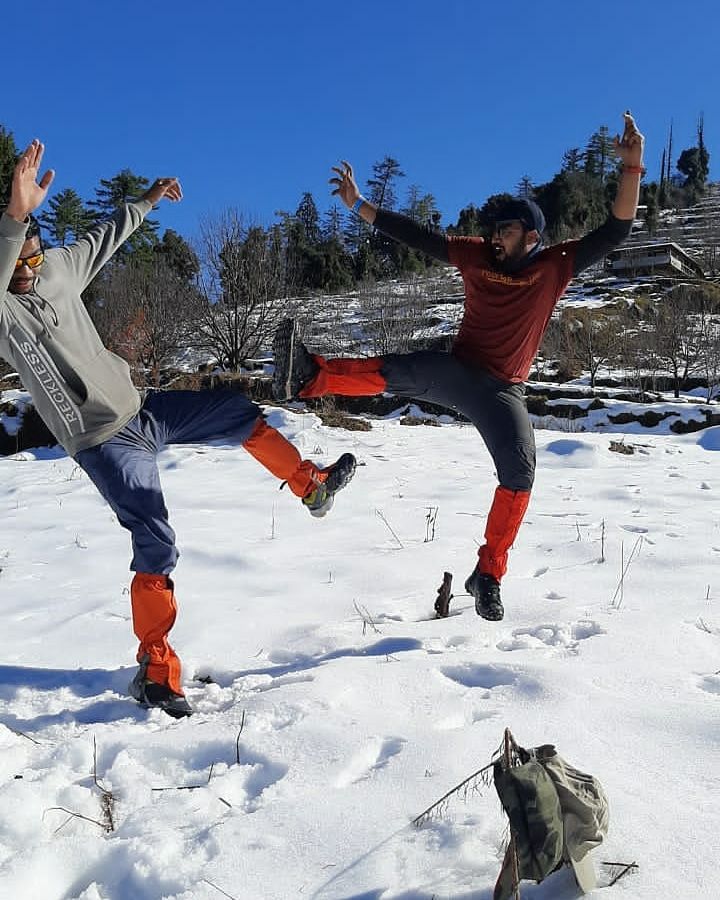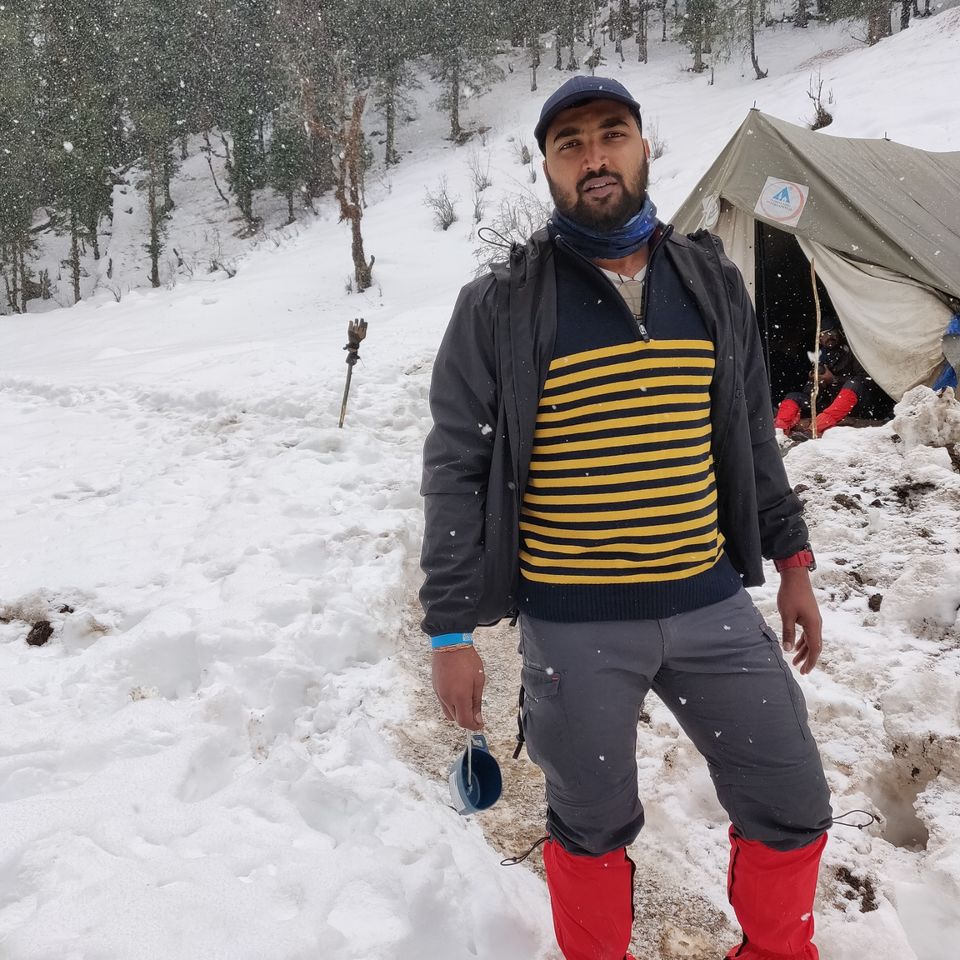 Day 5- Trek Day. At approx. 900 hours we started to from camp 1, in between we had a stop at Juda ka Talab, which is a late that solid frozen you can in fact walk on it if you dare to, and within a hour we again had a big break at Maggie point with good space for loads of Fun, we reached the Base 2 camp at 1500 hours and the altitude was 10500 ft and weather was clear, of course it was a good news as our previous 2 batches were able to make it to the peak, the evening in the camp is more like the same as Base camp1.
Day 6- Peak day- Well we were strictly asked to wake up by 200 and get started by 300 in the morning, the reason being, in the morning the snow is less slippery and one another reason is the view of the sun rice off course,  you must have a good torch cause at -4*C in the dark all you can see the snow beneath your feet and the back of your front man or may be woman, well at approx. 
500 we reached a Maggie point which was serving lemon tea at Rs 50. That's one another time I was thankful that I don't drink tea, the sun rise was scheduled at 715 Hours and we were told that the peak without sun is nothing less than suicide with chilling winds at 80 KMPH. 
Finally we were at the peak after at around 700 and we're at peak and the sun started rising, I must say one hell of a view.
 Later that day at around 800 we started losing altitude and you must know, rolling down is no easier than climbing up well I am proud that I didn't slept even once, yet the record was 40 times ash slashed at 1100 hours we were back at base 2 and had a most needed Lunch. Post that we just picked the packed bags and lost some more altitude to reach at Base 3 at approx. 1500 hours at 8000 ft. Though we had a option to climb down to Base that is another 4 hours away and 2000 Ft we chose to or shall I say, we were not in a position to walk anymore we stayed at Base 3 for the night.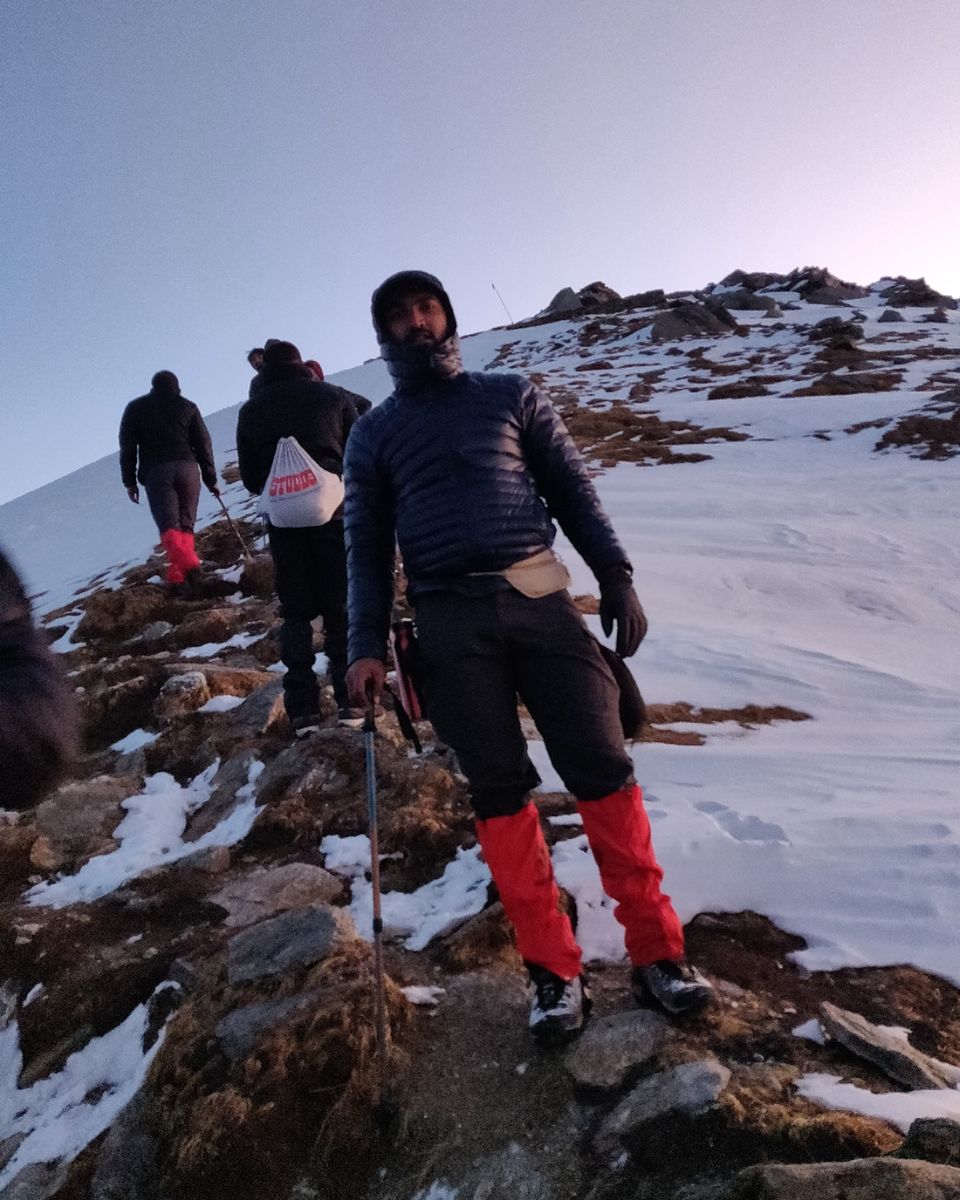 Day 7- back to Base, We're back to base at around 9 and we chose a private vehicle which costed us 700 per head for 8 persons, and by night 11 we're at Dehradoon in a OYO which costed us 800 per 2 occupancy.

Day 8- Bonus- We'll if you have a extra day some things to try at Dehradoon are-
-Caves
-Temple.
-Food
-Shopping.
Sighing Out.
Anil Kumar. K
Please your comment, how was the blog.
Also please read my other adventure, the Khajuraho
https://gypsystorie.blogspot.com/2020/05/solo-ride-lucknowkhajurahojhansigwalior.html?m=1